Audio clip: Adobe Flash Player (version 9 or above) is required to play this audio clip. Download the latest version here. You also need to have JavaScript enabled in your browser.
This week: Duncan and Amy Mooney talk to motiroti.
Founded in 1991 by Keith Khan and Ali Zaidi, motiroti brings together artists who are devoted to multidisciplinary exploration and whose work has been presented internationally. The collective investigates how forms of expression circulate among cultures and seeks to foster exchanges among communities in Britain. The collective's mandate is to reach a diverse audience made up of followers of avant-garde theatre and the general public. motiroti's approach draws on several art forms. Previous credits include theatre productions and performances, installations, urban interventions and short films.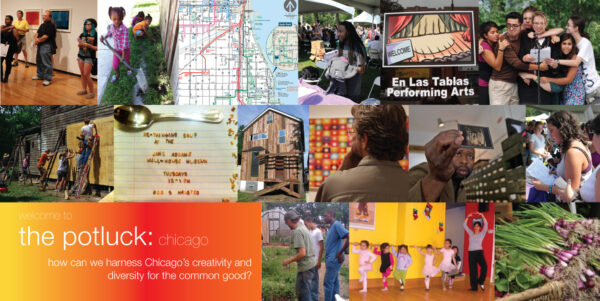 download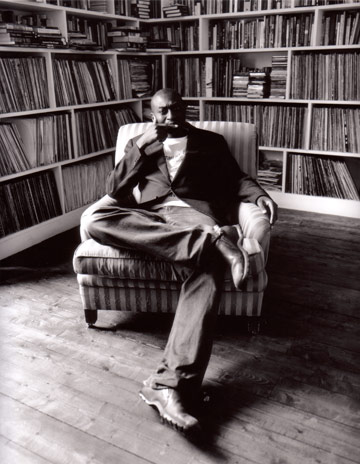 This week: The west coast bureau keeps on bringing it large! Patricia Maloney talks with the concept engineer and Otolith Group co-founder Kodwo Eshun.
Kodwo Eshun is a British-Ghanaian writer, theorist and film-maker. He studied English Literature (BA Hons, MA Hons) at University College, Oxford University and Romanticism and Modernism MA Hons at Southampton University. He is currently course leader of the MA in Aural and Visual Cultures at Goldsmiths College, University of London.
download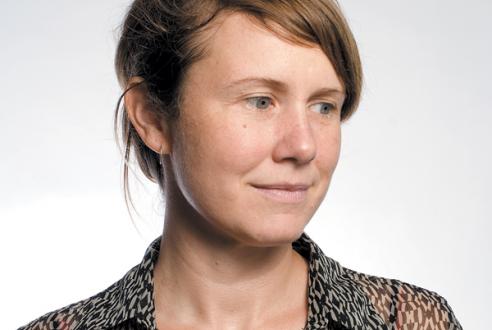 This week: Philip von Zweck sits down to talk with artist and educator Kelly Kaczynski.
GO CHECK OUT HER SHOW AT THE COLLEGE OF DUPAGE-GAHLBERG GALLERY! I heart the Gahlberg Gallery.
Kelly Kaczynski: Study for Convergence Performance (ice)
Jan.19 to Feb. 25, 2012
Study for Convergence Performance (ice) is the second work in a series that seeks to conflate the artist's studio as a performative site of production, the space of display as the reception of image, and landscape as site for epic but apathetic metaphor. It uses the devices of the theatrical stage and the green screen; both of which operate as a "non-space" that allows the conflation of multiple contexts or sites. She uses imagery from landscapes that shift in time, such as bodies of water including glacier fields. The title of the piece refers to Robert Smithson's idea of "the range of convergence between site and non-site" whereas the land from the originating site is placed in the container of the non-site. In Study for Convergence Performance, the site of origin and the sign of site converge as they transpose in a collapse of time.
Kelly Kaczynski is an assistant professor and assistant chair in the Department of Art Theory & Practice at the Weinberg College of Arts and Sciences, Northwestern University.  Kelly is a sculptor and installation artist. Her work, while existing in a temporal-spatial platform, is deeply materials based. She received an MFA from Bard College in 2003 and a BA from The Evergreen State College in 1995. She has exhibited with threewalls, Chicago; Hyde Park Art Center, Chicago; University of Buffalo Art Gallery, NY; Rowland Contemporary, Chicago; Triple Candie, NY; the Islip Art Museum, NY; Cristinerose/Josee Bienvenu Gallery, NY; DeCordova Museum, MA; 123 Watts Gallery, NY; and the Boston Center for the Arts, MA. Kaczynski's work was included in the Boston Drawing Project at Bernard Toale Gallery, Boston. Public installations include projects with the Main Line Art Center, Haverford, Pennsylvania; the Interfaith Center of New York; the Institute for Contemporary Art, Boston and the Boston National Historic Parks; and the Boston Public Library. Kaczynski has taught at the School of the Museum of Fine Arts, Boston, the University of Pennsylvania, the University of Illinois at Chicago, and University of Chicago.
download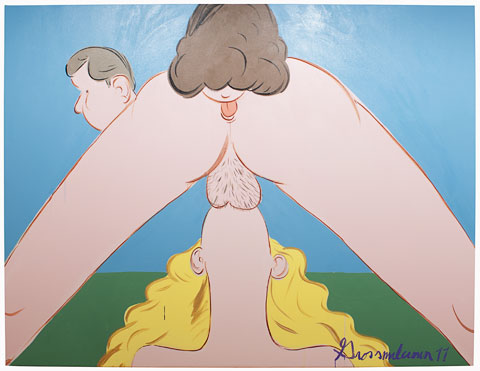 This week: New York presents Jonathan Grossmalerman interviewed by special guests The Ladies Auxiliary. After that the Amanda and Tom bus keeps right on rolling to the Socrates Sculpture Park. Epic!
download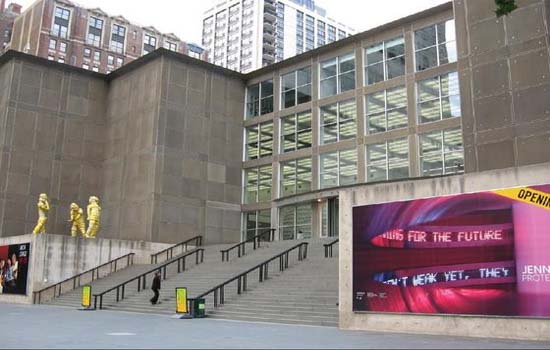 This week: The second installment of our pirate radio sessions, recorded live from NADA 2011! We are joined by local heroes The Museum of Contemporary Art, Chicago curators Michael Darling and Naomi Beckwith.
Naomi Beckwith is a curator at the Museum of Contemporary Art, Chicago. Beckwith joined the curatorial staff in May 2011. A native Chicagoan, Beckwith grew up in Hyde Park and attended Lincoln Park High School, going on to receive a BA in history from Northwestern University in Evanston, Illinois. She completed an MA with Distinction from the Courtauld Institute of Art in London, presenting her master's thesis on Adrian Piper and Carrie Mae Weems.
Afterward, she was a Helena Rubenstein Critical Studies Fellow at the Whitney Museum Independent Study Program in New York. Beckwith was a fall 2008 grantee of the Andy Warhol Foundation for the Visual Arts and was named the 2011 Leader to Watch by ArtTable. She serves on the boards of the Laundromat Project (New York) and Res Artis (Amsterdam).
Prior to joining the MCA staff, Beckwith was associate curator at The Studio Museum in Harlem. Preceding her tenure at the Studio Museum, Beckwith was the Whitney Lauder Curatorial Fellow at the Institute of Contemporary Art, Philadelphia, where she worked on numerous exhibitions including Locally Localized Gravity (2007), an exhibition and program of events presented by more than 100 artists whose practices are social, participatory, and communal.
Beckwith has also been the BAMart project coordinator at the Brooklyn Academy of Music and a guest blogger for Art21. She has curated and co-curated exhibitions at New York alternative spaces Recess Activities, Cuchifritos, and Artists Space.
Beckwith curated the exhibition 30 Seconds off an Inch, which was presented by the Studio Museum in Harlem November 12, 2009 – March 14, 2010. Exhibiting artworks by 42 artists of color or those inspired by black culture from more than 10 countries, the show asked viewers to think about ways in which social meaning is embedded formally within artworks.
Michael Darling (born 1968) is the James W. Alsdorf Chief Curator at the Museum of Contemporary Art, Chicago (MCA). Darling joined the MCA staff in July 2010.
Darling received his BA in art history from Stanford University, and he received his MA and PhD in art and architectural history from the University of California, Santa Barbara. Darling has worked as an independent writer and curator, contributing essays on art, architecture, and design to publications including Frieze, Art Issues, Flash Art, and LA Weekly. Darling frequently serves as a panelist, lecturer, and guest curator on contemporary art and architecture.
Prior to joining the MCA, Darling was the Jon and Mary Shirley Curator of Modern and Contemporary Art at the Seattle Art Museum (SAM), where he was awarded SAM's Patterson Sims Fellowship for 2009-10. In 2008, Darling began the program SAM Next, a series of contemporary art exhibitions presenting emerging or underappreciated artists from around the globe. Artist Enrico David, who exhibited as part of SAM Next, has since been nominated for the Turner Prize.
Darling curated the SAM exhibitions Target Practice: Painting Under Attack 1949-78 (June 25 – September 7, 2009), and Kurt (May 13 – September 16, 2010). Target Practice showcased the attacks painting underwent in the years following World War II. Kurt explored Kurt Cobain's influence on contemporary artists.
Darling was associate curator at the Museum of Contemporary Art, Los Angeles, before joining SAM. He co-curated The Architecture of R.M. Schindler (2001), which won the International Association of Art Critics "Best Architecture or Design Exhibition" award. The exhibition also won merit awards for interior architecture from the Southern California American Institute of Architects and the California Council of the American Institute of Architects.