Audio clip: Adobe Flash Player (version 9 or above) is required to play this audio clip. Download the latest version here. You also need to have JavaScript enabled in your browser.
This Week: An interview and guided tour with photographer and teacher Dawoud Bey.
Dawoud Bey: Harlem, USA
Wednesday, May 2, 2012–Sunday, September 9, 2012
Gallery 189
In 1979 African American photographer Dawoud Bey (born 1953) held his first solo exhibition at the Studio Museum in Harlem, showing a suite of 25 photographs titled Harlem, U.S.A. Bey had been in residence at that museum for one year, and he had made the surrounding neighborhood a subject of study since 1975. Though raised in Queens, Bey and his family had roots in Harlem, and it was a youthful visit to the exhibition Harlem on My Mindat the Metropolitan Museum of Art in 1969, that had given Bey his determination to become an artist.
Harlem, U.S.A., which has never been shown complete since the Studio Museum exhibition, appears fresh today partly in its manifest difference from much of Bey's later work. The prints are not large, not in color, and do not come in multiple parts; the subjects are not all adolescents, and they do not "sit" for the artist but were found by him on the street. And yet all these photographs are sensitively composed and radiate an emphasis on the calm and dignity that would become hallmarks of Bey's approach. Like August Sander, Bey wanted to show the "types" of Harlem's residents: the barber, the patrician, the church ladies, the hip youth. He was searching for a way to combine the specificity of photography, which only knows how to record details, with the diversity of Harlem, a neighborhood as varied as any in the country. And he wanted to do this without courting stereotypes.
Thanks to the efforts of more than 20 patrons, led by Leadership Advisory Committee members Anita Blanchard and Les Coney, the complete vintage set of Harlem, U.S.A. has been acquired by the Art Institute. A further five photographs from that time, never before printed or exhibited, will be donated by Bey to the museum this fall. Complementing this exhibition are a selection of permanent collection works in Gallery 10 curated by Bey as well as a career survey of Bey's work presented at the Renaissance Society at the University of Chicago from May 13 through June 24.
Dawoud Bey is a professor of art and was named Distinguished College Artist at Columbia College Chicago, where he has taught since 1998. Bey studied at the School of Visual Arts in New York and holds an MFA in photography from Yale University. His work has been the subject of a retrospective exhibition at the Walker Art Center (1995) and a four-year traveling exhibition, called Class Pictures, mounted by Aperture and first shown in 2007 at the Addison Gallery of American Art.
Catalogue
A catalogue accompanies the exhibition with images of the entire photographic series and essays by Matthew S. Witkovsky, Richard and Ellen Sandor Chair and Curator, Department of Photography, and Sharifa Rhodes-Pitts, author of the monograph Harlem Is Nowhere.
download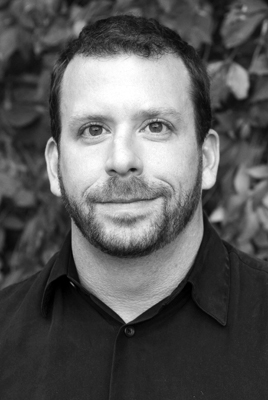 This week: We talk with Jason Salavon!
Born in Indiana (1970), raised in Texas, and based in Chicago, Salavon earned his MFA at The School of the Art Institute of Chicago and his BA from The University of Texas at Austin. His work has been shown in museums and galleries around the world. Reviews of his exhibitions have been included in such publications as Artforum, Art in America, The New York Times, and WIRED. Examples of his artwork are included in prominent public and private collections inluding the Metropolitan Museum of Art, the Whitney Museum of Art, and the Art Institute of Chicago among many others.
Previously, he taught at The School of the Art Institute of Chicago and was employed for numerous years as an artist and programmer in the video game industry. He is currently assistant professor in the Department of Visual Arts and the Computation Institute at the University of Chicago.
Keeping up with Paul Chan could be two peoples full time job. This time out he and Paul talk about the context of publishing, Documenta, and what Paul has been up to since 2010.
Check out Paul's site here… http://www.nationalphilistine.com/
the followoing was borrowed from Paul. He really is a lovely fellow.
Paul Chan is an artist who lives and works in New York. His work has been exhibited widely in many international shows including: Documenta 13, Kassel, 2012;Before The Law, Ludwig Museum, Cologne, 2011-12; Making Worlds, 53rd Venice Biennale, Venice, 2009; Medium Religion, ZKM, Karlsruhe, 2008; Traces du sacrê, Centre Pompidou, Paris, 2008 and the Whitney Biennial, Whitney Museum of Art, New York, 2006. Recent solo exhibitions include Paul Chan: The 7 Lights, Serpentine Gallery, London and New Museum, New York, 2007–2008. In 2007, Chan collaborated with the Classical Theatre of Harlem and Creative Time to produce a site-specific outdoor presentation of Samuel Beckett's play Waiting for Godot in New Orleans. Chan's essays and interviews have appeared in Artforum, Frieze, Flash Art, October, Tate etc, Parkett, Texte Zur Kunst, Bomb, and other magazines and journals. Chan founded Badlands Unlimited, a press devoted to publishing artists writings and writings about art in paper and digital forms in 2010.
download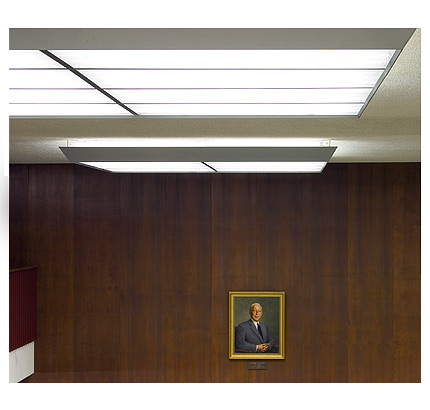 This week: Novelist Joe Meno!
Joe Meno is a fiction writer and playwright who lives in Chicago. A winner of the Nelson Algren Literary Award, a Pushcart Prize, a Great Lakes Book Award, and a finalist for the Story Prize, he is the author of five novels, The Great Perhaps, The Boy Detective Fails, Hairstyles of the Damned, How the Hula Girl Sings, and Tender as Hellfire. His short story collections are Bluebirds Used to Croon in the Choir and Demons in the Spring. His short fiction has been published in the likes of McSweeney's, One Story, Swink, LIT, TriQuarterly, Other Voices, Gulf Coast, and broadcast on NPR. He was a contributing editor to Punk Planet, the seminal underground arts and politics magazine. His non-fiction has appeared in The New York Times and Chicago Magazine.
download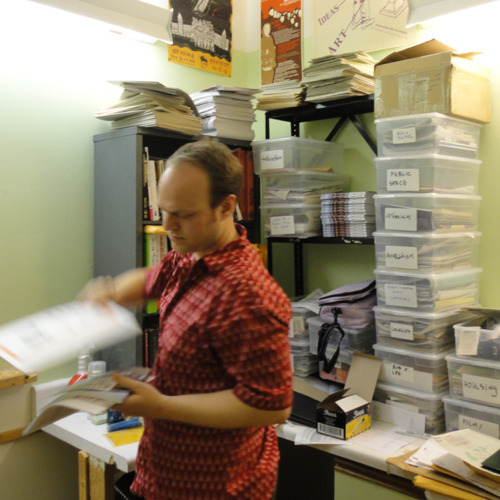 This week: Artist, founding member of Area Chicago, singer Daniel Tucker.
Also, after the show Duncan tries his hand at announcing top 40 radio.