Audio clip: Adobe Flash Player (version 9 or above) is required to play this audio clip. Download the latest version here. You also need to have JavaScript enabled in your browser.
download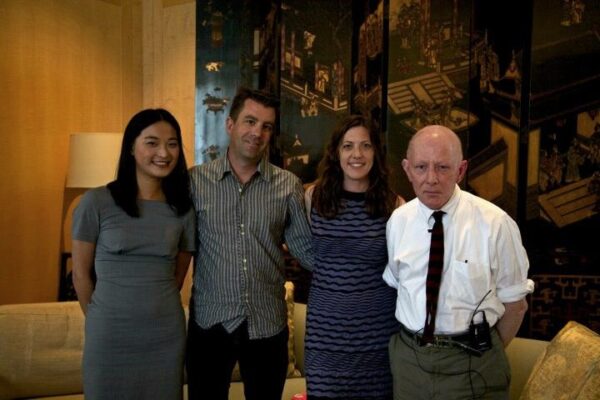 This week: A PULITZER PRIZE WINNER! Holy crap. San Francisco once again brings it with an amazing guest, Holland Cotter.
Holland Cotter has been a staff art critic at The New York Times since 1998. In 2009, he won the Pulitzer Prize for Criticism, for coverage that included articles on art in China.
Between 1992 and 1997 he was a regular freelance writer for the paper. During the 1980s he was a contributing editor at Art in America and an editorial associate at Art News. In the 1970s, he co-edited New York Arts Journal, a tabloid-format quarterly magazine publishing fiction, poetry, and criticism.
Art in New York City has been his regular weekly beat, which he has taken to include all five boroughs and most of the city's art and culture museums. His subjects range from Italian Renaissance painting to street-based communal work by artist collectives.
For the Times, he has written widely about "non-western" art and culture. In the 1990s, he introduced readers to a broad range of Asian contemporary art as the first wave of new art from China was building and breaking. He helped bring contemporary art from India to the attention of a western audience.
Born in Connecticut in 1947, and raised in Boston, Cotter received an A.B. from Harvard College, where he studied poetry with Robert Lowell and was an editor of the Harvard Advocate. He later received an M.A. from the City University of New York in American modernism, and an M. Phil in early Indian Buddhist art from Columbia University, where he studied Sanskrit and taught Indian and Islamic art.
He has served on the board of directors of the International Association of Art Critics. He is under contract with Alfred A. Knopf for a book on New York City modernism. He is also working on a study of contemporary Indian art, and on a poetry manuscript.
download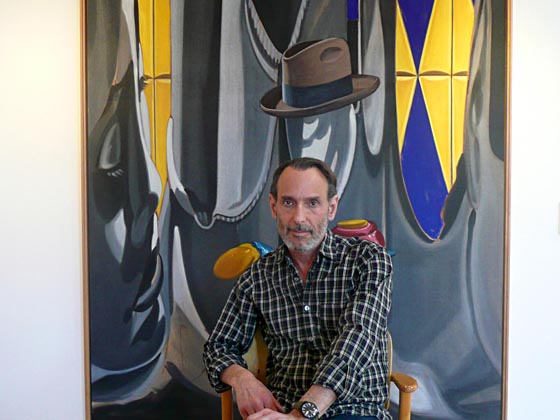 This week: David Salle! Great conversation. Listen. You. Now.
download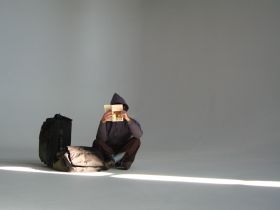 This week: Duncan and Abigail talk to Sam Gould.
Sam Gould is co-founder of Red76, a collaborative art practice which originated in Portland, Oregon in 2000. Along with his work as the instigator and core-facilitator of many of the groups initiatives, Gould is the acting editor of its publication, the Journal of Radical Shimming. He full-time visiting faculty within the Text and Image Arts Department of the School of the Museum of Fine Arts Boston, as well the Director of Education for the Institute of Contemporary Art at the Maine College of Art in Portland, ME. Formerly Gould was a senior lecturer at the California College of the Arts in San Francisco, Ca. within the Graduate Fine Arts Dept. for Social Practice. He is a frequent guest lecturer at schools and spaces around the United States and abroad, and has activated projects and lectures on street corners, in laundromats, bars, and kitchen tables, as well as through collaborations with museums and institutions such as SF MoMA; the Walker Arts Center; the Drawing Center; the Bureau for Open Culture; Institute for Art, Religion, and Social Justice at Union Theological Seminary; ArtSpeak; Printed Matter; the Cooper Union; the New Museum/Rhizome; Manifesta8; and many other institutions and spaces worldwide. He was one of nine nominees for the de Menil Collection's 2006 Walter Hopps Award for Curatorial Achievement, is a founding "keyholder" of MessHall in Chicago, IL., and was the 2008 Bridge Resident at the Headlands Center for the Arts.
download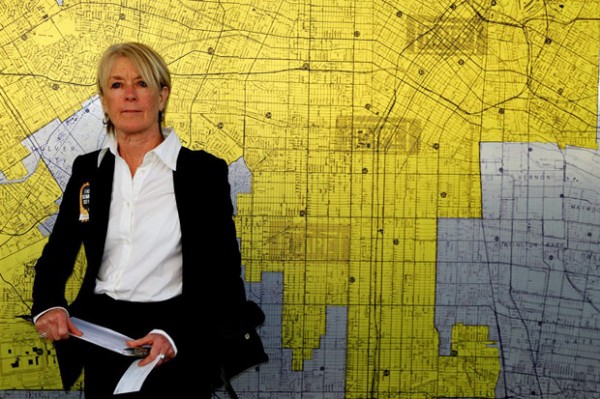 Suzanne Lacy (born 1945) is an internationally known artist, educator, writer, and former public servant. She describes her work, which includes "installations, video, and large-scale performances", as focusing on "social themes and urban issues." She also served in the education cabinet of Jerry Brown, then mayor of Oakland, California, and went on to become an arts commissioner for the city.
download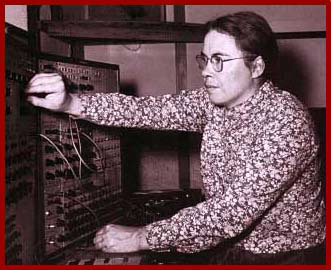 This week: And now for something completely different!
This week's episode comes to us from our friends at Art Practical, whose current issue delves into the rich history of sound art in the San Francisco Bay Area. The included essays and interviews constitute a fraction of the rich and varied world of experimental sound. Here, Art Practical's contributing editors Catherine McChrystal and Kara Q. Smith offer an all-audio version of that issue with samples of work by the artists profiled in that issue, including:
Maryann Amacher, Joshua Churchill, Paul DeMarinas, Chris Duncan, Jacqueline Gordon, Aaron Harbour, Shane Myrbeck, Pauline Oliveros, Ethan Rose, and the San Francisco Tape Music Center.
The Bay Area's technological reign has established San Francisco as a destination for sound artists and experimental composers seeking to advance their practices through the genesis of new mediums. They explore sound's capacity to conflate sensory experience; from the earliest days of sound art, artists and experimental musicians discovered in the genre a medium that is inclusive, participatory, disruptive, and that could embody their political goals. This episode explores how sounds are both aural and physical, producing reverberations that register in our ears and bodies and that locate or disorient us in space.
You can check out the articles included in Art Practical's Sound Issue here.