Audio clip: Adobe Flash Player (version 9 or above) is required to play this audio clip. Download the latest version here. You also need to have JavaScript enabled in your browser.
download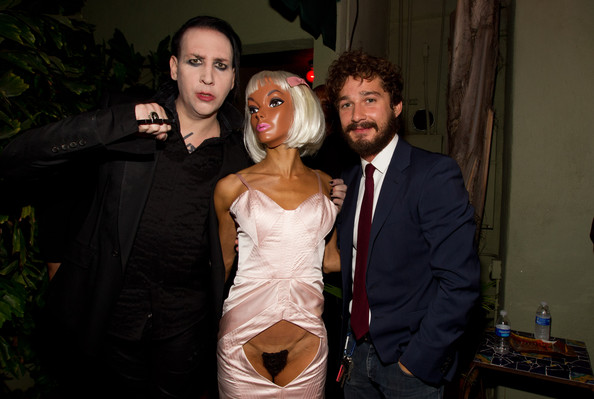 This week: Live from NADA, okay not live now, but live at the time, why do you care, oh, wait, you don't sorry. Amanda and Richard on the radio broadcasting from 89.0 "The Shack" at  NADA 2011. We interview the seriously fascinating Narcissister!
Narcissister is a Brooklyn-based artist and performer. Her formative dance training took place at the Alvin Ailey American Dance Center. Among her professional highlights was being selected to perform with the Alvin Ailey Company in Memoria, one of Ailey's seminal pieces, touring Europe as a dancer in a German rock-opera and performing in industrial work for Mercedes Benz.
In addition to her performance work, Narcissister works in many other creative media including contemporary quilting, collage, sculpture, printmaking and photography. She has participated in studio residencies including The Whitney Museum Independent Study Program and the Art in General Eastern European Residency Program. In addition, her work has been included in group shows and media publications. Narcissister has also worked extensively as a commercial artist, designing window displays and working as a stylist and art director.
The Narcissister performance project integrates her prior experience as a professional dancer with her current visual and commercial art practices. Narcissister has been receiving much recognition as an outstanding artist and performer through the written word, invitations, and awards. Her art film "The Self-Gratifier" won an award for "Best Use of a Sex Toy" at The 2008 Good Vibrations Erotic Film Festival. In April 2009 she was awarded a Backstage Magazine "Bistro Award" for Outstanding Vaudeville/Burlesque Performance, a category created especially to honor Narcissister's performance work.
In addition being a featured performer at The Box NYC, Narcissister has presented live work at Deitch Projects, Joe's Pub, Dixon Place, and Anna Kustera Gallery, and has starred in and curated performance shows at Santos Party House and The Zipper Factory. Her art videos have been included in gallery shows and film festivals worldwide. In Spring 2009, Narcissister co-starred in "All Made Up: Fauxnique/Monique Jenkinson and Narcissister," a performance art show at The New Museum in New York. In Spring 2010, she workshopped "This Masquerade," an evening-length piece at The Kitchen. She remounted "This Masquerade" at Abrons Art Center in Winter 2011. Narcissister was a re-performer of Marina Abramovic's Luminosity piece as part of the groundbreaking retrospective "The Artist is Present" at MoMA.
Narcissister is also developing an international following. In Spring 2009 she was invited to present an evening length solo show as part of the Music Biennale in Zagreb, Croatia. She has presented work at Chicks on Speed's Girl Monster Festival in Hamburg, Germany, at the Edgy Women Festival in Montreal, and at "The Festival of Women" in Ljubljana, Slovania. She also presented work at Warehouse 09, Copenhagen's first live art festival, and at "Bordel Des Arts," a performance series at Lucas Carrieri gallery in Berlin.
download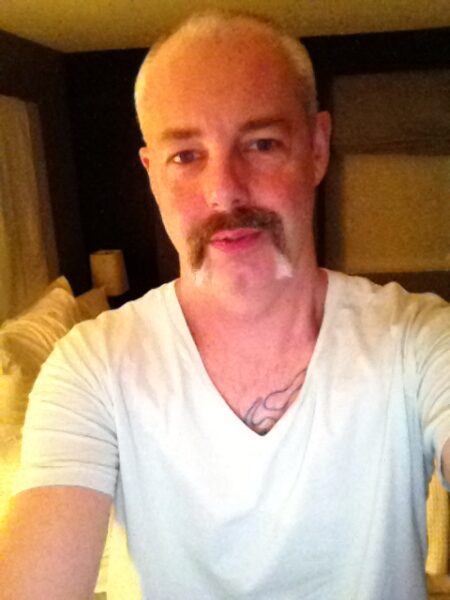 This week: Artist and educator Steve Reinke.
Steve Reinke is an artist and writer best known for his single channel videos, which have been screened, exhibited and collected worldwide. He received his undergraduate education at the University of Guelph and York University, as well as a Master of Fine Arts from NSCAD University. The Hundred Videos — Mr. Reinke's work as a young artist — was completed in 1996, several years ahead of schedule. Since then he has completed many short single channel works and has had several solo exhibitions/screenings, in various venues such as the Museum of Modern Art (New York), the National Gallery of Canada (Ottawa), The Power Plant (Toronto), the Art Gallery of Ontario (Toronto), the International Film Festival Rotterdam and the Argos Festival (Brussels), Barcelona Museum of Contemporary Art, and the Tate (London).
His tapes typically have diaristic or collage formats, and his autobiographical voice-overs share his desires and pop culture appraisals with endearing wit. His fertile brain and restless energy have led to a prolific output: Reinke's ambitious project The Hundred Videos (1989-1996), which runs about five hours, appeared first in a VHS video-cassette compilation, then was released as a triple DVD set by Art Metropole in Toronto in 2007. His double DVD set My Rectum is not a Grave (Notes to a Film Industry in Crisis), also from Art Metropole, 2007, includes fourteen titles dating from 1997 to 2006.
Mr. Reinke's video work is an extension of literature, focusing on the voice and performance. His video essays often feature first-person monologues in an ironic/satiric mode. Where earlier work was often concerned with an interrogation of desire and subjectivity, more recent work, collected under the umbrella of Final Thoughts, concerns the limits of things: discourse, experience, events, thought. His single channel work is distributed in Canada by Vtape and he is represented by Birch Libralato Gallery in Toronto.
He is currently associate professor of Art Theory & Practice at Northwestern University. In the 1990's he produced a book of his scripts, Everybody Loves Nothing: Scripts 1997 – 2005, which was published by Coach House (Toronto). He has also co-edited several books, including By the Skin of Their Tongues: Artist Video Scripts (co-edited with Nelson Henricks, 1997), Lux: A Decade of Artists' Film and Video (with Tom Taylor, 2000), and The Sharpest Point: Animation at the End of Cinema (with Chris Gehman, 2005).
In awarding the Bell Canada prize for Video Art to Steve Reinke, the assessment committee said: "Steve Reinke is one of the most influential artists currently working in video. With the first installments of The Hundred Videos in the early 1990's he led a generation away from the studio into a new conceptual fiction. But Mr. Reinke's contribution goes beyond his important tapes, he is a committed teacher and he has edited and co-edited several important media arts anthologies."
Check out Steve's websites:
www.myrectumisnotagrave.com
www.fennelplunger.com
This Week: An interview and guided tour with photographer and teacher Dawoud Bey.
Dawoud Bey: Harlem, USA
Wednesday, May 2, 2012–Sunday, September 9, 2012
Gallery 189
In 1979 African American photographer Dawoud Bey (born 1953) held his first solo exhibition at the Studio Museum in Harlem, showing a suite of 25 photographs titled Harlem, U.S.A. Bey had been in residence at that museum for one year, and he had made the surrounding neighborhood a subject of study since 1975. Though raised in Queens, Bey and his family had roots in Harlem, and it was a youthful visit to the exhibition Harlem on My Mindat the Metropolitan Museum of Art in 1969, that had given Bey his determination to become an artist.
Harlem, U.S.A., which has never been shown complete since the Studio Museum exhibition, appears fresh today partly in its manifest difference from much of Bey's later work. The prints are not large, not in color, and do not come in multiple parts; the subjects are not all adolescents, and they do not "sit" for the artist but were found by him on the street. And yet all these photographs are sensitively composed and radiate an emphasis on the calm and dignity that would become hallmarks of Bey's approach. Like August Sander, Bey wanted to show the "types" of Harlem's residents: the barber, the patrician, the church ladies, the hip youth. He was searching for a way to combine the specificity of photography, which only knows how to record details, with the diversity of Harlem, a neighborhood as varied as any in the country. And he wanted to do this without courting stereotypes.
Thanks to the efforts of more than 20 patrons, led by Leadership Advisory Committee members Anita Blanchard and Les Coney, the complete vintage set of Harlem, U.S.A. has been acquired by the Art Institute. A further five photographs from that time, never before printed or exhibited, will be donated by Bey to the museum this fall. Complementing this exhibition are a selection of permanent collection works in Gallery 10 curated by Bey as well as a career survey of Bey's work presented at the Renaissance Society at the University of Chicago from May 13 through June 24.
Dawoud Bey is a professor of art and was named Distinguished College Artist at Columbia College Chicago, where he has taught since 1998. Bey studied at the School of Visual Arts in New York and holds an MFA in photography from Yale University. His work has been the subject of a retrospective exhibition at the Walker Art Center (1995) and a four-year traveling exhibition, called Class Pictures, mounted by Aperture and first shown in 2007 at the Addison Gallery of American Art.
Catalogue
A catalogue accompanies the exhibition with images of the entire photographic series and essays by Matthew S. Witkovsky, Richard and Ellen Sandor Chair and Curator, Department of Photography, and Sharifa Rhodes-Pitts, author of the monograph Harlem Is Nowhere.
download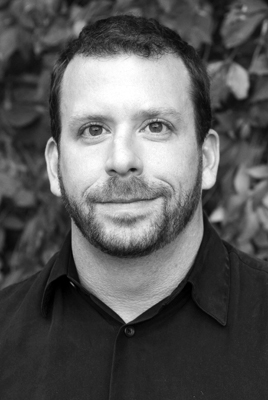 This week: We talk with Jason Salavon!
Born in Indiana (1970), raised in Texas, and based in Chicago, Salavon earned his MFA at The School of the Art Institute of Chicago and his BA from The University of Texas at Austin. His work has been shown in museums and galleries around the world. Reviews of his exhibitions have been included in such publications as Artforum, Art in America, The New York Times, and WIRED. Examples of his artwork are included in prominent public and private collections inluding the Metropolitan Museum of Art, the Whitney Museum of Art, and the Art Institute of Chicago among many others.
Previously, he taught at The School of the Art Institute of Chicago and was employed for numerous years as an artist and programmer in the video game industry. He is currently assistant professor in the Department of Visual Arts and the Computation Institute at the University of Chicago.
Keeping up with Paul Chan could be two peoples full time job. This time out he and Paul talk about the context of publishing, Documenta, and what Paul has been up to since 2010.
Check out Paul's site here… http://www.nationalphilistine.com/
the followoing was borrowed from Paul. He really is a lovely fellow.
Paul Chan is an artist who lives and works in New York. His work has been exhibited widely in many international shows including: Documenta 13, Kassel, 2012;Before The Law, Ludwig Museum, Cologne, 2011-12; Making Worlds, 53rd Venice Biennale, Venice, 2009; Medium Religion, ZKM, Karlsruhe, 2008; Traces du sacrê, Centre Pompidou, Paris, 2008 and the Whitney Biennial, Whitney Museum of Art, New York, 2006. Recent solo exhibitions include Paul Chan: The 7 Lights, Serpentine Gallery, London and New Museum, New York, 2007–2008. In 2007, Chan collaborated with the Classical Theatre of Harlem and Creative Time to produce a site-specific outdoor presentation of Samuel Beckett's play Waiting for Godot in New Orleans. Chan's essays and interviews have appeared in Artforum, Frieze, Flash Art, October, Tate etc, Parkett, Texte Zur Kunst, Bomb, and other magazines and journals. Chan founded Badlands Unlimited, a press devoted to publishing artists writings and writings about art in paper and digital forms in 2010.