Audio clip: Adobe Flash Player (version 9 or above) is required to play this audio clip. Download the latest version here. You also need to have JavaScript enabled in your browser.
download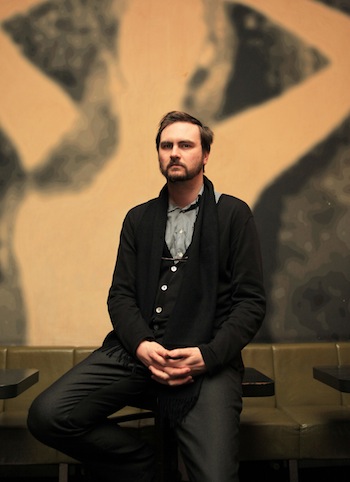 This week: We talk to the new Manilow Senior Curator at the MCA Dieter Roelstraete.
Originally trained as a philosopher at the University of Ghent, Belgian-born Roelstraete has worked at the MuHKA since 2003. His curatorial projects there include Emotion Pictures (2005); Intertidal, a survey show of contemporary art from Vancouver (2005); The Order of Things (2008); Auguste Orts: Correspondence (2010); Liam Gillick and Lawrence Weiner – A Syntax of Dependency (2011); A Rua: The Spirit of Rio de Janeiro (2011) and the collaborative projects Academy: Learning from Art (2006); The Projection Project (2007); and All That Is Solid Melts Into Air (2009). He is currently preparing a retrospective of Chantal Akerman, opening at MuHKA in February 2012.
In 2005, Roelstraete co-curated Honoré d'O: The Quest in the Belgian pavilion at the 51st Venice Biennale. He has also organized solo exhibitions of Roy Arden (Vancouver Art Gallery, 2007), Steven Shearer (De Appel, Amsterdam, 2007), and Zin Taylor (Ursula Blickle Stiftung, Kraichtal, 2011), as well as small-scale group shows in galleries and institutions in Belgium and Germany.
Roelstraete is an editor of Afterall and a contributing editor to A Prior Magazine, and has published extensively on contemporary art and philosophical issues in numerous catalogues and journals including Artforum, Frieze, and Mousse Magazine. He is one of the founders of the journal FR David and a tutor at De Appel in Amsterdam. In 2010, his book Richard Long: A Line Made By Walking was published by Afterall Books/The MIT Press, and a volume of his poetry was recently published by ROMA.
download


This week: After a dodgy intro we talk to Catherine Sullivan.
Catherine Sullivan was born in Los Angeles, California, in 1968. She earned a BFA from the California Institute of Arts, Valencia (1992), and an MFA from the Art Center College of Design, Pasadena (1997). Sullivan's anxiety-inducing films and live performances reveal the degree to which everyday gestures and emotional states are scripted and performed, probing the border between innate and learned behavior.
Under Sullivan's direction, actors perform seemingly erratic, seizure-like jumps between gestures and emotional states—all of which follow a rehearsed, numerically derived script. Unsettling and disorienting, Sullivan's work oscillates between the uncanny and camp, eliciting a profound critique of "acceptable" behavior in today's media-saturated society.
A maelstrom of references and influences from vaudeville to film noir to modern dance, Sullivan's appropriation of classic filming styles, period costumes, and contemporary spaces (such as corporate offices) draws the viewer's attention away from traditional narratives and towards an examination of performance itself. Sullivan received a CalArts Alpert Award in the Arts (2004) and a Deutscher Akademischer Austausch Dienst (DAAD) Fellowship (2004–05). She has had major exhibitions at Walker Art Center, Minneapolis (2007); Tate Modern, London (2005); Vienna Secession, Austria (2005); Kunsthalle Zurich (2005); Wadsworth Atheneum Museum of Art, Hartford (2003); UCLA Hammer Museum, Los Angeles (2002); and the Renaissance Society, University of Chicago (2002).
She has participated in the Prague Biennial (2005), the Whitney Biennial (2004), and the Biennale d'Art Contemporain de Lyon (2003). Sullivan lives and works in Chicago.
Image Credit:
production still
The Last Days of British Honduras
2011
16mm film, Â 47 minutes
Catherine Sullivan in collaboration with Farhad Sharmini
download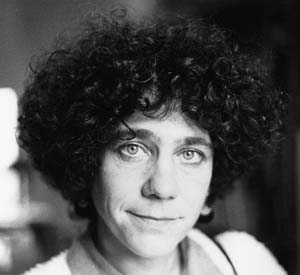 This week: Duncan talks to Johanna Drucker!
Johanna Drucker is an author, book artist, visual theorist, and cultural critic. Her scholarly writing documents and critiques visual language: letterforms, typography, visual poetry, art, and lately, digital aesthetics. She is currently the Martin and Bernard Breslauer Professor in the Department of Information Studies at the Graduate School of Education and Information Studies at UCLA.
Drucker earned her B.F.A. from the California College of Arts and Crafts in 1973 and her Ph.D. from the University of California Berkeley in 1986. She was previously the Robertson Professor of Media Studies at the University of Virginia, and has been on the faculties of Purchase College, SUNY, Yale University, Columbia University, and the University of Texas, Dallas. She has also been the Digital Humanities Fellow at the Stanford Humanities Center, Digital Cultures Fellow at UC Santa Barbara, and Mellon Faculty Fellow in Fine Arts at Harvard University.
download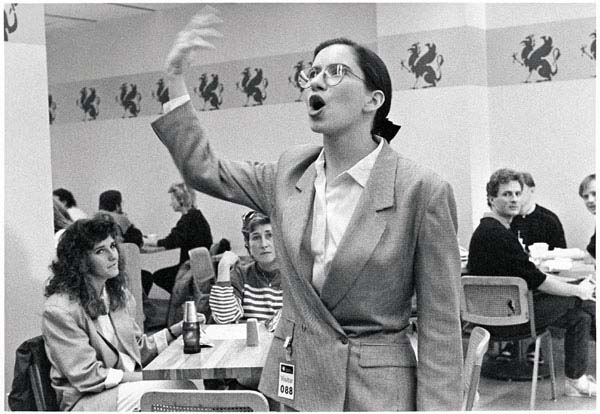 This week: San Francisco checks in with a great interview with the legendary Andrea Fraser! Andrea Fraser is a New York-based performance artist, mainly known for her work in the area of institutional critique. She is currently a member of the Art Department faculty at the University of California, Los Angeles.
download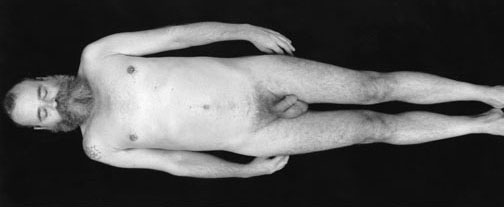 This week: AA Bronson! Artist, curator, General Idea founder, former President of Printed Matter, magazine publisher. And more!