Audio clip: Adobe Flash Player (version 9 or above) is required to play this audio clip. Download the latest version here. You also need to have JavaScript enabled in your browser.
download
This week: We talk to artist, critic, escort Devon Britt-Darby. We are joing by Chris Sperandio as a special correspondant.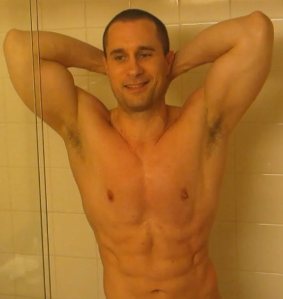 Not to be missed!
download
This week: A BAS bureau twofer!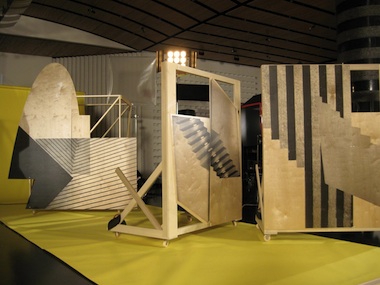 First Patricia talks to Mika Tajima.
This week, Patricia Maloney chats with artist Mika Tajima at the San Francisco Museum of Modern Art just before the opening of the exhibition Stage Presence, where her collaborative film, performance, and sculptural project, Today is Not a Dress Rehearsal, is currently on view through October 8, 2012 .
Mika Tajima, was born in Los Angeles, and lives and works in Brooklyn. She earned a BA from Bryn Mawr College in 1997, an MFA from Columbia University in 2003, and attended The Fabric Workshop and Museum Apprentice Training Program in 2003. Her work has been included in the exhibitions The Pedestrians, South London Gallery, London (2011); Transaction Abstraite, New Galerie, Paris (2011); The Double, Bass Museum, Miami (2010); Knight's Move, Sculpture Center, Long Island City (2010); Today is Not a Dress Rehearsal, San Francisco Museum of Modern Art (2009); The Extras, X Initiative, New York (2009); Learn to Communicate Like a Fucking Normal Person, Art Production Fund, New York (2009); Deal or No Deal, Kevin Bruk Gallery, Miami (2008); 2008 Whitney Biennial, Whitney Museum of American Art, New York (2008); Mika Tajima: Broken Plaid/Holding Your Breath (taking the long way), RISD Museum, Providence (2008); The Double, The Kitchen, New York (2008); Sympathy for the Devil, Museum of Contemporary Art, Chicago (2007); Music Is a Better Noise, PS.1 Contemporary Art Center, Long Island City (2006); Grass Grows Forever in Every Possible Direction, Walker Art Center, Minneapolis (2005); Echoplex, Swiss Institute Contemporary Art, New York (2005); and Uncertain States of America, Astrup Fearnley Museum, Oslo, Norway (2005). She is part of the music-based performance group New Humans.
The following is part of the ongoing collaboration between Bad at Sports and Art Practical. You can read an abridged version of the interview here.
Next: New India correspondant Tanya Gill goes to the India Art Fair!
Tanya Gill, a Chicago artist living in New Delhi, wanders through the India Art Fair of 2012. Over the course of four days she spoke to Gallery owners and artists, and found a surprising number of Chicago connects. Recorded here are her conversations with Kiran Chandra, Renuka Sawhney of The Guild, artist Vibha Galhotra, artist Ram Rahman from The SAHMAT Collective, Laura Williams of Art 18/21, artists Joan Livingston and Katarina Weslien from the School of the Art Institute of Chicago, Ritika Baheti of the Autonomous Public Laboratory Project, and four living works of art by Preeti Chandrakant.
download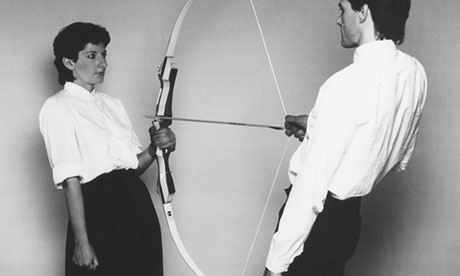 This week: Amanda and Susan Sollins talk to Marina Abramovic and then Tom Sanford and Amanda talk to Brent Birnbaum at NADA 2011 (the first two minutes are a bit noisy, it goes away).
download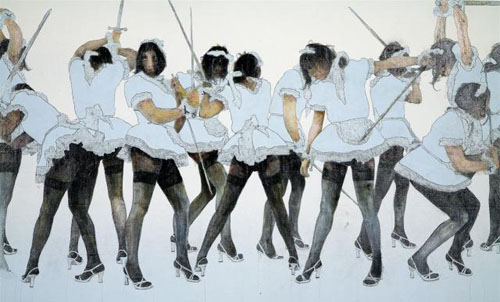 This week: 7 effing years! Our NADA series continues with Los Angeles based artist Matt Greene.
(b. 1972, lives and works in Los Angeles)
Past Exhibitions:
"Defenders of Reality," Peres Projects, Los Angeles
"Eden's Edge," curated by Gary Garrels, Armand Hammer Museum, Los Angeles, Forthcoming
Solo Exhibition, Deitch Projects, New York
Group Show, Stuart Shave/Modern Art, London, England
"Swallow Harder: Selections from the Collection of Ben and Aileen Krohn," Frye Art Museum, Seattle, Washington, curated by Robin Held
"the wilderness is gathering her children once again," Peres Projects, Berlin, Germany
"LAXed: Paintings from the Other Side," Peres Projects, Berlin, Germany
"Panic Room" works from the Dakis Joannou Collection, Deste Foundation Centre For Contemporary Art, Athens
"We Are the Dead," Modern Art Inc., London, UK
"She Who Casts the Darkest Shadow on Our Dreams," Peres Projects, Los Angeles, California "JT Leroy, Origins of Harold," Deitch Projects and Art Production Fund, New York, NY
"Translation," Palais de Tokyo, Paris, France
"Traum/Trauma Works from the Dakis Joannou Collection, Athens," Kunsthalle Vienna, Austria
"Gravity's Rainbow," Peres Projects Athens, Greece
Greene has been featured in Art Forum, Flash Art, The Believer, Frieze, I-D, The New York Times, and recently catalogues of his work were published by Peres Projects ("She Who Casts the Darkest Shadow on Our Dreams") and The Moore Space ("Scream").
Catalog available for the solo exhibition at Deitch Projects, New York.
Greene's work is in the permanent collection of the Museum of Modern Art, New York; The Art Gallery of Ontario, Toronto; and the Honart Museum, Terhran.
download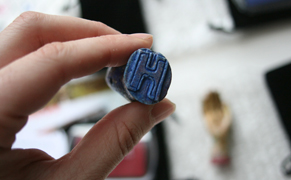 This week: Hyperallergic founder Hrag Vartanian live from NADA.
Hyperallergic is a forum for serious, playful and radical thinking about art in the world today.
Created by husband-and-husband team, Veken Gueyikian and Hrag Vartanian, Hyperallergic officially launched on October 14, 2009. It combines the best of art blog and magazine culture by focusing on publishing quality and engaging writing and images from informed and provocative perspectives.
The site was the winner of Best Art Blog at the 2011 Art & Reality Conference in St. Petersburg, Russia.
In 2011 alone, Hyperallergic was featured on major media outlets around the world, including television stations, like Al Jazeera, radio stations, like WNYC and 97X, newspapers, like New York Times, Washington Post, Los Angeles Times, the Guardian, The Art Newspaper, Poland's Onet Wiadomości, Hungary's Origo and Israel's Ynet.co.il, magazines and journals like The Nation, Art News, Italy's Internazionale, The Brooklyn Rail, and not to mention dozens of websites, including Boing Boing, Kottke, Andrew Sullivan, Felix Salmon, CNN.com, Huffington Post, Memeorandum, Gothamist, Gawker, Kotaku, FoxNews.com, NBCSports.com, PSFK, Brooklyn365 and The Stranger's Slog.
Hyperallergic also publishes a Weekend edition edited by leading writers and journalists. It offers a closer look at issues in art, books, films, theatre, dance and music.
In addition to the blogazine, our fast-growing Hyperallergic LABS is one of the largest art blogs on Tumblr. It is a visual laboratory that explores weekly themes through art and mines the internet for images, memes, quotes, links and videos. LABS is an online experiment that welcomes public submissions for its Talk Back Tuesday feature every Tuesday and its Events Thursday feature every Thursday. To submit content, visit hyperallergic.tumblr.com/submit
The Hyperallergic Podcast, known as Hyperallergic TV, features video & audio discussions of art, exhibitions, trends, the art blogosphere, and issues facing the art world. Hyperallergic TV is also available on iTunes.
The Hyperallergic Newsletter is sent out weekly and includes a letter from the editor with a recap of the most popular and important stories from the week. (Subscribe here) Newsletter subscribers also get first dibs on Hyperallergic events, that include discussions, parties, screenings and performances.