Audio clip: Adobe Flash Player (version 9 or above) is required to play this audio clip. Download the latest version here. You also need to have JavaScript enabled in your browser.
This week: The coolest person we know! The lovely, the talented, the amazing Jennifer Reeder!
This weeks show was edited in the bathroom of a Hampton Inn between bouts of my 2 year old vomitting. The fun and off-the-rails conversation managed to keep my spirits light, and as you navigate the holiday fracas I'm sure it will aid you too.
HAPPY BIRTHDAY DUNCAN!!
Over the last decade and since her inclusion in the 2000 Whitney Biennial (with her iconic Nevermind, where the artist herself lip-syncs to "Smells like Teen Spirit" by the 90s grunge-rock band Nirvana), Jennifer Reeder has steadily built a body of work that explores gender, identity and relationships in an often strange, complicated world. Her works have also gotten progressively longer and more narrative and have been screened in countless film festivals around the world.
Jennifer lives and works in Chicago, Illinois. She received her M.F.A. from the Art Institute of Chicago in 1996. She is currently the chair of the graduate studies department for the School of Art and Design at the University of Illinois Chicago, where she is also an associate professor of moving image. She was nominated for the 2000, 2001, 2002 and 2008 Rockefeller Grants for Film/Video/New Media as well as a 2001 Louis Comfort Tiffany Award for visual art and a 2004 Richard H. Dreihaus Foundation Award.
She is currently an Efroymson Family Fund Fellow. Other events include a solo screening at the Moderna Museet in Stockholm Sweden and group screenings and exhibitions at: The New York Video Festival, at The Lincoln Center; Double Heart/Hear the Art, at the Kunsthalle Exnergasse, Vienna, Austria; The 2000 Biennial at the Whitney Museum of American Art; In the Middle of Nowhere at the Yerba Buena Center for the Arts in San Francisco; Generation Z at P.S.1, New York; The 48th International Venice Biennial, Venice, Italy. This is her first exhibition with the gallery. The new film we present here was partially funded by the Media Art Residency Program at the Wexner Center for the Arts and a fellowship from the Emfroyson Family Fund.
Audio clip: Adobe Flash Player (version 9 or above) is required to play this audio clip. Download the latest version here. You also need to have JavaScript enabled in your browser.
XXXX Please Note Chicago, this is your last week to get over to Janice Kerbel's show at the Arts Club. Get over there.
This week: We talk to Jason Lazarus and Sofia Leiby about their project Chicago Artist Writers and following we talk to Janice Kerbel who has the exhibition running at the Arts Club for Chicago through the 21st.
XXXX On the other hand your relationship with Chicago Artist Writer is just beginning. http://chicagoartistwriters.blogspot.com/
Audio clip: Adobe Flash Player (version 9 or above) is required to play this audio clip. Download the latest version here. You also need to have JavaScript enabled in your browser.
download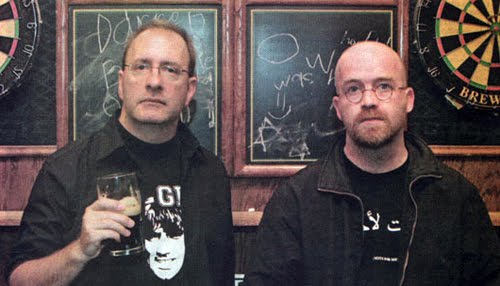 This week: The epic Industry of the Ordinary show! Duncan and Richard interview Adam Brooks and Matthew Wilson who are Industry of the Ordinary. Go check out their show at the Chicago Cultural Center!
industryoftheordinary.com
"Through sculpture, text, photography, video, sound and performance Industry of the Ordinary are dedicated to an exploration and celebration of the customary, the everyday, and the usual. Their emphasis is on challenging pejorative notions of the ordinary and, in doing so, moving beyond the quotidian."
download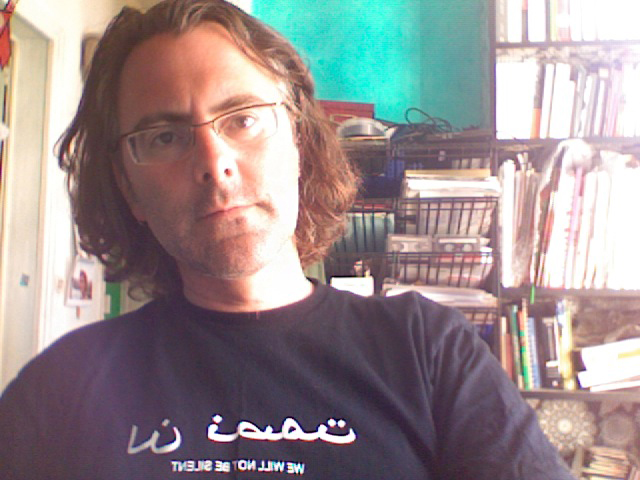 This week: SoPra fest continues, the usual cast of characters talks to Stephen Wright about what is and isn't art.
Stephen Wright is an art writer, independent researcher and curator and professor of art history and theory at the École européenne supérieure de l'image (Angouleme / Poitiers). Former research fellow in the "Art and Globalisation" programme at the Institut national d'histoire de l'art (Paris) and programme director at the Collège international de Philosophie (Paris), he is a founding user of the Usual College of the Academy of Decreative Arts. He has organised conferences at Tate Modern (London), Columbia University (New York), Palais de Tokyo (Paris), INHA (Paris), Musée d'art contemporain (Montreal), Aksanat (Istanbul), Videobrasil (Sao Paulo)… Member of the International Art Critics Association, former European Editor of the Montreal-based contemporary art journal Parachute (1997-2005), and editorial board member of the London-based journal Third Text, he has written widely on emergent art and art-related practice as forms of knowledge production in a context of globalisation.
As a curator, he has produced a series of exhibitions and publications dealing with art practices with low coefficients of artistic visibility, including The Future of the Reciprocal Readymade (New York, 2004), Dataesthetics (Zagreb, 2007), Rumour as Media (Istanbul, 2006), Palestinian Products (Cairo, 2005), Recomposing Desire (Beirut, 2008) and Diggers All! (Montreal, forthcoming 2010).
Laureat t of the European Art Essay competition (2008), he is currently working on the book-length essay Arbitrating Attention, and is putting together a collection of essays, Specific Visibility. A selection of his writings are available on the blog n.e.w.s. to which he is an active contributor,http://northeastwestsouth.net/node/56
download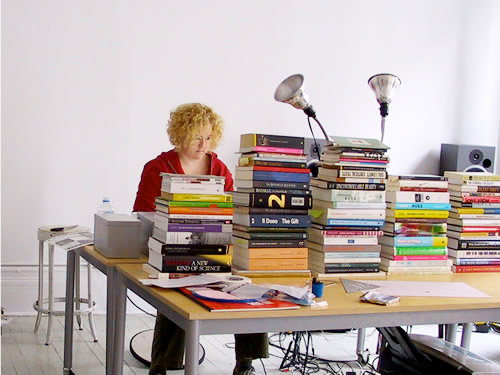 This week: More SoPra! From the Open Engagement 2012 Duncan, Abby Satin Sky, Randall, Jesse, and Brian team up against Sal Randolph!
Sal Randolph lives in New York and makes art involving gift economies, social interactions, public spaces, texts, and instructions, including Opsound, (a site for the exchange of copyleft music) the Free Biennial and Free Manifesta (a pair of open guerrilla 'biennials'), Free Words (a book infiltrated into bookstores and libraries), and Money Actions (an ongoing series of interventions in which she gives away money to strangers.
Her Money Actions have been part of the 2011 Ljubljana Biennial, the Live Biennale in Vancouver, Art in Odd Places, and textual version have been exhibited at Christina Ray Gallery. Other projects have taken place at Manifesta 4, Roda Sten, the Palais de Tokyo, Burofriedrich, Art Interactive and Pace Digital Gallery. In early 2012 she was an artist in residence at Proteus Gowanus in Brooklyn where she offered members of the public free tickets to unknown destinations.
Recently she has also performed live with her manual typewriter as part of 'And the Winner is Nick Kahn' at the Cantor Fitzgerald Gallery at Haverford. Her work has been commented on in Olav Velthius' Imaginary Economics; Contemporary Artists and the World of Big Money, Eileen Myles' The Importance of Being Iceland, as well as on National Public Radio and in The Art Newspaper, Tema Celeste and the Village Voice.
She is currently investigating games, recipes, algorithms, codes, and texts, playing video games, and writing about about experience, participation, and value in art.