Audio clip: Adobe Flash Player (version 9 or above) is required to play this audio clip. Download the latest version here. You also need to have JavaScript enabled in your browser.

download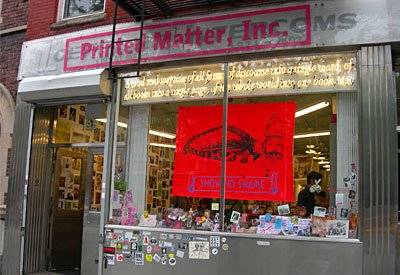 This week: James Jenkins Executive Director of Bad at Sports beloved place to spend our disposable income Printed Matter!
Printed Matter is the world"s largest non-profit organization dedicated to the promotion of publications made by artists. Founded as a for-profit alternative arts space in 1976 by artists and artworkers, Printed Matter reincorporated in 1978 to become the independent non-profit organization that it is today. Originally situated in Tribeca, Printed Matter moved to SoHo in 1989 where for twelve years the book displays and artists' projects in the large storefront windows contributed to the artistic and intellectual vibrancy of the neighborhood. In 2001 Printed Matter relocated to Chelsea, where it continued to foreground the book as an alternative venue – or artistic medium – for artists' projects and ideas. Finally, in December of 2005 Printed Matter moved into our current storefront location in Chelsea with big windows and greatly increased display and exhibition space. Recognized for years as an essential voice in the increasingly diversified art world conversations and debates, Printed Matter is dedicated to the examination and interrogation of the changing role of artists' publications in the landscape of contemporary art.
Printed Matter"s mission is to foster the appreciation, dissemination, and understanding of artists' publications, which we define as books or other editioned publications conceived by artists as art works, or, more succinctly, as "artwork for the page." Printed Matter specializes in publications produced in large, inexpensive editions and therefore does not deal in "book arts" or "book objects" which are often produced in smaller, more expensive editions due to the craft and labor involved in their fabrication.
To promote public awareness of and access to artists' books, Printed Matter maintains a public reading room where over 15,000 titles by 6,000 international artists are available for viewing and purchase. In addition to being a wholesale and retail distribution hub for artists' books, Printed Matter offers a free consulting service to libraries, art institutions, and art professionals involved with artists' books throughout the world. Printed Matter presents a range of educational programs for the public from talks to student groups by staff members to in-store lectures and readings by artists, critics, and curators. These educational initiatives are complemented by our internationally recognized exhibitions program and publishing program.
Audio clip: Adobe Flash Player (version 9 or above) is required to play this audio clip. Download the latest version here. You also need to have JavaScript enabled in your browser.

download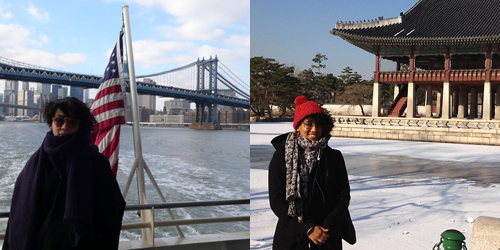 This week: Amanda interviews residents at apexart!
apexart and Bad at Sports continue the Resident Talk collaborations* with Inbound Resident Sojung Jun and Outbound ResidentShani Peters in conversation with BAS' Amanda Browder.
Shani Peters is a New York based artist working in video, collage, printmaking, and social practice public projects. Her work reflects interests in social-justice-oriented collective action, activism histories, cultural record keeping, media culture, and community building. Read more on her resident page.
Sojung Jun is known for her video and performance art. One of her recent exhibitions, Artspectrum, which was shown in Leeum, Samsung Museum of Art in Seoul in 2012, demonstrates Jun's interest in producing a series of related shots that constitute a complete unit of video. Read more on her resident page.
* Over the course of the series, the Bad at Sports team will grill and provoke apexart residents in increasingly ridiculous scenarios while talking art, residencies, the role of conversation, and the inspiration that comes with travel.
Audio clip: Adobe Flash Player (version 9 or above) is required to play this audio clip. Download the latest version here. You also need to have JavaScript enabled in your browser.

download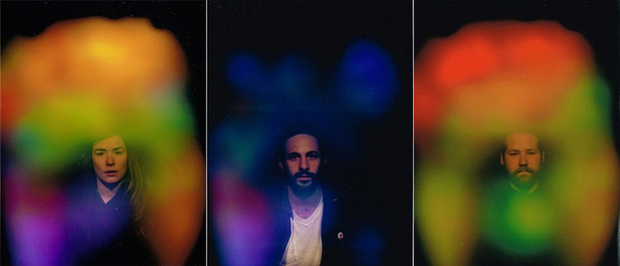 This week: San Francisco check in with an interview with art collective/gallery Will Brown.
Will Brown is a collaborative project that currently takes form as an experimental exhibition space in San Francisco's Mission District. Will Brown is Lindsey White, Jordan Stein, and David Kasprzak.
On February 2, 2013, David Kasprzak, Jordan Stein, and Lindsey White opened the exhibition The Ghost of James Lee Byars: A Retrospective in their space, Will Brown, located in the Mission neighborhood of San Francisco. The retrospective takes place in a pitch-black room that is itself an installation piece; it purportedly houses both the oeuvre and the spirit of the deceased artist, who declared all of his work to be cancelled upon his death. The absurdity that underscores the exhibition has become a hallmark of Will Brown in the year since its inception. Bad at Sports contributors Brian Andrews and Patricia Maloney spoke with the three collaborators just a few weeks prior to the opening to learn more about the philosophy that guides their singular form of exhibition making, about how the space came into being, and to find out exactly who or what is Will Brown. This interview is part of the ongoing collaboration between Bad at Sports and Art Practical, where you can read an abridged version of their conversation.
Audio clip: Adobe Flash Player (version 9 or above) is required to play this audio clip. Download the latest version here. You also need to have JavaScript enabled in your browser.

download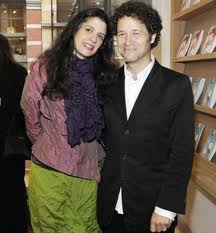 This week: The final installment of SoPra fest 2013, Paul Ramirez Jonas!
Ramirez Jonas has said of his work:
"I create as I speak: I consider myself merely a reader of texts. The pre-existing text I treat as a score: a diary, an old photo, a footpath, music, etc. The reading can take the form of performance, sculpture, photo, or video. Thus, a musical score results in a sculpture, a diary, in a video, or the plans for a flying machine in a photo. In my works, what looks like invention is but re-enactment. Being a reader, don't I have more in common with the public than with the author? I find that commonality in working with pre-existing materials."
Currently, Ramirez Jonas sees his role as "extending beyond the private reader, and into someone who invites viewers to join in. The result of this shift is the reassertion of a contract between the artwork and its public."
In 2008 at the 28th Sao Paulo Biennial, Ramirez Jonas arranged for members of the public to a receive a key to the front door of the biennial venue, the Ciccillo Matarazzo Pavilion. Each person who received a key was required to leave behind a copy of one of their own keys as well as sign a contract that established an agreement between themselves, the curators, the artist and the biennial foundation.
For the 7th Mercosul Biennial in Porto Alegre, Brazil in 2009, Ramirez Jonas altered three large boulders by carving into them a space for monument plaques to be placed. Instead of creating permanent monuments to a State honored figure or event, he turned the monuments into platforms for cork boards for the fleeting message or personal note-the ephemeral voice of his public.
In the summer of 2010, Ramirez Jonas created the Key to the City project in New York City with Creative Time. Though keys were only distributed up until June 27, the locks will remain accessible throughout the summer, until September 4, 2010.
He is represented by Alexander Gray Associates in New York and Roger Bjorkholm in Stockholm
Audio clip: Adobe Flash Player (version 9 or above) is required to play this audio clip. Download the latest version here. You also need to have JavaScript enabled in your browser.

download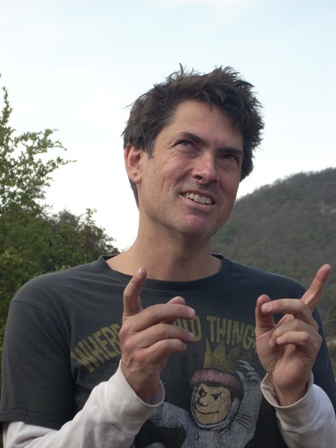 This week: Duncan, Brian, Abigail Satinsky and special guest host Jacob Wick talk to author and publishing guru Matthew Stadler.
Matthew Stadler is a writer and editor who lives in Portland, Oregon. He has written four novels and received several awards and fellowships in recognition of his work. More recently, he has compiled four anthologies about literature, city life and public life. His essays have been published in magazines and museum catalogs around the world, and focus on architecture, urban planning and the problem of sprawl.
"Sprawl is the disappearance of an idea," Stadler writes in the annotated reader, Where We Live Now, "So how can we go on speaking of the city and the country, yet not remain fixed in the downward spiral of loss?" Stadler's numerous essays and larger projects, such as suddenly.org explore this question by looking for better language and new descriptions. While there is significant overlap, Stadler's work can usefully be broken down into three areas: novels; sprawl and urbanism; publishing and public space.