Audio clip: Adobe Flash Player (version 9 or above) is required to play this audio clip. Download the latest version here. You also need to have JavaScript enabled in your browser.

download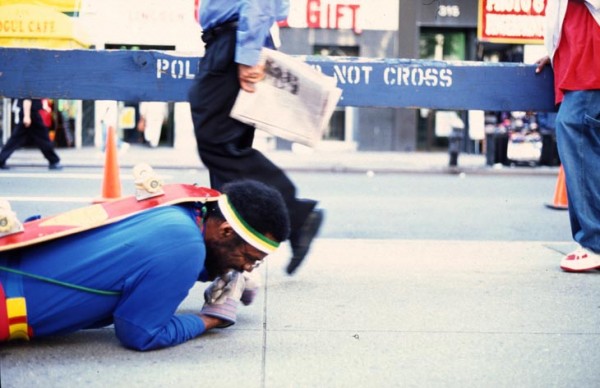 This week: Live from the Arts Club of Chicago (with great thanks to Janine Mileaf and Allie Foradas!!) Duncan and Richard talk to William Pope.L, about the forthcoming performance "Pull", his show at the Renaissance Society "Forlesen" http://www.renaissancesociety.org/site/Exhibitions/Intro.William-PopeL-Forlesen.634.html, and more!
William Pope.L (born 1955 in Newark, New Jersey) is an American visual artist best known for his work in performance art, and interventionist public art. However, he has also produced art in painting, photography and theater. He was included in the 2002 Whitney Biennial and is a Guggenheim Fellow.
Learn more and donate to support stipends for PULL! participants:Â http://www.usaprojects.org/project/pull_a_participatory_performance_art_project_for_a_small_city
Follow the project on Facebook Twitter @WilliamPopeL  #pullcleveland & Instagram @WilliamPopeL1
Other ways to help would be to Like Pope.L's Facebook page here:https://www.facebook.com/pages/William-PopeL/531921730192043?fref=ts
and it would be HUGELY awesome if you could invite as many people as you are able (and encourage them do the same) to the event page:Â https://www.facebook.com/events/315591868543467/?fref=ts
Also! Join Pope.L for a post PULL! conversation at High Concept Laboratories on June 30:Â http://highconceptlaboratories.org/william-pope-l-before-and-after-pull/
Audio clip: Adobe Flash Player (version 9 or above) is required to play this audio clip. Download the latest version here. You also need to have JavaScript enabled in your browser.

download
This week: Brian Andrews and Patricia Maloney talk to SFMOMA!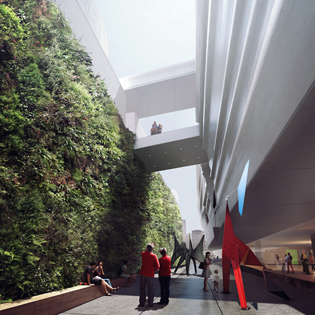 Audio clip: Adobe Flash Player (version 9 or above) is required to play this audio clip. Download the latest version here. You also need to have JavaScript enabled in your browser.

download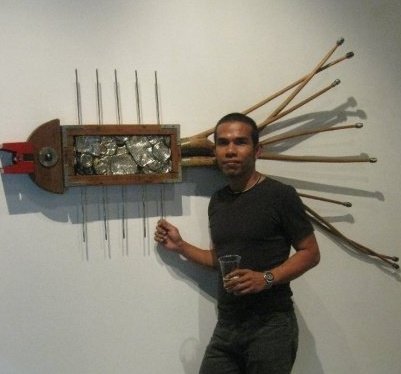 This week: Amanda and Richard talk to inbound apexart resident Reymar Gacutan as a part of our ongoing partnership.
Reymar Gacutan (b. 1972) is an artist and educator based in Quezon City, The Philippines, and currently teaches at the School for Design and Arts, De La Salle – College of St. Benilde. Gacutan started his path as an artist in 1985 after winning a painting contest, and was then invited by the Department of Education to take the entrance exam for a scholarship at the Philippines High School for the Arts. In 1997 he graduated from the University of the Philippines, College of Fine Arts, with a degree in painting. In addition to his studies, Gacutan served as an apprentice to Mariano Madarang, an artist and ex-dean of PWU, and Zotter da Lavant, an Austrian artist, and through this learned art restoration and conservation. After graduating from the College of Fine Arts, Gacutan worked as a CGI/3D animation artist at Imagineers, Toonworks, and Tooncity, but found little fulfillment and decided to focus on his art. Since then he has exhibited in both solo and group shows and has taught at several schools in The Philippines.
Audio clip: Adobe Flash Player (version 9 or above) is required to play this audio clip. Download the latest version here. You also need to have JavaScript enabled in your browser.

download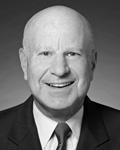 This week: Two features for the price of…well….nothing actually, but you get where I was going with it. First Richard talks to Attorney Scott Hodes, about his work with Christo and Jean-Claude, keeping public art programs honest, the Visual Artist Rights Act and more!
Then BAS India correspondant and Fullbright Scholar Tanya Gill checks in with a report of the 2013 India Art Fair, and tells us why it is totally different than last years fair.
Scott Hodes has been in active practice for more than four decades. As a corporate lawyer, he represents clients in sophisticated corporate transactions from structuring of corporate entities to financing at all levels from private placements to public offerings, and frequently, to counseling clients in merger and acquisition activities. He also handles complex financing transactions as counsel for a variety of large Chicago banks.
Mr. Hodes also practices in the field of art law and represents a number of prominent artists, dealers and collectors in all aspects of their business. He has published three books on art and the law, and has written and spoken extensively on this subject.
Mr. Hodes serves as a director of Richardson Electronics, Ltd. and a director emeritus of the Foundation of the Federal Bar Association in Washington, D.C. In 2007, he was elected a director of the Chicago Bar Foundation. He is a founding member and former chairman of the planning committee for the annual Mutual Funds and Investment Management Conference now sponsored by the Investment Company Institute.
Mr. Hodes is a recognized leader in metropolitan Chicago's business community. Long active in bar, civic and political affairs, he was elected to serve three terms on the Democratic State Central Committee (1970-1982). He has served as co-chairman of the Illinois Attorney General's Advisory Commission and as chairman of Chicago's Navy Pier Development Authority from 1988 to 1990. He has served as principal outside counsel to the Arts in Embassies Program of the U.S. State Department from 1991 to 1993. He was co-chairman of the Private Enterprise Review and Advisory Board of the State of Illinois from 1992 to 1994, and was appointed in 1994 by the governor and served as a member of the State of Illinois Savings Board until 2010.
Mr. Hodes was the national chairman of LAWBOOKS, U.S.A., a program sponsored by the United States Information Agency, and served as a member of the U.S. State Department's Advisory Committee on Investment, Technology and Development. He was counsel to The Harold Washington Foundation. Mr. Hodes is a founder and past president and a director of The Lawyers for the Creative Arts. He serves as a trustee and member of the Executive Committee of the National Museum of Mexican Art in Chicago, a director of the Chicagoland Chamber of Commerce, and as a consultant to the Frank Lloyd Wright Foundation.
Tanya Hastings Gill has mastered the age-old art of paper cutting in a contemporary context. She utilizes reflective color, shadows and open installation to engage the space with her hand cut paper creations. Gill has been a fellow at McDowell Artists Colony, an Artist in Residence at The Ragdale Foundation, an Affiliate at Headlands Center for the Arts and a recipient of the Individual Artist Grant from the Marin Arts Council. In 1997 she received her MFA from Cranbrook Academy of Art and in 1992 her BFA from the School of the Art Institute of Chicago. Tanya Gill is a devoted teacher of visual art. She has taught at the California State University of Sacramento, California; Randolph-Macon College in Ashland, Virginia; and at the School of the Art Institute of Chicago's Contemporary Practices Department.
Tanya Gill has been awarded the Nehru-Fulbright 2011-12 Scholarship to conduct research and evolve her own artwork. Her focus is the intersection of Indian Contemporary Art and Handicraft. She is currently living in New Delhi, India, with her family.
**Please note, Atty. Hodes bio and headshot were perilously lifted from the Bryan Cave LLP website. Yes, we know we should have called and asked and yes, we know you could squash us like bugs. It's 1:23 a.m. early Monday morning, we decided you'd rather sleep. Besides, we love you fine folks at Bryan Cave LLP. http://www.bryancave.com/scotthodes/
Don't hurt us. If you need a sacrificial offering we'll send Duncan over post haste.
Audio clip: Adobe Flash Player (version 9 or above) is required to play this audio clip. Download the latest version here. You also need to have JavaScript enabled in your browser.

download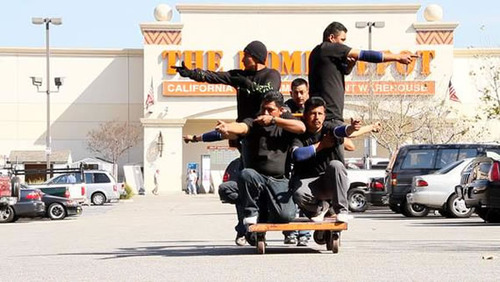 This week: Brian and Patricia meet with artist Tony Labat who tries to teach PM how to roll her R's.
Tony Labat was born in Cuba and came to the United States at the age of 15 in 1966. He has exhibited internationally over the last 30 years. Labat has received numerous awards and grants and his work is in many private and public collections. Labat has developed a body of work in Performance, Video, Sculpture and Installation. His work has dealt with and continues his investigations with the body, popular culture, identity, urban relations, politics, and the media.
This week has musical nods to the untimely passings of Kriss Kross's Chris Kelly and Slayer's Jeff Hanneman.