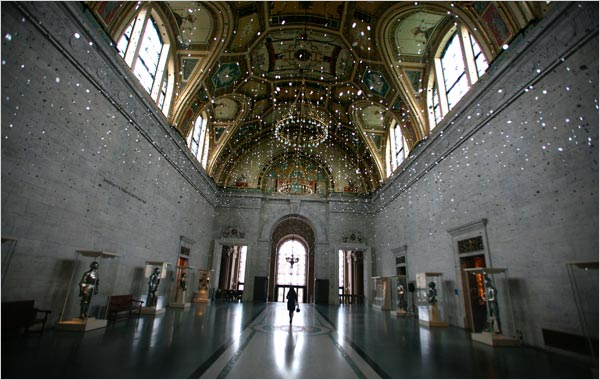 From Modern Art Notes…
In an effort to spotlight the collections at the Detroit Institute of Arts that would be lost if the threatened sale of art in collections at the DIA are sold, all day long Modern Art Notes and many other sites will be spotlight art at the DIA. I'll be featuring roughly an artwork an hour for the next ten hours. I hope this will help  spotlight both the collection at the DIA and the access we have to Detroit's art. I think that the more people think about what's at the DIA, the more concerned they'll be about what could happen there.
How can you help support the DIA? Share artwork here on MAN and at other sites with your friends. If you live in Michigan, tell your elected officials that the future of Detroit is important to you and that you don't support a fire sale of the city's future. Best of all: Join me in becoming a member of the Detroit Institute of Arts.
To read more about what we're doing here, check out these stories in the Detroit Free Press and in the Detroit News.
Audio clip: Adobe Flash Player (version 9 or above) is required to play this audio clip. Download the latest version here. You also need to have JavaScript enabled in your browser.

download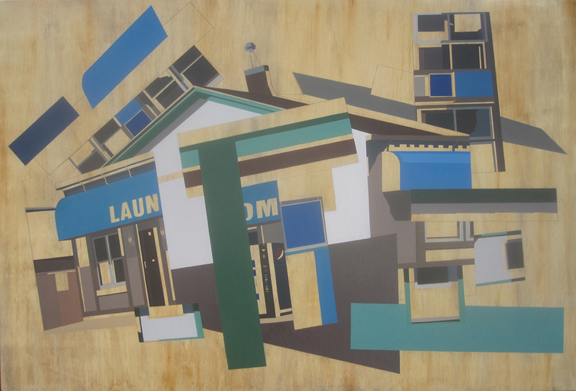 This week: We talk to artist, podcaster and educator David Linneweh. We discuss David's podcast Studio Break and his kickstarter campaign "Remembering Place".
http://www.kickstarter.com/projects/393759744/remembering-place
Audio clip: Adobe Flash Player (version 9 or above) is required to play this audio clip. Download the latest version here. You also need to have JavaScript enabled in your browser.

download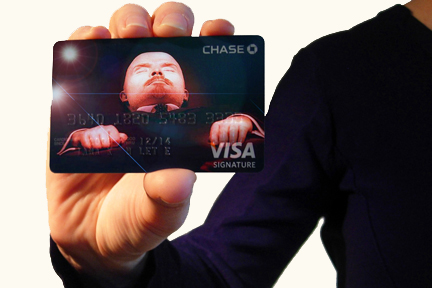 This week: First SF Checks in from SIGGRAPH! Brian haunts the halls of the Anaheim Convention Center at SIGGRAPH 2013. First he sits down with Victoria Szabo, curator of this year's gallery exhibition XYZN: Scale. Following, he talks with Jackie Morie, founder of the Digital Arts Community about the role of the community in the art world and the technology community.
Then, we talk to Greg Sholette!
Gregory Sholette is a New York-based artist, writer, and founding member of Political Art Documentation/Distribution (PAD/D: 1980-1988) and REPOhistory (1989-2000). His recent books include Dark Matter: Art and Politics in an Age of Enterprise Culture (Pluto Press, 2010) and the co-authored book It's The Political Economy, Stupid with Oliver Ressler, (Pluto 2013), which is also a traveling exhibition (New York, NY; Thessaloniki, Greece; Pori, Finland; Belgrade, Slovenia; Chicago, Illinois). The first episode of his graphic sci-fi novel Double City appeared in Frieze magazine (summer 2013), and Chapter 2 in Shifter:21 (Oct. 2013). His most recent installations include: Exposed Pipe/ ماسورة موسيقية for the American University Beirut art gallery; Torrent for Printed Matter Books in Chelsea; iDrone for cyberartspace.net; 15 Islands for Robert Moses for the Queens Museum of Art Panorama, and the traveling installation Imaginary Archive (Wellington, New Zealand; Galway, Ireland; Graz, Austria; Kiev, Ukraine). He is a frequent lecturer and seminar leader in the US and abroad, teaches at Queens College and the City University Grad Center, is active in Social Practice Queens, is a member of Gulf Labor Coalition, and serves as an academic adviser for the Home Workspace Program in Beirut, Lebanon.
Audio clip: Adobe Flash Player (version 9 or above) is required to play this audio clip. Download the latest version here. You also need to have JavaScript enabled in your browser.

download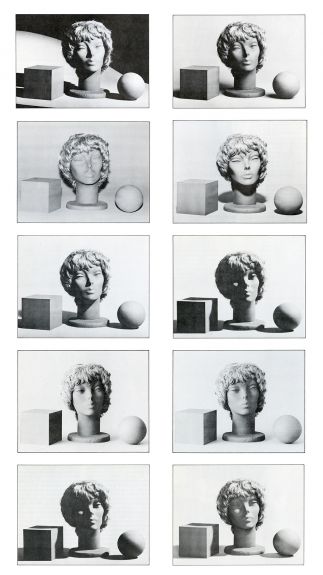 This week: We talk with artist Amanda Ross-Ho!
Amanda Ross-Ho was born in Chicago in 1975. She currently lives and works in Los Angeles, California. Amanda Ross-Ho's work is inspired by detritus: the clutter and remnants of daily existence, and the 'negative space' of things over looked. Ranging from sculpture, installation, painting, and photography, her work seeks to uncover the subtle beauty of coincidence and anomaly. Working from source material as diverse as newspaper articles, narcotics agency records, life aspiration manuals, and home-craft instruction booklets, Ross-Ho highlights points of cultural 'intersection' to create extrinsic portraits of contemporary zeitgeist. Throughout Ross-Ho's work is a sense of de-familiarisation and detachment, a numbing alienation contrived from everyday ephemera. Ross-Ho's paintings similarly broach the uncanny. Translated from images of doilies or macramé wall hangings, her intricate webs are manufactured in grandiose scale, cut from painted black canvas dropcloths, or carved in sheet rock. Their recognition and domestic symbolism becomes estranged, placed out of context through size and materiality. Construing kitsch with the elegance of minimalism, Ross-Ho presents the sentimentality of tchotchke as emotive voids, displacing homey intimacy to the realm of objective contemplation.
Audio clip: Adobe Flash Player (version 9 or above) is required to play this audio clip. Download the latest version here. You also need to have JavaScript enabled in your browser.

download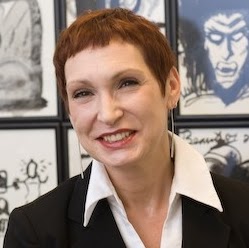 This week: From our St. Louis series! We talk with Roseann Weiss the Director of the Community & Public Arts Department at the St. Louis Regional Arts Commission.
Roseann Weiss is Director of the Community & Public Arts Department at the St. Louis Regional Arts Commission (RAC). In this position, she oversees the Community Arts Training (CAT) Institute – an innovative program centered on the belief that art can amplify the voices of communities, be a key factor in regenerating neighborhoods and be an agent for positive social change. Roseann also leads RAC's artists' support programs and creative community initiatives, which include identifying resources for new projects. She has over 25 years of experience in arts leadership in both nonprofit institutions and gallery settings.
The Community Arts Training (CAT) Institute, now considered a national model, provides professional level, comprehensive cross training for artists of all disciplines, social service providers, community activists, educators and policy makers in order to develop partnerships for successful arts-based programs that impact the community at large, and particularly under resourced communities. The program provides skills as well as explores creative techniques to assure success in collaboration and community work.
Roseann has initiated the expansion of the Institute's scope, including the design of a graduate program and an alternate, place-based model for community arts training. These initiatives were underwritten by the Kresge Foundation.
In March 2010, the Community Arts Training (CAT) Institute presented the first At the Crossroads: A Community Arts & Development Convening. This national conference in St. Louis, underwritten in part by the Nathan Cummings Foundation, attracted a cross section of leaders in arts-based community development. In April 2012, a second arts-based community development Convening, funded in part by the Kresge Foundation, attracted about 300 participants from as far away as Dublin and Singapore.
Before joining the RAC staff, she was Director of Education and Programming for the Contemporary Art Museum St. Louis. In her ten year post at the Museum, she instituted programs such as New Art in the Neighborhood for teens, the critics and curators studio visit and lecture series, and a docent program designed to connect high school students with contemporary art, along with many community collaborations.
Roseann has curated contemporary art exhibitions in both commercial and non-profit galleries, served on arts panels, juries, committees and boards and has lectured about contemporary art and community. She is a founding member of The AIDS Foundation of St. Louis (now part of Doorways) and Critical Mass for the Visual Arts. In honor of her active involvement in the arts community, Roseann received a Visionary Award in 2009. The award is given to those who have demonstrated a unique vision to further the arts in new and innovative ways.
St. Louis Regional Arts Commission
Community Arts Training Institute
Information on TIGER: CAT institute Alum program
Contemporary Art Museum St. Louis
Pulitzer Foundation for the Arts