Audio clip: Adobe Flash Player (version 9 or above) is required to play this audio clip. Download the latest version here. You also need to have JavaScript enabled in your browser.

download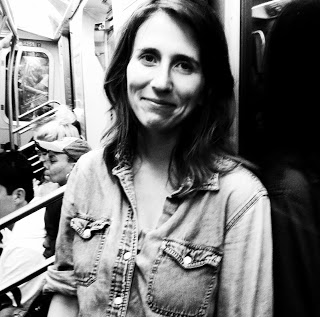 This week: Part 2 of our residency project at the Contemporary Art Museum of St. Louis! This week we talk to critic, poet, gallerist, the award winning Director of the Fort Gondo Compound for the Arts Director and Art in America contributor Jessica Baran. This was one of those interviews that I will look upon as a personal favorite. Besides Bad at Sports declares war on Art News. What could be better.
Contemporary Art Museum St. Louis
Fort Gondo Compound for the Arts
"Close Reading" The art of Close reading
Jessica Baran is the author of the poetry collections "Remains to be Used" (Apostrophe Books, 2010) and "Equivalents" (winner of the Besmilr Brigham Women Writers Award, forthcoming from Lost Roads Press, 2013), as well as the poetry chapbook, "Late and Soon, Getting and Spending," produced by All Along Press (2011). She lives in St. Louis, Missouri, where she is a freelance art writer and co-curator of the fort gondo poetry series.
Audio clip: Adobe Flash Player (version 9 or above) is required to play this audio clip. Download the latest version here. You also need to have JavaScript enabled in your browser.

download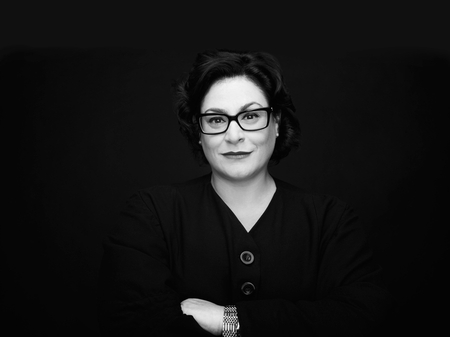 This week: The first in our St. Louis trip interviews. We talk to Contemporary Art Museum St. Louis Director Lisa Melandri live and without a net at our opening, in front of a moderately baffled audience. Topics include the Jeremy Deller show that was up at the time, institutional purpose, why certain LA museums are looney tunes, and so much more!
From Alive Magazine:
When Lisa Melandri took her position as Director of CAM just last August, she brought with her some serious credentials. While she was Deputy Director for Exhibitions and Programs at the Santa Monica Museum of Art, the museum grew significantly, nearly doubled its staff and budget, and drew national and international acclaim. Now she plans to bring the same magic to St. Louis. "I'm really thinking in depth of what a contemporary art institution is and who it can serve," Melandri says, envisioning a space that functions as a living room where people come just to "hang out." It's what she calls a "sea change" in perception. Part of that change is using the museum to its fullest capability, where even a discreet nook is potential exhibit space. "You should always be running into art," Melandri says, referencing the highly anticipated Jeremy Deller exhibit this month. "I want to see art in the bathrooms and elevators."
Go buy the Mr. Litte Jeans single Oh Sailor on Itunes, it's swell.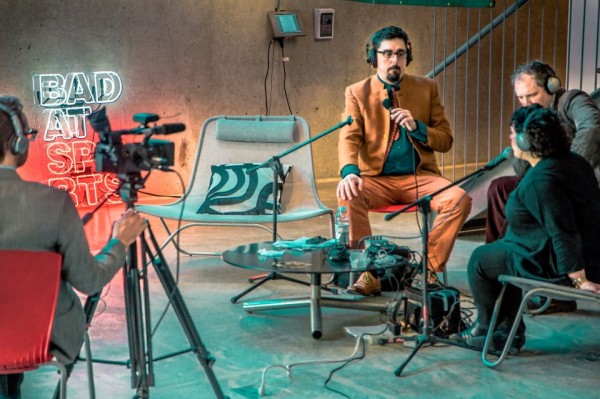 Audio clip: Adobe Flash Player (version 9 or above) is required to play this audio clip. Download the latest version here. You also need to have JavaScript enabled in your browser.

download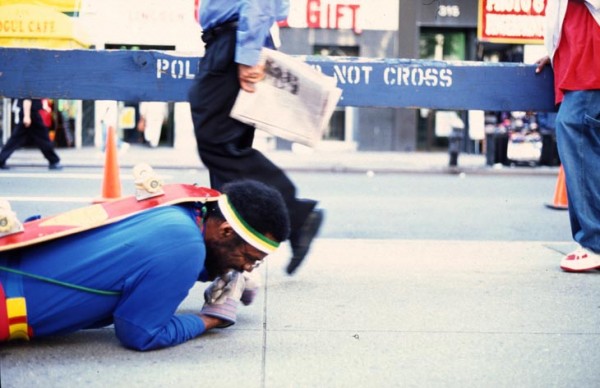 This week: Live from the Arts Club of Chicago (with great thanks to Janine Mileaf and Allie Foradas!!) Duncan and Richard talk to William Pope.L, about the forthcoming performance "Pull", his show at the Renaissance Society "Forlesen" http://www.renaissancesociety.org/site/Exhibitions/Intro.William-PopeL-Forlesen.634.html, and more!
William Pope.L (born 1955 in Newark, New Jersey) is an American visual artist best known for his work in performance art, and interventionist public art. However, he has also produced art in painting, photography and theater. He was included in the 2002 Whitney Biennial and is a Guggenheim Fellow.
Learn more and donate to support stipends for PULL! participants:Â http://www.usaprojects.org/project/pull_a_participatory_performance_art_project_for_a_small_city
Follow the project on Facebook Twitter @WilliamPopeL  #pullcleveland & Instagram @WilliamPopeL1
Other ways to help would be to Like Pope.L's Facebook page here:https://www.facebook.com/pages/William-PopeL/531921730192043?fref=ts
and it would be HUGELY awesome if you could invite as many people as you are able (and encourage them do the same) to the event page:Â https://www.facebook.com/events/315591868543467/?fref=ts
Also! Join Pope.L for a post PULL! conversation at High Concept Laboratories on June 30:Â http://highconceptlaboratories.org/william-pope-l-before-and-after-pull/
Audio clip: Adobe Flash Player (version 9 or above) is required to play this audio clip. Download the latest version here. You also need to have JavaScript enabled in your browser.

download
This week: Brian Andrews and Patricia Maloney talk to SFMOMA!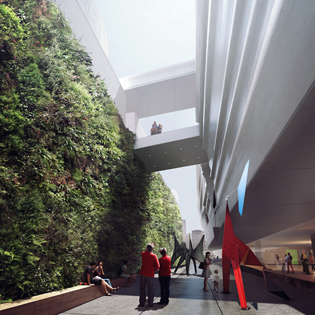 Audio clip: Adobe Flash Player (version 9 or above) is required to play this audio clip. Download the latest version here. You also need to have JavaScript enabled in your browser.

download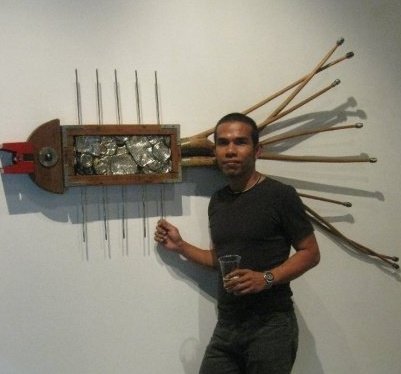 This week: Amanda and Richard talk to inbound apexart resident Reymar Gacutan as a part of our ongoing partnership.
Reymar Gacutan (b. 1972) is an artist and educator based in Quezon City, The Philippines, and currently teaches at the School for Design and Arts, De La Salle – College of St. Benilde. Gacutan started his path as an artist in 1985 after winning a painting contest, and was then invited by the Department of Education to take the entrance exam for a scholarship at the Philippines High School for the Arts. In 1997 he graduated from the University of the Philippines, College of Fine Arts, with a degree in painting. In addition to his studies, Gacutan served as an apprentice to Mariano Madarang, an artist and ex-dean of PWU, and Zotter da Lavant, an Austrian artist, and through this learned art restoration and conservation. After graduating from the College of Fine Arts, Gacutan worked as a CGI/3D animation artist at Imagineers, Toonworks, and Tooncity, but found little fulfillment and decided to focus on his art. Since then he has exhibited in both solo and group shows and has taught at several schools in The Philippines.