Audio clip: Adobe Flash Player (version 9 or above) is required to play this audio clip. Download the latest version here. You also need to have JavaScript enabled in your browser.

download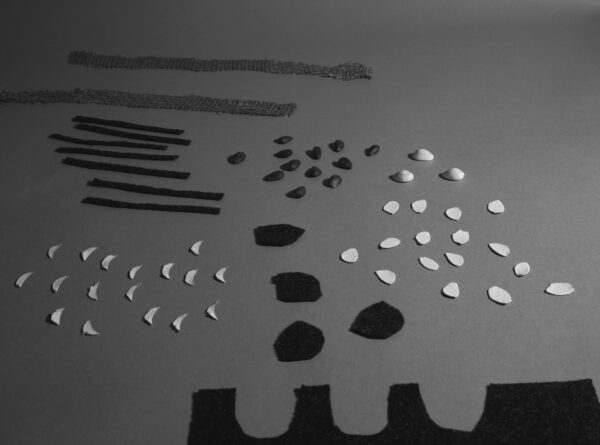 This week: Duncan live from LA! This week he talks with artist Sarah Conaway.
Sarah Conaway (b. 1972 York, Pennsylvania) makes seemingly straightforward photographs that invite us to think magically, imbuing mundane objects with mystery and potential. Her recent photographs—printed in a range of sizes and primarily in black and white, with an occasional work in vibrant color—capture a series of actions set up by the artist in her the studio. Beyond the objects or materials that they portray, they express a residue, aura, or presence that we sense but do not necessarily see depicted. Although the act of photographing her sculptural constructions and still lifes—at times as ordinary as a crumpled strip of canvas or a piece of string—reduces the subjects' dimensionality, it focuses our attention on texture, light, and shadow—and the sheer pleasure of looking. Conaway's techniques are deceptively simple: her touch is light, the scale of the forms uncertain, the color and contrast stark. These arrangements of simple materials and common objects reveal their potential as architecture, figure, landscape, fantasy, or apparition while maintaining a tenuous state of balance and compositional harmony.
Audio clip: Adobe Flash Player (version 9 or above) is required to play this audio clip. Download the latest version here. You also need to have JavaScript enabled in your browser.

download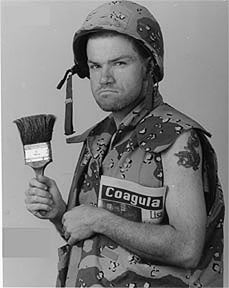 This week: People are called Ninny! Art school is shit-talked! TMZ! Lawsuits! Hot chicks! Artists traded like sports players. Art world badass, gallerist, curator, writer, swell mofo Mat Gleason!
Audio clip: Adobe Flash Player (version 9 or above) is required to play this audio clip. Download the latest version here. You also need to have JavaScript enabled in your browser.

download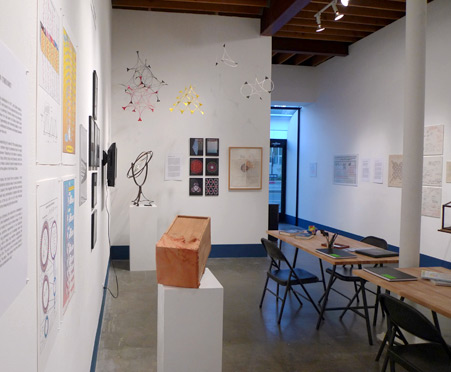 This week: Duncan and Brian drop in to LA's Chinatown and visit the Institute for Figuring!
The mission of the Institute For Figuring is to contribute to the public understanding of scientific and mathematical themes through innovative programming that includes exhibitions, lectures, workshops, and participatory, community based projects. The IFF is a 501(c)(3) nonprofit organization.
Located in the Chinatown district of Los Angeles, the IFF's venue functions both as an exhibition space and as a "play tank" for developing new methods of creative engagement with topics ranging from geometry and topology, to physics, computation, and biological form.
Founded in 2003, the IFF has developed exhibits and programs for museums, galleries, colleges, and community groups around the world. We have worked with: the Andy Warhol Museum (Pittsburgh), The Hayward (London), the Science Gallery (Dublin), the New Children's Museum (San Diego), Art Center College of Design (Pasadena), the Museum of Jurassic Technology (Los Angeles), and the Smithsonian's National Museum of Natural History.
The Institute's Crochet Coral Reef is now one of the largest science + art projects in the world.
At the core of the IFF's work is the concept of material play. We believe that ideas usually presented in abstract terms can often be embodied in physical activities that engage audiences via kindergarten-like practices. Through activities such as cutting and folding paper, we affirm that the hands and eyes can serve as guides to developing the human mind. By inviting our audience to literally play with ideas, the IFF offers a new, hands-on approach to public science education that is at once intellectually rigorous, pedagogically rich, and aesthetically aware.
Audio clip: Adobe Flash Player (version 9 or above) is required to play this audio clip. Download the latest version here. You also need to have JavaScript enabled in your browser.

download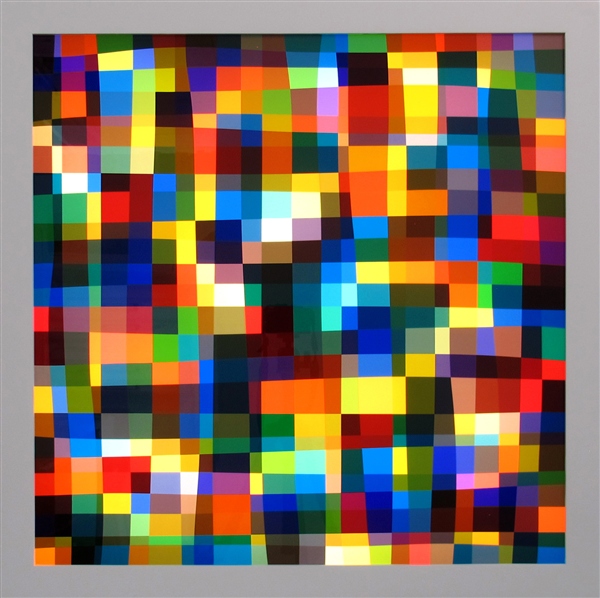 This week: Duncan and Richard talk to Spencer Finch about his current exhibition "Study for Disappearance" at the Rhona Hoffman Gallery.
What is the color of the threshold – of that liminal space before day plunges into night? Spencer Finch attempts to answer this question through his most recent body of work created specifically for Study for Disappearance, his fourth solo exhibition at Rhona Hoffman Gallery. Each watercolor diptych in this new series individually renders violet, blue, green, yellow, orange, and red as they appear on objects in his Brooklyn studio. On one side of each diptych, Finch has labeled the swatches of varying hues of a single color according to the object that bears them: "candle," "brick sample (Baltimore)," and "bull-fighting poster" to name a few. This study is paired with that of the identical collection of objects observed as the colors shift to grayscale with the dimming daylight. Slowing down the viewer's process of seeing, Finch guides us through the nuances of the fading light and the stages of visual perception. Accompanying the watercolor diptychs is a new light box piece, Color Test 600, comprised of various multicolored squares layered together to create an abstract study of darkness.
The ephemeral light of dusk is a seductive territory for Finch and such fleeting scenarios fuel his artistic process. Artworks such as the light installations West (Sunset in My Motel Room, Monument Valley, January 26, 2007, 5:36 – 6:06 PM) and Dusk (Hudson River Valley, October 30, 2005) have transported the light quality of a specific place during that transitory magic hour to the setting of art galleries and museums worldwide. Once again, for Study for Disappearance, Finch has succeeded in blending scientific method with a poetic sensibility to both record the light and color of the physical world and simultaneously explore the intangible and ethereal essence of a place. This time, Finch generously offers an intimate look at the enchanted and often confidential space of the artist's studio.
Audio clip: Adobe Flash Player (version 9 or above) is required to play this audio clip. Download the latest version here. You also need to have JavaScript enabled in your browser.

download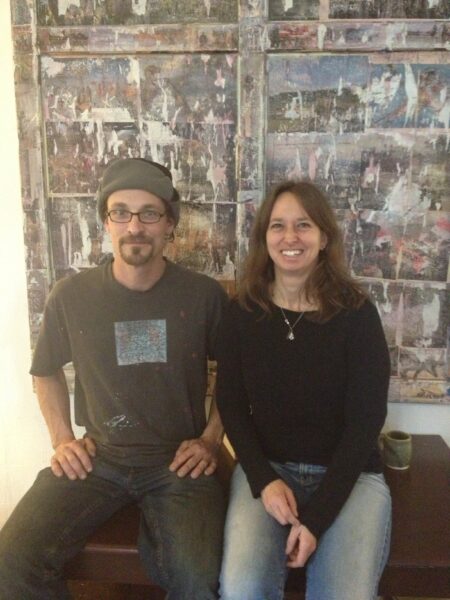 This week: after some needless reference to THC containing plants (look up 420 if confused) we get down to business. First we check in with Edition the new fair coming to town.

This week Amanda Browder travels to Detroit MI to interview Christina Roos and Thomas Bell about their newly formed residency Spread Art. We talk about the art scene in Detroit, their residency and what it was like moving from New York to Detroit.
About
Spread Art is an artist run creative Incubator designed to foster new works and collaborations by artists from around the world.www.spreadart.org
Mission
Spread Art is an artist-run creative incubator designed to foster new works through collaborations with artists, curators, and organizations from around the world. Spread Art supports emerging artists through group and solo exhibitions, music events, and performance showcases, and also facilitates opportunities for youth and adults to explore their creativity and increase self-awareness through art. Spread Art supports the creation and evolution of art festivals and cultural collaborations locally, nationally, and internationally.