Audio clip: Adobe Flash Player (version 9 or above) is required to play this audio clip. Download the latest version here. You also need to have JavaScript enabled in your browser.
This week: Wanna know what Coagula firestarter Mat Gleason and formalist Max Estenger thought about the Whitney? They're happy to tell you. At least one painter Richard used to work with is likely to drop Mat from his Christmas card list. Mat doesn't mind.
Things go far off the rails, drinks are spilled, accusations are made, someone's mom's toilet paper consumption is discussed, punk rock is sung badly and, I shit you not,  we meet Marcel Duchamp's illegitimate son on mic during the interview and he looks EXACTLY like dad. Even Mat with his lifetime of navigating LA culture and subculture admits "this is some serious weirdness". Without question the most out-of-control interview we've ever done, and the most painstaking edit in 450 shows, it is a classic. You think this is unfocused and wacky, it started life clocking in over 2 hours. Bootlegs for sale in the lobby at the merch table.
Read Mat Gleason's review of the Whitney: here
See Max Estenger's show: www.johnmolloygallery.com mat gleason
Related articles across the web
Audio clip: Adobe Flash Player (version 9 or above) is required to play this audio clip. Download the latest version here. You also need to have JavaScript enabled in your browser.

download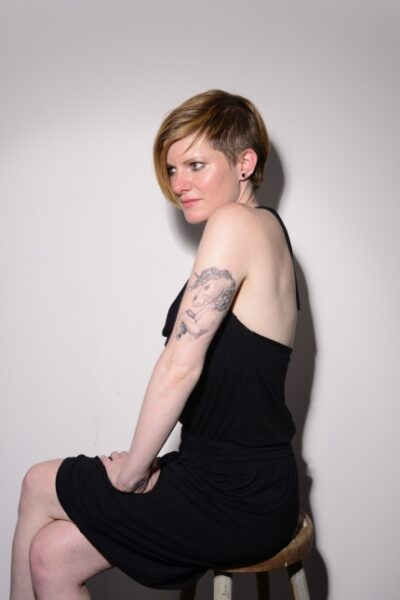 This week: Katy Hamer, who in addition to her superior intellect and charm ALSO has stamina. So she demonstrates that stamina in our bed… and by bed we mean our bed booth at VOLTA in NYC this past weekend during which she tells us all about the art fairs.
What did you think we meant? What the hell is wrong with you, we don't roll like that. Well, okay there was that time at a certain campingy art residency but I was drunk and I didn't know it was a sheep. But Katy should have her good name sullied by associationw with us! She is a talented writer and critic, how dare you.
Read her wildly impressive blog:
http://eyes-towards-the-dove.com
Update:
B@S would like to acknowledge that Mr. Holland's discussion announcing the death of Christine 'Moose' McGlade was in error. Moose is alive and well. Mikey didn't die from pop rocks and soda, Paul is not dead but he is embarrassing himself by trying to get the credits changed, Richard Gere does not "gerbil" although he did make a movie completely abhorrent to his Buddhist beliefs romanticizing a prostitute's life into the Cinderella story which is super creepy despite the fact we all saw the movie and were charmed by "Guido the killer pimp", Jamie Lee Curtis nor Lady Gaga are hermaphrodites, and the US really did land on the moon. Are we okay now?
Audio clip: Adobe Flash Player (version 9 or above) is required to play this audio clip. Download the latest version here. You also need to have JavaScript enabled in your browser.

download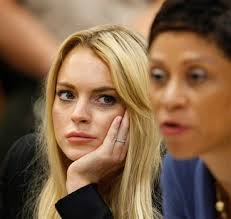 This week live from the CAA conference 2014,  we welcome Adrienne Klein, Deborah Robinson, Paul Thomas, Paul Catanese, and Claire Pentecost to discuss what the heck the space of "interdisciplinary art" means, why it maters to all art made today, and how do we teach it?
Audio clip: Adobe Flash Player (version 9 or above) is required to play this audio clip. Download the latest version here. You also need to have JavaScript enabled in your browser.

download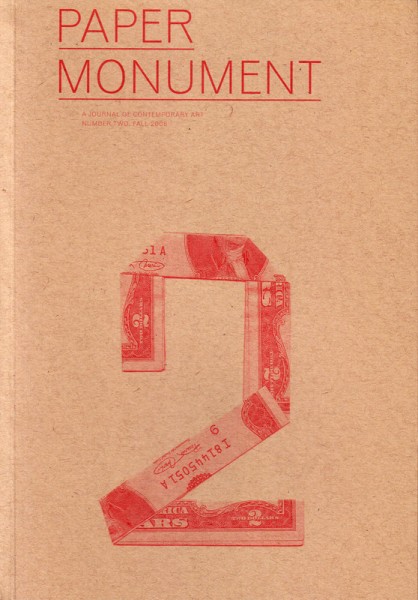 This week: CAA continues with our interview with Dushko Petrovich and Roger White, founders of Paper Monument on the wild and wooly world of foundations! Paper Monument is a print journal of contemporary art published by n+1 and designed by Project Projects.
Paper Monument relies on the support of our readers. We also receive financial support from the New York State Council on the Arts.
Audio clip: Adobe Flash Player (version 9 or above) is required to play this audio clip. Download the latest version here. You also need to have JavaScript enabled in your browser.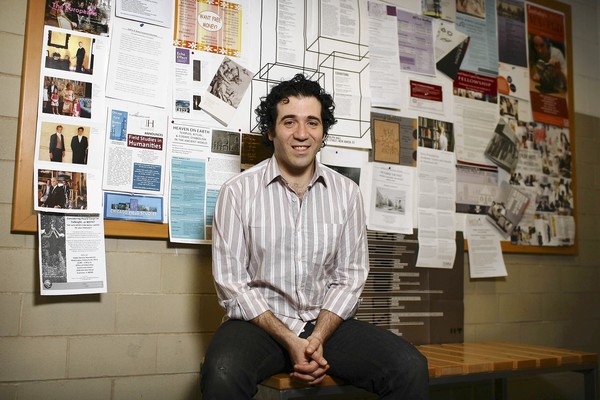 This week: Duncan and Richard at CAA 2014! We talk to Michael Rakowitz in the first of what will eventually be a multiple interview series, this time we discuss his work The Breakup, currently on view at Rhona Hoffman Gallery. Next Richard's new hero Jenna Frye on Makerness, BAS pal, artist, curator Jesse Malmed on WACH, and art book genius Matthew Smith of http://arenotbooks.com/.
This show is an epic. E P I C. So we put our hands up like the CAA can't hold us.
Who on Earth eats spearmint gummy. Yuck.