Audio clip: Adobe Flash Player (version 9 or above) is required to play this audio clip. Download the latest version here. You also need to have JavaScript enabled in your browser.

download



This week: Giant of consciousness, living legend of mischief, artist, and all around great guy Vince Dermody, co-founder of Law Office.
April 23rd, 7:00pm, Apple Store on Michigan Avenue in Chicago. Come check us out!!
Audio clip: Adobe Flash Player (version 9 or above) is required to play this audio clip. Download the latest version here. You also need to have JavaScript enabled in your browser.

download
This week: Live from Volta 2014 Duncan, Amanda, and Richard talk to:
Saul Ostrow Founder and President
David Goodman Secretary and Director of Projects and Programs
Susan Bowman Treasurer and Director of Design and Communication
of Critical Practices!



MISSION
CPI, founded in 2010 and incorporated in 2012, was established to support the emergence and development of new practices within the field of cultural production. We believe that the producers of critical culture are a community whose needs for peer discourse and engagement are underserved by current institutional conventions. Operating outside of normative institutional and marketplace models, CPI uses the common objectives, goals, and concerns of a diverse community of producers as its point of departure for programming. Our intent is to create a dynamic network and platform for the diverse points of view necessary to shape and sustain critical, theoretical, and artistic practices.
HISTORY
CPI has an auspice genealogy.  Former artist (now Critic and Curator) Saul Ostrow has occupied the loft space at 162 West 21 Street since 1974. When he first moved to Chelsea, he shared this space with Rick Witter who worked for the gallery OK Harris, and the photographer Larry Topper.  In the 1970s during the winter months Sunday Salons were held at which participants would show films give slide presentations or talk on topics of interest, as well as drink tea and coffee, and  mingle.  Annually two Parties where held: one in the Fall, celebrating the beginning of the art season the other in late June marking its end. By the end of the 70s Topper, and Witter had moved out and the "Loft." For a year or so, the artists Diane Mayo, Rex Lau, and John Wallace occupied it.  In 1979, Saul Ostrow moved back into the Loft and through the 80s had  a succession of roommates that included Jack Tilton, Donald Lipski, Muna Tseng, Eric Bass, Tseng Kwong Chi, and David Clarkson.  Between 2003 – 05 it served as the studio of the painter Shirley Kaneda.  In 2006, Ostrow moved back into the Loft. In 2011, a exhibition of works from the 1968-70 by the painter Don Dudley, was mounted for his 80th birthday party. With this event the 21ST.PROJECTS program was founded as a by-appointment-only project space.
Audio clip: Adobe Flash Player (version 9 or above) is required to play this audio clip. Download the latest version here. You also need to have JavaScript enabled in your browser.

download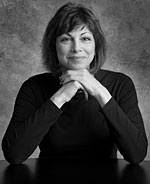 This week: Richard talks to Susan Blackman president of Art Advisory Ltd. about what it takes to be an art advisor, what they do and how they could sell your work!
http://www.artadvisoryltd.com/index.html
Audio clip: Adobe Flash Player (version 9 or above) is required to play this audio clip. Download the latest version here. You also need to have JavaScript enabled in your browser.

download



This week: Neysa Page-Lieberman and Amy Mooney tell us about Risk! Dana B. of What's the T with Dana B kicks off her series from the Material Art Fair 2014 live from Mexico City!
Audio clip: Adobe Flash Player (version 9 or above) is required to play this audio clip. Download the latest version here. You also need to have JavaScript enabled in your browser.

download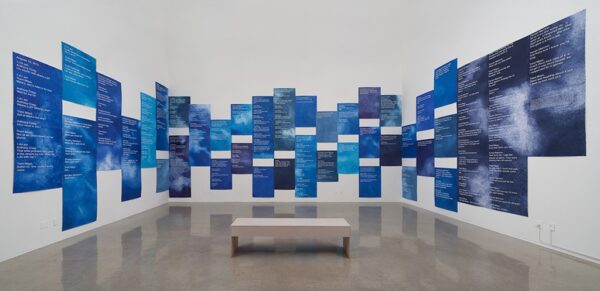 This week: This week, our resident feminist commentator Patricia Maloney sits down with one of her heroes, the Los Angeles–based artist Andrea Bowers to talk about her solo exhibition, Andrea Bowers: #sweetjane, on view through April 13, 2014 at the Pitzer College Art Galleries and Pomona College Museum of Art in Southern California. #sweetjane explores the Steubenville, Ohio, rape case and the social media–driven activism that brought the young men responsible to trial in two distinct ways. At Pitzer is a 70-foot long drawing of the text messages sent between the teenagers in the 48 hours following the assault on the young woman who is known in the media and throughout the trial as Jane Doe. At Pomona is a video installation comprised of appropriated media footage and billboard-size photographs of disguised Anonymous protestors at the trial. Taken together, the installations create an incredibly damning document, not only of the events and of the young men, who were depicted sympathetically by the media, but also of the significant tolerance in this country around sexual assault. Bowers' activities in creating this work reflect the fluidity between art and activism that is a hallmark of her practice, as well as her belief that art can bear witness to the individual gestures and commitments that collectively enact significant social change.
An abridged text version of this conversation will be published by our friends at Art Practical on March 27, 2014.
Andrea Bowers received her MFA at the California Institute of the Arts in 1992. Solo exhibitions include: Secession, Vienna, Austria; REDCAT, Los Angeles, CA; and the Santa Monica Museum of Art, Santa Monica, CA. Her work has been included in exhibitions at the Whitney Museum of American Art, New York, NY; Bard College, Annandale-on-Hudson, NY; Sammlung Goetz, Seedamm Kulturzentrum, Switzerland; Kunsthalle Basel, Switzerland; Museum of Contemporary Art, Los Angeles, CA; New Museum of Contemporary Art, New York, NY; Frankfurter Kunstverein, Frankfurt, Germany; Stedelijk Museum voor Actuele Kunst; Armand Hammer Museum, Los Angeles, CA; Kunstmuseum Bonn, Bonn, Germany; Walker Art Center, Minneapolis, MN; Museum of Contemporary Art, Chicago, IL.
http://www.pomona.edu/museum/exhibitions/2014/ps48-andrea-bowers/index.aspx