Audio clip: Adobe Flash Player (version 9 or above) is required to play this audio clip. Download the latest version here. You also need to have JavaScript enabled in your browser.

download



This week: Painter, filmmaker and producer Martin Jon Garcia get lightly abused by Dana and Richard and we talk about his show Our Cultural Center which can be viewed at www.ourculturalcenter.com (just saw MJG has had some health challenges of late and a heart felt BAS get well soon goes out to him!). Next Amanda Browder records the last interview with artist, Dali muse and Warhol Superstart Ultra Violet who left the mortal coil June 14th of 2014.
Nearly to the end of our 9th season, into the 10th. What interesting things await us for the 10th year of BAS?
Audio clip: Adobe Flash Player (version 9 or above) is required to play this audio clip. Download the latest version here. You also need to have JavaScript enabled in your browser.

download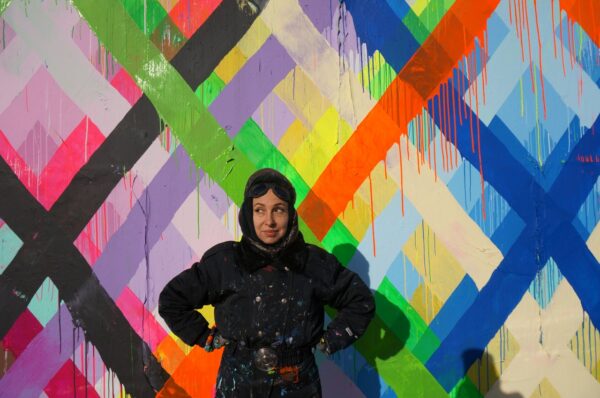 This week: From Volta 2014 we talk to painter and muralist Maya Hayuk.
Duncan's announcements:
http://www.walkerart.org/calendar/2014/byor-bring-your-own-radio-and-tailgate
http://poorfarmexperiment.org/
Audio clip: Adobe Flash Player (version 9 or above) is required to play this audio clip. Download the latest version here. You also need to have JavaScript enabled in your browser.

download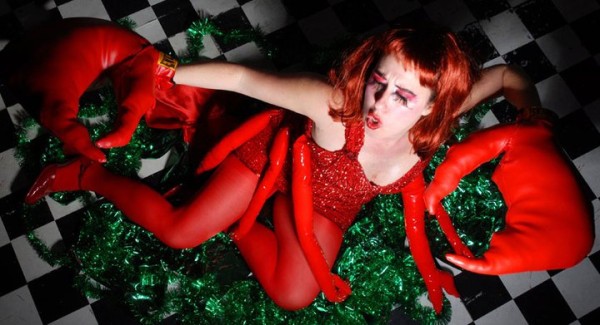 This week: We might as well hang it up after this one, I mean where do we go from here?
Rebecca Goyette:
Rebecca Goyette studied undergraduate at RISD and received her MFA from SVA in New York. She has shown widely at venues in NYC and elsewhere, including solos at Airplane Gallery, NYC, (Lobsta Porn Theater), Jersey City Museum, Jersey City, NJ, (4-Eva.), the NY Studio Gallery, NYC, (Delicious.) and Galerie X, Istanbul, Turkey (Union/Bulusma.). She has completed residencies at the DNA Summer Residency, Provincetown, MA, the Offshore Project sponsored by Omada Filopappou, in Karamyli, Greece, and Byrdcliffe in Woodstock, NY. Goyette lives and works in Brooklyn, NY.
Lou Reads:
Lou Reads. What is it? Well, basically its a reason for me to practice reading. Why? Because I have a dream of doing voice overs for a living. I realize that in the future, like everything else, a computer will do that job. But for now I'll continue to entertain myself and hopefully you by reading the madness of the world wide web.
You're probably saying, "Why read from the internet, Lou? Why not read something that makes sense? You should read a book or like a play."
Seriously, you should shut up. I find the internet to be an amazing and almost bottomless pit of inspiration. In particular I find the Something Awful forums to be super awesome. Why? Because it features a huge user base of somewhat like minded jerks who are extremely active. The community just keeps churning out the goodness on a semi-daily basis. Goodness in the form of overly personal stories of woe or achievement, hilarious collections of images and so much more.
So, I plan to read mainly from the Something Awful forums for the most part. If anyone knows of a more active and equally verbose site I would love to check it out. My problem has been that most other forums I've been to have way to high a noise to signal ratio. For every earnest and interesting post there are 10 shit replies, flames and trolls.
I will read other things. Don't you worry! And if you want to suggest something then drop me a line.
Thanks for listening!
Your friend for as long as you listen to my podcast,
King Lou FernandezIt's a whole new world.
Audio clip: Adobe Flash Player (version 9 or above) is required to play this audio clip. Download the latest version here. You also need to have JavaScript enabled in your browser.

download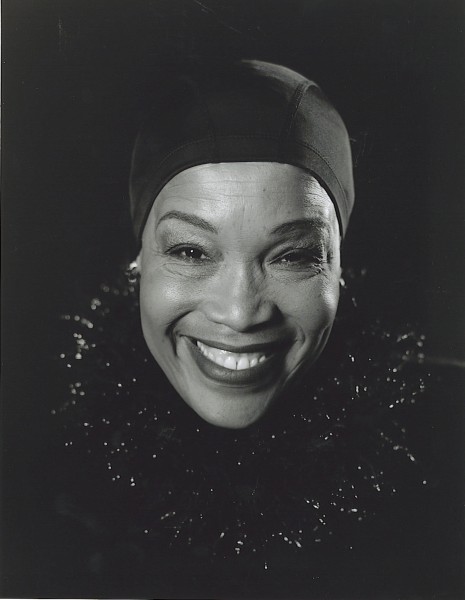 This week: Patricia realized who she wanted to be when she grows up when she sat down with the majestic Rhodessa Jones. They talk about the creation of The Medea Project: Theater for Incarcerated Women, and we learn that the California Arts Council once funded aerobics classes for female inmates. The Medea Project seeks to use the transformative potential of art to stem the recidivism rate for women prisoners. It is dedicated to the power that storytelling—of speaking in the first person—possesses to replace shame with resilience and to bring compassion into extreme circumstances. No allusions to OITNB are made, but Vee wouldn't stand a chance against Rhodessa.
Performer, teacher, director, Rhodessa Jones is Co-Artistic Director of San Francisco's performance company Cultural Odyssey. Jones directsThe Medea Project: Theater for Incarcerated Women, an award-winning performance workshop committed to incarcerated women's personal and social transformation, now in it's 25th year. As recipient of the U.S. Artist Fellowship, Jones expanded her work in jails and educational institutions internationally. She conducts Medea Projects in South African prisons, working with incarcerated women and training local artists and correctional personnel to embed the Medea process inside these institutions. In 2012, she was named Arts Envoy by the U.S. Embassy in South Africa. Recent U.S. residencies include Brown University and Scripps College Humanities Institute. She also was the Spring 2014 Interdisciplinary Artist in Residence at the University of Wisconsin. Mayor Ed Lee and the San Francisco Art Commission presented the 2013 Mayor's Art Award to Jones, for her "lifetime of artistic achievement and enduring commitment to the role of the arts in civic life." In addition, she is the recipient of an Honorary Doctorate from the California College of the Arts, SF Bay Guardian's Lifetime Achievement Award, SF Foundation's Community Leadership Award, Non-Profit Arts Excellence Award by the SF Business Arts Council, and an Otto Rene Castillo Award for Political Theater.
Audio clip: Adobe Flash Player (version 9 or above) is required to play this audio clip. Download the latest version here. You also need to have JavaScript enabled in your browser.

download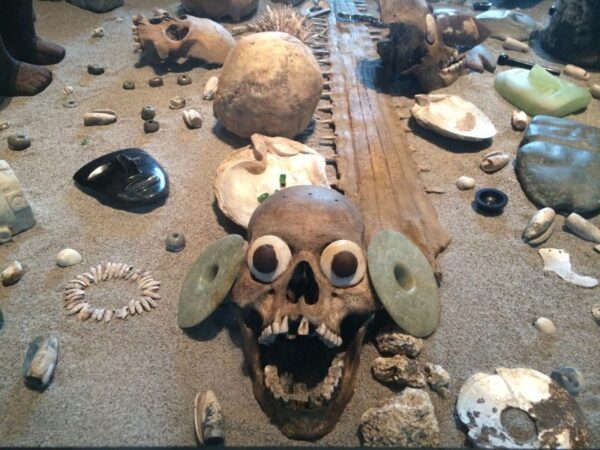 This week: Dana B makes a run for the border. Dana B from What's the T? interviews jet-setting artists Leonor Antunes at ZONA MACO and Carson Fisk Vittori at Material Art Fair.
In her final dispatch from Mexico City, Dana B. interviews Joel Dean and Jason Benson of Oakland's important projects on IP's booth at Material Art Fair, their duo show at Lodos Contemporáneo, fashion earring trends, blue masa tortillas and how we suggested she become a drug mule in order to pay her expenses on the trip versus sending in her receipts to the home office.