Audio clip: Adobe Flash Player (version 9 or above) is required to play this audio clip. Download the latest version here. You also need to have JavaScript enabled in your browser.

download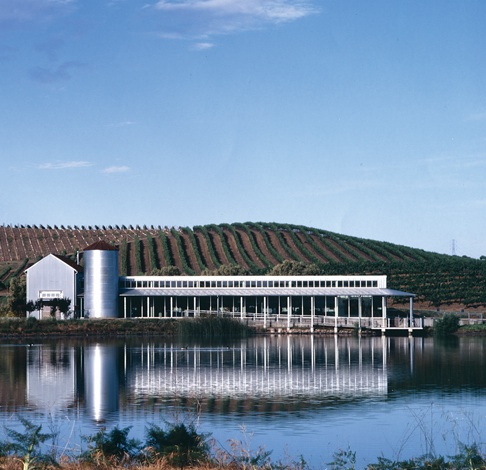 This week: Brian and Patricia head up to wine country to imbibe—if you will—one of the most unique public collections of art in California. Sited on over 200 extraordinary acres of vineyard, gardens, and natural landscape in the Carneros region of the Napa Valley, di Rosa originated as the shared vision of Rene and Veronica di Rosa, prolific collectors whose personal passion for art and adventuresome spirits fueled their support of art and artists. Their home and the famed vineyards around Winery Lake became the focal point not only for their life and a noted gathering place for artists, but the development of the art collection that is now housed in three buildings, both contemporary and historic, as well as on the surrounding landscape.
Considered the most significant holding of Bay Area art in the world, di Rosa houses approximately 2,000 works of art by more than 800 artists. Our friends at Art Practical are the lucky recipients of a year-long writing residency at di Rosa, and Patricia shares some of the insights she's gleaned in her weekly forays. In this episode's conversation, she and Brian meander through the residence and main gallery with Amy Owen, Curator, and Meagan Doud, Curatorial Assistant, reflecting on the collection, its history, and the bucolic landscape surrounding them. The serenity of the setting was only disrupted by the potential for lingering aftershocks following the 6.1 earthquake that hit the area early Sunday morning, August 24. di Rosa was the closest cultural center to the epicenter in downtown Napa, and while the buildings were unscathed, about 10% of the work on view (3% of the collection) sustained some damage. Generous efforts are underway to support the repair and restoration of the collection; you can learn more here about how you can help out!
Audio clip: Adobe Flash Player (version 9 or above) is required to play this audio clip. Download the latest version here. You also need to have JavaScript enabled in your browser.

download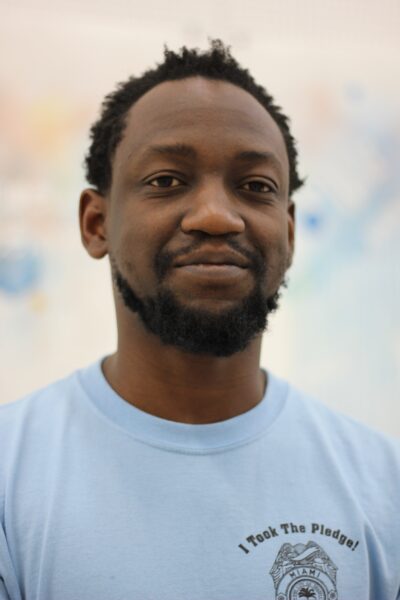 This week: Adler Guerrier recorded in Miami at Pulse.
Also, only 50 shows left people! We are auctioning off slots to the highest bidders. The MCA will be hosting our party for Episoder 520, admittedly we haven't actually asked them yet.
Adler Guerrier creates visual dialogue between a wunderkammer of materials and techniques. Guerrier improvises between form and function to nimbly subvert space and time in constructions of race, ethnicity, class, and culture. He calls upon the democratizing nature of collage and the authority of formal composition to designate to art history an axis of contemporary identity critique. Often chronicling the hybridity and juxtaposition in his immediate environs, Guerrier practices a contemporary flaneurie in an impending age of post-demography.
Adler Guerrier was born in Port-au-Prince, Haiti and lives and works in Miami, FL. Subsequent to studies at the New World School of the Arts in Miami, Florida, Guerrier has exhibited at the Miami Art Museum, and The Whitney Biennial 2008. His works can be found in public collections including the Museum of Contemporary Art, North Miami, and the Studio Museum in Harlem, NY. His work has appeared in Art in America and The New York Times, among others.
Audio clip: Adobe Flash Player (version 9 or above) is required to play this audio clip. Download the latest version here. You also need to have JavaScript enabled in your browser.

download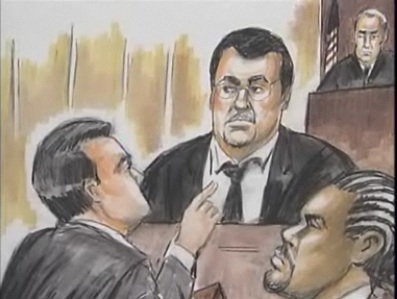 This week: We talk to Sound Opinions host, author, rock critic, and darn nice guy Jim DeRogatis. Metallica is ridiculed. Pitchfork too.
Audio clip: Adobe Flash Player (version 9 or above) is required to play this audio clip. Download the latest version here. You also need to have JavaScript enabled in your browser.

download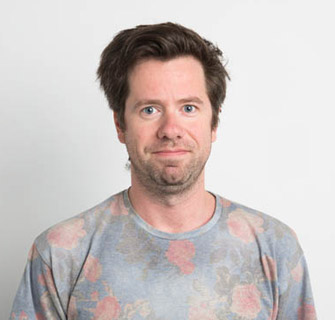 This week: We start off over lunch with Chris Sperandio. Next Chris joins Duncan to interview Eric Fleischauer.
Audio clip: Adobe Flash Player (version 9 or above) is required to play this audio clip. Download the latest version here. You also need to have JavaScript enabled in your browser.

download



This week: We talk to artists Lauren Silberman and Kristen Schiele! Duncan chews loudly on mic! Amanda tells Duncan he looks like a naked mole rat with a sweater! Richard is not fun at parties! All this and more!
One of my favorite shows in a good long while, classic BAS.
Lauren Silberman lives and works in New York City.  She received her MFA from the International Center of Photography-Bard Program in Advanced Photographic Studies and her BA in Art History from Barnard College. She is currently a faculty member at the International Center of Photography.  Lauren recently completed a residency with Camera Club of New York in 2012 and was an artist-in-residence in the Lower Manhattan Cultural Council's Workspace program during the 2008-2009 year and was a Visiting Scholar at NYU's Steinhardt School of Culture, Education, and Human Development. She has performed at Location One, Deitch Projects and 3rd Ward, as well as the several underground events and venues that have provided inspiration for her work. She has been featured in PDN's photo annual as emerging talent and exhibited in New York and abroad.  Some of Lauren's clients include The New Yorker, Fortune Magazine, Brooklyn Industries and her work has been featured in the New York Times Magazine.
For inquiries regarding commissions or to purchase work, please email Lauren @ laurendarling dot com.
Lauren's TUMBLR
Follow her on Instagram @misslaurendarling.
——————————————-
Kristen Schiele creates work in painting and sculpture. The works are inspired by stage sets, cinema, folklore, allegory, kitsch, and story telling that is theatrical and playful.
Currently, the work involves paintings of secret hide outs and bold, brightly patterned shadow boxes. Games, books, posters and graffiti cover the walls of Midwestern abandoned or new build-out subdivision-style constructions; the idyllic location of a kid's summertime.
"OOOT MMMMM" collaborative silkscreen artist book with poet Abraham Smith, printed by Kayrock Screenprinting is available online:
http://www.kayrock.org/books/index.html
Upcoming:
September 7, "Spirit Girls" Lu Magnus Gallery, NYC
September 26, "Escape from New York" with Gallery Poulsen, Copenhagen, Denmark