by Pamela Fraser
There are so many separate issues involved in the still-unfolding story of public reaction to Kelley Walker's exhibition Direct Drive at the Contemporary Art Museum St. Louis, one barely knows where to start. At issue is not only the specific art works that have proven offensive to many people, but their celebration in a system in which value is created by a small group of people—gallerists, critics, collectors, and curators—without any indication of work's worth within public culture. After all, Walker's artwork has been widely circulated in the most elite sector of the international art world for years, and one of the works in the center of the controversy, Black Star Press, went to auction in 2010 estimated at £500,000-700,000. Yet like most contemporary art, the work is largely unknown outside of the art world. The institution then, in both general and specific senses, is to be blamed for a situation in which a museum has decided that their self-determined expertise trumps consideration of the public sector. The faults of the specific museum—its lack of transparency in handling concerns, an overall bungled response to protest—are part and parcel of larger issues that keep contemporary art from even coming close to being the liberatory tool it pretends, or (more generously) strives to be.
This story should serve to make a lie of the art world apparent, that many contemporary practices appear to be culturally savvy because they co-opt the language of critical engagement, but do not really foster wide and meaningful cultural engagement. Ideas of participation and democracy are rhetorically popular, but often not at all evident. In the case of Walker's work, the museum and others have basically asserted that protesters are wrong to interpret the work as a demeaning representation of African-Americans because a cultural critique they believe the work enacts is not being understood or appreciated. But even if there is cultural critique in evidence, it is one that many see as glossing over or denying subjectivity to the subjects portrayed. The museum's action's in the wake of protest has made it clear that this is something they either do not understand or appreciate.
Let's start with a basic overview. A successful white artist makes work that appropriates a variety of media images of African-Americans. These include a painful picture of a 1960s civil rights protestor being attacked by a police dog. (Similar imagery was utilized in Warhol's 1964 incorrectly titled "Race Riot" series. Warhol's images were appropriated without permission from Life photographer Charles Moore's shots of a peaceful protest that was broken up violently by police. The term 'race riot' is a troubling and unsympathetic phrase. Moore sued Warhol and the issue was settled out of court). It should be said that images of police violence toward African-Americans are especially fraught in the wake of countless recent videos that have captured the unnecessary deaths of unarmed citizens at the hands of police who see them as "criminal" simply because of their race, and this includes the 2014 killing of Michael Brown in nearby Ferguson. In Kelley Walker's works utilizing the image of protester being attacked, repetitions of the image are oriented various ways and interspersed with photographic imagery of smeared chocolate. The exhibition also includes the work Schema, a large scale appropriation of a King magazine cover in which rapper Trina is pictured in conventional magazine cover fashion, staring directly out at the viewer. Her image is covered with scanned streaks of squirted toothpaste. It's hard not to equate the chocolate and toothpaste to bodily fluids, but they lose their messy, viscous nature through Walker's manipulations, by scanning and repetition. The press release on the museum website tells us that Walker's repurposing of these images 'subverts signifiers,' and is done "in order to destabilize issues of identity, race, class, sexuality, and politics," a sentence I have read over and over, and am still not sure what it means. Since it mentions things that already have destabilized status, it doesn't make sense to destabilize them. I imagine then, that it is meant is that he seeks to demonstrate actual destabilization through pictorial destabilization. Whether this is a valuable artistic strategy has been put to a test by many viewers' interpretation of the work itself as offensive, painful, and careless, and therefore in fact "destabilizing".
For those paying attention, it has seemed that Walker's work is part of a long-running dialogue concerned with the emptying of meaning in mass-circulating imagery. This thesis—that imagery becomes completely meaningless through repetition—has certainly been disproven in this case, demonstrating what Fred Moton asserts in his book In the Break: the Aesthetics of the Black Radical Tradition, that "(t)he history of Blackness is testament to the fact objects can and do resist". Citizens in St. Louis have found these images—mass-circulated or not—can and do have meanings. This necessitates continued thinking about the value of, and ethics of appropriation. In its early days, artists like Sherrie Levine and Richard Prince created work using appropriation to challenge the artistic canon and/or consumer culture. Earlier, Andy Warhol's appropriated newspaper images captured the emotional numbness that the mass-circulation of images can cause. But a couple of years ago, Richard Prince's use of photojournalist Patrick Cariou's work became a well-publicized legal case that raised questions about the value of appropriation as a tool of critique when appropriated imagery does not represent power. After all, it means something different to appropriate corporate imagery than it does to appropriate an individual photographer's work. In the Prince/Cariou case, Prince became a popular cause, with many prominent critics championing his side and arguing that the case represented the absolute freedom artists must have in choosing imagery. Many didn't appreciate Cariou's position of wanting credit or compensation, or appreciate any challenges to a definition of artistic freedom based on power imbalance (see the essay "The Freedom to Oppress" by Eunsong Kim and Maya Mackrandilal for an excellent discussion of the symbiotic relation between art, power, and oppression that this kind of artistic freedom is dependent on).[1] Perhaps the CAM Walker exhibition will better expose limits to artistic freedom, when it encroaches on a collective desire for dignity that anyone concerned with civil rights, justice and equality should be able to at least understand.
This particular institution has made several mistakes and continues to lose opportunities to right its own wrongs. They were slow and opaque with responses to public upset at a panel discussion, and to their own staff members' letter of protest. The solution to build a wall around the show instead of taking it down demonstrates their lack of understanding of the nature of the situation, and their introduction of new spurious wall texts that profess the work addresses race and gender inequities. Public reaction erupted at a September 17 lecture, at which many audience members became upset by Walker and the show's curator Jeffrey Uslip's failure to adequately explain the intention of the work. This was surprising considering such concerns about the work have been raised before. In a 2010 issue of Parkett, artist Glenn Ligon examined Walker's use of African-American imagery and while acknowledging the complexity of the politics of representation, proposed that Walker's interest in African-Americans demonstrates African-Americans vital role in American culture, and suggested that Walker's works embodies the "American Dilemma" that is our current racially unequal society.[2]
But at the public discussion, Uslip apparently ended the public discussion abruptly (for which he later apologized), and for many, left the impression that Walker's use of images of Black people was careless at best. The public continued to express the pain of having to see these images, and some expressed the sadness and confusion of having to try to explain the work to their children. On September 18th, three CAM staff members wrote an official letter of complaint about the racial insensitivity of the show, and artist Damon Davis organized an exhibition boycott shortly thereafter. Within a few days, the artist, museum and artist's gallery issued statements addressing the controversy, and the artist issued an apology for the pain the images caused. Paula Cooper Gallery's statement deflected criticism with the trope 'artists ask questions, they don't answer them,' and asserted that the use of already-circulating images abdicated Walker of responsibility. The statement told readers that it was "the artist's and the gallery's wish that Direct Drive may provide the impetus for a renewed and much needed dialogue about race and representation, in St. Louis and elsewhere", which seemed not to recognize that the very reason we are talking about this important issue, is because people have found the artwork in question to be troubling. Lastly, the gallery statement asserted that it would be would be "censorship" to remove the work. While it is true that defining censorship is not always clear-cut, it usually occurs in relation to the maintenance of power, not in cases where an offense perpetuates a history of maligned representation and reality.
A few days later, CAM Director Lisa Melandri issued a statement expressing sorrow for the museum's appearance of racial insensitivity, and apologized for the unclear articulation of the value of the show. Addressing a call to remove the work, she announced that instead of cancelling the show, it would continue enclosed by a wall so that people could make a choice about seeing it or not. This decision and her characterization of it seemed to demonstrate that the museum did not fully understand the nature of the criticism. "CAM has a history of showing controversial artists," she wrote, "we have shown works that have challenged common sensibilities and presented work that has critiqued, in a difficult way, misogyny, patriarchy, homophobia, and the military industrial complex, among other issues…Despite the debates and discomfort these exhibitions generated, we never removed them." Similar to the Cooper statement, Melandri's statement implies that she doesn't know that it is entirely different to offend members of a historically disenfranchised group than to challenge the status quo. Institutional critique doesn't challenge the powerless or the underrepresented, historically it has done just the opposite, challenging exploitation, injustice, and oppression.
In order to quell criticism, new wall texts were employed that describe the work with a silly literalism that seems to belie everything that has ever been said about the work before. In the text now describing Schema, Trina is said to be empowered because the piece is so large and because she is gazing at the viewer. The toothpaste squirted over her body is said to represent the artist's desire to be seen in an artistic lineage with Jackson Pollock, and "to critique how mass media tends to diminish trauma, sanitize disaster and struggle, and 'whitewash' events or people that are not given appropriate attention, sensitivity, power, or empathy".  In the new didactics—Walker's references become cringe-worthy metaphors—and he is a champion of the disenfranchised.
In a 2005 essay entitled "How Andy Warhol Did Not Murder Painting but Masterminded the Killing of Content," Francesco Bonami discusses Warhol's apparent emotional detachment to actual suffering subjects pictured in his works, asking "whether we can still accept Warhol's genius without questioning his moral and political detachment from the dramatic events that were reshaping a society in which he, as an artist, was living and prospering".[3] While questioning the ethics of his use of tragedy, he suggests that Warhol was able to avoid a total ethical lapse by his specific aesthetic transformation of the images into "dreamlike visions rather than documents".[4] But Bonami ends the essay by stating that today's world would never accept such superficial and apolitical positions from our art or our artists. I suppose the Walker case will tell us if this is true of today's world, because (revised museum didactics notwithstanding) Warholian detachment is the main ingredient in Walker's work and the same ethical questions apply. In fact, the protesters in St. Louis are basically asking the same questions Bonami posed about Warhol, and the institutional response thus far has been to pit an unexamined notion of artistic freedom against the right to basic dignity. I'll take the dignity.
[1] Eunsong Kim and Maya Mackrandila, "The Freedom to Oppress". contemptorary.org, April 19. 2016. Last accessed October 16, 2016. http://contemptorary.org/the-freedom-to-oppress/
[2] Glenn Ligon, Kelley Walker's "Negro Problem". Parkett 87, 2010, pp. 79-81. Last accessed October 16, 2016. http://www.thomasdanegallery.com/usr/documents/press/download_url/30/glennligon-on-kelley-walker.pdf
[3] Francesco Bonami, "How Andy Warhol Did Not Murder Painting but Masterminded the Killing of Content". Originally appeared in the catalog for Andy Warhol /SuperNova: Stars, Deaths, and Disasters 1962-1964, Walker Art Center, 2005. Accesed online at walkerart.org. Last accessed October 16, 2016. http://www.walkerart.org/magazine/2012/francesco-bonami-andy-warhol-killed-content
[4] ibid.
Pamela Fraser is an artist and Assistant Professor at The University of Vermont. She is a co-editor and author of the forthcoming books: Beyond Critique: Contemporary Art in Practice, Theory and Instruction (co-edited with Roger Rothman), which will be released by Bloomsbury Press in April 2017, and How Color Works: Color Theory for the 21st Century (Oxford University Press).
A graphic, editorial overview of art, artists, and visual art events, found in and around Chicago over the course of the preceding months. All artwork copyright original artists; all photography copyright Paul Germanos.
CourtneyBlades


Above: CourtneyBlades' partners, Mickey Pomfrey, left, and Blake Cameron Harris, right, in the gallery for the opening reception of "Definitely Living, Likely Cognitive," on August 9, 2013.

Above: "Medium Cool" art book fair organizer Ria Roberts, right, with Matthew Richardson, left, in CourtneyBlades.
Mickey Pomfrey is one of a relatively small number of people I encounter on a regular basis at gallery openings in Chicago. In spite of that fact, I'd never before brought a camera to the space (CourtneyBlades) which he runs with Blake Cameron Harris. And it was only because I happened to take photographs there on August 9, 2013, that Ria Roberts noticed me, and reminded me to attend Medium Cool: a new art book fair with which she's involved.
Bea Fremderman, Brian Khek, and Micah Schippa
"Definitely Living, Likely Cognitive"
August 9 – September 1, 2013
CourtneyBlades
1324 W. Grand Ave.
Chicago, IL 60642
http://courtneyblades.com/
Medium Cool


Above: Tom Burtonwood shares his 3-d printed book–which itself "prints" by means of being folded upon some plastic material.

Above: Yuri Stone for The Renaissance Society at the University of Chicago.

Above: Scott Speh of Western Exhibitions.

Above: Ed Panar & Melissa Catanese of Spaces Corners.

Above: Vincent Uribe feigns interest in my shenanigans while the ladies of LVL3 ignore me. In truth, everyone smiled for the first picture; this was the fifth picture.
Medium Cool
(art book fair)
12:00 — 8:00 PM
August 11, 2013
Prairie Production
1314 W. Randolph St.
Chicago, IL
http://medium-cool.net/
LVL3


Above: Chelsea Culp and Katy Cowan.

Above: Matt Nichols and Josue Pellot.
Whether called collaboration, the pairing of artists or galleries is now at least as common as food trucks outside, or bars within, our local venues.
"2 of a kind"
June 29 – July 21, 2013
LVL3
1542 N. Milwaukee Ave, 3rd Floor
Chicago, Illinois 60622
http://lvl3gallery.com/
The Mission


Above: Yhelena Hall's upper-gallery installation joining a helium-supported wooden craft with wall-mounted video.

Above: Joshua Albers' lower-gallery (Sub-Mission) projected video installation.
Yhelena Hall's da Vinci-like creation is built from fabric stretched over a frame, which method of construction reminds a Chicago resident of Linda Warren's artist Juan Angel Chavez. But, maybe, within Warren's stable the better comparison is to Conrad Freiburg–for as helium escapes its imperfect balloon, Hall's wooden machine has a self-destructive potential.
Joshua Albers and Yhelena Hall
PARALLELS / A Collaboration with ACRE Residency, Part 2
August 2 – 24, 2013
The Mission
1431 W. Chicago Avenue
Chicago, IL 60642
http://themissionprojects.com/
Linda Warren Projects


Above: The framing device "Undecagon Tripod," 2013, at the center of Freiburg's kinetic, wood installation.
Like Yhelena Hall at The Mission, Conrad Freiburg chose to present freestanding, three-dimensional objects made largely of wood, in the company of smaller, wall-mounted graphic works, which in this case are still images rather than video. Unlike Hall, around the perimeter of gallery interior Freiburg set a race, which in turn carries bearings or marbles as such activity is initiated by visitors. Four years ago, in June of 2009, Monica Herrera arranged a similar work at 65GRAND, there observed with an additional audio component: falling marbles "played" upon successive wooden elements with each drop in elevation.
Conrad Freiburg
"Before the Grave and Constant"
June 7 – August 10, 2013
Linda Warren Projects
327 N. Aberdeen (151)
Chicago, IL 60607
http://lindawarrenprojects.com/
Monica Herrera


Above: A visitor interacts with Monica Herrera's installation in 2009.
Eliza Fernand, Jodie Mack, Monica Herrera
"post-scarcity"
Curated by Thea Liberty Nichols
65GRAND
June 19 – July 25, 2009
1378 W. Grand Ave. (old location)
Chicago IL 60622-6450
Chicago Artists' Coalition


Above: Audience members interact with Jake Myers at his cardboard sports bar.

Above: Attendees model the available Mothergirl costumes.

Above, left-to-right: Jessica Harvey, Kera MacKenzie, and Jenny Buffington at the "pARTicipatory" opening on August 9, 2013.
When I hold a camera to my face and look through the viewfinder I'm blind to the room around me, so that it's especially surprising to be struck at that moment. I write here with authority as I've suffered the aforementioned indignity on multiple occasions. On August 9, 2013, for the second time at one of Myers' openings, someone threw something at me while I was taking a picture. If the games, and food, and liquor, all now frequently available at gallery openings, have served to draw in a certain sort of person then, maybe, they've done so only at the cost of another sort of person. After six years of work on this photographic project, my patience has been exhausted.
"pARTicipatory"
HATCH Projects Residents: Chaz Evans, Amber Ginsburg, Mothergirl, Jake Myers, Hoyun Son, and Latham Zearfoss
HATCH Curatorial Residents: Meredith Weber and Anna Trier, a/k/a the Happy Collaborationists
August 9 – August 29, 2013
Chicago Artists' Coalition
217 N. Carpenter St.
Chicago, IL 60607
http://chicagoartistscoalition.org/

Above: Acclaimed coronet player Josh Berman, foreground, nagged by my mother, background. It's better him than me.

Above: Nick Butcher, right, gave my mother, left, a Tecate, and she seemed concerned.
Sonnenzimmer print and design studio is Nadine Nakanishi and Nick Butcher. On July 14, 2013, Nick and Nadine held a sort-of art benefit / garage sale, during which Michael Bingaman (electronics), Josh Berman (cornet), Anton Hatwich (double bass), and Matt Schneider (guitar) played music. There, I bought a big Taschen contemporary art compendium for three dollars, and got a Design Bureau magazine for free. Everyone was cool! And John Corbett was there–because he's really good about attending these things. Even my mother was happy.
"On the patio at Sonnenzimmer"
10:00 AM – 6:00 PM
July 14, 2013
Sonnenzimmer
3605 N. Damen Ave., Rear
Chicago, IL 60618
http://www.sonnenzimmer.com/
Columbia College Chicago: Portfolio Center – Industry Events


Above: Nick Albertson

Above: Ryan Bringas

Above: Meg Noe

Above: Tim M. Johnson

Above: Rikki Levine
The scale of the event was overwhelming. The quality of almost all of the work was very high. I spent most of my time with those presenters who seemed to have a fine arts orientation. Rikki Levine, above, was something of an exception as she seemed (?) most interested in travel and documentary work. But, her book (portfolio) looked too good to ignore. Whether they knew it, not a few graduates produced material recalling John Opera or Jessica Labatte. And I should have been yet more forceful in my exhortation to go out and look at what's being made here and now.
Columbia College Chicago
Portfolio Center – Industry Events
"Photography Review"
May 16, 2013
Studio East
1006 S. Michigan Ave.
Chicago, IL 60605
Allan Sekula


Above: A visitor at the entry to "Polonia and Other Fables" seen engaged with one of Sekula's photographs during the opening reception in 2009.
Allan Sekula died on August 10, 2013 after a long struggle with cancer.
Allan Sekula
"Polonia and Other Fables"
September 20 – December 13, 2009
The Renaissance Society
5811 S. Ellis Avenue
Bergman Gallery, Cobb Hall 418
Chicago, Illinois 60637
http://renaissancesociety.org/site/
Chicago Art Department


Above: "Mr. Grief" by Meg Noe.
"&again&again"
Jeffery Austin, Marne Provost, Kimberly Kim, Meg T. Noe, Jonathan Pivovar, John Brookes Turner
Curated by Jonathan Pivovar
Supported by Columbia College Chicago's Photography Department
July 12 – 14, 2013
Chicago Art Department
1932 South Halsted #100
Chicago, IL 60608
http://www.chicagoartdepartment.org/
The timing of this exhibition is either fortuitous or tragic depending upon one's knowledge of the not dissimilar installation on Michigan Avenue, and sense of humor.
Amanda Ross-Ho
"THE CHARACTER AND SHAPE OF ILLUMINATED THINGS"
Organized by MCA Curator Julie Rodrigues Widholm.
July – November, 2013
MCA Chicago Plaza Project
The Museum of Contemporary Art of Chicago
220 E. Chicago Ave. (MVDR Drive)
Chicago IL 60611
http://www.mcachicago.org/
Frogman Gallery / Pop-Up Art Loop


Above: Dmitry Samarov (painting) at left, curator Gwendolyn Zabicki at center, and Noah Vaughn (photo print) at right, in "Never a lovely so real," opening night.
The Chicago Loop Alliance deserves credit for the good work it's done in offering such opportunities to people like Gwendolyn Zabicki.
"Never a lovely so real"
Clarissa Bonet, Dmitry Samarov and Noah Vaughn
Curated by Gwendolyn Zabicki
Pop-Up Art Loop from the Chicago Loop Alliance
Sponsored in part by Columbia College Chicago
July 11, 2013
Frogman Gallery
108 N. State St. (Block Thirty Seven, First Floor)
Chicago, IL 60603
http://gwendolynzabicki.com/home.html
Chicago Artists Coalition


Above: Jordan Martins in his projection, opening night.

Above, left-to-right: Nick Butcher (half of Sonnenzimmer), Jennifer Salim, E. Aaron Ross, and Aaron Delehanty standing in a projection by Theodore Darst at the Chicago Artists Coalition's "Natural Fallacy" opening.
"Natural Fallacy"
Noelle Allen, Theodore Darst, Brent Fogt, Jordan Martins, Nicholas Sagan, and Matthew Schlagbaum
Curated by MK Meador
July 12 – August 1, 2013
Chicago Artists Coalition
217 N. Carpenter St.
Chicago, IL 60607
http://jordanmartins.com/
threewalls


Above: MSHR a/k/a Brenna Murphy & Birch Cooper performing an electronic audio work in their installation.
Hear it on Vine: vine.co/v/hamYhHDJJ0d

Above, left-to-right: Abigail Satinsky, Lauren Basing, and Shannon Stratton, a/k/a threewalls, on the occasion of their last opening at 119 N. Peoria Street, Chicago.

Above: Edie Fake's installation, with spectators.

Above: Joe Jeffers, left, and Jeremy Tinder, right, attending the opening.
Thanks to Abigail, Lauren, and Shannon for playing along. I'm sorry that I didn't get a better shot of you three together. Good luck and best wishes…
"Binary Lore"
Edie Fake and MSHR a/k/a Brenna Murphy & Birch Cooper
June 28, 2013
threewalls
119 N. Peoria, #2C
Chicago, IL 60607
http://www.three-walls.org/
Gil Leora
"In Between Drinks"
June 28, 2013
Firecat Projects
2124 N. Damen Ave.
Chicago, IL 60647
http://www.firecatprojects.org/
It's too bad that a piece which suggests many questions related to resource allocation within the context of non-European, urban poverty, here found available for view in the lobby of a free, teaching museum, was ignored in an article entitled "Marginalizing Chicagoans' Access to Culture" at Newcity.
Gigi Scaria
"City Unclaimed"
Sponsored by BMO Harris Bank
January 19 – December 8, 2013
The David and Alfred Smart Museum of Art
5550 S. Greenwood Ave.
Chicago, IL 60637
http://smartmuseum.uchicago.edu/
EXPO / Public Chicago


Above, left-to-right: Duncan Mackenzie, Caroline Picard, Richard Holland, a/k/a Bad at Sports.
EXPO Chicago
Gallery Announcement
May 14, 2013
Public Chicago
1301 N. State
Chicago, IL 60610
http://expochicago.com/
Johalla Projects


Above: Jessica Taylor Caponigro's "There in a Darkness," 2013, coal in cast glycerine soap.

Above: Aimee Quinkert, curator, at left, and Jessica Taylor Caponigro, artist, at right, foreground; "What Was, Was I" and "II" on wall, background.
It's the third of Jessica Taylor Caponigro's installations which I've seen, each of the three having been abstracted from both architectural and also literary sources. The comparison between works made over time (a span of several years) is interesting, and maybe best reveals her intent.
Jessica Taylor Caponigro
"Black Damp"
Curated by Aimee Quinkert
May 11 – June 2, 2013
Johalla Projects
1821 W. Hubbard St., Suite 209
Chicago, IL
http://www.johallaprojects.com/
Fred Sandback: Sculptures
April 26 – June 1, 2013
Rhona Hoffman Gallery
118 N. Peoria St.
Chicago, IL 60607
http://www.rhoffmangallery.com/
Columbia College Industry Events BFA Open Studios


Above, left-to-right: Columbia College BFA Seniors Brianna Baurichter, Corinna Cowles, and Nicki Penz with artwork.

Above: Madeleine Lowery with artwork in studio.
Columbia College
Industry Events
Fine Arts Open Studios
5:00 – 8:00 PM
April 18, 2013
1006 S. Michigan Ave.
Chicago, IL
The Storefront


Above: An overhead view of Erik Wenzel's Artforum installation "Fernweh," as seen within Brandon Alvendia's The Storefront gallery, on the show's opening night.
Wenzel, like Fake, above, and Andre, in the previous article, has made use of the floor for the purpose of presenting modular units in a grid pattern. Here the invitation to the audience to walk upon the artwork is wanted to be especially cheeky: an institution (magazine) and a commercial appropriation of culture resources (gallery ad) are both trodden upon, which action symbolically mimics Wenzel's own "progress" through the real and metaphysical worlds of art.
Erik Wenzel
"Fernweh"
April 20 – May 12, 2013
The Storefront
2606 N. California Ave.
Chicago IL 60647
Vertical Gallery


Above: Work by Dmitry Samarov, center; Steve Seeley, at right.

Above: Vertical Gallery, exterior.
"The Economics of Art 2013"
Dmitry Samarov, Ian Ferguson, Julie Murphy, Steve Seeley, and Jimmy Bunnyluv, along with Anthony Freda, Dave Pressler, David Cooper, El Gato Chimney, Hernan Paganini, Klub7, Raudiel Sanudo and Ruel Pascual.
August 3 – 31, 2013
Vertical Gallery
1016 N. Western Ave.
Chicago, IL 60622
http://verticalgallery.com/
A historical piece which points towards exceptional moments observed directly by the writer, in Chicago, over the course of the previous calendar year. Alternative, NFP, and commercial galleries, as well as art centers, museums, and public spaces, were visited more-or-less regularly, according to the nature of their programming. All artwork copyright original artists; all photography copyright Paul Germanos.
---
Per convention,
"best of" lists and "year in review" articles are released late in December. And critics have tended to follow in lockstep. Yet such a schedule might be a cause for concern when one considers how little time in reflection is afforded the author of any such piece.
That said, it's the original scope of the critic's experience, and not the amount of time spent in reflection upon that experience, which is the greater issue in most cases. Readers have good reason to wonder about art writers: How much did he or she see in the first place? And what does it mean to be placed in a "top ten" list by a person who might have attended only ten events?
Of course, with regard to the utility of press, the writing itself counts for little; it's a publication's masthead and associated social connectivity which are really crucial. For whether the subject is artwork or the publicity related to it, heavily invested dealers, artists, directors, et al, labor to get the right bits in the right places, till the overall picture looks good–much like jigsaw puzzle work. The gaming of interpersonal relationships is, after all, the chief modality of the art world.
Let's try something different!
(1) Best Artist's Talk: "Andre Butzer @ Cochrane-Woods Art Center"

Forgoing the pretense of a rational narrative, German painter Butzer dryly delivered pre-Socratic fragments–first in his native language and then in English–alongside projections of his artwork. The audio and visual elements in combination, amounting to a performance, were, in fact, stronger than his show which followed at Rhona Hoffman Gallery.
Butzer became moderately excited when, after the lecture, I presented him with a question about Nietzsche.
6:30 PM, January 25, 2012
Cochrane-Woods Art Center, Room 157
(adjacent to the The Smart Museum)
University of Chicago
5540 S. Greenwood Ave.
Chicago, IL 60637
Runner-up: Karsten Lund's performance piece in Peregrine Program.
(2) Best Gallery Opening: "Short Court: Tropical Aesthletics @ ANTENA"


Above: Jake Myers at left, in glasses, on the court in ANTENA.

Curated by Jake Myers and Chris Smith, a/k/a "Tag Team," and featuring 19 artists (Adam Farcus, Adam Grossi, Alberto Aguilar, Alex Bradley Cohen, Angeline Evans, Brian Wadford, Caroline Carlsmith, Cory Glick, Edra Soto, EC Brown, Irene Perez, Jeriah Hildwine, Jim Papadopoulos, Kevin Jennings, Nicole Northway, Pamela Fraser, Philip von Zweck, Thad Kellstadt, and Vincent Dermody) "Short Court: Tropical Aesthletics" was dominated by Jake Myers' own performance in the center of the gallery.
There, Myers and company (including two professional players) offered to "take on all comers" in a high-spirited volleyball match. The boisterous physical competition which ensued was entirely contrary to the quiet struggle for rank which is usually present, if unseen, at such affairs. This was good. It's yet unclear to what degree Myers' work is ironic.
February 10 – March 10, 2012
ANTENA
1765 S. Laflin St.
Chicago IL 60608
(3) Best Art Writing: "Hamza Walker for The Renaissance Society"

With regard to the consistency and volume of his production, Hamza Walker has been exemplary: Every exhibition at The Renaissance Society is accompanied by a broadsheet containing one of Walker's companion essays. Curiously, these essays usually go nowhere. Are they not read? not understood? not thought to be of any value? Sunday attendance at The Ren is too often like unto church: orderly, solemn, performed for fear of damnation, and forgotten on Monday.
(Ongoing)
The Renaissance Society
Bergman Gallery
Cobb Hall, Room 418
University of Chicago
5811 S. Ellis Ave.
Chicago, IL 60637
Runner-up: Jason Foumberg, skyrocketing in 2013.
(4) Greatest Spectacle and Drama: "NON GRATA 'Force Majeure' @ New Capital"

The Estonian performance collective NON GRATA staged the destruction of an American-made sedan on the grounds of New Capital: outdoors, late-winter, encouraging audience participation in the act. No fig leaf of sport covered the aggression here; this was a naked, public display of violence hitherto latent in the community. And it was possible to read the event as a sort of response to the call made by Butzer a little over one month earlier.
7:00 PM, March 4, 2012
Hosted by:
Defibrillator Gallery
1136 N. Milwaukee Ave.
Chicago, IL
Co-hosted by:
New Capital
3114 W. Carroll
Chicago, IL 60612
Runner-up: Unsolicited letters from Wesley Kimler.
(5) Most Noteworthy Young or "Emerging" Artists: Sarah and Joseph Belknap, Tyler Blackwell, Robert Chase Heishman, Sofia Leiby, Jake Myers, Meg Noe, Danielle Rosen, Joseph Rynkiewicz, Etta Sandry, Vincent Uribe, and Nikki Werner.
Over the course of the previous year, some memorable artwork, conversation, or public engagement was initiated by each the people listed above. Further, as a result of the good attendance at gallery openings and other events which most displayed, their names were easy to learn and remember.
(6) Best Museum Show: "The Language of Less (Then and Now) @ MCA Chicago"


Above: Dan Flavin: Untitled (for you, Leo, in long respect and affection) 3, 1978; John McCracken: Untitled, 1967.


Above: Carl Andre: Zinc-Lead Plain, 1969; Donald Judd: Untitled, 1970.
Curated by Michael Darling, the "Dimensions of Space" gallery within "The Language of Less (Then and Now)" exhibition wasn't novel, or exciting, in the conventional sense. Rather, the thing had the appearance of being the logical conclusion of a long meditation upon the fundamental unit, or building block, of the works included, viz., the square. And this formal vocabulary hasn't disappeared. For example, in "Binary Lore," the most recent show local NFP threewalls, Edie Fake recalled Carl Andre.
Closed on April 15 , 2012
MCA Chicago
220 E. Chicago Avenue (MVDR Drive)
Chicago IL 60611
(7) Best Museum Opening: "Feast: Radical Hospitality in Contemporary Art"


Above: Michael Rakowitz' Enemy Kitchen, opening night.


Above: Sonja Alhäuser's butter buffet billy goat, opening night.
The Smart has made an effort to push its programming outward: into its lobby and courtyard. That physical movement runs parallel to the community engagement which has been a major thematic concern of several recent exhibitions. "Feast" wasn't solely a remembrance of the past by means of a presentation of artifacts; rather, "Feast" was a new sort of moment, available to be experienced via the socialization which was possible at its opening reception.
February 16 – June 10, 2012
Smart Museum of Art
University of Chicago
5550 S. Greenwood Avenue
Chicago, IL 60637
Curated by Stephanie Smith
Artists: Marina Abramovic and Ulay, Sonja Alhäuser, Mary Ellen Carroll, Fallen Fruit, Theaster Gates, Felix Gonzalez-Torres, InCUBATE, The Italian Futurists, Mella Jaarsma, Alison Knowles, Suzanne Lacy, Lee Mingwei, Laura Letinsky, Tom Marioni, Gordon Matta-Clark, Mildred's Lane, Julio César Morales and Max La Rivière-Hedrick, motiroti, National Bitter Melon Council, Ana Prvacki, Sudsiri Pui-Ock, Michael Rakowitz, Ayman Ramadan, Red76, David Robbins, Allen Ruppersberg, Bonnie Sherk, Barbara T. Smith, Daniel Spoerri, Rirkrit Tiravanija, and others.
(8) Best Performance: "Mikey McParlane @ Defibrillator"

Mikey McParlane's performance on April 1, 2012, was really something special. Relevant to contemporary gender issues (whether I'm able to tease-out any deeper meaning) McParlane presented ambiguously in the guise of a harlequin. Here, the choreography, costume, makeup, audio and lighting came together perfectly. It was weird and beautiful.
April 1, 2012
"Second Annual Lyp Sinc Show"
Defibrillator
1136 N. Milwaukee Ave.
Chicago, IL 60642
Performances by: Happy Collaborationists, Ben Foch, Sasha Hodges, Mikey McParlane, Sofia Moreno, Jillian Soto, Courtney Macandanz, Rosé Hernandez, Robin Deacon, Taisha Paggett, Jake Myers, Sharon Lanza, Monica Panzarino
Runner-up: Edyta Stepien & Ayako Kato @ Chicago Art Department
(9) Best Installation – "Jacob Hashimoto @ Rhona Hoffman"

Hashimoto's work was interesting in its own right. But, too, quite literally depending upon fiber, it recalled gallery artist Anne Wilson's past treatments of the space, and prefigured Fred Sandback's recent showing there as well. Politics aside, it's rare for a dealer (here) to survive long enough for such a formal thread to become evident–running through a succession of shows. Hashimoto was polite and professional, and he didn't need to be so.
September 14 – October 20, 2012
"Super-elastic collisions (origins, and distant derivations)"
Rhona Hoffman Gallery
118 N. Peoria St.
Chicago, IL 60607
Runner-up: "Lane/Sirianni" @ New Capital
(10) Greatest Wasted Potential: "Color Jam @ Chicago Loop Alliance"

76,000-square-feet of colored vinyl, with a 500,000 USD budget, whose real cost was the good will of its patrons.
June 5 – September 30, 2012
The Chicago Loop Alliance's "Color Jam" by Jessica Stockholder
State Street and Adams Street
Chicago, IL
Runner-up: "De-mystifying the Art Critic @ Chicago Artists' Coalition"
(11) Best Residency: "ACRE Projects"

Insofar as a tangible return on investment is concerned, ACRE stands head-and-shoulders above it's peers. Whether related to the residency, the sheer number of shows produced by ACRE has transformed the landscape of the Chicago art world.
(Ongoing)
ACRE Projects
Home office:
1913 W. 17th Street, 1F
Chicago, IL, 60608
Residency:
Steuben, Wisconsin
(12) Greatest Misses by Chicago's Critics: "Noelle Mason @ Thomas Robertello Gallery" and "Sheree Hovsepian @ moniquemeloche"


Above: Artist Noelle Mason explains the process by which the satellite-mapped US/Mexican border city "bird's eye perspective" textile in the foreground was fabricated; pinhole camera prints documenting her substantial skydiving experience are mounted on the wall in the background.


Above: Sheree Hovsepian with her artwork.
We all wonder why some shows receive press while others do not. Mason and Hovsepian "did everything right," and yet received scant critical attention.
Noelle Mason
"Blue Skies/Black Death"
September 7 – November 3, 2012
Thomas Robertello Gallery
27 N. Morgan
Chicago, IL 60607
Sheree Hovsepian
"Haptic Wonders"
February 4 – March 24, 2012
moniquemeloche gallery
2154 W. Division (@ Leavitt)
Chicago, IL 60622
(13) Best Painting: "Melissa Oresky @ Hyde Park Art Center" and "Davis/Langlois in Re:Chicago @ DePaul Art Museum"


Above: Melissa Oresky


Above: Robert Davis and Michael Langlois
These two (three) were interesting for the same reason: brush or roller "strokes" were applied directly to the walls of the exhibition site. "Painting," here, was no longer wholly a commodity but rather also a temporary transformation of the venue itself.
Melissa Oresky
"Trail"
May 6 – August 19, 2012
Hyde Park Art Center
5020 S. Cornell Avenue
Chicago, IL 60615
Robert Davis and Michael Langlois
"Living the Dream" in "Re: Chicago"
September 16 – March 4, 2012
DePaul Art Museum
935 W. Fullerton
Chicago, IL 60614
(14) Best Photography: "Dawoud Bey @ The Renaissance Society" and "Sade Kahra @ threewalls"


Above: Dawoud Bey


Above: Sade Kahra
Bey was exactly as expected; Kahra was wholly unexpected. Both photographers presented evidence of the human condition, the bodily circumstance, of their subject. Whether relatively conventional or experimental in its execution, the genre of social documentation is alive and well. Sincere, but not maudlin, the work in each case was a relief from the tide of irony here yet to ebb.
Dawoud Bey
"1975 to the present, a career survey"
May 13 – June 24, 2012
The Renaissance Society
5811 S. Ellis Avenue
Bergman Gallery, Cobb Hall 418
Chicago, Illinois 60637
Sade Kahra
"UV Portraits"
threewalls' artist-in-research residency
June 1 – June 30, 2012
threewalls
119 N. Peoria #2d
Chicago, IL 60607
(15) Best Public Sculpture: "Martin Creed 'MOTHERS' @ MCA Chicago"

After "Color Jam" and "Forever Marilyn" the bar couldn't have been much lower.
Installed in August of 2012; now closed.
MCA Chicago
220 E. Chicago Avenue (MVDR Drive)
Chicago IL 60611
(16) Hottest Chicago Artist Who's Not Theaster Gates: Heidi Norton


Above: Heidi Norton at the MCA.


Above: Heidi Norton and Geoffrey Todd Smith at EXPO Vernissage after party.
Norton's schmutzy floral collages incorporate all manner of found objects–cast or bound together with wax and resin. If her additive Ab Ex, Neo-Dada process might recall a male figure such as Rauschenberg, her palette and penchant for translucent materials are more distinctly feminine.
After showing at Johalla Projects and the late Ebersmoore, Norton graced the MCA in 2012. In 2013 she was hired by Northwestern University; and institutional connectivity is, we all know, key to longevity in Chicago.
August 7 – October 23, 2012
Curated by Karsten Lund
MCA Chicago
220 E. Chicago Avenue (MVDR Drive)
Chicago IL 60611
---
POSTSCRIPT
(I) The following errors were identified and corrected in the article above:
– "Sofia Leiby" was originally written as "Sophia Leiby"
– "Vincent Uribe" was originally written as "Vince Uribe"
– "Chris Smith" was not named as Jake Myers' partner in Tag Team
(II) Image of Jason Lazarus at ACRE Projects removed:
– On March 25, 2012, the author of the article above created a photograph of Jason Lazarus in the act of igniting fireworks in the alley behind ACRE Projects. Uploading said original digital image to Flickr, the author of the article above maintained the nomenclature which he received on-site at the time of said event: ACRE staff referred to said event as Lazarus' "Fireworks Extravaganza." Regarding that reference, for 16 months no complaint was made. Jason Lazarus saw said image on Flickr 16 months ago, left a comment on Flickr at said time, and therein made no complaint about the presence of the words "Fireworks Extravaganza" in said image's Flickr caption. After the publication of the article above a complaint was received by Bad at Sports, from ACRE, with regard to the use of the words "Fireworks Extravaganza" in said image's caption on Bad at Sports. The offending image and caption have been removed from the article above.
(III) No Endorsement:
– The author of the article above failed to clearly indicate that even as his viewing experience was his own, so too his conclusions were his own. No individual member of Bad at Sports, nor Bad at Sports collectively, ought to be assumed to endorse the article above, in part or in whole. Errors and omissions are the fault of the author of the article above, not Bad at Sports.
Likewise, with the exception of content which he has produced, the author of the article above endorses no content on Bad at Sports, whether said content is found in the blog, podcast, or in any other place.
(IV) Schmutzy:
– In the article above, an image of John McCracken's "Untitled," 1967, appears opposite Dan Flavin's "Untitled (for you, Leo, in long respect and affection) 3," 1978. Whether appropriate, McCracken has been associated with "finish fetish" artists: meticulous practitioners of craft, whose minimal objects are denominated by clean, smooth surfaces, illustrated by the mirror-like reflectivity of McCracken's piece in said image, above.
Heidi Norton, while having exhibited geometric figures in the same museum (MCA) in the same year (2012) as McCracken, is in no danger of being confused with him. Norton's work of late has been hallmarked by blobs, drips (see the image of Norton's work, above) and other surface irregularities.
The author of the article above chose to employ the word "schmutzy" to describe said formal qualities in Norton's work. "Schmutz," literally, means "dirt," though it's more broadly used to signify some foreign matter: possibly organic, probably only semi-solid, and definitely capable of making a mess. The primary meaning of the word cannot be overlooked.
Artists and critics, male and female, gay and straight, in contemporary Chicago, have set precedent for the descriptive usage. For example, the application of such material to a picture plane was the definition of "painting" provided by Vera Klement: "a mark with liquidy [sic] stuff…a recreation of the body in a way, it's the stuff that's in your body, sloshing around in there, that kind of feces, primal material," at 8:42 – 10:05, in the BaS podcast "Episode 214: Constellations: Paintings from the MCA Collection" October 4, 2009.
http://badatsports.com/2009/episode-214-constellations-paintings-from-the-mca-collection/
And prior to said statement by Klement, Jason Foumberg wrote: "paint flows expressively like an ejaculation," in his June 22, 2009, piece "Portrait of the Artist: Dutes Miller," in Newcity.
http://art.newcity.com/2009/06/22/portrait-of-the-artist-dutes-miller/
Bodily processes and sexuality might be hinted at by a word such as "schmutz" when used in relation to the appearance of Norton's work; but, the association is no more necessary than is forcing such a (bodily, sexual) reading of "finish fetish" in relation to McCracken's work. And it's wrong to conflate the artist and the artwork: a description of one ought not to taken as a description of the other. In no place has it been written that Norton is schmutzy, or is a schmutz.
Postscript above appended on July 21, 2013, by the author of the article above, subsequent to a letter received from the blog's editor.
** A response to this post can be found here. Enjoy!**
A few weeks ago I asked the Chicago Art Community (#chiart) for a moratorium on OtherPeoplesPixels websites. One too many poorly worded artist statements had greeted me on the homepage. I'd inadvertently downloaded my fair share of CVs. I'd had enough. OtherPeoplesPixels is a hosted web application that provides portfolio sites for artists. I've been against this ubiquitous content management system since my first encounter with an OPP-hosted loading bar. The company was founded in 2005 by artists Brian Kirkbride and Jenny Kendler. The platform is notably employed by Chicagoans Theaster Gates, Sara Schnadt and Austin Eddy. Despite its popularity, I've never met a proud OPP user. Everyone I know complains about the service and is perpetually on the verge of switching providers.
I don't mean to hate on OPP. They saw a need and they filled it. That's business. But as a graphic designer and gallery owner I'm more concerned with good design. And as Thomas Watson of IBM once said, "good design is good business." Don't we all want to do good business? OPP is not well designed. Why does it take three clicks to see a single artwork? Shouldn't a portfolio site have the work front and center? It also wouldn't kill them to update their themes every, I don't know, five years or so. They should at least update the logo if it must be so prominently displayed on of each site.
During a lecture at the Art Institute Ed Ruscha discussed how he had used design throughout his career. He worked as a graphic designer for Art Forum under the pseudonym "Eddie Russia" and took advantage their office equipment to make his own invoices and letterhead. On the Bad at Sports podcast Jefferey Deitch attributed his success to ambition. He thinks that within the art world "if you take yourself seriously, other people will too."
My fundamental problem with OPP can be found in their tagline, "Spend time on your artwork, not on your website." If you are a professional artist, meaning that you (plan to) make money from your art, these activities are not mutually exclusive. Marketing your artwork is part of the job. Don't be bothered by the word marketing. Marketing is showing or telling people what you do. If you don't want to market anything, why pay $160/year (OPP's going rate) for a website? Just skip it and then you can really spend time on your artwork. Otherwise, let's think this through.
The first step is to define your Unique Selling Proposition. Your USP is why anyone would want to buy/read/listen to/look at your shit instead of someone else's. Once you've figured that out, consider your goals and your audience. Most artists have similar goals (to make work, to show work and to sell work) and similar audiences (peers, curators, dealers and collectors). When you know what you want to accomplish and who you want to reach, you can begin looking for website solutions that best serve your purposes.
An artist website can be as simple as a few images and contact information or much more comprehensive. Regardless of their needs every client I've ever had has always requested that their site be "simple" and "easy to update." Assuming that as a given, here are a few suggestions:
If You Are A Hopeless Luddite:
Don't DIY. Save yourself the stress and hire a professional (me). If you find someone who will do it for free, let them have fun with the project and complete it at their leisure. If you hassle them or promise them exposure they have my permission to punch you.
If You Can Get Down With Facebooks/Twitter/Etc.:
Pick Arlo Sites for a complete solution. $100/yr gets you well-designed themes, unlimited images, video, audio, blogs and social media integration. Steve Ruiz of Chicago Art Review wrote a long post about using Tumblr as a portfolio site. I've seen that work successfully, but make sure you back up regularly because their server goes on vacation once a month.
If You Customized Your Livejournal/Had A Geocities Site/Know How To Weave Dreams:
Indexhibit is content management system that was created by artist Daniel Eatock. It's particularly good at handling projects and sorting information chronologically. Indexhibit was built to be extremely flexible and if you can handle the rude forum dwellers it's a brilliant option. My personal favorite is WordPress. While it was originally conceived as a blogging platform, WordPress can be configured to do just about anything. For two very different examples compare the Bad at Sports website and the visual arts calendar On The Make. Both sites run on WordPress! The Portfolio Theme by Raygun gives you the Indexhibit look with the power to scale.
It's better to have no website than a bad one. A scan of business card would be more effective than some dirt style design. If you want to be treated like a professional artist you should have the highest quality of documentation that you can get, you should know how to talk and write about your art and every designed element, from the paper you print on to the typeface you choose to your domain name, should be working for you. The most important tools for your practice are your images and your words. An understanding of design lets you communicate with intention.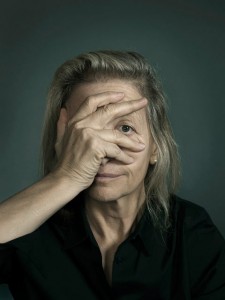 I wish Annie Leibovitz well and hope she gets her financial situation back on track and doesn't suffer the pain shared by The Beatles and Stones which is the never ending chase to put the genie (rights to your own work) back in the bottle once you have sold it. Aside from that I can't bring myself to shed a tear or show any shock over her situation.
If you haven't had a chance to read up on this, on July 29th Ms. Leibovitz was sued by Art Capital Group in the NY State Supreme Court for failure to pay towards a loan of $24 million that she took. The collateral for this was properties in Greenwich Village and in Rhinebeck, N.Y., her negatives and the rights to her photographs.
Essentially the bulk of her assets.
Now after failure to make the basic payments Art Capital Group has successfully pursued payment in the courts and is gaining access to the collateral with the goal of liquefying the assets to regain the funds. Ms. Leibovitz has not commented on the actions and I don't see any advantage to commenting but sadly it is reported that this is not the first time she has had problems making proper financial payments to clients or the state for taxes.
The point is this is not a rare case in the Art World, many many artists and creative professionals regularly take upon themselves financial responsibilities that they are ill prepared to handle or worse ignore all together. Only to learn that ignorance isn't a defense in the court and a lifetimes worth of work and struggle can be lost in the balance of a few or single bad financial decisions.
I know it feels like it is hard to find people to trust, or you don't want to have some "parental" figure limiting your decisions or options but the business side of art is as important in the long term if not in many ways more important in enabling great work to be produced and shared with the world.
Please take this opportunity to take a good hard look at your current situation if this current economy hasn't made you already and ask yourself are you properly taking care of your long term finances and are adequately planing for trouble and can personally handle that responsibility yourself. If the answer is no, find someone skilled who you can partner with to make sure you don't sign contracts or do expenditures you will live the rest of your life regretting.
Life in Art is hard enough, don't be your own worst enemy.