1. Fourth of July at Terrain Exhibitions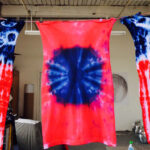 Work by Lise Haller Baggesen and Noelle Allen.
Terrain Exhibitions is located at 704 Highland Ave. Reception Friday, 4-8pm.
2. Into and Out Of at The Franklin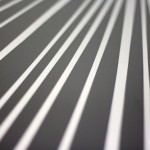 Work by Luftwerk (Petra Bachmaier and Sean Gallero).
The Franklin is located at 3522 W. Franklin Blvd. Reception Satruday, 6-9pm.
3. Middle Double at Night Club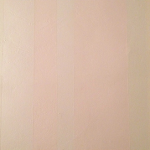 Work by Gordon Hall.
Night Club is located at 2017 W. Moffat St. Suite 1. Reception Saturday, 7-9pm.
4. QUEER, ILL, & OKAY at DfbrL8r

Work by Sara K., Tim'm West, Dirty Grits, Mary Fons, Cruel Valentine, Partic Gill, Chris Knowlton, and Nic Kay.
DfbrL8r is located at 1136 N. Milwaukee Ave. Performances Saturday, 7-10pm.
5. Building The Dream at Vertical Gallery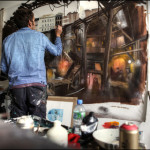 Work by Xenz.
Vertical Gallery is located at 1016 N. Western Ave. Reception Saturday, 6-10pm.
1. Placemakers Summit (Part 1 & Part 2) at Mana Contemporary Chicago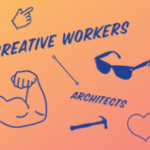 Part of VERSION14. Part 1 (Saturday) 1pm: Contested Territory with Multiuso, The Graffiti Institute and 96 Acres, 2pm: Tactical Urbanism 101 with Rik Adamski, 3pm: ArchiGO with Paul Durica and Nick Fraccaro, 4pm: A Free Frame with Robert Herbst, 5pm: Presentation TBA by Krisann Rehbein. Part 2 (Sunday) 1pm: Why Aren't We All Developers By Now? with Charles Vinz, 2pm: Wicker Park Bocce Club with Alex Gara, 3pm: Space-taking and place-making with Sean Starowitz, 4pm: Fertile Substrate: the down and dirty job of placemaking with Nance Klehm, 5 pm: Hypercities, Bangkok with Logan Bay.
Mana Contemporary Chicago is located at 2233 S. Throop St. Discussions 1-6pm Saturday and Sunday.
2. don't trust the floor at Slow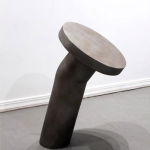 Work by Claire Ashley, Tony Balko, Meg Duguid, Jason Dunda, Max Byron Garett, Kevin Jennings, Chuck Jones, Julie Potratz, Rebecca Walz and Ryan Michael Pfeiffer.
Slow is located at 2153 W. 21st St. Reception Saturday 6-9pm.
3. So It Goes at Sunday Project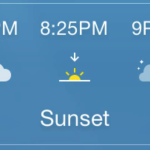 Work by Tim Mann, Ryan Nault, and Allison Wade.
Sunday Project is located at 1344 W. 18th Pl. #1F. Reception Sunday 3-6pm.
4. We do what we like and we like what we do at Western Exhibitions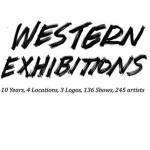 Work by Dan Attoe, Elijah Burgher, Lilli Carré, Ryan Travis Christian, Courttney Cooper, Nicholas Frank, Richard Hull, Dutes Miller, Rachel Niffenegger, Paul Nudd, Robyn O'Neil, Stan Shellabarger, Geoffrey Todd Smith, Deb Sokolow, and Ben Stone.
Western Exhibitions is located at 845 W. Washington Blvd. Reception Friday 5-8pm.
5. SOLO @ CIRCA at CircaModern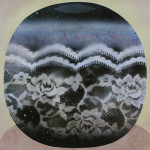 Work by Allison Reimus.
CircaModern is located at 1114 N. Ashland Ave. Reception Friday 5-9pm.
1. Black Cauliflower at Roots and Culture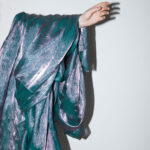 Work by Corkey Sinks and Jamie Steele.
Roots and Culture is located at 1034 N. Milwaukee Ave. Reception Saturday, 6-9pm.
2. #BRUTEFORCEFIELD at The Hills Esthetic Center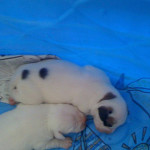 Work by Christopher Meerdo.
The Hills Esthetic Center is located at 128 N. Campbell Ave. Reception Saturday, 7-11pm.
3. Stephen Reber and Anders Ruhwald at Threewalls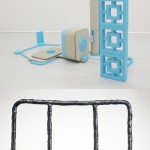 Two solo exhibitions.
Threewalls is located at 119 N. Peoria St. #2C. Reception Sunday, 2-5pm.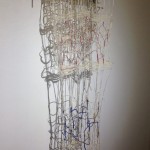 Work by Nicole Pyles.
Kitchen Space is located at 2716 N. Monticello Ave. #1F. Reception Sunday, 1-5pm.
5. Sharing the Stories of the Elders at Chicago Art Department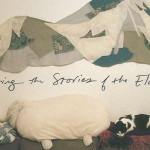 Work by Cassie Hamrick.
Chicago Art Department is located at 1932 S. Halsted St. Reception Friday, 6-10pm.
1. Pictures for an Exhibition at The Arts Club Chicago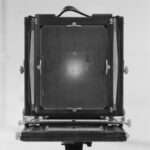 Work by Simon Starling.
The Arts Club Chicago is located at 201 E. Ontario St. Open house Saturday from 11am-5pm.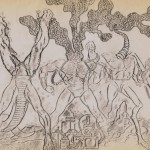 Work by Claire Arctander, Jeremy Biles, Ben Fain, Yasi Ghanbari, Kelly Lloyd, Steve Reinke and Alice Tippit.
ADDS DONNA is located at 4223 W. Lake St. Reception Sunday from 3-6pm.
3. Dis/placement at Aspect/Ratio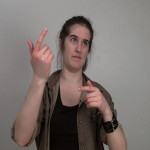 Work by by Susan Giles and Jeroen Nelemans.
Aspect/Ratio is located at 119 N. Peoria St., Suite 3A. Reception Friday from 6-8pm.
4. I want to be an honest man and a good writer at Document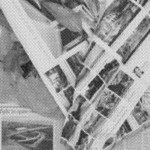 Work by Marco Braunschweiler.
Document is located at 845 W Washington Blvd. Reception Friday from 5-8pm.
5. Flatuland at Floor Length and Tux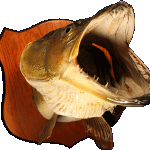 Work by Andrea Jablonski, Amy Gard, Catie Olson and EC Brown.
Floor Length and Tux is located at 4125 W. Melrose St. Reception Saturday from 7-10pm.
1. I haven't come yet at Winkelman-Milling Projects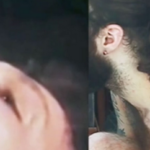 Work by Autumn Elizabeth Clark.
Winkelman-Milling Projects is located at 960 W. Cullerton St. Reception Friday, 7-10pm.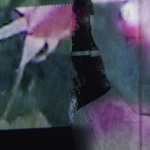 Curated by Franck Mercurio, with work by Rob Bondgren and Ivan Lozano
Azimuth Projects is located at 2704 N. Whipple St. Reception Saturday, 6-9pm.
3. Physical Education & Team Spirited at Ordinary Projects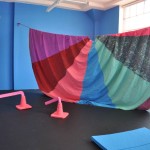 Work by Macon Reed.
Ordinary Projects is located at 2233 S. Throop St. 5th Fl. Reception Friday, 6-10pm.
4. On the impossibility of a singular hand at Roman Susan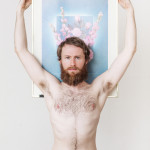 Work by Joshua Kent.
Roman Susan is located at 1224 W. Loyola Ave. Reception Saturday, 7-10pm.
5. The Making of Artists at The President's Gallery at Harold Washington College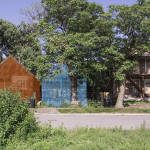 Work by Annie Heckman, Maya Mackrandilal, Jovencio de la Paz, Casey Smallwood, Rafael E. Vera, Amanda Williams and their student mentees.
The President's Gallery at Harold Washington College is located at 30 E. Lake St. 11th Fl. Reception Saturday, 2-4pm.