1. Addendum at Chicago Artists Coalition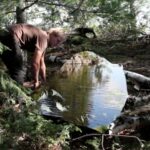 Curated by John Marks and David Petersen, with work by Luke Aleckson, Allen Brewer, Casey Deming, Kristina Estell, Katelyn Farstad, Isa Gagarin, Peter Happel Christian, Jess Hirsch, Jonathan Kaiser, Tynan Kerr, Andie Mazorol, Ben Moren, Michael Mott, Stefanie Motta, Scott Nedrelow, Natasha Pestich, Andy Sturdevant, and Pamela Valfer.
Chicago Artists Coalition is located at 217 N Carpenter St. Reception Friday, 6-9pm.
2. Bookish at Corbett vs. Dempsey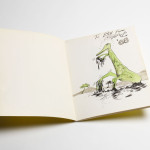 Work by Richard Artschwager, Sarah Canright, and Arturo Herrera.
Corbett vs. Dempsey is located at 1120 N. Ashland Ave. 3rd Fl. Reception Saturday, 3-6pm.
3. City Symphony in 16mm: A New Work for Expanded Cinema at Roman Susan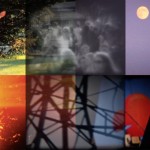 Work by Sam Hoolihan and John Marks.
Roman Susan is located at 1224 W. Loyola Ave. Screening Saturday, 10pm-12am.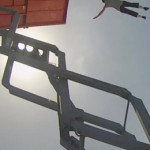 Performance by Jessica Blinkhorn and Joseph Ravens.
DfbrL8r is located at 1136 N. Milwaukee Ave. Performance Friday, 8-10pm.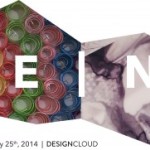 Curated by MK Meador, with work by Stacia Yeapanis and Jason Uriah White.
Design Cloud is locate at 118 N Peoria, Suite #2N. Reception Friday, 6-9pm.
1. Fluorescenceing at Andrew Rafacz Gallery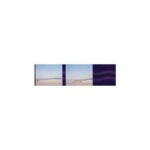 Work by Jeremy Bolen.
Andrew Rafacz Gallery is located at 835 W. Washington Ave. Reception Saturday, 4-7pm.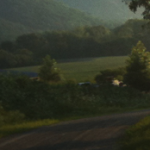 Work by Ashley Morgan and Joseph Morris.
ACRE Projects is located at 1913 W. 17th St. Reception Sunday, 4-8pm.
3. The Wrong Story at The Annex at Spudnik Press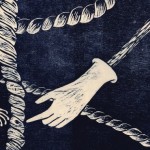 Work by Ali Aschman.
The Annex at Spudnik Press is located at 1821 W. Hubbard St. Reception Saturday, 6-9pm.
4. Urban Perspectives at Packer Schopf Gallery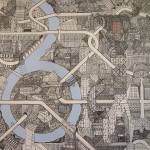 Work by Robert Agne.
Packer Schopf Gallery is located at 942 W. Lake St. Reception Friday, 5-8pm.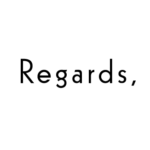 Work by Josh Atlas, Christopher Aque, Joseph Cassan, David Giordano, Lauren Spencer King, Andrea Longacre-White, Ethan Rose and Kristen VanDeventer.
Regards is located at 2216 W. Chicago Ave. Reception Friday, 5-8pm.
2. Ugly Smile at Peanut Gallery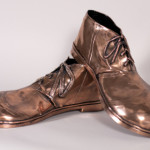 Curated by Mike Rea and Geoffrey Todd Smith.
Peanut Gallery is located 1000 N. California St. Reception Sunday, 5-9pm.
3. Cool and Dark at Comfort Station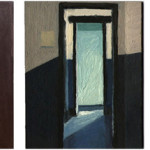 Work by Eleanor Ray, Greta Waller, and Gwendolyn Zabicki.
Comfort Station is located at 2579 N. Milwaukee Ave. Reception Friday, 5-8pm.
4. Mutual Ruins at Heaven Gallery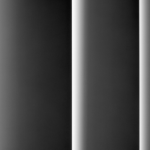 Work by Daniel Luedtke, Sarah Mosk and Nicole White.
Heaven Gallery is located at 1550 N. Milwaukee Ave. 2nd Fl. Reception Friday, 7-11pm.
5. Bourque, Bondgren and bourbon at Linda Warren Projects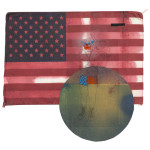 Work by Loretta Bourque and Rob Bondgren.
Linda Warren Projects is located at 327 N. Aberdeen, Ste. 151. Reception Friday, 6-9pm.
1. Fourth of July at Terrain Exhibitions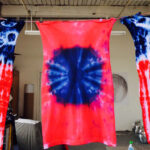 Work by Lise Haller Baggesen and Noelle Allen.
Terrain Exhibitions is located at 704 Highland Ave. Reception Friday, 4-8pm.
2. Into and Out Of at The Franklin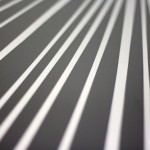 Work by Luftwerk (Petra Bachmaier and Sean Gallero).
The Franklin is located at 3522 W. Franklin Blvd. Reception Satruday, 6-9pm.
3. Middle Double at Night Club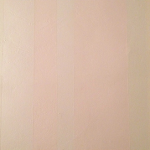 Work by Gordon Hall.
Night Club is located at 2017 W. Moffat St. Suite 1. Reception Saturday, 7-9pm.
4. QUEER, ILL, & OKAY at DfbrL8r

Work by Sara K., Tim'm West, Dirty Grits, Mary Fons, Cruel Valentine, Partic Gill, Chris Knowlton, and Nic Kay.
DfbrL8r is located at 1136 N. Milwaukee Ave. Performances Saturday, 7-10pm.
5. Building The Dream at Vertical Gallery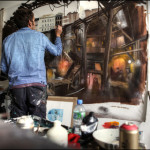 Work by Xenz.
Vertical Gallery is located at 1016 N. Western Ave. Reception Saturday, 6-10pm.
1. Placemakers Summit (Part 1 & Part 2) at Mana Contemporary Chicago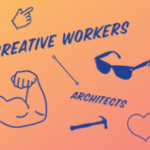 Part of VERSION14. Part 1 (Saturday) 1pm: Contested Territory with Multiuso, The Graffiti Institute and 96 Acres, 2pm: Tactical Urbanism 101 with Rik Adamski, 3pm: ArchiGO with Paul Durica and Nick Fraccaro, 4pm: A Free Frame with Robert Herbst, 5pm: Presentation TBA by Krisann Rehbein. Part 2 (Sunday) 1pm: Why Aren't We All Developers By Now? with Charles Vinz, 2pm: Wicker Park Bocce Club with Alex Gara, 3pm: Space-taking and place-making with Sean Starowitz, 4pm: Fertile Substrate: the down and dirty job of placemaking with Nance Klehm, 5 pm: Hypercities, Bangkok with Logan Bay.
Mana Contemporary Chicago is located at 2233 S. Throop St. Discussions 1-6pm Saturday and Sunday.
2. don't trust the floor at Slow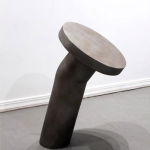 Work by Claire Ashley, Tony Balko, Meg Duguid, Jason Dunda, Max Byron Garett, Kevin Jennings, Chuck Jones, Julie Potratz, Rebecca Walz and Ryan Michael Pfeiffer.
Slow is located at 2153 W. 21st St. Reception Saturday 6-9pm.
3. So It Goes at Sunday Project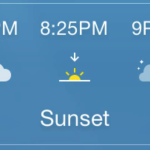 Work by Tim Mann, Ryan Nault, and Allison Wade.
Sunday Project is located at 1344 W. 18th Pl. #1F. Reception Sunday 3-6pm.
4. We do what we like and we like what we do at Western Exhibitions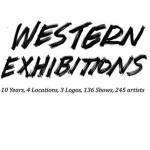 Work by Dan Attoe, Elijah Burgher, Lilli Carré, Ryan Travis Christian, Courttney Cooper, Nicholas Frank, Richard Hull, Dutes Miller, Rachel Niffenegger, Paul Nudd, Robyn O'Neil, Stan Shellabarger, Geoffrey Todd Smith, Deb Sokolow, and Ben Stone.
Western Exhibitions is located at 845 W. Washington Blvd. Reception Friday 5-8pm.
5. SOLO @ CIRCA at CircaModern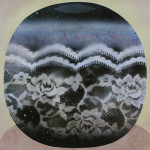 Work by Allison Reimus.
CircaModern is located at 1114 N. Ashland Ave. Reception Friday 5-9pm.