It's that time of the week again. I don't know about you, but the last three weeks I've been sweating bullets. Show last weekend, show this weekend, performing at Art Chicago. Jesus, does it never end? But really, for all my bitching, I wouldn't have it any other way. I love Chicago and all its bat-ass crazy art-ness. And now, for my picks for the weekend…
1. Vers10n Festival at Co-Prosperity Sphere (and the surrounding Bridgeport art community)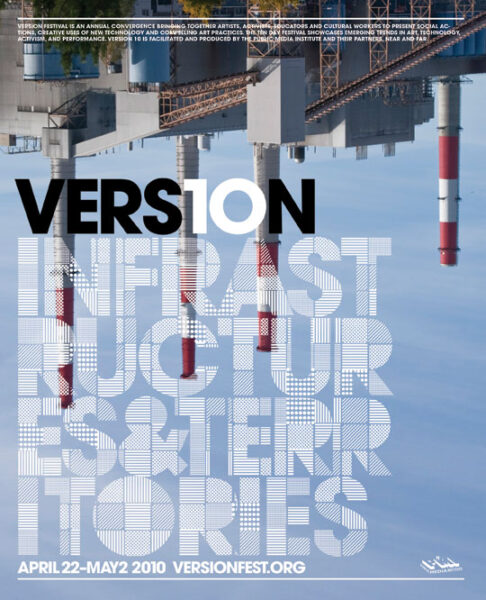 You can't not love the Co-Pro Sphere for this shit! Ten years running, and the insanity continues.
Vers10n Festival in located (primary) in Bridgeport at the Co-Prosperity Sphere, The Benton House, Zhou B, and many, many more places. Opening party Friday at Co-Prosperity Sphere, 3219 S. Morgan St. from 8pm-2am.
2. The Black Panthers: Making Sense of History at DuSable Museum of African American History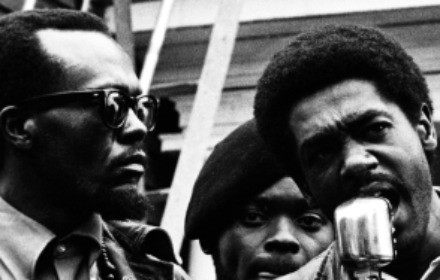 Get a helping of history during your gallery crawl. Photographs by Stephen Shames.
The DuSable Museum of African American History is located at 740 E. 56th Pl. Show begins April 23rd and ends August 8th.
3. VictoryLand (you, I shall answer your letter) at Threewalls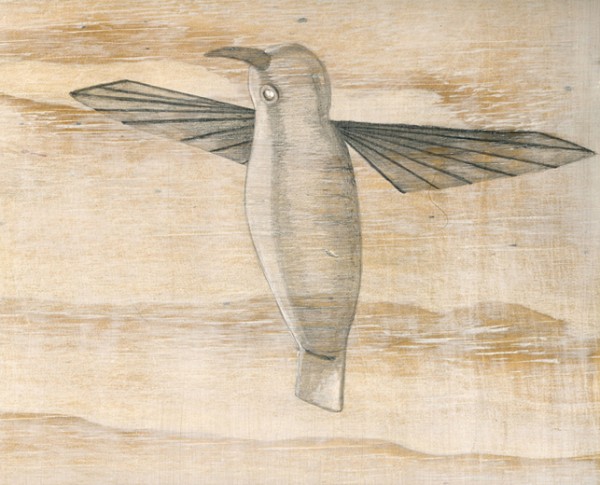 Chicago bad-ass and revolutionary Claire Pentecost struts her stuff at Threewalls. An event not to be missed.
Threewalls is located at 119 N. Peoria St., #2A. Opening reception Friday at 6pm. Artist talk May 6th at 6pm. Show runs 'till May 22nd.
4. OPENING at The Part Time Gallery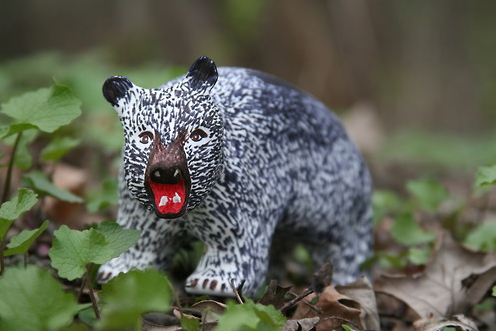 A new space, who knows what you'll find. Remember, new experiences are good for you!
The Part Time Gallery is located at  5219 N. Clark St. Reception is Saturday from 7-10pm.
5. Transitions and Translations at Concertina Gallery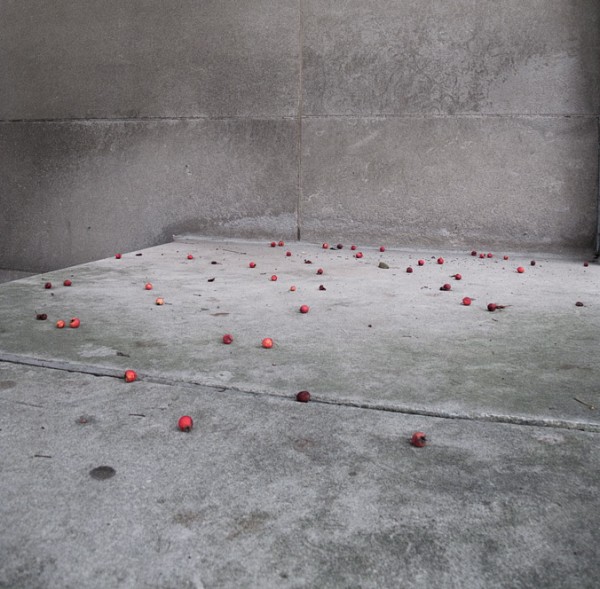 Theory, anyone? Work by Amanda Brinkman, Maureen A. Burns, Joel Kuennen, Susan Morelock, Jorge Mujica, Benjamin Pearson, and Brian Wallace.
Concertina Gallery – 2351 N. Milwaukee Ave., 2nd fl. Reception is Saturday from 7-10pm.
Ahoy everyone! It's that time again, the weekend is almost here. In the relentless march toward Art Chicago, there are another slew of TTF (through the fair) shows opening this weekend, primarily concentrated in River North. This weekend I also have work in VideoStore7.375x4x1 at The Op Shop in Hyde Park, which, by the way, has one of the creepiest basements in the entire world. But none of that is on the Top 5. Here's what is…
1. Hagia Sophia at Spoke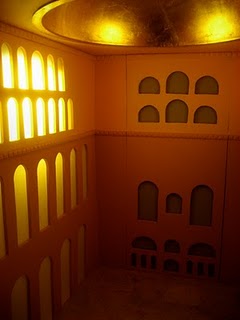 Go and hang out inside a miniature model of the Hagia Sophia. Just think of it as your "safe place." Hagia Sophia (the model at Spoke, not the Basilica in Istanbul) was created by Gwendolyn Zabicki. This is the closing reception, and your last chance!
Spoke is located at 119 N. Peoria. Closing reception is Saturday from 6-9pm.
2. The Last Unicorn Art Show at The Tattoo Factory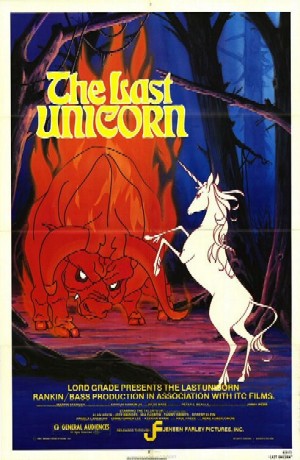 Ok, so, I haven't seen any images from the show, but how can I not pick this? An entire show that exists solely as a tribute to the Last Unicorn? So awesome. Watch out for the Red Bull, and stay away from the sea shore, if you know what I mean.
The Tattoo Factory is located at 4441 N. Broadway. Reception is Friday from 7-11pm.
3. Printervention: Printing for the Public at The Chicago Tourism Center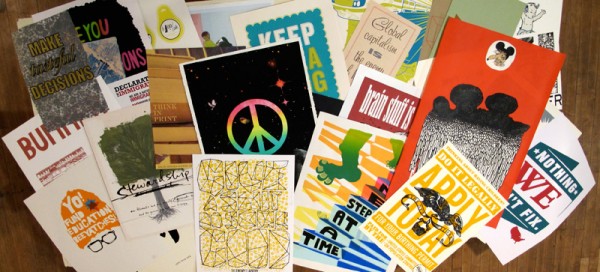 Version Fest is back my friends. This yearly art-stravagaza organized by Co-Prosperity Sphere will be popping up all over in the next couple weeks. Head on down and check out this WPA-inspired print event.
The Chicago Tourism Center is located at 72 E. Randolph St. Reception is Friday from 5-7pm.
4. Night Painting 1995-2010 at Peregrineprogram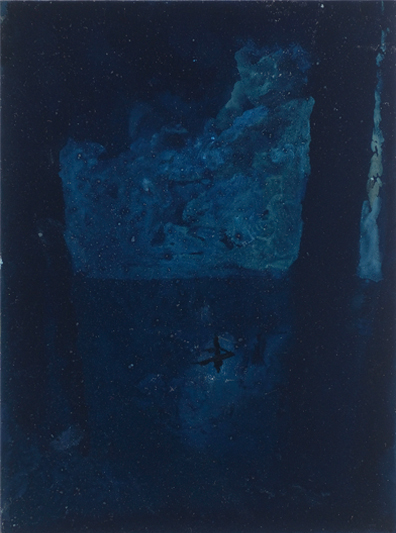 Paintings by Susanna Coffey that aren't self portraits? That's right. Stop on by Edmund's place, but be sure to write down the number (#727), it can be a little are to find, as the building is HUGE.
Peregrineprogram is located at 500 W. Cermak Rd., #727. Reception is Friday from 6-9pm.
5. In a Paperweight & Home for Hobo Too at Tony Wight Gallery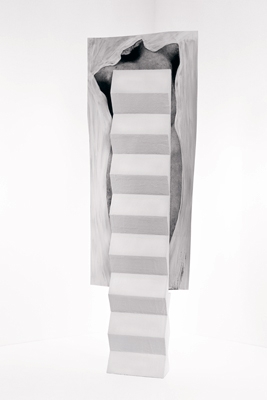 If you haven't already been to Tony's new place, here is another opportunity with a star line-up: Walead Beshty, Sebastiaan Bremer, Daniel Gordon, Tamar Halpern, Barbara Kasten, Sara VanDerBeek, and James Welling in In a Paperweight. In the South Gallery: Home for Hobo Too, work by Allison Schulnik.
Tony Wight Gallery is located at 845 W. Washington Blvd. Reception is Friday from 5-8pm.
Ahoy there. Fearless leader Burke here, bringing you yet another round of weekend picks. Sorry for missing you all last week, I was out on the west coast communing with the scorpions and cactus. It was nice, I got a sunburn, and I even looked at some art. But that's not what's important right now. Right now you want to read about some shows happening this weekend. Well, here you go…
1. Bad Boys at Thomas Robertello Gallery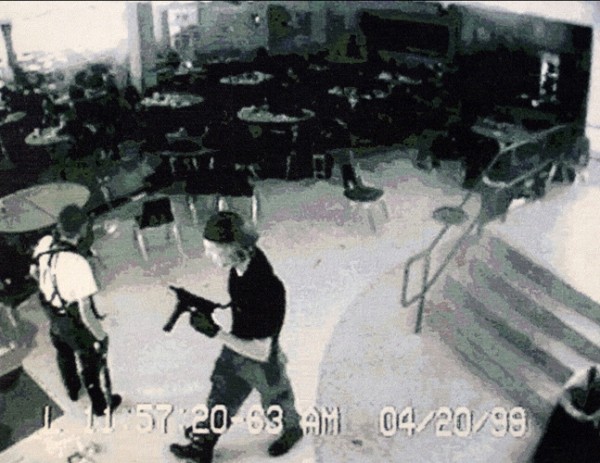 New work by Noelle Mason.
Thomas Robertello Gallery  is located at 939 W. Randolph. Reception is Friday, from 5-8pm.
2. Halfsleep at HungryMan Gallery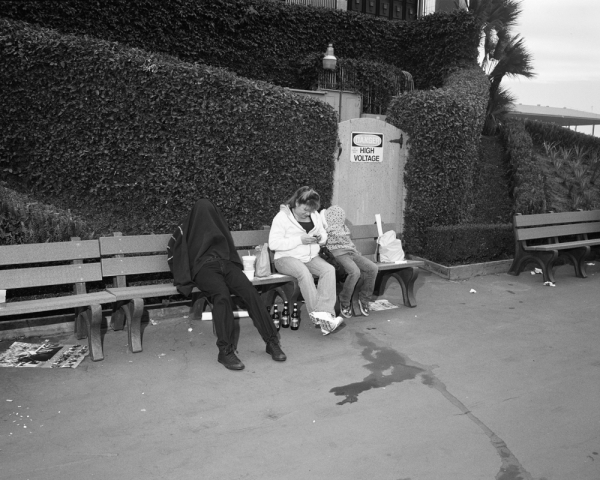 New photography by Casey McGonagle.
HungryMan Gallery is located at 2135 N. Rockwell St. Reception is Saturday, from 6-11pm.
3. International at Donald Young Gallery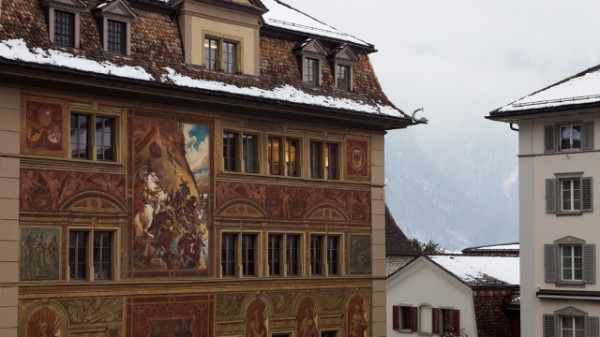 Video and sculpture by Joshua Mosley.
Donald Young Gallery is located at 224 S. Michigan, Ste. 266. Reception is Friday, from 5-7pm.
4. Retrospective at Garage Spaces

Ephemera from three 2009 shows: "Stolen," "Den" and "Funeral."
Garage Spaces is located at 1337 N Maplewood Ave. Reception is Friday, from 5pm-12am.
5. Incident Control at MoCP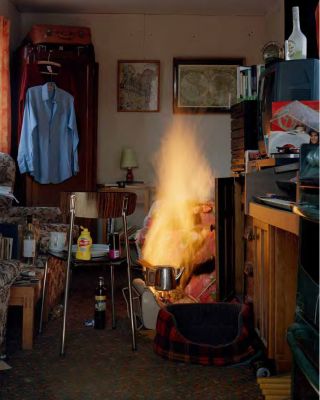 Photography by Sarah Pickering.
MoCPÂ  is located at 600 S. Michigan Ave. Reception is Thursday, from 4-7pm.
Hallooo! My darling dearies, it's me again, the bringer of picks and the peddler of shows. Again, I'm not actually going to be around this weekend (this and next I'm in Cali, weekend after that Kentucky, then New Your the following weekend, if all works correctly). I will think of you all as I drink a 40 on Potrero Hill and watch the sun set over San Francisco Friday night. I'll be thinking of you, and ALL THE ART YOU ARE OUT SEEING IN MY ABSENCE! No getting lazy just 'cus the crawler's out of town. Get your ass out there and support your community. Got it? Good! All right, here you go…
Where did #1 go? To the land of Outdated Press Releases, that's where. Continue on to #2.
2. Waiting Room at Spoke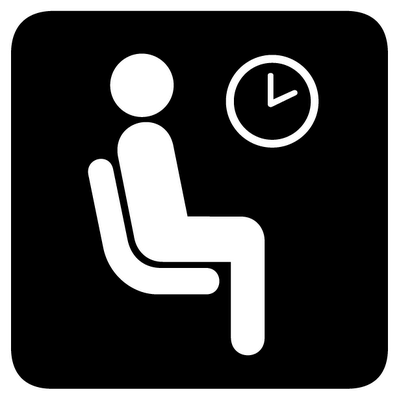 Waiting Room, a piece presented by Stephanie Nadeau, involves, you guessed it, waiting. I know Stephanie from out time at the 'Tute, and have admired her work for as long as I've known her. For this work, ya'll who show up will be invited, and I quote, "to come spend your time. Our mission is to allow you to contribute your time comfortably and productively while remaining completely idle. Wait for as little or as long as you like, it's entirely up to you. Stop by anytime for your free timecard and we'll get you started on a rewarding and enjoyable waiting experience." Come wait with us.
Spoke is located at 119 N. Peoria. Waiting Room is open Saturday from 12-8pm.
3. Radical Semantics at Pentagon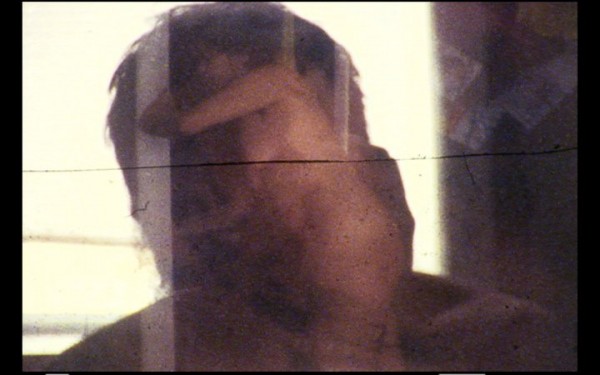 Here is another prime opportunity to sit and wait. Well, perhaps not wait. Held alongside Music From Big Pink, Radical Semantics features 16mm films by Eric Stewart, Alex Lake, Ross McFessell, Adam Neese and Randy Sterling Hunter. And I quote, "Radical Semantics is a survey of 16mm films by film-makers whose methods stand in opposition to the algorithmic and computer assisted processes that define many contemporary media works. Often working with home-made optics and developing their film in sinks and buckets, these filmmakers create short works that emphasize the expressive and opt for complexity rather than reproducibility and homogeneity."
Pentagon is located at 961 W. 19th St., 1F. Screening is Saturday from 8:10-10:10pm.
4. Grand Opening of the New OpShop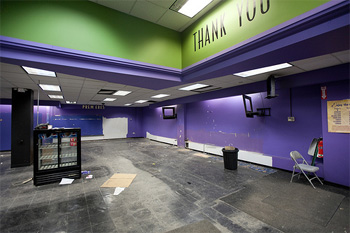 Round two of Laura Shaeffer's marvelous project, the OpShop. And I quote, "The Op Shop v.2 is thrilled to announce the grand opening of Adhocity: an ongoing, evolving where-it's-atmosphere of dialogue and opportunities for the exchange of ideas, objects and histories inspired by the principles of adhocism." Oh, and be sure to head downstairs to THE CREEPIEST BASEMENT EVER! Hooray!
The OpShop is located at 1613 E. 55th St. Reception is Saturday from 5-9pm.
5. Up For the Downstroke at 65 Grand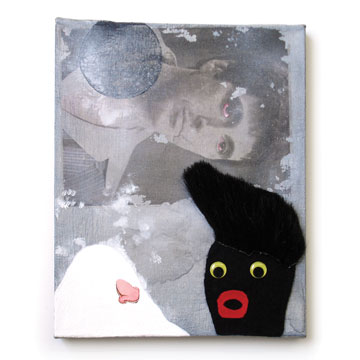 65Grand is awesome, and this work is awesome. What more can you ask for? Work by David Leggett.
65Grand is located at 1378 W Grand Ave. Reception is Friday from 7-10pm.
Oh, may darling lovelies, I will miss you all this weekend. I must leave you to travel north for the weekend. Friday night will find me sitting in a cabin on the edge of a lake, drinking rum and trying to figure out how to not loose at poker. It will be good, and I so dearly need it. But, I am not leaving you with nothing. Though I've been looking forward to this trip for a while now, I am bummed about the line-up I'm going to be missing this weekend, for it is a good one. Before I go on to the list, I did want to mention one thing. My friend Laura Shaeffer (of Home Gallery) is running the second iteration of the Op-Shop down in Hyde Park and is looking for proposals for the space. It is an old Hollywood Video with, I shit you not, the CREEPIEST FUCKING BASEMENT in the whole of time. Want to make some crazy site specific art ASAP? Proposals are due by Saturday! And now, for the list…
1. WTF 1.0 at Kunz, Vis, Gonzalez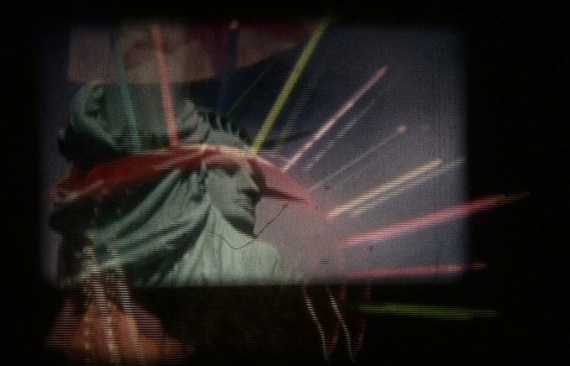 And I quote, "KVG cordially invites you to attend the opening of WTF 1.0 curated by Rosalinda March 19th 2010 from 6-10pm at 2324 Montana Chicago, IL. WTF is a Kunz, Vis, González exhibition series introducing the viewer to contemporary ideas on the cult of  'new and youth.'  WTF uses humor and the absurd in visual art to delight the viewer and create a reflexive lens in which to view radical shifts in cultural perspectives." Can't argue with anyone who calls an art show WTF. Perhaps my next show will be called FUBAR, or possibly BOHICA.
Kunz, Vis, González is located at 2324 W. Montana St., in the garage. The reception is Friday from 6-10pm.
2. Irena Knezevic: Gesture Guild at Threewalls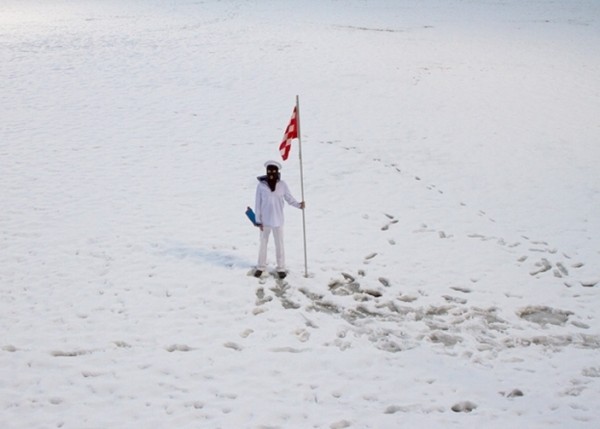 And I quote, "The League of Dark Departments have joined forces in the Gesture Guild, a bureau for the recovery and acquisition of lost gestures. The Gesture Guild aims to return and reinforce the primordial anxieties responsible for head-bending weight and other liquid spiraling disasters, topical and tropical." Oh and I love the editors note: Sailor attire is strongly encouraged, those who do not arrive as sailors will be made into sailors.
Threewalls is located at 119 N. Peoria St, #2C. The reception is Friday from 6-9pm, performance begins at 7pm.