Hallooo! My darling dearies, it's me again, the bringer of picks and the peddler of shows. Again, I'm not actually going to be around this weekend (this and next I'm in Cali, weekend after that Kentucky, then New Your the following weekend, if all works correctly). I will think of you all as I drink a 40 on Potrero Hill and watch the sun set over San Francisco Friday night. I'll be thinking of you, and ALL THE ART YOU ARE OUT SEEING IN MY ABSENCE! No getting lazy just 'cus the crawler's out of town. Get your ass out there and support your community. Got it? Good! All right, here you go…
Where did #1 go? To the land of Outdated Press Releases, that's where. Continue on to #2.
2. Waiting Room at Spoke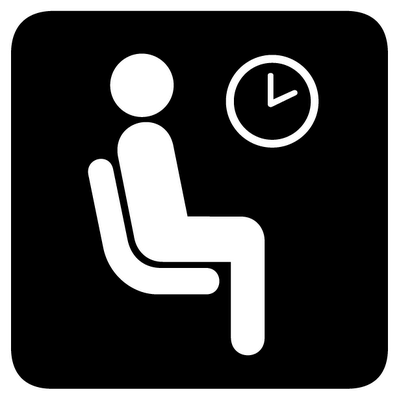 Waiting Room, a piece presented by Stephanie Nadeau, involves, you guessed it, waiting. I know Stephanie from out time at the 'Tute, and have admired her work for as long as I've known her. For this work, ya'll who show up will be invited, and I quote, "to come spend your time. Our mission is to allow you to contribute your time comfortably and productively while remaining completely idle. Wait for as little or as long as you like, it's entirely up to you. Stop by anytime for your free timecard and we'll get you started on a rewarding and enjoyable waiting experience." Come wait with us.
Spoke is located at 119 N. Peoria. Waiting Room is open Saturday from 12-8pm.
3. Radical Semantics at Pentagon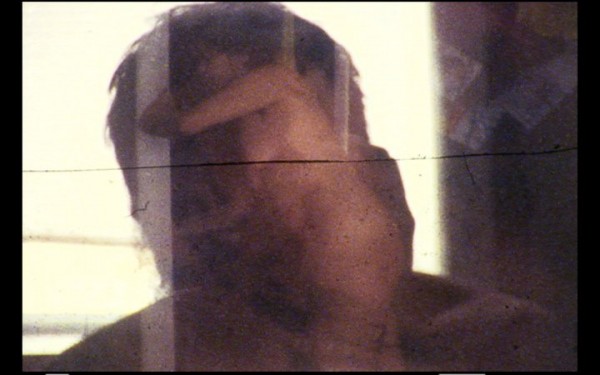 Here is another prime opportunity to sit and wait. Well, perhaps not wait. Held alongside Music From Big Pink, Radical Semantics features 16mm films by Eric Stewart, Alex Lake, Ross McFessell, Adam Neese and Randy Sterling Hunter. And I quote, "Radical Semantics is a survey of 16mm films by film-makers whose methods stand in opposition to the algorithmic and computer assisted processes that define many contemporary media works. Often working with home-made optics and developing their film in sinks and buckets, these filmmakers create short works that emphasize the expressive and opt for complexity rather than reproducibility and homogeneity."
Pentagon is located at 961 W. 19th St., 1F. Screening is Saturday from 8:10-10:10pm.
4. Grand Opening of the New OpShop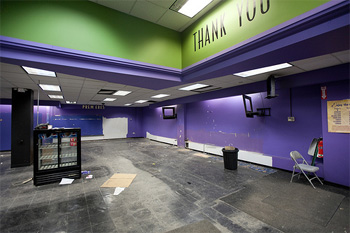 Round two of Laura Shaeffer's marvelous project, the OpShop. And I quote, "The Op Shop v.2 is thrilled to announce the grand opening of Adhocity: an ongoing, evolving where-it's-atmosphere of dialogue and opportunities for the exchange of ideas, objects and histories inspired by the principles of adhocism." Oh, and be sure to head downstairs to THE CREEPIEST BASEMENT EVER! Hooray!
The OpShop is located at 1613 E. 55th St. Reception is Saturday from 5-9pm.
5. Up For the Downstroke at 65 Grand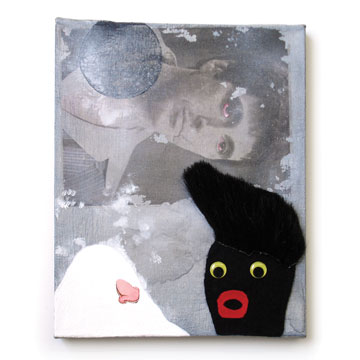 65Grand is awesome, and this work is awesome. What more can you ask for? Work by David Leggett.
65Grand is located at 1378 W Grand Ave. Reception is Friday from 7-10pm.
Oh, may darling lovelies, I will miss you all this weekend. I must leave you to travel north for the weekend. Friday night will find me sitting in a cabin on the edge of a lake, drinking rum and trying to figure out how to not loose at poker. It will be good, and I so dearly need it. But, I am not leaving you with nothing. Though I've been looking forward to this trip for a while now, I am bummed about the line-up I'm going to be missing this weekend, for it is a good one. Before I go on to the list, I did want to mention one thing. My friend Laura Shaeffer (of Home Gallery) is running the second iteration of the Op-Shop down in Hyde Park and is looking for proposals for the space. It is an old Hollywood Video with, I shit you not, the CREEPIEST FUCKING BASEMENT in the whole of time. Want to make some crazy site specific art ASAP? Proposals are due by Saturday! And now, for the list…
1. WTF 1.0 at Kunz, Vis, Gonzalez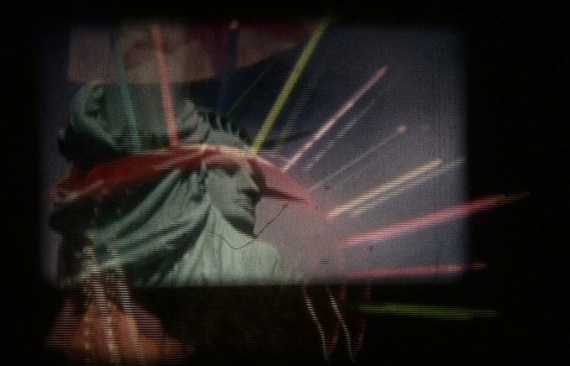 And I quote, "KVG cordially invites you to attend the opening of WTF 1.0 curated by Rosalinda March 19th 2010 from 6-10pm at 2324 Montana Chicago, IL. WTF is a Kunz, Vis, González exhibition series introducing the viewer to contemporary ideas on the cult of  'new and youth.'  WTF uses humor and the absurd in visual art to delight the viewer and create a reflexive lens in which to view radical shifts in cultural perspectives." Can't argue with anyone who calls an art show WTF. Perhaps my next show will be called FUBAR, or possibly BOHICA.
Kunz, Vis, González is located at 2324 W. Montana St., in the garage. The reception is Friday from 6-10pm.
2. Irena Knezevic: Gesture Guild at Threewalls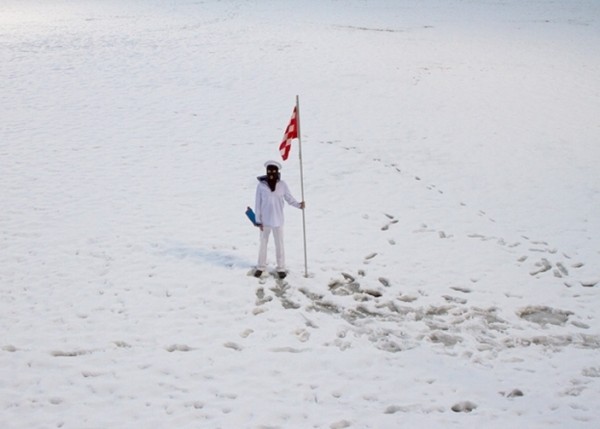 And I quote, "The League of Dark Departments have joined forces in the Gesture Guild, a bureau for the recovery and acquisition of lost gestures. The Gesture Guild aims to return and reinforce the primordial anxieties responsible for head-bending weight and other liquid spiraling disasters, topical and tropical." Oh and I love the editors note: Sailor attire is strongly encouraged, those who do not arrive as sailors will be made into sailors.
Threewalls is located at 119 N. Peoria St, #2C. The reception is Friday from 6-9pm, performance begins at 7pm.
1. This is Not for Sale at Parking Space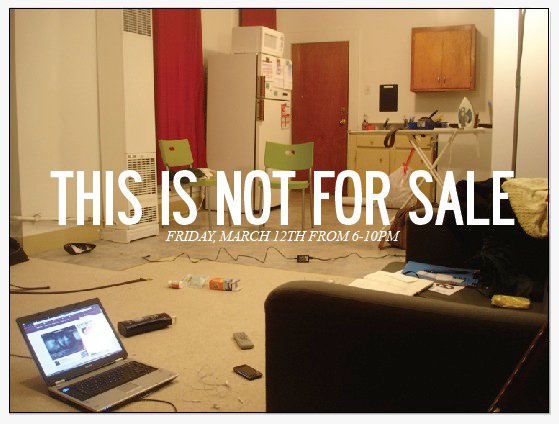 Anyone who's event description sounds like a ranting manifesto has my vote. This is a one night only even, so don't drag your damn feet or you're gonna miss it. Parking Space is, and I quote, "is a collaborative project initiated by artists Andrew J. Greene, E.J. Hill and Matthew Schaffer." This Is Not For Sale features the work of Karen Bovinich, Austin Eddy, Nick Fraccaro, Danny Greene, Xavier Jimenez, Alexa Loftus, Nina Mayer, Dorian McKaie, Annie Purpura, Kristen VanDeventer, and Tannar Veatch.
Parking Space is located at 2246 W. 19th St. Reception is Friday from 6-10pm.
2. Surrender Dorothy at Concertina Gallery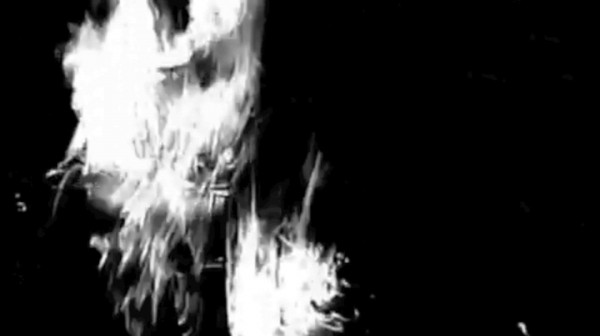 "Mining the tropes of adolescent identity, both artists share nostalgia—even obsession—for the stylized rebellion of teenage subcultures." Mmmm…sounds like drinkin' beer and burning shit. Or maybe that was just my teen years. Can't help but wonder about what's going to happen to Dorothy too. Surrender Dorothy consists of a large scale collaboration between Jesse Butcher and Corkey Sinks.
Concertina Gallery is located at 2351 N. Milwaukee Ave. Reception is Saturday from 7-10pm.
3. Hexenhaus at No Coast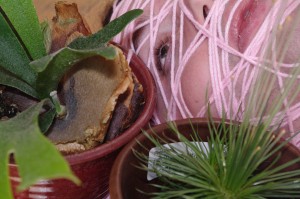 I have a think for work that involves animals. It's personal taste, but eh, you stick an animal in there, I'll at least give it a second look. I also like gardening. So, when I read a description like, "The private lives of humans, animals, and houseplants exist betwixt and between the magic and glamor of polarized human emotions in Hexenhaus" I obviously become intrigued. Hexenhaus features to work of Tessa Siddle.
No Coast is located at 1500 W. 17th St. Reception is Friday from 6-9pm.
1. Containers at DIG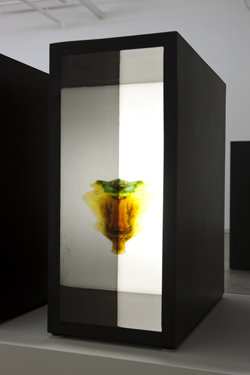 A space over by Monument 2, DIG looks like it could be a new place we all might want to start going to. As usual, it is hard to tell from the photos what the actual work will be (when it's 3-D), but the light box Rorschach thing going on looks interesting. What to see a "new" place (new to me at least)? Head on over.
DIG is located at 2003 N Point #3. Reception is Friday from 6-9pm.
2. Anatomy in the Gallery at The International Museum of Surgical Science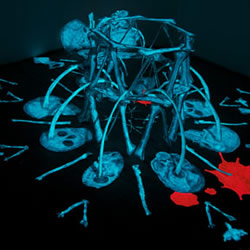 Now, I will admit a "conflict of interest" here (if you believe in those), I am good friends with Annie Heckman. Now that the formalities are taken care of, HOLY CRAP, these shows are going to be awesome. I've known Annie's work for a while now, and saw Lauren Kalman's work at, I think, SOFA. Heckman's exibit is called "You thought that you were alone but I caught your bullet just in time," and Kalman's is called "Blooms, Efflorescence, and Other Dermatological Embellishments." Glow-in-the-dark bones and skin rashes made of precious stones? How can you go wrong?
The International Museum of Surgical Science is located at 1524 N. Lake Shore Dr. Reception is Friday from 5-8pm.
3. Twelve Hundred Miles Down the Street at Linda Warren Gallery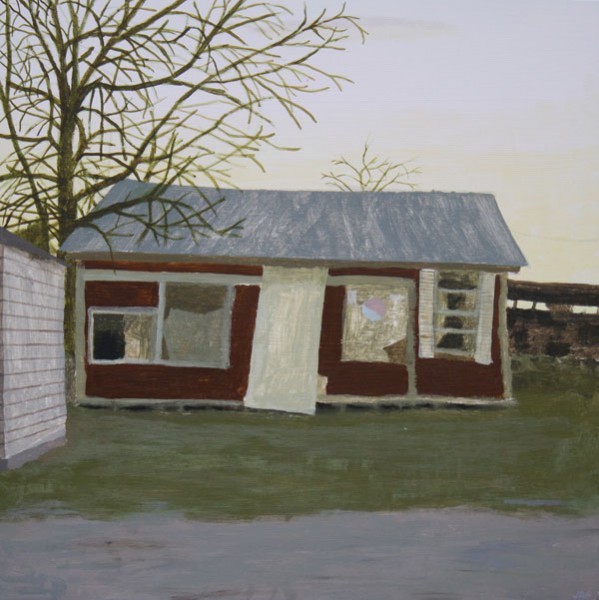 I think I'm attracted to this work because it reminds me of my own photography, in a weird, round-about way. Depressed places rendered formally for contemplation, I guess you could say. I am generally a lover of Linda Warren's place, and this looks like another good show for the books. All the paintings in Twelve Hundred Miles are by Joseph Noderer. Michael Stillion will be showing in the Project Space.
Linda Warren Gallery is located at 1052 W. Fulton Market St. Reception is Friday from 6-9pm.
4. Carnival of Curiosity at Holy Mountain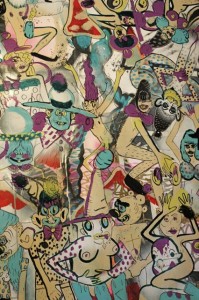 You ever heard of Holy Mountain? I hadn't until earlier this week. For those of you new to it, Holy Mountain is a women-owned BDSM Studio in the West Loop.  And I quote, "Carnival of Curiosity is intended to bring a new audience into an environment they might not otherwise explore, and to showcase the talents of a collective of Pro Dominas who already contribute to Chicago's artistic zeitgeist in their own ways." Sounds like a party to me!
Holy Mountain is located at 120 N. Green. Reception is Friday from 6-9pm.
5. The Strange Case of William Mumler at The Renaissance Society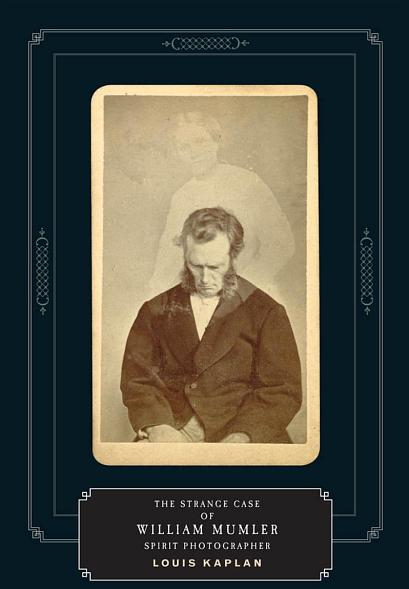 Spirit photography is rad! Now Louis Kaplan from the University of Toronto will be discussing the work of one the most famous, William Mumler. And I quote, "As Kaplan's case study of William Mumler shows, faith in the truth-telling abilities of photography has always been accompanied by skepticism about the objectivity of the photographer. Beginning in the early 1860s, Mumler became famous in Boston and New York for taking "spirit photographs" in which ghostly images of departed family members or friends appear in portraits of living subjects." Hooray for ghosts!
The Renaissance Society is located at 5811 S. Ellis Ave. The lecture will be held Sunday in  Swift Hall, Room 106 at 2pm.
1. Pamela Fraser at Golden Gallery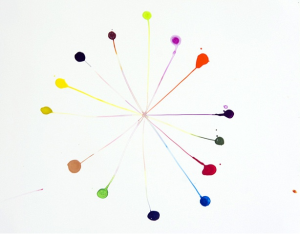 Golden Gallery, generally a crowd pleaser, is putting up another strong show. This round it consists of works on paper by artist Pamela Fraser. The works (from what I could find and discern) are all abstract, hyper-color pieces. Is "eye candy" a bad word in the art world?
Golden Gallery is located at 816 W. Newport Ave. Opening reception is Friday from 6-9pm.
2. Alumni at David Weinberg Gallery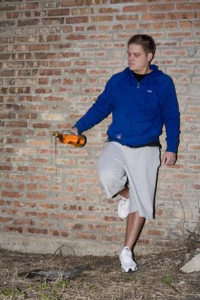 I went to SAIC for grad school, but I don't believe that gives me a complete bias for SAIC grad work. However, when I see good work from my fellow alums, I got to give it a shout.  David Weinburg is putting on an exhibition of "recent" SAIC grad work, including that of Amy Mayfiled, Noelle Allen, Helen Maurene Cooper, & Michael Ratulowski. If you haven't seen their work yet (which, if you've been in Chicago a while, is unlikely) make sure you stop by. If you already know their work, head over for a refresher on why they're awesome.
David Weinberg Gallery  is located at 300 W. Superior St. Opening reception is Friday from 5-8pm. [Read more]