Hello again ya'll! Hope you had fun last weekend without me. I had a grand old time down in Missouri with the Zombie Squad crew, kicking it in Manbath, going to the range, and floating down and annoying low but none the less relaxing river. Oh yeah, and Motel 6 and Waffle House, the perfect bracket for any camping/road trip. I came back planning on hitting the ground running, only to find most things shuttered for the weekend of patriotic fireworks. Bummer. There are still a few things happening this weekend, but because of the small source pool, this week you get a Top 3, ranter than a Top 5. Next weekend looks like it might be busy, so perhaps I'll be able to over compensate then. But, until that time, here's the picks…
1. The Things I Once Owned at Ebersmoore
Photographs of objects formerly owned by the artist, Gregg Evans (or at least that's how the story goes). Jeroen Nelemans will also be showing work under the title "Pilfer Your Land."
Ebersmoore is located at 213 N. Morgan, #3C. Reception is Friday from 6-9pm.
2. This is Still Life at Monument 2
Contemporary artists working with the still life. The exhibition is curated by Ghazal Hashemi, and includes the work of Wilford Barrington, Amir H. Fallah, Ian Hawk, Bruce Ingram, Sandy Kim, Jason Lazarus, Maximilian Schubert, Dylan Walker, and Harley David Young.
Monument 2 is located at 2007 N. Point St. Reception is Saturday from 2-6pm.
3. Contemplations & …Sorry I Didn't Have Time to Google You at Julius Caesar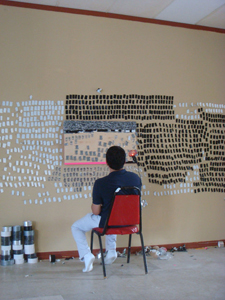 Two shows for the price of one: Gil Rocha's Contemplations, and …Sorry I Didn't Have Time to Google You, a group show featuring the work of David Jourdan, Lisa Holzer, Kitty Kraus, Chiara Minchio, and Stefan Schuster. And, and, and, a good place to have a 4th BBQ!
Julius Caesar is located at 3311 W. Carroll Ave. Reception/BBQ Sunday from 4-7pm.
1. In A Plain Brown Wrapper at Johalla Projects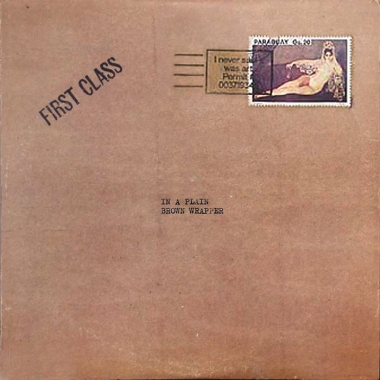 Not for kids. Literally, you have to be 18 or over to enter. Work by Steven Frost, Elisa Garza, Elise Goldstein, Emerson Granillo, Jesse Hites, Jacob King, Ivan Lozano, Joelle McTigue, Karina Natis, Clare O'Sadnick, Edward Rossa, Joshua Sampson, Talaya Schmid, Kristen Stokes, Jaroslaw Studencki, Bu Tu, Wayama Woo, and Meredith Zielke. Organized by Barbara DeGenevieve.
Johalla Projects is located at 1561 N. Milwaukee Ave. Reception Saturday from 7-10pm
2. Ox-Bow Centennial Two-fer: Historical Works at Corbett vs. Dempsey and Contemporary Art at Roots and Culture.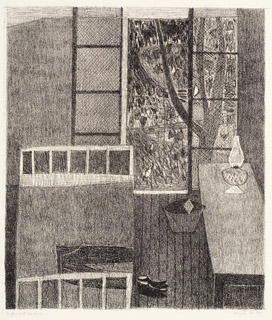 Two exhibitions celebrating the Centennial festivities for the Ox-Bow Summer School of Art.
Corbett vs. Dempsey is located at 1120 N Ashland Ave. Reception Saturday from 5-9pm. Roots and Culture is located at 1034 N. Milwaukee Ave. Reception Saturday from 6-9pm.
3. There, Now It Will Last Forever at The Family Room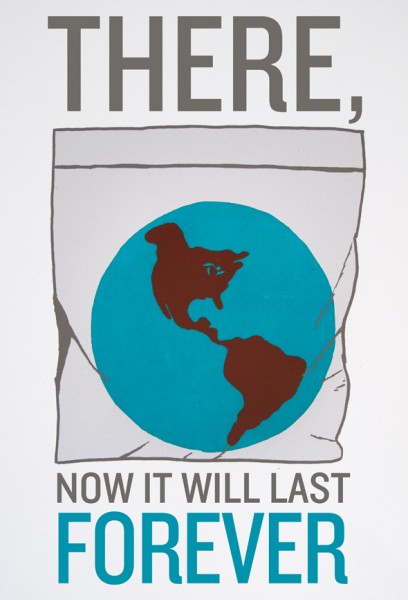 Work by Stephen Eichhorn, James Ewert Jr, Ron Ewert, Mike Fortress, Jenny Kendler, Michael Ruggirello, Molly Schafer, Ben Speckmann, Davey Sommers, Scott Thomas and INDO.
The Family Room is located at 1821 W. Hubbard St., #202. Reception Friday from 7pm-12am.
4. Sangre, Sudor y Papeles: Artists examine the immigration issue at Antena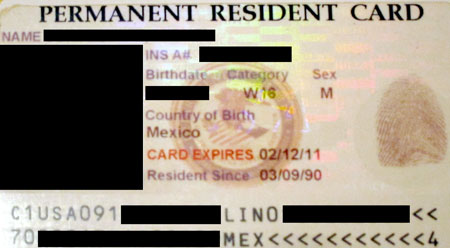 Work by Saul Aguirre, Adriana Baltazar, Miguel Cortez, Salvador Jiménez-Flores, Jaime Mendoza, Jenny Priego, and Elvia Rodriguez-Ochoa.
Antena is located at 1765 S Laflin St. Reception Friday from 6-10pm.
5. No Money No Pancakes at Second Bedroom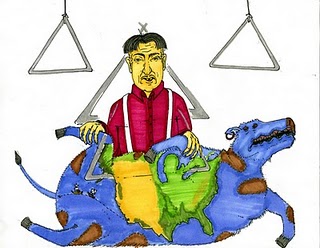 Something weird'll be going on. BYOB but there's free waffles.
Second Bedroom is located at 3216 S. Morgan St. Reception Saturday from 7-11pm.
This week I do have a full Top 5 for you, and this isn't all there is out there worth seeing this weekend. Golden Gallery is opening a new show, as well as their annex. HungryMan is hosting a solo exhibit curated by Jason Lazaus. NoCoast and Perigrineprogram are both rocking out with new shows over in Pilsen. Revolution Tattoo looks like it's hosting some fucked-up version of the Muppet show, and the grand ole' 'Tute is beginning a fantastic tribute show to Louis Sullivan. And to top it off, you can go see punk-folk at CvsD. And this isn't even the Top 5 picks yet! It's squaring up to be a good weekend. No sitting at home drinking beer, get off your ass and go see some art!
1. Putting Your Money Where Your Mouth Is…A LOVE STORY at Western Exhibitions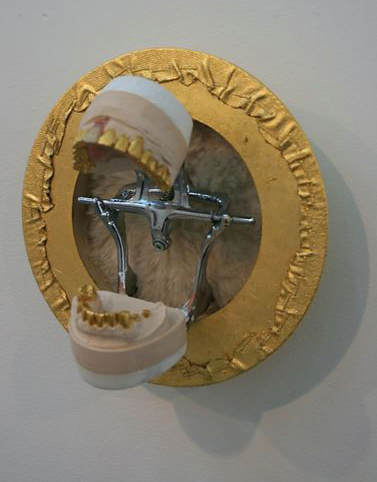 The second iteration of a joint show featuring the works of Genesis Breyer P-Orridge and Daniel Albrigo. Also opening that night at WesEx: The Power of Selection, part 2, curated by Ryan Travis Christian and featuring the work of Evan Gruzis, Denise Kupferschmidt, Keegan McHargue, and Dana Dart-McLean.
Western Exhibitions is located at 119 N. Peoria St., suite 2A. Reception is Friday from 5-8pm.
2. My Funhouse at Eastern Expansion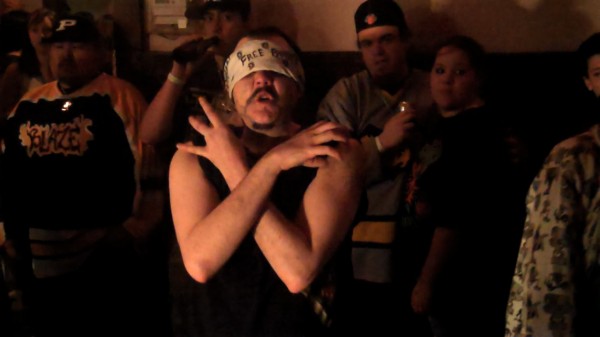 Oh ICP, you will never cease to inspire amazing things. My Funhouse, a series from Johanna Wawro and Andy Resekis, is a photo and video installation about the Juggalo Family.
Eastern Expansion is located at 244 W 31st St. Reception is Saturday from 7-11pm.
3. Remembering the Future at The Hills Esthetic Center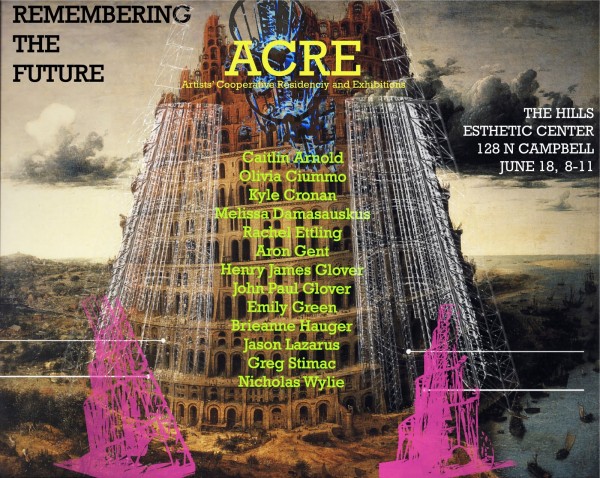 And I quote, "A conglomeration of new photographs, drawings, sculpture, moving image and sound by the founding members of ACRE, Chicago's newest Artist Residency (that takes place in the great state of Wisconsin!)." Including the work of Caitlin Arnold, Olivia Ciummo, Scott Cowan, Kyle Cronan, Melissa Damasauskas, Rachel Ettling, Aron Gent, Henry James Glover, John Paul Glover, Emily Green, Brieanne Hauger, Katy Keefe, Jason Lazarus, Greg Stimac and Nicholas Wylie.
The Hills Esthetic Center is located at 128 N Campbell Ave, G. Reception is Friday from 8-11pm.
4. Passionate Holiness at La Llorona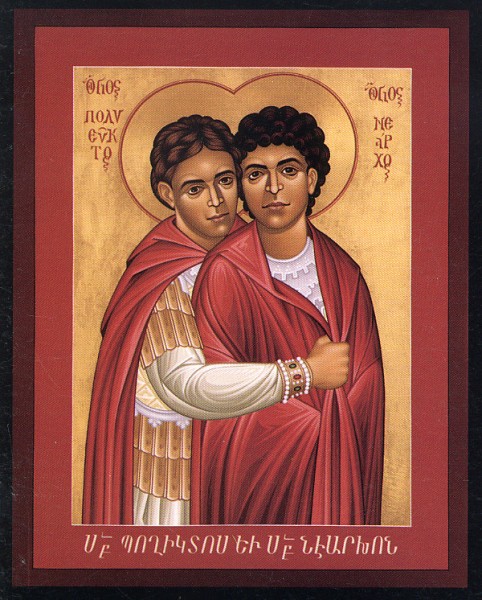 And I quote, "The images depict influential, yet highly overlooked and occasionally controversial Christian figures who, had they lived in the present, might have been a source of inspiration to gays and lesbians." Work by Robert Lentz, Lewis Williams, William Hart McNichols, and David Lee Csicsko.
La Llorona is located at 1474 W. Webster Ave. Reception is Friday from 6pm-1am.
5. New Directions in Collage "Contemporary Collage" at the NEIU Fine Arts Center Gallery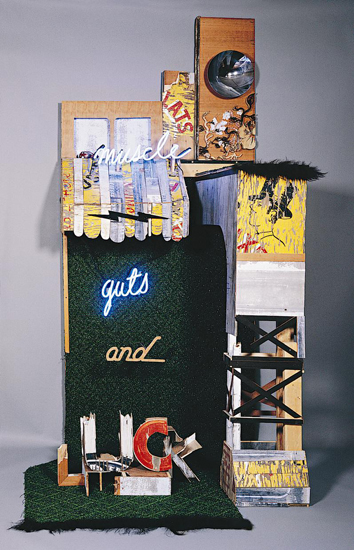 And I quote, "Contemporary collage inspired work by Juan Angel Chavez, Lydia Diemer, Stephen Eichhorn, Clark Ellithorpe, Chad Kouri, Alexis Mackenzie, Leslie Mutchler, and Neva Sills."
NEIU Fine Arts Center Gallery is located at 5500 N St Louis Ave. Reception is Friday from 6-9pm.
This week my Top 5 in actually a Top 4. Why? 'Cus I say so damn it!  I'll probably be out of town on Saturday, but luckily, my Top 4 are all on Friday. So, without further ado…
1. The First Five Years at 65Grand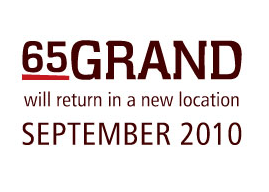 We all know the city gives shit to apartment galleries, even though it was recently discovered that the city itself didn't even have its own damn story straight on what was illegal and what wasn't. Well, unfortunately, Bill was one of those that ended up with the shi..ahem…short end of the stick. This is your last chance to see 65Grand in its original incarnation, and get an overview of the last five years of exhibitions.
65Grand is located at, well, you figure it out. Reception is from 7pm to 1am.
2. The Intuitive Photography of Jay King and Lee Balterman at Stephen Daiter Gallery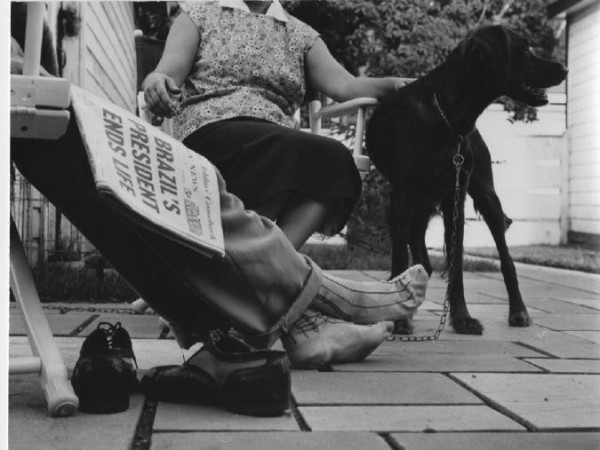 Daiter presenting more of the work he does best. I've really come to love Stephen Daiter Gallery over the last year. Street and personal photography spanning a 60 year period by Chicago natives Jay King and Lee Balterman.
Stephen Daiter Gallery is located at 230 W. Superior St. Reception is from 5-8pm.
3. I'll Be Your Mirror at Spoke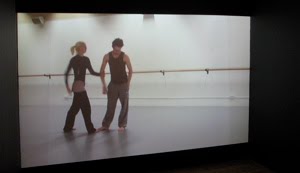 From the venue that brought puppies into the gallery (I shit you not, it was awesome), comes another round of strangness. The artists of I'll Be Your Mirror, and I quote, "will focus their energy on exploring the possibilities of mutually beneficial relationships rooted in conversation, exchange and sincerity." Included in the exhibition are Lise Haller Baggesen and Anni Holm of Chicago, Gitte Bog of Mexico City, Gudrun Hasle and Berit Nørgaard of Copenhagen.
Spoke is located at 119 N Peoria St. #3D. Reception is from 5-8pm.
4. About Face at Thomas Robertello Gallery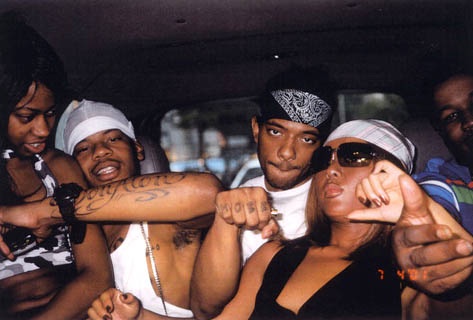 An amazing show dealing with the face. Don't miss it, you will be sad if you do. Including works by Jason Robert Bell, Cody Critcheloe (SSION), John Delk, Scott Fife, Emily Noelle Lambert , Nikki S Lee , Noelle Mason, Mike Nudelman, Ed Paschke, Grant Schexnider, Travis Leroy Southworth, and Julie Weitz.
Thomas Robertello Gallery  is located at 939 W. Randolph St. Reception is from 5-8pm.
R.I.P. Louise Bourgeois and Dennis Hopper. A depressing weekend two-fer. Well, what can ya do? My solution: go get drunk off free gallery booze and look at some weird shit. Mmmm…box wine.
1. Patrick Ryoichi Nagatani and Carolyn Bernstein at the International Museum of Surgical Science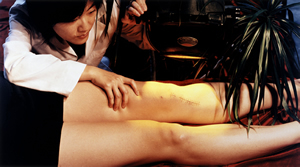 Perhaps some archaic chromatherapy to cure what ails you. Two shows opening at IMSS: Patrick Ryoichi Nagatani's Chromatherapy and Carolyn Bernstein's Yew Tree Project.
The International Museum of Surgical Science is located at 1524 N. Lake Shore Dr. Reception is Friday, from 5-8pm.
2. Sense Objects at Noble & Superior Projects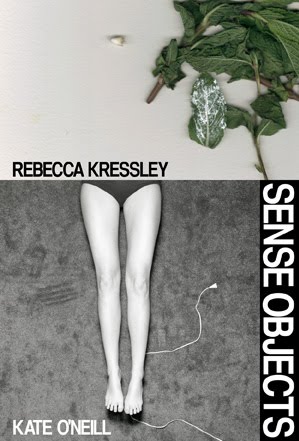 Another exciting paring at the corner of Noble and Superior. This round they present Kate O'Neill's Third Law and Rebecca Kressley's ON THE SOUTH LOCK OVER SHINE.
Noble & Superior Projects is located at 1418 W. Superior St. Reception is Friday, from 6-10pm.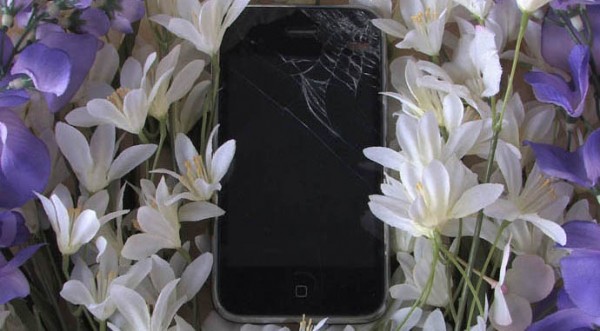 New work at ThreeWalls by Chicago-based artist Eric Fleischauer, including video and an artist book.
Threewalls is located at 119 N. Peoria St., #2A. Reception is Friday, from 6-9pm.
4. Our First Sixty-Nine at Monument 2 Gallery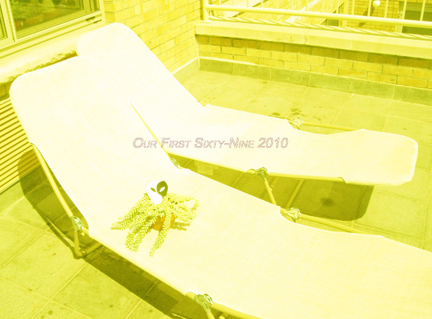 A quick turn around from last week's show for another collaboration. This weekend Natalie Labriola and J. Patrick Walsh create Our First Sixty-Nine. How intriguing.
Monument 2 Gallery is located at 2007 N. Point St. Reception is Saturday, from 6-10pm.
5. Exhibition 7.06052010 at MVSEVM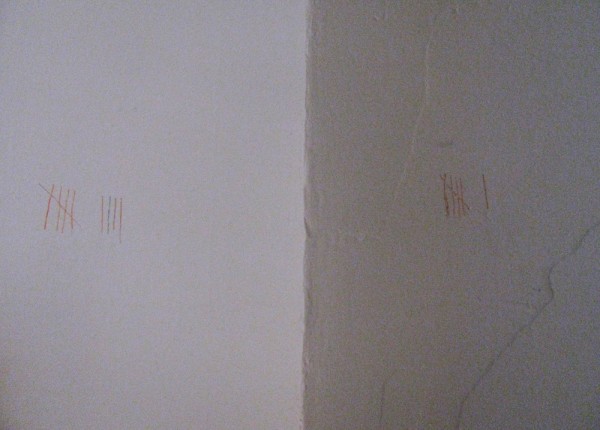 Another chronologically, numerically titled show from the MVSEVM kids of Humboldt Park. The dance card is packed for this one, including the work of: Chad Kouri, Rachel Niffenegger, Jes Takla, Omair Hussain, Brookhart Jonquil, Robert Andrade, Luke Willard, Scott Jarrett, Carson Fisk-Vittori and Mark Beasley.
MVSEVM is located at 1626 N California Ave, #2. Reception is Saturday, from 6-10pm.