1. Containers at DIG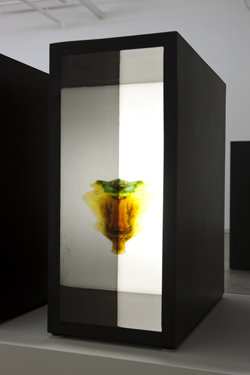 A space over by Monument 2, DIG looks like it could be a new place we all might want to start going to. As usual, it is hard to tell from the photos what the actual work will be (when it's 3-D), but the light box Rorschach thing going on looks interesting. What to see a "new" place (new to me at least)? Head on over.
DIG is located at 2003 N Point #3. Reception is Friday from 6-9pm.
2. Anatomy in the Gallery at The International Museum of Surgical Science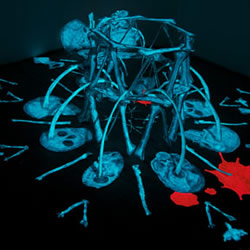 Now, I will admit a "conflict of interest" here (if you believe in those), I am good friends with Annie Heckman. Now that the formalities are taken care of, HOLY CRAP, these shows are going to be awesome. I've known Annie's work for a while now, and saw Lauren Kalman's work at, I think, SOFA. Heckman's exibit is called "You thought that you were alone but I caught your bullet just in time," and Kalman's is called "Blooms, Efflorescence, and Other Dermatological Embellishments." Glow-in-the-dark bones and skin rashes made of precious stones? How can you go wrong?
The International Museum of Surgical Science is located at 1524 N. Lake Shore Dr. Reception is Friday from 5-8pm.
3. Twelve Hundred Miles Down the Street at Linda Warren Gallery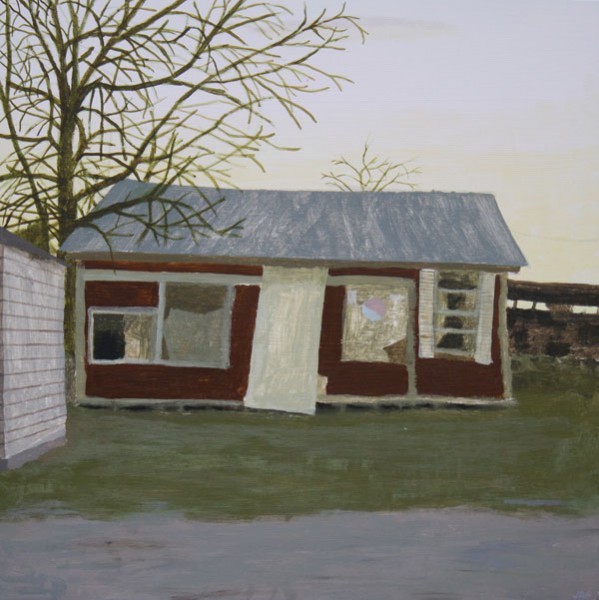 I think I'm attracted to this work because it reminds me of my own photography, in a weird, round-about way. Depressed places rendered formally for contemplation, I guess you could say. I am generally a lover of Linda Warren's place, and this looks like another good show for the books. All the paintings in Twelve Hundred Miles are by Joseph Noderer. Michael Stillion will be showing in the Project Space.
Linda Warren Gallery is located at 1052 W. Fulton Market St. Reception is Friday from 6-9pm.
4. Carnival of Curiosity at Holy Mountain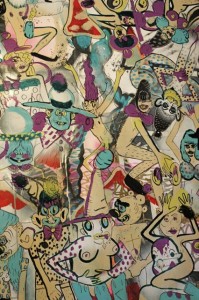 You ever heard of Holy Mountain? I hadn't until earlier this week. For those of you new to it, Holy Mountain is a women-owned BDSM Studio in the West Loop.  And I quote, "Carnival of Curiosity is intended to bring a new audience into an environment they might not otherwise explore, and to showcase the talents of a collective of Pro Dominas who already contribute to Chicago's artistic zeitgeist in their own ways." Sounds like a party to me!
Holy Mountain is located at 120 N. Green. Reception is Friday from 6-9pm.
5. The Strange Case of William Mumler at The Renaissance Society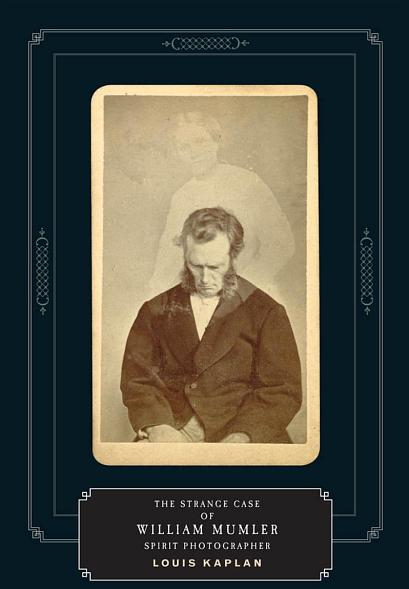 Spirit photography is rad! Now Louis Kaplan from the University of Toronto will be discussing the work of one the most famous, William Mumler. And I quote, "As Kaplan's case study of William Mumler shows, faith in the truth-telling abilities of photography has always been accompanied by skepticism about the objectivity of the photographer. Beginning in the early 1860s, Mumler became famous in Boston and New York for taking "spirit photographs" in which ghostly images of departed family members or friends appear in portraits of living subjects." Hooray for ghosts!
The Renaissance Society is located at 5811 S. Ellis Ave. The lecture will be held Sunday in  Swift Hall, Room 106 at 2pm.
1. Pamela Fraser at Golden Gallery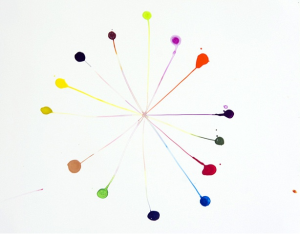 Golden Gallery, generally a crowd pleaser, is putting up another strong show. This round it consists of works on paper by artist Pamela Fraser. The works (from what I could find and discern) are all abstract, hyper-color pieces. Is "eye candy" a bad word in the art world?
Golden Gallery is located at 816 W. Newport Ave. Opening reception is Friday from 6-9pm.
2. Alumni at David Weinberg Gallery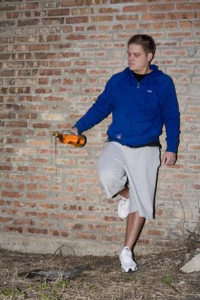 I went to SAIC for grad school, but I don't believe that gives me a complete bias for SAIC grad work. However, when I see good work from my fellow alums, I got to give it a shout.  David Weinburg is putting on an exhibition of "recent" SAIC grad work, including that of Amy Mayfiled, Noelle Allen, Helen Maurene Cooper, & Michael Ratulowski. If you haven't seen their work yet (which, if you've been in Chicago a while, is unlikely) make sure you stop by. If you already know their work, head over for a refresher on why they're awesome.
David Weinberg Gallery  is located at 300 W. Superior St. Opening reception is Friday from 5-8pm. [Read more]
It's that time again. This was another week full of many worthy options for viewing. I'll be going to quite a bit more than just these five, but these looked particularly interesting:
1. You Can Lose Your Balance at 65 Grand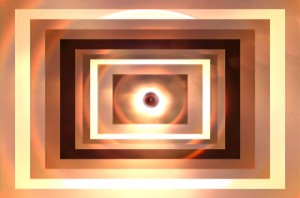 I've been a fan of 65Grand for quite a while. I am not terribly familiar with Scott Wolniak, but I took a trot over to his website, and it looked like interesting stuff.  Corbett vs Dempsey or Noble and Superior are both close by, so why not go for a two- or three-for-one? See ya'll at the top of the stairs.
65Grand is located at 1378 W. Grand Ave. Reception is Friday from 7-10pm.
2. Sarah Best: Daily Photos at Antena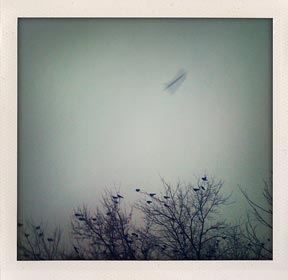 There are two shows opening at Antena this Friday, and this is actually the smaller of the two. The premise involves cell phone pictures, a medium that I still find dubious, but which I need to see more of, so as to fully form my opinion. The one image available is beautiful, as you can see.
Antena is located at 1765 S. Laflin St. Reception is Friday from 6-10pm.
3. UnCommon Territories at Heaven Gallery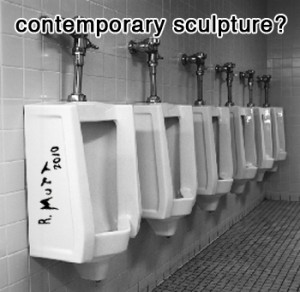 A group show of (primarily) SAIC sculpture kids, including: Marissa Benedict, Christopher Bradley, Scott Carter, Lauren Carter, Younghwan Choi, Colleen Coleman, Allison Fall, Elise Goldstein, Katya Grokhovsky, Samantha Hill, Holly Holmes, Scott Jarrett, Selena Jones, Maya Mackrandilal, Lisa Nonken, Luis Palacios, Ben Stagl, Stephanie Victa, Andrew Norm Wilson. Come spend an evening in Heaven.
Heaven Gallery is located at 1550 N Milwaukee Ave. Reception is Friday from 7-11pm.
4. Duncan R. Anderson at Kasia Kay Gallery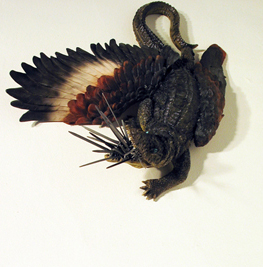 The best exhibition I ever saw at Kasia's place was Anderson's previous exhibition. I'm super excited to see that he's back, and I can't wait to see what new craziness he has on display. This dude's work is friggin' awesome.
Kasia Kay Gallery is located at 1044 W. Fulton Market. Reception is Friday from 6-8pm.
5. Room-a-Loom at Swimming Pool Project Space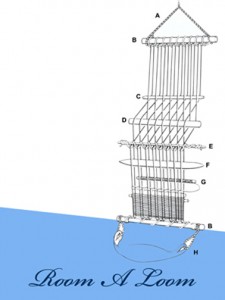 Come see the spectacular culmination of the Room-A-Loom! People have ween donating their blue weaveable material for almost a month now. It is time now to experience what a giant loom and a giant room can make together! It's gonna be fort-tastic!
Swimming Pool Project Space is located at 2858 W Montrose Ave.Reception is Saturday from 6-10pm.
Ok, so for those of you who don't know yet, CAA (College Art Association) has dubbed Chicago worthy for it's pedagogical adventures, and has settled in our fair city for the weekend. As a member of CAA, I'll be cruising from lecture to lecture the next few days, trying to suck up as much strange knowledge as I can while the circus is in town. But I'm not the only one excited about the CAA crew. As a result of the conference, just about everyone else in town is trotting out something or other, much of which is AWESOME! As a result, I bring you The Biggest Top 5 You've Ever Seen! Rather than picking individual galleries for the Top 5, I've corralled a Top 5 of places (in no particular order) you should go this weekend. Hope ya'll enjoy.
1. Pilsen
The self-proclaimed Chicago Arts District is holding it's monthly 2nd Fridays round of openings. Here's the places I'd go if I were you:
Chicago Art Department – 1837 S. Halsted. Cultural Excavation, work by Christopher Piatt, Ben Valentine, Wayne Bertola, Virginia Broersma, Allison Rae Butkus, Seth Gershberg, Jennifer Hines, Jennifer Jackson, Sarah Leitten, Amanda Paulson, Aaron Wooten and others. Reception Friday, from 6-10pm.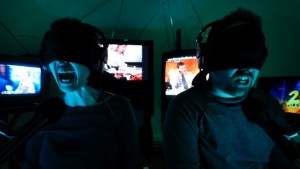 ROOMS Gallery – 645 W 18th St. ORACLE:CHANNELING, with Marrakesh & Todd Frugia. Performance Friday, from 8-10pm.
Hooray!
1. Dialogue: Presented by IRUS art (an intercultural collaborative art show between artists in Iran and the U.S.) at Co-Prosperity Sphere –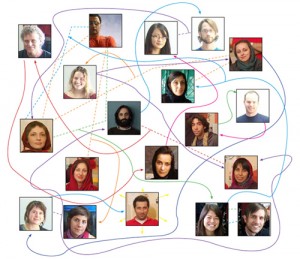 The crew down at Co-Pro are always working hard to put on events that are relevant withing AND beyond our little world of art. This is obviously no exception. And I quote, "Two teams of artists, one in Tehran and another in Denver have assembled under one name: IRUS (Iran – United States). Starting with our mutual respect for art, we have established collaborative projects between our groups." Friday night is the show reception, and Saturday is the discussion panel.
Co-Prosperity Sphere is located at 3219 S Morgan St. Reception is Friday from 7-10pm. Discussion is Saturday from 5-7pm.
2. M155 4m3r1c4 at Noble & Superior Projects –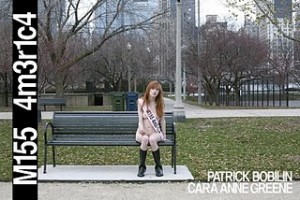 Now, I will admit, I am rather partial to Noble and Superior Projects already, but that said, this show absolutely deserves a place in this weekend's Top 5, regardless of my previous experience with 'em. This show is a double whammy with Patrick Bobilin and Cara Anne Greene. Patrick's work, and I quote, "M155 4m3r1c4 (Miss America), is a loose narrative which uses documentation and fiction together to create a broad self-portrait doubling as cultural commentary," and involves video, photographs, and documents relating to the M155 4m3r1c4 narrative. And Cara Anne Greene, beautiful, beautiful Cara Anne Greene will be serving up cullinary complements to the story of M155 4m3r1c4. AWESOME!
Noble & Superior Projects is located at 1418 W Superior St 2R. Reception is Friday 6-10pm.
3. Closing Reception for Byron Roche –

Byron was one of the first gallerists I met in Chicago, and he set the bar high. He is endlessly knowledgeable and endlessly kind. It is, therefore,with a sad heart, that I make this addition to the Top 5. After 16 years with a public gallery, Byron is closing his space. He will continue to operate as a private art consultant, but no longer will there be that comforting island of Byron Roche Gallery in River North. No more box wine, no more Sweetheart Jewelry. So come down and say goodbye, this is your last chance.
Byron Roche is located 750 N. Franklin. Closing reception is Saturday from 11am-6pm.
4. Artist Talk with Adam Ekberg at Thomas Robertello Gallery –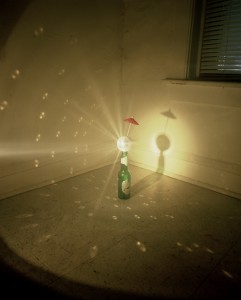 The first of two not-to-be-missed artists' lectures happening this weekend. The be-bearded countenance of Mr. Ekberg will be discussing his work at Thomas Robertello Gallery, amid his wall mounted work. And I quote, "continuing with the use of lens-based phenomena, humble celebratory gestures, and primitive constructs, Ekberg further develops two distinct bodies of work; images created in the woods or nature, and images using his apartment as stage set." Be there or be square!
Thomas Robertello Gallery is located at 939 West Randolph St. The artist talk begins at 3pm.
5. Artist Talk with Aspen Mays at HPAC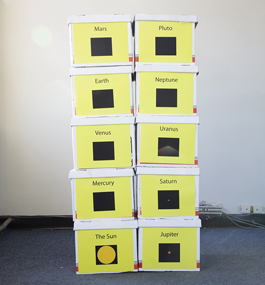 The second not-to-be-missed artists' lecture this weekend. Aspen Mays will be discussing works from her From the Office of Scientists exhibition currently on display at HPAC. And I quote, "Mays activates the office cubicle as a site for information production and general inquiry where "big ideas" are generated." Sweet!
Hyde Park Art Center is located at 5020 S. Cornell Ave. The artist talk begins at 2pm.