1. Twist-flip-tremble-trace at Johalla Projects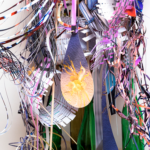 Work by Aimée Beaubien.
Johalla Projects is located at 1821 W. Hubbard St. Reception Friday, 7-10pm.
2. Scenic Overlook at Hyde Park Art Center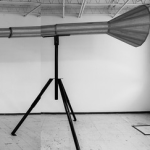 Work by Susan Giles
Hyde Park Art Center is located at 5020 S. Cornell Ave. Reception Sunday, 3-5pm.
3. Shadowboxing the Axis at Gallery 400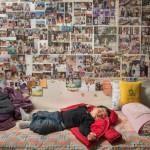 Work by Soohyun Kim, Meredith Lackey and Sherwin Ovid.
Gallery 400 is located at 400 S. Peoria St. Reception Friday, 5-8pm.
4. The Arrows Like Soft Moon Beams at 65Grand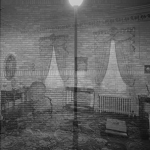 Work by Ian Pedigo.
65Grand is located at 1369 W. Grand Ave. Reception 6-9pm.
5. Y'all and A Rock (me too) at Hidden Dog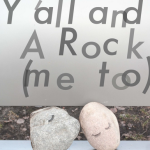 Work by Yani Aviles, Justin Chance, Connor Crable, Hunter Foster, Alyx Harch, Andrew Lu, Katie Rapheal, Amina Ross, Chase Schoonmaker, Emily Schulert, Simone Siegel, Cait Smith, Kelsey Strebler, Kate Ulschmid and Tongyu Zhao.
Hidden Dog is located at 2151 W. 21st St. Reception Friday 7-10pm.
1. Robert Buck at Iceberg Projects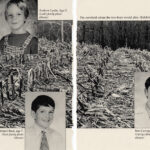 New work by Robert Buck
Iceberg Projects is located at 7714 N. Sheridan Rd. Reception Saturday, 6-9pm.
2. Geometry in Outer Space or Heaven at Monique Meloche Gallery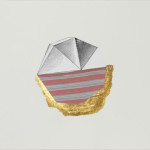 Work by Karen Reimer.
Monique Meloche Gallery is located at 2154 W. Division St. Reception Saturday, 4-7pm.
3. People always say a house is like a body and the body is like a house… at Terrain Exhibitions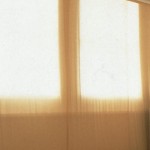 Work by Jeanne Dunning.
Terrain Exhibitions is located at 704 Highland Ave. Oak Park. Reception Sunday, 2-5pm.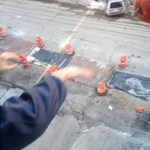 Work by Bria Williams, Kacie Lambert and Lauren Quin.
Outhouse is located at 212 N. Sangamon St. #3B. Reception Friday, 6-10pm.
5. A waiting, April 10, 2015 at Aspect/Ratio Gallery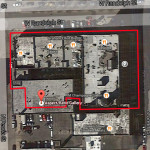 Performance organized by Diaz Lewis.
Aspect/Ratio Gallery is located at 119 N. Peoria St. Reception Friday, 6-9pm.
1. Were the Eye Not Sunlike – PHYSICAL at Fernwey Gallery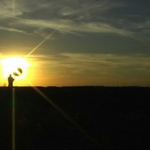 Work by Lauren Edwards, Assaf Evron, Danny Floyd, Danny Giles and Mia Nolting.
Fernwey Gallery is located at 916 N. Damen Ave. Reception Friday, 6-9pm.
2. LEANDRO & AMARAL SNOW at The Franklin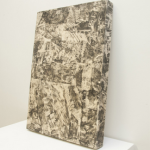 Work by Melissa Leandro and Kirk Amaral Snow.
The Franklin is located at 3522 W. Franklin Blvd. Reception Saturday, 6-10pm.
3. Acerbunundrum at Ballroom Projects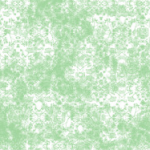 Work by Guy Eytan, Kelly Lloyd, Michael Donovan Moore, Judith Pedroza, Patrick Reynolds, Yuri Stone, Michal Lynn Shumate, and Tina Tahir.
Ballroom Projects is located at 3012 S. Archer Ave. #33. Reception Saturday, 7-10pm.
4. Spatial Agreements at Chicago Artists Coalition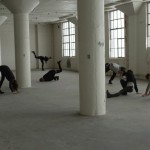 Work by Sanaz Sohrabi
Chicago Artists Coalition is located at 217 N. Carpenter St. Reception Friday, 6-9pm.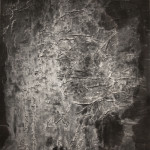 Work by Soheila Azadi, Jessica Cobb, Meg Nafziger and Lauren C. Sudbrink.
Gallery 400 is located at 400 S. Peoria St. Reception Friday, 5-8pm.
1. Entities at Northeastern Illinois University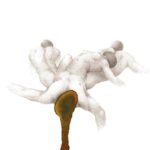 Work by Eric Cortez
Exhibition is located at Northeastern Illinois University Salme Harju Steinberg Fine Arts Center, 2nd Floor, Upper Gallery, 5500 N. St. Louis Ave. Reception Friday 6-9pm.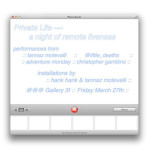 Curated by Hank Hank with work by Lespetites Morts, Adventure Monday, Christopher Gambino, Tannaz Motevalli, Hank Hank and Tannaz Motevalli.
Gallery 3F is located at 2013 W. Iowa St. #3F. Reception Friday 8-10pm.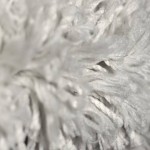 Work by Jessica Hannah.
Loo is located at Slow Gallery, 2153 W. 21st St. Reception Saturday 6-9pm.
4. Small Sculpture at Shane Campbell Gallery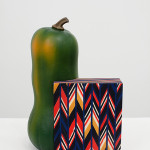 Work by Alma Allen, Darren Bader, Frank Benson, Chris Bradley, Nancy Brooks Brody, Joanne Greenbaum, George Herms, Alice Hutchins, Matt Johnson, Shio Kusaka, Jason Meadows, Miki Mochizuka, William J. O'Brien, Anthony Pearson, Puppies Puppies, Amanda Ross-Ho, Hayley Tompkins, Nick van Woert and Lisa Williamson.
Shane Campbell Gallery is located at 673 N. Milwaukee Ave. Reception Saturday 6-8pm.
5. Like Rats With Wings at Firecat Projects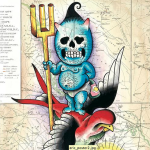 Work by Eric Doyle.
Firecat Projects is located at 2124 N. Damen Ave. Reception Friday 7-10pm.
1. Weird Telephone, Only Dials One Number at The Nightingale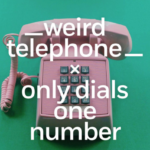 Presented by VGA Gallery.
The Nightingale is located at 1084 N. Milwaukee Ave. Event Saturday 5-10pm, auction at 7pm. $5.
2. Our Debt, Your Debt at FLATspace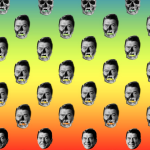 Work by William Schweigert.
FLATspace is located at 2233 S. Throop St. Reception Friday 6-10pm.
3. BEING ESSEX FLOWERS at ADDS DONNA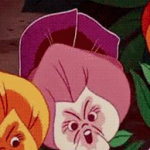 Work by Justin Berry, Phillip Birch, Amanda B. Friedman, Heather Guertin, Tatiana Kronberg, Joshua Smith and Lizzie Wright.
ADDS DONNA is located at 4223 W. Lake St. #422. Reception Sunday 1-4pm.
4. View With a Room at Heaven Gallery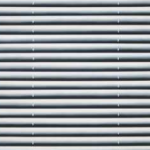 Work by Mika Horibuchi and Dan Rizzo-Orr.
Heaven Gallery is located at 1550 N. Milwaukee Ave. Reception Friday 7-11pm.
5. Spine Crack Transfigure at Roots & Culture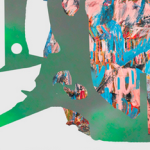 Work by Daniel Luedtke and Ben Seamons.
Roots & Culture is located at 1034 N. Milwaukee Ave. Reception Friday 6-9pm.