Hello again my friends. Sorry for the lateness. First off, one more round of shameless self promotion, and I promise this will be the last one for a while. This Saturday night, for one night only, Flesh and Bone, a exhibition curated by myself, Jeriah Hildwine, and Annie Heckman, will be up at Co-Prosperity Sphere and HPAC. We've brought together 24 amazing artists, and are presenting their macabre works for this exhibition. If you're anywhere on the south side, or can get there, please stop by, you won't be disappointed. You can hit HPAC any time between 1pm and 10pm. Co-Prosperity's reception is from 7pm-9pm, after 9pm there is a cover, and bands will be playing. Ok, enough about that, on to the Top 5!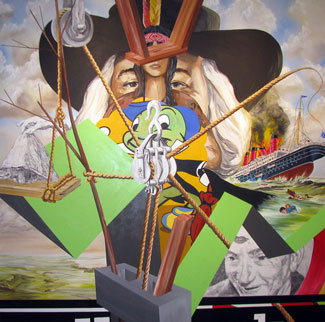 Work by Zach Taylor and Aaron Williams.
Linda Warren Gallery is located at 1052 W. Fulton Mkt. Reception is Friday from 6-9pm.
2. Hamish Fulton at Rhona Hoffman Gallery –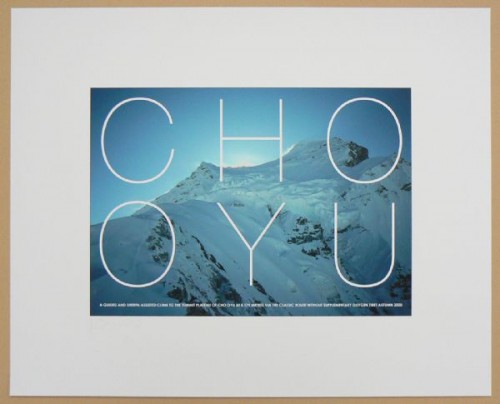 Text based work at one of Chi-town's blue chippers.
Rhona Hoffman Gallery is located at 118 N. Peoria St. Reception is Friday from 5:30-7pm.
3. It's Your Funeral at Tattoo Factory Gallery –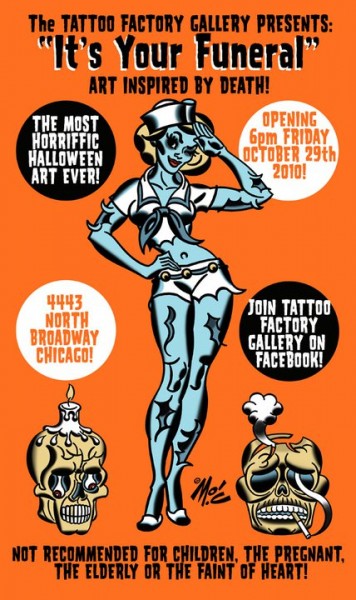 Halloween horror art from the place that brought you The Unicorn Show.
Tattoo Factory Gallery is located at 4443 N. Broadway. Reception is Friday from 6-11pm.
4. Dirty Eyes at The Hills Esthetic Center –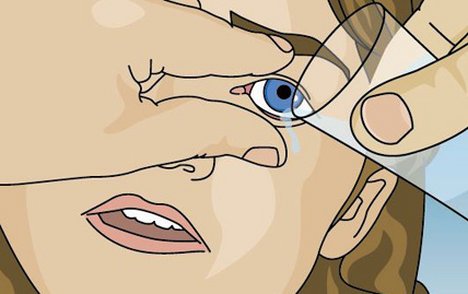 No show image available, so I just picked something appropriate. And I quote, "Reuben Kincaid and The Hills Esthetic Center present an exhibition from the French Print House Le Dernier Cri."
The Hills Esthetic Center is located at 128 N. Campbell Ave., Unit G. Reception is Friday from 8-11pm.
5. The Albatross at Swimming Pool Project Space –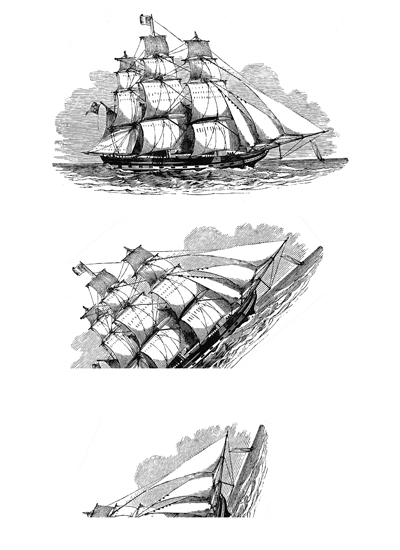 Work by David Harper.
Swimming Pool Project Space is located at 2858 W. Montrose Ave. Reception is Saturday from 5-9pm.
As I sit here, snuggled up in my polar fleece blanket against the growing chill, I am reminded that the end of comfortable gallery cruising season is almost here. For those intrepid crawlers like Jeriah and myself, this doesn't mean the end of going out, no no, to us it just means thicker socks and heavier coats. But for many, the onset of cold fall and impending winter slows their gallery crawl motivation. SO my dear friends out there in TV land, get your ass out there before it starts to snow, 'cus there is still lots of good shit going on!
1. The Level Eater at Co-Prosperity Sphere –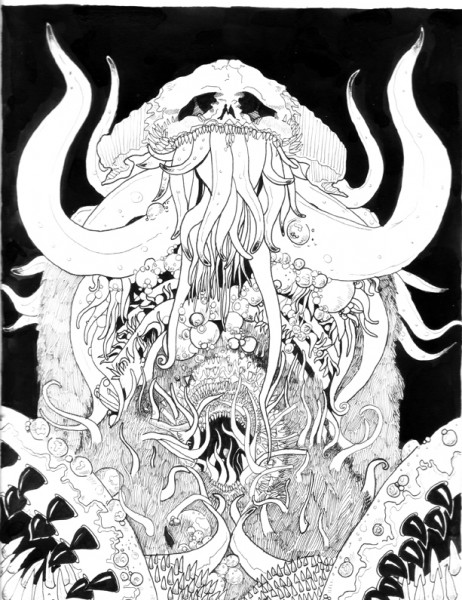 A bad ass mix of gaming inspired art and real-time playing. Come to see the work, come to play. Work by Jeriah Hildwine, Luke Willard, Michael Garcia, Nick Bahr, and Sam Sieger.
Co-Prosperity Sphere is locate at 3219 S. Morgan St. Reception begins at 8pm on Friday, gaming begins at midnight.
2. The Uhaul Show at, well, multiple places –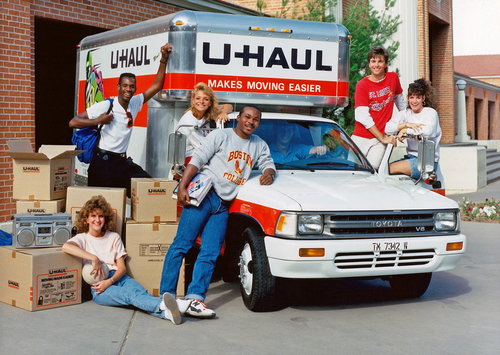 A roaming show featuring the work of Kirk Faber, Max Garret, Susie Kimball, Joe Mault, Tim Schade, Qing Yang and Chris Bradley.The people in the above picture are the artists. No, they're not.
Friday, October 22, The Uhaul show will be parked on Columbus Drive between Monroe and Jackson just East of the Chicago Loop (6-10pm). Saturday, October 23 it will be parked just north of Division at the intersection of Damen and Chrystal (2-6pm). Sunday, October 24 it will be parked outside of our new location (3710 N. Marshfield) just a block northwest of Ashland and Addison (2-6pm).
3. Transformation Opera at Antena –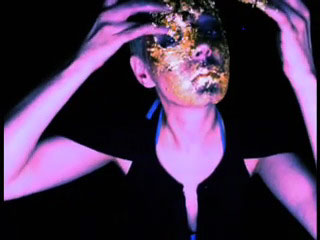 Super crazy video weirdness created by artist Amelia Winger-Bearskin.
Antena is located at 1765 S. Laflin St. Reception is Friday, from 6-10pm.
4. David Maisel and Kim Keever at Carrie Secrist Gallery –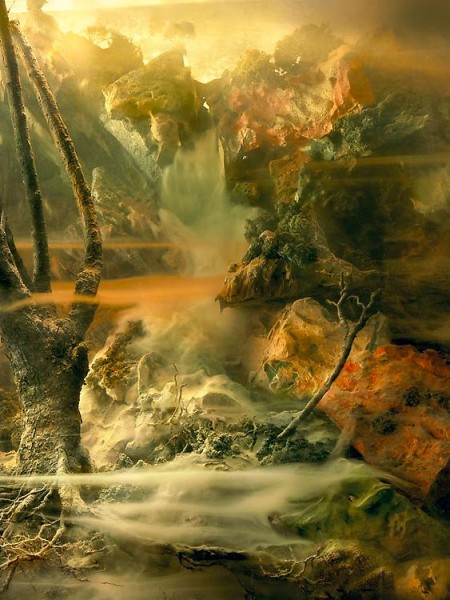 Erie landscape imagery by David Maisel and Kim Keever.
Carrie Secrist Gallery is located at 835 W. Washington Blvd. Reception is Saturday from 4-7pm.
5. everything after at Kavi Gupta Gallery –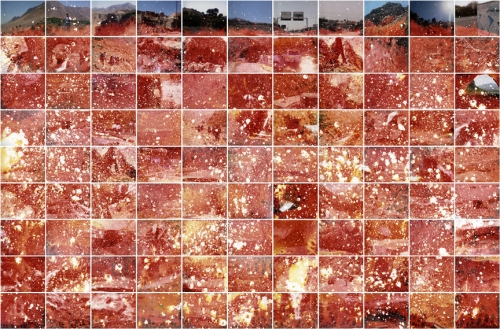 Conflict zones brought to you with a twist by Curtis Mann.
Kavi Gupta Gallery is located at 835 W Washington Blvd. Reception is Saturday from 5-8pm.
Hey again everyone! First off, I need to give a shout out to all my buddies, including Aaron Delehanty, Daniel Lavitt, Duncan Anderson, Helen Maurene Cooper, Robin Dluzen, Takeshi Moro, and so many more, as well as myself, who are involved in the Art Loop Open. The space crawl is tomorrow night from 5-8pm, and voting must be done on site, so come and vote for us to get some moolah.
As for the Top 5, here you go: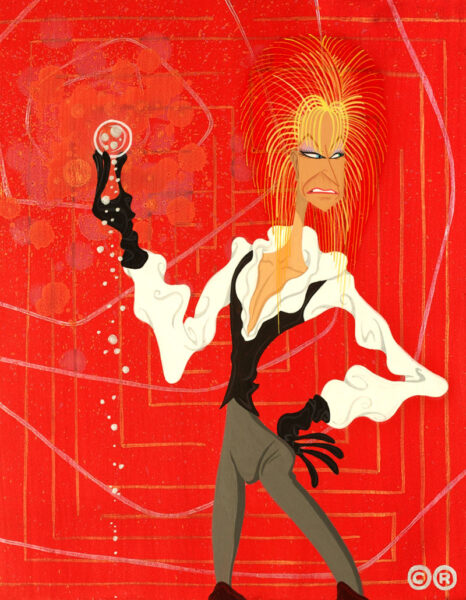 Paintings of David Bowie by Carlos Ramos.
Rotofugi Gallery is located at 2780 N. Lincoln Ave. Reception is Friday, from 7-10pm.
2. My Invisible Friend at Tony Wight Gallery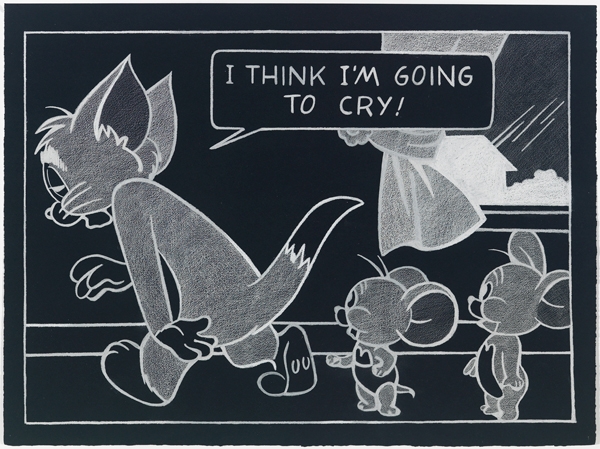 Cartoon craziness from the mind and hand of Karl Haendel.
Tony Wight Gallery is located at 845 W. Washington Blvd. Reception is Friday, from 5-8pm.
3. Miller & Shellabarger at Western Exhibitions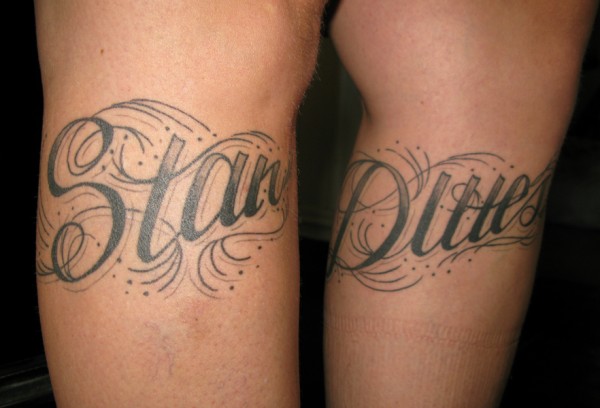 New work by the dynamic duo of Dutes Miller and Stan Shellabarger.
Western Exhibitions is located at 119 N. Peoria St., suite 2A. Reception is Friday, from 5-8pm.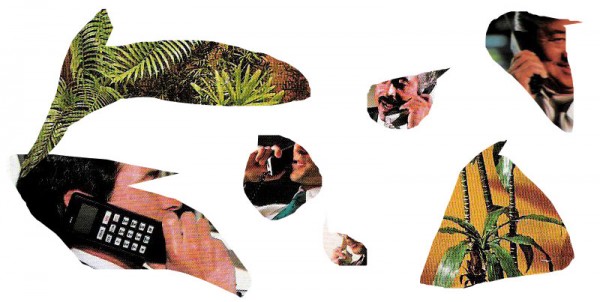 New works by Chicago artist Caleb Lyons.
DIG is located at 2003 N Point, #3. Reception is Saturday, from 7-10pm.
5. Glimmer at Peregrineprogram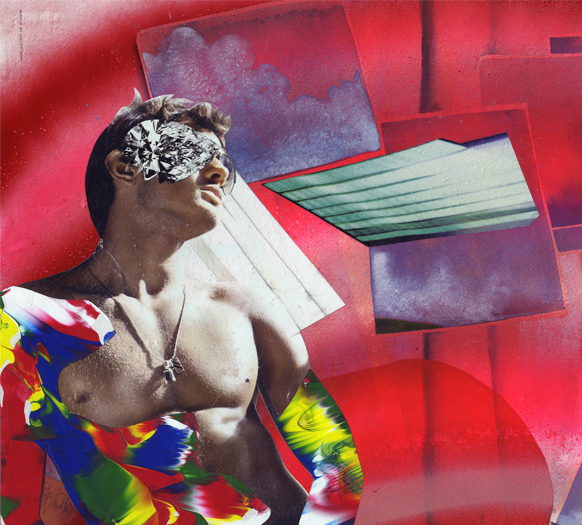 Jewel-encrusted madness from Rob Bondgren.
Peregrineprogram is located at 500 W. Cermak Rd., #727. Reception is Sunday, from 2-5pm.
1. Persistence of Vision at Fill in the Blank Gallery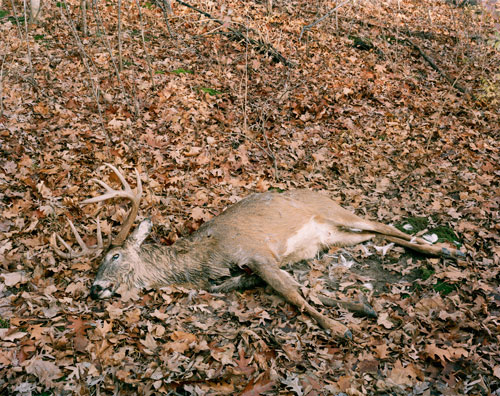 Work by Learning.
Fill in the Blank Gallery is located at 5038 N. Lincoln Ave. Reception Friday, 7-11pm.
2. More is More at The Family Room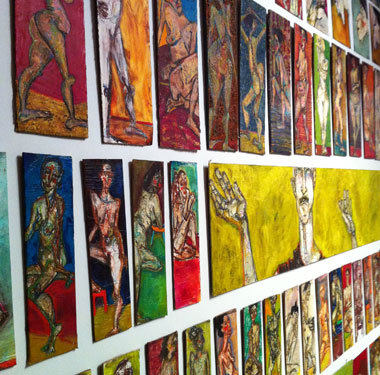 Work by Nancy Rosen.
The Family Room is located at 1821 W Hubbard St., # 202. Reception Friday, 6-11pm.
3. FLAT 7 at Floor Length and Tux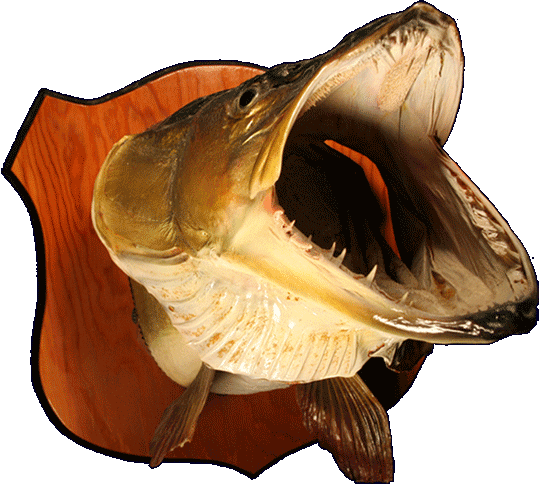 Work by Julie Rudder, Kendrick Shackleford, David Moré, Catie Olson and EC Brown. This fish is not the work, it's just FLAT's awesome logo.
Floor Length and Tux is located at 2332 W Augusta Blvd, 3F. Reception Saturday 7-10pm.
4. Quarterly Site #4: Registers at LVL3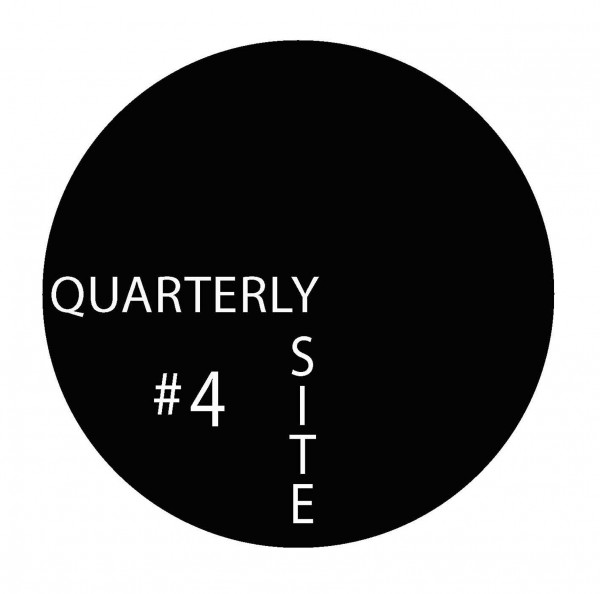 Shameless self promotion, but it's going to be an awesome show. Co-curated by Andrew Blackley, Stephanie Burke and Steve Ruiz. Featuring the work of Duncan Anderson, Susan Giles, Anna Kunz, Oliver Laric, and Nathaniel Robinson.
LVL3 is located at 1542 N Milwaukee Ave, 3. Reception Saturday, 6-10pm.
5. Silkscreen Party/Work Party Oak Park at He said, She said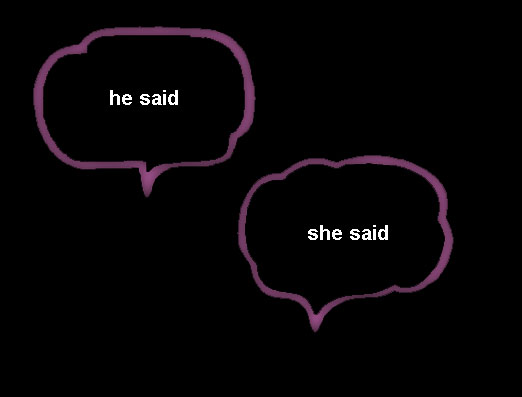 Bring a T-shirt to silkscreen. Work by Tony Tasset, Pamela Fraser, Rebecca Mir, Aay Preston-Miint and others.
He said, She said is located at 216 N Harvey Ave, Oak Park. Reception Sunday, 2-4pm.
1. Leap of Faith at Architrouve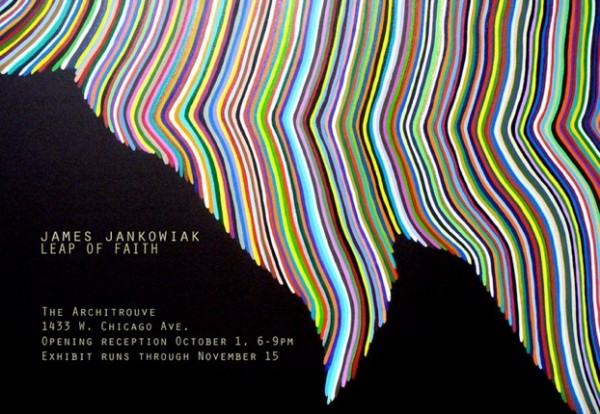 Paintings by Chicago artist James Jankowiak.
Architrouve is located at 1433 W. Chicago Ave. Reception is Friday from 6-9pm.
2. GLI.TC/H run.time & real.time at Transistor and The Nightingale

Work by Theodore Darst, Ben Baker Smith, Cole Pierce, Omar Mashal, Clint Ens, Morgan Higby Flowers, Antonio Roberts, Evan Meaney, Richard O'Sullivan, BotBorg, Aaron Zarzutzki, Morgan Higby Flowers, Jeff Donaldson, Vadim Sprikut Anton Marini, jon.satrom, and Jason Soliday (Friday) and work by Jodie Mack, Theodore Darst, Nick Briz, Alexander Stewart, Clint Ens, Nick Salvatore, Johnny Rogers, Jon Satrom, James Connolly, Ben Pearson, Jimmy Joe Roche, Karl Klomp, JB Mabe, LJ Frezza, James Connolly & Eric Pellegrino, Tamas Kemenczy & Mark Beasley, Jeronimo Barbosa, Andrew Bucksbarg, Ben Baker-Smith & Evan Kühl, and StAllio! (Saturday)
Transistor is located at 5045 N Clark St and will host Part 1 Friday from 8-11:30pm. The Nightingale is located at 1084 N Milwaukee Ave and will host Part 2 Saturday from 7-10pm.
3. Future Shock at The Green Lantern Gallery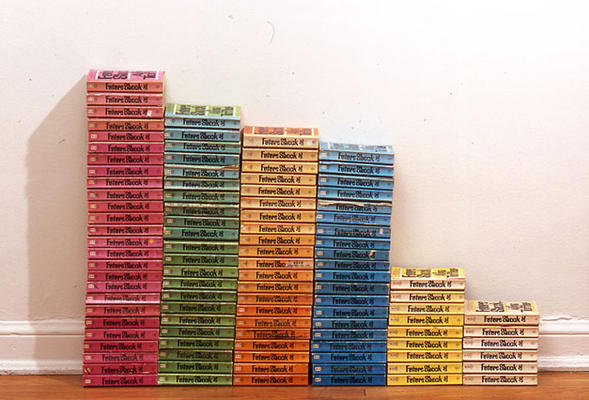 Work by Brandon Alvendia, Conrad Bakker, Edie Fake, The Library of Radiant Optimism, Red76, People Powered, and Randall Szott.
Green Lantern Gallery is located at 2542 W. Chicago Ave. Reception is Friday from 7-10pm.
4. Wild Card at Johalla Projects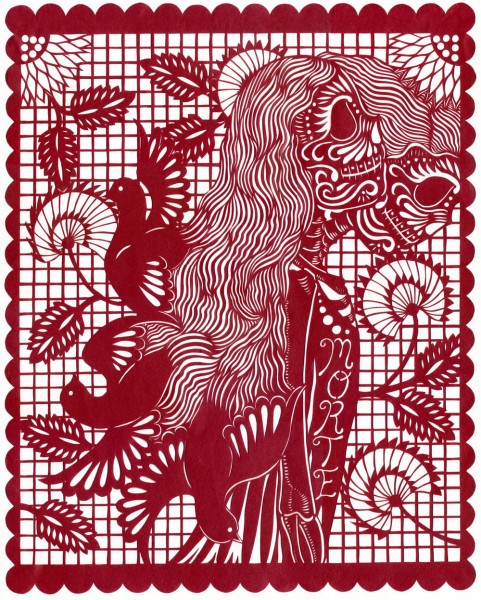 Tarot cards by Bridey Bowen, Alex Chitty, David D'Andrea, Rob Doran, Ryan Duggan, Ron Ewert, Heather Gabel, Horsebites, Myles Smutney Hyde, Damara Kaminecki, Jenny Kendler, Rick Leech, Monique Ligons, Alexis Mackenzie, Roy Miranda, Kyle James Morrison, Steak Mtn, Rachel Peacock, Bird Reynolds, Cristy Roads, J.L. Schnabel, and David Snedden.
Johalla Projects is located at 1561 N. Milwaukee Ave. Reception is Friday from 7-11pm.
5. Neither Here Nor There at Helicon Hall Gallery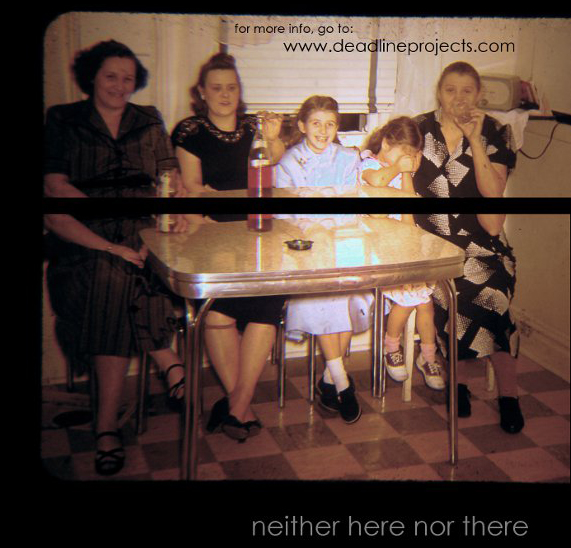 Work by James Beckman, Arielle Bielak, Sher Dionisio, nikki hollander, Damien James, Robert Jeffries, Blake Parish Lewis, Lauryn Lewis, Vivien Park, Sarah Park, Holly Sabin, and Shawn Stucky.
Helicon Hall Gallery is located at 1542 N. Milwaukee, 2nd floor. Reception is Saturday from 6-11pm.