Sorry for the missed week, I was rocking out in the lovely and exhausting Yosemite, climbing waterfalls, almost falling to my death (I shit you not, and it was completely my fault), looking at Pileated Woodpeckers (the Woody Woodpecker ones), drinking lots of Tecate and burning lots and lots of firewood. But now I'm back. It's getting into that summer session, where things get lean. But as always quantity does not indicate quality, and following that, I give you my weekend picks. Mmmm, tasty!
1. Open Crit at Hyde Park Art Center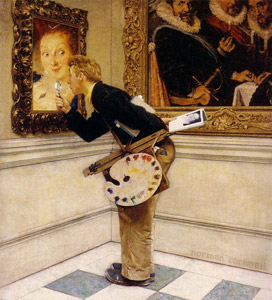 Wanna take part in an art critique? Here's your chance. Artists presenting work: Tom Burtonwood, Takeshi Moro, and Cameron Harvey.
Hyde Park Art Center is located at 5020 S Cornell Ave. Crit Friday, from 6-8pm.
2. 30 Days of Dinner Time at Art on Armitage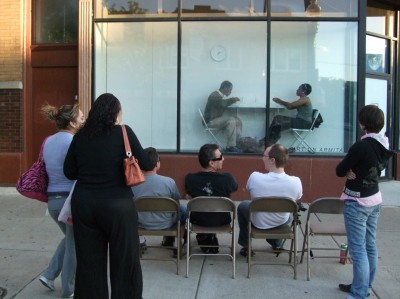 Your last opportunity to see this month long event created by artist Kimmy Noonen.
Art on Armitage is located at 4125 W. Armitage Ave. Closing reception Friday, from 6-9pm.
3. LÃœX at Lloyd Dobler Gallery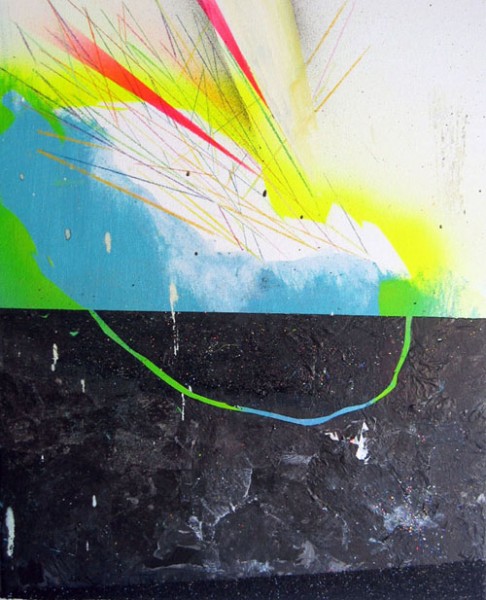 How long has it been since you visited Lloyd Dobler Gallery? It's been a while for me, so I'm heading back to one of the first galleries I visited in Chicago, and still one of my favorites.Solo show of Sebastian Vallejo.
Lloyd Dobler Gallery is located at 1545 W Division St, 2nd Fl. Reception Friday, from 6-10pm.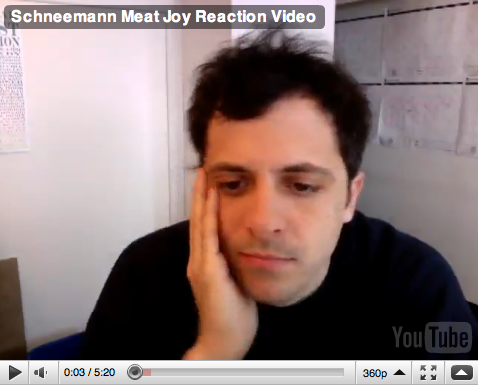 Different from what I'm used to at M2, and looks good. Just be sure to get there early, that place gets fucking packed! Work by Tim Louis Graham and Diego Leclery.
Monument 2 Gallery is located at 2007 N. Point St. Reception Saturday, from 6-10pm.
5. The Pentagon Saves The World at Pentagon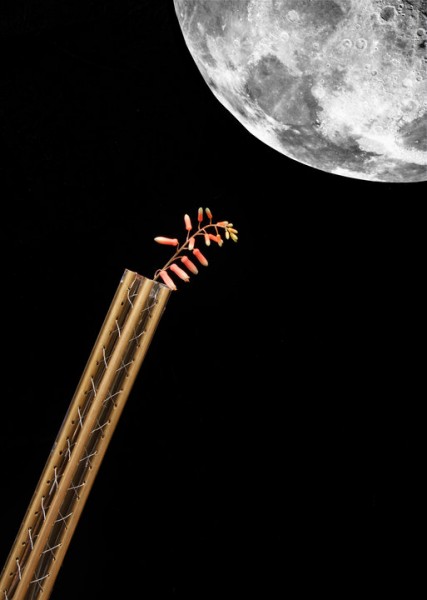 I'd make a joke about the title if it weren't already such a depressing fucking joke. Bound to be some good work though. Work by Deborah Stratman, Jim Zimpel, Jesse Avina, Daniel Baird, Jake Myers and the Pentagon Education Collective.
Pentagon is located at 961 W 19th St., 1F. Reception Saturday, from 7-11pm.
1. Whim Jobs at WELIVEINNY$LA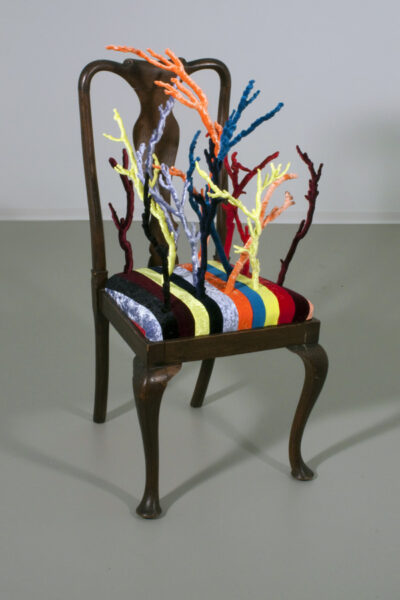 Work by Ellen Nielsen.
WELIVEINNY$LAÂ  is located at 1801 S Peoria St. Reception Friday, 7-10pm. Show runs 5/14-6/4.
2. After Eggleston at Black Market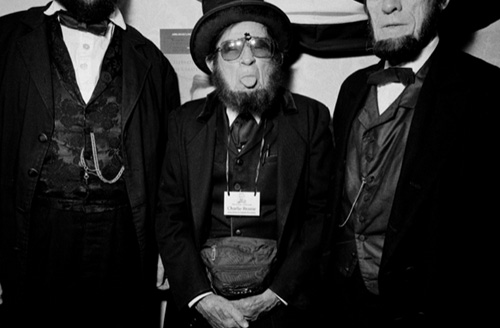 Work by Yvette Marie Dostatni and Alexandra Dietz.
Black Market is located at 1026 N. Milwaukee Ave. Reception Friday, 6-9pm. Show runs 5/14-5/31.
3. Messing With Jane: Excavating History at Hull-House at Jane Addams Hull-House Museum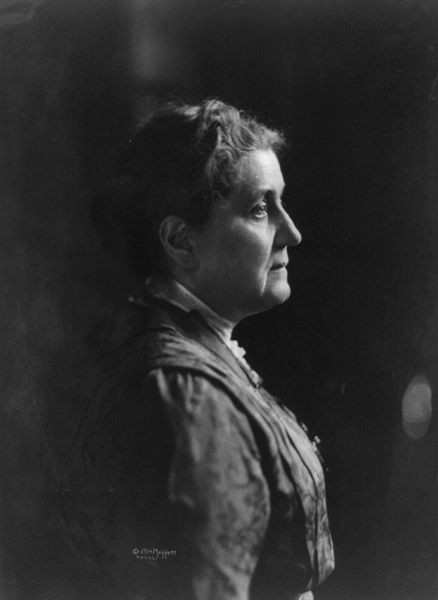 Organized by Professor Rebecca Keller and including the work of Liene Bosque-Muller, Chiara Galimberti, Elise Goldstein, Maral Hashemi, Rebecca Hernandez, Allison Jenetopulos, Sarah Legow, Erin Obradovich, Hannah Merry Shaw and Cori Williams.
Jane Addams Hull-House Museum is located at 800 S. Halsted St. Reception Friday, 5-7pm. Show runs 5/14-5/21.
4. Live Forever at Concertina Gallery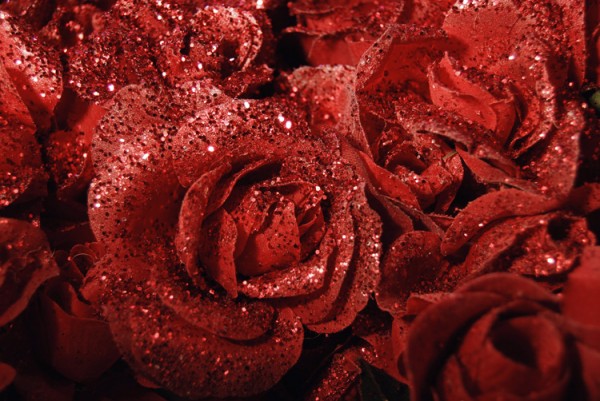 Work by Marty Burns, Dave Dyment, Elise Goldstein, Megan Hildebrandt,
Jason Lazarus, Tibi Tibi Neuspiel, and Ruben Nusz. The final show at Concertina.
Concertina Gallery is located at 2351 N. Milwaukee Ave., 2nd fl. Reception Saturday 7-10pm. Show runs 5/15-5/26.
5. Steve Reinke at Roots & Culture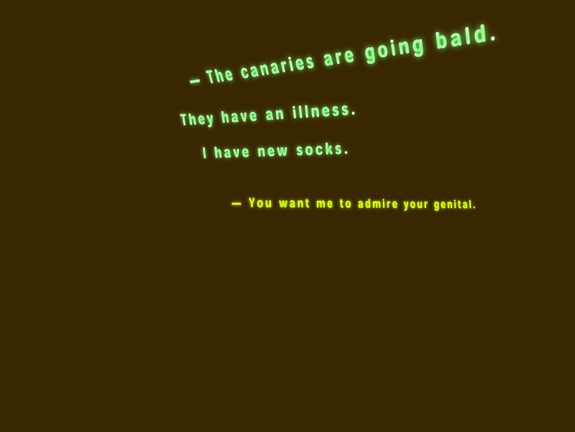 A screening of works by Steve Reinke.
Roots & Culture is located at 1034 N Milwaukee Ave. Screenings run from Saturday at 8pm to Sunday at 10pm.
Hello again!
The madness of Artopolis is over my friends, and I'm glad for it, it was a long weekend. But this by no means indicates a lack of awesome art. This weekend is surprisingly busy, and here's what I think shouldn't be missed:
1. Immersioni/Immersions at Johalla Projects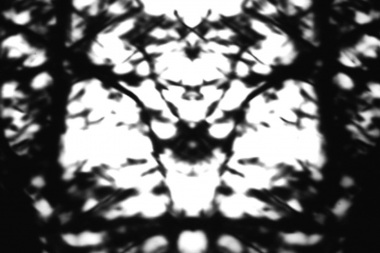 A primarily, though not exclusively,  video based exhibition jointly curated by Anna Cerniglia and Susanna Horvatovicova, and featuring the work of Elise Blue, Ben Russell, Rakele Tombini, and Chiara Tommasi.
Johalla Projects is located at 1561 N. Milwaukee Ave., 2nd fl. Opening Reception Friday, from 7-11pm.
2. Alphabetization at Noble & Superior Projects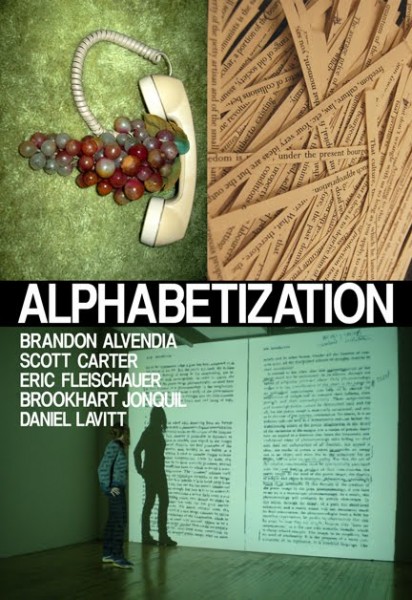 An exploration of language curated by Ania Szremski, and featuring the work of Brandon Alvendia, Scott Carter, Eric Fleischauer, Brookhart Jonquil and Daniel Lavitt.
Noble & Superior Projects is located at 1418 W. Superior St. Opening Reception Friday, from 6-10pm.
3. The Home Front: What You Can Do! at Pritzker Military Library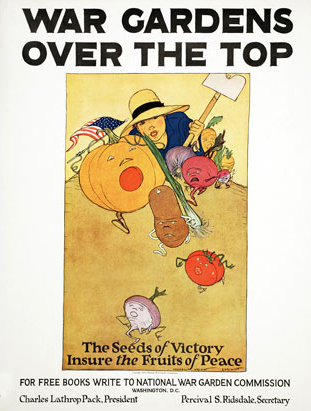 WWII motivational propaganda posters. Have you started your war garden?
Pritzker Military Library is located at 610 N. Fairbanks Ct., 2nd fl. Show begins May 7th.
4. Flat 6 at Floor Length and Tux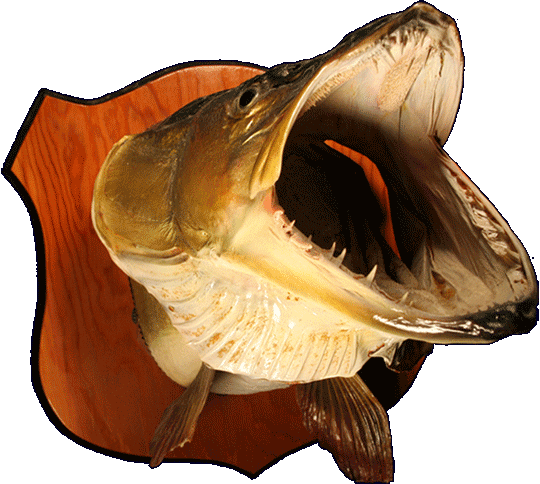 Experiments in spicy with Jon Bollo, Luca Scala, Jonathan Ozik, Matty Colston, Catie Olson, and EC Brown.
Floor Length and Tux is located at 2332 W. Augusta, #3. Reception Saturday, beginning at 7pm, DJ at 11pm.
5. As you pass by and cast an eye as you are now so once was I at Western Exhibitions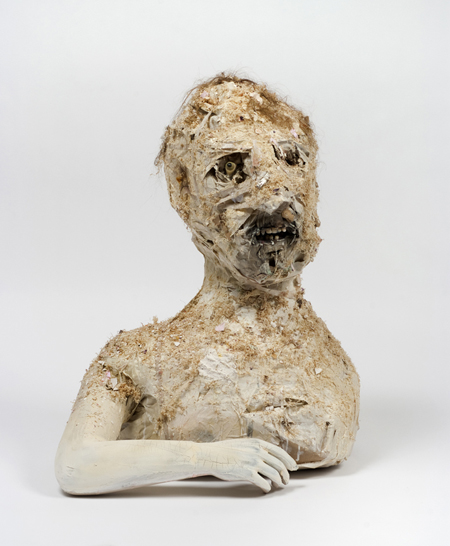 Creepy sculpture and flat work by Rachel Niffenegger. John Parot's show Hobbies also opens at Western Ex.
Western Exhibitions is located at 119 N Peoria St. 2A. Reception Saturday, from 5-8pm.

It's the weekend of art fairs (and labor struggles), and another weekend of listings from Yours Truly. This was a hard pick, as a lot of great shows are opening this weekend (and everything in River North and West Loop are open, at least Saturday night). If you do make it into Art Chicago and NEXT (make sure you get one of those free passes floating around), you should defiantly come take part in Tara Strickstein's Bloodshed Event: Pataphor, where Jeriah and I will be doing battle with participants. Alright everyone, start your engines. It's time for art, and time for free drinks! Hooray!
1. SAIC Graduate Exhibition at The Sullivan Galleries

Come see what those freshly minted MFAs are churnin' out.
The Sullivan Galleries are located at 33 S. State St. Reception Friday, 8-10pm.
2. Lazy Shadows at Golden Gallery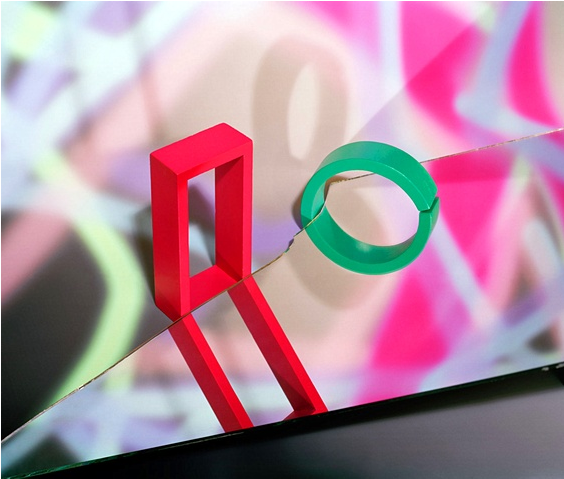 Awesome new work by Jessica Labatte. Come and enjoy the smoke and mirrors.
Golden Gallery is located at 816 W. Newport Ave. Reception Friday, 7-10pm.
3. All the Colors of the Dark at Ebersmoore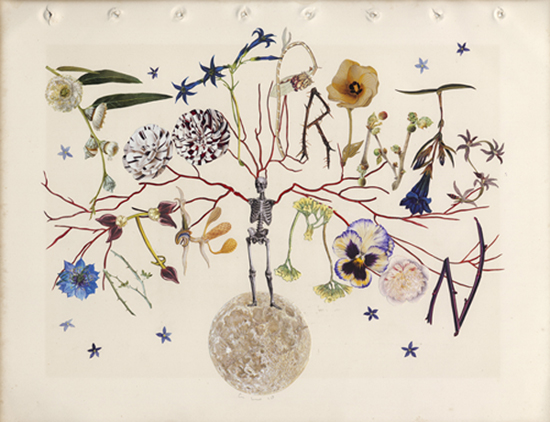 Collage and cryptic messages? Oh, so Victorian. Work by Alexis Mackenzie.
Ebersmoore is located at  213 N. Morgan. Reception Saturday, 6-10pm.
4. Passing the Torch: The Chicago Students of Callahan and Siskind at Stephen Daiter Gallery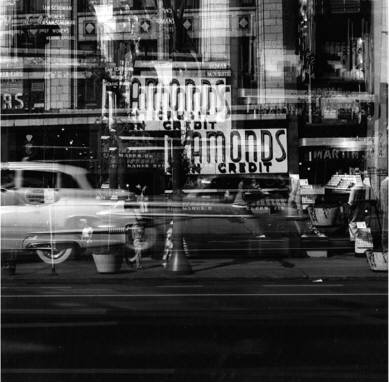 Come see the children of the masters. Work by Barbara Crane, Stef Leinwohl, Joseph Jachna, Joseph Sterling, Kenneth Josephson, Charles Swedlund, Tom Knudtson, Bob Tanner, and Mary Ann Lea (Dorr).
Stephen Daiter Gallery  is located at  230 W. Superior St. Reception Saturday, 5-8pm.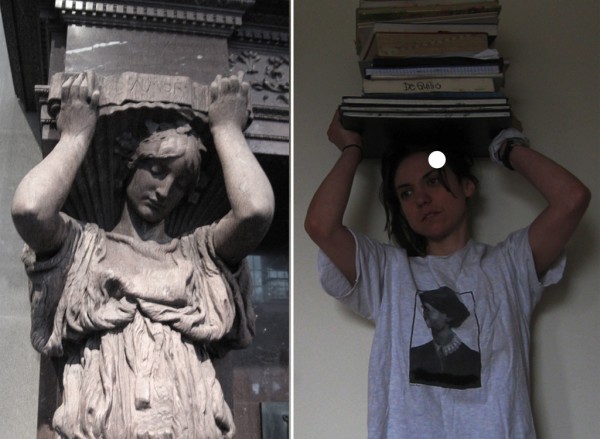 Dana DeGiulio holding up the world at Julius Ceasar.
Julius Ceasar is located at 3144 W Carroll Ave, 2G. Reception Sunday, 4-7pm.
It's that time of the week again. I don't know about you, but the last three weeks I've been sweating bullets. Show last weekend, show this weekend, performing at Art Chicago. Jesus, does it never end? But really, for all my bitching, I wouldn't have it any other way. I love Chicago and all its bat-ass crazy art-ness. And now, for my picks for the weekend…
1. Vers10n Festival at Co-Prosperity Sphere (and the surrounding Bridgeport art community)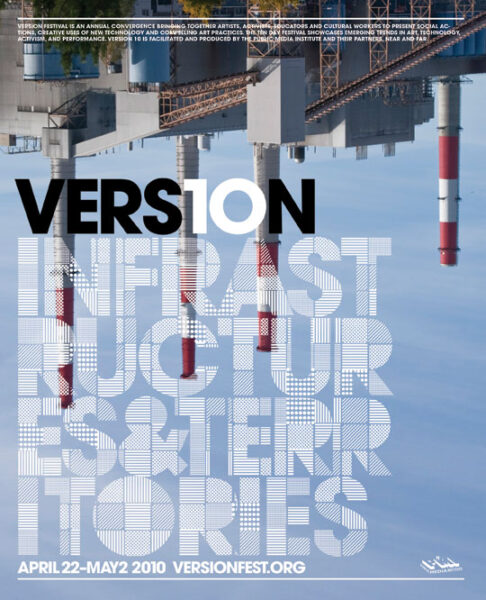 You can't not love the Co-Pro Sphere for this shit! Ten years running, and the insanity continues.
Vers10n Festival in located (primary) in Bridgeport at the Co-Prosperity Sphere, The Benton House, Zhou B, and many, many more places. Opening party Friday at Co-Prosperity Sphere, 3219 S. Morgan St. from 8pm-2am.
2. The Black Panthers: Making Sense of History at DuSable Museum of African American History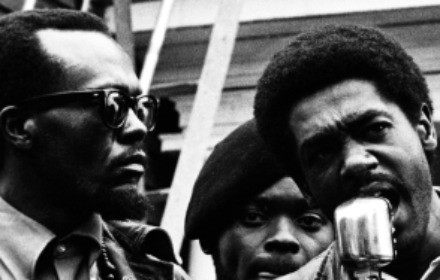 Get a helping of history during your gallery crawl. Photographs by Stephen Shames.
The DuSable Museum of African American History is located at 740 E. 56th Pl. Show begins April 23rd and ends August 8th.
3. VictoryLand (you, I shall answer your letter) at Threewalls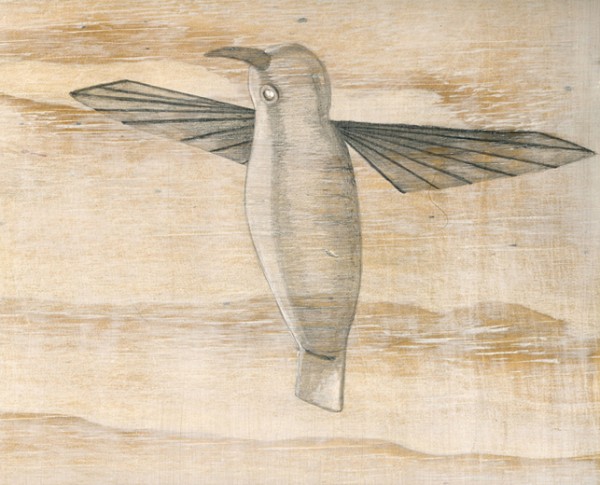 Chicago bad-ass and revolutionary Claire Pentecost struts her stuff at Threewalls. An event not to be missed.
Threewalls is located at 119 N. Peoria St., #2A. Opening reception Friday at 6pm. Artist talk May 6th at 6pm. Show runs 'till May 22nd.
4. OPENING at The Part Time Gallery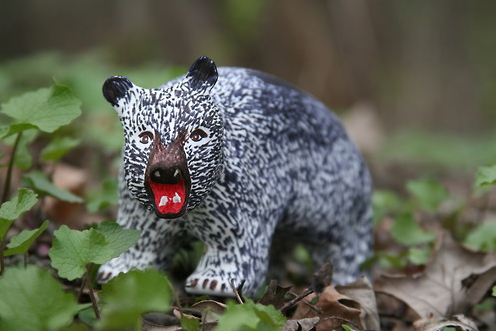 A new space, who knows what you'll find. Remember, new experiences are good for you!
The Part Time Gallery is located at  5219 N. Clark St. Reception is Saturday from 7-10pm.
5. Transitions and Translations at Concertina Gallery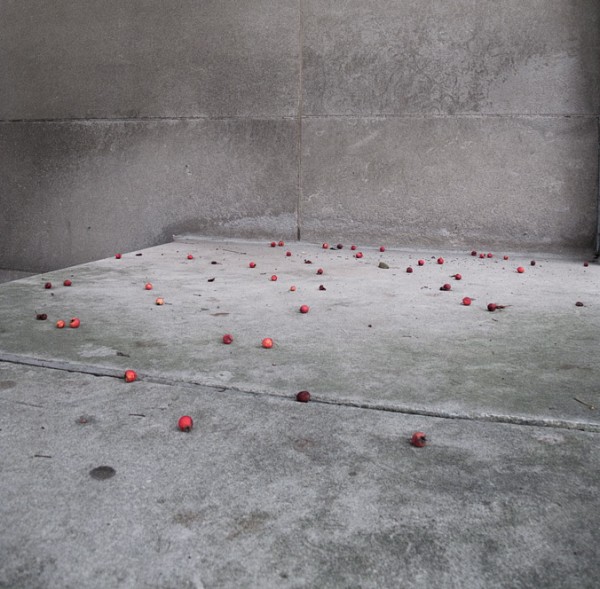 Theory, anyone? Work by Amanda Brinkman, Maureen A. Burns, Joel Kuennen, Susan Morelock, Jorge Mujica, Benjamin Pearson, and Brian Wallace.
Concertina Gallery – 2351 N. Milwaukee Ave., 2nd fl. Reception is Saturday from 7-10pm.