Hey again everyone! First off, I need to give a shout out to all my buddies, including Aaron Delehanty, Daniel Lavitt, Duncan Anderson, Helen Maurene Cooper, Robin Dluzen, Takeshi Moro, and so many more, as well as myself, who are involved in the Art Loop Open. The space crawl is tomorrow night from 5-8pm, and voting must be done on site, so come and vote for us to get some moolah.
As for the Top 5, here you go: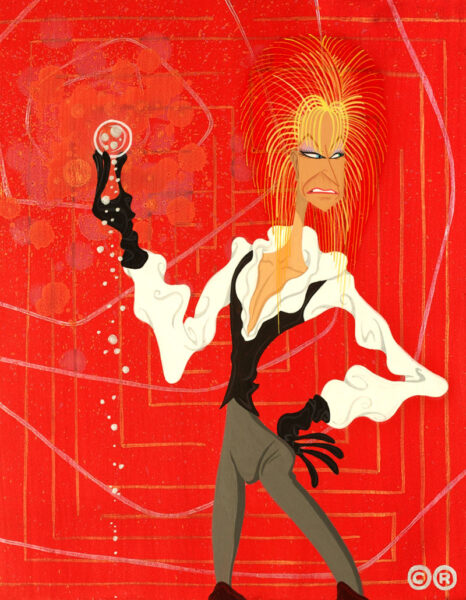 Paintings of David Bowie by Carlos Ramos.
Rotofugi Gallery is located at 2780 N. Lincoln Ave. Reception is Friday, from 7-10pm.
2. My Invisible Friend at Tony Wight Gallery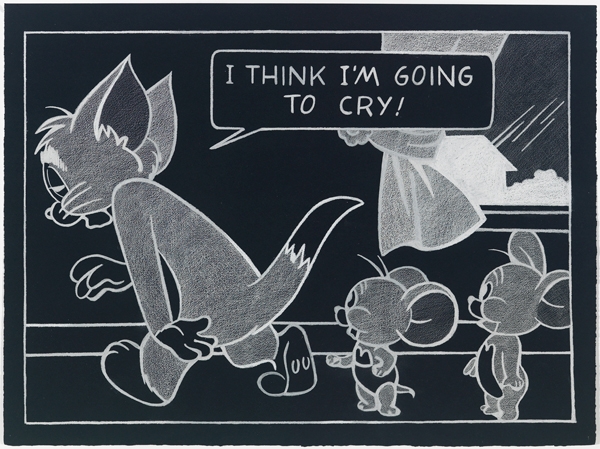 Cartoon craziness from the mind and hand of Karl Haendel.
Tony Wight Gallery is located at 845 W. Washington Blvd. Reception is Friday, from 5-8pm.
3. Miller & Shellabarger at Western Exhibitions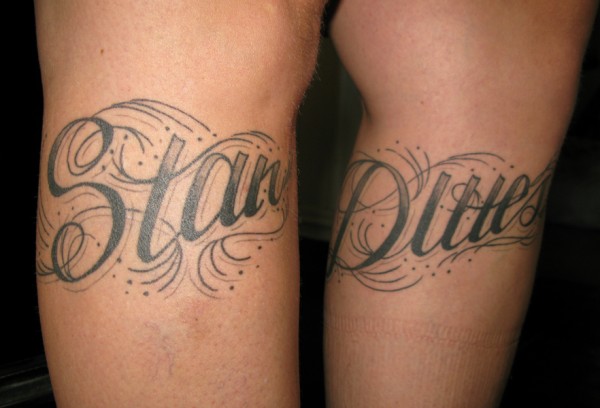 New work by the dynamic duo of Dutes Miller and Stan Shellabarger.
Western Exhibitions is located at 119 N. Peoria St., suite 2A. Reception is Friday, from 5-8pm.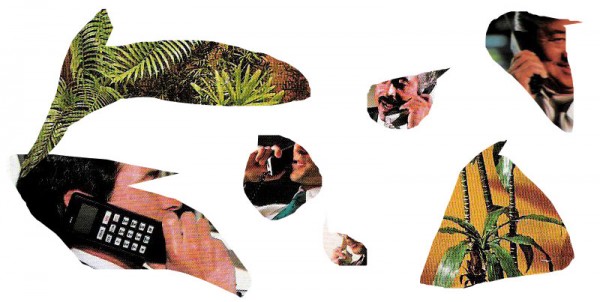 New works by Chicago artist Caleb Lyons.
DIG is located at 2003 N Point, #3. Reception is Saturday, from 7-10pm.
5. Glimmer at Peregrineprogram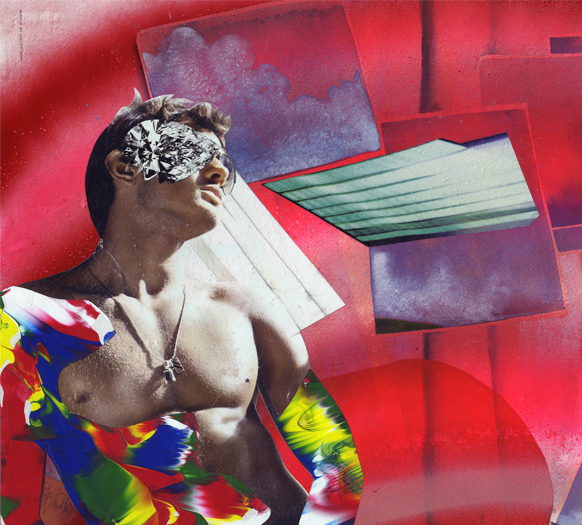 Jewel-encrusted madness from Rob Bondgren.
Peregrineprogram is located at 500 W. Cermak Rd., #727. Reception is Sunday, from 2-5pm.
1. Persistence of Vision at Fill in the Blank Gallery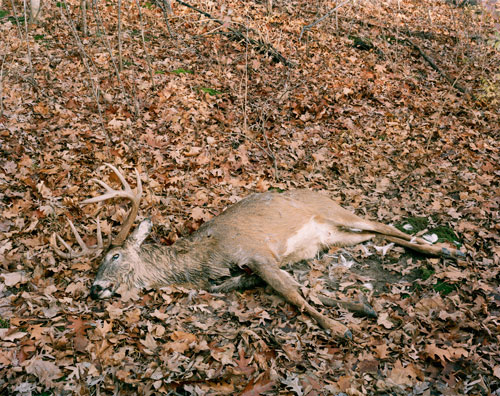 Work by Learning.
Fill in the Blank Gallery is located at 5038 N. Lincoln Ave. Reception Friday, 7-11pm.
2. More is More at The Family Room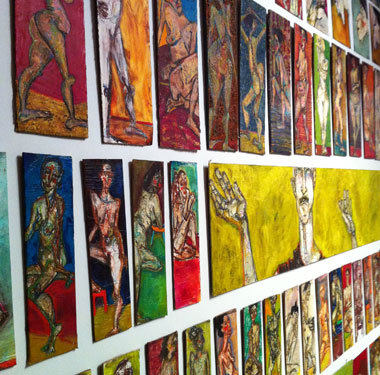 Work by Nancy Rosen.
The Family Room is located at 1821 W Hubbard St., # 202. Reception Friday, 6-11pm.
3. FLAT 7 at Floor Length and Tux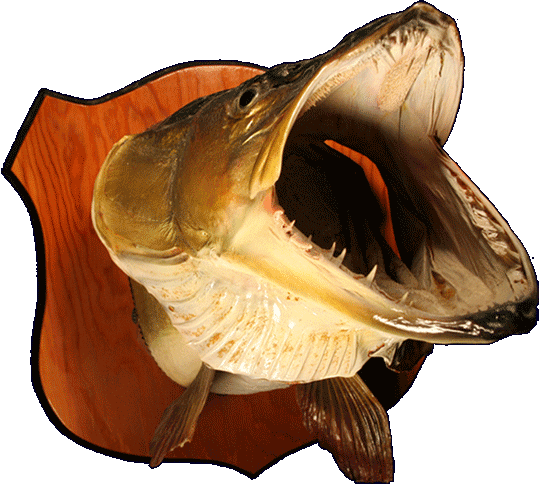 Work by Julie Rudder, Kendrick Shackleford, David Moré, Catie Olson and EC Brown. This fish is not the work, it's just FLAT's awesome logo.
Floor Length and Tux is located at 2332 W Augusta Blvd, 3F. Reception Saturday 7-10pm.
4. Quarterly Site #4: Registers at LVL3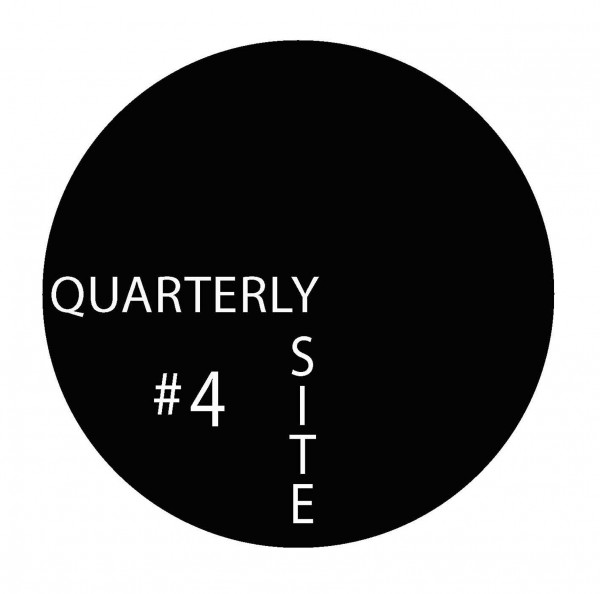 Shameless self promotion, but it's going to be an awesome show. Co-curated by Andrew Blackley, Stephanie Burke and Steve Ruiz. Featuring the work of Duncan Anderson, Susan Giles, Anna Kunz, Oliver Laric, and Nathaniel Robinson.
LVL3 is located at 1542 N Milwaukee Ave, 3. Reception Saturday, 6-10pm.
5. Silkscreen Party/Work Party Oak Park at He said, She said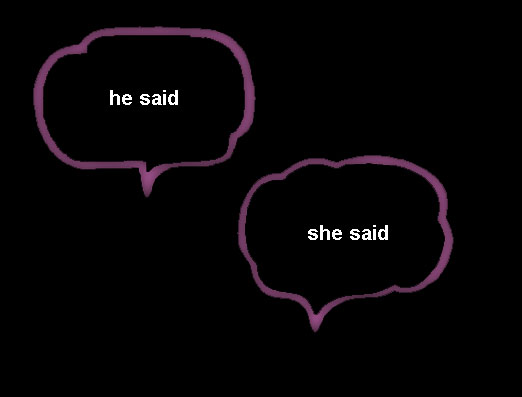 Bring a T-shirt to silkscreen. Work by Tony Tasset, Pamela Fraser, Rebecca Mir, Aay Preston-Miint and others.
He said, She said is located at 216 N Harvey Ave, Oak Park. Reception Sunday, 2-4pm.
1. Leap of Faith at Architrouve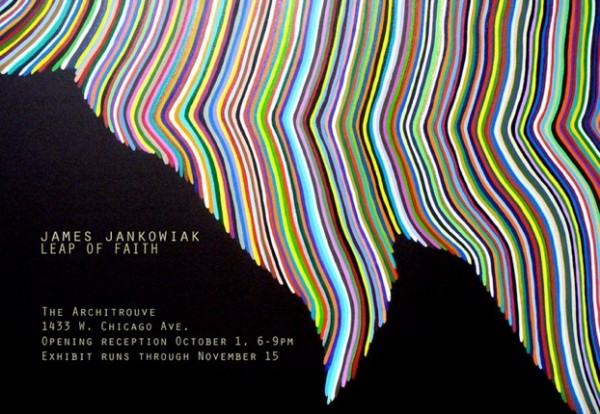 Paintings by Chicago artist James Jankowiak.
Architrouve is located at 1433 W. Chicago Ave. Reception is Friday from 6-9pm.
2. GLI.TC/H run.time & real.time at Transistor and The Nightingale

Work by Theodore Darst, Ben Baker Smith, Cole Pierce, Omar Mashal, Clint Ens, Morgan Higby Flowers, Antonio Roberts, Evan Meaney, Richard O'Sullivan, BotBorg, Aaron Zarzutzki, Morgan Higby Flowers, Jeff Donaldson, Vadim Sprikut Anton Marini, jon.satrom, and Jason Soliday (Friday) and work by Jodie Mack, Theodore Darst, Nick Briz, Alexander Stewart, Clint Ens, Nick Salvatore, Johnny Rogers, Jon Satrom, James Connolly, Ben Pearson, Jimmy Joe Roche, Karl Klomp, JB Mabe, LJ Frezza, James Connolly & Eric Pellegrino, Tamas Kemenczy & Mark Beasley, Jeronimo Barbosa, Andrew Bucksbarg, Ben Baker-Smith & Evan Kühl, and StAllio! (Saturday)
Transistor is located at 5045 N Clark St and will host Part 1 Friday from 8-11:30pm. The Nightingale is located at 1084 N Milwaukee Ave and will host Part 2 Saturday from 7-10pm.
3. Future Shock at The Green Lantern Gallery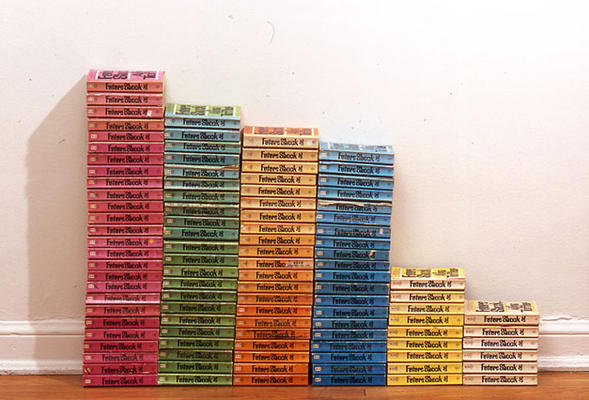 Work by Brandon Alvendia, Conrad Bakker, Edie Fake, The Library of Radiant Optimism, Red76, People Powered, and Randall Szott.
Green Lantern Gallery is located at 2542 W. Chicago Ave. Reception is Friday from 7-10pm.
4. Wild Card at Johalla Projects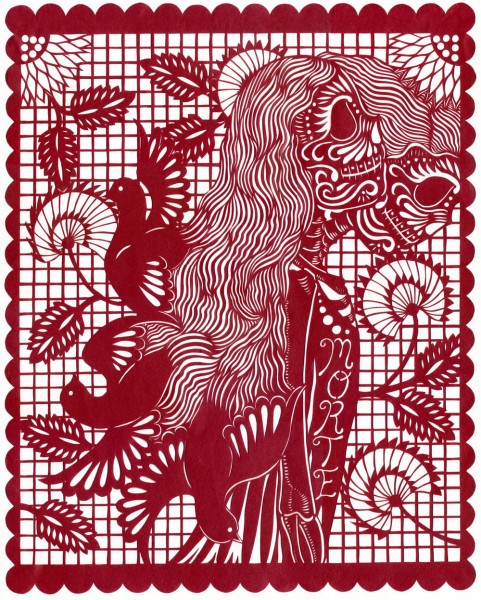 Tarot cards by Bridey Bowen, Alex Chitty, David D'Andrea, Rob Doran, Ryan Duggan, Ron Ewert, Heather Gabel, Horsebites, Myles Smutney Hyde, Damara Kaminecki, Jenny Kendler, Rick Leech, Monique Ligons, Alexis Mackenzie, Roy Miranda, Kyle James Morrison, Steak Mtn, Rachel Peacock, Bird Reynolds, Cristy Roads, J.L. Schnabel, and David Snedden.
Johalla Projects is located at 1561 N. Milwaukee Ave. Reception is Friday from 7-11pm.
5. Neither Here Nor There at Helicon Hall Gallery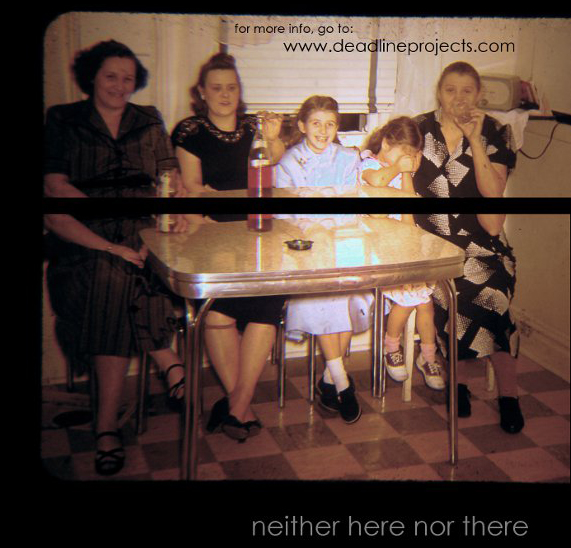 Work by James Beckman, Arielle Bielak, Sher Dionisio, nikki hollander, Damien James, Robert Jeffries, Blake Parish Lewis, Lauryn Lewis, Vivien Park, Sarah Park, Holly Sabin, and Shawn Stucky.
Helicon Hall Gallery is located at 1542 N. Milwaukee, 2nd floor. Reception is Saturday from 6-11pm.
Another week, another round of art. I am busy, busy, busy, but going out and seeing the work is an essential part of it. Time is of the essence. Shows to see, my friends…
1. The Exhibitionist at Co-Prosperity Sphere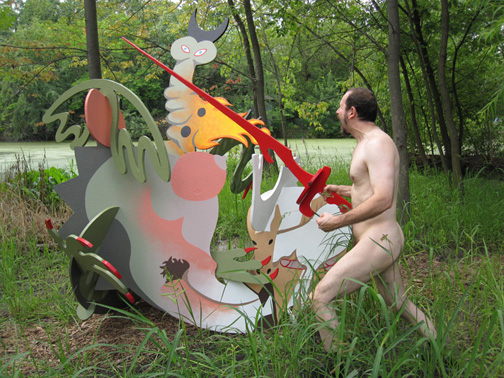 Work by Tom Torluemke.
Co-Prosperity Sphere is located at 3219 S. Morgan St. Reception Friday, 6-11pm.
2. Ron Artist: MVP (Malleability vs. Preservation) at Noble & Superior Projects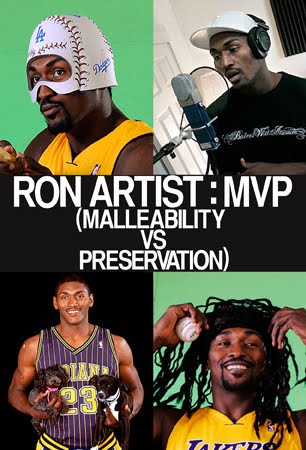 Work by Lindsay Apatow, Ben Balcom, April Behnke, Luis Miguel Bendaña, Joey Carr, Emilie Crewe, Matt Cummings, Lori Felker, Yasi Ghanbari, Samuel Gove, Jordan Grimes, Jeriah Hildwine, Randy Sterling Hunter, Seth Hunter, Tom McCormack, Ross Meckfessel, Josh Sampson, Kristen Stokes, Vincent Uribe and Corrine Webb.
Noble & Superior Projects is located at 1418 W. Superior St. Reception Friday, 8-11pm.
3. Basement Show at Parking Space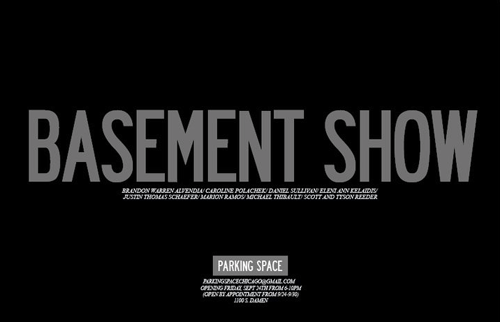 Work by Brandon Warren Alvendia, Caroline Polachek, Daniel Sullivan, Eleni Ann Kelaidis, Justin Thomas Schaefer, Marion Ramos, Michael Thibault, Scott Reeder and Tyson Reeder.
Parking Space is located at 2246 W. 19th St. 3R. Reception Friday, 6-10pm.
4. Girls at The Hills Esthetic Center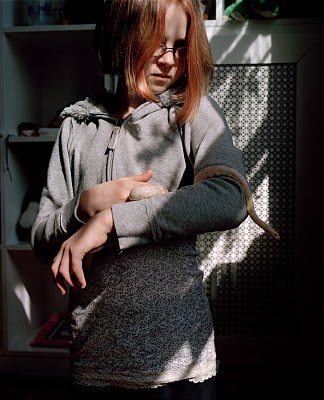 Work by Caitlin Arnold.
The Hills Esthetic Center is located at 128 N. Campbell Ave., Unit G. Reception Friday, 8-11pm.
5. Book Release Party at Golden Age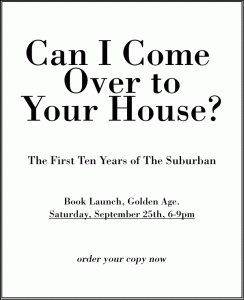 Release party for Can I Come Over to Your House: The First Ten Years of The Suburban.
Golden Age is located at 119 N Peoria St, 2D. Release party Saturday, 6-9pm.
Holy shit, I left you hanging on the busiest gallery weekend ogfthe year! Well, I made about a thousand maps, all of which were posted over at Chicago Art Magazine, and between those, working on the annual Renaissance Society benefit auction, teaching, art making, blah blah blah, I totally missed my weekend picks. Stupid me! Oh well, I'm back. This weekend, I'm actually going to be out of town, shooting out in Ohio (both kinds, to answer the inevitable question), but there are some great shows ya'll should hit while I'm gone, I sure as shit want to hit 'em when I get back. That is all…
1. To Peach at Donald Young Gallery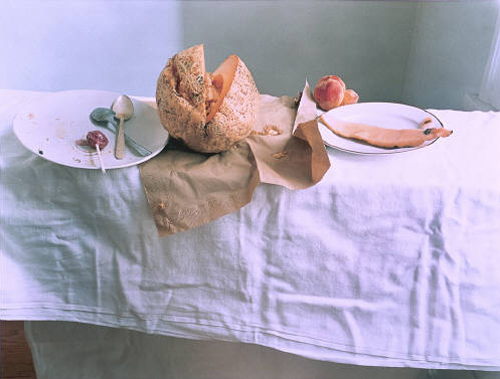 Work by Laura Letinsky
Donald Young Gallery is located at 224 S. Michigan Ave., suite 266. Reception  Friday 5-7pm.
2. It's Good to See You at Rotofugi Gallery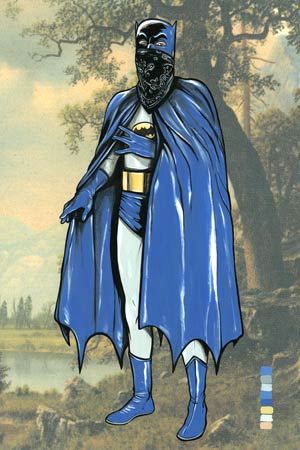 Work by Steve Seely
Rotofugi Gallery is located at 2780 N. Lincoln Ave. Reception Friday 7-10pm.
3. The Blanket Paintings at iceberg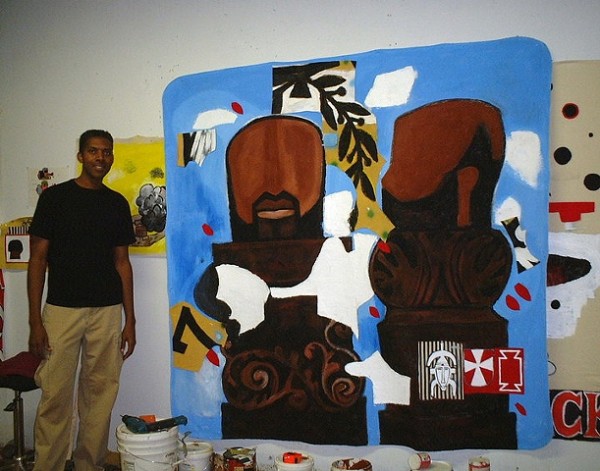 Work by Bernard Williams
iceberg projects is located at 7714 N Sheridan Rd. Reception Saturday 6-9pm.
4. GroupSOLO: The Sequel at Swimming Pool Project Space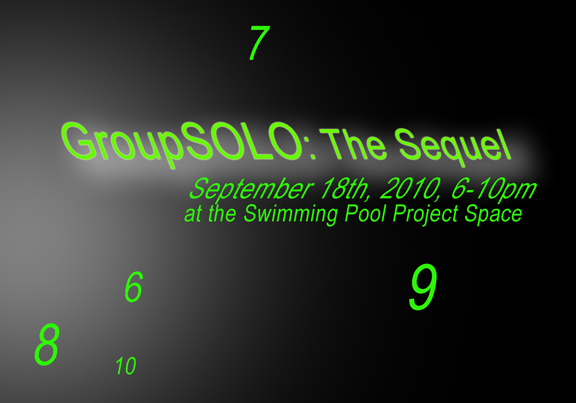 Work by Matthew Schlagbaum, Chris Bradley, Clare Rosean, and Shannon Goff
Swimming Pool Project Space is located at 2858 W. Montrose Ave. Reception Saturday 6-10pm.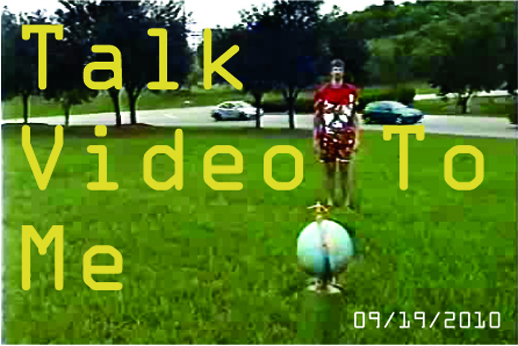 Work by Will Goss & Jessica Bardsley, Daniel Eatock, Clint Enns, Justin Kemp, Je Je Jiyeon Lim, Andrew Norman Wilson, Jon Rafman
LVL3 is located at 1452 N Milwaukee Ave, 3. Reception is Sunday at 6pm.