Sometimes there are more that just five top weekend picks. So, here's this week's seven top picks:
1. Riders at Co-Prosperity Sphere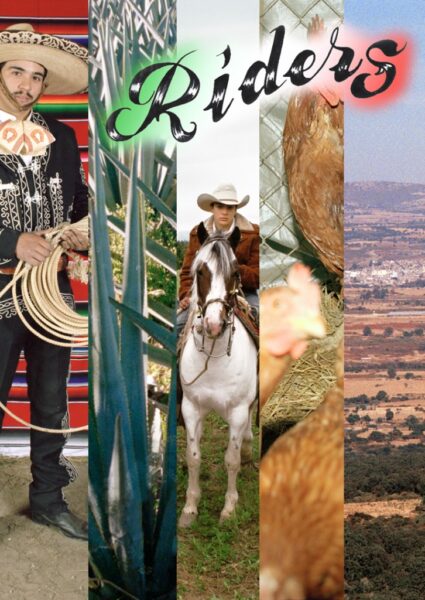 Work by Johanna Wawro and Andy Resek.
Co-Prosperity Sphere is located at 3219 S. Morgan St. Reception is Friday, from 7pm-2am.
Work by Adam Trowbridge and Jessica Westbrook.
Antena is located at 1765 S Laflin St. Reception is Friday, from 6-8pm.
3. CHILDERS / WARSH at New Capital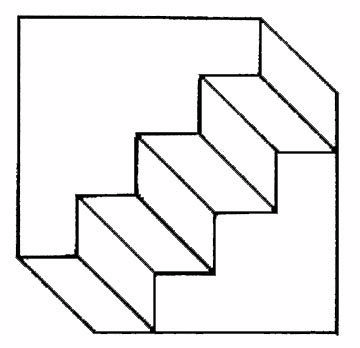 Work by April Childers and Max Warsh.
New Capital is located at 3114 W. Carroll St. Reception is Friday, from 7-10pm.
4. Grand Ideas at Courtney Blades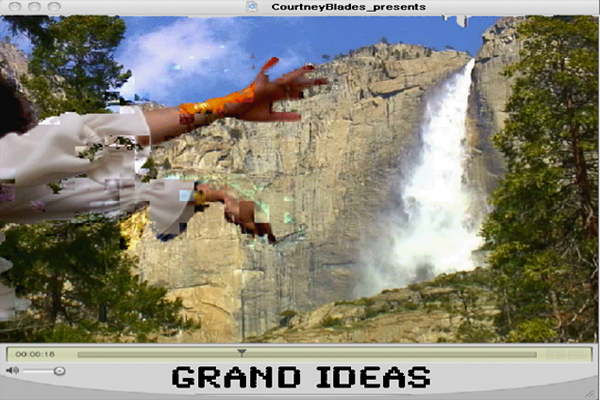 Work by Hiba Ali, Eric Fleischauer, Drew Olivo, Chloe Siebert and Sam York.
Courtney Blades is located at 1324 W Grand Ave. Reception is Saturday, from 7-10pm.
5. A Happy Collaborationists Hypothesis: Sleepover at Happy Collaborationists' Exhibition Space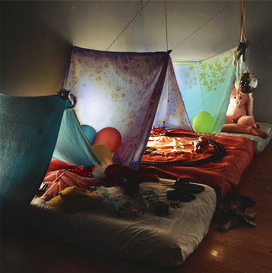 A sleepover at the Happ. Collab.
Happy Collaborationists' Exhibition Space is located at 1254 N Noble St. Show up at 8pm with a blanket and pillow.
6. wave wave, wind wind, bough bow at Roxaboxen Exhibitions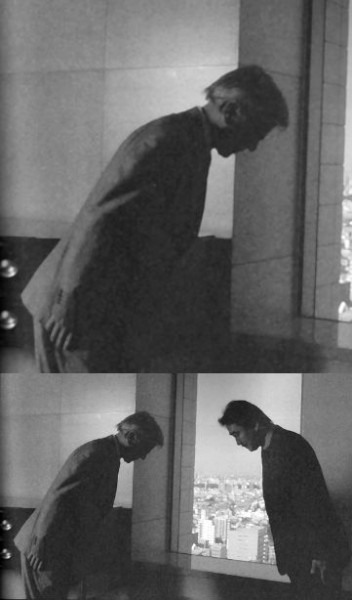 Work by Joni Murphy, Mark Beasley & Isabella Ng, Benjamin Chaffee, Noah Furman, Millie Kapp, Hilary Kennedy, Annie Maurer, and Matthew Shalzi.
Roxaboxen Exhibitions is located at 2130 W 21st St. Reception is Friday, 7pm.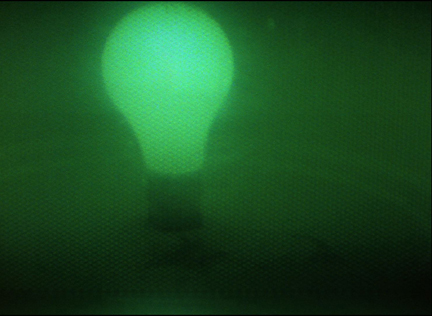 Work by Brendan Meara and Frank Heath.
Roots and Culture is located at 1034 N. Milwaukee Ave. Reception is Friday, from 6-9pm.
1. TWEEN at Octagon Gallery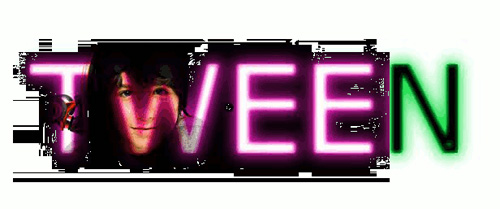 Work by Aaron Orsini, Adam Farcus, Adam Grossi, Alberto Aguilar, Alicja Zelazko, Angeline Evans, Arielle Bielak, Adam Trowbridge, Ben Russell, Big Bad Ron, Brandon Alvendia, Brian Wadford, Burak Birinci, Chris Hammes, E. Aaron Ross, Eric Fleischauer, Emily Keuhn, Hooliganship, Isak Berbic, Jake Myers, Jerimiah Chiu, Jesse Avina, Jon Satrom, Kevin Jennings, Kevin Robinson, Kirsten Leenaars, Kyle Fletcher, Laura Boban, Lara Stall, Mark Sansone, Michelle Harris, Michael Radziewicz, Miguel Cortez, PaperRad, Philip Parcellano, Philip von Zweck, Rob Ray, Silas Reeves, Steven Pate, Tim Pigot, Tom Burtonwood, Theo Darst and more.
Octagon Gallery is located at 1318 N Milwaukee Ave, #300. Reception Saturday, 7-10pm.
2. A Rod Stewart Little Richard Prince Charles Manson Family at LVL3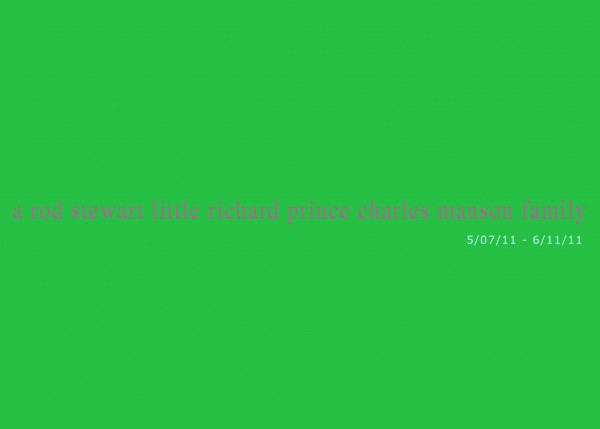 Work by Carson Fisk-Vittori, Derek Frech,  Justin Kemp, Joe Lacina, Joshua Pavlacky and Daniel Wallace
LVL3 is located at 1452 N Milwaukee Ave, 3. Reception Saturday, 6-10pm.
3. IF OUR WORLD PROTECTS at Monument 2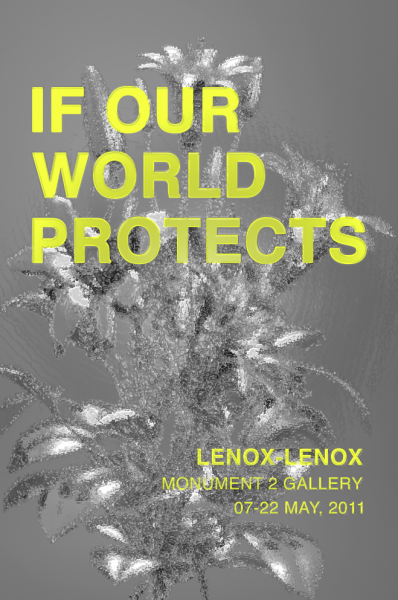 Work by Lenox-Lenox.
Monument 2 is located at 2007 N Point St. Reception Saturday, 7-10pm.
4. Registry & Milking at Threewalls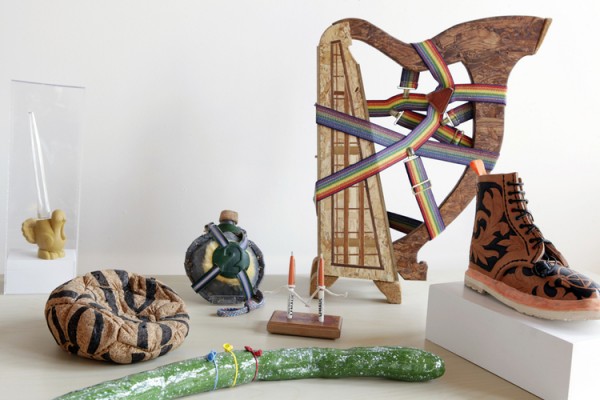 Work by Betsy Odom and Montgomery Perry Smith, respectively.
Threewalls is located at 119 N. Peoria St., #2C. Reception Friday, 6-9pm.
5. Marshland & 21st. C. Slideshows at Catherine Edelman Gallery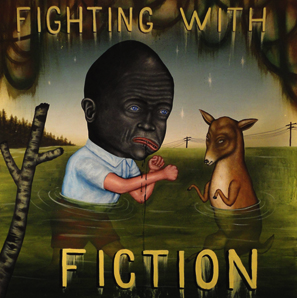 Work by Fred Stonehouse and Tim Tate, respectively.
Catherine Edelman Gallery is located at 300 W. Superior St. Reception Friday, 5-7pm.
Ok, so as a foregone conclusion, you should be attending Artropolis, the collective term for all thing art at the Merchandise Mart this weekend. If you don't have a free pass yet, get one, they are every where. Making a Top 5 for this weekend is easy and hard, because it's obvious and obscure. Here is the obvious. For the obscure, just ask, talk, communicate. This weekend, of any per year, is your opportunity to find something new, on your own, if you are willing to look, talk, and listen. Good luck with the madness.
1. River North and West Loop Gallery Tours
Been living under a rock? Or just too proud to amble into the established districts? Here is your opportunity to see everything in RN and WL in one fail swoop. Free trolleys Saturday from the Merch Mart to RN, and from RN to WL. Check it.
2. Thesis Shows
Chicago is practically vomiting MFA programs. This weekend, no less than three are opening for your enjoyment. Hit up:
School of the Art Institute of Chicago
University of Illinois Chicago
Tony Fitzpatrick presents his next selection at his new independent and "no commission" space, Joe Amrhein: A Fallibility of Perception.
4. Studio 1020
The Studio, usually a pretty insular place, is putting on Fuck Art Chicago, a pretty obvious statement. It does promise to be an interesting alternative, featuring around 30 artists who's work is bounded by the constraint of an 8.5 x 11 sheet of paper. The Studio is located at 1020 N. Marshfield in Chicago.
5. Oak Park Garage Adventure
A two-for-one opportunity, to see an opening at The Suburban (Sara Greenberger Rafferty and Ruby Sky Stiler) and Shane Campbell-Oak Park (Zak Kitnick and Valerie Snobeck)
Fri 4/8 –
A Mouth Which Shouts Is a Cave for the Hand at 65Grand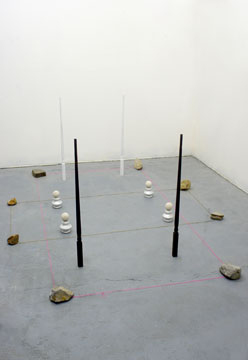 Work by Ian Pedigo.
65Grand is located at 1369 W. Grand Ave. Reception is from 7-10pm.
Not to See the Sun at EBERSMOORE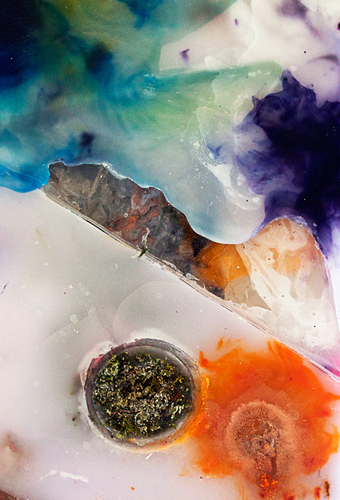 Work by Heidi Norton.
EBERSMOORE is located at 213 N Morgan, #3C. Reception is from 6-9pm.
The Women at Shane Campbell Gallery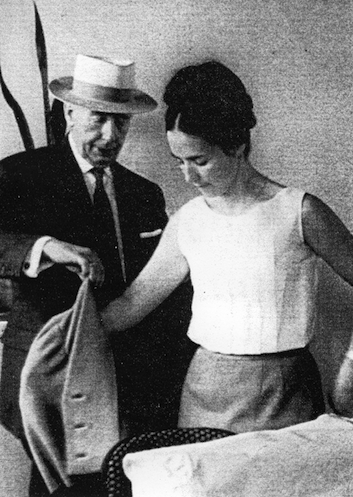 Work by Adam Pendleton.
Shane Campbell Gallery is located at 673 N. Milwaukee Ave. Reception is from 6-8pm.
Cast & Cascade and The Lightweight at Western Exhibitions

Work by Michelle Blade and Jose Lerma, respectively.
Western Exhibitions is located at 119 N. Peoria St., 2A. Reception is from 5-8pm.
Sun 4/10 –
GOD IS REPRESENTED BY THE SEA at Adds Donna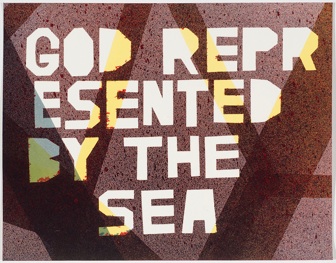 Work by Mark Booth.
Adds Donna is located at 4223 W Lake St. #422. Reception is from 3-7pm.
There is just too much good stuff this weekend, 5 spots aren't enough. Here's what I think everyone should see, in chronological and alphabetical order:
Friday (4/1) –
UIUC MFA Show: Artsplosia at Co-Prosperity Sphere
Work by Will Arnold, Jung Eun Chang, Justin Farkas, Karri Anne Fischer, Motoko Furuhashi, Amy Gilles, Jim Graham, Dan Gratz, Ben Grosser, Ben Hatcher, Dan Krueger, Katie Latona, Erica Leohner, Maria Lux, Nick Mullins, Kerianne Quick, Michael Smith, Paul Shortt, Laura Tanner, Jessica Tolbert, Nicki Werner, Sarah Beth Woods, and Michael Woody.
Co-Prosperity Sphere is located at 3219 S Morgan St. Reception Friday from 6-10pm.
Weaving Healing Waters at Fill in the Blank Gallery
Work by Maria Calderon.
Fill in the Blank Gallery is located at 5038 N. Lincoln Ave. Reception Friday from 7-11pm.
That's Odd, I Feel So Alive at Packer Schopf Gallery
Work by Casey Riordan Millard
Packer Schopf Gallery is located at 942 W. Lake St. Reception Friday from 5-8pm.
6/6/6: SIX ARTISTS, SIX CITIES, SIX CONNECTIONS at Lloyd Dobler
Work by Jeff Badger, Carl Baratta, Amanda Curreri, Joanne Lefrak, Kathy Leisen, and Dan Schank.
Lloyd Dobler is located at 1545 W. Division, 2nd Fl. Reception Friday from 6-10pm.
When the Cathedrals Were White at Thomas Robertello Gallery
Work by Peter Allen Hoffmann.
NOTE NEW LOCATION: Thomas Robertello Gallery is located at 27 N Morgan St. Reception Friday from 6-8pm.
Saturday (4/2) –
Country Club Presents 'Abstract Location' & Anthotypes at Andrew Rafacz Gallery
Abstract Location features work by work by Steven Bankhead, Katarina Burin, Fritz Chesnut, Jacob Dyrenforth, Freeman & Lowe, and Ryan McGinness. Anthotypes features work by John Opera.
Andrew Rafacz Gallery is located at 835 W. Washington. Reception Saturday from 4-7pm.
Work by Andy Cahill, Alan & Michael Fleming, Yasi Ghanbari, Danny Greene, Joe Grimm, Marissa Perel, Arron David Ross, and Michael Vallera.
LVL3 is located at 1542 N Milwaukee Ave #3. Reception Saturday from 6-10pm.
Sunday (4/3) –
Irritable Abstraction at Julius Cæsar
Work by Joe Baldwin, Timothy Bergstrom, Brian Calvin, Federico Cattaneo, Edmund Chia, Dana DeGiulio, Dan Devening, Cheryl Donegan, Judith Geichman, Andrew Greene, Magalie Guérin, Antonia Gurkovska, Seth Hunter, Michiko Itatani, Eric Lebofsky, Diego Leclery, José Lerma, Jim Lutes, Rebecca Morris, Sabina Ott, Noah Rorem, Erin Washington and Molly Zuckerman-Hartung.
Julius Cæsar is located at 3144 W Carroll Ave, 2G. Reception Sunday from 4-7pm.