1. FIGHT NIGHT at Octagon Gallery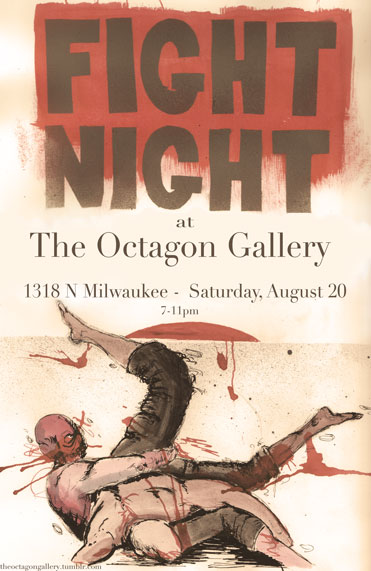 Work by Jesse Avina, Michael Garcia, Ryan T Dunn, Jim Zimpel, Stephanie Burke, Jeriah Hildewine, David Ayling, Mary Ayling, Jake Myers, John Myers, Jeremiah Myers, Lara Stall, Joe Sepka, Bo Totten, Christa Donner, and Jarard Novacain Nathaniel.
Octagon Gallery is located at 1318 N Milwaukee Ave. Performance is Saturday from 7-11pm
2. PREVIEW & Time Signatures at Chicago Artists' Coalition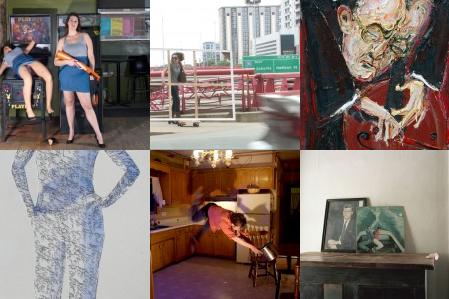 Work by BOLT residents and CAC artists, respectively.
Chicago Artists' Coalition is located at 217 N. Carpenter St. Reception is Friday (tonight) from 6-9pm.
3. Don't think you can change our evil ways at Heaven Gallery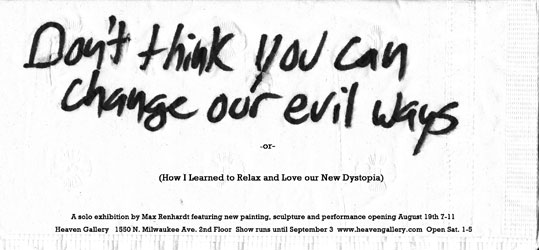 Work by Max Reinhardt.
Heaven Gallery is located at 1550 North Milwaukee, 2nd Fl. Reception is Friday (tonight) from 7-11pm.
1. Luke Aleckson and Matt McAuliffe at The Suburban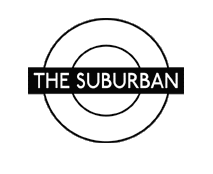 125 N. Harvey Ave.
Sunday 2-4 PM.
2. Book Release Party: Composition 2 / Color Studies at  Center for Book & Paper Arts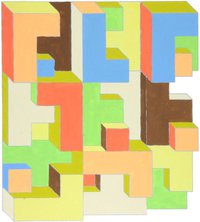 Book of works by Tom Burtonwood
1104 S. Wabash, 2nd Fl.
Friday 5-8 PM
3. Tape: A Celebration at Chicago Art Department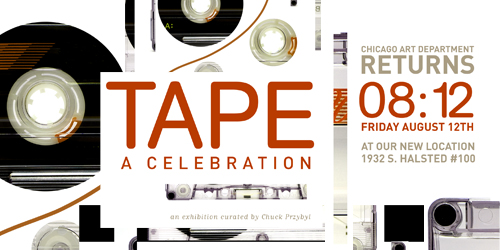 Work by Chris Silva, Chuck Przybyl, Teppei Katori, Lisa Chiodini, Frederic Moffet, Todd Frugia, Clifford Novey, Jason Frohlichstein, Timothy Olson, Edyta Stepien, Agnieszka Kulon, Mark Salach, Dandee Petr, Benjamin Thorp, Martin Rille, and Nat Soti.
1932 S. Halsted St. #100
Friday 6-10 PM.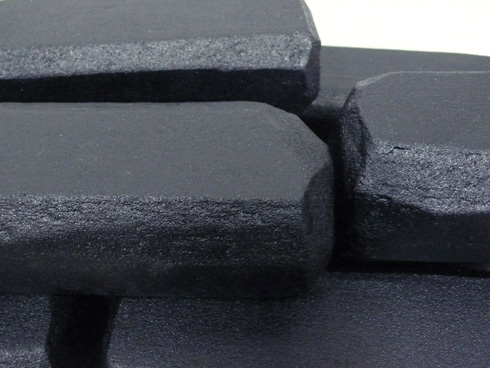 Work by Amy Babinec, Jessica Taylor Caponigro, and Neal Vandenbergh.
1906 S Throop St #2F
Saturday 6-9 PM.
5. Inaugural Exhibition Opening at Fulton Market Gallery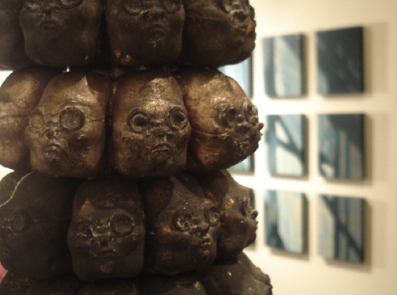 Group exhibition of gallery artists.
310 N. Peoria St.
Friday 6-10 p.m.
1. Landlocked Blue at Julius Cæsar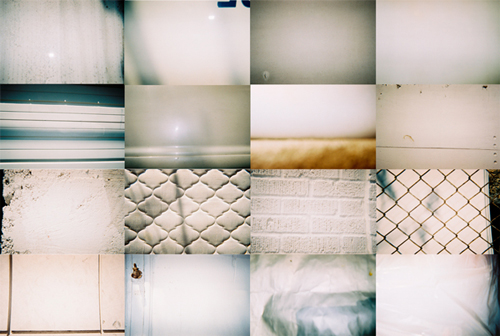 Work by Holly Murkerson
Julius Cæsar is located at 3311 W. Carroll Ave. Reception Sunday, from 4-7pm.
2. Shredded Sensibilities at Firecat Projects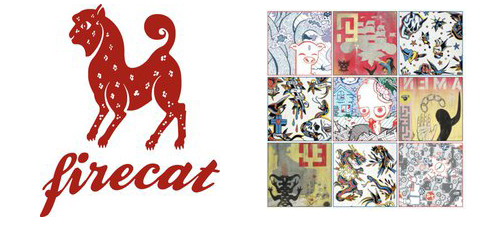 Work by Justin Graham, Adam Shrewsbury, and Andrew Stickler
Firecat Projects is located at 2124 N. Damen Ave. Reception Friday, from 7-10pm.
3. This Means A Lot at LOOSE SPACE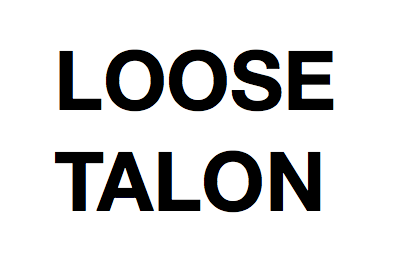 Work by Andy Faulkner, Taryn McMullen, Sarah Mosk, Vincent Stemmler, and Michelle Villarreal.
LOOSE SPACE is located at 2730 W Armitage Ave. Reception Friday, from 8-11pm.
4. Spunky Funky at La Llorona Art Gallery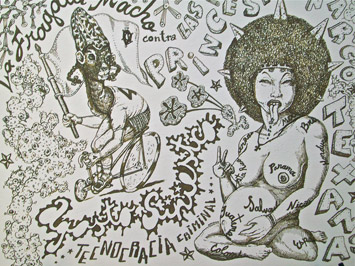 Work by Diana Solis and Alfredo Matus.
La Llorona Art Gallery is located at 1474 W. Webster Ave. Reception Friday, from 6-11pm.
5. Calculated Aesthetic Image at Alderman Exhibitions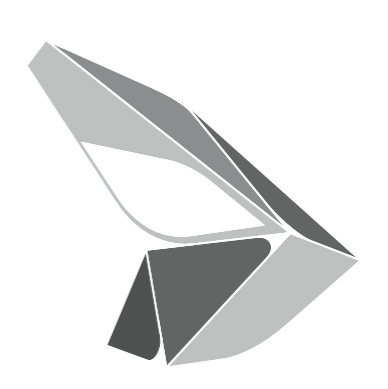 Work by Stephen Coorlas and Dominic Peternel.
Alderman Exhibitions is located at 350 N Ogden Ave, 4E. Reception Friday, from 6-9pm.
1. Habitual Growth at Fill in the Blank Gallery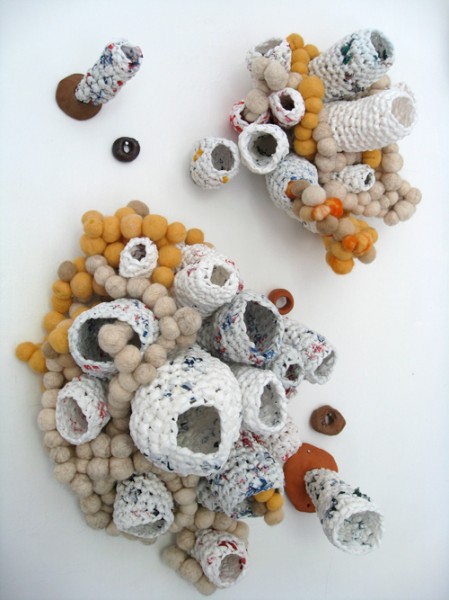 Work by Alexis Ortiz, Julia Gootzeit, and Katie Schofield.
Fill in the Blank Gallery is located at 5038 N. Lincoln Ave. Reception Friday, from 7-11pm.
2. On the Beach: Works in Progress Slideshows at Iceberg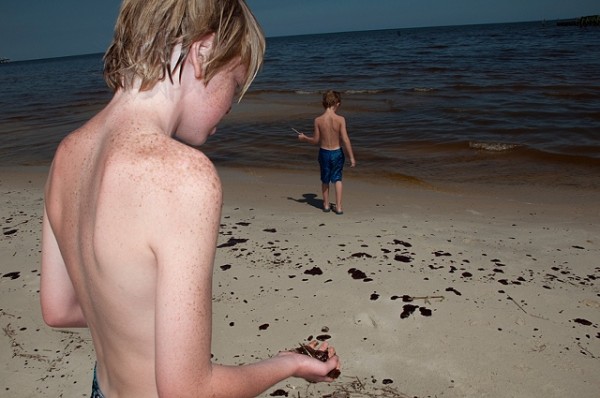 Work by Zoe Strauss.
Iceberg is located at 7714 N. Sheridan Rd. Reception Saturday, from 6-9pm.
3. For a long time, all I could do was surrender at Spoke

Work by Marissa Perel.
Spoke is located at 119 N Peoria St, 3D. Performance Saturday, from 5-8pm.
4. Chromophobia Summer Reception at Chromopobia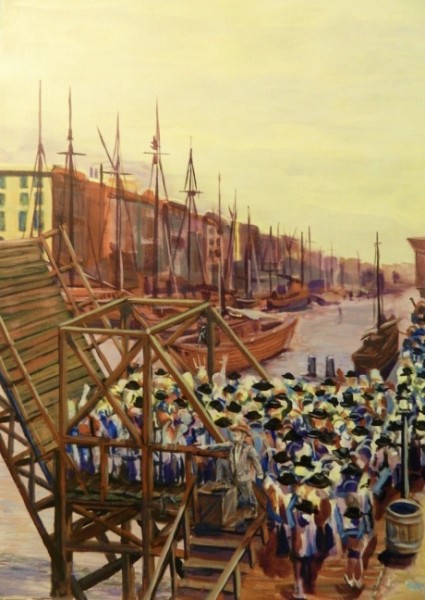 Work by Eric Kaepplinger, Eric Cortez, and Joseph Palmer.
Chromopobia is located at 2303 N Oakley #1B. Reception Friday, from 6-10pm.
5. Heaven Gallery turns 11 at Heaven Gallery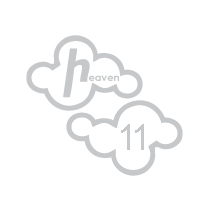 Work by Montgomery Perry Smith, Adam Hoff, Stephen Eichhorn, Max Reinhardt, Matt Sauermilch and more.
Heaven Gallery is located at 1550 N Milwaukee Ave #2. Reception Friday, from 7-11pm.
1. The Chicago Project IV at Catherine Edelman Gallery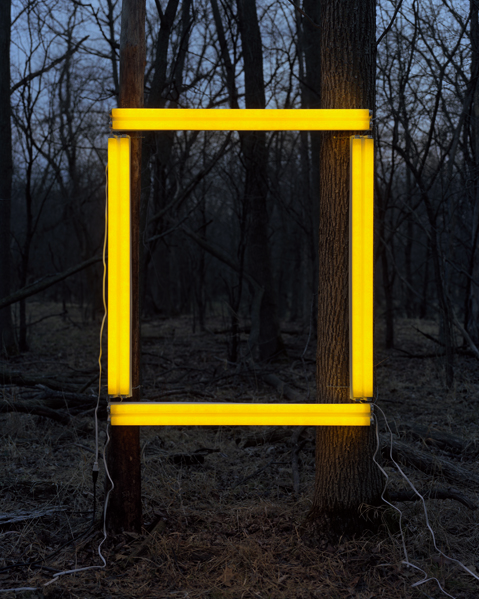 Work by Matt Austin, Justyna Badach, Jeremy Bolen, Dan Bradica, Troy Flinn, Lenny Gilmore, Wm. Bradley Johnson, Nate Mathews, Bill O'Donnell, TJ Proechel, Charlie Simokaitis and Shane Welch.
Catherine Edelman Gallery is located at 300 W. Superior St. Reception is Friday from 5-8pm.
2. Animality at DOVA Temporary Gallery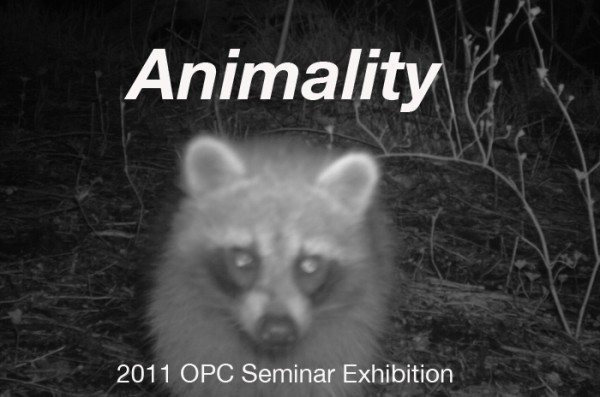 Work by Marius Aleksa, Theresa Ganz, Sara Garth, David Giordano, Jacqueline Hendrickson, Samantha Jones, Stacee Kalmanovsky, Melanie Kassel, Jessie Mott, Jasmine Neal, Elle Opitz, Hannah Pae, Valentina Solano, Cassandra Troyan, Jan Verwoert, Erik Wenzel and May Yeung.
DOVA Temporary Gallery is located at 5228 S. Harper Ave. Reception is Friday from 5-7:30pm.
3. Keepin' it Real at HungryMan Gallery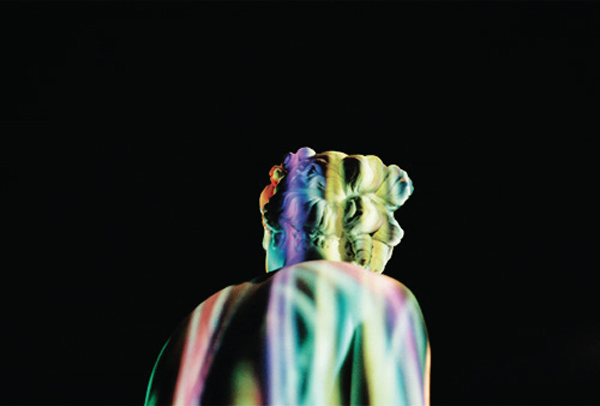 Work by Petra Cortright, Thomson Dryjanski, Derek Frech and Bob Myaing, Aaron Graham, and Mac Katter.
HungryMan Gallery is located at 2135 N Rockwell St. Reception is Friday from 7-10pm.
4. Ethridge, Jakschik, Wood at Shane Campbell Gallery (Chicago)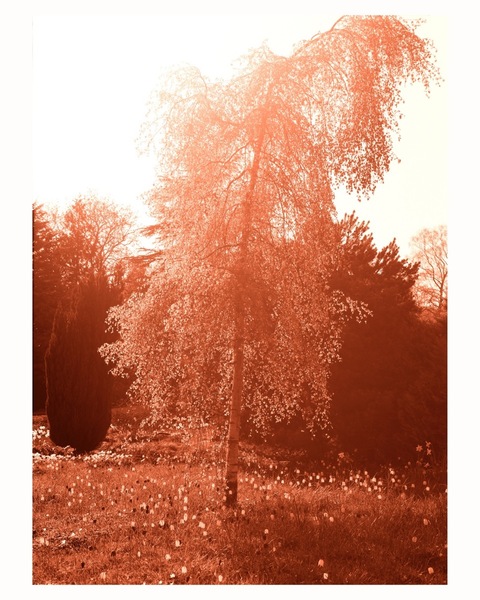 Work by Roe Ethridge, Margarete Jakschik and Jonas Wood.
Shane Campbell Gallery (Chicago) is located at 673 N Milwaukee Ave. Reception is Saturday 6-8pm.
5. Au Plein Air at The Suburban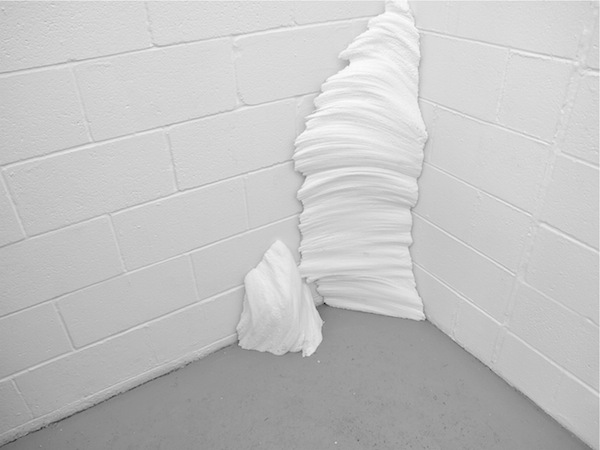 Work by Simon Ingram and Doug Melini.
The Suburban is located at 125 N. Harvey Ave. Reception is Sunday from 2-4pm.