1. Hungry Bellows Of The Minotaur at FM*Gallery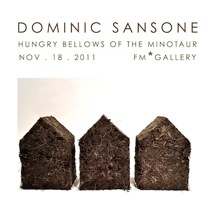 Participatory installation by Dominic Sansone.
FM*Gallery is located at 310 N. Peoria St. Reception begins at 7pm on Friday.
2. The Domestic Partnership of Heaven and Hell at Monique Meloche Gallery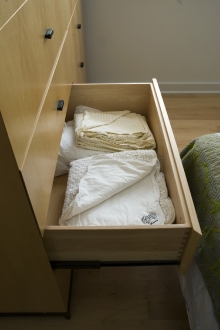 Work by Karen Reimer.
Monique Meloche Gallery is located 2154 W. Division St. Reception Saturday from 4-7pm.
3. Let me not to the marriage of true minds admit impediments at Terrain

Work by Stephanie Brooks.
Terrain is located at 704 Highland Ave. in Oak Park. Reception Saturday from 3-6pm.
4. Mind and Reality at Roxaboxen Exhibitions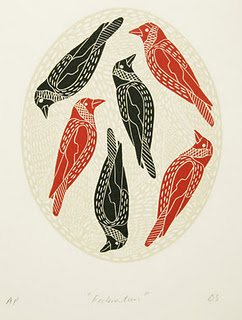 An International Print Exchange between Chicago and Sydney, Australia.
Roxaboxen Exhibitions is located at 2130 W. 21st. Reception Friday from 7-10pm.
5. Contingent Conventions at Eel Space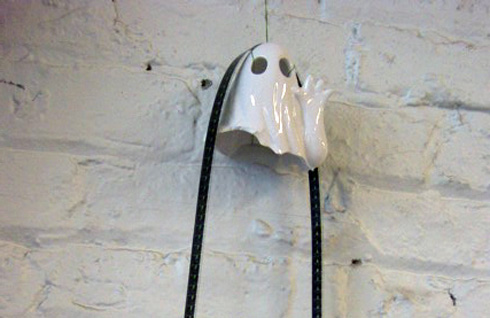 Work by Alejandro Jimenez, Marilyn Volkman, and Scott Campana.
Eel Space is located at 1906 S Throop St #2F. Reception Saturday from 6-9pm.
1. Honor Among at Golden Gallery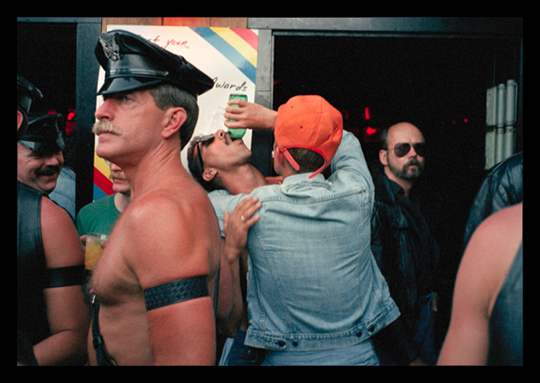 Work by Doug Ischar.
Golden Gallery: 3319 N. Broadway. Reception Friday 6-9pm.
2. In the Lining at Heaven Gallery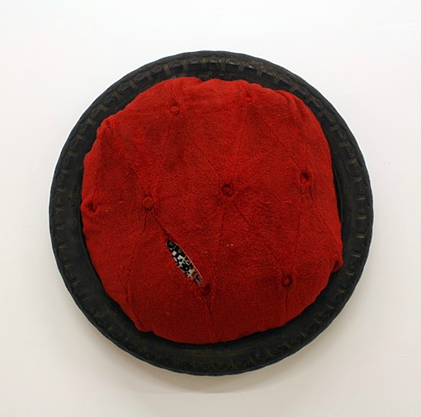 Work by Scott Jarrett.
Heaven Gallery: 1550 N Milwaukee. Reception Friday 7-11pm.
3. SAIC MFA Open Studio Night at School of the Art Institute of Chicago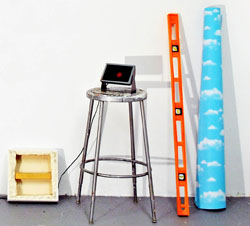 Friday Night: Columbus Building – 280 S. Columbus Dr, 4:30-5:30pm; MacLean Center – 112 S. Michigan Ave, 5:30-7:30pm; 116 Michigan Building – 116 S. Michigan Ave, 7:30-8:00pm; Sharp Building – 37 S. Wabash Ave, 8:00-8:45pm; Sullivan Center – 36 S. Wabash Ave, 8:45-10:00pm.
4. Pillow Talk at Peregrineprogram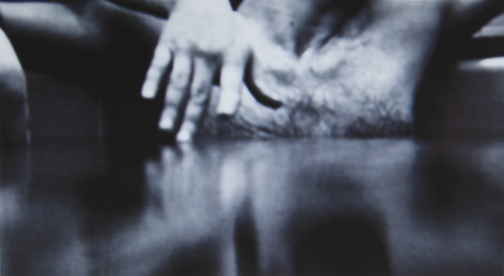 Work by Bridgette Buckley, Joe Cassan, Todd Mattei, and Danielle Paz.
Peregrineprogram: 3311 W. Carroll Ave. Reception Saturday 2-4pm.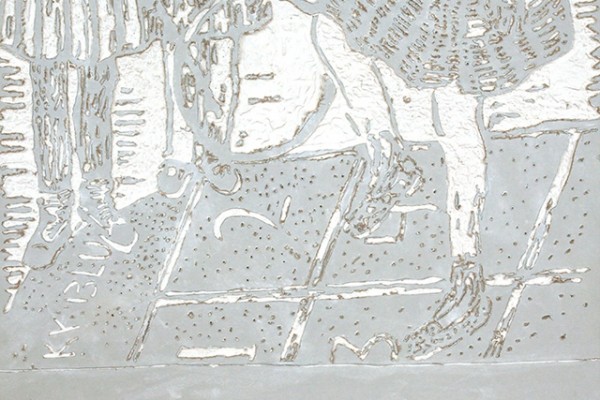 Work by Faheem Majeed.
Iceberg: 7714 N. Sheridan Rd. Reception Saturday 6-9pm.
1. Archival Impulse at Gallery 400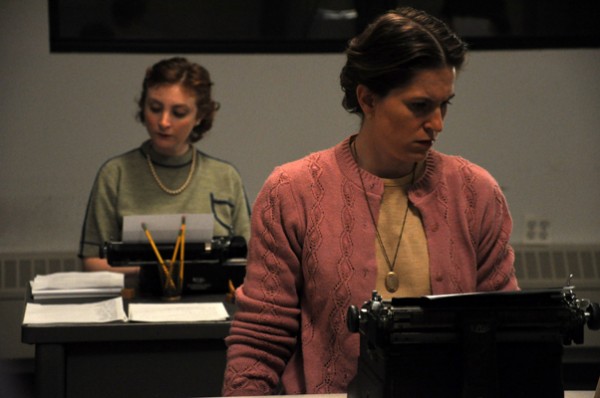 Work by  The Alliance of Pentaphilic Curators (Jason Dunda and Teena McClelland), John Arndt, Conrad Bakker, Dexter Sinister, Christa Donner, Kota Ezawa, Edie Fake, Eric Fleischauer, Stephen Lapthisophon, Jason Lazarus, Dani Leventhal, Aspen Mays, Mary Patten, Jenny Perlin, Public Collectors, Jason Salavon, Paul Lloyd Sargent, Cauleen Smith, Edra Soto, Stephanie Syjuco, Sergio Vega, and Philip von Zweck.
Gallery 400, 400 S. Peoria St. Reception Friday, 5-8pm.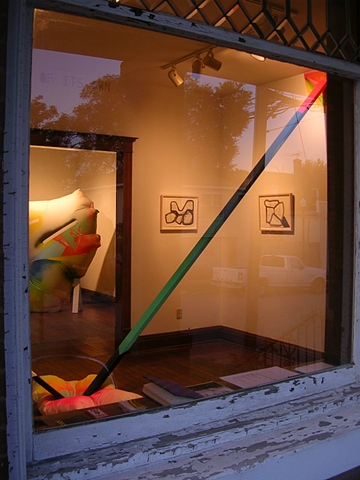 Work by Tom Burtonwood, Holly Holmes, and James Jankowiak.
SideCar, 411 Huehn St, Hammond, IN. Reception Saturday, 5-10pm.
3. A Paler Shade of Yellow at Kirk's Apartment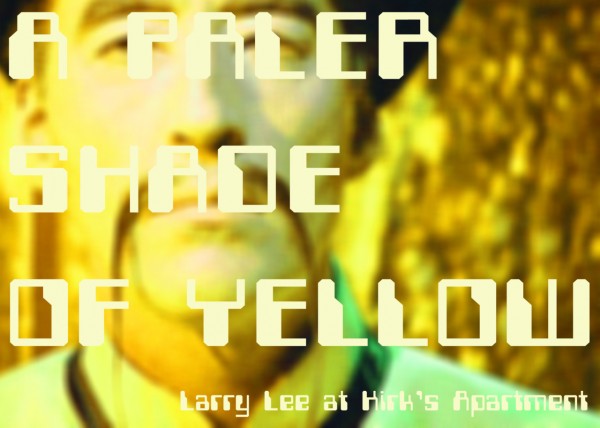 Work by  Larry Lee
Kirk's Apartment, 3710 N Marshfield. Reception Friday, 6-9pm.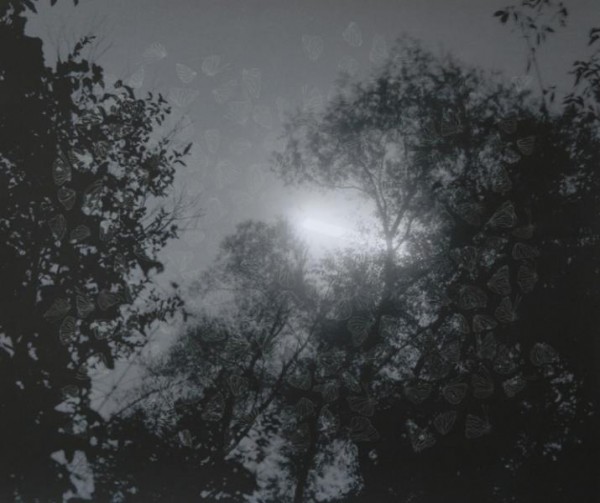 Work by Liz McCarthy.
ACRE Projects, 1913 W 17th St. Reception Sunday, 4-8pm.
5. Dirty! Dirty! Dirty! of Playboys, Pigs, and Penthouse Paupers: AN AMERICAN TALE OF SEX AND WONDER at The Renaissance Society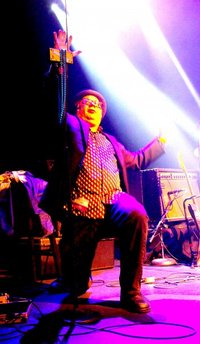 Reading by Mike Edison.
The Renaissance Society, 5811 S. Ellis Ave, Cobb Hall Room 307. Reading begins at 2pm.
1. Transmissions From The Outpost at Thomas Robertello Gallery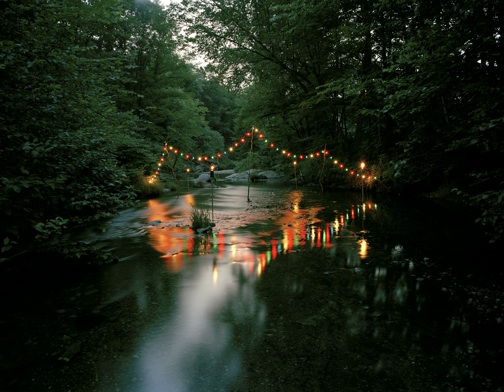 Work by Adam Ekberg. In the project space: I Believe in Harvey Dent or Three Months in Valparaiso, work by Jason Robert Bell
Thomas Robertello Gallery is located at 27 N. Morgan St. Reception Friday, 6-8pm
2. Future Perfect at Co-Prosperity Sphere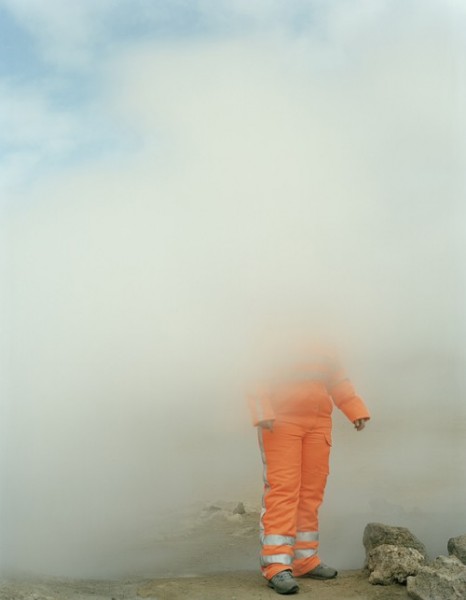 Work by by Judy Natal.
Co-Prosperity Sphere is located at 3219 S Morgan St. Reception Friday, 6-9pm.
3. Rodney Graham at Donald Young Gallery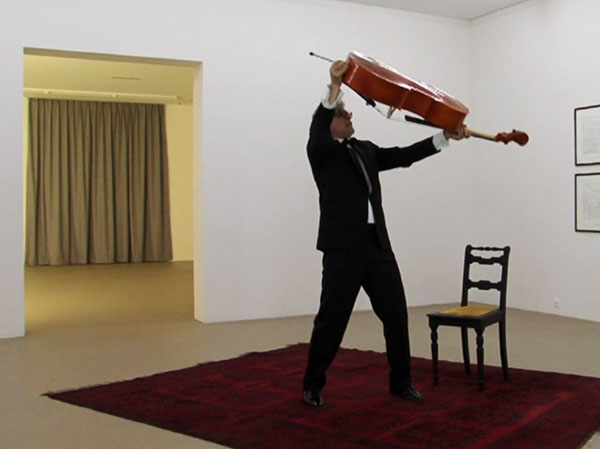 New photographs, sculptures, and paintings.
Donald Young Gallery 224 S. Michigan Ave. #266. Reception Friday, 5-7pm.

Release Party for PHONEBOOK 3
Threewalls is located at 119 N. Peoria. Party Saturday, 8-11pm.
5. The River Rats at Western Exhibitions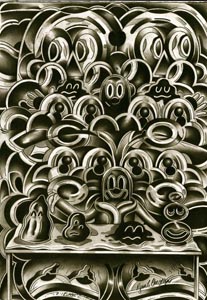 Work by Ryan Travis Christian, with collaborative work in Gallery 2.
Western Exhibitions is located at 119 N Peoria St, 2A. Reception Friday, 5-8pm.
+1 – The MDW Fair at GeoLofts, opening Friday at 8pm. Open to 11pm. $5, free beer.

Participating curatorial groups and galleries: 2612 Space, 65GRAND, ACRE, Alderman Exhibitions, antenna, ANTIDOTE, Bad at Sports, Chicago Artists, Coalition, BOLT Residency, Chicago Urban Arts, DEFIBRILLATOR, Devening Projects + Editions, Document, Drawn Lots, Green Gallery, Happy Collaborationists, Harold Arts, High Concept Lab, The Hills, Hinge Gallery, Hungryman, Iceberg Projects, Itsa_pony, LVL3, Trevor Martin, Abr Gallery, North Branch Projects, Nudashank, Old Seoul, Packer Schopf Gallery, Peanut Gallery, Pentagon, portage ARTspace, Reference, Reuben Kincaid, Roots & Culture, Sixty Inches From Center, Small Space, Spudnik Press, threewalls, Uncle Freddy's Treats, Linda Warren, Western Exhibitions, What It Is, and Propeller Fund grantees 2010.
GeoLofts is located at 3636 S. Iron At. The MDW Fair will continue through Saturday and Sunday, noon to 6pm.
1. Alberto Aguilar & Michelle Harris at Roots and Culture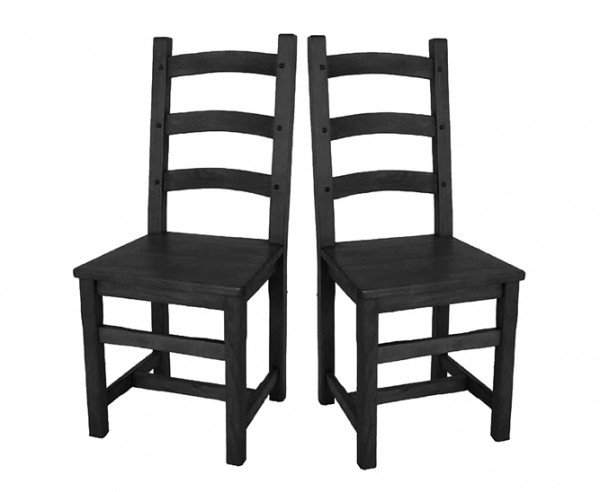 Roots and Culture, 1034 N. Milwaukee Ave. Reception Friday 6-9pm.
2. dream, in, the, act at Kunz, Vis, Projects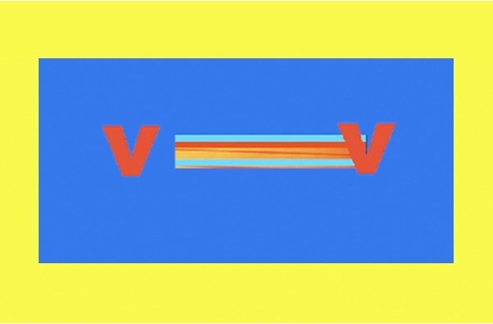 Curated by Nicholas Steindorf, with work by Tom Costa, EJ Hill, Betsy Odom, Industry of the Ordinary, Mary Mattingly, Rusty Shackleford, Joey Weiss and Darren Will.
Kunz,Vis,Projects, 2324 w. Montana, in the garage. Reception Friday 6-9pm.
3. Subterranean Isle at Shane Campbell Gallery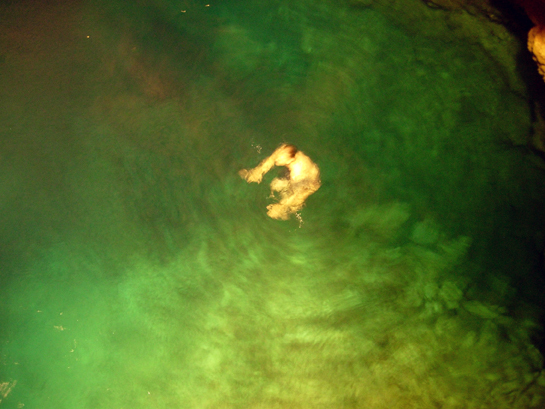 Work by Jay Heikes.
Shane Campbell Gallery, 673 N. Milwaukee Ave. Reception Saturday 6-8pm.
4. SAIC Undergraduate Exhibition at the Sullivan Galleries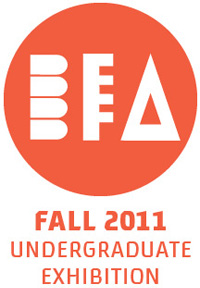 Work by Josef Aguilar, Michelle Anderson, Emilie Bennett-Kjenstad, Daniel Bertner, Alexandra Calhoun, Sarah Campbell, Edward Chong, Esther Chow, Tory Christopherson-Sommerfeldt, Francisco Cordero-Oceguera, Jessee Crane, Kristina Daignault, Theodore Darst, Sam Davis, John Deardourff, Stephanie Del Carpio, Claire Demos, Ben Dimock, Lara Dorsett, Kait Doyle, Jay Fernandez, Brandy Fisher, Charles Fogarty, Jasmine Grant, Christopher Grieshaber, Alison Groh, Yo Ahn Han, Zachary Harvey, Caitlin Hennessy, Danielle Jacklin, William Joyce, Ellie Younjeong Jung, Matthew Keable, Cindy Myung Jin Kim, Minkyung Kim, Elizabeth Kovach, Hyun Jee Kwon, Youjeong Kwon, Melissa Leandro, Christina Joorie Lee, Kang Hoon Lee, Kyusun Lee, Sulhwa Lee, Sarah Legow, Jiyeon Lim, Matthew Litwin, Elyse Mack, Elizabeth Mallery, Mark Mcwilliams, Caroline Moody, Alicia Moreno, Mara Mullen, Drew Noble, Eileen O'Donnell, Alp Oz, Mark Palmen, Jiha Park, Kaitlin Patterson, Heather Platen, Lou Regele, Thomas Roland, Camila Rosas, Nathan Scealf, Nicholas Schleicher, Jules Schmid, Noelle Sharp, Sam Sieger, Kollin Strand, Eric Tai, Geoffrey Thais, Claire Valdez, Sarah Welch, and Nayeon Yang.
Sullivan Galleries, School of the Art Institute, 33 S. State St., 7th fl. Reception Friday 6-8pm.
5. There is a Wanderlust Growing in Your Bones at Rotofugi Gallery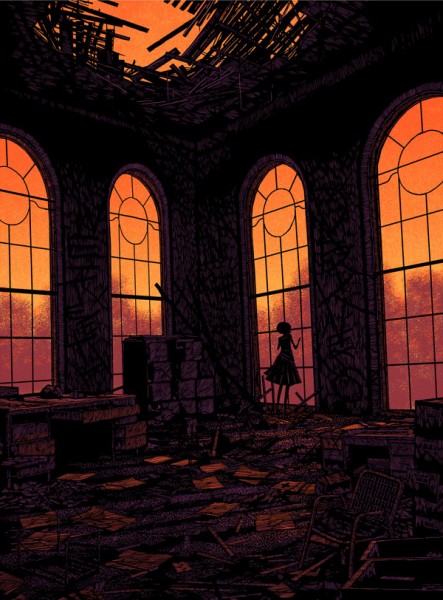 Work by Daniel Danger.
Rotofugi Gallery, 2780 N. Lincoln Ave. Reception Friday 7-10pm.