1. Several Swallowing Egg Sounds at PEREGRINEPROGRAM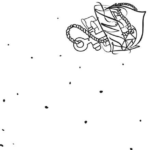 Organized by Yuri Stone, with work by Anne Eastman, Rob Halverson, Lili Huston-Herterich, Heinz Peter Knes, Danh Vo, Amy Zion, and Becky Kolsrud.
PEREGRINEPROGRAM is located at 3311 W. Carroll Ave. Reception Sunday, 1-4pm.
2. Starkfield, Massachusetts at Roman Susan Annex

Work by Joshua Kent.
Roman Susan Annex is located at W. Birchwood Ave. & N. Sheridan Rd. Reception Saturday, 6pm-12am.
3. Endless Rest at ACRE Projects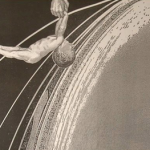 Work by Blair Bogin and Jessica Harvey.
ACRE Projects is located at 1913 W. 17th St. Reception Sunday, 4-8pm.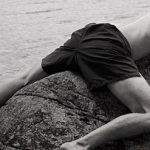 Work by Chris White.
Outhouse is located 212 N. Sangamon St. #3B. Reception Friday, 6-9pm.
5. common law at Kitchen Space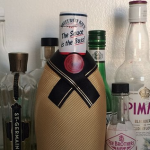 Work by Traci Fowler and Trevor Schmutz.
Kitchen Space is located bad2716 N. Monticello Ave. #1F.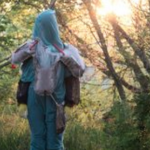 Curated by Phil Peters, with work by Sarah and Joseph Belknap, Marissa Lee Benedict, Liz Ensz, Parsons & Charlesworth, David Reuter, Manuel Rodriguez, Jiyoung Yoon.
LODGE is located at 1850 S. Blue Island Ave. Reception Saturday, 6-9pm.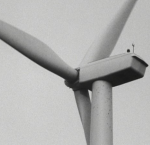 Work by Margo G. Ferrari.
Blanc Gallery is located at 4445 S. Martin Luther King Dr. Reception Saturday, 6-9pm.
3. Five Steps to Hell with Poverty at Defibrillator Gallery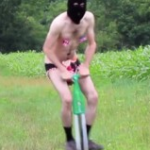 Work by Dao Nguyen and Tom Friel.
Defibrillator Gallery is located at 1463 W. Chicago Ave. Closing event Saturday, 7pm.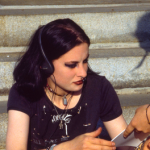 Work by Paul Levack.
Night Club is located at 2017 W. Moffat St. Reception Friday, 7-9pm.
5. Red & Cyan 3D Anaglyph at Degenerate Art Gallery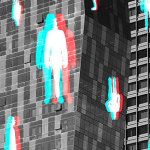 Work by Sasha Andruzheychik, Matt Wojtan, Christopher Schneberger, Brian Hofmeister, Nestor Photo, Philip Hughes-Luing, and more.
Degenerate Art Gallery is located at 5554 N. Winthrop St. Reception Saturday, 7-10pm.
1. Double Exposure at Roots & Culture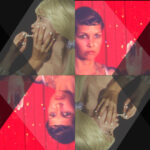 Work by Lyra Hill and Daviel Shy.
Roots & Culture is located at 1034 N. Milwaukee Ave. Screening Sunday at 7pm.
2. Visitation Rites III at The Franklin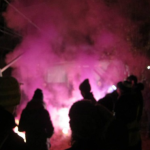 Work by Angie Evans, Phil Parcellano, Gwen Zabicki, Philip von Zweck, EC Brown, Vincent Dermody, Patrik Qvist, Irene Perez Gil, Catie Olson, Morgan Richardson, Kevin Jennings, Traci Hercher, Adam Farcus, Derek Weber, Bryan Volta, Brandon Alvendia, Jenyu Wang, Rebecca Beachy, Victoria Martinez, Dan Sullivan and Edra Soto.
The Franklin is located at 3522 W. Franklin Blvd. Reception Saturday at 6-10pm.
3. Try Youth As Youth at David Weinberg Photography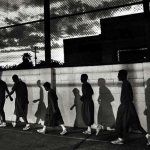 Work by Tirtza Even, Steve Davis, Steve Liss and Richard Ross.
David Weinberg Photography is located at 300 W. Superior St. Reception Friday at 5-8pm.
1. 2nd Floor Rear 24 Hour Alt. Space Festival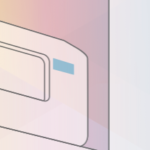 Including events at I am Logan Square Gallery, Hume Gallery, Crown Liquors, Dreamland D, Kitchen Space Gallery, Corner, Tritriangle, Uncharted Books, The Whistler, Autotelic Studios, Church of the Advent, and multiple residences.
2nd Floor Rear 24 Hour Alt. Space Festival will be located at various venues across the city. Events will take place at various times Saturday and Sunday.
2. Mossy Cloak at Roots and Culture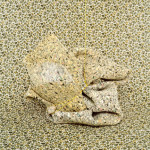 Curated by Third Object, with work by Samantha Bittman, Drew Broderick, Liz Ensz, Kiam Marcelo Junio, Tim McMullen and Laura Hart Newlon.
Roots and Culture is located at 1034 N. Milwaukee Ave. Reception Friday, 6-8pm.
3. A History-shaped Hole in the Universe at Chicago Artists Coalition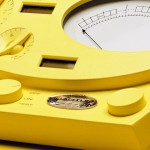 Work by Mara Baker, Hannah Barco, Nina Barnett, Cherith Lundin, Regina Mamou and Adam Liam Rose.
Chicago Artists Coalition is located at 217 N. Carpenter St. Reception Friday, 6-9pm.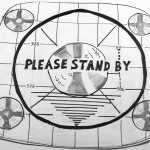 Work by Meg Duguid.
slow is located at 2153 W. 21st St. Reception Saturday, 6-9pm.
5. The Height Below at Heaven Gallery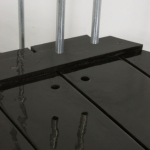 Work by Soo Shin and Liz McCarthy.
Heaven Gallery is located at 1550 N. Milwaukee Ave. Reception Friday, 7-11pm.
1. g(URL)_FREAX at Church of Templehead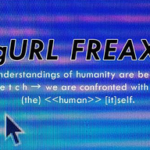 Curated by Paula Nacif, James Theophilos and Nu Evil, with work by Lal Avgen, Mouthy Women (Olive Stefanski + Magritte Nankin), James Theophilos, Codi Suzanne Oliver, nu Evil, Paula Nacif, Jane Rawl?ngs, Anna Russett, Yaloopop, Isabelle McGuire + MJ Brotherton, Sarah Rooney, Christine Janokowicz, Cybertwees (Gabriella Hileman, May Waver + Violet Forest), Molly Hewitt, Gaby Cepeda, Emilie Gervais and Stephanie McCowat.
Church of Templehead is located at 1901 S. Allport St. Reception Saturday, 7-11pm.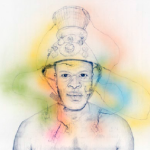 Work by Desirrée Holman.
Aspect/Ratio is located at 119 N. Peoria St. Reception Friday, 5-8pm.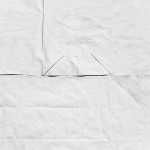 Work by Marcus Geiger and Margaret Welsh.
Document is located at 845 W. Washington Ave. 3rd Fl. Reception Friday, 5-8pm.
4. The Relaxing Lady's Library at Tritriangle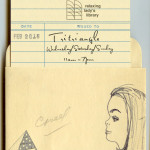 Created by Jessica Speer.
Tritriangle is located at 1550 N. Milwaukee Ave. 3rd Fl. Reception Sunday, 11am-7pm.
5. Chrysanthemums at Night Club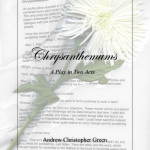 Work by Andrew Christopher Green.
Night Club is located at 2017 W. Moffat St. #1. Performance 7-9pm.