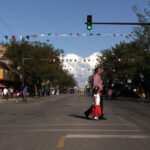 Work by Lorelei Stewart and featuring artists Marianne Fairbanks, Fultonia, 96 Acres, Jason Lazarus, Cauleen Smith, Jan Tichy, and Amanda Williams.
Gallery 400 is located at 400 S. Peoria St. Reception Friday, 5-8pm.
2. Song of the Summer at Roman Susan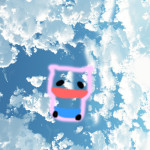 Work by Maddie Reyna.
Roman Susan is located at 1224 W. Loyola Ave. Reception Friday, 6-9pm.
3. Oh! Oh! Oh! at PeregrineProgram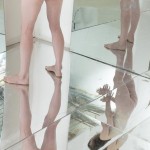 Work by Kelly Kaczynski.
PeregrineProgram is located at 3311 W. Carroll Ave. Reception Sunday, 1-4pm.
4. A House of Dust at Heaven Gallery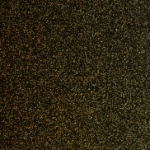 Work by Marissa Lee Benedict and Phil Peters.
Heaven Gallery is located at 1550 N. Milwaukee Ave. Reception Friday, 7-11pm.
5. Láldish at Ordinary Projects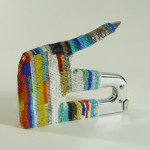 Work by Noelle Garcia.
Ordinary Projects is located at 2233 S. Throop St. 5th Fl. Reception Saturday, 6-9pm.
1. 10:00 am Monday Impressions; 11:00 am How the Outside Leaks into the Room; 12:00 ­pm Smells Like 100 Years Old; 1:00 pm The Room Is in My Eye. The Space under My Body; 2:00 pm In the Meantime, (This Place Will Be Empty after 5:00 pm); 3:00 pm An Actual Location for This Moment; 4:00 pm Few Will Leave Their Place to Come Here for Some Minutes; 5:00 pm Did You Know Who Built Your House? at The Renaissance Society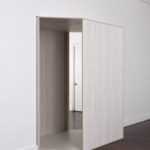 Work by Gabriel Sierra.
The Renaissance Society is located at 5811 S. Ellis Ave. Cobb Hall 418. Reception Sunday, 4-7pm.
2. The Grass Has Eyes at Comfort Station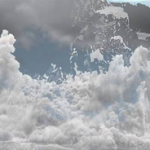 Work by Heidi Norton.
Comfort Station is located at 2579 N. Milwaukee Ave. Reception Friday, 6-10pm.
3. FAMILIAR MALAISE at ACRE Projects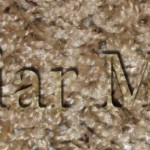 Work by Joe Yorty, Cara Chan, Austen Brown and Ruslana Lichtzier.
ACRE Projects is located at 1913 W. 17th St. Reception Sunday, 4-8pm.
4. Refractions at Silent Funny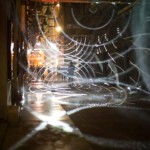 Work by Luftwerk.
Silent Funny is located at 4106 W. Chicago Ave. Reception Friday, 6-10pm.
5. Kissing in Heaven at Chicago Artists Coalition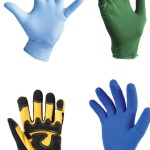 Work by Allison Lacher, Andy Roche, Hideous Beast and Snow Yungxue Fu.
Chicago Artists Coalition is located at 217 N. Carpenter St. Reception Friday, 6-9pm.
1. VERSIONFEST 2015: 100 Watts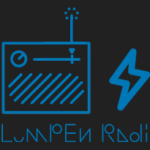 The 15th annual Versionfest, held throughout Bridgeport and debuting Lumpen Radio.
VERSIONFEST takes place at various locations throughout Bridgeport and events range in price from free to $85. Versionfest runs from 4/23-5/3.
2. The Mayor at The Hills Esthetic Center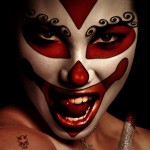 Work by Marcel Alcala.
The Hills Esthetic Center is located at 128 N. Campbell St. Reception is Saturday, 7pm.
3. Double Dialogues at DfbrL8r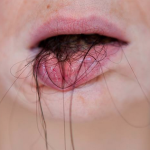 Presenting work by Manuel Vason, in collaboration with Guillermo Gomex-Pena, Heather Cassils, Jamie McMurry, Keijaun Thomas, Linda Montano, Marilyn Arsem, Mat Fraser and Zachery Drucker.
DfbrL8r is located at 1463 W. Chicago Ave. Performance and discussion Saturday, 8-11pm.
4. When Are We? at Comfort Station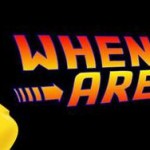 A happening by Heinze Flores (Alejandro Jimenez Flores and Paul Philipp Heinze)
Comfort Station is located at 2579 N. Milwaukee Ave. Happening Friday, 8:30-10:30pm.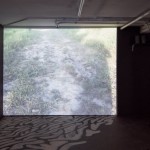 Work by Maya Mackrandilal.
THE MISSION is located at 1431 W. Chicago Ave. Closing reception Friday, 6-8pm.
1. Twist-flip-tremble-trace at Johalla Projects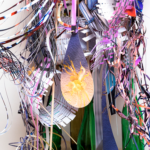 Work by Aimée Beaubien.
Johalla Projects is located at 1821 W. Hubbard St. Reception Friday, 7-10pm.
2. Scenic Overlook at Hyde Park Art Center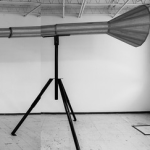 Work by Susan Giles
Hyde Park Art Center is located at 5020 S. Cornell Ave. Reception Sunday, 3-5pm.
3. Shadowboxing the Axis at Gallery 400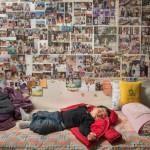 Work by Soohyun Kim, Meredith Lackey and Sherwin Ovid.
Gallery 400 is located at 400 S. Peoria St. Reception Friday, 5-8pm.
4. The Arrows Like Soft Moon Beams at 65Grand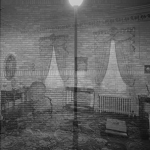 Work by Ian Pedigo.
65Grand is located at 1369 W. Grand Ave. Reception 6-9pm.
5. Y'all and A Rock (me too) at Hidden Dog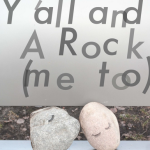 Work by Yani Aviles, Justin Chance, Connor Crable, Hunter Foster, Alyx Harch, Andrew Lu, Katie Rapheal, Amina Ross, Chase Schoonmaker, Emily Schulert, Simone Siegel, Cait Smith, Kelsey Strebler, Kate Ulschmid and Tongyu Zhao.
Hidden Dog is located at 2151 W. 21st St. Reception Friday 7-10pm.
1. Robert Buck at Iceberg Projects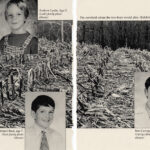 New work by Robert Buck
Iceberg Projects is located at 7714 N. Sheridan Rd. Reception Saturday, 6-9pm.
2. Geometry in Outer Space or Heaven at Monique Meloche Gallery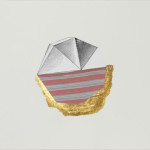 Work by Karen Reimer.
Monique Meloche Gallery is located at 2154 W. Division St. Reception Saturday, 4-7pm.
3. People always say a house is like a body and the body is like a house… at Terrain Exhibitions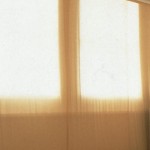 Work by Jeanne Dunning.
Terrain Exhibitions is located at 704 Highland Ave. Oak Park. Reception Sunday, 2-5pm.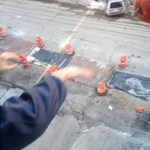 Work by Bria Williams, Kacie Lambert and Lauren Quin.
Outhouse is located at 212 N. Sangamon St. #3B. Reception Friday, 6-10pm.
5. A waiting, April 10, 2015 at Aspect/Ratio Gallery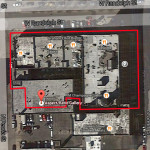 Performance organized by Diaz Lewis.
Aspect/Ratio Gallery is located at 119 N. Peoria St. Reception Friday, 6-9pm.