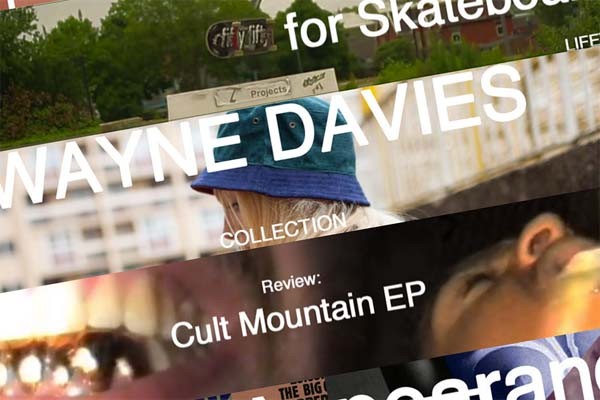 Perhaps the future of UK art looks like this: budget music videos, cutting edge t-shirt labels, and an online platform that fosters discovery of said product as the country's most creative young people endeavour to make their voices heard and to make ends meet.
Safe House Co is the work of twenty somethings Jack Bartrop and Joe Bidmead. It's a shop window for a network of friends and associates. And in a marketplace flooded with creative talent, it's an opportunity seized, rather than given for free.
Bartrop agreed to an interview over coffee in a new cafe. "What you're studying isn't necessarily what you end up doing," he says. Like most who study the arts, the film-graduate has to work two jobs: one to pay the bills and one to sustain his passion.
"A lot of our friends were doing creative things," says Bartrop. "Then we just thought filming what they're doing would be a nice way to keep ourselves going, and to keep ourselves occupied with film".
The result can be seen at safe-house.co, a professional-looking site with a select mix of fashion and music brands. Bartrop rejects the term 'online magazine', but one suspects he'd be even less happy with the word 'brochure'. Perhaps he's discovered the future of journalism, as well as art.
"This is the thing: it is an experiment to a certain extent as everyone involved is doing something creative and also pushing products. They have to sustain their interests in that, and I think it's not necessarily a bad thing to have tangible products," says the 25-year old anti-preneur.
But he doesn't expect to make a living from the site at any time soon. "That's the dream," he says, "But that isn't our priority in any way." He tells me they sell branded t-shirts, but defends this with the information that all money goes into staging Safe House Co events.
Given that Safe House Co is largely virtual, Bartrop is committed to "tangible things like events where people interact with each other". And he paints a picture of grassroots activity, where his creative peers are hustling to get by.
"Everyone has to sustain themselves, to get a lift to a gig by selling a T-shirt or a CD that they've made," he says. But you can't help feel that this generation deserves better than the austere realities which characterise Britain in 2015.
What might yet pique your interest in Safe House Co is a mission statement which quotes Pierre Bourdieu and Michel de Certeau. Critical thinkers aren't usually your go-to guys for skateboard laces, one of the more niche product lines on Bartrop and Bidmead's site.
"We don't want to pigeon hole [the site] in any way and find a demographic from day one," he says, despite the sophisticated design and language around the project. "We're not trying to market anything. The whole purpose of it is for people to come to the website and discover something new through it."
Bartrop doesn't need to be told that attention is the commodity of the age: "If someone does well through Safe House and people recognise them as a Safe House contributor, then to a certain extent everyone else involved will benefit." That's the theory, at least, but it's a positive one.
Having finished his speech to the visiting journalists, Christian Ringnes picks a beer from a large bucket of ice and retires to a chair. The bottle has his name on the label. And perhaps if it wasn't for his ownership of Norway's largest brewery none of us would be here. Indeed beer, and interests in restaurants and hotels, have allowed the Oslo businessman to amass one of the world's largest private collections of art. Just as they have allowed him to spend $70 million on the sculpture park that the UK press are here to see.
Ekeberg Park is on a hill to the East of the Norwegian capital. It commands views of the stunning modern opera house which sits on the edge of the nearest fjord. After lunch, Ringnes shows us round a few of his favourite pieces, a Dalí here, a Rodin there, a good showing from Scandinavia, a skyscape by James Turrell, a pavilion by Dan Graham. The philanthropist scrambles around the wooded hillside in suede shoes, oblivious to the drizzle, with evident glee about his collection. 
Some 40 miles north is sculpture park Kistefos, which is expanding at the same rate as Ekeberg. Two days after Ringnes unveils new work by Damien Hirst and the Chapmans, rival and friend Christen Sveaas, is cutting the ribbon on a monumental new piece of steel engineering by Philip King. The colourful arrangement of beams and struts may be symbolic of a family unit but there is nothing homely about its juxtaposition with the forested landscape of Oppland county.
Subsequent to the applause and the de rigeur gasps, the assembled crowd, comprising some of the wealthiest people in Norway, make their way to the complex of museum and gallery buildings for a charity auction. At this former mill, they are raising money for water supply in the developing world. A man from Sotheby's rattles through 49 lots while the guests drink prosecco and bid five figure sums, as if for fun. A smaller piece by Philip King goes for more than half a million Krone, almost $70,000. And when the final bid is sold, we are rewarded by a set from a local covers band.
Kistefos is another family business, an investment company which began life in the lumber business. Visiting their offices on the waterfront in Oslo, the contemporary paintings are wall to wall, all of them monumental. A suite of mirrored clouds by Tomas Saraceno has just been installed in the atrium. And the company employ a young man in an impeccable suit to direct the company's art holdings on a full time basis. We have been in Oslo for no more than 48 hours and already it is clear that wealthy collectors are thick on the ground.
A few hundred yards along the waterfront, Astrup Fearnley glitters in the sun: a private art gallery with a private beach. This space stems from a merger between two foundations, the founders of which both descend from shipping magnate Thomas Fearnley, born in 1841; his father, another Thomas, was one of Norway's preeminent Romantic painters and the family's chief love remains collecting art. Unprepared visitors may be surprised to find Jeff Koons' iconic statue of Michael Jackson and his pet chimpanzee has made it this far north.
Things get more unexpected in Asrtup Fearnley's temporary exhibition space. Here lie holdings by another magnanimous collector, Erling Klagge. This famous character has published his own book on purchasing art. It figures he is also a lawyer. You might just buy the fact he's a philosopher. But if you're not Norwegian, the fact that Klagge is a polar explorer to boot is fairly hard to swallow. No one in the UK is so adventurous and at the same time as discerning, as this additional Oslo player.
In short, the capital of Norway is rich and rich in art. There are collectors with money to spend, plus an educated audience with time to kill. At the Office of Contemporary Art (OCA) we even learn that, despite having less than a million inhabitants, Oslo has among the highest numbers of artist led spaces of any major city. As the National Gallery and Munch Museum move to larger premises in the city centre, they bring with them two versions of that famous scream. If Munch could see the city now, he might have had no complaints.
Something is happening in UK politics and conviction is giving way to self-expression. The Labour Party has drifted so far to the centre that tribal supporters are at least free to vote with their hearts. And if they live in Surrey Heath (Southern England) or Hackney South and Shoreditch (London), they can even vote for contemporary artists. That creative presence on the ballot paper tells us that the 2015 General Election has more to do with making points than handing out mandates to either of the two main parties.
The sitting MP in Surrey Heath is a one Michael Gove, a visual gift to satirical cartoonists but a blight on the nation's schools. The former Secretary of State for Education has got deserved flak for downgrading art, music and drama in UK classrooms. Considering art is one of Britain's more successful exports you wonder about the wisdom of this. The attack appears ideological, and so his longstanding opponent, artist Bob and Roberta Smith, certainly will be.
Smith, a single confusingly-named candidate, has the bit between his teeth. He has political form, having organised a 2013 conference for the Art Party. And campaign tactics include poster design, personable conversation and psycho-geographical rambles. Given that it is just five years since Gove won here with 57 percent of the vote, Smith has a losing battle on his hands. But losing battles may be all we have left at the ballot box.
Just ask Gordon Shrigley, who is standing in East London without a single policy to his name. The blankness of his campaign slate is not just refreshing, it's a powerful critique of all government and especially this five-yearly circus in which the public are first wooed and then betrayed. As Shrigley says, "I have nothing to offer, but offer itself". That's honest expression, and perfect for 2015.
The fact is that in UK politics the battle lines have been redrawn to include a smaller parties, and even lone voices. Thanks to social media and digital alternatives to the mainstream media, artists and ideologues alike can amplify their voice and enjoy greater visibility than ever before. Whatever the results on May 7th, Smith and Shrigley will have pulled off viable artistic projects. With little to lose, and little alternative, why not vote for an artist?
Recent months have seen the emergence of the phrase 'career politician' as a pejorative phrase. So the stage is really set for lone idealists and single issue candidates to come forward and show, or at least point towards, what politics could look like in an age of real democracy. Let professional spin, party discipline and self-interested party donors go hang.
To prove the value of expressive politics, one needn't look far. My local constituency is Brighton Pavilion on the South Coast. In 2010 we elected the UK's first Green Party MP and few would contest the fact that our subsequent representative, Caroline Lucas, has been one of the bravest and most effective voices in parliament. She has given us a say on drugs laws, fracking and nationalisation. Greens may never form a majority government, but they get my vote as the greater of various goods, rather than the lesser of two evils.
It is intriguing to wonder if, given a hundred year's worth of hindsight, there are dealers working today who might earn, by way of tribute, a major show at the National Gallery. Such has been the case for Paul Durand-Ruel (1981-1922), the Parisian art mogul who brought Impressionism to the notice of the world.
NG visitors can see for themselves how Durand-Ruel not only 'invented' Impressionism, but arguably did the same for the art market as we know it today. The dealer was responsible for innovations in marketing and market manipulation. It is even said that he invented the solo retrospective. Today we wouldn't think twice about seeing a Monet show, but when the French painter was still alive, it was harder for some to countenance.
Along with Monet, the dealer can lay claim to have discovered Pissarro, Renoir and Degas. And he once lamented that he lacked the funds to buy up every last piece by Manet (haven't we all), firmly confident that this shocking new painter would repay his investment: "In fifty years they will sell for fifteen or twenty times more," said the oft-called prophet of Impressionism.
Numbers alone tell a story. In his custody at one time or another were some 1,500 Renoirs, 1,000 Monets and 800 paintings by Pissarro. The Musée d'Orsay owes nearly 100 of its Impressionist stock to the dealings of Durand-Ruel and the National Gallery in London owns 40 of his previous sales. In the US, meanwhile, renowned collector Albert Barnes wrote to the French dealer with the words, "My collection is practically an annex of your business".
The current show is well staged with a lot more drama than you might expect from a dry lesson in art history. Visitors can enter by way of the dealer's New York branch, a black and white photo of which fills the lobby. Then once inside he or she will find a partial recreation of Durand-Ruel's well-populated sitting room. Later in the exhibition is a room devoted to the innovative Monet show and another which takes a major London show as its theme.
So what of the artwork? Well, sexed up by the wheeling and dealing, it is more fresh and exciting than any show about a 19th century moment has any right to be. There are family portraits by Renoir, pastoral scenes by Pissarro and trademark poplars by Monet. In one especially thrilling corner, one finds an oil sketch for Manet's great masterpiece Bar at the Folies-Bergère.
Manet is well represented, a still life here, a portrait there. But what's this… a naval battle? In 1864 the French master painted a duel between the U.S.S. Kearsage and the C.S.S. Alabama. As most will be aware this was a moment from the American civil war. But curiously, these ships engaged off the coast of Normandy in North France. In 1886 A New York critic commented that it was "so grand in its treatment of the water that it makes us forget the ships".
If that scene appears off kilter, it is next to nothing compared with those of the dealer's other great investment, Edgar Degas. Whether of ballerinas or race horses, these works might just have been the toughest sell of all. Paintings with no central focus still challenge the eye today. Yet somehow, thanks to that, and to the generally polite picture making of the time, we know we gaze upon genius. But what is most remarkable is that Ruel-Durand knew it as well so long ago.
So yes, it makes you wonder if we'll see his like again. An even better question might be to ask, when faced with today's market, what would Ruel-Durand do?
Inventing Impressionism is at National Gallery, London, until May 31. The show travels to Philadelphia Museum of Art from June 24 – September 13 2015.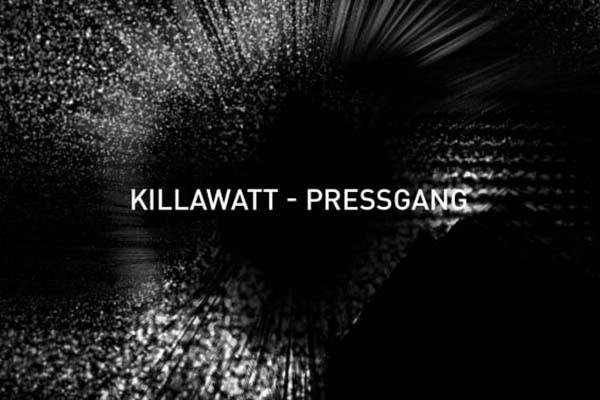 If Internet killed the video star, this minimal techno video could be Exhibit A. There is a hint of cityscapes, fish shoals, and cell groups. But the work of visual artist Joëlle is as slippery as the music it serves. No song, as such, and certainly no starring musicians.
Instead we have a work that gives form to data, as it throbs, scatters and murmurates all around us. Joëlle is among those artists making sense of the ever evolving technoscape, and there is little idealistic about this project. The static and grit which characterise this track and her film could, like high frequency trading, be lethal.
Joëlle was up for an interview with Bad at Sports, fielding half a dozen questions over email. Apart from the discovery she does have a surname, the impersonal exchange, with its gaps and disconnects, was at one with the mystery of her four-minute film, which you can watch below.
Tell me a bit about your process, and the technology, in layperson's terms.
I start by listening to the music over and over to get a feeling and sense of the atmosphere and to discover what aspects resonate with me.
Then starts a period of experimentation. I generally have an idea of what software and tools I will use, and in this instance I used After Effects with Trapcode Form, Mir and Sound Keys for the audio reactive animation and landscape environments, as well as Quartz Composer to do some post processing on the video.
Sound Keys provides you with an audio spectrum where you can select parts of frequencies and link that frequency data to parameters.
Form is a very powerful particle system that has many properties, an awesome feature being the the ability to drive a number of parameters such as displacement, disperse, fractal field etc. with an audio layer.
Mir allows your to create procedural animations of organic flowing 3D surfaces and abstract shapes.
Quartz Composer is a node-based visual programming language which I used to add real time glitch and Rutt-Etra [a 1970s video synth] effects to some of the rendered movies.
The process is iterative and often unpredictable, as I like to relinquish some control to the software. I spend some time tweaking values and seeing how the audio creates something visual within the constraints and parameters I've defined. At some point it starts to take shape into something that makes sense with how I feel when listening to the music.
What's your working relationship with Killawatt and to the music?
It's been quite collaborative, he has a pretty clear idea of what he likes, visually. And our taste is similar. I'd send him stuff and he'd tell me which bits he was feeling.
What's the most challenging aspect of making a video like this?
I think the initial phase of immersion, in the music or track, is the most challenging, only in the sense that there is a blank canvas, which is always the most difficult part of any project, until I see something in my mind's eye – if that makes sense. Once that's resolved mentally, everything usually flows, the other challenges would be be on the more technical side of things.
Which visual artists or art historical trends have influenced you the most?
Ali Demirel, Universal Everything, Carsten Nicolai, AntiVJ, Ryoichi Kurokawa and Kazimir Malevich. I also love Pinterest.
What types of music do you most like to work with?
The darker, melancholic, abstracted, minimal, sometimes aggressive side, no cheese. I love rolling, deep and dark sounds, music that takes me on a journey.
What are the advantage of music biz style management through Derelicht?
Aside from the support, it's great having someone push and promote your work, that has a bit more industry know-how, and can help discover opportunities in areas I am interested in.
How does music videos sit within your wider practice?
It's a continuation and expression of my ongoing interest in sound and form and how they compliment one another and relate to each other.
Music video is often called an art form. Why is it rarely called pure art?
Perhaps because a video is influenced by the music and other elements, and could be seen as commercialised art… or made for promotional or marketing purposes, which it often is. I suppose it depends on the intention in the first place, personally I'm not one for the analysis of things like this…
Thank you, Joëlle.