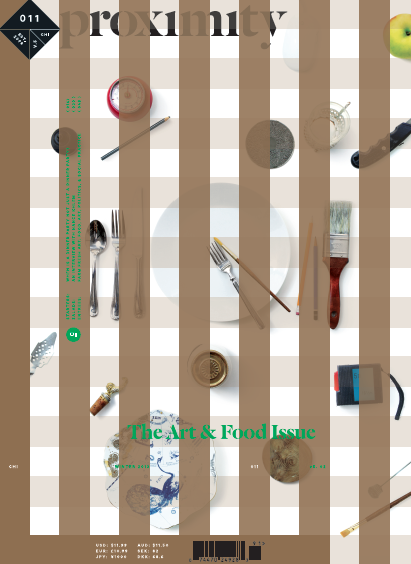 Proximity Magazine has a three day program coming up at the Co-Prosperity Sphere.
Oct 18 is the release party with drinks galor.
Oct 19 is a Pop Up eatery with The Rice Table
and Oct 20 is family programming action!
check out http://proximitymagazine.com/
Please come to one of the events and please take a stack of magazines to hand to your friends and colleagues. We want to get them out to the people.. And please spread the word if you can. thanks.
-edmar
/////// details below:////////////////////////////////////////////
LET'S DRINK, LET'S EAT, LET'S PLAY
A Proximity Art, Food and Radical Hospitality Mini Fest 
October 18-20, 2013
@ Co-Prosperity Sphere, 3219 S Morgan Street, Chicago, ILWe are hosting three special events to celebrate the release of the Food and Art Issue of Proximity. Our three course event takes place at the Co-Prosperity Sphere which is being turned into a series of installations and environments each day.Join us for the potluck edition of Proximity Magazine, wherein we investigate the intersections of art, food, politics and socially engaged practices. In this issue we followed our noses and inhaled the simmering pot of radical hospitality as a strategy for making art. Our investigation into how the boundaries of art and food have been blurred, smoothed out and ingested is revealed through the practices of many local artists, activists and chefs. Our menu offers a survey of projects that are presented as profiles and discussions about the role of food in our lives. A veritable feast was found within Chicago's art ecology, now lets sit down and eat.LETS' DRINK
Friday, October 18, 2013, 8-11pm
Co-Prosperity Sphere, 3219-21 S Morgan St, Chicago, IL
Admission: $10
Come to our magazine release party and get a hot-off-the-press copy of Proximity, meet some of the featured artists in the magazine and enjoy some bread, and alchemical craft beer creations of your own choosing.
Features installations by PREP,Edra Soto,  Hardcore Craft Beer presents Alechemy, Bread & Beer and the return of the Hornswagglers!
Complementary beverages by Stone Brewing Company. Other beverages provided by Founder's Brewing Company & special guest brewers. The Hornswagglers bar will be coming out of retirement for the evening serving their signature cocktails.
LETS EAT
Saturday, October 19, 2013, 7-10pm
Co-Prosperity Sphere, 3219-21 S Morgan St, Chicago, IL
Admission: $45 by RSVP Only ( Limited Seating)
Join us at our pop up eatery in the Co-Prosperity Sphere for a special Prix fixe dinner with Chef Chris Reed from The Rice Table.
When the Dutch expanded their empire to Indonesia, they were enchanted by the native cuisine it discovered. Excited by this new world of creative cooking, their appetites increased, and so to the number of dishes at the elaborate table. Thus began the birth of the Rijsttafel, which highlights the various delicacies. The Rijsttafel was brought to The Netherlands, and now this fascinating  culinary event in all it's glory, can be enjoyed by you — right here in Chicago.
The Rijsttafel consists of a treasure trove of Old World delicacies, brought to life and executed to perfection. For this special occasion we have compiled a 12 dish dinner comprised of classical offerings from the West Java province of Indonesia. This evening is a ticketed event at $45.00 a seat and includes 2 complimentary drinks provided by Maria's Community Bar, additional drinks
RSVP and purchase tickets here:Â http://proximity-ricetable.eventbrite.com/
Photography  by Ben Syverson
Beverages curated by Maria's Packaged Goods & Community Bar
Audio selections from: Dj Joe Bryl
Presented by The Rice Table & Maria's Packaged Goods & Community Bar
LET'S PLAY
Sunday October 20, 10:30am – 2pm
Co-Prosperity Sphere, 3219-21 S Morgan St, Chicago, IL
Admission: (Suggested admission $10 per family)
Our LET'S PLAY program is for kids and adults.
At this family-savvy happening, you will find the Kite Collective's Shadow Forest installation, make visual poetry windchimes with the Kite Collective to take home, boogie to the beats of a Future Hits electric set, cross paths with SHoP's portatable Froebelian learning center, learn more about Be the Change Charter School and play with Cultural ReProducers. Eric May, a featured artist from Proximity's new issue, will be serving his signature E-Dogz to attendees. This event is part of Co-Prosperity Sphere's "Urban Operating System."
///////////////////////////////////////////////////////////////////////////
Please join Amanda Browder for the unveiling of her new fabric installation sponsored by Fourth Arts Block (FABnyc) www.fabnyc.org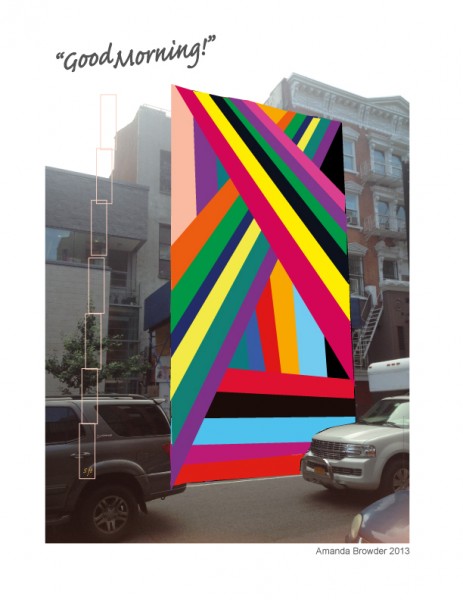 FAB FESTIVAL /Â OPENING
SATURDAY SEPT. 28th 1-5pm
LOCATION:Â  East 4th Street (btwn Bowery and 2nd Ave) -Â NYC
INSTALLED FRIDAY EVE til SUNDAY EVE
"Good Morning!" is a fabric installation that will be draped on the facade of the building located at 72 East 4th Street, NYC. All the fabric is donated by people from the neighborhood, as well the generous support from Materials for the Arts.
Big THANKSÂ to all the volunteers, neighbors, and donors of time and material. After all the PUBLIC SEWING DAYS we have made this amazing project come together. YOU MADE IT HAPPEN…I couldn't have done it without you.
http://goodmorningproject2013.tumblr.com/
The FAB! Festival is a celebration of arts and culture in the Lower East Side taking place on Saturday September 28, 2013 from 1-5pm with an annual attendance of over 3000 people. The event hosts multiple stages both indoors and outdoors, as well as food vendors, visual artists, activities and community partners on East 4th St. between Bowery and 2nd Ave.
This will be an exciting project to brighten up the street, bring attention to the neighborhood architecture, and bring together community members. It is important to take time to notice things and share them with others, especially in New York which is so full of creative individuals and energy.

"Good Morning" is being created for the FAB! Festival as part of FABnyc's SUSTAIN project, with generous support from the Rockefeller Foundation Cultural Innovation Fund: www.fabnyc.org/sustainability.php
Hello all,

Here is an update on Carissa Hinz and how you can donate money to her family to aid with the expenses related to this tragedy.
For those who missed the story yesterday, we reported the shocking death of artist Carissa Hinz, 21, last Friday as she was leaving Version Fest. She was killed by a hit-and-run driver who has yet to be apprehended.
Please make all donations to Jackalope
It is my sad duty to report the tragic death of one of our community members, local artist Carissa Hinz. She was stuck down after leaving Version Fest where she had been assisting in doing cleanup.
If anyone saw anything or knows anything please contact the authorities. The driver fled the scene and needs to answer for his actions. Our thoughts go out to Carissa's family and friends.
If anyone is aware of where to send donations please e-mail me at rholland@ponderance.org
Until we get that info please go to Jackalope and leave a huge tip in her honor.
——————————————————————————————————————————————————–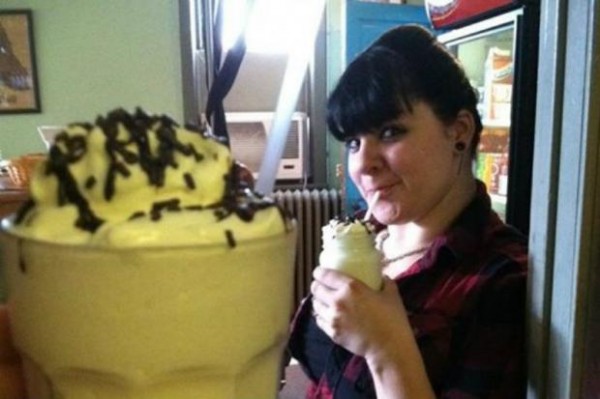 Authorities have released details about the driver of a car that struck and killed a 21-year-old Bridgeport woman and then drove away.
According to an alert issued by Chicago Police Department on Tuesday, the vehicle "a maroon Hyundai Sonata sedan" was driven by a Hispanic male believed to be in his 20s. The car was occupied by two other people.
Police said the car was speeding in the 3200 block of South Morgan Street when it struck Carissa Hinz, an aspiring artist who was helping clean up after Friday night's kickoff party for Version Fest, the community-focused art and cultural festival she helped organize.
The impact from the crash sent Hinz flying into the rear windshield of a car parked about a 100 feet away, police said. She was pronounced dead at the scene.
Hinz was a well-known artist and barista in the community. Friends at Jackalope Coffee and Tea have said they'll donate all of their tips at the end of the week to Hinz's family
by Richard Holland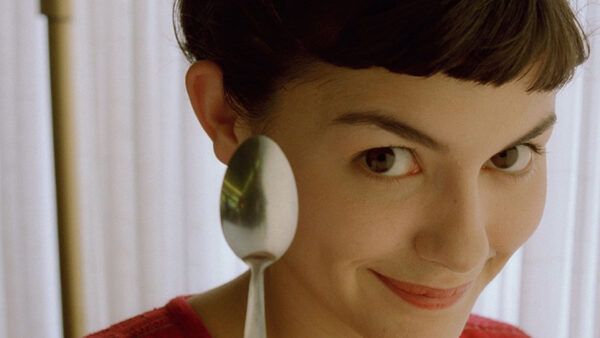 If law school resulted in no other tangible change to my life/personality it truly cast in stone my craving for escapist entertainment. I've seen crime scene pictures galore, I've done legal aid work, I work with BAS, I've seen enough horror. I like my entertainment light and happy, more or less. Also, I am a complete sucker for magical realism, I admit it, I'm out of the closet, you wanna make something of it. Any of you who got excited about Harry Potter, I dare you to scoff.
I saw this movie, shortly after it's release on the airplane back from Paris. The friend we were visiting there, Adam Jolles (now the Chair of Art History at Florida State University), between spats with his dramatic, angry and lovely French girlfriend, raved about how much he enjoyed the movie and I must see it. So when I saw it available as an option on the flight, I figured why not.
What ensued was as over the top charming a movie as one could endure without slipping into diabetic shock. Directed by Jean-Pierre Jeunet. Written by Jeunet with Guillaume Laurant, I had seen Jeunet's work before with the unique films Delicatessen and City of Lost Children (far darker films, but completely enjoyable, they are definitely on the "Brazil" pile).
The film's protagonist is Amelie (Audrey Tautou doing an excellent personification of every straight art-boy's dream girl) a shy, introverted waitress in Paris. Her simple life is set into upheaval by her fateful discovery of a treasure trove hidden in her apartment by a boy many years ago. After secretly returning the box to the now middle-aged man and unexpectedly changing his life, she has an epiphany and dedicates herself to elaborate attempts to aid others by giving fate a nudge (not all positive, she tortures a cruel grocer in a masterful way). At the same time she stumbles upon and finds her perfect match in a man who collects discarded photos from photo booths in Paris, who is just as much an odd-duck as she is. Wacky misadventures, misunderstandings, and tangents worthy of a Shakespeare comedy ensue.
If that wasn't enough the Yann Tiersen soundtrack is amazing.
It is cute, yes, sappy, probably, but if you are feeling like the world is a dark evil place, no one gives a shit, everyone hates you, etc. this film can't help but generating some happy feelings.