Youtube & The Guggenheim have released their short list for the "Play" Biennial and there is a God since my favorite art video not only is back from the dead but has a new work out. Strindberg and Helium at the Beach tell the tale of a fatalistic Swedish playwright and his best friend a bubble gum pink ballon named Helium. Even though Bad at Sports didn't make the short list if "Play" does nothing more then vault artist Eun-Ha Park and Strindberg & Helium back into production I call it a roaring success.
One more video from the "Play" Biennial, this is fun lol.
Audio clip: Adobe Flash Player (version 9 or above) is required to play this audio clip. Download the latest version here. You also need to have JavaScript enabled in your browser.

download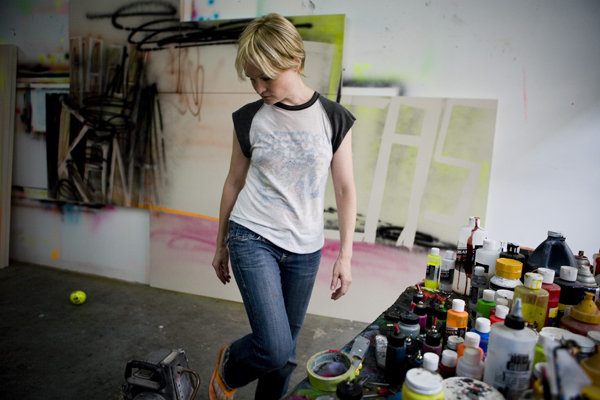 This week on the Amanda Browder show, Amanda and her trusty side kick Tom visit Wendy White's Brooklyn studio. The discuss Wendy's paintings as she finishes up a bunch for her current exhibition at Andrew Rafacz gallery in Chicago. Amanda finally finds a painter that she likes in Wendy and Tom learns that Amanda is not a sculptor (as he had believed), but she in fact works in a new genre (to Tom) called "Fibers".
Wendy White is a New York painter who has shown all over the world, including recent shows in New York, Madrid, Amsterdam, Tokyo, and even Omaha! Her work has been discussed and reviewed extensively by the art intelligencia in such publications as ArtForum, Art in America, The Brooklyn Rail, the Huffington Post and the Gay City News.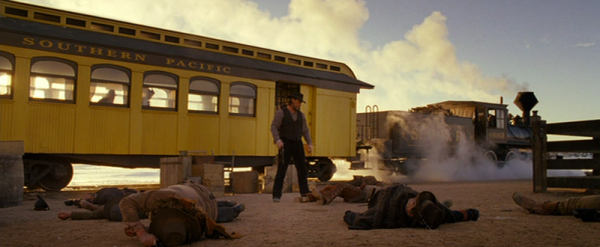 Ever had a week where you put too much on your plate? Only me? Well this weekend we can all take it a bit easier but in the mean time here are some things you might have missed while trying to be well rounded.
Lets start with Newcity (what no longer using my YCDToT green color scheme?, reds nice to I guess

who had a interesting article a while back about the Spice Barrel District in Near South Chicago being turned into a Creative Industries District for galleries, studios, fashion warehouses & other design/visual art incubator projects is getting more attention on many sites and news articles as the story continues to grow and is worth a look if you missed it. Read more here
Pantone releases next years designer colors for both Men & Women; seems Beeswax will be the hot word this spring lol. Read more here
Why no artist should underestimate the toxcisity of chemicals and value of good ventalation, even though I still refuse to wear gloves while I paint with Flake White or Cobalt Violet. What can I say I prefer to do it nude. Read more here
Swedish outfit called TAT (The Astonishing Tribe) made a highly believable video on portable media ID in 2014 (is it just me that finds it odd thats not far off?) which the least likely aspect isn't the mirror with email but that Apple still makes a non portable OS? Read more here
The Perfect table after a overly packed week for the person on the move, a zen water ripple table that you can drink tea on and the ripples are real, even in California. So lets say your a young British man who's been working on you house for some time, teaching classes and making art to pay the bills and trying to expand your art career all at the same time but just ran out of Tetley's well worry not atleast you will be relaxed while you struggle to swallow what passes for tea in the States. Read more here
Audio clip: Adobe Flash Player (version 9 or above) is required to play this audio clip. Download the latest version here. You also need to have JavaScript enabled in your browser.

download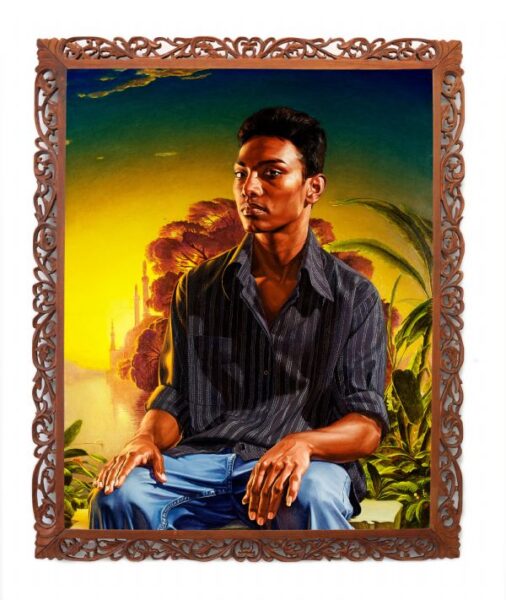 This week: Duncan, Richard and guest co-host Dr. Amy Mooney, Associate Professor of Art History at Columbia College, talk with superstar artist Kehinde Wiley about his work and his exhibition "The World Stage: India-Sri Lanka" which just opened at the Rhona Hoffman Gallery (through October 23, 2010).
The following seemingly outdated bio was lifted from the New Museum of Contemporary Art.
Kehinde Wiley was born in Los Angeles in 1977. He received his BFA in 1999 from the San Francisco Art Institute and graduated from Yale University School of Art two years later. Wiley is viewed as the modern-day heir to a long line of portraitists –Reynolds, Gainsborough, Titian, Tiepolo– from whom he appropriates the symbols and visual language of heroism, power, and opulence in his realistic renderings of urban black men. While referencing specific old master paintings and fusing period elements– French Rococo ornamentation, Islamic architecture, West African textile design– into his portraits, the final works convey a very urban, contemporary aesthetic because of the subjects portrayed and their hip-hop influenced attire. Wiley succeeds in his intent to blur the boundaries between traditional and present-day modes of representation, as he says to "quote historical sources and position young black men within that field of power."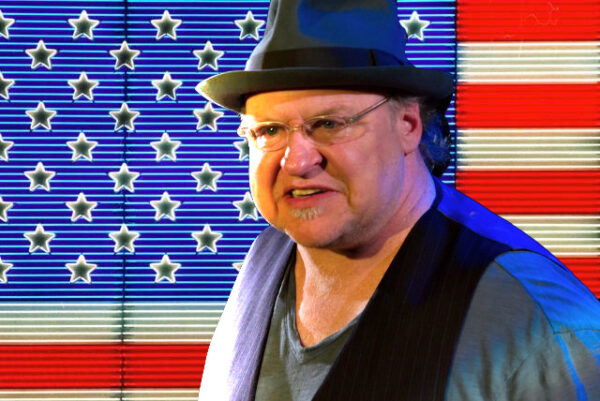 Artist Tony Fitzpatrick Runs for Mayor of Chicago
Read his facebook postings to follow the story but with Daley stepping down after 21 years the race begins and Tony Fitzpatrick has some fun points to be made. read more when someone makes a website for him?
British Artists Protest 25% Cut in Arts Spending
In hopes of bridging the substantial budget deficit Brittan faces the coalition government is proposing a max 25% cut in Arts spending. Damien Hirst, Anish Kapoor and David Hockney, counter that "radical cuts to current levels of arts funding will decimate what has been one of the U.K.'s chief success stories over the past 20 years, and will bring an end to the U.K.'s reign as a global capital for culture." read more here
Ansel Adams Story Continues, With a Showdown
A new gallery showing is opening now with 20 prints — hand-developed and signed by Adams himself and guaranteed to be authentic by the Duncan Miller Gallery in West Los Angeles, which is putting on the show, shown side by side with prints from the embattled garage-sale find of Rick Norsigian, the Fresno resident who believes he has find of 65 negatives shot by Adams next to the more famous "Uncle Earl" Brooks, the previously unknown photographer they contend is the man who actually shot the pictures in the Norsigian find. If your a fan of Adams this would be a one day chance to make the decision for yourself. read more here
Interesting Tale of Dan Colen's Career From Gagosian Gallery Bathroom to Solo Show
Read more here
Ireland Sparks  Controversy Over Venice Biennale Choices
Emily-Jane Kirwan, a director at the Pace Gallery in New York, has been chosen as a commissioner for the Irish Pavilion in 2011, while Corban Walker, who belongs to the same Manhattan gallery, is Ireland's official artist in Italy next year. The fight begins in 3….2…..1….. Read more here
Charles Saatchi's Gift of His Gallery & Many of His Works to British Government an Offer too Good to Refuse or Trouble in the Making?
Charles Saatchi announced in July that he was in talks with the government to create a Museum of Contemporary Art (MoCA) for London. Turning over his Saatchi Gallery and 200 works of art worth a reported £25m to the British public. The offer which has been reported as a suprise to the goverment is now raising concerns about financial stability. Read more here
Danish art pranksters mock Spain's royal family
The provocative Danish artist group Surrend have placed posters around Barcelona that mock Spain's censorship laws as applied to the Spanish royal family. The posters depict several drawings that have been made unrecognisable by being painted over. A slogan at the top of each poster says: "Things we are not allowed to draw". Next to each obliterated image is a sentence such as "The Royal Family having a lunch nap" and "The Royal Family having sex". Read more here
Chicago Typefaces, Unlike Anywhere Else
The NPR picture show name dropped a blog that showcases the comercial typefaces that pepper Chicago, both new and old, and give the city some of it's unique character. I am a bit biased but having visited/worked/lived many other places I can agree that when it comes to Architecture & public graphics Chicago is on a level of it's own especially in the States. read more here