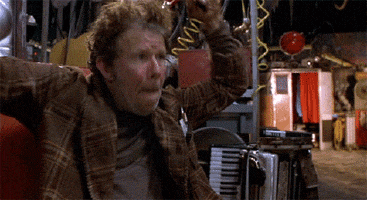 Sportster.
It is that time of year again where we think back on all the great experiences and maybe not so great experiences we've had this year. We do so with gratitude for the learning and thanks for the love and it is with those two ideas in mind that we humbly suggest that you consider supporting these two great endeavors.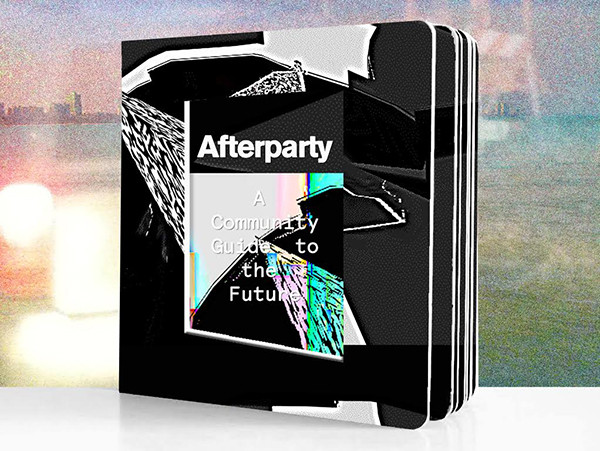 The second is a fundraiser for one of the city's favorite culture halls. (Also, the one that
Duncan (and Christian Kuras)
did a solo show with earlier in the year and published a
book
with. So, it's really no surprise that it's one of his favorite culture halls in the Chicago.) Home to artists, poets, book clubs, a bar, and performances. it is bound to be a fantastic event and a great opportunity to pick out some outstanding work. Including a recent work by our own Duncan Mackenzie. But we are not telling which works we're super interested in picking up you have to be there and find out for yourself.
from Sector and the GL…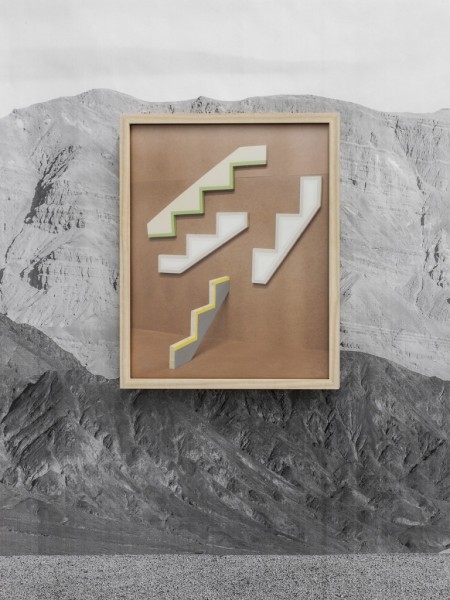 This

Saturday, December 12th

, is a fundraiser for The Green Lantern Press, a nonprofit I started in 2005. At the time, it was easy to turn a loft apartment into a gallery and, with the help of a lot of friends, start publishing books. Since then the organization has grown into something more formal and deliberate. In 2007 we got nonprofit status and just last year found a permanent home at Sector 2337, a newly rehabbed storefront bookstore/bar in Chicago's Logan Square. The press continues to publish books, produce exhibitions, and organize regular public events at Sector with visiting and local poets, artists, and intellectuals. It is a vibrant place and I feel incredibly fortunate to be a part of it. (To see what it looks like, go here.)
In all of its endeavors, The Green Lantern Press platforms a rich, multi-disciplinary discourse full of free public events that encourage intellectual and cultural discussion in a non-institutional setting. Within that model, it is nevertheless committed to paying contributing artists and authors — a goal made possible with help from our audience and community. I'm sure you're fielding any number of requests like these this time of year, but your support would mean the world.
Consider—
Despite its ten year commitment to art, literature, and publishing, this is the first fundraiser the GLP has had in seven years, and only the second fundraiser in the history of the organization. With that in mind…
We hope we can all find ways to support these two great endeavors.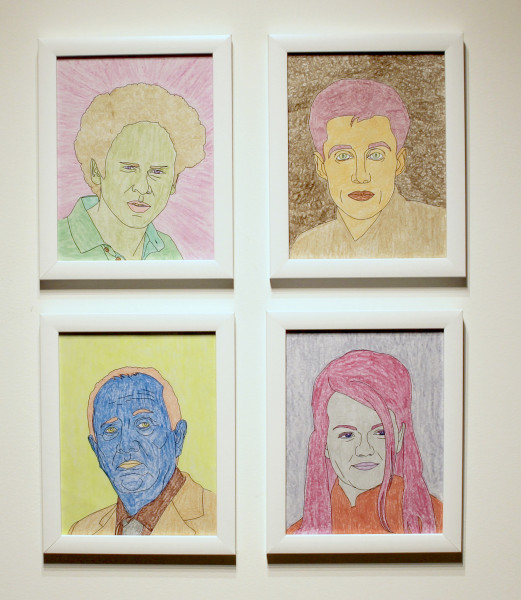 and frankly without the GL you would never have been treated to this magical spinning Marx Head by Christian Kuras and Duncan MacKenzie…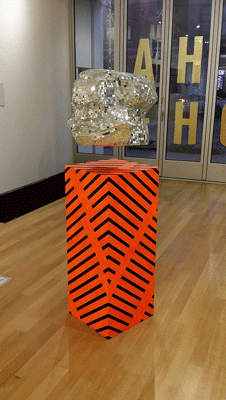 Audio clip: Adobe Flash Player (version 9 or above) is required to play this audio clip. Download the latest version here. You also need to have JavaScript enabled in your browser.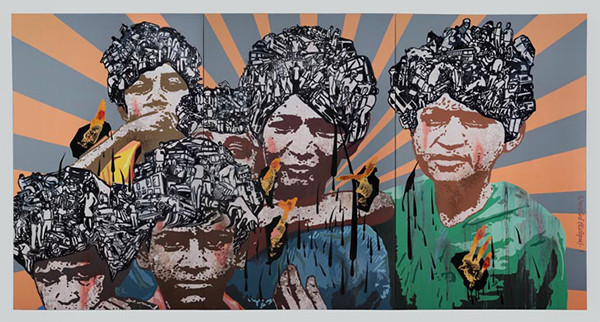 This week, Mumbai-based artist Jitish Kallat returns to Bad at Sports, this time from San Francisco, where he sits down with Patricia Maloney. Listeners may remember Kallat's first appearance on the podcast on the eve of the opening for his large-scale installation, Public Notice 3 (2010-11), in the Fullerton Hall stairwell of the Art Institute of Chicago.
Kallat, one of the most prominent figures of contemporary Asian art, works across a variety of media, including painting, sculpture, photography, installation, and video. He was the curator for the Kochi-Muziris Biennale, India in 2014. This year, Kallat has had several solo exhibitions, including Jitish Kallat: Public Notice 2, at the Art Gallery of New South Wales in Sydney. His Paris exhibition, The Infinite Episode, opened at the Galerie Templon in September 2015. Kallat's large permanent public sculpture unveiled in Austria in October 2015.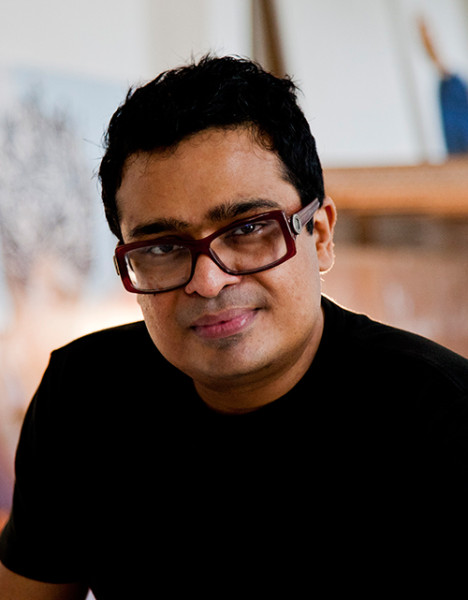 His solo exhibitions include Epilogue (2013-14) at the San Jose Museum of Art; Circa at the Ian Potter Museum of Art, Melbourne, Australia (2012); Fieldnotes: Tomorrow was here Yesterday at the Bhau Daji Lad Museum, Mumbai, India (2011); Likewise at Arndt, Berlin, Germany (2010); The Astronomy of the Subway at Haunch of Venison, London, UK (2010); Aquasaurus at the Sherman Contemporary Art Foundation, Paddington, Australia (2008) and Lonely Facts at the Kunsthalle Luckenwalde, Luckenwalde, Germany (1998).
Kallat has participated in major exhibitions, including: India: Art Now at the Arken Museum, Ishoj, Denmark (2012-13); Indian Highway IV at MAXXI, Rome, Italy (2012) and at Musée d'art contemporain de Lyon, Lyon, France (2011); The Empire Strikes Back: Indian Art Today at Saatchi Gallery, London, UK (2010); Chalo! India: A New Era of Indian Art at Essl Museum – Contemporary Art, Klosterneuburg, Austria and at Mori Art Museum, Tokyo (both 2009), as well as Indian Highway at the Serpentine Gallery, London, UK (2008-09); Die Tropen. Ansichten von der Mitte der Weltkugel at Martin-Gropius-Bau, Berlin, Germany (2008); Urban Manners at Hangar Bicocca, Milan, Italy
(2007) and Century City at Tate Modern, London, UK (2001).
Audio clip: Adobe Flash Player (version 9 or above) is required to play this audio clip. Download the latest version here. You also need to have JavaScript enabled in your browser.
This week we are totally ashamed of Chicago and are collectively horrified by the tragic death of Laquan McDonald. #blacklivesmatter
We are joined by venerable Dread Scott to talk through the problems and possibilities that exist in contemporary America with thanks to the DuSable!
Audio clip: Adobe Flash Player (version 9 or above) is required to play this audio clip. Download the latest version here. You also need to have JavaScript enabled in your browser.

download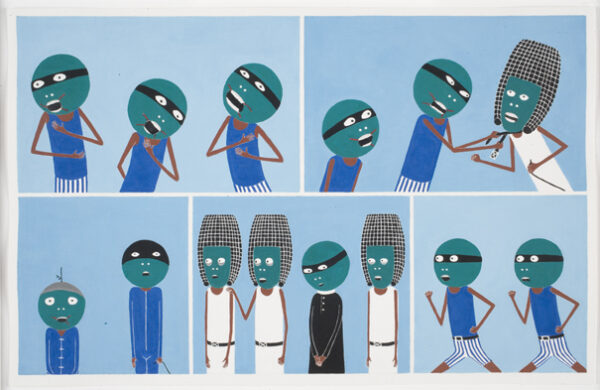 This week: Recorded live on stage September 18, 2015 at Expo Chicago as a part of the Dialogs series, we talk to Nancy Lupo and Laylah Ali!
You have to tell them…Soylent Green is people!!
Audio clip: Adobe Flash Player (version 9 or above) is required to play this audio clip. Download the latest version here. You also need to have JavaScript enabled in your browser.
This week we are joined by the Emmy Award winning novelist, screen writer and Chicago based social worker, Ben Tanzer thanks go out to Columbia College Chicago's "Late Late Afternoon Show."
Ben's blog and Podcast This Will Change your Life has treated the literary world much like B@S has treated the Contemporary Art world. It is worth checking out.