Audio clip: Adobe Flash Player (version 9 or above) is required to play this audio clip. Download the latest version here. You also need to have JavaScript enabled in your browser.

download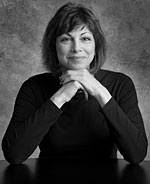 This week: Richard talks to Susan Blackman president of Art Advisory Ltd. about what it takes to be an art advisor, what they do and how they could sell your work!
http://www.artadvisoryltd.com/index.html
Audio clip: Adobe Flash Player (version 9 or above) is required to play this audio clip. Download the latest version here. You also need to have JavaScript enabled in your browser.

download



This week: Neysa Page-Lieberman and Amy Mooney tell us about Risk! Dana B. of What's the T with Dana B kicks off her series from the Material Art Fair 2014 live from Mexico City!
Audio clip: Adobe Flash Player (version 9 or above) is required to play this audio clip. Download the latest version here. You also need to have JavaScript enabled in your browser.

download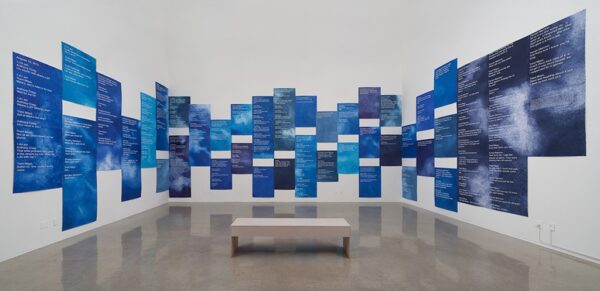 This week: This week, our resident feminist commentator Patricia Maloney sits down with one of her heroes, the Los Angeles–based artist Andrea Bowers to talk about her solo exhibition, Andrea Bowers: #sweetjane, on view through April 13, 2014 at the Pitzer College Art Galleries and Pomona College Museum of Art in Southern California. #sweetjane explores the Steubenville, Ohio, rape case and the social media–driven activism that brought the young men responsible to trial in two distinct ways. At Pitzer is a 70-foot long drawing of the text messages sent between the teenagers in the 48 hours following the assault on the young woman who is known in the media and throughout the trial as Jane Doe. At Pomona is a video installation comprised of appropriated media footage and billboard-size photographs of disguised Anonymous protestors at the trial. Taken together, the installations create an incredibly damning document, not only of the events and of the young men, who were depicted sympathetically by the media, but also of the significant tolerance in this country around sexual assault. Bowers' activities in creating this work reflect the fluidity between art and activism that is a hallmark of her practice, as well as her belief that art can bear witness to the individual gestures and commitments that collectively enact significant social change.
An abridged text version of this conversation will be published by our friends at Art Practical on March 27, 2014.
Andrea Bowers received her MFA at the California Institute of the Arts in 1992. Solo exhibitions include: Secession, Vienna, Austria; REDCAT, Los Angeles, CA; and the Santa Monica Museum of Art, Santa Monica, CA. Her work has been included in exhibitions at the Whitney Museum of American Art, New York, NY; Bard College, Annandale-on-Hudson, NY; Sammlung Goetz, Seedamm Kulturzentrum, Switzerland; Kunsthalle Basel, Switzerland; Museum of Contemporary Art, Los Angeles, CA; New Museum of Contemporary Art, New York, NY; Frankfurter Kunstverein, Frankfurt, Germany; Stedelijk Museum voor Actuele Kunst; Armand Hammer Museum, Los Angeles, CA; Kunstmuseum Bonn, Bonn, Germany; Walker Art Center, Minneapolis, MN; Museum of Contemporary Art, Chicago, IL.
http://www.pomona.edu/museum/exhibitions/2014/ps48-andrea-bowers/index.aspx
Audio clip: Adobe Flash Player (version 9 or above) is required to play this audio clip. Download the latest version here. You also need to have JavaScript enabled in your browser.
This week: Wanna know what Coagula firestarter Mat Gleason and formalist Max Estenger thought about the Whitney? They're happy to tell you. At least one painter Richard used to work with is likely to drop Mat from his Christmas card list. Mat doesn't mind.
Things go far off the rails, drinks are spilled, accusations are made, someone's mom's toilet paper consumption is discussed, punk rock is sung badly and, I shit you not,  we meet Marcel Duchamp's illegitimate son on mic during the interview and he looks EXACTLY like dad. Even Mat with his lifetime of navigating LA culture and subculture admits "this is some serious weirdness". Without question the most out-of-control interview we've ever done, and the most painstaking edit in 450 shows, it is a classic. You think this is unfocused and wacky, it started life clocking in over 2 hours. Bootlegs for sale in the lobby at the merch table.
Read Mat Gleason's review of the Whitney: here
See Max Estenger's show: www.johnmolloygallery.com mat gleason
Related articles across the web
Audio clip: Adobe Flash Player (version 9 or above) is required to play this audio clip. Download the latest version here. You also need to have JavaScript enabled in your browser.

download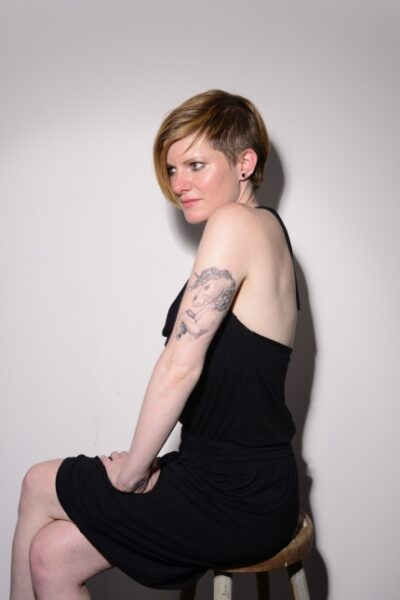 This week: Katy Hamer, who in addition to her superior intellect and charm ALSO has stamina. So she demonstrates that stamina in our bed… and by bed we mean our bed booth at VOLTA in NYC this past weekend during which she tells us all about the art fairs.
What did you think we meant? What the hell is wrong with you, we don't roll like that. Well, okay there was that time at a certain campingy art residency but I was drunk and I didn't know it was a sheep. But Katy should have her good name sullied by associationw with us! She is a talented writer and critic, how dare you.
Read her wildly impressive blog:
http://eyes-towards-the-dove.com
Update:
B@S would like to acknowledge that Mr. Holland's discussion announcing the death of Christine 'Moose' McGlade was in error. Moose is alive and well. Mikey didn't die from pop rocks and soda, Paul is not dead but he is embarrassing himself by trying to get the credits changed, Richard Gere does not "gerbil" although he did make a movie completely abhorrent to his Buddhist beliefs romanticizing a prostitute's life into the Cinderella story which is super creepy despite the fact we all saw the movie and were charmed by "Guido the killer pimp", Jamie Lee Curtis nor Lady Gaga are hermaphrodites, and the US really did land on the moon. Are we okay now?