Guest Post by Dan Gunn
I only heard the slightest bit about artist Jan Tichy's project to be installed in the last Cabrini Green highrise. It is scheduled to be demolished in the coming months. As an admirer of his previous sculptural light installations I felt compelled to find out more information from him.  The following is our conversation as part 1 / 2 about the project. Part 2/2 will feature writings from the kids themselves.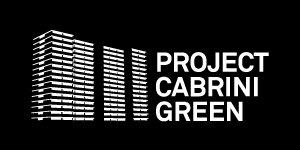 DG: Describe how the Cabrini Green Project came about. Did the city approach you?
JT: No, we approached the Chicago Housing Authority. They own the land and the building. It's a large project, and expanding all of the time. When I say we, first and foremost I'm working with my partner, Efrat Appel. She is a social worker and editor. We developed the idea and at a certain point went to look for connections in the neighborhood. We met Cabrini Connections, Marwen and After School Matters. Then there are numbers of SAIC students who work in student work groups to collaborate on the projects. It's important to me that the exchange is not "come help me on this project and I will give you credit," but is on the level of something more educational and important. And really none of this would've been possible without the support of Richard Gray Gallery who helped me approach the CHA and who made the project financially possible.
DG: Then I guess the proper question would be what made you want to work with Cabrini Green as a site?
JT: My work at times has a political or social aspect. There was a time when I was living in Israel with the political situation, with its racism, with Jews against Arabs or even Jews against Jews with a different color of skin. And in coming to Chicago, it's here as well.
I also think that the notion of working with housing projects came about through working with Crown Hall at the Illinois Institute of Technology.  It was a very different collaboration with my students from SAIC. We lit it up from inside. By working on the campus of IIT and exploring with the students not only the architecture but what was happening around we began to feel that the absence of the Robert Taylor Homes was very strong. It had only been a few years since they had been torn down. Because we were working on lighting the building we changed the class time to from 8 p.m. to 5 a.m.
DG: [laughing]
JT: Well … you know … the students liked it in the end. Taking students from IIT to the Red Line at 5 a.m. safely just wouldn't have been possible a few years ago. I haven't lived here before so it wasn't like I noticed. But at IIT we were interviewing students, faculty and neighbors so it was clear that it had had a huge impact on the local community.
Another impetus was a commission for a private collection in the former Montgomery Ward building that I worked on. While learning about the building I found out that it was designed by Minoru Yamasaki, who also built the World Trade Center, and who in 1954 designed the Pruitt-Igoe housing project in St. Louis.  They were torn down after just 16 years. Architecture critic and writer Charles Jencks later pointed to that moment as the end of Modern architecture. The first time that we were tearing down this Modern dream.
The Montgomery Ward building itself had to go through this makeover to become what it is today, from offices to condos. So the notion of demolition and destruction together with 9/11 and was all sitting right across the street practically from the row houses. So that brought me closer to Cabrini.
But I guess the possibility of relating to a historical moment was very clear. Cabrini is the last [high rise housing project] to go down and this is the last building to go down.
DG: How do you see your intervention acting to elucidate or animate that historical moment?
JT: It was very clear to me from the beginning that projection (which is the tool that I'm usually working with) projecting on, imposing an image, wouldn't work here. To project on a building is to come from the outside. And realizing the potential of the emptiness that needs to be filled; it needs to be filled from the inside.
Therefore we went to the neighborhood, to the kids. People who should have the opportunity to raise his or her voice about this issue, to get a different attention. Cabrini Green got a specific kind of attention. Everyone was writing about Cabrini but only when somebody was killed. Nobody was paying attention when the other things were happening. So this is a way to give to the next generation, to the kids who came from there, a way to express, to be heard, to be seen and to be empowered.
So we started to work with partners in the community like Cabrini Connections, a tutor-mentor program and with Marwen Foundation that is also in the neighborhood, but serving kids from around the city. Several of the kids from Cabrini Connections actually lived in the apartments in the last building. Other kids, from Marwen were also mostly from low income housing, but not only. For the kids who don't know Cabrini, the approach was obviously different, it was more learning about the history.
DG: What is the nature of the kids' contribution?
JT: I was thinking about how to help give voice to someone in a public space and also in my other work about the relationship between light and sound. If we can translate the message, or whatever the kids want to say, to light.
The workshops that we hold with the kids includes some information about public art, what it can do and about light and sound art as a means of gathering attention. Then we begin to talk about general issues about home and housing. At a certain point we introduce slam poetry, a form that is from Chicago and at a certain point the kids themselves start to write. When they are done with their poems they perform them. Their performances will then be translated into a modulated light display.
DG: So each individual kid's voice will light a room in the last building?
JT:  We record the audio of the performance and program it into the control chips for the LED's. We thought when we began that we might only be able to get 30-40 kids, but we've had such a great response that we've recorded nearly 100 kids. We're trying to get to 134, because their are 134 apartments in the building. I felt that during the workshops that there was something really important happening with the kids that were not only from public housing. We felt that we could extend this dialogue to include area kids that weren't as directly effected.
There is another layer to this educational aspect, in that I look to the example of Moholy-Nagy. He's close to me not just in working with light, but a lot in education. This is also something that came to me when I was working on Crown Hall. Both Moholy-Nagy and Mies van der Rohe came to Chicago at more or less the same time, from the same place for basically the same purpose, but they were completely different, not only as artists, but as educators and thinkers. Mies was like 'That is how you do things, cause that's how I do it.' Whereas Moholy-Nagy was much more collaborative, with faculty working with students on a project, trying to bring the students into the community from the very beginning. These aspects of his example are important. And that was also part of the idea at Crown Hall, was to do this very Moholy-Nagy workshop inside of a Mies structure. And there the idea that I brought was very simple. Just to light up the inside of the building, the rest was figured out in collaboration. I see myself as an artist / teacher, teacher / artist.
Here the idea is simple, just to light up the inside of the building with voices, but still as the project grows their is more and more opportunities for students and creative experience.  Sound students made the sound equipment, and make the recordings. Faculty and students from the Art and Technology Department are constructing the LED kits.
The demolition starts the day after the installation of the lights and will last between 4 to 6 weeks, so every day there will be less and less lights, as they are demolished with the building. The electronics will be salvaged from the wreckage during the recycling process of the debris. The thing is we don't really know what it will look like!  A mock-up won't help me.
DG: Is that at all scary?
JT: It is!  While I am working only with white light, I do expect that the effect will have color, reflecting off of the painted walls in the apartments, being more clearly visible because the windows have been removed prior to demolition.
JT: Someone was trying to make it nice, to make it a home.
DG: In the building is the audio also available?
JT:  No, it's just the blinking because you wouldn't be able to hear it from the street anyway.  The audio will be available online as a web component with an interactive digital model of the building. You'll be able to click each apartment and hear all 134 poems performed.  The poems will also be published.
There is also a gallery component at the Museum of Contemporary Art. Cabrini has always been close to the Gold Coast, close yet so far away. I mean it's a 9 minute walk from Cabrini to the MCA. But the gap between these two is huge. I thought it would be interesting to bring it live to the MCA. Another group of students from SAIC are working on making a live feed of the installation available 24/ 7 for the 4-6 weeks in the MCA.
DG: This is a colossal project!
JT: I was just thinking about that. Its obviously growing over my head and I'm really glad that it's happening in two weeks so it can't grow any more!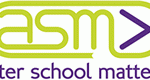 http://www.afterschoolmatters.org/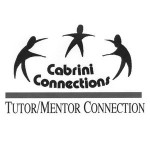 http://cabriniconnectionsartclub.blogspot.com/2011/01/students-bring-light-to-cabrini-green.html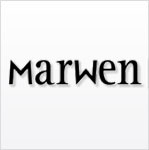 Dan Gunn is an artist, arts writer and educator based in Chicago.

Guest post by Thea Liberty Nichols
Email interview conducted with Steve Ruiz
Steve Ruiz is an artist and writer from Chicago. He is the Managing Editor of Chicago Art Review (.com) and has contributed to a number of publications including Jettison Quarterly, NewCity Magazine, and Proximity Magazine. Information on his artwork can be seen at steveruizart.com.
TLN: Can you start by telling us a little bit about Chicago Art Review? I'm especially interested (as a former participant) in the audio component you have on there, which, as far as I'm aware, is unique to your site as a listings format.
SR: I started Chicago Art Review in April 2009, right around the time I was graduating from college. The blog started as a joke (I'd told my former professor, Geoffrey Todd Smith, that I would write a gonzo review of his show) but I quickly realized the project's potential as a way of engaging with the Chicago art community, which I was pretty unfamiliar with after spending five years studying elsewhere. Chicago Art Review became a reason to get out to shows, meet artists, and know about their work. My idea was to learn in a public way and IÂ think people appreciated the effort, especially as I didn't really know anything or anyone and was writing from the hip on first impressions.
Stylistically, I've tried to be as professional as is fair to the artists I write about while reserving a lot of the freedom being an independent writer affords me; I can be entertaining, a little partisan, troll with decimal ratings, experiment with content, take two months off and still call myself a writer, put in thirty pictures with a review, edit posts six months later, etc. My studio background is in painting, so I tend to write more about painting and write about everything else as if it were painting. I have tried a lot of things with the site that didn't work out, such as the Art Phone call-in press releases and a studio visit chain that dropped off after a while, but part of the fun of Chicago Art Review has been making a soft space to fail.
I think some of the best content has come from guests, especially Anthony Elms' book reviews, Ryan Travis Christian's Seven Artists of the Week (which I now organize with the help of guest editors), and the opportunities I've had for collaborations with others like Pedro Valez, Erik Wenzel, etc. I also depend a lot on the efforts of Karly Wildenhaus and Stephanie Burke for my event listings research. It would be a much less interesting website without these individuals and others.
TLN: On that note, since several of the folks you just mentioned also have blogs or websites of their own, or contribute to other publications online or in print, can you tell us a little bit about how you expanded your network to include them? And do you feel like more an editor (vs. a writer) because of it?
SR: I My approach to involving other writers with Chicago Art Review is pretty casual. I don't have any regular contributors, but I try to involve other people when I think they have an interest in writing something that I'd like to read but wouldn't otherwise have a place to read it. The loose format on the site allows me to publish writing that wouldn't fit elsewhere for whatever reason, and sometimes the appeal of "do whatever you want" is enough to get contributors on board. But no, I don't think I work hard enough to feel like a Managing Editor.
TLN: It sounds like Chicago Art Review takes a very experimental approach to things and is happy to evolve by recognizing what works best for it– knowing what you know now, do you ever wish you could go back and take a different tact? Like do you feel the internet is written in stone or invisible ink? And where do you see Chicago Art Review going next– anything interesting in the hopper?
SR: No, I don't think I'd change anything I've done, but I'd like to have done more of it. But its early, we've got time.
If anything, I'm happy to have established a sort of authoritative sounding brand based on formal experimentation and stubborn amateurism. Not to flatter the context here, but a lot of my ideas about art criticism were informed by seeing how the Bad at Sports podcast could deliver rich critical content in form based on the unlikely combination of a lack of claimed authority, persistant volunteerism, over-education, topical expertise, conversational tones, and alcohol. That relationship with criticism feels much more appropriate for this city's community. I'm interested in finding a written form and style that reflects the culture here, and that serves our needs and demands for writing, which are very different than in other cities. Some things are valued less, some more, and I feel like that should be taken into consideration.
As for going forward, a few months ago I started – but do not claim any ownership of – a Facebook group called #chiart for art writers and artists to talk to each-other about art in Chicago. The name comes from a slightly problematic twitter hashtag I'd got going, but which was hard to use for bigger conversations. The Facebook group has worked much better, and I've been amazed at the quality of conversation there and at the ability for a certain number of engaged individuals to generate high-value critical dialog while essentially slacking off at work. Its easily my primary resource for almost all the tasks I'd previously have gone to didactic journalism for, making it harder to justify writing that kind of thing. I'm fascinated by the idea of body surfing legitimate critical discourse on crowds of distracted experts, and am looking for ways to turn that kind of conversation-based model into something that can produce discrete pieces of writing for us to print for binders and to cite on our CVs. Doesn't that sound fun?
Thea Liberty Nichols is an arts administrator, independent curator and freelance writer. To listen to an excerpt from the "Form and Content of Writing" panel she moderated as part of Stockyard Institute's exhibition at DePaul University entitled Nomadic Studio, please click here. (Featuring commentary from Patrice Connolly, Claudine Ise, Abraham Ritchie and Bert Stabler)
Guest post by Thea Liberty Nichols
Email interview conducted with Angee Lennard
Angee Lennard is the founder of Spudnik Press Cooperative, and currently serves as the Executive Director. She has participated in group shows at Green Lantern, Heaven Gallery, Butcher Shop, Beverly Art Center, and Chicago Urban Art Space. She has been an Artist in Residence at AS220 in Providence, RI. She currently teaches at Marwen, Spudnik Press, and through Chicago Arts Partnerships in Education (CAPE), and has previously taught at Rumble Arts and Paper Source. She has been a panelist at Zygote Press' Collective INK and moderated the panel "Printmaker as Distributor, Collaborator, and Facilitator" at DePaul University Museum through Nomadic Studio. She is a member of the Chicago Printers Guild and Southern Graphics Council. She received her BFA with an emphasis is Print Media from The School of the Art Institute of Chicago in 2005.
TLN: I've read before, in your own words, about your inspiration for opening Spudnik Press, and since printmaking by nature is a very communicative medium, I'm wondering if you can tell us a little bit about how you communicate with the public? And online? And in print? Is their a particular tone or house style that you've developed over time?

AL: I think the communicativeness of printmaking affects the visuals that go along with what I write more than the words. Or rather, I have more confidence and experience in tweaking aesthetics and design than I do language. I spend a great deal of time with every mass e-mail I write because I am acutely aware that through the words I use, I am presenting Spudnik Press as a certain type of community. But my lack of editing experience leaves me guessing at the impact of my words. We do have standard fonts we use for all of our literature. It took me awhile to settle on "Fuse Green" for our 2011 Brochures.
There are a few tiers of people I communicate with. The broadest being "the public". I try to put together as professional of a package as possible for this crowd. People won't take you seriously until you take yourself seriously, and we need to earn peoples trust that we are a stable organization that is well-run with clear goals. Next, we have a google group for members. This is a group that I am in more communication with about donations we need, classes that have openings, volunteer opportunities, etc, and I'm a little more conversational with. Lastly, we have the inner circle of keyholders, monitors, and teachers. This is the group that gets e-mails full of slang and at times gripes ("Squeegees don't clean themselves!") 

Maintaining a conversational tone is important to our mission of remaining approachable. With printing being derived from industry, we use a great deal of terminology and can often slip into exclusive conversations about extraneous topics like ink viscosity. We forget how unwelcoming this is to non-printers. I use the all-inclusive "we" so often that my family has been confused about if I had a business partner or not.
I also try to clearly communicate exactly what Spudnik's needs are, which requires a little bit of subtle education slipped into e-mails, press releases, facebook posts, etc. It also requires a great amount of transparency. A few years ago, I couldn't with words clarify how drastically we needed people to conserve ink, pay rent on time, etc, so I started prominently displaying our bank statements. About a month later our situation started to improve. We also had a member offer to be our first Treasurer. People can only pull their own weight when they are made aware of what their share of responsibility is.
TLN: Asking for help is really hard sometimes—on that note, why don't you tell us a little bit more about the Space Race!
AL: Space Race is a moniker we are using for the fundraising we are doing to allow us to move into a larger home. Everyone who has worked at Spudnik knows that we are crammed in our current location and the quicker we can procure the needed funds, the faster we can breath a little and add resources like letterpresses and an offset press the better. We are approaching it like a capital campaign – we'll keep having fundraisers until our monetary goal is met. Our first fundraiser was an Art Documentation Day where donors were able to bring in a portfolio of work and have it documented. Next is The Hashbrown, a Chili Cook-Off between many of Chicago's biggest printers. Another component is selling Subscriptions. For $250, up to 12 people can receive a package of prints every quarter throughout the year. The prints included in the subscription will be the best of the best that is made here, posters for our events, collaborative projects, work from Artists in Residence, artwork we publish, and the like. We are planning on using Kickstarter for the tail end of our fundraising, and have already had friends of Spudnik offer to teach relief printing, screenprinting, and harmonica to backers pledging at different tiers. I am also keeping an updated list of materials, equipment, and furniture that we are seeking donations of online.
TLN: Wow! So this is a really big push to make Spudnik bigger and better. Can you tell us how this speaks to Spudnik's mission? And let us in on how you crafted that statement in the first place please.
AL: Moving to this new studio speaks to our mission in a few ways. Although it will take us some time to get our offset press up and running, access to this type of printing is practically non-existent, affordable or otherwise. Even though offset printing can produce higher volumes of prints faster and cheaper than other mediums, artists often cannot experiment with it. The more people using the studio, the more the overhead costs are divided among all users, allowing us to either lower rates or offer more free or discounted services to the community. I am also hoping that once we have a few more people using the studio, it will be easier to expand our regular hours. We currently are only officially open two nights a week, and Saturday afternoons.
I did not initially sit down to write a mission statement. Our goals slowly became evident to me as Spudnik developed. I knew I wanted to create a studio that encouraged open dialog and a supportive environment, but I didn't know what that would look like or how it would function. I looked at other models, but until I started the shop it wasn't clear to me what would end up striking a chord and becoming our mainstays. Our official mission statement, to me, is pretty dry and concise, developed for grant writing and our tax-exempt application. I feel our mission is actually much broader, complex, and intangible; something in the vain of enabling individuals, both those who identify as "artists" and those who don't, to contribute to the visual culture of our city and use art as a means for communication and building community.
Thea Liberty Nichols is an arts administrator, independent curator and freelance writer.
Guest post by Thea Liberty Nichols
Email interview conducted with Laura Fox
Laura Fox is interested in the ways that art builds community, whether through local artists and organizations, urban (re)development plans, and nation-building efforts. Besides for writing about art and teaching at 826CHI, she works full-time in marketing and is on the board of directors at Intuit: The Center for Intuitive and Outsider Art, among lots of other pursuits. Her friends sometimes call her '20 Questions' for her insatiable curiosity, and she loves good conversations and adventure.
TLN: As a freelance writer for both a print publication (Newcity) and an online web magazine (Flavorpill), can you tell us if or how the format impacts the form of your writing? Does the ability to edit after deadline or hyperlink things with digital pieces, or the chance to isolate and retain a copy of your columns with print ones weight them differently in terms of importance and impermanence?
LF: Nothing can beat the thrill of seeing a piece in print, or hearing from friends that they read your work while flipping through Newcity on the El. But digital forms—for both Flavorpill and Newcity—are especially empowering when trying to capture visual art. I have an education-oriented bent when I write, and online content allows me to better contextualize work for readers by hyperlinking to more images of the artists' work or relevant articles. Especially when the word count is limited, this helps me narrate the bigger story.
TLN: I'm always interested in how the 'comments' section of a digital publication can spark dialogue– have you gotten any feedback on pieces you've written this way? Do you participate in this type of dialogue by commenting on other things yourself? How do you think the anonymity of the comments section impacts their tone, if at all?
LF: I started writing because I was seeing so much work and discussing it with friends, but wanted to engage in a larger conversation. The 'Comments' section is certainly an area confirming that dialogue is two-sided—people have given me some great feedback, and I love to post comments on others' writing as well. I've had the most sustained, interesting conversations through forms of social media, though. A few months ago, for example, I wrote a piece on a national issue—the removal of David Wojnarowicz's work from the Smithsonian (and Chicago's response) for Newcity. Not only did I receive an influx of comments, recent news, and insightful postings from people I know, but also from interested students, activists, and academics. It was inspiring to participate in a dialogue that anchored the arts so firmly in our civic consciousness.
TLN: Why don't we wrap up by you telling us a little bit about your work with 826CHI please?

LF: Teaching creative writing workshops to students at 826CHI really connects me to the pure joy of creative expression. The students express themselves with unfettered enthusiasm, and it's so energizing to help them learn about different ways to channel that creativity, whether through writing, performance, or art. I love taking students to art galleries or small museums for art-based writing workshops, or inviting interesting people as interview subjects for ones focused on narrative non-fiction. On one workshop field trip to the Roger Brown Study Collection, a student said, "This art is so cool. Can I just talk about it all the time?" I couldn't agree more.
Thea Liberty Nichols is an arts administrator, independent curator and freelance writer.
Guest post by Thea Liberty Nichols
Email interview conducted with James Connolly
James Connolly is a new media artist and the Assistant Curator of the Roger Brown Study Collection. He received his BFA with an Emphasis in Art History, Theory, and Criticism from SAIC in 2010.
TLN: Roger Brown had such a hilarious, ferocious and well documented repartee with art critics and writers over the course of his career– can you tell us a little bit about some of that work, and how, if at all, that's impacted the writing you do in your role as Assistant Curator?
JC: Roger Brown had a very unique relationship to art critics. Rather than passively allowing their words to cast judgment, he would often invert the relationship of artist to critic by aggressively responding in the form of incredibly potent, strongly worded letters and even works of art that directly depicted, always in a mocking manner, writers he thought were unfairly critical of his art or that of his friends. The best example of this might be his depiction of a Chicago art critic on a freak-show-banner-style painting bent over shoving his head up his own ass.
I think a lot of Brown's actions of this sort were influenced heavily by his interest in incredibly outspoken artists—artists such as the sign painter Jesse "Outlaw" Howard and others who, in his own words, gave him "the liberty to express [his] own deepest and most secret inner voice" through his artwork.
As the assistant curator of the Roger Brown Study Collection, I feel the need for the writing I do to adhere to or at least be based in Brown's own words and/or the collection itself. Yet the personal, outspoken nature of many of his writings and artworks, coupled with the nature of the collection—the way that it lacks hierarchies or a set method of interpretation and engages the viewer to create their own experience—means that I'm also empowered as a writer to interpret, engage with, and conceptualize the collection from my own point of view. In fact, I feel obligated to do so.
TLN: I know typically a lot of the writing that arts administrators, such as yourself, do is from the 3rd person omniscient point of view, so I really like what you're saying about serving more as equal parts medium and maverick. Aside from strictly writing, how much of what you do is based more in an oral tradition, or involves interviewing or interfacing with your audience?
JC: Because the Roger Brown Study Collection is a special collection of the School of the Art Institute of Chicago, the majority of my time is spent interfacing with an audience—usually students—in a manner that encourages an exchange of ideas and critical engagement with the space as collection, archive, and museum. This is something Brown did often. He was always willing to open the doors of his home to show his collection to any audience, and his gifting of it to SAIC is a testament to his desires to see it used in a creative and productive setting. RBSC curator Lisa Stone and I work to continue Brown's tradition, always beginning a class visit with a slideshow contextualizing the collection in a manner that conforms to the audience's interests. Whether the students are painters, curators, writers, performance artists, sculptors—the list could go on—there are endless ways of maneuvering through and interpreting the collection, and we attempt to provide visitors with the information and setting for them to find such paths on their own. As assistant curator I do have many ways of talking about the collection formed by my own perspectives and I often share these during tours, but I don't view my role as being one that tells a visitor exactly how to navigate the space. A visitor's experience of the Study Collection comes about through the spontaneity of their looking combined with the ideas they bring, and I attempt to supplement that by answering questions and sharing my own knowledge.
TLN: I remember an RBSC slide lecture being offered accompanied by 3-D glasses and also those kids View-Master slide reels being made for the zine publications that accompanied the Calif USA show— can you tell us more about the not so run-of-the-mill materials you've pubilshed since you've been there?
JC: We put together a lot of non-traditional materials using low-tech methods and somewhat obsolete technologies for the Roger Brown: Calif. USA exhibition. In that show we were engaging with a series of works Brown referred to as Virtual Still Life paintings: landscape-painted stretched canvases inside constructed frames with shelves at the bottom holding found ceramic objects. Nick Lowe, curator of Calif. USA, brought in the artist Matt Bergstrom who works with 3-d photography to train us on photographing objects for View-Master reels and images viewable in 3-d with the classic red and blue framed glasses. The idea for making these images occurred to us originally because of the three-dimensional nature of the California object paintings, but in the end I think the process fits perfectly into the aesthetic of the Study Collection in general. The View-Master as object and toy corresponds nicely to the nostalgic nature of many of the items in Brown's collection, as does the practice of having 20 students stare at a screen while wearing 3-d glasses from Uncle Fun. Nick also put together miniatures of the complete La Conchita collection, and I'm currently working with him to recreate miniature versions of each Virtual Still Life painting. In the end, we've realized that, as it exists somewhere in between being a domestic space, artists' museum, and cabinet of curiosities, run-of-the-mill exhibition materials just don't do justice to the RBSC's unconventional nature.
Thea Liberty Nichols is an arts administrator, independent curator and freelance writer.