by Richard Holland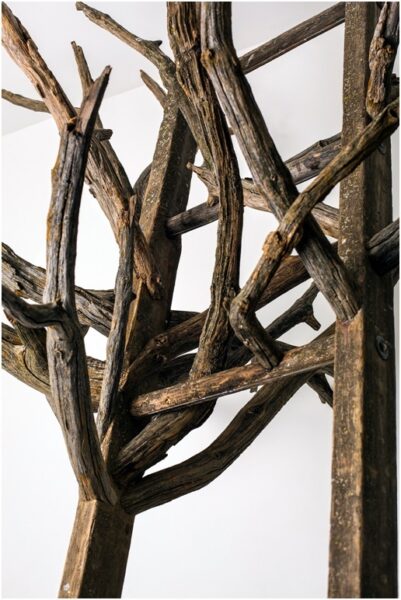 I went to law school and pursued my MA/MFA at the same time. From the academic institution/professorial perspective I suspect this made me a first class pain-in-the-ass. Pity my art professors. I hear they have all recovered well, although I don't know how much treatment or scotch it took.
Both BAS NYC chief Amanda Browder and I were lucky to work with three professors in particular (Michelle Grabner was at UW at the time, and was a shining beacon of smarts) who were exceedingly smart, kind, and when necessary not going to put up with any of my pushy-lawyery bullshit.
This was refreshing as I found a number of professors who weren't particularly interested in dialoging about their ideas, exploring the theory and practice of where the field is going, and embracing the intellectual joy in the complexity in contemporary art.
Aristotle (Aris) Georidiades and his wife Gail Simpson are clearly two of my favorite people; I admire their work ethic, commitment to educating artist as they begin their careers, I enjoy their work, and appreciate(d) their mentorship. They truly were the highlights of my MFA experience and are great assets to the University of Wisconsin art department. Fanboy gushing aside I know and enjoy their work. Aris has a solo show at Carl Hammer and will be present at the reception this Friday (Carl Hammer Gallery, 740 Wells Street in Chicago this Friday April 19th from 5:30-8:00). This show looks like an evolution and maybe a departure from the work I've seen in the past and I am looking forward to seeing the show. Upon reading the press release, I wanted to ask some questions, emailed Aris and he kindly agreed to do an interview.
RH: You new show is focused more on the idea of re-use and repurposing than your prior work, which also has used lots of materials that are construction type, non-precious materials. How does using "found" materials fit into this work? What do you mean by re-purposed sculpture? Are you reusing old work?
AG: Most of the work for this show is made of materials that I have collected that are generally related to buildings built prior to the 1960s.  I also continue to use objects that might be considered obsolete or on the verge of being obsolete. I think that by using these materials and objects in my sculpture,  notions of our current condition are brought to mind. Of course there are some typical motivations underlying this work. Typical in that I am a "maker" who appreciates materials and I notice the way the world around us is made. Materials and the methods of manipulating the materials can and should carry and covey meaning.  Visual artists know this don't they?
I should also add that I continue to believe in the power of objects. As an artist I find it very challenging to try to create compelling objects in a world filled with objects whether we call them art or not. I am not really repurposing old work although at times I do reuse materials from an old piece.
RH: You are one of the few artists I know who have pursued a career in doing public sculpture in your work as "Actual Size Artwork" with Gail Simpson, and also have pursued their own gallery career. How does that work in terms of ideas, do you have a set of Actual Size ideas and a set of ideas for your own practice? Both bodies of work have similar senses of humor.
AG: The gallery work and the work I do with Actual Size are usually pretty separate, although I don't spend a lot of time thinking about it.  They have different goals. Actual Size developed organically with Gail Simpson since we were partners working in shared studio space etc. That collaboration allows us to create primarily large scale temporary and permanent public artworks. The permanent projects usually are commission pieces that I consider more like design-build projects. There are a lot of factors that we take into consideration during the entire process, not the least of which is that it is going to exist in the public domain. Many artists can't or won't deal with many of the issues involved. We actually enjoy much of the work especially dealing a wide range of professionals outside of the art world. The whole thing ultimately makes me feel much more a part of our economy.  The temporary projects on the other hand do allow for more flexibility and freedom of "artistic" expression" than do the permanent projects. It is inevitable that some of what each of us does in the studio carries over into the public works. I would say certain shared values, a sense of humor and other formal considerations.
RH: You are a professor at the University of Wisconsin, you run a public art company, and you make your own work, that is three full time jobs? How do you manage to do all three?
AG: Frankly, I don't think I do a great job managing all three jobs. Fortunately the work of Actual Size Artworks is shared with my wife Gail Simpson.
RH: You are based out of Madison Wisconsin, which is one of the countries major public research institutions, but does not necessarily have the links to the "contemporary art world" whatever that means, you obviously have a gallery career and a collector base, how have you managed to promote your work outside of one of the major centers of art commerce? Has that had an effect on how you promote your work?
AG: Yes, living outside of a major urban area is really difficult for visual artists to maintain any kind of career. I would not be in this area if it were not for this great job that allows me a certain degree of freedom to pursue a career as a visual artist.
I am terrible at promoting my work, especially when juggling different career aspects. In general I believe artists need to do a lot of things to maintain and build a practice. Certainly there are a number of artists that have developed a collector base or some type of funding source that allows them to focus solely on the artwork they want to do, when they want to do it. A long time ago I heard a comment by an internationally known artist giving a talk at SAIC say that she knew of no successful artists in New York that did not have a trust fund. She was completely serious. I am not part of that, for better or worse. New York is still the center of the art world but most people who have been in the art business for any length of time know that there are good artists all over the place. Obviously there isn't a system to support them so major urban areas become the places where artists can be noticed. Of course in the past couple decades the concentration of power and markets in the art world has become even more concentrated in fewer and fewer places.
I can see that this could turn into a rant and I would rather discuss this in person some time. But…
Just as a side note since I think you might be interested in knowing that Wisconsin's senator Ron Johnson, soon after being elected, was quoted as saying that he did not understand why they teach the Humanities in higher education. I also understand that the governor of Florida is talking about raising tuition on students studying humanities since they do not contribute to the economy. These are really tough battles to fight, don't you think?
RH: Can you tell us about some of your public art projects people can see. 
AG: The only permanent piece we have up in Chicago at the moment is at Maxwell Street Market. It is the signage that acts as a backdrop between the Market and the highway The signs are references to the long history of the melting pot of cultures that have  driven the market over the years. We also have a temporary sculpture still on view at Morton Arboretum. 
RH: What projects do you have on the horizon?
AG: We are currently under consideration for a couple of public art projects at the moment, in Chicago and out west. We are almost always on the lookout for interesting opportunities for projects to do.
RH: Thank you for taking my questions
AG: My pleasure!
A graphic, editorial overview of art, artists, and visual art events, found in and around Chicago over the course of the preceding month. All artwork copyright original artists; all photography copyright Paul Germanos.
Daniel Shea @ Gallery 400
Above: Daniel Shea with his photography in Gallery 400, as seen on April 13, 2013, at the closing of UIC's third MFA exhibition.
"A Spectre Is Haunting"
2013 UIC Art MFA Thesis Exhibition 3
April 9 – April 13, 2013
Gallery 400
College of Architecture and the Arts
University of Illinois at Chicago
400 S. Peoria St.
Chicago, IL 60607
Artwork by Liliana Angulo Cortés, Ian Curry, Daniel Shea, and Daniel Tucker
http://www.danielpshea.com/
Jennifer Mills @ Chicago Artists Coalition
Above: Jennifer Mills (right) with collaborator Christopher Ottinger (left) in Mills' CAC/Bolt installation "101 one-liners; Falling Flat," on March 30, 2013.
Jennifer Mills
"101 one-liners; Falling Flat"
March 15 – April 2, 2013
BOLT Residency
Chicago Artists' Coalition
217 N. Carpenter St.
Chicago, IL 60607
http://jennifermills.org/home.html
Picasso @ Daley Plaza
Above: 2013 promotional "P-I-C-A-S-S-O" installation by Chicago Scenic Studios, foreground; 1967 Picasso sculpture, background.
Daley Plaza
Washington between Dearborn and Clark
Chicago, IL
http://www.chicagoscenic.com/
"Picasso and Chicago"
February 20 – May 12, 2013
Art Institute of Chicago
111 S. Michigan Ave.
Chicago, IL
http://www.artic.edu/
John Neff @ The Renaissance Society
Above: A 30-second exposure indicating spectator movement within Neff's installation.
Above: A talk with the artist (John Neff at left, Hamza Walker at right) at 5:00PM, on March 3, 2013, in Kent Hall, Room 107, University of Chicago campus.
Above: Following the artist's talk, Molly Zuckerman-Hartung (far right) raises a question.
John Neff
March 3 – April 14, 2013
The Renaissance Society
5811 S. Ellis Avenue
Bergman Gallery, Cobb Hall 418
Chicago, Illinois 60637
http://www.renaissancesociety.org/site/
Christopher Ottinger @ Chicago Artists' Coalition
Above: Christopher Ottinger, background, at the opening reception, his uncovered, kinetic light art seen rotating in the foreground.
Christopher Ottinger
"Ghost Machine"
April 12 – May 2, 2013
BOLT Residency
Chicago Artists' Coalition
217 N. Carpenter St.
Chicago, IL 60607
http://chicagoartistscoalition.org/
Lossless @ Chicago Artists' Coalition
Above: Matthew Schlagbaum's kinetic light installation visible within its smoked vitrine housing.
"Lossless"
April 12 – May 2, 2013
HATCH Projects Residency
Chicago Artists' Coalition
217 N. Carpenter St.
Chicago, IL 60607
Curated by MK Meador
Artwork by Jordan Martins, Matthew Schlagbaum and Theodore Darst
http://chicagoartistscoalition.org/
The Wail of Silence @ ROOMS Gallery
Above: Alex de Leon lifts her veil in "Ritual No. 4 – Toll of Eyes," a three-hour performance, 7:00-10:00 PM, March 8, 2013.
"The Wail of Silence"
March 8, 2013
ROOMS Gallery
1835 S. Halsted
Chicago, IL
http://roomsgallery.com/
Psychosexual @ Andrew Rafacz
Above: "Psychosexual" curator Scott Hunter in the foreground, with artwork, left-to-right, by Nazafarin Lotfi, John Neff, and Peter Otto, visible in the background.
Above: Artwork by Peter Otto, Rachel Niffenegger, and Brenna Youngblood, seen left-to-right in Andrew Rafacz Gallery.
"Psychosexual"
April 6 – May 25, 2013
Andrew Rafacz Gallery
835 W. Washington Blvd.
Chicago IL 60607
Curated by Scott J. Hunter
Artwork by Lutz Bacher, Tom Burr, Edmund Chia, Matthias Dornfeld, Jayson Keeling, Jutta Koether, Nazafarin Lotfi, Jeffry Mitchell, John Neff, Rachel Niffenegger, Peter Otto, Kirsten Stoltmann, and Brenna Youngblood
http://www.andrewrafacz.com/
Lauren Edwards & Kera MacKenzie @ ACRE Projects
Above: Lauren Edwards and Kera MacKenzie, participants in UIC's first MFA exhibition of 2013, seen within their subsequent show at ACRE Projects' home site in Pilsen.
Lauren Edwards & Kera MacKenzie
"Burden of Proof"
April 14 – 28, 2013
ACRE Projects
1913 W. 17th St.
Chicago, IL 60608
http://www.acreresidency.org/
Michael Ian Larsen @ PEREGRINEPROGRAM
Michael Ian Larsen
"The Tree, the Gift, and the Amphibian"
March 10 – April 7, 2013
PEREGRINEPROGRAM
3311 W. Carroll Avenue, #119
Chicago, IL 60624
http://www.peregrineprogram.com/
Tina Tahir @ Gallery 400
Above: Tina Tahir at her closing reception with the installation "41.876503,-87.649666," an ornamental 'rug' made of ash and magnetite mineral, whose title provides its GPS co-ordinates. Intentionally made available to foot traffic throughout the course of the exhibition, said piece is shown disturbed from its original state.
"A strange house in my voice."
2013 UIC Art MFA Thesis Exhibition 2
April 2 – April 6, 2013
Gallery 400
College of Architecture and the Arts
University of Illinois at Chicago
400 S. Peoria St.
Chicago, IL 60607
Artwork by Cameron Gibson, Ben Murray, and Tina Tahir
http://www.tinatahir.com/
Laura Wennstrom @ The Peanut Gallery
Above: Gallery patron interacts with Wennstrom's "Block City" during the opening reception; cameras hang ready to document the action.
"Artificial Turf"
University of Illinois Urbana-Champaign MFA group exhibition
March 15 – April 9, 2013
The Peanut Gallery
1000 N. California Ave.
Chicago, IL
http://artgraduatestudentorganization.wordpress.com/
Jesse Butcher & Anthony Romero @ Happy Collaborationists / ACRE Projects
Jesse Butcher & Anthony Romero
"Cyclical, Circular. Like Vultures."
April 6 – 27, 2013
Happy Collaborationists, in partnership with ACRE Residency
1254 N Noble
Chicago IL, 60642
http://happycollaborationists.com/
Michael Robinson @ Carrie Secrist
Michael Robinson
"Circle Spectre Paper Flame"
April 6 – May 11, 2013
Carrie Secrist Gallery
835 W. Washington Blvd.
Chicago, IL 60607
http://www.secristgallery.com/
Co-Prosperity School
Above: A Co-Prosperity School student's presentation on March 18, 2013.
The Co-Prosperity Sphere
3219-21 S. Morgan St.
Chicago IL, 60608
http://coprosperity.org/co-prosperity-school/
Autumn Space Benefit Auction
Autumn Space Benefit Auction
March 10, 2013
1700 W. Irving Park #207
Chicago, IL
http://autumnspace.com/
Deb Sokolow @ Western Exhibitions
Deb Sokolow
March 15 – April 20, 2103
Western Exhibitions
845 W. Washington Blvd.
Chicago, IL 60607
http://www.westernexhibitions.com/index.html
Diegesis @ Logan Center
Above: "The Index for an Encylopedia" by Daniel Rosen
Above: "Smell.RB.MFA 2013" by Maymay Jumsai
"Diegesis"
University of Chicago MFA Show 1
April 5 – 14, 2013
Logan Center Gallery
915 E. 60th St.
Chicago, IL 60637
http://arts.uchicago.edu/
Christopher Meerdo @ Document
Christopher Meerdo
"Anthology"
March 15 – April 20, 2013
Document
845 W. Washington Blvd. Suite 3f
Chicago IL 60607
http://christophermeerdo.com/
Juneer Kibria @ The Sub-Mission
Above: Juneer Kibria in his installation, opening night.
Juneer Kibria
"Hidden Noise"
March 8 – April 20, 2013
The Mission (The Sub-Mission)
1431 W. Chicago Ave.
Chicago, IL 60642
http://themissionprojects.com/
Rebecca Beachy @ Iceberg Projects
Above: An audience member views "Warm (bed)" through a rectangular aperture just above the floor; 109 dozen factory-farmed eggs, ground, lit by heat lamps, lie within the piece.
Above: Iceberg Projects proprietor Dan Berger within the gallery space on June 23, 2012
"The Bearer"
March 10 -April 1, 2013
Iceberg Projects
7714 N. Sheridan Road
Chicago, IL 60626
Artwork by Rebecca Beachy and Walker Blackwell
http://icebergchicago.com/home.html
Lisa Walcott @ threewalls
Lisa Walcott
"Pretty Good Shape"
Artists in Research – Residency
(Closed on March 21, 2013)
threewalls
119 N. Peoria #2c
Chicago, IL
http://www.three-walls.org/
---
Paul Germanos: Born November 30, 1967, Cook County, Illinois. Immigrant grandparents, NYC. High school cross country numerals and track letter. Certified by the State of Illinois as a peace officer. Licensed by the City of Chicago as a taxi driver. Attended the School of the Art Institute 1987-1989. Studied the history of political philosophy with the students of Leo Strauss from 2000-2005. Phi Theta Kappa and Phi Kappa Phi. Motorcyclist.
Guest Post by Eric Asboe
I once heard Mike Haeg, the mayor of Minnesota's smallest town, Mount Holly, current population 4, describe Minnesota seasons in a lovely way. He said that winters get so cold and snowy Minnesotans just want to stay inside and work on their own projects and ideas, but, once spring and summer start thawing the snow, those same people, who really want to be outdoors, spending time with other people, come back outside into the world, ready to share everything they have been working on during the indoor, winter months.
With rain, sleet, and accumulating snow in the forecast, there are not many tulips peeking out their heads yet. Nevertheless, warmer temperatures have started freeing people from winter routines, and recent print exhibitions have already started pointing me toward spring.
The Andy Warhol in Minneapolis exhibition, a stop of Andy Warhol at Christie's, was at Aria for one week in March. It featured some of the works Warhol created for his last exhibition in Minneapolis in 1974. The connections he made with local cultural and philanthropic leaders of that time were in full view, with large prints of Gardner Cowles, George Shea, and Gordon Locksley looking over the remaining paintings, prints, drawings, and polaroids. Visitors streamed past the first pieces in the show towards Warhol's more recognizable works scattered throughout the large space. Who doesn't want to see Wayne Gretzky's mullet transform from polaroid angelic halo to screenprinted neon coif? I lingered at the first two prints, both from his Sunset series. The series was inspired by Warhol's stay at the Marquette Hotel in downtown Minneapolis, and each of the hotel's rooms still holds one of the prints. The bright reds and oranges of one print and the cooler aquas of the other print brought home the then recent daylight savings time and the warming days of the exhibition.
In less than fifteen years, Highpoint Center for Printmaking has become a major resource for printmaking, printmakers, and the spread of print culture throughout the Midwest. They host classes, public programs, visiting artists, a gorgeous studio space, and compelling prints in their gallery. They partner with the Jerome Foundation to provide residencies and exhibitions for emerging printmakers, and they generally foster and advance the art of printmaking to the local community and throughout the region. Their show Print Profs: Recent Work by MN Faculty, which just ended, featured work by college faculty throughout Minnesota. Covering a wide range of print processes, the artists push and bend traditional print processes to suit their own needs. Justin Quinn's explorations of the letter E and Moby Dick bloom quietly from his winter hued, architectural prints. Lynn Bollman's conceptually driven text piece HAZ MAT was bathed in afternoon sunlight when I visited. Rick Love and Heather Nameth Bren's two rainbows are some of the simplest, yet most moving pieces in the show. Their call to the outdoors was a reminder of Highpoint's explicit seasonal transition, Free Ink Day, from a few weeks ago, which was advertised with: "Help us celebrate the legacy of long Minnesota winters and the anticipation of springtime follies with an afternoon of inky fun."
Although Highpoint notes that "printmaking is a cost-prohibitive endeavor to take on alone," Print Profs was structured around the idea that the network of printmakers and access to presses and other resources at colleges is a part of the continued excellence of printmaking. The current exhibition at the Minnesota Museum of American Art's (MMAA) Project Space, D.I.Y Printing: Presses Not Required, starts with the same belief that printmaking can be "cost-prohibitive," but the artists and collectives there prove that the resources and processes of printmaking can be much more accessible: "Many print-makers, especially young artists who are just starting out, do not have the luxury of access to well-equipped facilities. Rather than experiencing this as a constraint, D.I.Y. (do-it-yourself) printers see it as an opportunity for out-of-the-box thinking to creatively and collaboratively problem-solve." D.I.Y. Printing balances the lively work of eight local print collectives, twelve individual artists, and representatives from the MMAA's permanent collection. The presence of the artists at the MMAA's Project Space and the time and care spent on the largely site-specific and new work of the artists is clear. Their work is alive with the opportunities they create to adapt printmaking to their immediate situation, finding ways to make prints relevant and integral to what they are doing and interested in, even if they have to make, invent, or share the tools they need.
More importantly, the print collectives in D.I.Y. Printing are rethinking the very world that finds value in prints. Big Table Studio shows the possibilities of working with local residents, including the poster they helped visitors to the then newly opened MMAA Project Space create in the fall. Recess Press and Leg Up Studio both have community printshops for sharing their resources and knowledge. Screen Printing on the Cheap goes even further, pushing printing onto the streets, into bedrooms, into anywhere and everywhere they can. They write, "As educated artists, we have been conditioned to rely on making art in facilities we simply cannot afford. Screen Printing on the Cheap demonstrates a 'new school' of screen printing and makes the process more accessible to the community." Their recently published book and public programming help realize that more populist oriented practice. All of the print collectives' work in the show engages with more than a reinvigorated d.i.y. mentality. They utilize printmaking to question the boundaries that separate artists from artists, artists from makers, artists from everyone else, studios from the real world, the world indoors from the world outside. They are calls to re-engage with communities outside of the places that hold and celebrate all of these prints, to re-imagine the world in which we view and make what we live with. Screen Printing on the Cheap's mobile printing unit on display at the MMAA is a direct call to be more outside by literally bringing printmaking to the streets. I am ready to learn from all of the artists at the MMAA who have been busy printing in whatever ways they can this winter; I am ready to follow them out into the spring, come snow and rain and prints.
If all of these calls to be outside to find the ease and accessibility of springtime were not enough, the annual poster and bicycle celebration ARTCRANK Minneapolis was last weekend. Hundreds of people drank beer, bought posters, and celebrated bikes. The energy and readiness for bike riding and the outdoor time the posters showed and called for was palpable, rippling through the lines for artworks, food trucks, and bicycle valets. We are all anxious to leave that winter gear behind, to pack it away behind the new things and ideas we have worked on all winter. The Minneapolis born idea has since moved on to many more cities. Get out to the first ever ARTCRANK Chicago on May 17th at the Co-Prosperity Sphere – beer, bikes, and posters.
At the very least, keep in mind the words of wisdom from Mount Holly. As spring holds out a few more days, gather what you did and made and learned this winter. Bring it back into the world to share with the rest of us; we are ready and waiting to share our own excitements too.
Eric Asboe is an artist, writer, and cultural worker. As Art Director of Public Space One gallery and performance space in Iowa City, Iowa, Asboe helped shape its nationally engaged exhibitions and programming, including the microgranting meal SOUP and the award-winning Free @rt School. Asboe's creative works prioritize process over product and explore the boundary between practice as improvement and practice as way of life. Forthcoming projects include ubuwebtopten.com. He currently lives and works in Minneapolis.
Guest post by Jamilee Polson Lacy
Kansas City is in the midst of a seasonal transition. It isn't spring—the city got eight inches of snow last weekend—but it's not winter either since everyone wore sleeveless shirts in the 80-degree sunshine less than a month ago. Instead, this transitional time of year is foggy, both literally and figuratively. Literally in that there are fogs and mists and long-lasting dawns and dusks; figuratively in that one can't quite figure out what time of day/ month / year it is, how to dress for the bi-polar temperatures, and whether or not to wear a sundress or take off the snow tires. What's more is the fact that the city is gorgeous and lush with new growth on some days, while on others there is dirty, melting snow and unearthed trash everywhere. (People here seem to recycle only when it's warm out.) Fortunately, when the fog roles in, a kind of limbo takes over for a bit to create a little mystery while we wait out this seasonal transition.
This transition, with the fogginess it ushers in, makes the perfect ambience to read a book like kansas city noir. Edited by local celebrity Steve Paul, senior writer and arts editor for the acclaimed Kansas City Star newspaper, this collection of short stories penned by Kansas City-based fiction writers presents crime literature featuring tough, cynical characters and bleak, foggy settings. My favorite story, Yesterdays by Andrés Rodríguez, remembers Milton's Tap Room, a once iconic Jazz bar which transitioned over the years into to a laidback dive where folks of all stripes could hang before it closed in the late 80s. Garcia uses "smoke and mirrors" to give a fictionalized yet fantastic account of the Easter weekend that the bar's owner Milton Morris mysteriously disappeared. Though the disappearance is an assumed death, Rodríguez writes it as a transition from one season of life to another. The reader never knows Morris in the flesh, but with blurry combinations of stark color, dark shadows and violent gestures, Rodríguez renders Morris and his Tap Room with a dangerous, foggy haze appropriate for this seedy local legend.
Along these same descriptive lines, Yesterdays has a great quote that gets at the essence of the seasonal transition that happens in Kansas City this time of year:
It was nearly Easter. There had been a torrent of rain for two nights, knocking all the blossoms of dogwood and catalpa to the sidewalk in splurges of color that soon turned black and globby. And in the storm sewers, the spring damage and leftover winter leaves lay together seeping like an undrinkable tea. (175)
As indicated in the quote, transitions—seasonal or otherwise—are unruly. Kansas City artists Nicole Mauser and Caleb Taylor make paintings and collages which illuminate the wild, sometimes dark, often whimsical transitions that happen in the studio. Taylor, who currently has a show up at Sherry Leedy Gallery, presents a series of paintings that, like spring's arrival, struggle to emerge through the dense fog of the artist's heavy black brush strokes. But with the collages, Taylor is able to clear out the fog where necessary in order to contrast harsh lines and geometries with soft shadows and dazzling light. Indeed, these compositions read like atmospheric interludes designed for scene transitions in Film Noir flicks like Panique and Kiss Me Deadly.
Mauser mounted two shows this spring: Pressure, Speed, Hesitation, and Drag at Western Missouri State University and Viscosity at the Gladstone Community Arts Center. These two new bodies of work have each been mangled up in a battle between the history of abstraction and the future of materiality. As is evident in the Yesterdays quote above, it's what is left on the battlefield that's so interesting. And these beautifully bad paintings on canvas and collaged works on papers, with their "splurges of color that soon turned black and globby," show just how exhilarating it is to be in transition.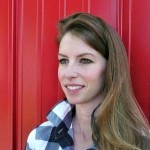 Jamilee Polson Lacy is an artist, curator and writer based in Chicago. For 2012-2013, Lacy is the Inaugural Curator-In-Residence for Charlotte Street Foundation in Kansas City, where she organizes exhibitions, educational programming and publications for Charlotte Street's Crossroads District gallery, la Esquina. In Chicago, Lacy additionally operates as the founding director of Twelve Galleries Project, a transitory, collaborative exhibition experiment. She has engaged in solo and collaborative projects with many creatives and institutions, including A+D Gallery at Columbia College Chicago, The Black Visual Archive, Chicago Artists' Coalition & Hatch Projects, Hyde Park Art Center, Museum of Contemporary Art Chicago, Western Exhibitions, Quite Strong, and the School of the Art Institute of Chicago, among others. In addition to writing for Bad at Sports and numerous catalogue and exhibition essays, interviews, and articles, Lacy has published Color: Fully Engaged, a book of interviews and essays, and written series for Art 21, Flash Art's Umelec Magazine, and most recently Outpost Journal. Lacy holds two undergraduate degrees in studio arts and art history and a Masters of Comparative Literature and Arts from Northwestern University. 
La Ribot – a performer, choreographer and visual artist – developed her first choreographic works in Madrid in the 80s, later becoming known for her solo work.  By the late 90s, she had become a figurehead in the Live Art scene in London, where she was based between 1997-2004.  In the mid 90s, she produced "Distinguished Pieces" – short solos presented in a series that were put on sale and purchased by art collectors.  In 2003, she presented a meta-performance of these 34 solos produced until then under the title "Panoramix," at the Tate Modern in London, at the Museo Reina Sofia in Madrid, and at the Centre Pompidou in Paris, among others.  More recently, she has produced work with her company including "40 espontaneos" (2004) a piece for 40 extras, "Laughing Hole" (2006) a 6-hour performance for three performers and one musician, "Gustavia" (2008) a duet created and performed with Mathilde Monnier, as well as "llamame mariachi" (2009).  Her work has appeared in various theatres and numerous museums, passing from Théâtre de la Ville and Festival d'Automne in Paris, from Queen Elizabeth Hall in London and from Festival Montpellier Danse to Art Unlimited / Art Basel in Switzerland, Museo Serralves in Porto, S.M.A.K. in Gent, Nam Jun Paik Art Centre in Seoul, Aichi Triennale in Japan, Galeria Soledad Lorenzo in Madrid, and the Haus der Kunst in Munich, among many others. In 2004, she relocated to Switzerland where she taught at the Haute Ecole d'Art et de Design in Geneva. In collaboration with her colleagues she founded a new Department for the live arts – Art/Action – and taught there until 2008.
La Ribot recently came to Chicago to present the US premiere of "Laughing Hole" and the video "mariachi 17″Â as part of the IN>TIME 13 Festival . Â Appearing for six hours at the Chicago Cultural Center, "Laughing Hole" traveled to Los Angeles where it appeared at LACMA in early March. Â Prior to the "Laughing Hole" performance, La Ribot sat down with local artists Hannah Verrill and Jane Jerardi to talk about her work. Â The video interview captures excerpts of her conversation with Hannah, with Jane behind the camera.
Hannah Verrill is a performance maker currently working towards her MFA from the School of The Art Institute of Chicago. She was grateful for this opportunity to sit and speak with La Ribot.