Guest Post by Britton Bertran
The art economy in Chicago – specific to the visual art market – is busted.  It doesn't work and hasn't worked for a long time.  Yes, this a provincial observation as we are in a global society, but ask any commercial gallery owner in Chicago that's not one of the Mighty 5, and they'll tell you the same.  Yes, more and more people who aren't in Chicago are paying attention to us as a viable location.  Chicago is a place that has artists who make (and made) great work and some non-Chicagoans are even buying art from here (good luck in Miami y'all!).  But when it comes to a localized presence, we are somewhere near the bottom of the attention totem pole.  Where would you place visual art on the Chicago matrix of culture that includes Theater, Music, Dance, and yes, Food?
There are several ingredients that make up this pie: artists (check-plus), galleries (check), arts administrators (check), art critics (check-minus) and collectors (check-minus-minus).  One could also add art schools, art jobs and art conversation to this pie.  As well, we have venues in which to look at art which is obviously important for this mixture: fancy/academic/contemporary museums, commercial galleries with varying levels of artist representation, medium-sized and smaller not-for-profits, artist-run apartments/storefronts/garages, city-sanctioned public spaces and galleries AND, lest we forget, our computers.  These are all parts of this economy and much of its success is reliant on the flow if information that reaches non-art world people and what happens when those people react to what they see.  The trouble is that most of those non-artworlders are either taking what they see for granted.  In general, they are not really looking, seeing or reacting.
Chicago has a landscape and art is very much in it.  So what's missing?  Why is it broke and how can we fix it?
MONEY
Money helps.  Money helps a lot.  Yes, I know it's gauche to talk about especially in the realm of aesthetics, but the majority of artworlders here are sadly not flush for reasons beyond their control.  And yes, I also realize that many artists choose to ignore the money part of their equation as it interferes with the thinking about their work and its discourse.  But it still needs to be discussed as it's a part of the system we live within.
I place much of the blame of a lot of the troubles the Chicago art world has on the lack of collectors.  There are collectors in Chicago – both with a little c and a big C – but there are just not enough.  I'm going to ignore the Collector portion of this equation and focus on the Lil' c's, with the knowledge that one often becomes the other due to the pure pleasure they receive from the act itself.
Who are they? Where are they? Why won't they come out and play? I know they're here: they sit on non-profit auxiliary Boards, they go to First Friday, they eat out three nights a week, they buy condos in the West Loop, they have scooters as alternative transportation devices, they bring their visiting parents to the Art Institute and they could probably tell you at least ten contemporary artists they've heard of.
Since they are here, we have solved part of the problem and this is important because the Lil' c's need to be localized in order for this to work.  Next is the hard part: they need to understand that collecting art is a good thing, it's healthy, it's fun and it's really addictive.  They need to understand that they don't need to spend a lot of money.  They would be helping out this economy from a small business point of view, for both artists and gallerists.  They could say, "Hey I'm young, why don't I collect some emerging artists that are the same age as me and we could grow together!" Or they could say, "Hey, if a New York Giants linebacker collects art, why shouldn't I?" Or "I heard that Leo DiCaprio was lurking in the corner of the some art auction last week?"  This is a thing that people do!  This is something that you, o' Lil' c, would be great at!
Sadly, the majority of the Lil' c's also need to be told what to buy, at least in the beginning.  As such, they need the lecture about aesthetics vs. investments, to buy with your eyes and not your ears, that it's more than filling in the space over your couch in that new condo and, if they so desire, art collecting brings with it a whole new set of social structures that can be horrifyingly awesome.  An additional secret: Lil' c's don't need Leo money to buy art they just need to be educated.
Is there anyone out there that's taking up this challenge and whisper in the ears of these Lil' c's?  There are, but there aren't enough and there aren't enough that are doing it right.  Two examples that are doing it right: The Chicago Artist Coalition and Threewalls.  The CAC's tagline is "Building a Creative Marketplace".  They've re-booted the organization in the last couple of years and are making real strides to make connections between artists and collectors.  Threewalls has their CSA Initiative (Community Supported Art) that makes a kind of implied statement on the relationship between non-profit-ness, artists, art-making and the joy of owning artwork.  These are also sustainable examples.  One-off events (aka Art Fairs) may provide convenience and atmosphere but do little for long term development of collecting as a functionary system beyond good and services.  Relationships need to be built which is also part of the fun.
RELEVANCE
Beyond the money – there is relevance.  These are two concepts inextricably associated with each other.  In the context of Chicago, with its persistent inferiority complex, relevance especially applies in ways that will always be in flux.  Some choose to ignore it, others choose to whole-heartedly embrace it and there are others whose mission in life is to better it.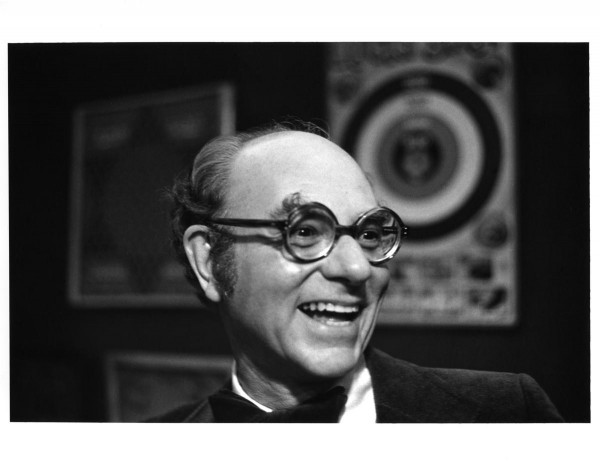 There used to be individuals who developed a way of thinking and talking about art in Chicago that directly translated into success for a number of artists, both critically and monetarily.  Two that come to mind are Don Baum (circa Monster Roster in the late 1960's) and Judith Russi Kirshner (circa Chicago-neo-conceptualism of the late 1980's).  The artists that they worked with are well represented in our local art institutions as well as the collections of many Collectors.  This is artwork that was disseminated in a way that clever, deft and meaningful within Chicago and then beyond.
This is still happening today in a way that could amount to something bigger.  The current Whitney Biennial may provide a stopgap for this situation with near 1/5th of its artists currently working in Chicago, or at least with very close ties.  Hopefully, the deserved exposure for those lucky artists will translate into more than a sentence or two in a reputable purveyor of art criticism.  There is also a handful of local curators ensconced at our museums who do their part by creating scholarly looks at the recent art history of Chicago artists as well as develop vehicles for showcasing some of our emerging and mid-career artists.  But is this enough?  When the #WhiBi is over, how many of those artists will have some sort of local gallery representation?  How many times will we see the same Tony Tasset/Robert Smithson photo at the MCA?
A surefire way of gaining some sort of relevance in the art world used to be simply having someone write about your work.  In Chicago this used to be a little harder than other cities, but it was still there.  I used to think that a certain level of professional art criticality and good old fashion art journalism was a part of this puzzle, and I still think it is, but when it comes to creating a sense of relevance – it's a downward spiral.  This is something I have no idea how to fix.  The state of journalism (online or offline or whatever) is a sad state at this point because there simply isn't enough of it happening on a higher level.  At the same time, if someone where to start consistently writing about Art in Chicago in a serious and engaging way, who would be there to read it?  Is there anybody reading this that isn't already in some way trying to make a living within the local art scene, or at least attempting to become more relevant in some meaningful way?  Writing about art, critically or journalistically, needs an infusion that is less about navel gazing and more about starting a conversation that is extroverted.
Thankfully, there aren't anymore "Chicago schools".  Or at least no one (that's not a gallery developing a marketing ploy) has decided to wrangle our artists into any sort of synthesized concrete definition in order to look at them easier.  And, if someone where to, what would it look like?  Would it be too transparent an attempt at selling?  Or does that simply not matter anymore?  Being an artist in Chicago might just have to be enough, but it can't be because there is too much at stake.  I don't think there is room for another Don Baum in Chicago, but there is room to recognize that there are more questions than answers in this essay.
Bio: Britton Bertran ran 40000 from 2005 to 2008. He currently is an Instructor at SAIC in the Arts Administration and Policy department and the Educational Programs Manager at Urban Gateways. An occasional guest-curator, he has organized exhibitions for the Hyde Park Art Center, the Loyola Museum of Art and several galleries. You can find him trying to be less cranky about the art world on twitter @br_tton.  Stay tuned for another guest post about looking forward to 2014 (and maybe a top 10 list of sorts too.)
Guest post by Jacob Wick.
Towards the end of The Function of Criticism, Terry Eagleton suggests that the "role of the contemporary critic," which is of course a different thing than the function of criticism - right? a role and a function are different things, but of course the function of something might be to provide a role, or a role might be to serve a function, in both cases it seems like function is greater than, trumps or possibly dictates, role – is to reconnect "the symbolic to the political," by which he means "engaging through both discourse and practice with the process by which repressed needs, interests, and desires may assume the cultural forms which could weld them into a collective political force." He is emphatic in pointing out that this role, this idea, is not new at all, but – like many ideas around a libertory role for art, theory, etc – harks back to an earlier historical moment. Eagleton tracks the formulation of what would eventually become criticism to 17th and 18th centuries and the publication of pamphlets like The Spectator or The Tatler or the slightly later Rambler, and posits the function of this publications as the creation of publics against authoritarian rule. It was these publications, Eagleton argues, that began to bind together the bourgeois public sphere as such, and that would later provide foment for this public to assert its hegemony over autocratic rule. It is worthwhile pointing out here that the focus of The Function of Criticism is very, very narrowly trained on England; although in the colonies, I'm sure the publication of the Federalist papers and the myriad pamphlets that fluttered up and down the Atlantic coast would be a decent analogue. In any case, Eagleton's estimation of publication meaning the creation of the public jogs handsomely alongside Matthew Stadler's estimation of publication (Stadler is, of course, a former BaS star, on an interview that I was privy to in a relatively non-participatory, hungover fashion). The function of criticism, though, is slightly more pointed than the formation of a public around a text; it is the formation of a demos around an intertext or series of intertexts that weave(s) through contemporary cultural production. In my view, this amounts to provoking and/or fostering the articulation of a local discourse in relation to a larger discourse that supersedes it, for it is around this localized discourse that a public or counterpublic might begin to recognize itself in context.
The not-so-recent hullaballoo over the use or misuse of English in e-flux press releases, which started with the dubious assertion that a language separate from English was being used in the online listserv/journal in Triple Canopy and fizzled out with an entire issue of e-flux journal dedicated to half-assed rebuttals of that thesis provides some useful fodder. e-flux is a listserv that serves some 90,000 readers across the world, and to which are submitted press releases from everywhere, all of them in English, some of them in better English than others. These press releases are generally written in a similar tone and register, a tone and register that is relatively uniform throughout early 21st-century art writing in English. These press releases, because they strive to make sense with and to each other, constitute a discourse. This is not in itself a problem. Neither is the quality of English in use, nor whether this use constitutes a separate language – which of course it doesn't, that's ridiculous, if anything it might constitute a sociolect (unless we are going to start talking about International Baseball English or something) – or even that English is being used (lingua francas are important if a global discourse is to be established, right?).
The problem is twofold: first, that this global discourse is directed, at least in part, by the e-flux journal, a monthly publication usually consisting of around 7 articles generally written by a relatively small pool of artists, curators, etc that are recognized by the selfsame global discourse as important, and who are in general from a relatively narrow geographical context. This journal responds generally to the global discourse that is in part produced and supported by the e-flux listserv. The views of this journal, which are not necessarily bad, but generally do not address specific local contexts in any way; to do so in a monthly publication of 7 or so articles would be impossible. Because this extremely limited journal exists in a feedback loop with the global listserv, however, a rather distressing situation arises whereby the narrow view of the journal is regurgitated unproblematically into local contexts, without a consideration for whether or not this discourse is pertinent, or even relevant, to said context. Thus, an informal contemporary art space in Shenzhen might feel the need to publish a press release, in English, on e-flux, in order to participate in a global discourse, but in order to participate in this global discourse it might also feel the need to articulate itself using the tone and register, even the current relevant topics, of that discourse, set by the e-flux journal. The local tone, register, and topics of Shenzhen would then be reoriented in some way towards this strangely narrow global discourse in such a way that what is happening at the informal contemporary art space in Shenzhen reads exactly like what is happening at, say, the Stedelijk Museum in Amsterdam. This does not make sense.
A global discourse does not make sense without the existence of local discourses that challenge or at least interact with that discourse. If New York used to be the center of the art world, the Internet is the center of the art world now. This is not an oxymoron; we should drop the tired hat of insisting that the Internet will make us free, is devoid of hierarchy, and so on. Packets of information float horizontally across a non-hierarchical field for a while, yes, but in order for them to be legible they are converted via Internet Protocal (IP) into the hierarchal tree of the Domain Name System (DNS). If you'd like to read an entire book about this, please consider Alexander Galloway's Protocol. If you wouldn't, read this 7 or 9 page gem by Deleuze, "Postscript on the Societies of Control." In societies of control, power exists in the form of internal and/or internalized functions that corral anarchic forms of life into easily-policed norms. One of these norms might be the notion of "our global society," the general assumption that we live in a world where we are all flying to Mumbai or Vancouver or Philadelphia whenever the latest investigation of you know, whatever, that we are all part of an abstracted society of global travelers (for more about this, check out Lane Relyea's book Your Everyday Art World, which I haven't finished at all, in fact I've barely started it, but he writes about this stuff immediately and in a very engaging manner, like in the first chapter or possibly even the introduction). The problem with "our global society," of course, is that it doesn't exist, or that it only exists to those who have tremendous wealth or privileged access to tremendous wealth. I live in Los Angeles, for instance, and occasionally am able to access wealth in the form of grants, paid travel by host organizations, etc. I may have been "global" from 2006ish – 2009ish, while I was living in New York and playing relatively regularly with a trio I had with two Irish musicians. My residence in our global society ended abruptly with the crash of the Celtic Tiger. Anyway, the point is that our global society doesn't actually exist, and by endlessly repeating how it exists, and how great it is, how revolutionary for all of us, local contexts lose the ability to recognize themselves.
For instance, Southern California! The California-Pacific Triennial, which closed recently at the Orange County Museum of Art, made an attempt to at least slightly narrow California's global context to the Pacific Ocean, rather than across the continent to New York or across a continent and an ocean to Europe. This seems exciting and it probably is, but to be honest the show generally seemed directed at the nonexistent global public I have discussed above, not towards a discourse that exists between or among Pacific art scenes, probably because that discourse doesn't actually exist. This discourse also does not appear to exist – at least not to me, and I am certainly new, but isn't that at least sort of the point of this series of blog posts? – in the City or County of Los Angeles.
Last month, I went to an opening at Honor Fraser for Dawn Kasper's THE ABSURD show. The opening featured a gospel choir of that sang and danced in the space between the PA, pictured, and the two platforms, also pictured, leaving almost no space for an audience. The choir was incredible, really, it reminded me of Andrew Hill's gospel music, it reminded me of Don Byron saying in 2008 or 2006 or whenever that was that gospel music is the most interesting improvised music happening, the room – an art gallery, seriously – a huge mass of people feeling very intensely, sweating and confused, rich collectors baffled at why they couldn't see better, everybody looking very confused and happy, some dancing or trying to dance, the singers occasionally falling down from the Spirit. The whole thing felt to me a bit like a gag in the sense that I described in my last post, the gospel choir wrecking the scene of the art opening in a positively heroic fashion. At the post-opening reception a man next to me gushed to the man next to him that he tries to visit New York City once a month for inspiration.

The County of Los Angeles sprawls across 4000 square miles and holds 9.8 million people in fifteen cities speaking something like 200 different languages. In my neighborhood, I hear Tagalog, Spanish, Korean, and Bengali regularly: what are they talking about? What is their discourse? According to the listing at LA Art Resource, there exist at least 50 artist-run (maybe 85) initiatives in the City of Los Angeles (one of the fifteen cities in the county), located in phone lines, apartments, the Internet, lofts, and so on. What are they talking about? What is their discourse? Are artist-run initiatives speaking Tagalog or Korean, Bengali or Thai? Are they speaking to each other, in English, or in Spanish, about their local contexts? What the hell is going on in Burbank or Lancaster, Pasadena or San Gabriel? Surely not nothing. And if nothing is happening, then shame on us allowing that narrative, that public, to disappear from our discourse.
The setup, or lack of setup, of the City of Los Angeles, a setup that Brecht derided in the early 20th century as a collection of culturally vacant suburbs haphazardly roped together under a dubious civic entity (a situation only slightly ameliorated by the Interstate system) might prove actually beneficial to the development of a sort of critical ecosystem, a local discourse that might operate as the conglomerate of a series of hyperlocal discourses. Perhaps it is beside the point to fret about what Los Angeles's unified cultural identity is, and instead ask what the cultural identity of Koreatown is, and how that relates to neighboring Mid-Wilshire or Historic Filipinotown. What is happening in Los Angeles is not what is happening in New York, but it shouldn't be, namely because Los Angeles is not in New York. But what is happening in Los Angeles surely has the potential to be absolutely fascinating and exciting, if – maybe only if – we can get a little critical.
Jacob Wick is a conceptual artist living in Los Angeles, CA. For more information, please visit jacobwick.info.
Guest Post by Autumn Hays 
Let us start off by acknowledging that there is a distinct difference between Queer and Transgender subjects. It's important not to lump these two together. Though related and often overlapping, these are not interchangeable terms. Queer being a reclaimed pejorative for gay, and transgender being a person whose self-identity does not conform unambiguously to conventional notions of male or female gender. (see more.) With that in mind what I would like to look into a reoccurring concern in the discussions that take place around both queer and transgender performance art.
In the last month I have seen multiple panels touching on the subject of new Queer and or Transgender works. There was a definitive connection between all panels: and attempt to shake up current the definitions, and what some define as new codified zones of safety. When I say zones of safety, I am referring a kind of identity politics that sits safely in a form of expression that is confortable enough for new standards of acceptance. Artworks that sit in this comfort zone fail to realize the full potentiality of the subjects and often begging to forum it's own predictable cliché. The challenging of the formulation of a tamed queerness or transgender performance is an often-highlighted theme appearing in new works. The formulation of a safely circumscribed zone undermines the attempt to reconsider the subject due to an inadequate scope.
Queer and or transgender arts panels often attempt to define the new wave of artists making work in these areas. Today many artists are attempting to define a new direction that departs from the identity work that came out the 80s and 90s. Often these earlier works are ascribed the quality of crying out for recognition. Much of the work being produced today is looking for finer definitions, as opposed to this preliminary awareness.
We could go on to talk about the subject of the word Queer as discussed during the roundtable "New Queer Aesthetics" in late October. Queer New York International Arts Festival (QNYI)  had come to Chicago to exhibit a Queer Fest as an extension of the one in New York at Defibrillator Performance Art Gallery . The Chicago show featured artists Suka Off, Bruno Isakovic, Gabreiela Mureb, and Keijaun Thomas. Queer fest distinctly pulls itself away from other Queer festivals which they feel are accepted ideas of the term Queer. As one of the festivals curators, Zvonimir Dobrović, explained, the festival seeks to redefine and challenge preconceived notions of the term Queer. Not all work is made by the LGBT community and instead is defined loosely by a sort of norm-challenging ascetic. After struggling through various definitions, redefinitions, embracing, rejections, fears of washing out the word of meaning completely, and other post-modern linguistic dilemmas an audience member mentions queerness in regards to race, specifically the colored queer. Why is this important? Because the conversations began to progress from the semanticlogical, what is Queer, to what are current Queer issues are concerned about, who are we dealing with the queer female of color in art today.
This November I attended a panel at the School of the Art Institute of Chicago. Transgender / Arts : A roundtable on the future of transgender cultural production, which  included panelists Trish Salah, Jules Rosskam, Julian Carter, David Getsy, and Micha Cárdenas. During the panel many valid points were made about Transgender art. Micha Cárdenas presented important question to the panel, "Where are the trans women of color in art?" Many of the panelist themselves who specialize in Transgender arts could in fact not think of a single artist. The panel began to discus a kind of film festival, performance and art transgender normative narrative. A washed down version, where you began to see something constrained, not quite all the way there. Sitting in a place somewhere in academia where it is comfortable and safe.
How does performance readjust and challenge Queer and Trans identity without losing site of the community in general? There is something that happens to us when we are about to fully realize the other; we find a way to compromise, to only go so far. Many Queer or Trans artist today are attempting to push at the boundaries of a newly accepted normative narrative and point at the things we are forgetting, those who still don't have a voice. The Art world, the world, is still white male dominated. In a way the lull of sleep we put ourselves in this supposedly post-feminism, post-racism, post- sexism, post-gender issues world that we keep referring to as better than it was before is more dangerous. Because hiding under that comfort is the fact we haven't changed all that much, we should be forging new grounds and making sure it doesn't fall asleep.
If I was asked where the new queer or trans aesthetic is headed today, I would say somewhere within the struggle of continuous disturbance, in the understanding that things aren't there yet and we have to keep shaking it up, shaking ourselves up, so we don't become our own worse enemies, the perpetuators of a normative Queer of Trans identity. As performance art specifically keeps pushing on with another panel at the Hemispheric Institute for Performing Arts, this week discussing "Race & the Colonial Impulse: Queer Performance Practices", I look forward t a continued discussion that bridges gaps in the dialogue between racial queer and transgender  issues in the arts.
_______________________
Autumn Hays is an Artist, Curator, Teacher and Writer. She graduated the School of the Art Institute of Chicago with an MFA in Performance where she received the John Quincy Adams Fellowship. She received her BA in Visual Arts at UCSD. Hays was the recipient of numerous scholarships, grants and awards including two major Jack Kent Cooke association scholarships.Currently she is assistant curator at Defibrillator and Directing Coordinator of the Rapid Pulse International Performance Art Festival. www.autumnhays.com
Instigated in conjunction with "The Locational Turn? Reflections from Chicago on documenta in Kassel, Alexandria, Banff and Kabul" panel discussion held November 13 (2013) at the Block Museum on Northwestern University.
by Daniel Tucker
Anyone who tries to generalize about "the art world" owes you an explanation about which world they are describing. While there is undoubtedly overlap between major institutions, mid-sized institutions, high-end commercial galleries, universities, art schools, community colleges, apprenticeships, auctions, internships, craft galleries, non-profit galleries, informal and community-based cultural centers,  residency programs, private philanthropists, collectors, public grants, magazines, theoretical journals, blogs, public art commissions, street art, artist collectives and individual artists – they can still seem worlds apart.
One world that can seem worlds apart is that of the Documenta exhibition, founded in 1955 by Arnold Bode, to occur every 5 years and reconnect post-war Germany to the contemporary art conversations and practices developing internationally. Produced by the documenta and Fridericianum Museum Event Company which provide the ongoing organizational infrastructure to keep the project going, the exhibition is largely guided by a curator. This position is akin to "being the mayor of a small city," according to Michael Rakowitz, a Chicago artist exhibiting in this years show (1). In 2008 the search committee arrived on Carolyn Christov-Bakargiev as the curator, and she began her work on January 1st, 2009 re-inventing what has become over the last 13 incarnations, a crucial node in the intellectual and critical discourse of art around the world – itself producing conversations, catalyzing careers, and generally generating trends that will be talked about in years to come (in Chicago over the last year at the MCA, SAIC's Sullivan Galleries and U of C's Logan Center Exhibitions there have already been three exhibits of re-worked pieces shown at documenta13). In the summer for 100 days, from June 9th to September 16th of 2012, over 300 artists, writers, and thinkers participated in documenta13 in Kassel, Germany.
In 2012 a remarkable number of Chicago artists were invited as participants. Theaster Gates (with John Preus and Rebuild Foundation), Claire Pentecost, Michael Rakowitz, and Lori Waxman are all exhibiting works. A number of Chicago-based authors produced texts for the 100 Days 100 Books portion of the programs including Brian Holmes, WJT Mitchell, David Nirenberg and Jane Taylor. To have this many participants from one city would be unusual, but for it to be a city so detached from the commercial facets of art selling (gallerists, collectors, auction houses, etc) and so oriented towards political, community, and socially-engaged art is what makes the decision stand out.
Locally there has been a thriving art community in Chicago that is focused on strong social bonds, engagement with concerns and disciplines that exceed the focus of art, and political and ethical commitments around themes ranging from war and labor to housing and food. This has a long history in the city, dating back to the 1960s in terms of direct lineages with existing practices. It has developed in a particular and regionally-specific way, while art since the 1980s more generally in the United States has experienced a gradual engagement with political and social life. All over the country, but particularly on the coasts, there are art schools and universities initiating "Social Practice" focus areas for students interested in art that deals with social forms as a material in place of traditional art materials and mediums that have come to include clay, video, performance, paint, photography, sculpture, murals, and interactive websites, among many others.
Through my study of Chicago, I have observed that this turn towards "the social" is less of a turn, and more of a ever-present fascination. It has also been observed today, as well as in reflections on history that the work in Chicago has always been more serious than elsewhere. In a dialogue held at the South Side Community Arts Center, respected photographer from the Black Arts Movement  Bob Crawford spoke to his experience doing a photo show in New York City, where he observed that "the Chicago photographers' work was usually more political. And the New York photographers' work was a little more "art," narrowly."(2)
Deeply familiar with the Chicago artists and authors participating in documenta13, I traveled to Kassel last summer to see their work and consider my hometown art scene in relationship to this massive global event. Below are a few scenes from that trip.
Words+
Jorg Doerig's friends and family have joined him to go have his art critiqued. They pack into a small self-contained room, a sleek writers cottage of sorts, where Jorg unpacks his paintings of flowers, and a self portrait, and layes them out on some shelves and leaning against the wall along the floor. It was time for his appointment with the Chicago Tribune art critic and art historian Lori Waxman, who had been taking half-hour appointments with local artists in Kassel three days a week all summer. Over the visit she asks some questions, but mainly gives her attention to interpretation of the art.
"Why Paint?," she writes in response to Jorg's work. "For love of certain subjects." She concludes.
To watch her type (a mirror of her laptop monitor is displayed on a screen facing the artist and a steady-stream of passer-bys) is akin to watching a live poetry reading. Nothing else can compare to the experience of watching someone invest herself in the creative practice of another. While art criticism has become a game so detached from the making and the maker, Waxman reinvests herself in people and their artistic output. And she herself is on display, revealing the writing process, her process.
Most artists Waxman critiques in this project, titled "60 WRD/MIN Art Critic," have never had their art written about. For the most part she has executed this project in smaller towns throughout the United States with the support of a writers grant from the Andy Warhol Foundation. In these settings, her presence incites tremendous excitement.
She consults an online thesaurus. What is a synonym for "Lovingly"? Jorg stirs, he smiles and looks around at his friends. What a strange experience, to have someone craft language before your eyes about your heartfelt and time-consuming creative activities.
Stone+
In "What Dust Will Rise?" Michael Rakowitz presents an entire room of enclosed vitrines and display tables immediately conjuring the space of a museum, a special collection or an archive. Upon closer look, you notice handwritten notes in thin black marker ink on the glass panes of the display shelving. Like many artists in this installment of documenta, Rakowitz engages in the legacy of the Nazi presence in Germany and in the present military operations and occupation of Afghanistan. The building in which his installation is presented, the Fridericianum, was a library when it was bombed in 1941 and all but 15% of the books were destroyed. The artist elegantly draws a parallel between that sited history, infusing it in the present, with the interrelated history of Taliban destruction of cultural artifacts in Afghanistan – most notably the Buddha statues in Bamiyan.
Presented on the tables I encounter replicas of books destroyed in that bombing, carved out of stone quarried in Bamiyan by artisans Rakowitz commissioned in Italy. Proceeding through the space, books from other bombings, fires, and cultural assassination appear. Many of the books were original printings with intricate woven and printed cover art, shown here in rich three dimensional carvings of the cover, spine, and worn pages – all beautifully carved with precise details. Other books take the form of an open spread, drawing attention to the content through subtle and surprising connections with the form or the act of destruction that inspired the installation. Others, like the oldest lexicon of classical medieval abbreviations, are just devastating because of what they contain, and what knowledge and culture was lost.
Surprise is the crucial word for this experience. As I proceed from case to case and book to book, I keep thinking that I have comprehended the scope of the artistic gesture. And then the next object or collection startles me.  He did what? I think. He really brought some building fragments from dismantled public housing in St. Louis, the Twin Towers, and the Berlin Wall? Yes. Stone carving chisels from Bamiyan made from the remnants of exploded cars and abandoned tanks belonging to the occupying forces? Yes. Surprise after wonderful surprise, the installation unfolds with linkages and nuances that dispel an attempt at easy summary, but provoke curiosity in an unwritten narrative about our ongoing human projects of creation and destruction, war, imperialism, pre-modern and modern.
A highlight of the exhibition, this surprise echoes the best parts of documenta13, an exhibit without an overarching theme – forcing each work to be viewed for what it is.
Soil+
Entering from the garden into the narrow glass doors on the side of the Ottoneum, I am excited to see the work of Claire Pentecost in such an ideal location. Prominently and symbolically located in the the first theater built in Germany, now serving as the Museum of Natural History, the  installation is the entrypoint for an entire building full of works about seeds, science and ecology – one of the most coherent sub-themes within this massive and themeless exhibition.
Pentecost produced this work in residence at The University of Kassel Faculty of Organic Agricultural Science in Witzenhausen and following her participation in a soil workshop at the Rodale Institute in Pennsylvania.
The outcome is a multi-modal installation all centered around a proposed currency called Soil-Erg. She made dozens of drawings with pencil and mud, illustrating a heterogeneous paper money version of Soil-Erg, each depicting a different ecological scene or significant activist and research figures working with food and science. Above the two walls of paper currency, are differently sized medallions of soil. The elaborate tables at the center of the room are piled up with ingots of soil, reminiscent of fantastical gold stashes from Indiana Jones or Fort Knox.
Along the back wall is an intervention into the museum's collection – a move made by a number of artists who found inspiration in the specificity of the temporary exhibition venues. On the left there is a glass display unit from the collection of the Otteneum that shows slices of soil from different depths of the earths crust. To the right, Pentecost fabricated a similar companion unit that serves as a compost pile that will accumulate over time. The insides are equipped with microphones and through use of a headset you can literally hear the energy, heat and process of the decomposition of organic waste. On one wall of the unit, a hand-written chart depicts the phenomenon of corporate land-grabbing in the global south where North American and European companies are buying up massive farm land and even creating "soil farms" throughout Africa and Latin America.
Pentecost's participation in documenta13 is itself heterogeneous. She is one of the few exhibiting artists who also made a book for the 100 Books 100 Days project, she gave a number of lectures and workshops, made a video for the website dealing with the importance of seeds to culture, and was an instructor at the summer retreat on the theme of "retreat" at the Banff artists residency in Canada.
Wood+
The immersive "12 Ballads For Huguenot House" is spearheaded by Theaster Gates along with his design collaborator John Preus, studio manager Theo Boggs, and a rotating cast of staff from his non-profit Rebuild Foundation. Walking into the house,  I immediately feel a complex social energy. People buzzing around, up and down the stairs, posting schedules for the day's activities and consulting with one another about what the morning has in store. The video and audio pieces scattered throughout the 2nd and 3rd floors of the building are still being switched on, and some people just waking from bed.  Art tourist's are poking their heads into the sleeping quarters, asking the people clearly in bed, "do you sleep here"? The Huguenot House is undoubtedly alive with real humans and the art pieces themselves were just a small component of the overall project. It may have one artist's name attributed to it, but something this alive is the work of many.
Mobilizing people to invest in places and buildings is one of Gates' strengths. The building at 25 Friedrichsstrasse in Kassel had been empty since World War 2. Under very different historical forces, there are homes in Gates' neighborhood in Chicago, Grand Crossing, that have also been abandoned for decades (though not quite as long as in Germany). As a crucial facet of his participation in documenta13, a deal was made where a house in Chicago would be purchased and its wooden and metal guts would be converted into objects to repopulate the building in Kassel and at a later date visa versa, forming a kind of architectural material exchange. This insistence that elite cultural institutions should subsidize projects in the places where he lives and works (which has now grown to include a number of Black communities throughout the midwest through the work of Rebuild Foundation) is something Gates unabashedly names in his public presentations.
And in the case of Hugenot House, this subsidy to Chicago cultural possibilities that lie in the future of that local project, have been reciprocated with real life-force being breathed back into the long abandoned building. Throughout documenta, it has been the site of performances, daily yoga classes, community meals and what are said to be the best parties in Kassel every Wednesday night throughout the four months of the exhibition.
Conclusion: The Rematerialization of the Art Object?
As Paul Chan, another participating artist with Chicago ties, commented in a recent interview during documenta, "It is a funny time in art when making something quiet is seen as radical."(3) The expectation has been implicitly fostered through curation and critical writing that new art needs to be participatory. It is not dissimilar from trends in governance and commerce – participation is the key to the hearts and minds!
As a counterpoint to this trend, these four projects start from complex social problems and engaged in the social processes necessary to activate and engage those problems, and then they made art objects and forms. Finding material resolutions to distill the complexity of the world into a form is one of the contributions artists have historically made to the societies in which they live. The work presented at documenta13 by Chicago artists produces a productive challenge for the debates around socially-engaged art practice and its treatment in educational and art presenting institutions. Formalist reactionaries now commonly antagonize participatory art with the same odium as was applied to performance artists in the decades past while Social Practice fundamentalists claim that objects are dead and process is the new vanguard. Perhaps these artists show a third way, a marriage between the qualities artists have long attempted to capture with material forms and the complex social processes necessary to engage the complex social world in a meaningful way.
______________________________________
Footnotes:
1) Rakowitz, Michael – Conversation with the author (7/5/12)
2) Crawford, Bob – AREA Chicago (2008), http://areachicago.org/bob-crawford-and-margo-natalie-crawford/
3) Chan, Paul – Bad at Sports (2012), http://badatsports.com/2012/episode-358-paul-chan-with-john-preus/
[Special thanks to Judith Russi Kirshner, Marcia Lausen, Jennifer Reeder, Lisa Yun Lee, Carolina Ariza, Ayreen Anastas, Rene Gabri, and Scott Berzofsky]
 Guest post by Virginia Konchan
Cultural treatments of what Jeffrey Eugenides (qua Austen) termed the "marriage plot" of fiction include post-romantic polemics (Laura Kipnis' 2004 Against Love), arguments for and against biological and gender essentialism, chick lit and post-feminist writings, and queer and trans literature (as well as post-9/11 and world literatures reframing the metaphor of war as between cultures and races, rather than genders).   Keeping pace with the culture industry's manufacture of fantasy, Hollywood continues to churn out variations on the theme of marriage, whether representative, in the US, of market demand and actual statistics, or not, in reality TV (The Bachelor; Wife Swap) and, in film, such as the 2013 rom-com Austenland, directed by Jerusha Hess (an adaptation of Shannon Hale's novel, based off Pride and Prejudice, about a British resort recreating the Austen era, to fuel the obsession that every woman's platonic double—Mr. Darcy, aloof yet smoldering with passion—awaits us just around the corner).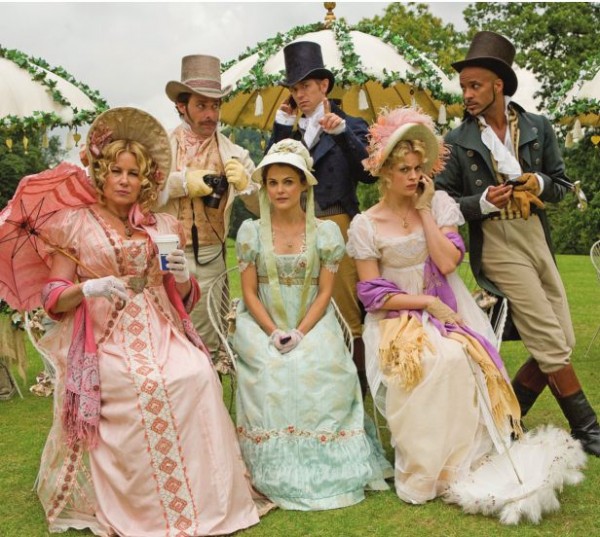 The timelessness of the marriage plot is today played out against the backdrop of radically transitive labor conditions for women, as the bar for accreditation (an industry's "terminal degree" or minimum standard of experience) are continually raised, in a post-manufacturing, service, and what Sarah Kendizor calls a "post-employment" economy, sealing the neo-pilgrim passage (noir version) from a welfare to a fully corporatized (i.e. neoliberal) state.
Today's resurgence of Darwinian logic, manifest in neo-Gladiator survivalist narratives such as The Hunger Games, undergirds global capitalism, with the exception of independently-owned businesses or careers (internally funded or reliant on patrons, philanthropy, and trustees).  A women who chooses to entreprenurialize (work independently, start a business or brand, freelance) adjusts not only to the rollercoaster cash flow, as Whitney Johnson, who left Merrill Lynch to co-found Rose Park Advisors with Clay Christensen, in the Harvard Business Review Blog Network, points out, while the recent global downturn fuels the American DIY rhetoric of entrepreneurial activity, such 'independence' isn't always volitional:  layoffs abound, and, despite soft stats of "productivity gains," job creation does not.  "Approximately 43 million people, or roughly 35%-40% of the private workforce in the U.S., are currently doing some type of contingent work; this number is expected to grow to 65-70 million within the decade, well ahead of the 1% rate at which the labor force is growing," Johnson notes, citing research from MBO Partners' State of Independence in America report, about "independent" U.S. laborers (an individual working 15+ hours per week whether as a freelancer, contractor, or owner of a micro-business):  "Stripping out the c. 25 million people who are working part-time and are potentially under-employed, MBO calculates there are currently about 17 million independents," a statistic expected to increase to 23 million by 2017, based on a 6.3% per year growth rate, that could easily swell to over 30+ million in the next decade as large and small corporations, as well as the government, continue to employ contingent labor (40% of the workforce is defined currently as contingent labor; that number is expected to rise).
Blue Jasmine, starring Cate Blanchett, is Woody Allen's 44th feature film:  his protagonist, Jasmine neé Jeanette, is a divorced socialite whose husband Hal, played by Alec Baldwin, after amassing millions the Bernie Madoff scandal, is caught, jailed, and commits suicide.  This female lead differs radically (in her labor situation and social rôle) from the female ingénue of Annie Hall, the irascible Diane Keaton.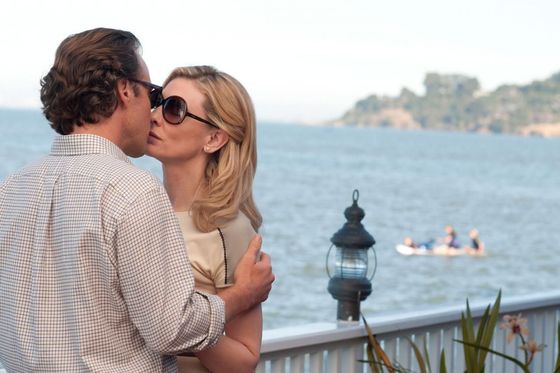 Jasmine struggles to accept her functional unemployment (she has virtually no job skills in a market where you can buy goods, but not survive, on credit) after her divorce, arriving on her working-class stepsister, Ginger's, doorstep in the Mission District of San Francisco with an equipage of Louis Vuitton luggage, perfectly-coiffed hair, and a desire to begin again (but not before polishing off several stiff martinis with Grey Goose).  The conversation Jasmine has with Ginger about her prospects, post-Hal are nothing short of comedic:  I was always good at design, she muses, and decides to take a day job as an assistant in a dental office to pay for online classes in interior decorating, a revelation of subdued hilarity echoing that of Aunt Bernie in George Saunders' story "Sea Oak," who, resurrecting from the dead, answers the call to neoliberal entrepreneurialism by directing male strippers.  Her advice, to evolve from sex work to a white collar career:  "Go show your cock! [ . . . ] That is the first part of Phase One.   After we get the new place, that's the end of the first part of Phase Two.  You'll still show your cock, but only three days a week. Because you'll start community college.  Pre-law. Pre-law is best. You'll be a whiz. You ain't dumb."
Jasmine's painful labor skills assessment doesn't stop her from catching the eye of a new money tycoon with coastal property.  She meets her second alluring husband prospect, played by Peter Sarsgaard, at a party—impressed by her Chanel digs, he asks her out, and she proceeds to play the part of a successful businesswoman to a hilt, offering to design his new home.  The following scene has them antiquing together, before looking at engagement rings.  The prize, if we follow the moral logic of Blue Jasmine (the rhetoric of American democracy) goes not necessarily to the hardest worker (Calvinism), smartest entrepreneur (meritocracy) or most monied sophisticate (philistine aristocracy), but the best con-man—or woman—the artful, or artless, swindler with a heart of gold.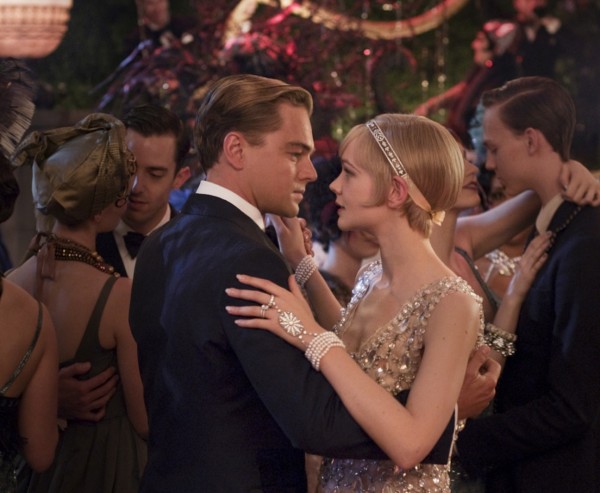 Jasmine's life, seen within Western cinematic (independent and mainstream) representations of women from David Lynch's doppelgangers, to besties escaping, by driving their car off a cliff, abusive spouses——Thelma and Louise—or for Madame Bovary,  what Jonathan Franzen calls "married person's (i.e. false) consciousness," reflects the fact that in today's contemporary novel, cinema, and pop culture, our "heroines" have more choices, but they are still often scripted, between the dangerous fiction of a woman that has, or does, it all (cinematized in 2011 feature film I Don't Know How She Does It, starring Sarah Jessica Parker), and the neo-confessional celebrity spectacle of a woman such as Gaga, who bares her struggles publically, usually receiving social grace upon delivering the now-ubiquitous message that celebrities (and royals) are people too.
Whether broadcasting happy-go-lucky debauchery (Chelsea Handler), sexscapades (Paris Hilton), gold-digging (Anna Nicole Simpson), infidelity (Elizabeth Hurley, Sandra Bullock), domestic violence (Rhianna, Halle Berry), addiction (Lindsay Lohan), or the everyday travails common to all women (childbearing, weight gain, marriage, divorce, and illness), in the public eye:  the more seemingly human the portrayal (Kate Middleton taking her time—two weeks—as reported in the media, to return to a size O, post-George), the more love from the public, despite the most basic incongruity of all:  celebrities and royals, unlike the average consumer of their self-representations, aren't forced to work a 9-5 job, or any job, beyond performing, to survive.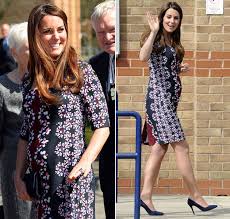 Never has the anti-logic of the privatization movement been more relevant as an extended metaphor, to domestic security—not for our homeland, but for women.  The rule of the market (liberating free or private enterprise from any bonds imposed by the government—the state—no matter how much social damage this causes), and, internationally, NAFTA, has resulted in widespread wage reduction, de-unionization, the elimination of workers' rights, no price controls, slashed public expenditure for social services:  deregulation, in short, of all protections (environmental, commercial, financial) allowing citizens a basic standard of protection beyond the right to file a lawsuit (after one's non-codified, and thus nonexistent, rights have been violated).  This state of non-rule leaves subjects or those without job skills vulnerable to market vicissitudes (governmental rule by the nation's media conglomerates—i.e., the 1%) backed, as we know, by International Monetary Fund (IMF), the World Bank and the Inter-American Development Bank.
Today, women receiving federal aid for supporting a child are cut off if living with or married to a man in the States, penalizing a working class woman's desire to raise a child with the child's father or other male figure, and making a two-family income, albeit with one income from Uncle Sam, an impossibility, and raising the question of how far we've come, as a gender, from being literal chattel or objects of tokenistic exchange (decried by Engels in his 1884 The Origin of the Family, Private Property, and the State) and today, when the  insecurity of all formerly stable institutions, including marriage and the family, underscores the fact that the market is the new head of state for Western women, just as the husband continues to be in many Islamic cultures, usurping law (husbands are allowed to beat their wives and children as long as they don't leave any physical marks, an Islamic court in the United Arab Emirates ruled in 2010), to say nothing of ongoing cultural epidemics of sexual violence, domestic abuse, public stonings, factory labor, sex trafficking, and labor exploitation, keeping women, worldwide, in a dangerous existential (i.e. labor) situation.
In short, the stress of financial survival, in neoliberal America, trumps life, liberty, and the pursuit of happiness, for men as well as women (the latter camp still on the outskirts of legal personhood, the Equal Rights Amendment not having yet passed).  The inequity of our child care and maternity leave policies are the source of international shame, women aren't being hired for executive positions, with obvious exceptions (New Zealand, Grenada, Barbados, and Andorra all have or have had female heads of state), and despite puncture holes in "the new glass ceiling" (the illusion that we occupy a DIY, may the best man win, meritocracy, innocent of structural inequities, as evidenced in Huff-Po writer Jeannette Cajide's endorsement of her boss Mark's neoliberal quip:  "If you want to overcome sexism and racism, be the best!") continues.   The Count by VIDA, documentaries such as Miss Representation, and other reports on the dearth of authorial and executive parity between men and women in the U.S. workplace underscore the facts:  but while the "new glass ceiling" for women may indeed be prevailing, media-driven misogyny, and a restructuring of service economy jobs, even in senior positions, or internalized and externalized locked doors to design, IT, and engineering fields, the fact remains that, as Gail Becker said in the Huffington Post, "firsts" set a precedent that can then be modeled for other women, as relationship and cultural standards (equality and freedom from abuse, violence, and intimidation), codified laws, and hiring authorities.  "Frankly, I look forward to the end of that necessary prepositional clause — a time when we don't need to define someone by the barrier they broke.  But until that day, my commas are standing by, ready to remember those who helped tear away barriers for me."   As a New Yorker cartoon character put it to her husband:  "I prefer the illusion of safety to the appearance of privacy":  reality, however painful, lying in wait beyond the illusory binary, for women, of marriage-cum-financial survival and self-fulfillment through career (Harlequin romance plots aside).
A neoliberal economy puts all subjects, particularly those whose commodity has historically been domestic labor or the sale of their flesh, in a precarious position, forced to choose between wage labor, sex labor, an unsalaried, uncontracted job in a helping profession, or, if lucky (possessing liquid capital or loan accreditation), entrepreneurial activity.  As Jasmine discovered before it was too late, women not independently wealthy must labor to survive, like men, either in a career or in a form of domestic or sexual service, to a husband, family or both.
What's needed now are not just rooms, but salaries of our own, in careers that don't bottom out upon our advancement, and domestic partnerships that don't bottom out when the human commodity (the wife) reaches her shelf life in consumer capitalism (i.e. mature age).  "Should Sancho Panza, Oroonoko, Moll Flanders, Frankenstein's monster, Queenqueg, Tom, Lily Bart, Josef K.., Lolita, and Om, in A Fine Balance, really have no say in their own fates?" asks Jane Smiley in Thirteen Ways of Looking at the Novel, broadening the live question, apropos to the health care crisis in America, of whether being able to cultivate the means to acquire needs, to echo Marx, let alone pursue one's teleological ends without bearing the stamp of manufacture from a husband, or suffering, in silence, an exploitative labor situation, is a privilege, or a right.
 
_______________________
Virginia Konchan's poems have appeared in Best New Poets, The Believer, The New Yorker, and The New Republic, her criticism in Workplace:  A Journal for Academic Labor, Quarterly Conversation, Barzakh Magazine, and Boston Review, and her fiction in StoryQuarterly and Joyland, among other places.  The recipient of grants and fellowships to Scuola Internazionale di Grafica, Ox-Bow, and Vermont Studio Center, Virginia is co-founder of Matter, a journal of poetry and political commentary.  Currently, she is pursuing her PhD in the Program for Writers at the University of Illinois at Chicago.