Guest post by Daniel G. Baird
Tony Tasset's artworks consistently aim to destabilize and question our understanding of value.  Often perceived as humorous, whimsical or playful, the works poetically allude toward confrontations with mortality, timelessness and cultural awareness through slick pop-art fused objects. With a keen eye toward popular culture and extra-ordinary moments, Tasset is able to create works that engage viewer's latent memories with familiar cultural and iconographic forms. In his use of the everyday and mainstream as artistic materials, the transient is able to transcend the boundaries of time, allowing us to enter into a reconsideration of the objective world.
In a 2004 piece, a pile of dirty Chicago snow sits like a time-capsule in a storefront window wearing the grime of the city on its tabula rasa-like surface while simultaneously celebrating the engagement that everyone necessarily has with this winter material. A handmade crushed cup sits at the base of the pile locating the works age through the Coca Cola logo that was used 10 years ago. In "Magnolias for Pittsburg," a pair of hyperreal faux magnolia trees sit motionless and forever in bloom as the world passes from season to season. That moment of rebirth and creation held perpetually in suspension like a photograph. Or in recent works where the moment of recognition is through the domestic kitchen or cleaning product. Utilizing these materials for their color, the works recall an accidental spill of material. Yet in these works the accidental lifts itself into the authority of a precisely calculated artistic gesture. Each of these works point toward a desire to commemorate and preserve a familiar moment by transcending the flow of time.
In a work from 2009, titled "My Empire," Tasset pokes fun at the prototypical self-portrait, that artistic trope that every artist wrestles with at least once. A chaotic accumulation of detritus, piled up and shimmering from an all over coating of resin sits on a found pallet. Upon closer inspection, it is revealed to be found objects and knick knacks that all hold personal associations to both Tasset and ourselves. Toy cardboard bricks commonly used to build forts as a kid, an old discarded cell phone, fragments of older projects, clown shoes and a cast plaster model of the artists hand are among the numerous objects covered in resin that pepper this accumulation. It is unabashedly abject in its presentation yet holds a sincerity in what it presents. We derive a feeling of nostalgia in the familiarity of the objects and can sympathize with the chaotic mess.
With "My Empire," Tassets world of symbolism, meaning and reference is presented on a single palleted unit and ready for movement through the world. It is a personal cosmology tethered to its transportation device. In the same way that the dirty  snow pile shows us the grime and debris under the facade of a smoothly operating city, "My Empire" shows us the messy creative process under the facade of a pristine art object.
For his inclusion in the 2014 Whitney Biennial, Tasset created "Artist Monument," a monument which is the vehicle of cultural commemoration and preservation, honoring artists who, like himself, work to capture a moment of time in an object. Affixed to two shipping containers docked at the base of Chelsea, the names of 392,486 artists are packed onto the surface of multi-colored acrylic panels. Alphabetized and etched in the same font size, any discernible form of hierarchical structure between the listed names is abolished. Recognition of the well known becomes blurred in a sea of information. Artists of historical significance and ones toiling in relative obscurity are equalized as one and the same gesture calling attention to the shared pursuit all artists have in the creative process. It is a monument to the heroic pursuit of becoming. At the root of the piece is the desire to be radically democratic by creating the  ultimate group exhibition of all the artists known on the date the list was sourced.
Like all monuments, the "Artist Monument" is a register of a historical moment. It functions as a time-capsule and an ark to the creative process of this moment.
Daniel G. Baird (b. 1984) received a BFA from the School of the Art Institute of Chicago and a MFA from the University of Illinois at Chicago. Recent Solo exhibitions include 'Strata' at Andrew Rafacz gallery, Chicago; 'Vestige' at the Institute of Jamais Vu, London; 'Has the World Already Been Made? X4? at both Roots and Culture, Chicago, and Hedah, Maastricht; 'Meridian' at Robert Bills Contemporary, Chicago; 'This New Ocean,' at Appendix Project Space, Portland. Recent Group exhibitions include Bowling Alone, Andrew Rafacz Gallery; Merge Visible, Prairie Productions, Chicago, and Panoptic Measures, Elizabeth Foundation, NY. He will present work at LVL3 this spring and at Leeds College of Art and Design in 2015.
"Out of the Mouths of Artists" is a new bi-monthly series on the Bad at Sports blog. The series presents a space for guest artist bloggers– of varying career statuses– to write, to reflect, to pontificate on their current situations, failures and/or successes, and ideas on what it means to be an artist. "Out of the Mouths of Artists" also gives readers a glimpse into artists' portfolios and studios.
Tortoises
Guest Post by Daniel G. Baird
I have been thinking a lot about tortoises lately. Or, rather, I've recently realized that they've been on my mind for some time without my knowing. I don't mean the literal animal, but rather the idea of it as both carrying an exterior 'world' upon its back and also having an interior world (its home) affixed to the structure of its body.  I see the tortoise relating to other structures in the world and it has recently emerged as a signifier in my own work.
In Hindu, Chinese and Native American mythology, the tortoise is a familiar character that holds the weight of an entire cosmology. It is like a little world. Underside as the surface, interior as the experienced world and shell as the enclosed sky.  Because it is seen as containing a depiction of the world in its entirety, it necessarily enters into the question of origins; If the tortoise has the world on its back, then what world is it standing on? Its not the origin-mythology aspects of the tortoise that interest me however.  I see the shell of a tortoise as a type of memory-object, something that in its form holds a reference to its own function.  Tools also do this.  Like the way a child-proof medicine bottle contains the  idea of an eventual arrival at a mature understanding of objects in the world.
The tortoise lives a long life  and through its endurance and longevity feels almost timeless.  With a lifespan similar to ours, the tortoise carries the passage of time on its shell. Some sea-turtles have entire micro-habitats of barnacles and algae attached to their back.
At the present moment, floating 230 miles above our heads, a global research laboratory called the International Space Station is conducting experiments in biology, physics, astronomy, meteorology and other fields in a state of microgravity.  For me, it is like the tortoise shell because it carries a world within itself.  The ISS is a machine thats working to create conditions for life to exist in zero gravity.  With all the knowledge it collects, we can imagine that it might have the capability to make the conditions of another earth within the harshness of space.
Another allusion to the metaphor of the tortoise that is on my mind relates to something more graspable and familiar to us. It can be found within the flat surfaces of computer screens and 'smart' phones. These things that transfer information via a representation share a direct affinity to the ancient cave-paintings that are at the root of the history of image-making.
Every device with access to the internet is a TARDIS-like object. In the popular Dr. Who television show the TARDIS is a time machine and spacecraft in an unassuming British police box (vessel) that has the peculiar attribute of containing an infinite space in its interior. It has a close relationship to the dichotomy of the physical and virtual. It is a vessel that carries an interior world.
At present Google is providing the platform for an accurate pictorial representation of the world accessible from the internet. With GoogleEarth we are presented with the Earth as an object to be navigated at will. Through this program, we can pseudo-experience and access locations in the world that are beyond our physical capabilities. Navigating within the Street-View option is a personalized endeavor.  After you find your house, which is almost the first thing anyone does, you can transport yourself over vast distances and meander through unfamiliar streets, and never physically move an inch. I'm entertained by the idea that the devices in our pockets are like little tortoises that contain infinite worlds; when you look into the screen you are actually peering into its shell.
The collating of diverse materials, processes and objects that have specific embedded ideas is one facet that could characterize the process in my work. I do not feel the materials and ideas emerge from a research-based practice but rather from a jogging around, and through, interests that have become accumulated and built upon from earlier pieces.
I try to engage in both the macro/micro and physical/virtual worlds of signification. For me, a gradation of earth tone colors has the possibility of pointing towards the structure of geological sediment, a 3d scan of an architectural detail contains the entirety of the building it came from or a used ejection seat has wrapped within it the narrative possibility of terror and release from the technological marvel of flying through the sky. The interest in the tortoise I feel comes from a desire I have towards creating an entire cosmology in a piece. Its use in recent work nods to this impulse.
Daniel G. Baird (b. 1984) received a BFA from the School of the Art Institute of Chicago and a MFA from the University of Illinois at Chicago. Recent Solo exhibitions include 'Strata' at Andrew Rafacz gallery, Chicago; 'Vestige' at the Institute of Jamais Vu, London; 'Has the World Already Been Made? X4? at both Roots and Culture, Chicago, and Hedah, Maastricht; 'Meridian' at Robert Bills Contemporary, Chicago; 'This New Ocean,' at Appendix Project Space, Portland. Recent Group exhibitions include Bowling Alone, Andrew Rafacz Gallery; Merge Visible, Prairie Productions, Chicago, and Panoptic Measures, Elizabeth Foundation, NY. He will present work at LVL3 this spring and at Leeds College of Art and Design in 2015. See more of Baird's work at www.danielgbaird.com.
Guest post by A.Martinez
Jacob S. Knabb is a true storyteller on the page, on the stage, and in real life. He is also an invaluable host and curator in Chicago's literary scene and over the four years I've known Jacob, I'm grateful to have attended over a dozen of his events around the city. In 2013, he made NewCity's Lit 50 for his work as Editor-In-Chief of Curbside Splendor. He currently lives in Lake Forest with his beautiful wife, young son, and their two small dogs.
A. Martinez: How did you become a storyteller? Was storytelling a big part of your childhood?
Jacob S. Knabb: My mother read to us when we were small and while my brother and sister both liked it I was enraptured. I would sit as long as she'd read, even as a toddler. I was an advanced reader and by 3rd Grade my dad would give me some of the books he was reading once he was done with them. So reading and narrative were addictions. But I also grew up in the coal fields of Southern West Virginia and most everyone there is a storyteller in one way or another. Ask for directions and you'll learn about the people that live on the route and what happened the last time the person you asked went that way. People there still sort of thrive on the stories people tell about themselves and there is a lot of mythmaking going on. I learned that telling funny stories endeared me to people and over time I became the person people would turn to when they wanted to know what had happened with so-and-so or how crazy we had all gotten at a party. It just comes naturally to me. I link things instinctually and make puns and wordplay without trying. I'm always surprised at how my mind does that without me being in control of it. But my grandfather, Harold Ray "Tony" Ball is the one who got me wanting to tell stories to people as a form of entertainment. He always wanted me to learn guitar so I could play songs and tell jokes and share stories with people onstage. It was his vision for me and he'd tell me that every time I'd go back home to visit.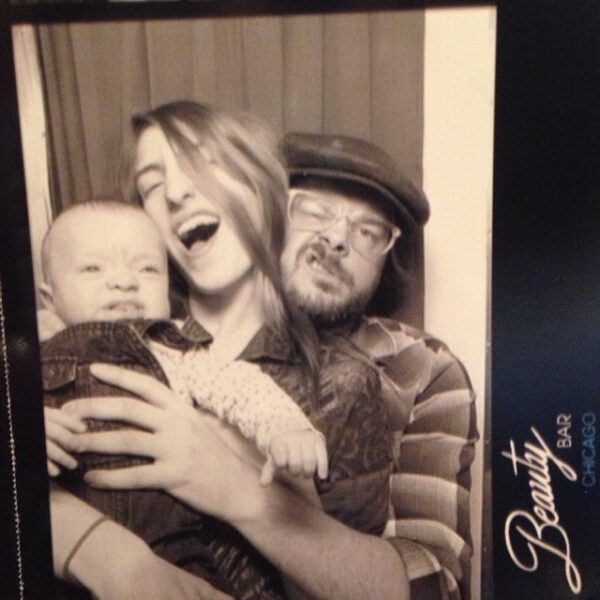 Martinez: What is one of the best stories you've heard and who told it?
Knabb: A story I've begun to refer to as "That's Happiness" that was told to me by a 60-something year old creeker I met one night in a bar in my hometown called Clyde's (which has since closed and is now a dance studio). It was after the fireworks on the last night of the annual Coal Fest and Clyde was about to close the bar. He's an old guy who looks like an unfiltered Camel that was smoked down to the nub and then squashed into an ashtray, a Vietnam vet who was in the Navy with my father. He sort of liked me, or at least tolerated me enough to give me a free beer when I would go to his bar to drink. That night I came in as he was mopping and he let me drink there alone as long as I left him alone while he cleaned. As I was sitting there drinking a can of High Life the old creeker stuck his head in and asked Clyde if he was still open and Clyde said "fuck it why not" and set the dude up with a bottle of beer, I want to say it was Budweiser. The two of us sat there in silence and Clyde cleaned the floors and tables while we sipped our beers.
At that time I was fond of asking people, strangers mostly, deceptively complex questions when we found ourselves drinking side-by-side at a bar. I'd ask things that centered mostly on emotion, things like 'You think people can truly regret anything?' and usually they'd start waxing all philosophical in response. People want to tell you their thoughts, you know. Well that night I asked the old creeker "What's happiness?" He sat there for a moment, long enough that I figured he wasn't going to answer and then he told me a story about his son. This is more or less what he said:
"I had me a son once and his momma left us. We lived up at the head of a holler. He was best friends with this little girl that lived next door. The two of them was inseparable. The both had straight blonde hair and in the summer you could look out in the yard and see them playing there and you couldn't tell them apart. Once they was in High School they became sweethearts. Even went to prom. On the day of his graduation I fucked her. He left and I kept on fuckin' her. Then she left too. I ain't heard from my son since. That's happiness."
I've told that story dozens of times and I never tell it the same way. I've never heard one as good before and I still am amazed by it. What I like to do is to end with that last line and make up the lead-up to it. I use it as a goal, a challenge to myself, to make up a story that is as good and that will get me into that bar so I can tell the old man's story.
Martinez: You currently teach at Lake Forest College. What are you teaching there? And how does teaching influence your creative writing and editing?
Knabb: I was hired to help Lake Forest build a minor in Print and Digital Publishing. And to help grow their press. Teaching has no influence at all on writing or editing, I have to admit. It's almost entirely the other way around. My students are very intelligent and motivated and they want to be excited about things. I love working with them and creating a yearning in them for literature and publishing. It's very rewarding to be able to draw on my own experiences and to share my knowledge with them.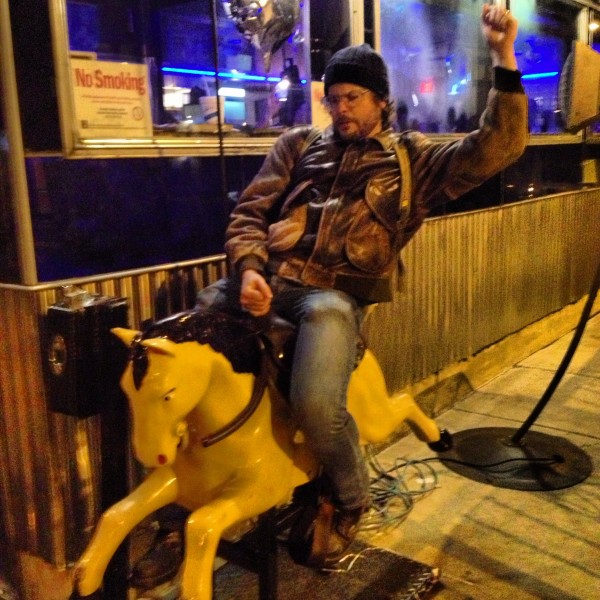 Martinez: I first met you at your show called "So You Think You Have Nerves of Steel", which ran for some years at Hungry Brain and then Empty Bottle. Will you tell us about the origin and theme of this show?
Knabb: There's this brilliant but somewhat insane writer and musician named CT Ballentine. He wrote and collaborated with the dude named Todd Dills who lives in Nashville and runs an online and print zine called THE2NDHAND. CT and Dills wanted to start up a storytelling show and CT believed strongly that the show should be about challenging writers to do something more than simply standing on stage and reading their work off of the page. CT is an obsessive and also a true believer. He has this baby face and wears bib overalls and looks like he's right out of a Tom Waits song about beautiful and ruinous rubber tramps. Anyway, the phrase 'nerves of steel' kept echoing in his mind, over and over, and he kept saying it to Dills and that this was the name of the show and what they needed to focus on. CT saw me performing and wanted me to be the host. He was running sound at The Whistler and decided that would be where the show was held and that I would host it and that it would be called "So You Think You Have Nerves of Steel?" How could I say no? I think CT wanted me to get into fist fights with the writers and for people to freak out. But right before we launched the first show CT had a mental break, cut off all of his hair, and vanished. They found him a few weeks later and he got back onto his meds and was ok. And the rest is sort of history of a small kind. We kept the theme of challenging writers to do things they weren't comfortable with. And I grew it into a platform for myself to improvise in the persona of Harold Ray. Over time I made it into a variety show and it got fairly tight, in a 'loaded to the gills' kind of way.
Martinez: The host of your series was a country-singer-wannabe named Harold Ray. Who is Harold Ray and where did this character come from?
Knabb: The name Harold Ray is an homage to my grandfather and what he wanted me to to with my life. But the character is nothing like him. The real Harold Ray has never been drunk, is a family man and worker who was always proud of the muscles he had from hard labor. He builds things. He built his home. He built a house boat. And he plays guitar and sings old country songs.
I went in a different direction with my Harold Ray. I decided he would be the baser aspects of me, a version of myself that had never left WV, had become a grizzled drinker, and wanted to cheat and trick on the way to success. I felt Harold Ray would long to be a famous singer but would be too lazy and unfocused to actually practice guitar and songwriting. Instead he would pretend that he had written songs that were already famous or successful. This gave me a great gag and an excuse to sing Johnny Cash and Neil Young and Waylon Jennings and Garth Brooks songs. It also gave me an outlet to tell a lot of the crazy stories I've gathered over the year and to sort of spin tall tales about people I've known. As I did the show the character grew more focused and it was very simple to be 'in character' and to put the persona on like an old denim jacket. The only catch was being in that character was costly to me physically. It meant I had an excuse to drink and I'm an alcoholic. There were many nights where I'd black out before the show was over. Which makes perfect sense in the world of the show and for the character but is hell on me personally. I just couldn't keep it up.
Martinez: How did you get into hosting all these literary events?
Knabb: I was born to stand on stage and say things to a room full of people. It's why I'm a good teacher. It's what would also make me a good actor or salesman or game show host if I had the focus and dedication and passion required to actually pursue those things.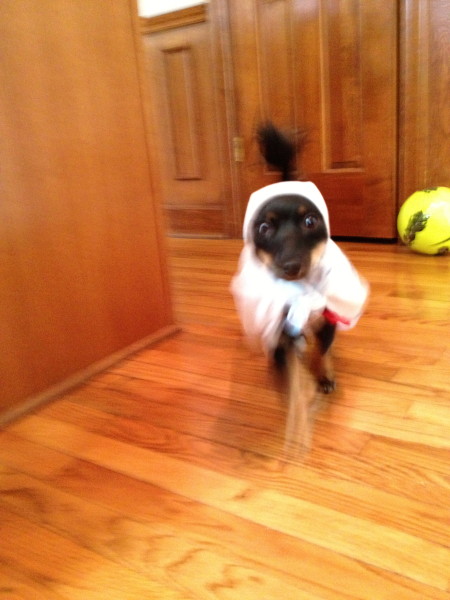 Martinez: What is your main role Editor-In-Chief at Curbside Splendor?
Knabb: I'm responsible for tons of things, really. I am primarily responsible for book acquisitions so our catalog is very much a manifestation of my artistic vision and sense of what makes a good book. I work with designers on the book covers and art direction. I oversee the editorial staff and publicity folks. I set up events and tours and sell on trade show floors. I do a little bit of everything. My partner in the enterprise, the publisher of Curbside Victor David Giron, is very similar. He's also involved in everything we do. And we have some other talented people working to make Curbside live and grow, people like Naomi Huffman and Ben Tanzer, Catherine Eves and Emma Mae Brown, Alban Fisher and Leonard Vance. I work with all of them and a lot of other folks to keep Curbside going. It's the greatest job I've ever had and I'm obsessed with it. All of the energy I used to expend drinking and wasting time now are spent on Curbside.
Martinez: Curbside Splendor really comes up with some interesting events including your pop-up book fairs and variety shows- how do you curate these events? And do you take inspiration from other events?
Knabb: I steal from everyone. I'm a magpie. If someone has a good idea, or a concept I like, I take it and adapt it to my own events. So I'm influenced by tons of people. My approach to curation is to keep things simple. Be organized as much as possible. Save everything so it's accessible. And network like a motherfucker so you can work with cool people. I'm also a bit of a control freak and it's been tough for me to let go of the reigns though I've learned to do that. I make the flyers, put together the talent, create the concept, talk with the venue, work the room night of, host the damned thing, and sit around with the bar staff for a drink afterward. Top to bottom. I want to be embroiled in all of it.
Martinez: What other publishers/literary collectives/lit events do you think are doing some interesting things in the city?
Knabb: There are a ton of great lit events now. Claire Zulkey's Funny Ha-Ha is awesome. Brian Costello's Shame That Tune is too. Guts and Glory which Sam Irby and Keith Ecker run is superb. Megan Stielstra's 2nd Story. Too many to name, really. I love what I'm seeing from Fifth Star Press, Switchback Books is cool. Rose Metal Press is too. CCLaP does good stuff.  Haymarket Books is stellar. There are too many to list and I haven't even gotten into collectives…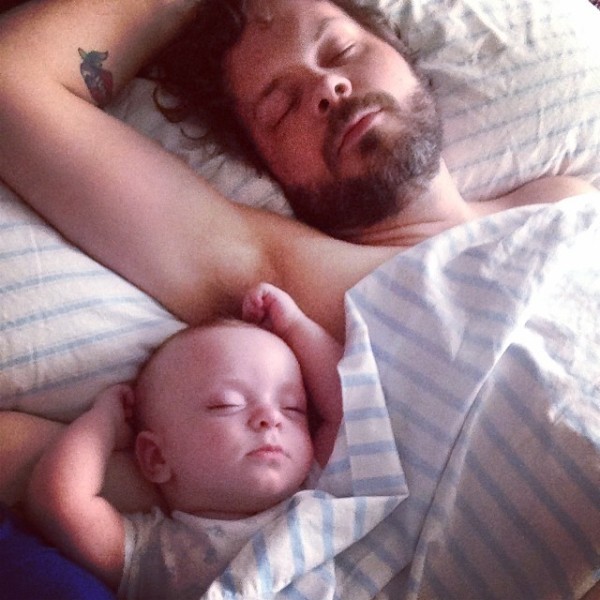 Martinez: What are you working on now?
Knabb: Curbside and Lake Forest, though I have a great idea for a short novel and want to write the bulk of it over the summer.
Martinez: Is there a piece of advice, lit-related or not that you think of often?
Knabb: Recently my pawpaw Harold Ray has begun saying the same thing over and over and it is this: "You're never going to be as young as you are right now." And in times of stress when something must be gotten through or endured my father will say "Well, a man could stand on his head for that long if he had to." I think of those two things all the time.
All photos courtesy of the artist.
A.Martinez is a freelance art and music organizer living in Chicago, IL.
Related articles across the web
Guest post by Jacob Wick.
Interview with Richard Florida at Research Seminar from Institute for Human Activities on Vimeo.
I met Renzo Martens at his hotel in Little Tokyo while he was in town for his solo exhibition at The BOX Gallery in Downtown LA. We walked to Café Dulcé, in Little Tokyo, for coffee, which happened to be the same place I had gotten coffee—and a spirulina roll—on my way to meet him. Several tour groups walked past us during our conversation, which lasted about an hour.
Our introductory conversations led me to ask if they have cellphones in…
RM: Boteka.
JW: Do they have phones?
RM: No. When we went there was no network, so there was—only the company had a satellite thing, from which one could e-mail, or Skype possibly, sometimes, depending on the weather. But now, recently, some company installed a antenna, so now the phone thing has started. And obviously people want it. It's really…
JW: Is that good?
RM: The funny thing is that whatever wealth is accumulated in places like that, it's used to escape, basically—whether through talking to the outside or getting to the outside.
JW: But is there anything for people if they stay? Or is that something that IHA is trying to provide?
RM: I read this book recently—I have a lot of problems with the book but it certainly makes one point quite clear—this book called Why Do Nations Fail or something. It's really famous. It's political theory, but like light, for the masses. But based on research. They're very prominent scholars. I forget their names. But, so, one big difference between colonization in, let's say, the US, or Mexico, would have been that, in Mexico you had a highly stratified society, and an enormous population density, and so the Spanish, all they needed to do was control the leaders, and they controlled everybody.
JW: Yeah.
RM: So, you know, they killed the leaders, or co-opted them or what have you, and they could put a highly extractive model on society. You know, everybody has to pay taxes and allegiance to the Spanish guy. And so institutions are meant to extract. Now obviously when the British sent some settlers here, they tried to do the same: get the local people to work. The thing is there weren't enough local people, and they would just flee, and the land was so big you couldn't find them anymore, and so you couldn't have them work for you. So no other option but get these English guys to work for you, but they could flee, too, or you know—there was no reason why they…So gradually—or quite quickly over the course over the course of 50 years—local settlers demanded more rights than they would ever get in England: we want the right to own property, we want to a have council that is going to decide on problems, rather than some guy from England who does it; so it created inclusive structures, institutions. And now, I do think…and this has had the result that even if we are now probably copied by whomever wants to, we think at least that we are able to have any conversation, pretty much. So it creates an environment in which people can come up with ideas, and that's like the model of capitalism, right? People have ideas, have incentives, make money off it, and because there's rule of law, this spurs the economy.
JW: But it also needs a subaltern class to do the all the actual labor.
RM: Yeah. So that's the funny thing. What the book doesn't acknowledge in any way is that…yeah, but even you're a subaltern laborer and you have a really good idea, chances are you're not going to get to Yale and figure out how to license or set up a business. Edison, or I don't know whom, was the kid of some normal guy, so many people…maybe it's more difficult now, but anyway the idea is that this model—is that institutions are to some degree inclusive. Of course at the same time you have slavery and the Indians were killed, but within a faction of society at least, there was inclusivity. And that would be very different from Mexico, for example, where you still have these extractive institutions. And if you're at the top of the pyramid, if you have an opponent that wants to challenge you, all you have to do is call your friends and they'll find a way to block this other guy, far more so than here. Of course what the US does in its foreign policy is making sure that all these other countries on which resources and labor we depend—we make sure there are already these extractive institutions and that we're on top of them. And so in the Congo in this place like Boteka—and anywhere else—the institutions are highly extractive. They're really meant to bleed people. And of course we come with an opposite model, in a way. And so the first thing the company did, as soon as they found out, is make us leave. I don't know whether you got that story, but they pushed us out at gunpoint. A Canadian company pushed us out at gunpoint.
JW: Really? Wow. I hadn't heard that.
RM: I haven't made it public. So…I will, at the right moment. So creativity, however inconsequential it is here, and art, and you know…art is used for other purposes. You know, capital accumulation or gentrification or…
JW: Did they give you a reason for pushing you out?
RM: No. They just said we were illegal.
JW: Were you?
RM: No.
JW: Do you think you'll go back?
RM: Yeah. I mean, we have kind of an interesting situation, where there's a place where we really can't work, and another place where we kind of can. So that's organically created a research setting that you could otherwise only dream of.
JW: That's amazing that they found you so threatening. Were they employing all the miners that you were…
RM: They're palm oil plantation workers.
JW: Oh, ok.
RM: No, and also there was so many better ways of co-opting us. You know, I would say…I mean, I'm interested in co-optation, that's what I want to research. So they should just have given me $100,000 and said Renzo, any activity you do, we're happy to sponsor you, and any activity you do, just check with us first. And I would say, yeah, let's do that, because that's what I'm all about.
JW: What's your interest in co-optation? Where did that stem from?
RM: Well, we tend to think that art is this free zone, right? And it is, within the gallery. But the gallery space and whatever art is in it is then in itself very strategically used for other goals, you know? Maybe not if you're just an artist in your little studio, but as soon as the people in power decide that your work is really good, then it's used for—to make cities and neighborhoods attractive, for, you know, it's just—it's this whole creative class model of Florida, that of course we oppose, too. And yet that's why biennials and new museums are being financed. That's how studio spaces move from one area in New York to the other, because, you know, some people in city planning think about these issues. And real estate investors think about these issues. So that's where you find yourself working on your critical art, in these places. And it's fine, it's great, and maybe the content of the critical art has relevance and social or political impact—maybe it does—but arguably, the impact of your sheer presence, whatever the content of your work, and the atmosphere created by the presence of people like you and I, let's say, in the galleries, in the cappuccino bars, and the this or the that, and then ten years later in the designer jeans and the boutique hotels, and then the museums—that's far more important than any quote un-quote "content" that we might produce. And so we are really strategic—we are, I mean people are really strategically thinking about where to do it, and so however much we like to dislike Florida—because he doesn't attribute any intrinsic value to what art is or what it may do, it's not a place for dissent or real analysis, it's just a place for coolness and therefore—we all hop the centers that are the living proof of his theory. You know, sure, if Thomas Hirschhorn does something in the Bronx, I'll go to the Bronx, but otherwise I never go to the Bronx. I hang out in the Lower East Side, and the remainders in Chelsea of previous moves of that same thing. And Martha Rosler hangs out in the Lower East Side, you know, and that's where e-flux magazine has its headquarters, and et cetera, et cetera.
JW: I feel like that makes sense, though, in the history of art. Like beginning in the 50s, with Seth Siegelaub and the conceptual art zone. His thing was selling immaterial artworks by selling an ethos, or an atmosphere—like come to my house, you'll meet the artist and have a drink with him and see this work, or come to Max's Kansas City and have a drink with the artist—like, Douglas Huebler did an inert gas piece—he released some gas out in the desert outside of LA—and Seth Siegelaub made a poster with I think a picture of the desert and some other information, and sent the poster to a very select group of addresses in LA, of collectors and curators and critics and maybe artists, so he's leveraging, like you say, the coolness of art to create value. That's how the value was created, was from its own coolness. It's not in the…
RM: It's not in the material.
JW: It's not in the material.
RM: Sure, and that was, at the time, probably it was very often phrased as an anti-capitalist thing, right?
JW: Yeah, but it was totally, completely capitalist. It was perfectly capitalist. Because there doesn't even need to be a thing.
RM: Well then, yeah, in the inside that's what we realize. Nothing material is being traded. I mean, sure, yeah, you need a lot of stuff to produce things, maybe more so than before we had these machines [Martens picks up the phone that is recording the conversation], but what drives—it's really opinions and emotions. And value attributions based on opinions and emotions. That's what drives the economy. And so inside many people make the analysis that it was this whole immaterialization of the artwork was perfectly in line with the emergence of capital markets and of speculation of many sorts.
JW: I mean, I feel like advertising and—they were very unabashedly aligned throughout the late 50s and throughout the 60s.
RM: Advertisement and what?
JW: Like, advertising strategies and what Siegelaub was doing. No one was bashful about the interaction there.
RM: Well the cool thing is that you advertise nothingness. And we maybe still would like to do that, you know. I guess many people are still very, very tempted by the irony and the—having a work of art that really means nothing at all. That's still the ultimate cool: for something to be completely devoid of meaning. It's really cool.
JW: So, I guess I mention that because in the video of the interview you do with Richard Florida, he's talking about the three T's—it's like something, Talent, and Tolerance…
RM: That's just what he comes up with, that's just the main of his, uh…
JW: But yeah, the talent thing is so confusing to me, because I feel like in the art world talent is a completely subjective thing that's determined by lots of other factors that have nothing to do—like, talent is just coolness, or an ethos, it's not like…
RM: I think he uses talent in the way of talented people. Your talent is like—the guys or girls who have talent. Who have talents. That's your talent. It's not a quality within people, it's people with these qualities. One of his issues is that in order to have your talents, you need to be inclusive of—you need to allow for gays, and Hispanics, because, you know, they have good ideas, too, maybe even better than yours, and so you need to attract these people, make sure they want to stay. So you have to be tolerant to whatever strange habits they have, because that's automatically, you know, human creativity is such an automatically—good sense will come up, and there's some money for it, and there's technology, and technology and tolerance, then you know, you'll have Google or Apple.
JW: Magically.
RM: And so art is one of the factors that…
JW: Does art attract talent or does art create talent?
RM: I actually don't know. I actually never read his book.
JW: I've read like one article that is like Richard Florida, you're an asshole, and then one article by Richard Florida that's like no, I'm actually great, here's why.
RM: I should read that. No, I read a little bit of that of course. And you know, Martha Rosler, like "Don't Gentrify, Occupy," and it's great, and it happens on a symbolic level, but on a real material level, it's just…yeah.
JW: What's the goal of the Institute for Human Activities?
RM: Well, I guess there are three goals, maybe, or four. I'm really interested in the suspending apparatus of art and the material conditions of its production. So in that way I really feel really aligned with 1960s minimalism. I really love that. But I also have a real interest in income inequality and in trickery and deceit, and how it's used, and the media representations of poverty, which are really part of the trickery and the deceit. So that's a completely different interest altogether, but somehow I figured—you know, Unilever is—did you see this long film I made, Episode 3? At the Box?
JW: No…oh, the…
RM: Enjoy Poverty.
JW: Yeah.
RM: Ok. So that's like an earlier work. It gets really dirty—I think it's a good work, but I've kind of moved on. I would never make it again. I want things to be much cleaner.
JW: What do you mean by dirty?
RM: It's very dirty. I mean, I really get my hands in the dirt. And I smear my own face with it, basically. And it's like—and also there's no escape from it, somehow. All the avenues of the sense are kind of—I show how they are all co-opted, every single one of them. The resistance against it is part of this whole…stage, um, what's the word? The resistance is part of the carnival. And all the outside forces that could intervene, like stop the bad things happening, they're all involved already, they're all part of the carnival, and I really tried to show it as such and show that there's no outside position to it. I'm part of that charade and my critical art piece is also absolutely part of that charade and, you know, there's no way out. So ok, that was that.
JW: Yeah.
RM: So I'm interested in these material conditions, and I just found out not too long ago, that these big Unilever plantations in the Congo were a big constituting part of Unilever's business empire. Unilever's one of the biggest consumer companies in this world. It's huge. And on the other hand, it's funded, for example, the Unilever series at Tate Modern, including—did you come to my talk? Because I talked about this.
JW: I didn't come to your talk. But I was reading on your…
RM: Website.
JW: Website.
RM: Yeah. I think we removed the whole thing about Unilever at this point, or it's really understated.
JW: Maybe. I mean, you mention that they sponsored a bunch of exhibitions at the Tate, including work by critical artists, who—I don't remember the specific people, but…
RM: So that's great, I mean, why not? It's fantastic. But it's—you know, the surplus being spent at Tate has somehow something to do with the $20 a month maximum that people get on the plantations, and then if the art shown at the Tate that's critical about economic relations, about political power, about—some is not, some is sheer poetry, and that's fine, but some if it is really critical about all these issues, and then somehow these works don't seem to acknowledge that they are critical, funded by something that is very material, which is people's labor that goes unpaid. So I don't want to employ any moral position here, I just want the art world to come to terms with its own material conditions. That's all.
JW: Is that the way that you were viewing making Enjoy Poverty, too, like not taking a moral position, just…
RM: I tried, I tried, yeah.
JW: …reflecting something back at the art world.
RM: Yeah. I mean, I guess I succeeded to some degree. I mean certainly the person I am in the film doesn't seem to make choices based on morality.
JW: Well, it's sort of like a really naive morality at work in that person.
RM: Yeah. And I think the piece—that piece—of course by exhibiting all that it's deeply moral. I guess.
JW: It produces a lot of intense—like the discussion slash—it was mostly an argument that followed it at the Kadist—was very moralistic.
RM: Oh, you were at the Kadist, right…
JW: Yeah. Does that bother you that it produces almost entirely moralist conversations?
RM: Yeah, it does bother me. I mean, I'm just copy-pasting here, I'm not doing anything other than what's constantly being done. It just shows that people have no clue, is what I think.
JW: Yeah. I don't disagree.
RM: People have no clue. And so that's the problem with I think 99 percent of socially-engaged artists is that they have no clue. They're trying to make an exception to the status quo and therefore obscure the status quo in their little art space center, and then this is, if they're really lucky it gets into God knows what network, and then the people who may well be the funders of the systems that are being attacked in the socially-engaged work get to have it both ways: you have the benefits of the extractive system, and you have the beautiful art pieces that somehow counterbalance all of that.
JW: And you have the really pleasing self-knowledge that you acted critically against this…
RM: Yeah, yeah. And I mean it's funny if you don't take it seriously, and then it's fine, but people take it very seriously, and then I think it's just dumb, basically. And its dumbness—it's not that they're not intelligent —it's dumb based on, in my mind, a lack of acknowledgement of one's own position within this global stratification. I mean, I understand that you start thinking about any and all of these issues because you're deeply disturbed that people die of hunger just because of some silly misallocation of resources—you know, that's the reason, basically—and it's deeply disturbing, obviously, and so you start making work that wants to, on a symbolic level, address that or break that inequality. But if you don't go through the phase first, or intermediary of, addressing the structural issues, and your own implication in these structural issues that produce that misallocation of resources, then you end up just making postcards, like postcards of—like I often equate it to Baroque medieval trompe l'Å"il paintings on church ceilings, you know? It creates this beautiful image of the heavens without addressing any of the multiple tricks and strategies that have been used to put it there, to make it visible for you, very elaborate games with vantage points and scaffolding that was there, I'm sure, all that is taken away, and so this beautiful picture of heaven, it's never going to be reality, it's just there to look at, to be mesmerized by. And so maybe that's good enough, but it belongs to the realm of poetry, it's not political at all. So if you do something with refugees or immigrants and it's only about poetry, fine, but if you think it's political then I think it's really crucial to somehow acknowledge the material conditions of art production. Which involve, while we have this talk, global inequality and war pays the bills.
JW: Yeah, exactly.
RM: And so, let's at least integrate that….
JW: Like the materials that are inside this phone were probably mined illegally in the Congo.
RM: Sure, and if they were legally, it's worse.
JW: Really?
RM: Yeah, because if it's illegal, then at least…what is called "legal" is that people have the right paperwork do the job.
JW: That's what I was thinking. I heard a radio program about Apple, or some big tech company—Intel, maybe—that's like we're not going to get any more tantalum from mines that don't have the proper certification, and everyone is like really applauding themselves and being really happy and then I was like, it's just a piece of paper!
RM: I mean, the idea is maybe good. You have all these illegal mining things, you have local militias controlling them, kids doing the work, et cetera, you know, it's abhorrent, people get AIDS, they're drunk all the time, ok, so let's stop that. All right. So what happens is that the mine is closed up – same happens in diamonds, the Kimberly Process, you had all these blood diamonds, right?
JW: There's a lot of LA that exists because of them.
RM: Yeah. So now the diamonds or the coltan or what have you needs to be certified, so it means that the people who can't get the certification going are out of business, so that means anybody who doesn't have a Yale degree basically, right? If you're an African guy, you know, you have your mine that happens to be there, you rounded up your friends, you'll do it—you're out of the game. So the UN will intervene and say no no, you don't have the right paperwork, let's call up Banro Co, or AngloGold Ashanti, and they'll do the job, and then the people doing the mining, they get into UN programs to start raising rabbits or something. They're kind of out of the game. And it sounds good—like let's regulate this business—but of course it also means let's give the business to people who can afford $500 per hour lawyers. That's what it also means. Or $5000, maybe, I don't know. There's no UN push to start up collectives of miners regulating themselves and adhering to really important rules, no! I mean, that would be great—like let's collectively mine this stuff that's in our ground here, and let's collectively decide that we'll comply…
JW: …how much we're going to sell it for, and how we're going to mine it, and…
RM: Yeah, and let's stick to the regulations that the Kimberly Process wants for us, why not? If these are the rules of the game then let's adhere to that. But no no no, that's not going to happen. So it's a matter of appropriation, basically.
JW: Is that something that you saw or still see the IHA as helping to…?
RM: So I was talking about the different goals. Maybe they're twofold, or fourfold even. So one of them is to somehow recalibrate critical artista' practice—and therefore art's mandate—in a way that the settlement is an opportunity for people to come to terms—to see the material conditions that are an integral part of their art production. It changes the way you'll have your cappuccino in the morning if you see the guys picking the cocoa, the coffee. It just changes it. That's a really good starting point to then do something with the rest of your day. Because most of the critical theory is, you know, kind of invented on the planes between those gentrified centers of New York and Berlin and all that. So I think few of those people ever visited a plantation like that. So we'll have an artist residency, and the goal of the artist residency is for people to, you know…
JW: See.
RM: …see, and therefore rethink what the nature of their critique may be. So that's one thing. That's the residency program. We also have a gentrification program. We build an arts center, so that it spurs the local economy, the way it does in New York and Berlin, has cappuccino bars and all that, and then, you know, economic diversification is quite interesting and important because now people have subsistence farming and underpaid plantation labor. And they've been offering the proceeds of that stuff for a century now to us, but it never was accompanied by their ideas, or their emotions, or opinions. While that is exactly what may be their biggest contributions to the world – their ideas and emotions. They actually may make money with it. And that would be quite novel, that a critique on Congolose labor conditions would have an actual economic impact in the Congo, in the place where these labor conditions occur.
JW: Would the proceeds go directly to the Congolese?
RM: Yeah. Well, not entirely directly, because nobody ever had a $500 check in their hands. It's going to create a lot of trouble, unless we make sure there's a buffer zone in which it has communal advantages and all that.
JW: Is that how you'd fund building things like the cappuccino bar or whatever?
RM: No no. The money goes to them. They can come have a cappuccino—if they want to open their own cappuccino stores, we'll gladly help them. The guy gets the money, but rather than just handing them a $500 bill, we'll say, you know, maybe: "Here's 100, but let's think also about these other 400, how you can maybe invest it in a way that's a little bit more sustainable, and make sure it's not going to be stolen for you by the police," for example. So we have to get them all involved. That's all. But it's money, I mean—but you need to manage it a bit because otherwise it's going to create a lot of trouble. People deal with $20, $30 budgets on a monthly basis. That's kind of…
JW: Yeah, I was just thinking…I was going to make some kind of point about how a lot of the art economy functions on unpaid interns and underpaid gallery workers, but here underpaid is like $12, $15 an hour, which is…
RM: Yeah, that's what I pay my people.
JW: But it's like…that's a month's work.
RM: Well, I must confess, I think it's a really crucial issue, the idea that the art world—not the art world like Gagosian or even Mara [McCarthy, Principal/Curator of the BOX Gallery] or Paul [McCarthy, artist]—but the art world, all the kids, are all working for nothing, obviously, and are like a labor pool, almost endless labor pool, and are attracted by the same coolness. You know, what a lifestyle! This is work, somehow. Just talk about your own ideas and somebody else's ideas that are fun and write about it. So many people talk about precarious labour in the arts, and it's important I think, but it seems to be blind for half of the world's population that never has a fucking cappuccino while thinking about one's own ideas because they're just working in mines and cleaning bedrooms and god knows what they're all doing. And I think they're as much part of the material conditions of art production as these gallery interns.
JW: If not more so. They made the shit that everyone is sitting on.
[pause]
JW: How is the IHA funded? Is it through…
RM: Public and private.
JW: Dutch public?
RM: Dutch, German, hopefully British. Scandinavian, hopefully American. Belgian. This thing is a big idea. You could do it small, actually—you probably could do it with $200,000—but I think that it could cost $2 million over the next 5 years. So I want that. So I'm going to work on it until I get it. So it's really stressful, and also…
JW: I feel like there's a lot of irritating conversations that you have to have in order to do this. Not irritating, but kind of like—using a lot of buzzwords.
RM: No, it's not. I mean, most people that want to work with me obviously they see value in the thing, and so it's not irritating. But still, again, it's about times and contracts and the more you stack of these the more you have to become accountable to them and respond to them and, you know. And they'll say, "oh no, this show, we thought we'd do it in 2015, but now we're not going to do if its 2016," it's kind of hard if $200,000 is attached to it. In the end, I'll do what I need to do, but—you want another coffee?
JW: I'd love another coffee.
RM: What kind is it?
JW: Just an Americano would be fine.
RM: With milk in it?
JW: No, no milk. Thanks.
[Renzo leaves to order more coffee and returns.]
JW: You mentioned that the funders see value in this. Do they see the same value in it that you do?
RM: It depends on the funder. Some funder likes the idea of making creativity, or critical thinking, into a tool to generate economic growth, rather than funding mosquito nets. So some people are interested in that. And other people are interested in the recalibration of art's critical mandate aspect to it. But they're really intrinsically linked—they're really connected. So I don't personally see any disparity between the fact that on the one hand we have very real aspirations—and even targets—as a social impact thing locally, and on the other hand have very real aspirations in generating knowledge on art's position in the global economic system. They're really one and the same. I mean, we can't do the one endeavor without the other and vice versa. So of course I'll talk with them, and I'll explain to them what I've explained to you, and I see what they're interested in, if anything at all. Yeah, so there are no secrets to it. I mean, I think it's important to stress that we're really working within capitalism. We are. Again, because I think…
JW: I mean, you are, but then if your goal is to take this group of workers out of this bottom rung of capitalism, somebody else is going to have to fill that hole.
RM: Sure, that's how it goes.
JW: How do you address that? Do you address that at all?
RM: It's a good point. I actually have not addressed it. Indeed, some people will turn out to be really talented, so they'll maybe take their chances and start making art. And then somebody else is going to fill that hole, for example, in the subsistence farming or the plantation labor. Maybe wages will start raising. We're moving away from the plantation where we work, so it'll just…
JW: Even though you got forced out at gunpoint?
RM: No, we'll move to another settlement. Hopefully we'll stay there for many years. But what I'm pointing at is that we're not—it's not like the people who make new opportunities through our presence, they're not going to move away, they're going to remain there, because that's where the market is. We're an entryway to the market, in a way. So I think people will benefit, even those who stay working on the plantation. Because the guys that I will work with, maybe they'll open up a taxi service—which is a bicycle, right? you sit on the back—or maybe somebody will open a store for flip flops…
JW: Or now that cellphones are going to be there, maybe somebody will open a cellphone charging place or whatever.
RM: Yeah, or maybe we can do something collective also. Maybe we can have—organize something with just one really good internet connection—I mean, the cellphones drain so much money out of places like that, it's sick. So I would be interested in finding another way of doing that, maybe also by finding a way of working with the cellphone company. We'll see.
JW: Our coffees are ready. Do you want yours to go, or…?
RM: No, I'll drink it.
[Jacob retrieves the coffees.]
RM: Thank you partner.
JW: There you go. I even got complimented on my sweater.
RM: Oh yeah, and it matches your socks also.
JW: Yeah. I don't know—I guess I'm very excited and curious to see what happens next. Because if or when you are convincing people to leave these labor conditions in order to do something else…
RM: I'm not going to convince them.
JW: You're not going to convince them?
RM: No. We set up shop and we say, "You want to make some drawings? Make some drawings." And then maybe two persons make really good drawings, and I say oh, would you mind if we show them, like in Frankfurt or something? And they'll say no, show them in Frankfurt. And we'll make sure somebody buys them, and we'll say, hey, we sold your drawings, here's $500, what shall we do with it? And then, you know, chances are…he'll have a tiny bit of agency. He can say to his boss, "I would like to get a better job in this company, and I can afford to ask for it because if you don't give me a better job I'll just make more drawings." So it creates a tiny opening. But I really have to stress how non-revolutionary we are—we're just going to do what art does, which is create a really tiny alternative economy which rich people really like to have around, and then see how it goes. And the bigger goal is on the one hand, that has effect locally, but especially it creates a lot of knowledge about what art does and also what it does not do— what we can make it do in the real world.
JW: Do you think that rich people will move to the Congo?
RM: I don't know, maybe. I mean certainly we should start a hotel. I'm talking about bamboo huts.
JW: Hotel, coffeeshop…bar?
RM: Bar.
JW: What else exists?
RM: Restaurant.
JW: Restaurant.
RM: Hotel, coffeshop, bar, restaurant…
JW: A coffeeshop would be good, too, because a lot of coffee grows in the Congo.
RM: Yeah, we just need to teach them how to make cappuccinos in a proper way, get one of these…
JW: It could be local.
RM: Well, they don't—people don't drink so much coffee there. And they grind it and they put some other herbs in there, like ginger, so it's like a medicinal drink, to drug you a bit. I mean, it's the same, but it's not covered up by the sweetness or softness of milk, for example. Also there's hardly any milk, all the milk is imported. People do have goats. Maybe we can try and get goat milk cappuccinos. We'll figure it out.
JW: How do you find the funding institutions?
RM: Sorry?
JW: How do you isolate the funding institutions? Do they find you or do you seek them out?
RM: I seek them out. It's a lot of work. But they're the usual suspects. It's quite easy. And we're trying to get—there's some private money in it. But maybe what I really need is for somebody who can just put on a million, say this a great idea and put on a million. That would save me from a lot of headaches.
JW: I feel like that person exists in LA. But I don't know who it is.
RM: Yeah, I do think that's true. And also I have to grow into a position and a presentation, and we need to prove a couple of things in the Congo, and we have to have sold these drawings in Frankfurt, and, you know, our test run needs to be a little bit more—the knowledge needs to be deepened before somebody will put in a million, I think. Or maybe not, we'll see.
JW: When you present the Institute, are you presenting it as you, or are you presenting it as a character, like you were describing…
RM: Neither. No, it's an institute. I happen to be this artistic director, but I'm not the financial director. I'm just the guy that came up with the main ideas in the beginning, and then many of the things I've told you have been developed collectively, with other people. We had an opening seminar, in Congo, just to kind of think all these things through, and we'll have another one soon. I mean, it's an art project, the whole thing is kind of a big social sculpture, but I'm not the author of it. It's an institute.
JW: Do you think of it as an artwork and an institute, or just an artwork, or just an institute? An institute that's an artwork? Because those seem like two different things, maybe.
RM: No, I think the way I got through it is that it's just searching a higher level of abstraction to create a space in which art can be made that—create a space that creates an opportunity for art to come to terms with its own existence. So I told you the problem if I'm a critical artist and I do it from my studio in Brooklyn, for example, so if I don't take into account the bigger economic structures, my work is just going to be a little thing in a machine, and it won't reflect the machine itself, other than symbolically, and even that symbolic reflection will function in that machine, right? So what I need to do is own the machine. So that's the level of abstraction we need to work on in order to generate knowledge about art and the machine. So that's why we can't be an artist, we can't be a curator, we have to be an institution, but even more than that, we need to be the economic forces that are derived from that institution. So that's why we're a gentrification program.. And you could call that an artwork…
JW: Do you need to call that an artwork?
RM: Not necessarily, but it certainly is an artwork.
JW: The most recent project I did I wasn't sure whether it was an artwork or not, and also I wasn't sure if I cared.
RM: Well I care. I care, because I really believe in art. As I said in the beginning, I don't use moral arguments to do it, or I try to avoid to. And so the arguments I use come from this huge and very complicated tradition in the arts of an art piece, or art, being the one place in culture where the suspending apparatus for image or knowledge production is kind of…made part of the equation. Not just the outcomes, like the trompe l'Å"il thing, but also the suspending apparatus. And so that's something that's highly singular about art production is that it does that, or that there is this tradition. And so that's what I'm dependent on. And that's why it's kind of important to pay allegiance to that tradition. It couldn't have come out of any other realm of life that I know of. Maybe philosophy, but I don't read enough books for that.
JW: But probably not. I guess there's an ancient tradition in philosophy of establishing schools, but there's not really a tradition of things that involve other people. Philosophy seems like a very solitary endeavor. I guess art does, too.
RM: Hmm. Yeah, schools. Yeah, maybe it's going to be a school, in that way.
JW: An academy.
RM: Hopefully. Come around sometime. Like in a year or something, it'll be kind of up and running. If we get physical/material stability, then it's nice to have you out there or something.
JW: Yeah, I'd love to. I'd have to find some resources of my own to get there.
RM: It's not expensive. The ticket's going to cost you $1000, and life's very cheap. If you don't want to stay in the equivalent of this hotel [gestures towards Hotel Miyako], but you'll just make do in our hut that I'll give you. So it doesn't cost anything really. You eat local food and all that, right?
JW: Yeah.
RM: It's fun. It's good. You'll learn a lot.
JW: Do you see yourself living there?
RM: Yeah. As soon as we can. That's why I really have to make sure my wife trusts me.
Renzo Martens is a Dutch artist and filmmaker and currently serves as director of the Institute for Human Activities, which runs an arts-based development program in the Democratic Republic of Congo. In his first film, Episode 1, Renzo travels to Chechnya to adopt a rarely defined role in contemporary war: that of its spectator. Episode 3, also known as Enjoy Poverty, is a meditation on the political claims of contemporary art and the result of Renzo's two-year journey in the Congo. Martens's films have been shown at the 6th Berlin Biennial, Tate Modern in London, Centre Pompidou in Paris, Van Abbe Museum Eindhoven, Kunsthaus Graz, Stedelijk Museum Amsterdam, as well as at numerous film festivals and on public broadcast channels. Renzo co-founded the Institute for Human Activities in 2010 with legal structures in Amsterdam, Brussels and Kinshasa. The Institute has launched a five-year program in the Congolese interior, bringing together artists, thinkers and specialists. With a nod to precedents set in cities like New York and Berlin, the Institute aims to turn art production into an engine of economic growth in Congo, hoping to improve the lives of the people around its settlement. Episode 3: Enjoy Poverty can be seen at the disputed 2014 Sydney Biennial, opening today, March 21; Episode 1 was withdrawn. Read Martens's open letter to the organizers and participants of the 2014 Sydney Biennial here.

Guest post by Sonja Hornung
When the shit hit the fan about three weeks ago, this image came up in my Facebook feed, along with the caption 'Transfield is everywhere':
The lead-up to the 19th Biennale of Sydney has been riddled with controversy. Just three weeks before opening, the Biennale's only private sponsor, Transfield Holdings, has ended its forty-one year relationship with one of the country's longest-running international arts events. This happened after Transfield copped heavy criticism from artists, the public and international government agencies for its commercial involvement in Australia's system of mandatory detention of asylum seekers.
In 1975, Australian painter Ivan Durrant dumped a dead cow on the steps of the National Gallery. The media went wild and the public was outraged. Back then, at the end of the Vietnam War, this reaction threw the public's ability to overlook far worse horrors into stark relief. For Australia possesses a sort of covert public hangover derived from two-and-a-bit centuries of enjoying a wealth built on colonial exploitation and xenophobic border politics. At certain moments the silence is shattered and we are forced to address the elephant (or dead cow) in the room using more than the usual token gestures. The scandal surrounding Transfield's involvement in the Sydney Biennale presents us with one such instance.
Perhaps there is some information to be shared here for artists and curators elsewhere wondering about how to negotiate the murky territory of compromised funding sources.
Here are the 'knowns' of the situation:
The current Australian government 'outsources' asylum seekers to its former territory Nauru, an island in the South Pacific, and Papua New Guinea's Manus Island. These two island detention facilities are located on the edges of the Australian territorial imaginary, but they sit at the dark heart of the controversy over the sponsorship of the Sydney Biennale. Transfield Services has run the detention centre on Nauru since February 2013. At the end of January, it secured a governmental contract to take over 'garrison and welfare services' on Manus Island, previously run respectively by Transfield's rival service provider GS4 and the Salvation Army.
Australia has been detaining immigrants without papers since 1992. Today, both Australia's ruling coalition and its political opposition support a mandatory detention system where asylum seekers can be detained for an indefinite time period. Moreover, mid-last year, the previous Labor government designed a 'solution' in which confirmed refugees were to be resettled not in Australia, but in Papua New Guinea. This meant that when the Liberal-National coalition was elected late last year, the new Immigration Minister Scott Morrison could freeze all asylum seeker applications for Australian visas, even though the terms of the 'PNG Solution' have not yet been accepted by the PNG government.
The situation's 'unknowns' are best expressed by the asylum seekers of Manus Island themselves, who on the 17th of February issued the following questions to the detention centre management:
Is there a process? What is it?
How long are we going to be here?
When will we have our freedom?
Will transferees who have been deemed refugees in other countries be given priority in processing?
Why is there no PNG Partnership?
Some of the transferees have been interviewed some time ago, what is happening with our process? What is the hold-up?
Who is responsible for us here on Manus – PNG or Australia?
Why won't Immigration (department) allow media to come here and interview us?
Will the Australian Government take responsibility for our mental health problems?
The Playfair lawyer said there was a third country option, why can't we be sent to this other country?
Why are our human rights not respected?
The asylum seekers received only one answer to their questions: that they have definitively no chance of resettlement in Australia whatsoever.
On the night of the 17th of February, clashes on Manus Island took place between asylum seekers, security guards, PNG police, and island locals. No less than 62 asylum seekers were injured. Iranian Reza Berati was killed, allegedly by multiple blows to the head with a plank of wood, according to a leaked PNG police report which also details the use of rocks and weights as weapons, and points out that blood could be seen on the boots of detention centre security staff as they patrolled the centre on the following day.
The results of the autopsy of Reza Berati, the exact details of the situation, and likely the final investigations of the Manus Island incident remain unknown, as media access to detention centres is strictly controlled by the Australian and PNG governments.
And what of Transfield? As a result of its new contract to take over Manus Island, worth $AUD 1.2 billion, Transfield Service's previously shaky share prices shot up by 21%. Transfield Holdings, which holds a 12% majority stake in Transfield Services, reaped the rewards accordingly. Transfield Holdings is the sole private sponsor of the Sydney Biennale.
After a series of public meetings twenty-eight Biennale artists penned a carefully worded open letter to the Board of Directors of the Biennale of Sydney petitioning it 'to act in the interests of asylum seekers. As part of this we request the Biennale withdraw from the current sponsorship arrangements with Transfield and seek to develop new ones.' This letter, dated the 19th of February and widely circulated in the Australian press, was subsequently signed by 41 of the 94 participating Biennale artists.
The Board issued a response to what it reasoned were 'claims over which there is ambiguity', and 'assertions and allegations that are open to debate', stating that 'the only certainty is that without our Founding Partner, the Biennale will no longer exist.'
In light of this statement, the ensuing events have landed the Biennale of Sydney with a decent amount of egg on face. On the 24th of February, the first five artists withdrew their work from the Biennale, stating that 'We do not accept the platform that Transfield provides via the Biennale for critique. We see our participation in the Biennale as an active link in a chain of associations that leads to the abuse of human rights. For us, this is undeniable and indefensible'. On the 5th of March, an additional four artists withdrew their work.
What precipitated the final break between Transfield and the Biennale of Sydney was not a response from its staff members, nor was it a reaction from curator Juliana Engberg, who has remained more or less publicly silent on the topic. The break between the two entities originated from the very curious reaction of Luca Belgiorno-Nettis, Chair of the Biennale and Director of Transfield Holdings. On the 7th of March, Belgiorno-Nettis resigned as Chair of the Biennale Board taking with him Transfield's money: this, despite previous claims that the Biennale could not exist without Transfield's support.
Reading between the lines, it seems that Belgiorno-Nettis is both indignant and insulted. To put this in context, the Sydney Biennale and Transfield have been in tight collaboration since the event's inception – so much so, that in its early days it could just as well have been called the Transfield Biennale. Transfield's executive director was then Luca's father Franco Belgiorno-Nettis, a well-moneyed Australian Italian who established the first Biennale in 1973 guided by 'civic-minded boosterism, nostalgia and philanthropy', and inspired, apparently, by the mother of all Biennales in Venice. The exhibition, a conservative selection of mainly local artists presented in the brand-new foyer of the Sydney Opera House, was funded largely with Transfield money and staffed largely by Transfield workers.[1]