Hey Chicago,
We are embarking upon a new little project. Over the next 80 or so weeks we are going to do a series of micro broadcast studio interviews with the local heros that we have some how forgotten or over sited in our slapdash and ramshackle scheduling.
That's right, I said we are going to be live on the radio – boom – step back. Minds blown. But sadly, only for the few blocks around the interviewed artists studio. How it will work is, a few days before the broadcast we will let you know roughly where and roughly when we are going to do the chat. Then we will rock it out, if you are interested show up in the neighborhood with a radio and find us. We will, of course, archive the conversation and release it at our leisure some time in the near-ish future.
We are going to get started Monday around 8:30 pm in Albany Park near Lawrence and Kimball with Carl Baratta and Oli Watt. I'm pretty sure we are going to rock 91.1 fm. (#neverforget) It is going to be magic.
As we move forward with micro broad casting chicago art or the MBCCA project we need a little help from you. Here is how…
We need to figure out our initial list of the people whose contributions to our art history or the Chicago arting life have been so big that it is embarrassing that we have not already had them on the show. Â We have been compiling a list (which I have carved into my studio wall) but it doesn't feel complete.
We have a lot of the obvious people Jessica Stockholder, Michael Rakowitz, Jeanne Dunning, Dan Peterman, Barbara Rossi, Phil Hanson, David Hartt, Karl Wirsum, John Sparagana, Susanne Doremus, Gladys Nilsson, Doug Ischar, Kay Rosen, Phyllis Bramson, Jim Nutt… I could go on, possibly forever, but what we would like to know is, who do you think it is important to get on the record? Who do you think that it is tragic and disappointing that we have not already rocked the mic with? To that end, I am enabling comments again, but just for this specific post, in the hopes that we collectively can produce a list which reflects the gaps in Bad at Sports audio production and archive. Â That being said, I'm reserving the right to delete any comment I want for any minor infraction upon human decency.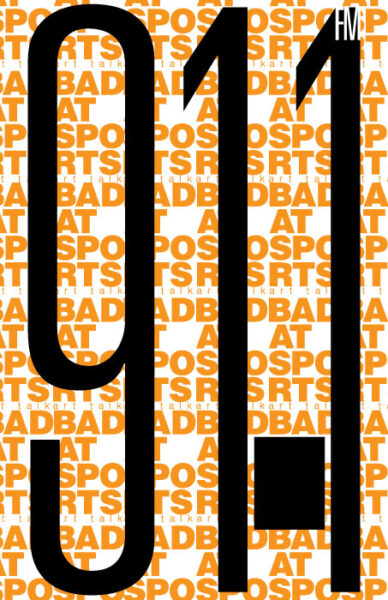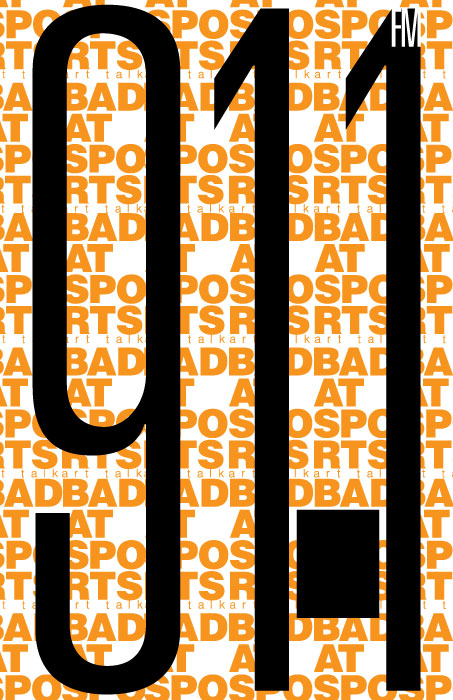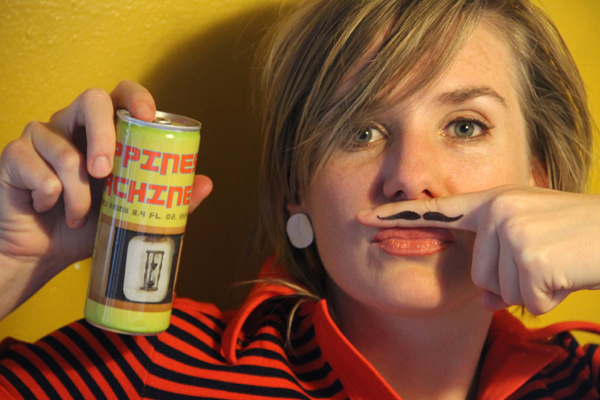 2013 was a huge year for us at Bad at Sports. We did a ton of big projects with places like the St Louis Contemporary Art Museum, EXPO Chicago, Open Engagement, Orange County Art Center, and Cannonball, but perhaps the biggest deal of all was that Caroline Picard took over as Bad at Sports's most important collaborator and contributor, our Blog Czar. Caroline took the torch from Claudine Ise, who took it from Meg Onli, who was the spark that lit our blog, and like them she took us further then we had a right to ask her to. It is now her turn to pass that torch.
As you know Bad at Sports takes a "barn raising" like approach to the notion of "art journalism." We are the voice of an art world. We are that voice because we choose to speak for and about the things we most care about. We are the artists, educators, curators, and writers that make up your world and we do this because we love it. Bad at Sports as a rule doesn't make any money. It is 100% volunteer and for the last 8 years any money "it" made went to pay its bills so that a few of us are not continually paying them "out of pocket," and Blog Czar is the hardest job we have. It means you are the bottle neck for everyone's problems and contently chasing folks for the things they said they would do. Caroline has done it beautifully and gracefully, and her calm and stability will be missed.
Caroline presided over massive and continual change as the blog progressed and developed its scope and national interests. She supported the development of 20 new voices and instituted several new columns. She brought back an impulse to post daily and pushed for discussion around the issues that face performance art and the context of social practice. In short she has been incredible and our collective work has been pushed, pulled, and forever changed by her participation.
For Caroline this departure is nothing but the heralding of big things to come. As we speak she is grabbing coffee in a Paris cafe while she rocks a French residency and works through a number of ideas around object oriented philosophy and the animal world. When she returns to Chicago in May it will be just in time to publish a number of new books through the Green Lantern Press and start a new Chicago exhibition space in Logan Square. She promised that Bad at Sports will not be completely without her voice and she  will remain a consistent contributor.
We owe her a huge thank you and a lot of love.
But now is the time of Jamilee Polson Lacy! Jamilee is one of the most interesting independent curators in Chicago and if anyone can fill Caroline's shoe it will be her.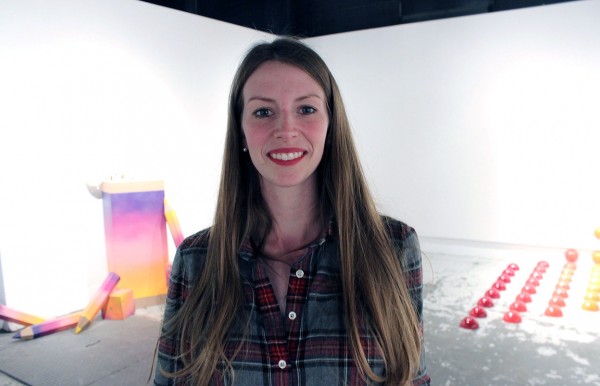 This is only the start of what will be an incredible and change filled year at Bad at Sports. Get ready.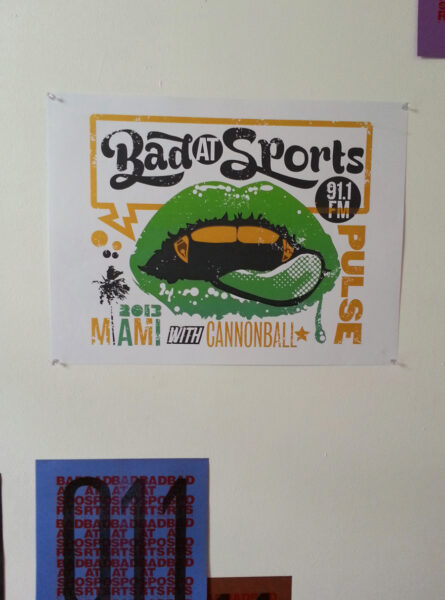 Yes. It is true! We rocked Miami this year! It was an epic good time… Lives were changed. Bad decisions were made, but we all survived! Three cheers for the art carnival that is the Miami Basel weekend.
Dana has already done a great job of sharing the gonzo good time that is Miami and you yourself will get a chance to hear what Bad at Sports did with Cannonball and PULSE, but probably not till February.  In the mean time you will have to be contented with the knowledge that we made 6 gig posters with 6 incredible artists, we rocked the local air waves at 91.1 fm, knocked out 14 interviews over 4 days, and partied like rock stars.
Thanks go out to…
Cannonball and PULSE for inviting us.
POSTERS by…
Sonnenzimmer
Jim Drain
Chuck Loose and Iron Forge Press
Christian Kuras and Duncan MacKenzie
Justin Santora
and
Dan Grzeca for making great posters!
(we sold a bunch but we have a few left which we will sell to you in January when everyone is back from the break. They are outstanding.)
INTERVIEWS with… (in order of appearance)
Rachel Adams and Jennie K. Lamensdorf – Curators
Mary Mattingly – Artist
TM Sisters (Monica and Tasha López De Victoria) – Artists
Frank Webster – Artist
Josh Rogers and Lesley Weisenbacher – Collectors
R&R Studios (Roberto Behar & Rosario Marquardt) – Artists
Dawn Kasper – Artist
Sharon Louden – Artist/Author
Sylvie Fortin РDirector or the Biennale de Montr̩al
Tatiana Hernandez – Knight Foundation
Adler Guerrier – Artist/Gallerist
Patti Hernandez and Domingo Castillo – Artists
Christy Gast – Artist
and
Jillian Mayer – Artist
The show would not have happened with out the help of these three cats… (hug them next time you run into them…)
Matt Lane
Chris Wawrinofsky
Peter Skvara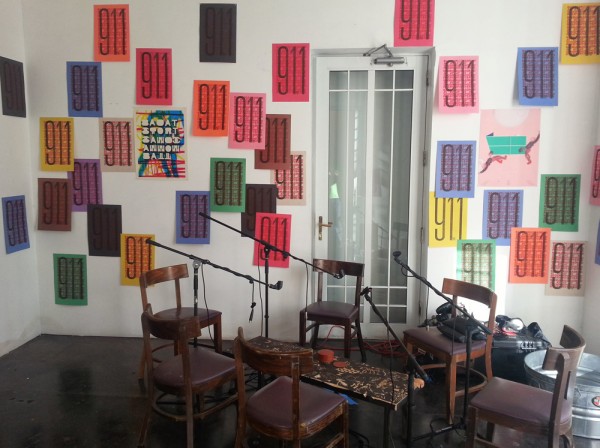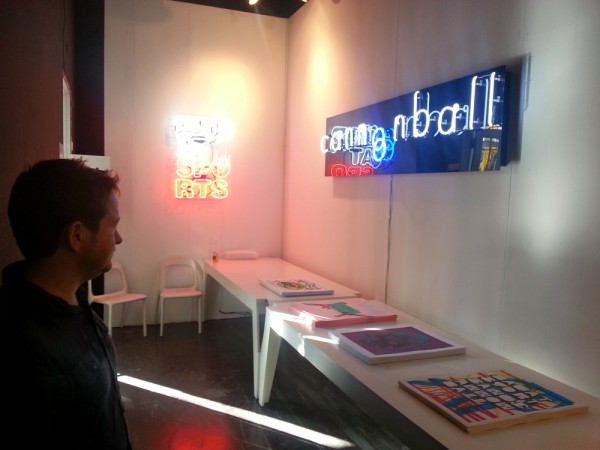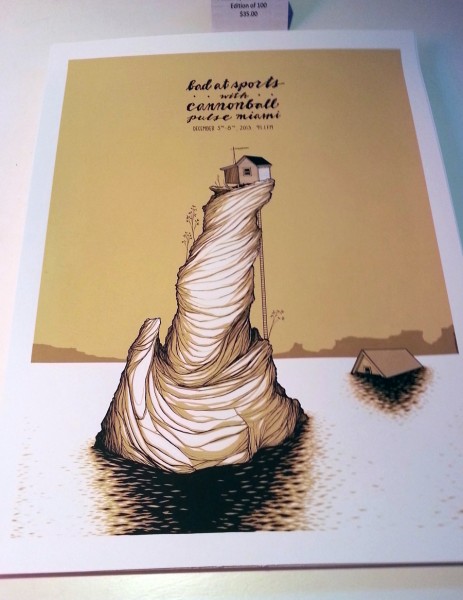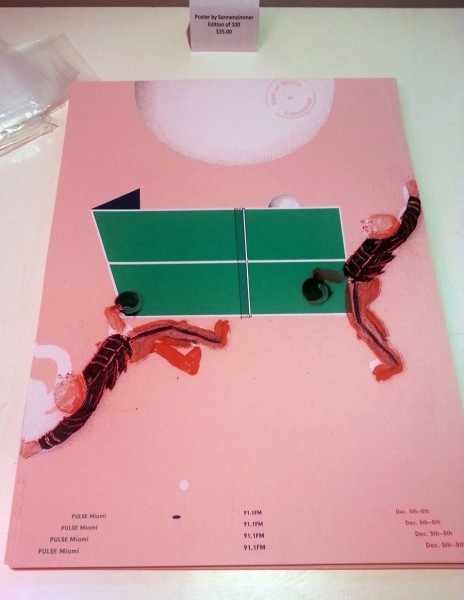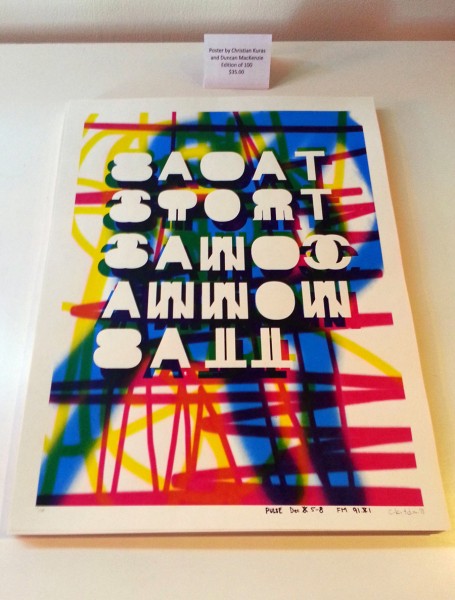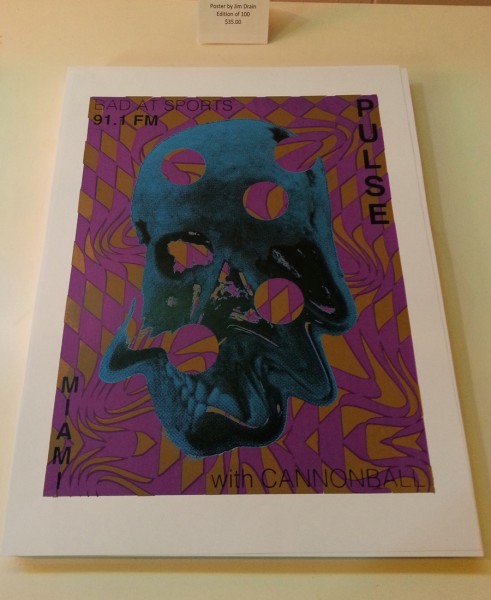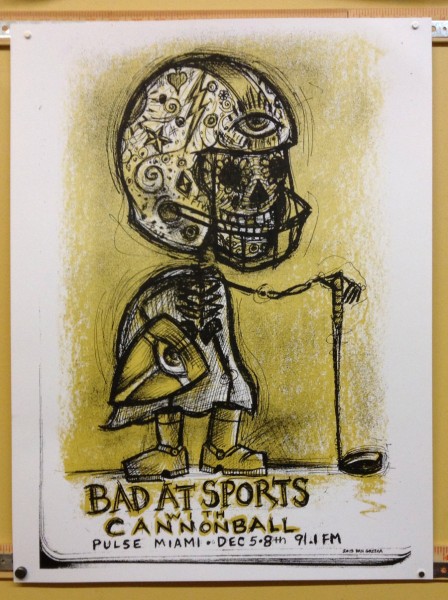 The following images were taken by Vinson Valega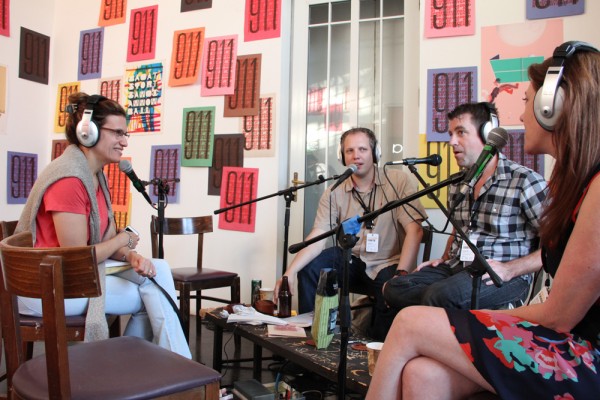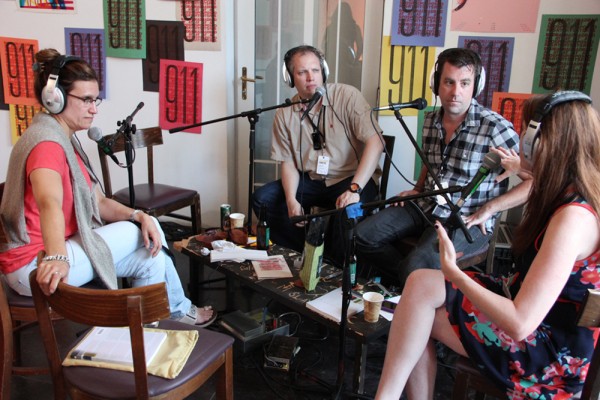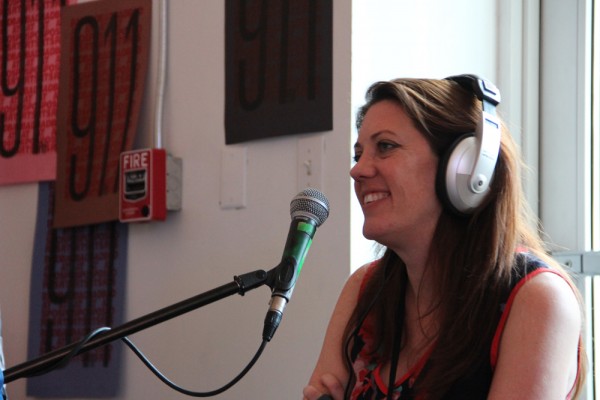 Sure. 91.1 fm seems like a strange band width but we will never forget, you shouldn't either.
Audio clip: Adobe Flash Player (version 9 or above) is required to play this audio clip. Download the latest version here. You also need to have JavaScript enabled in your browser.
This week!
EXPOÂ Panel!
"Who owns the internet?"
Josh Baer -Â Baer Fax
Forrest Nash -Â Contemporary Art Daily
Paddy Johnson -Â Art F City
Richard Holland and Duncan MacKenzie -Â Bad at Sports
So, for some reason I thought the 2014 Whitney Biennial list was supposed to be revealed in December but instead it came out today!
Congrats to all our friends and the folks we do not yet know. We can't wait to see the show.
As curated by Anthony Elms, Stuart Comer, and Michelle Grabner:
Academy Records and Matt Hanner
Terry Adkins
Etel Adnan
Alma Allen
Ei Arakawa and Carissa Rodriguez
Uri Aran
Robert Ashley and Alex Waterman
Michel Auder
Lisa Anne Auerbach
Julie Ault
Darren Bader
Kevin Beasley
Gretchen Bender
Stephen Berens
Dawoud Bey
Jennifer Bornstein
Andrew Bujalski
Elijah Burgher
Lucien Castaing-Taylor, Véréna Paravel, and Sensory Ethnography Lab
Sarah Charlesworth
Yve Laris Cohen
Critical Practices Inc.
Matthew Deleget
David Diao
Zackary Drucker and Rhys Ernst
Paul Druecke
Jimmie Durham
Rochelle Feinstein
Radamés "Juni" Figueroa
Morgan Fisher
Louise Fishman
Victoria Fu
Gaylen Gerber with David Hammons, Sherrie Levine, and Trevor Shimizu
Jeff Gibson
Tony Greene curated by Richard Hawkins and Catherine Opie
Joseph Grigely
Miguel Gutierrez
Karl Haendel
Philip Hanson
Jonn Herschend
Sheila Hicks
Channa Horwitz
HOWDOYOUSAYYAMINAFRICAN?
Susan Howe
Jacqueline Humphries
Gary Indiana
Doug Ischar
Carol Jackson
Travis Jeppesen
Alex Jovanovich
Angie Keefer
Ben Kinmont
Shio Kusaka
Chris Larson
Diego Leclery
Zoe Leonard
Tony Lewis
Pam Lins
Fred Lonidier
Ken Lum
Shana Lutker
Dashiell Manley
John Mason
Keith Mayerson
Suzanne McClelland
Dave McKenzie
Bjarne Melgaard
Rebecca Morris
Joshua Mosley
My Barbarian (Malik Gaines, Jade Gordon, and Alexandro Segade)
Dona Nelson
Ken Okiishi
Pauline Oliveros
Joel Otterson
Laura Owens
Paul P.
taisha paggett
Charlemagne Palestine
Public Collectors
Sara Greenberger Rafferty
Steve Reinke with Jessie Mott
David Robbins
Sterling Ruby
Miljohn Ruperto
Jacolby Satterwhite
Peter Schuyff
Allan Sekula
Semiotext(e)
Amy Sillman
Valerie Snobeck and Catherine Sullivan
A.L. Steiner
Emily Sundblad
Ricky Swallow
Tony Tasset
Sergei Tcherepnin
Triple Canopy
Philip Vanderhyden
Pedro Vélez
Charline von Heyl
David Foster Wallace
Dan Walsh
Donelle Woolford
Molly Zuckerman-Hartung
PS. Thanks to Jerry Saltz's facebook for the list.