Saying good bye is always hard. But sometimes, saying good bye is more like saying "See you later."  This is the case for us this month at Bad At Sports. Both Richard Holland and Jamilee Polson Lacy have revised their participation with our project and entered semi-retirement.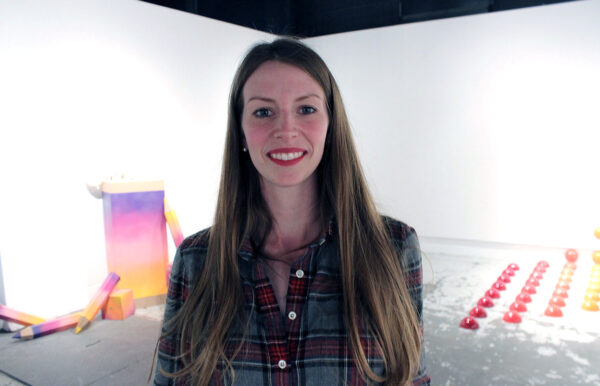 Jamilee left Chicago six months ago and took along her brilliant artist husband Steve Lacy (of Academy Records.) She remained as our Blog Czar for a couple of months before quietly handing the reins over to Dana Bassett. Jamilee embraced her role with B@S with gusto. Reshaping what Caroline Picard had produced and building a more efficient machine on top of it. Her strength allowed B@S to start seeing a stronger future for the project.
Jamilee left Chicago to be appointed Director and Curator of PC Galleries at Providence College in Providence, Rhode Island, and she leaves all of us with a great hole to fill in our independent curatorial ranks. Few and far between are curators with the creativity, curiosity, depth, breadth, business sense, and raw ambition of our Jamilee.
Jamilee's last Chicago exhibition at Columbia College's A+D gallery, "Types by Display," was easily the best graphic design-oriented exhibition presented in Chicago last year and I was grateful to spend a significant amount of time with it.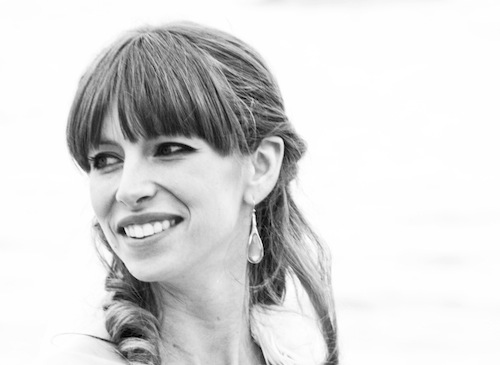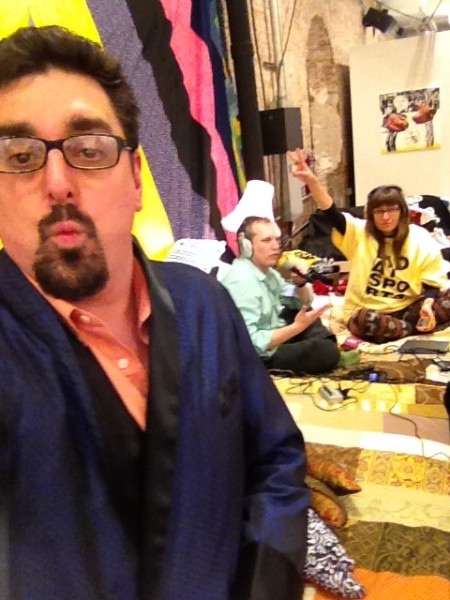 Richard Holland's retirement is a harder thing to get my head around.  What can one say about the leaving of a partner and founder? We have worked arm-in-arm together for 500 weeks and I love him like a brother. It is difficult for me to imagine the project without him. Our show will miss its ever-present host and his wit and erudition.
Richard leaves to focus on his growing Real Estate and Legal practices, and to spend a little more time with his family. There are also rumors he is amassing an army of hybrid space crafts for an intergalactic war.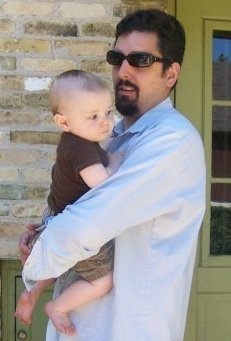 "Thank you," hardly seems to cover the debt we owe Richard and Jamilee. They have made a defining impact on the project's past and it's future and both leave shoes that can never be filled. But we will not be completely without Richard as he will continue to be a dominant voice on our twitter feed and occasionally will reprise his role as interviewer, producer, and editor. Likewise, Jamilee swore to me that she would return to writing and sharing the East Coast's art world just as soon as she settles into a solid groove.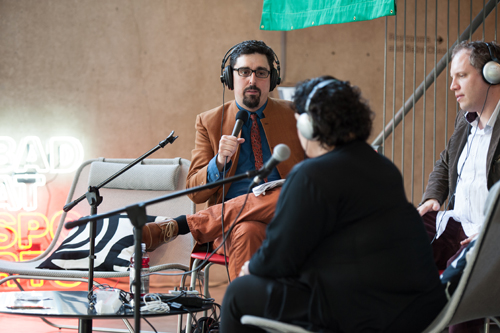 Our friends at the PMI want you all to do this by March 1st… BECAUSE IT WILL CHANGE ALL OF OUR LIVES. Also we are super excited about this.
VERSION FESTIVAL 15: 100 Watts
Festival is: April 23-May 3, 2015
Submissions are due: March 1, 2015

For the past 14 years Version Festival has introduced innovative projects that tackle local social and urban issues. The festival highlights projects and people that engage public interest and promote the cultural use of public space.
Attention radio producers, audio alchemists, activists, DJs, podcasters, record labels, ham operators, bands, storytellers, spoken word artists, time travelers, poets, librarians, art critics, educators, performance artists, and sound editors! Imagine you have a radio station. What will you do with it?
Think about it! Because just recently the FCC granted the Public Media Institute, our nonprofit corporation, a license to build a low-power FM station to serve our community and up to 2.3 million Chicago listeners. We are in the process of raising funds to build the station – it's our most ambitious media project to date.
So, this year VERSION is an on-air laboratory and campaign to create the kind of radio station we believe our city needs. Our station will be a conduit for musicians, artists, thinkers, critics, activists, and instigators from Chicago and around the world, and so our festival will serve as a beta test for producing and experiencing these essential sounds, ideas, and programs. We need your help to decide what these are. This CALL FOR SOUNDS!!! is an invitation for YOU to create a show, a sound, or an experience, for live broadcast on the airwaves and the internet.
In addition we will transform our gallery, the Co-Prosperity Sphere, into a studio for recording and broadcasting live events and programming. We will also record and broadcast live music, performance, and weird shows from clubs and spaces throughout the city. Everything presented at VERSION will be aired online, and then rebroadcast when our station is built and the transmitter and tower are installed.
We seek programs in these categories:
MUSIC: live or prerecorded DJ sets or musical performance, of all kinds
RADIO ART: programs made by musicians, artists, and critics, of all kinds
NEWS AND PUBLIC AFFAIRS: locally-produced news and public affairs programming (including documentaries)
TALK: talks, discussions, or educational broadcasting for special audiences, the general public, or your neighbors
GUIDELINES: If you want to be one of our regular DJs, consider VERSION your audition. We are accepting applications for regular shows on a monthly or weekly basis, short series, or one-offs in 30, 60, or 90-minute increments. (Shorter pieces may also be considered.) If you have a special idea requiring physical space, consider using our gallery or else please indicate the facility, time, and date you desire.
Please include the following in your proposal (incomplete applications will not be considered as earnestly):
Title of your program:
Length of your program:
Your name:
Your email:
Your telephone:
An associated URL:
A link to your program materials (this can be as simple as a Spotify playlist, an iTunes podcast, or an MP3):
A paragraph description of your program (100-250 words, in MSWord):
EMAIL YOUR PROPOSAL TO:
versionfest15@gmail.com
ABOUT VERSION FESTIVAL:
Produced by the Public Media Institute, a non profit 501(c)(3) arts organization, Version is an annual springtime arts festival that brings together hundreds of artists, musicians, and educators from around the world to present some of the most challenging ideas and progressive art initiatives of our day. The festival showcases emerging trends in art, technology and music.
For the past 14 years Version Festival has introduced innovative projects that tackle local social and urban issues. The festival highlights projects and people that engage public interest and promote the cultural use of public space.
versionfest.org
THANK YOU for your time!!
See you at VERSION 2015!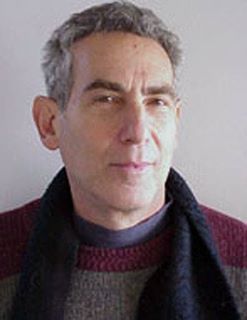 Michael Miller was an incredible educator, a great printmaker, a good friend, and my world feels a little smaller without him.
I met Michael in 2000 when I came to tour the School of The Art Institute of Chicago as a prospective graduate student. I went on to assist (TA) his classes for a couple of years and I learned much from his easy demeanor and casual laugh. He brought an unusual sense of calm to those of us lucky enough to be in his presence. As a TA, Michaels classes were heavenly. He gave me a bunch of materials and told me to work constantly and bring as much energy to the class as I could muster. If he thought I was doing something interesting, he would have me demo it for the students. It felt like the gift I needed to keep me connected to printmaking. I spent most of graduate school exploring video, photography, sound, and electronics, and I often felt like I was floating away from the discipline that had brought me to art in the first place. Michael seemed to instinctively recognize this and made sure I had a home there.
He had a remarkable commitment to his students and the students of the department of Print Media, where he taught for 40 years. He was the kind of professor you could reach out to several years after leaving school and he would happily buy you a beer and help you with your problems. His advice was always spot on and I was lucky to be have often been its beneficiary.
The thing I will miss the most about Michael is the warmth  he showed. He could always be relied upon to be a sympathetic face in an unfriendly crowd and his presence made a room easier for those of us who had to inhabited it.
I'm going to miss him.
by Lisa Wainwright.
Artist and educator, Barbara DeGenevieve, passed away on August 9 and now the world is a little less interesting without her.
Barbara was irrepressible. I first learned of this willful spirit while a graduate student at the University of Illinois in Urbana-Champaign, where she was on the art and design faculty. There was a great hubbaballo as she had called for the melt down of a 19th sculpture whose sexist bravado [gorilla with naked maiden] had been prominently placed in the entrance of the new Krannert Museum. Barbara's was a conceptual call to arms with text and photos, aided by her longtime colleague and friend, Alan Labb, and the intent was to incite conversation. This was her steadfast M.O. Years later, when I was her Dean at the School of the Art Institute of Chicago—where she taught since 1994, I was obliged to rein her in with some of the riskier projects. At one point I even placed a letter in her personnel file about not touching students' genitals, but that's a longer essay. She and I would laugh about it later, about the infamous penis and its sober critique panel. Then there was her porn class. She was one of the early pioneers to offer studio courses in this arena, and it also got her into some trouble–of course. Semester after semester, I tried to counsel her, temper her a bit. She won mostly. And bully on her. It was about artistic integrity and Barbara had this in spades. Barbara was irresistible. She could charm the pants off you –literally.
She was strikingly good looking. Thin, statuesque, with a mane of wild grey hair—she was that Medusa she had coined as her penname on one of her naughtier websites. Barbara had amazing hands with elegantly manicured nails in lurid green and decadent black, and a sexy barbed wire tattoo that wrapped around her wrist. Her voice was deep and seductive. She dressed well—somewhere between Stevie Nicks and Chrissy Hines [She's cringing at the Stevie Nicks reference]. Barbara always looked great as she was essentially always on the prowl–for sex, for ideas, for engagement, for life.
Barbara was irreplaceable. She was an amazing teacher with an enormous following. For she gave her students permission to act and think and make with uncompromised abandon. And at the same time, she insisted on their being deeply immersed in art history and theory, particularly around the leitmotifs of power, class, and race. The rigor of theory undergirded her promiscuous practice and she taught this matrix to her students. And they followed. Social media sites have been buzzing for weeks since her death. Across the country and around the world, legions of students are honoring Barbara with their thoughts and condolences. She impacted so many. More recently, Barbara became enchanted with the pedagogy of professional practice. Ironic I thought for someone who liked to break the rules and push the edge. But she was as fierce in her commitment to teaching artists how to manage their careers as she was in helping them find their voice.
Barbara was subversive and kind, radical and caring, unconventional and humane. She was a complex creature with a heart of gold–trimmed in leather. We miss her madly.
images thanks to Hyperallergic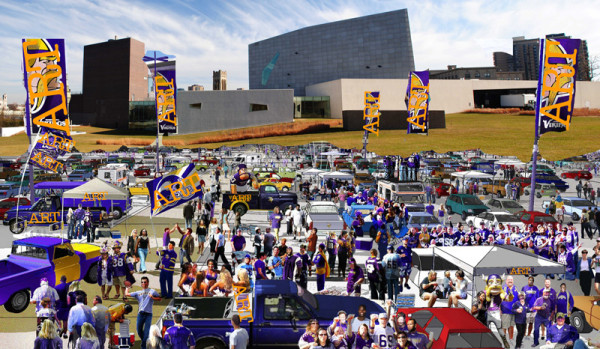 Fans of culture and brats, this THURSDAY (5-8pm) we come into our own, and we tailgate in appreciation of art.
Bring your foam fingers, tailgating supplies, beverages and a radio. We will be micro broadcasting with  David Rathman, Brian Frink, and Amy Toscani. Together we are going to chat up the MN art scene and bask in the glory of an institution one can only really love.
Bad at Sports and Cargo Space appear courtesy of mnartists.org and the Walker Art Center's Open Field project.
PS. I will let you know the frequency tomorrow!