So. Â Lots has been happening around Chicago and we've hardly had time to keep up both textually and physically. But there is a lot of important news that we have not had a chance to post – some of it involving us. So, here it is, in all its glory, a winners post for many of the big midwestern fall-ish awards; Artadia, Art Prize, Propeller Grants, and New City's "Best of the Year." I should note before we go any further that we, your friends at Bad at Sports, were delighted to have received a propeller grant and a mention on New City's list.
Congratulations to everyone from your friends at Bad at Sports.
Artadia:
The two recipients of Artadia Awards 2012 Chicago at the $15,000 level are: Tirtza Even and Deb Sokolow. The five recipients of the $3,000 awards are: Samantha Bittman, David Hartt, Lisa Lindvay, Heather Mekkelson, and Ian Weaver. (See attachment for images and descriptions of the awardees' work.)
Art Prize:
The top winners included Adonne Khare from Burbank, Calif. for her large-scale graphite on paper drawing, Elephants, which took the $200,000, publicly decided ArtPrize Award, and Design 99 from Detroit, Mich., for Displacement (13208 Klinger St), a found artifacts installation, which was awarded the first-ever, $100,000 Juried Grand Prize. Other winners include… Alois Kronschlaeger, ABCD 83, Complex Movements, Dale Rogers, Paul Amenta, and Ann Morton. Popular vote winners… Richard Morse, Mark Carpenter and Dan Johnson, Dan Heffron, Kumi Yamashita, Dennis Harris, Sandra Bryant, and Chris LaPorte.
Prop Grant (a list we are honored to be on)
America/n, Area Chicago's Issue #13, Art Patch Project (APP), Chicago Alternative Comics Expo (CAKE), The Chicago Television Project,Comfort Station, A Day Without Public Art in Pilsen, Extinct Entities,  The Franklin, GLI.TC/H, Bad at Sports, Prison-Neighborhood Arts Project, Rooting: Regional Networks, Global Concerns,  Splitbeam, and Southside Hub of Production (SHoP)
New City Best of Chicago (another list we are honored to be on for the full break down check out Dan Tucker's list here.)
Best international showing of Chicago artists
Documenta13 in Kassel, Germany
Best dinner party with Fascists, Anarchists and Feminists
Feast at the Smart Museum
Best marching band documentary by the best Chicago artist that is not a Chicago artist
Cauleen Smith at the MCA
Best art museum that is not an art museum
The Jane Addams Hull House Museum
Best conceptually complicated exhibition to be mounted in what is essentially an office
"PROGRAM / SUFFER / ABSTAIN / DEPROGRAM" Presidents Gallery at Harold Washington College
Best art interview LP
Bad at Sports
Best political art performance reenactment
Iraq Veterans Against the War
Best shout out to the Black Power poet Amiri Baraka at EXPO Chicago
Anthony Romero and Jillian Soto reading
Best art reading
"MORE" curated by Laurie Palmer at Threewalls.
Best critical art project in Chicago this year
Chicago Torture Justice Memorials project
Full Best of here.
So there you go folks! Next time we will be faster about the posting.
Chicago? Do you remember the folks at Artadia? They are the people that made the kick ass book we spent last summer with. (pictures included here.) They are also the organization that supports the heck out of some really great local and national artists and work to foster support for and awareness of artists outside of NYC and LA.
Their application cycle has once again come back to Chicago! You should apply. We are going to. The info is below.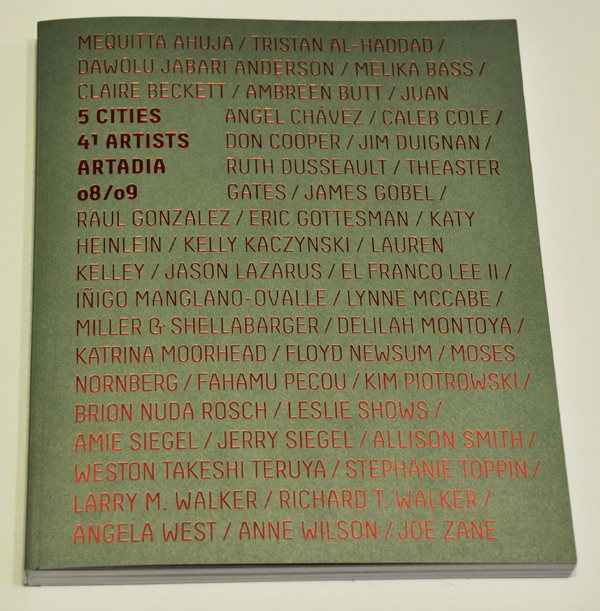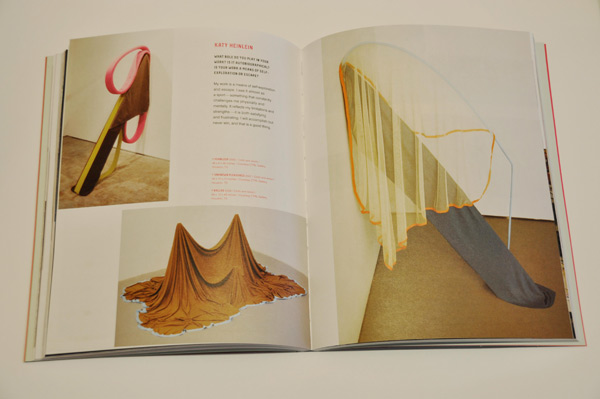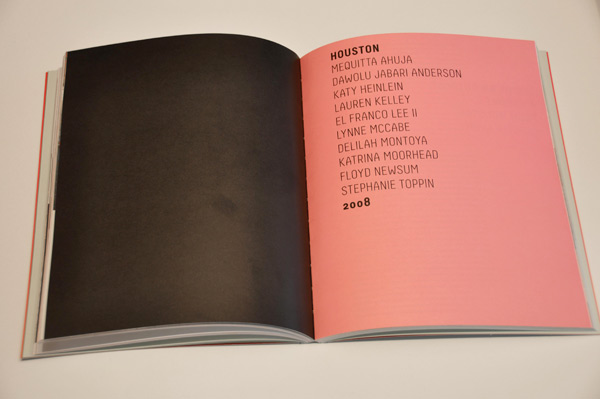 APPLICATIONS FOR THE

ARTADIAÂ AWARDS 2012 CHICAGO

CLOSE AUGUST 20. APPLY NOW!
Artadia: The Fund for Art and Dialogue is accepting applications for the 
Artadia Awards
2012 Chicago
 from all visual artists living and working in Cook County, IL. Individual artists and
collaboratives working in all media and at any point in their career are strongly encouraged to apply.
Awardees will be selected in the fall of 2012 through Artadia's two-tiered jury process. This is Artadia's
sixth awards cycle in Chicago.

Application deadline: August 20, 2012 at 11:59pm (CST).
Artadia will be hosting special programs in partnership with EXPO CHICAGO.

For eligibility requirements and to access the Web-based application, please visit

www.artadia.org
Artadia's mission is to encourage innovative practice and meaningful dialogue across the
United States by providing visual artists in specific communities with unrestricted awards
and a national network of support. Founded in 1997, Artadia is a 501(c)(3) nonprofit
organization. Artadia Awards are determined through a jury process that employs nationally
prominent curators, artists, and arts professionals. Since its founding, Artadia has awarded
over $2 million to more than 225 artists in Atlanta, Boston, Chicago, Houston, and the San
Francisco Bay Area. In 2009, Artadia launched a New York residency program for Artadia
Awardees at the International Studio and Curatorial Program (ISCP), Brooklyn. Most recently,
Artadia inaugurated a national publications and Exhibitions Exchange program offering
Awardees crucial exposure on a national level.
Lead funding for the Chicago Artadia Awards is generously provided by Larry and Marilyn Fields.
Additional support provided by Sally and Jon Kovler, Artadia's National Council members Barbara
Fosco, Jack and Sandra Guthman, and Anne Van Wart and Mike Keable; as well donations by Karen
and Steve Berkowitz, Eszter Borvendeg and Mark Wight, Curt Conklin, Dirk Denison, Brian Herbstritt,
Gael Neeson and Stefan Edlis, Pamela and Art Sanders, and Linda Warren. 
Hey universe!
Welcome to our residency/art show.  Maybe you should come visit?
We have a few events coming up in the next 8 days.
Saturday 14th noon- 4:30pm Art21 recording session/loop gallery tour.
Tuesday 17th 11am-12:30pm Live interview with a special guest
Wednesday 18th noon-1:30pm Live interview with Manuel Orellana
THURSDAY 19th 5pm-8pm CLOSING/RECORD RELEASE PARTY with DJ Richard Holland
Saturday 21st Afternoon party 1-5pm
Here is what it has looked like…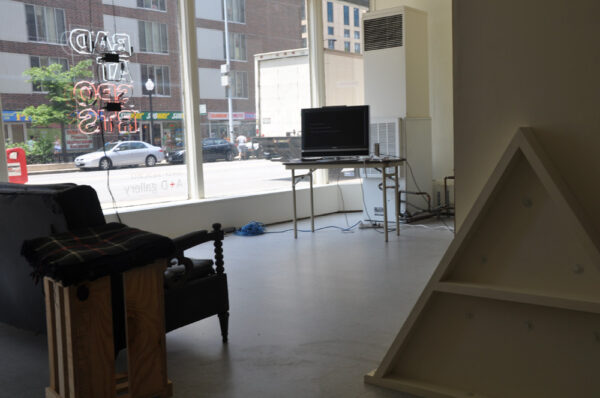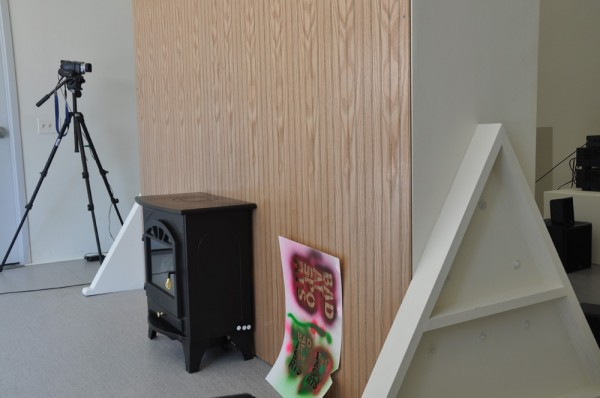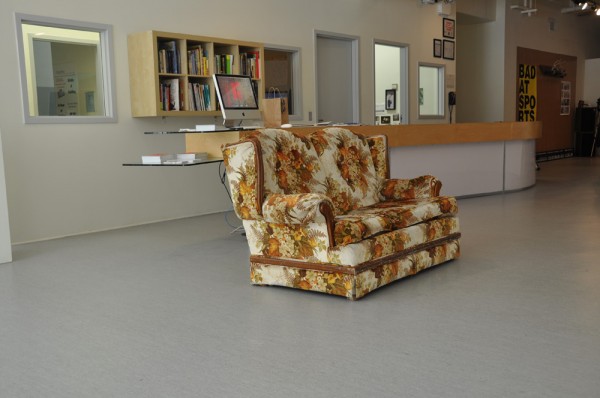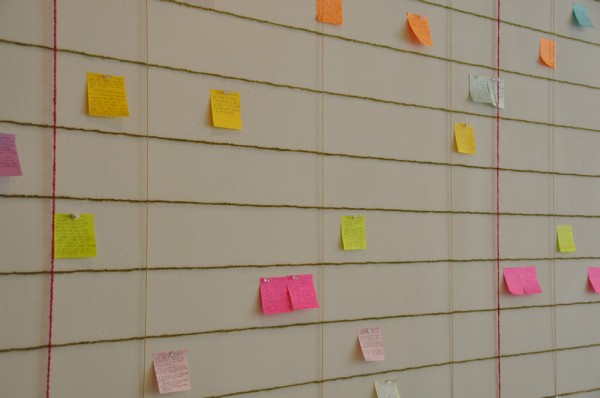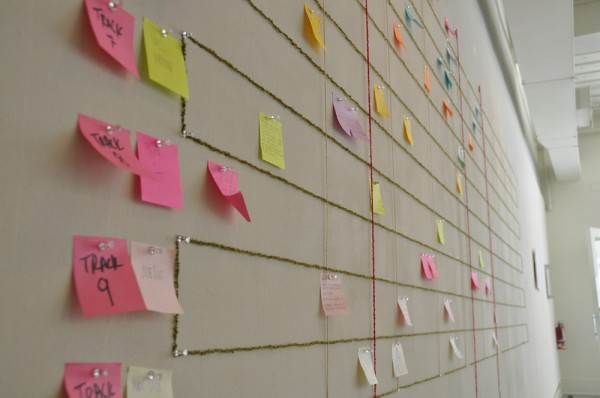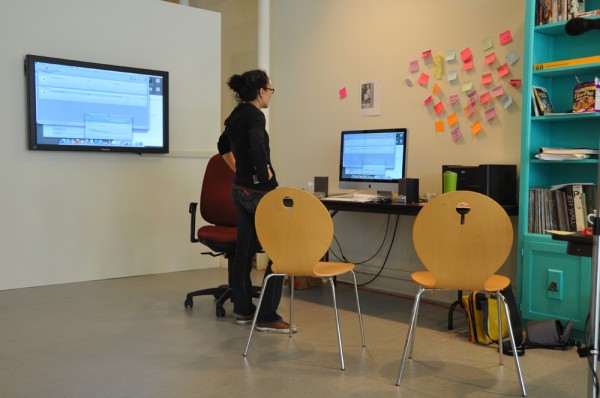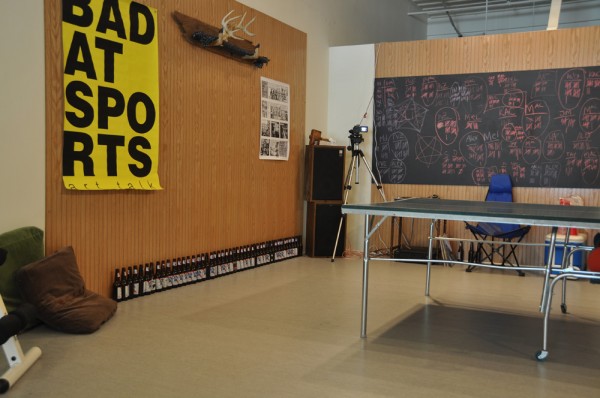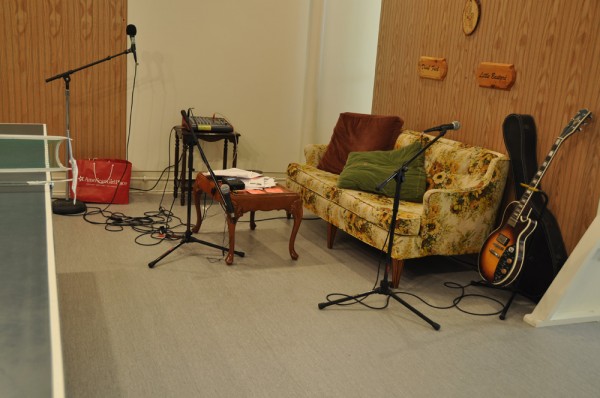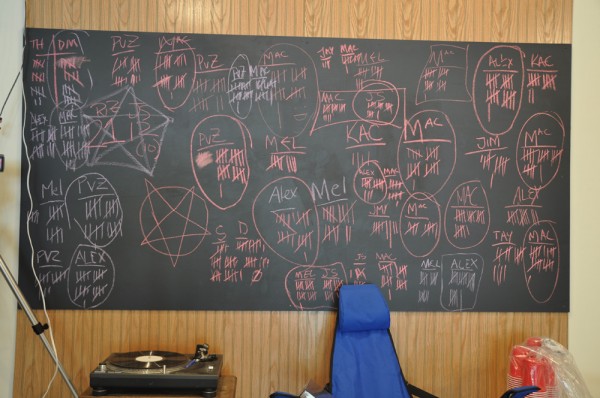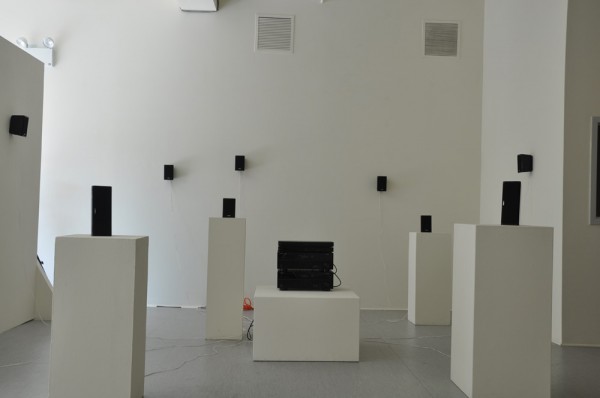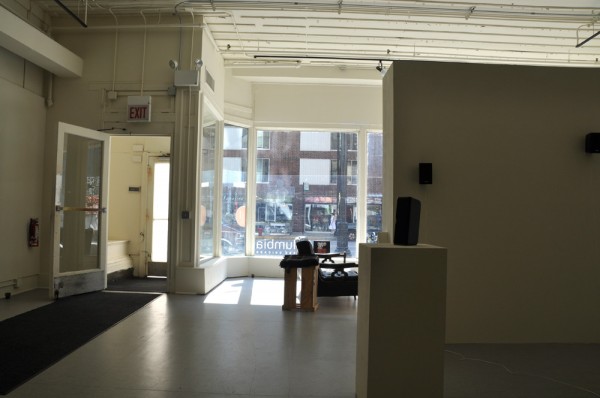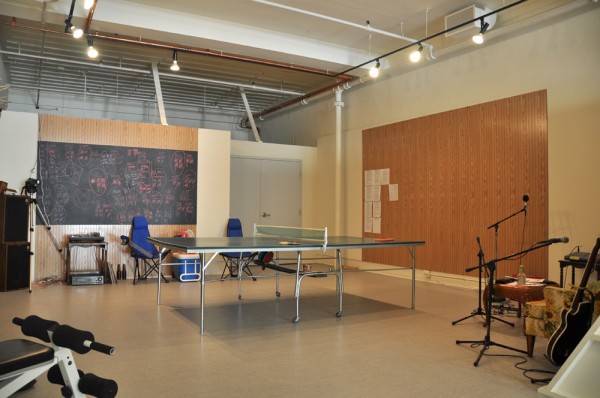 Bad at Sports needs you to know a few things…
1. Our closing reception at Chicago's A+D Gallery has been pushed back to the evening of the 19th, 5-8pm. Here is a link to the gallery page which as of this writing has not been updated.
2. This is due to our catalog/record coming out a little later then we would have liked.
3. Richard Holland will be DJ-ing the event.
4. We have two other events planned that you might be interested in. On Saturday the 14th we are going to be running a gallery tour around a number of Chicago Loop spaces and then recording the show we do for Art21 live in the A+D Gallery. The tour will start around noon and the recording session will happen around 3:30 or 4pm, all who are interested are welcome. The following Saturday (the 21st) we are planning a beer pong tournament at the A+D to celebrate the end of our exhibition/residency, "kick off" will be at 1pm.
Here is what our residency has looked like so far…

Bad at Sports Residency at A+D Gallery from A+D Gallery on Vimeo.
These are just three of the random images that are circulating on my desktop?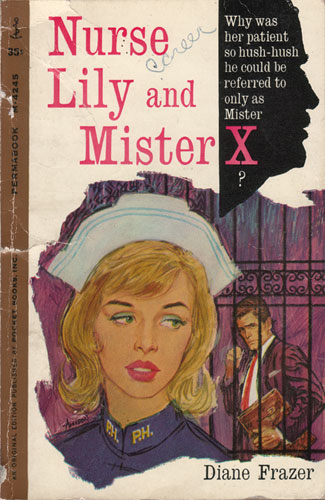 Bad at Sports would like to thank the Chicago Reader and its readers for naming us Chicago's best Visual Art Blog in their survey this year!
You can find the list here…
http://www.chicagoreader.com/chicago/BestOf?category=4053660&year=2012