Good news for long time friend of Bad at Sports, Anthony Elms, he is heading to Philadelphia to curate for the Institute of Contemporary Art!
We say Hell Yes!
Anthony's departure will be a major loss to this community but our loss, is there gain and it is nice to know that the Philadelphia recognized what we had. We are sure that this is just the beginning of some fabulous things for our friend and regular contributor, Anthony.
Well done.
INSTITUTE OF CONTEMPORARY ART
FOR IMMEDIATE RELEASE: OCTOBER 24, 2011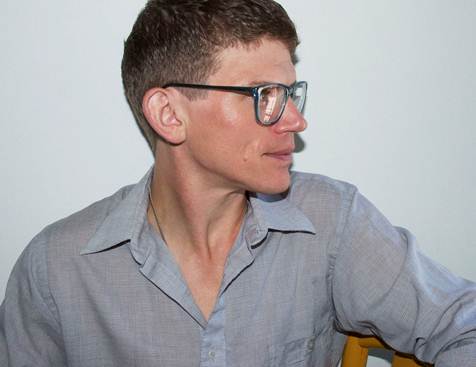 Photo: Erin Leland
INSTITUTE OF CONTEMPORARY ART APPOINTS
ANTHONY ELMS AS NEW CURATORÂ Â 
 
PHILADELPHIA, PA
The Institute of Contemporary Art at the University of Pennsylvania, is pleased to
announce that Anthony Elms will be joining the ICA as Associate Curator. Anthony
has worked as an independent curator and writer, and he was Assistant Director
of Gallery 400 at the University of Illinois at Chicago for six years. He edits and is
the curator of WhiteWalls, an alternative space for artists' publication projects
founded in the 1970s. Anthony is just completing work as part of the organizational
team behind this year's PERFORMA visual art performance biennial in New York.
"It is common to think of museums like the ICA as non-collecting, but that isn't true,"
Anthony said. "They do not have art objects, but they collect histories and
experiences with the artists that have exhibited. In that sense, I could not be
happier to join a museum with the distinguished and energetic collection of the ICA."
"I am looking forward to having Anthony's vision, and his passion for publications,
enrich the work of our stellar curatorial team," says Robert Chaney, Interim Director.
"We met Anthony when he co-curated the Sun Ra exhibition that ICA hosted,
organized by Hyde Park Art Center," adds Senior Curator Ingrid Schaffner. "This is a
wonderful outcome to our first collaboration," adds Senior Curator Ingrid Schaffner.
Anthony's recent projects include Blast Counterblast; More Alive Than Those Who
Made Them; Glenn Ligon / A People on the Cover, and Unicorn Basking in the Light
of Three Glowing Suns. He was a co-curator of Pathways to Unknown Worlds: Sun
Ra, El Saturn and Chicago's Afro-Futurist Underground 1954-1968, which enjoyed
enormous success when it traveled to ICA in 2009. His writings have appeared in
Afterall, Art Asia Pacific, Art Papers, Artforum, May Revue, Modern Painters, New
Art Examiner, and Time Out Chicago, and he has also written essays for numerous
catalogues. He received a BFA in painting from Michigan State University and an
MFA from the University of Chicago, and he continues to exhibit as an artist. In
addition, Anthony is an enthusiastic drummer and record collector. He is also
interested in ghosts. 
Tomorrow Tonight Richard Holland and Duncan MacKenzie host a live discussion with some amazing folks at the De Paul Art Museum…
Come check it out!!!
Making it in Chicago:
Building an Art Career in the Second City
September 19, 2011
Panelists include:
Monique Meloche, Director – moniquemeloche Gallery
Shannon Stratton, Executive Director – Three Walls
Shane Huffman, Artist
Oli Watt, Artist
Rob Davis & Michael Langlois, Artists
Moderated by Duncan Mackenzie and Richard Holland of the Bad at Sports Podcast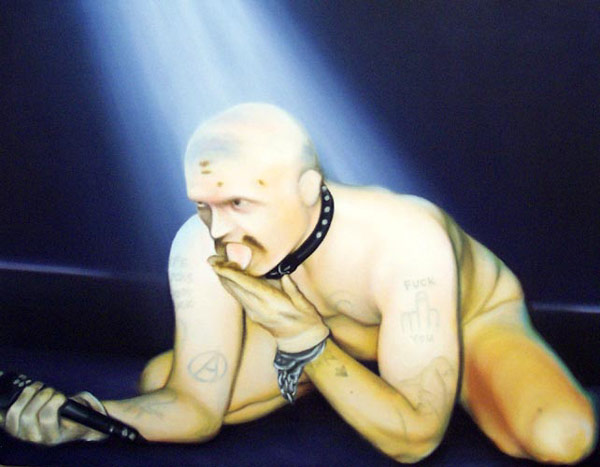 This seems like it is worth checking out…
Type A
Monday, September 26, 6:00 p.m.
SAIC Columbus Auditorium, 280 S. Columbus Dr.
Free admission
Type A is a collaboration between Adam Ames and Andrew Bordwin. Working together since 1998, Type A create videos, video installations, photography, sculptures, and drawings that deal with issues of masculinity, territory, competition, and collaboration in contemporary society. Though competition runs through every element of existence, the demand put upon men to be competitive can be especially severe. This is initiated in childhood and continuously intensified; if one is "type a," then these challenges are not only expected but also necessary to the definition of one's character. Type A explores the ways in which men compete, challenge and play, and the resulting social and psychological imbalances, in works ranging from psychologically disarming to profoundly absurd. Type A has exhibited extensively at institutions including the Indianapolis Museum of Art, Indianapolis; Aldrich Contemporary Art Museum, Ridgefield, CT; Tang Teaching Museum and Art Gallery, Saratoga Springs, NY; DeCordova Sculpture Park & Museum, Lincoln, MA; Walker Art Center, Minneapolis; List Visual Arts Center at MIT, Cambridge, MA; Centrum Beeldende Kunst, Rotterdam, The Netherlands; Centro de la Imagen, Mexico City; Contemporary Art Center, New Orleans; Institute of Contemporary Art Palm Beach, FL; UCLA Hammer Museum, Los Angeles, in addition to numerous other venues.
First the "Good News:"
You might not know this, but for the last 6 months the Bad at Sports has been doing a once a month art "gabfest" for the Art 21 blog. One of the folks we do that "gabfest" with is a former guest of the show, Dan Gunn, and he has a 12 x 12 exhibition that will open to the public tomorrow. We can't wait to see it and I am sure you feel the same.
The "Bad News."
I got an inexplicable e-mail this week from Jim Kempner, all it said was "Gallery Closed." Now this might not strike many of you Midwesterner's as important or relevant news (what is one more closed New York space) but that is where you, my friend, are wrong.  The reason is that Jim Kempner is also the purveyor of "The Madness of Art." Which began with this episode of raw genius and the Chicago legend Tony Fitzpatrick. We can only wonder if there will be more of "the madness" to come.
UPDATE: Seems like the gallery is still out there killing it big style. Also the Madness's third season just dropped. Â Check it out at…Â http://themadnessofart.com/category/season-3/
TONY from The Madness of Art on Vimeo.
So we at the "Bad at Sports" have been trying to only post calls occasionally, but this one seems kind of special. This one involves helping to construct a South Side Community Center. It sounds pretty freaking amazing. The downside seems to be that it is on the south side of Chicago and thus it joins the ranks of many of our favorite community-oriented projects which we don't manage to get to as often as we would like.
Why can't this be happening in Albany Park? they asked that we update with the following info…
"I wonder of we can add that we will be open every Saturday from 10-6p.m. until we open October 1st for studio visits, house tours and work days!

Each week we will have a builder/renovator on deck to teach us a special skill like how to putty windows, interior painting techniques, how to tile a floor (these should be read mentally with an upbeat voice that lifts at the end of each life skill, thick with the stuff of exuberance and anticipation!) In true Tom Sawyer style!" 
Check it out it might also blow you mind. What follows is the invite to the opening of the space and the call for builders, helpers and community fans.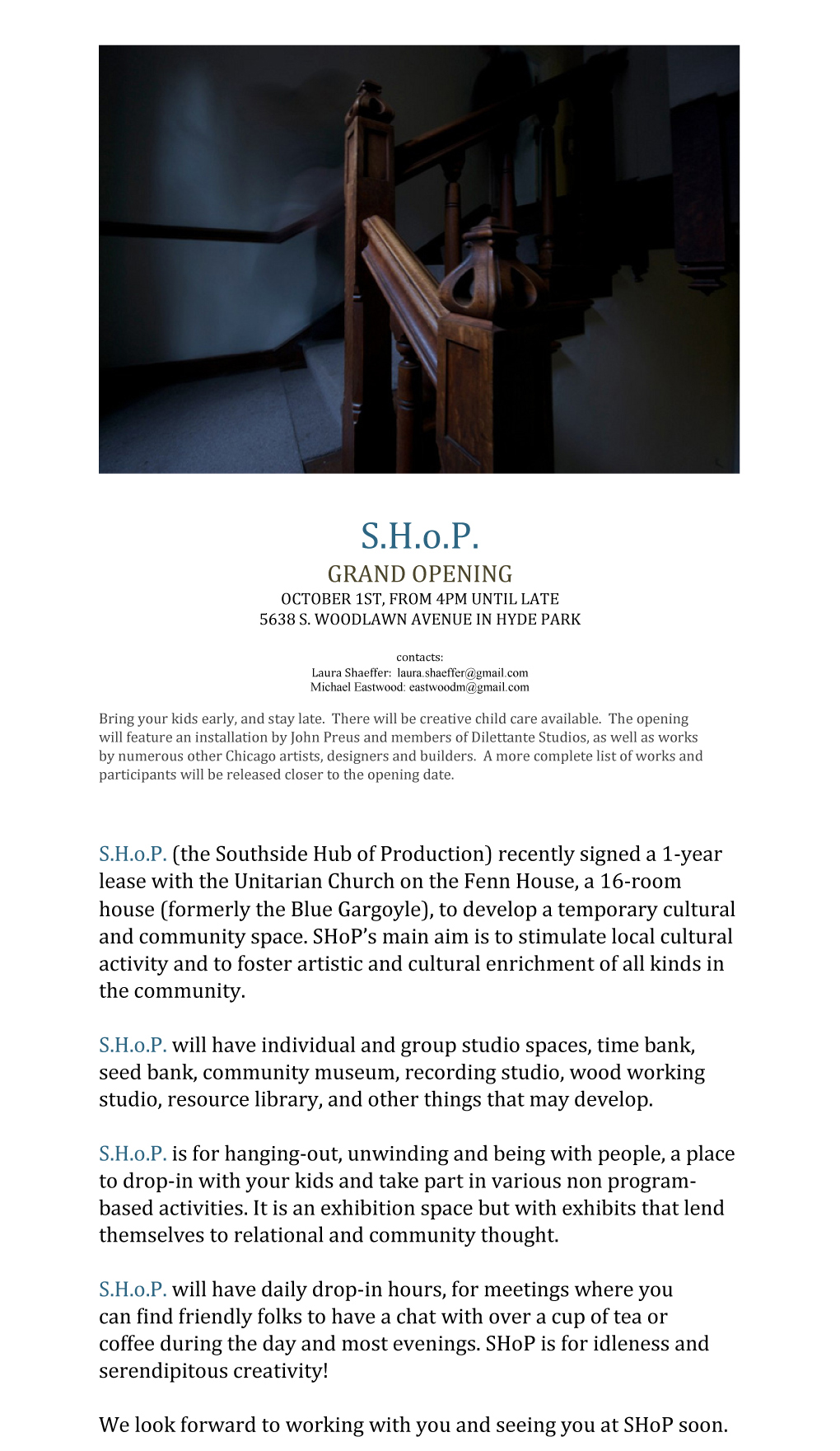 Fellow builders/makers/artists,
S.H.o.P. (the Southside Hub of Production) in collaboration with Dilettante Studios would like to invite you to propose an installation, project, built-in, or work with other artists/designers/builders on existing projects, for our upcoming grand opening.  SHoP recently signed a 1-year lease with the Unitarian Church on the Fenn House, (formerly the Blue Gargoyle) to develop a temporary cultural and community space as an extended iteration of the Op Shop, Laura Shaeffer's ongoing project.
SHoP focuses on cooperative learning, skill sharing, community involvement and development, inter-generational events and programs, and developing manual competency.  SHoP will house exhibits, salons and conversations, workshops, classes, potlucks, a kunstverein (community museum), a recording studio, a wood working studio, social clubs for various ages, a library for unpublished and self published works, a seed bank, and a time bank … and other things that may develop.
The Fenn House has 16 rooms, some available for rent as artists studios or small not-for-profit businesses.  Some may remain open as installation spaces or experimental rooms that will be adaptable to artist/design projects.  Follow this link for pictures of Fenn house.   There will be an open house this Saturday the 27th, between 2 and 4 p.m. if you would like to see the space and propose an idea.
We would like to invite you to design/build something for the space, a piece of furniture, an installation, a treatment of a room, a playful interactive design of a room, a meditation on some aspect of domestic/family (in the broadest sense)/community life… or something we haven't thought of yet.  Projects will be judged according to relevance and suitability to the space and expected audience, which will include a wide range of age and ethnicity.
Aside from proposing your own projects, there are a couple of possible ways to contribute your talents and skills.
1. Artist/builder John Preus recently relocated furniture (desks chairs, office and classroom furniture) from his installation, the World as Text, at Columbia College down to the Fenn House, as part of his project, Slow Recovery. The project considers forms of care and usefulness, and will document the varied and ongoing transformations of the pieces of furniture over the course of their lifespan, as the objects are re-written into varied and novel functions.  Some of the furniture will be turned into a bar/jungle gym, and Preus welcomes help from adults and their children in designing and building the Jungle Bar, which will serve local home brews to the parents, and lemonade for the kids.  Parents can chill while their children get hopped-up on sugar.
2. Re-imagine John's furniture in some other form, such as one of the following:
3. SHoP will need a number of functional installations that also welcome creative, artistic, poetic, conceptual play.  Needs include:
-a stage for performances, either movable or able to be used as a seating platform, or able to accommodate potlucks, sitting/eating.
-modular and portable seating
-plant life installations-things in the space that involve living elements
-office, kitchen, bathroom and library interventions
Rather than being paid in dollars, any labor you put in for SHoP can be logged into the time-bank and later redeemed for other goods and services volunteered by other community members. More detail on how the time-bank works will be available soon.
Your names will be listed in all opening literature along with wall tags describing the pieces that you work on.  Preus will be featured in an artist profile in an upcoming Chicago Reader as part of the beginning of the gallery season opening, and the SHoP project will be featured.  Installations may be proposed for the entire year, or for a shorter period of time depending upon their function and durability.
Proposals are only a paragraph describing your project, or your interest in being involved in one of the listed projects.  Skilled builders/designers can also volunteer to lead a team to build out one of the proposed Please send all proposals to: shoppropdrop@gmail.com
We look forward to hearing your ideas!
-SHoP cultural committee