Something we don't do enough of here at Bad at Sports is trumpet the successes of our various contributors.  It sort of happens piece meal, sometimes, but considering that the project is and always will be an artist run type thing – our collaborators are more then just the deep thinkers, aesthetes, and vulgarians you know them to be! Such is the case with our Tom Sanford and his new show at Kravets|Wehby in NYC.
"Café des Artistes" consists of 13 paintings. 10 paintings are images of notable New Yorkers and help define the cultural milieu of the city.
The show includes new portraits of Marcus Samuelsson, Diane Von Furstenberg, Walt Fraizer, Bill T Jones, Tina Fey, Woody Allen, Nicole Eisenman, Michael Bloomberg, The RZA,  & Jonathan Lethem, and they are featured along side three "New York Genre Paintings."
http://www.kravetswehbygallery.com
http://www.tomsanford.com/2013/08/cafe-des-artistes-at-kravetswehby-gallery/
(left) "The Writer (Jonathan Lethem)" 2013, oil on board, 36" x 24". (right) "The Clarinettist (Woody Allen)" 2013, oil on board, 36" x 24"
(left) "The Mayor (Michael Bloomberg)" 2013, oil on board, 36" x 24". (right) "The Painter (Nicole Eisenman)" 2013, oil on board, 36" x 24"
Maybe you should go see them?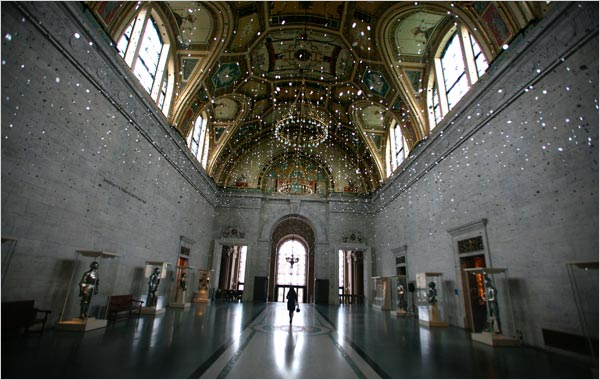 From Modern Art Notes…
In an effort to spotlight the collections at the Detroit Institute of Arts that would be lost if the threatened sale of art in collections at the DIA are sold, all day long Modern Art Notes and many other sites will be spotlight art at the DIA. I'll be featuring roughly an artwork an hour for the next ten hours. I hope this will help  spotlight both the collection at the DIA and the access we have to Detroit's art. I think that the more people think about what's at the DIA, the more concerned they'll be about what could happen there.
How can you help support the DIA? Share artwork here on MAN and at other sites with your friends. If you live in Michigan, tell your elected officials that the future of Detroit is important to you and that you don't support a fire sale of the city's future. Best of all: Join me in becoming a member of the Detroit Institute of Arts.
To read more about what we're doing here, check out these stories in the Detroit Free Press and in the Detroit News.
So genius brilliant strange that it can only be art, let's agree to call it a serious WTF? You can find their youtube channel here.
Christian Kuras and I have been busily preparing for a class we should have called "The Decent into Awesome." A class that brings together Avital Ronell, Silkscreens, and Juggalos/Celine Dion, publishing as form, and the new sincerity manifesto, so wrong it can only be right. It is going to be magic. We will make, talk, collaborate, share, and be awesome. (We will definitely figure out whether awesome is really something we want to be and no prior printmaking experience is necessary!)
Our friends at Ox-Bow just let us know that their are still a couple of slots open in our class and we thought we should remind you of the life altering good times that can be had at Ox-Bow. I am going to be polite and not mention the dance parties or Eric May's (and co's) amazing cooking or the blazing good times that will be had around the fire every evening. I will just mention that there are still slots available in the following classes and that it is one of the greatest experiences to give your art life.
Towards a New Sincerity with Christian "North" Kuras and Duncan MacKenzie (7/14-7/27)
Lithography with Mark Pascale  (8/11-17)
If this was is not enough maybe you should check out these images and maybe you should come?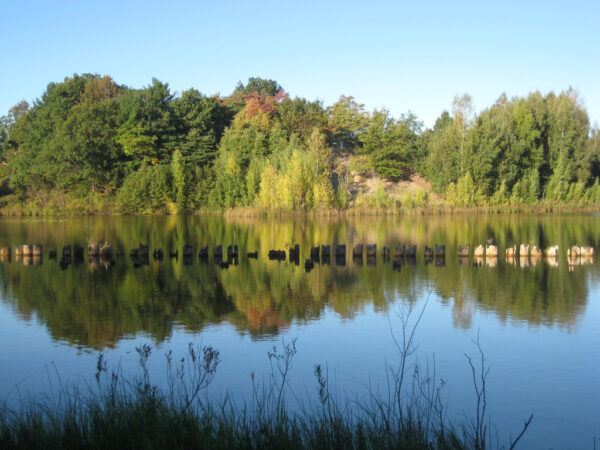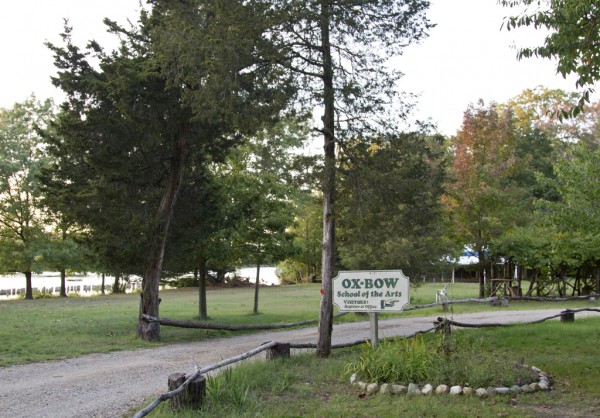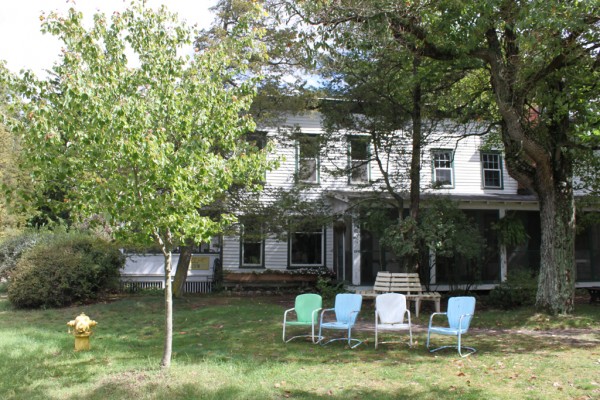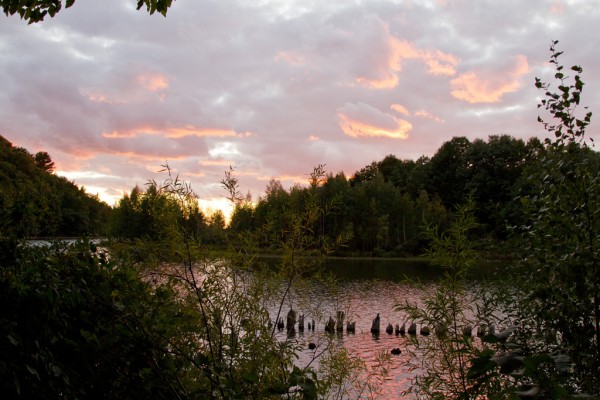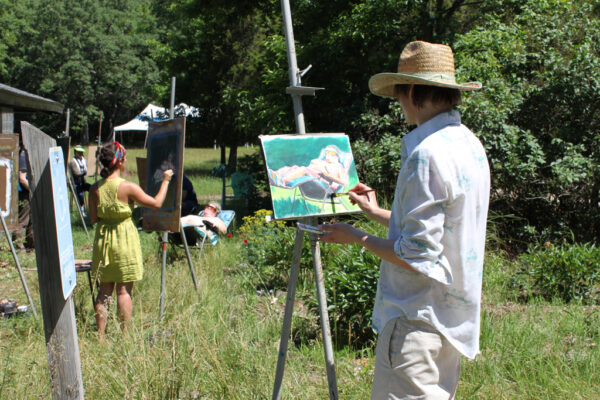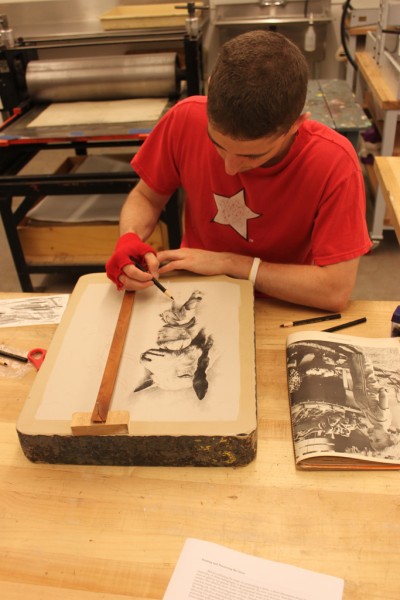 And also in the New York Times!!!! Â Points if you check the shirt she is wearing.
LINK…Â http://www.nytimes.com/2013/06/06/fashion/ambling-through-bushwick-open-studios.html?pagewanted=all&_r=2&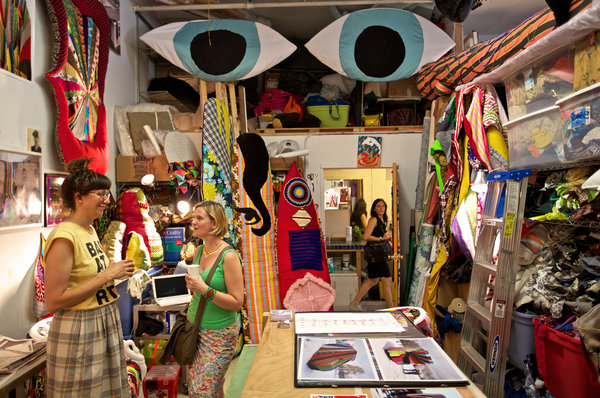 Way to represent Sister! ALSO, AMANDA WAS IN THE GOD DAMN TIMES. (This is the second time. She is killing it.)