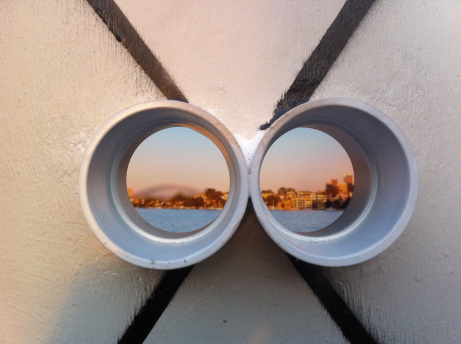 An interview with Melbourn-based artist Amy Spiers — we talk online dating, social practice  and plans to remove the Sydney Harbor Bridge in an upcoming, collaborative work "Nothing To See Here." Amy Spiers is a Melbourne-based artist and writer interested in socially engaged and participatory art. She employs a cross-disciplinary approach that includes photography, video, installation, text and performance for both site-specific and gallery contexts. Amy completed a Master of Fine Art at the Victorian College of Art in 2011. During her studies she explored strategies for inviting viewer participation in her art. Listen to our convo here.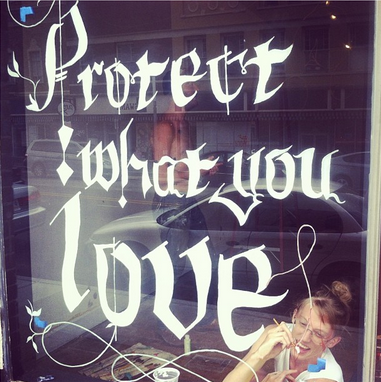 Wendy Lee Spacek submits the last segment of her summer series of Indianapolis adventures focusing, this time, on what fall has in store:
Perhaps it will be enough to convince some of you Chicago-dwellers to make the 3 hour journey down?
Top 10 Weekend Picks from Stephanie Burke!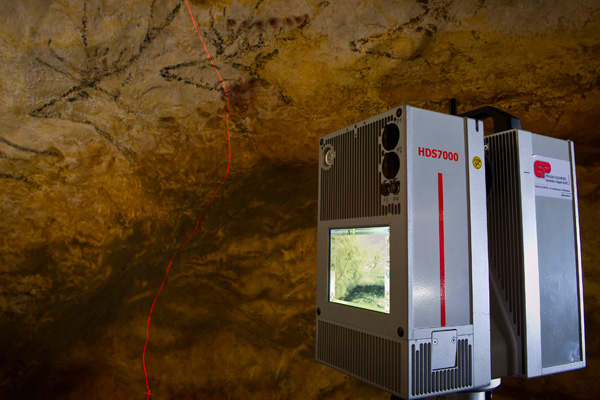 A guest post from Daniel Baird came in this week, by way of Chicago Artist Writers. Baird writes about the Field Museum's exhibit Scenes from the Stone Age: The Cave Paintings of Lascaux, exploring the implications of the replicas its contains and their relationship to virtual space:
This possibility of representing the cave structure in virtual space results in a new consideration of aura. In becoming virtual, the caves are now equated with any digital model of any object and as a result now exist in historical ambiguity. A digital spoon, table, asteroid, CAT Scan, height-field map of a farm in Nebraska or the Lascaux Caves all share the potential to exist simultaneously with one another, and at any scale, in the digital terrain. The digital caves are now a pseudo-artifact that share a likeness with the function of the souvenir. The 3D model of the cave presents the possibility for an acute historical analysis of the markings on its surface by way of mimicking the lighting conditions, zooming into the surfaces and experiencing time inside of the virtual models.  It also allows for them to be placed in any virtual situation as object, container or reference.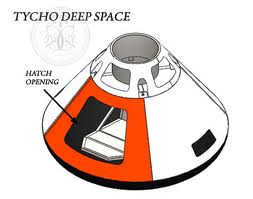 For anyone seeking fortune, endless opportunities are all here.

1. Hatch Project: Curator Application deadline: September 8, 2013 Fee (USD): $15.00
HATCH Projects is a yearlong, juried incubator for contemporary Chicago artists and curators that strives to support an ecology of curatorial and artistic practice. A pioneering initiative of Chicago Artists' Coalition (CAC), HATCH Projects fosters shared experimentation, exchange and creativity to produce ground-breaking exhibitions and programs.

Four Curator Residents are accepted into the program based on an application evaluated by four leading and established Mentor Curators (To be announced). Curator Residents are then responsible for selecting the twenty-four Artists Residents. Each Curator Resident manages a group of six artists for the year to realize three innovative and experimental exhibitions and public programs at CAC. In addition, curators receive professional development through feedback from and working with Mentor Curators, as well as through conversations and critiques with an active peer-to-peer creative network. Through this unique hands-on experience and mentorship program, curators develop valuable insight and experience in contemporary exhibition making. Read about it here.

This week in the podcast realm of Bad at Sports: I had the great opportunity to sit down and talk with Claire Doherty in Portland this last May. Doherty was a keynote speaker at Open Engagement where we met. She initiated Situations, where is is currently the Director, in 2003 following a ten-year period investigating new curatorial models beyond conventional exhibition-making at a range of art institutions including Ikon Gallery, Birmingham, Spike Island, Bristol and FACT (Foundation of Art and Creative Technology), Liverpool. Listen to our discussion about art in public space, alternative models for funding and curatorial practices here.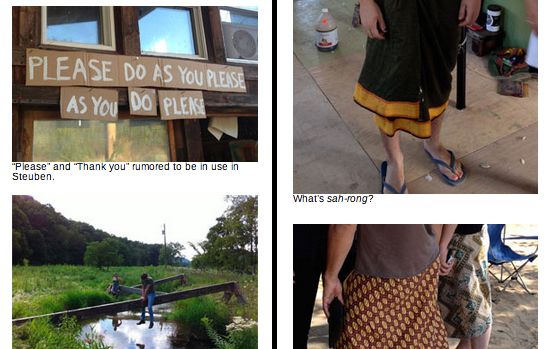 Edition #16 came in this week with notes about the magnetic field of Roger's Park galleries, the pilot episode of "Better Luck Next Time," (a newlyweds-style game show for artistic duos), dispatches from ACRE, and noted recent popularity of the sahrong. That and much much more here.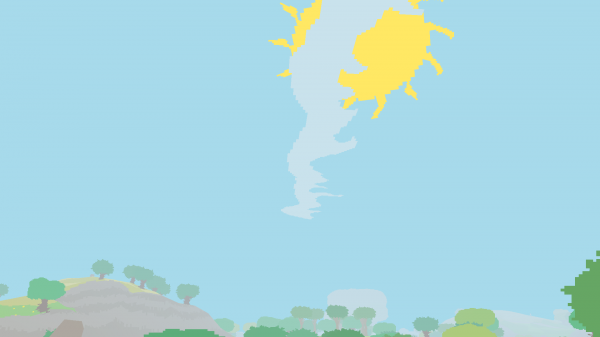 Paul King kicked things off on Monday with a vivid description of Protues, an a-typical, evocative video game:
To move past the title screen and into the game, you begin by clicking the silhouette of a distant island. After fading, the screen opens from a murky black into a gently disappearing elliptical shape, as though you were slowly opening your eyelids. You've awoken in what appears to be an endless ocean, a muted sea-green punctuated by the gentle lapping of white reflections. In the distance, you begin to make out the outline of a shrouded landmass. As you trudge towards it, the only anchor in the game's ceaseless sea, you can practically feel the sunlight of the raincoat-yellow orb shining in the sky.

Everything in Proteus is rendered in a blocky, colorful style that should be familiar to everyone who's ever seen an early pixelated video game. (Think the "ball" of pong, or the sharp edges of Mario.) But the style isn't due to a lack of processing power or graphical method; instead, the world's lack of texture translates into a picturesque canvas of flat colors, almost as though you were gazing directly into a visual interpretation of one of Brian Eno's ambient tracks.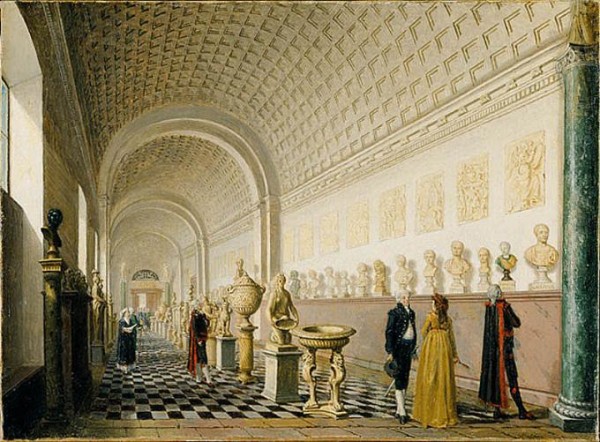 This week, James Pepper Kelly submits The Greatest Proposal for hi-fiving high culture, via an imaginary embodiment of Judith H. Dobrzynski and James Durston:
Imagine that a writer named Judith H. Dobrzynski boards a plane. She's ambivalent about her recent op-ed for the New York Times, "High Culture Goes Hands-On," in which she mourned the loss of a classic, passive museum experience. The response was decent (63 comments and a spot on the "most-emailed" list), and the negative response didn't go much beyond baseless ad hominems ("crank," "elitist"). But real-world impact? Judy sighs. She tries not to think about institutions these days, their obsequious rush to digitize, crowdsource, and create a "fun experience" for all. Instead, she thinks about real change: about her upcoming fellowship at the Salzburg Global Seminar in Austria, and how she helped influence the country's new Holocaust restitution laws. Judy sinks back into her business class seat (being a Fellow has perks!), orders a tomato juice and relaxes, thinking of all the reading she'll be able to catch up on in the air.
Juliana Driever interviewed Chris Stain who's "characteristic large-scale murals evolved out of his practice as a graffiti writer, and stand today as a kind of contemporary nod to WPA-era portraiture, featuring the faces and plights of everyday people in all of their affecting, confrontational realism." When asked about how graffiti has changed since the 80's, and whether there is a difference between graffiti and street art, Stain replied:
In one sense it's all art but there are different energies to what is known as "graffiti," mostly lettering based primarily using aerosol paint, and "street art" which runs the gamut of various mediums. As for the letter-based movement, it has changed quite a bit since the 80's. Technically, its reached levels unimagined back then through the help of all the newer spray paints on the market with lower pressure and cap options. The introduction of the internet helped styles develop more rapidly as it was easier to access photos from all over the world, get new ideas, and spark creativity.
Top 4 Weekend Picks with love from Stephanie Burke!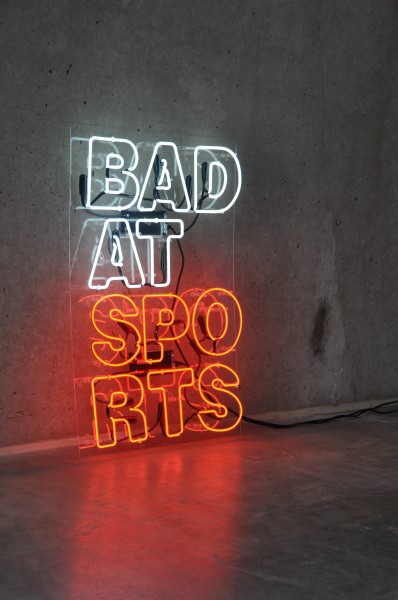 I reposted an interview with EXPO's Stephanie Cristello, and Bad at Sports' own, Richard Holland and Duncan MacKenzie. They discuss the upcoming newsprint publication Dana Bassett is spearheading, exactly how much gossip said paper will contain, and the interviews Bad at Sports will be conducting on site at the art fair:
Duncan MacKenzie and Richard Holland of Bad at Sports are two of the best in town to talk with about art. Known for their witty commentary and contemporary art talk platform Bad at Sports, they are most admired for their weekly podcasts and blog. The three of us sat down to discuss their involvement with EXPO/2013 – the recent venture of a newspaper that will be distributed throughout the fair spearheaded by What's the T?columnist Dana Bassett entitled The EXPO Register, and the live interviews they will be fielding from their booth next to the /Dialogues stage. The lineup for this year's panel is impressive, titled "One-on-One," just one of many sports puns, MacKenzie and Holland will be in conversation with gallerists, directors, and curators, such as Solveig Øvstebø of the Renaissance Society, Elysia Borowy-Reeder of the MOCAD Detroit, and Director Charlie James, as well as artists William Powhida, José Lerma, and Sanford Biggers. While the details of these interviews are kept secret (you will just have to see them in person to find out), our conversation breaches the extent of Bad at Sports coverage at the fair, their plans for the paper, and MacKenzie and Holland's bucket list – like an interview about interviews, or something along those lines.
Monica Westin interviewed Zach Cahill about the third and final installment of  "his epic USSA 2012 project," presently on view at the Smart Museum and now called USSA 2012: Wellness Center: Idyllic—affair of the heart. In this interview Cahill composes as imaginary travel brochure for the USSA, flowers on facebook, and art mourning:
I mean I very much like the direct experience of being in front of an art work, but I enjoy being haunted by art works too…a visceral quality that occurs with the work of some of my favorite artists…they infect me and I can't stop thinking about it…Ideally, I'd like my work to do both: give off an affecting sensation for the viewer and to haunt them after they walk away from it… my work wants to have its cake and eat to…. 

And last but not least, I posted a series of upcoming opportunities including the call for Anchor Graphics' Artist in Residency program at Columbia College. That and much more here.

1. Chicago Printmakers! Check it out:Anchor Graphics Artist in Residency at Columbia College * Completed entries must be received by September 28, 2013 * Notice of acceptance will be emailed by November 4, 2013. * The residency dates will be scheduled by arrangement
Anchor Graphics is offering 9 three-week residencies this Fall/Winter/Spring from December, 2013 though August 31, 2014. The residency is intended to provide time and facilities for an artist to work on a specific project. This residency is directed towards emerging or mid-career artists proficient in print-media. The selected artist will be provided with shop time, space and some resources to work on projects as articulated in their proposal.  More info here.

2. Want to write for an LA art mag? Deadline for submissions: September 3, 2013. Publication date: Fall/Winter 2013 
VIA Publication is now accepting submissions for Issue 02. We are open to many forms of content: essays, photography and text, interviews, reviews, and bodies of work. We ask that all written submissions relate to contemporary art, music, and food culture in or around Los Angeles.  Please submit a 500 word proposal, supporting images and a writing sample to info@viapublication.com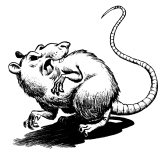 3. And another writing call (but you have to send pitches today) submit to Rattle – A Journal at the Convergence of Art and Writing
We are very pleased to now be inviting submissions for our fifth issue of Rattle — A Journal at the Convergence of Art and Writing.  For our fifth issue the submissions guidelines remain the same as previously, and can be found at our website: http://rattlejournal.org.uk/submissions/ Rattle is a journal of art, writing and thought. Submissions may include, but are by no means limited to, theoretical and critical writing, page-based artworks and projects, reviews, fictions and poetry. We are actively seeking innovative approaches to working on the page. Interesting and unusual submissions are encouraged regardless of their form or subject. In the true spirit of Rattle, we particularly encourage submissions of collaborative work, projects in series and pieces which develop innovative ways of bringing image and text together. Guidelines and past issues here.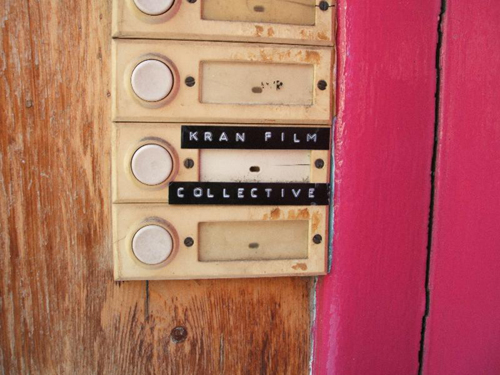 4. KRANFilm Resident: OPEN CALL for curators and researchers in video and film art. Deadlines 10th September 2013, and 24th September 2013.

In October and November 2013, KRAN Film is organising in Brussels two residencies for cultural operators, with a particular interest in independent, non-commercial video art and art films. During the period of 10 days, each resident will have the opportunity to visit Flemish film and video archives (Argos, VAF, Cinematek, Plus-tot te laat, Cinema Nova, Auguste Orts, 68septante, Kran Film); meet Flemish film makers and film professionals; deliver a lecture, debate or presentation at the RITS School of Arts; and present a screening programme at Beursschouwburg. In total, two residents will be selected – one for the October and another for the November residency. The residency offers travel costs to Brussels (return ticket – limited amount), accommodation, per diems, fee and a small budget for screening rights costs. check it out here.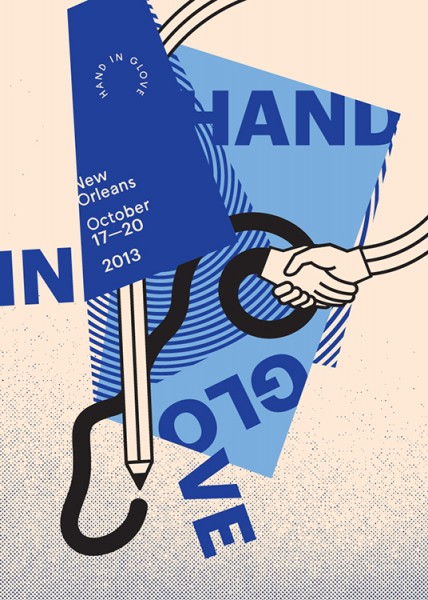 5. Registration has begun for the Hand-in-Glove 2013 Conference in New Orleans hand-in-glove.org
Press Street is proud to be the host organization for Hand-In-Glove 2013, a national conference for independent visual arts organizers working at the crossroads of creative administration and studio practice. Hand-in-Glove 2013 will take place in New Orleans Thursday, October 17 through Sunday, October 20, 2013. Hand-In Glove is an itinerant conference started in 2011 by ThreeWalls in Chicago, IL for artists and organizers participating in a national dialog on creative activity happening outside of traditional institutions. The conference aims to facilitate supportive and deepening conversations on the pragmatic realities and imaginative possibilities of organizing exhibitions, re-granting programs, publications, residencies, public programs, platforms for projects, and a variety of other programming that challenges traditional formats for the production and reception of art at the grassroots level. The conference welcomes spaces and projects that are self-organized, independent, and noncommercial. It also welcomes organizations that started small but have grown big, retaining the artist-run values and priorities that were a part of their founding. More on that on their website here.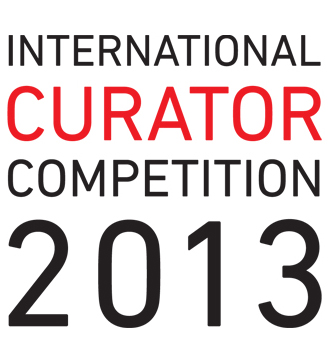 6. Akbank Sanat is pleased to announce the second edition of the International Curator Competition. Curators are invited to submit proposals by September 10, 2013.
Started in 2012, Akbank Sanat International Curator Competition has the goal to provide support for emerging curators, reinforce interest in curatorial practices, and encourage new projects in the field of contemporary art. The winning curator is given opportunities to realize the proposal as an exhibition that will take place in the first half of 2014 at Akbank Art Centre, Istanbul, accompanied by an exhibition catalogue and additional activities. The curatorial fee, the exhibition production, travel expenses of the curator/s and artists, the production of the catalogue and the additional activities will be covered by Akbank Sanat. Details can be found here.
 
Stephanie Cristello published an interview with Richard Holland and Duncan MacKenzie on The Seen recently to talk about Bad at Sports' plans for EXPO, including the upcoming print publication Dana Bassett is spearheading and the various interviews we will be conducting on site at the fair. 

BAD AT SPORTS // INTERVIEW