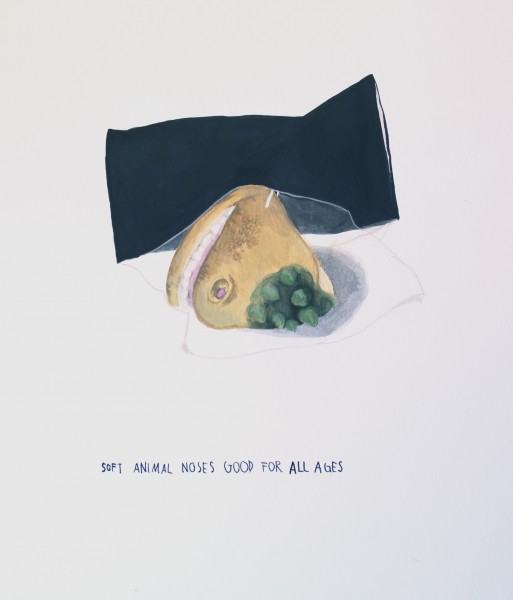 This week, I feel like writers have been articulating an inherent push against traditional boundaries and bounds — what is art that smells? Where do we locate the human/non-human divide? What if we dissolve that distinction? What becomes of performance then? I am deeply interested in blurring the borders and bounds between human/non-human, natural/unnatural, living/non-living, as in doing we can destabilize hierarchal patterns that have been in place for decades. It sounds crazy, maybe — but consider how much one's thought would shift if we simply de-emphasized the Human. If the Natural panorama was equivalent with a panaromic, digital experience — the immediate recoil and rejection of such a thought reveals some the depth of our quasi-relgious interpretations of "landscape."
We began the week with a buffet of smells, as provided by Shane MacAdams' visit to a "smell show" called Art and Scent in NYC, a show that called enough attention to smell that it affected his experience of surrounding environs. As he put it, "Any quaintness Greenpoint offers is mitigated by the realization that it's sitting on 30 million gallons of spilled oil, that comes out in occasional farts that engulf the neighborhood."
There seems to be an obvious connection between that undercurrent of oil and João Florêncio's post, "Performing Ecology," where Florêncio goes through series of snapshots (or "Scenes), describing the performance of the body in space, illustrating the connecting networks that such performances can highlight. For instance:
Scene 6. Johannesburg, South Africa. A white man in drag wears an old chandelier as if it was a tutu and struggles to balance himself on his disproportionately high high-heel shoes while walking on debris, stones, and dirt in one of South Africa's shanty towns. Around him, workers hired by the local authority, armed with crowbars and wearing orange overalls, demolish the locals' dwellings to allow for the construction of the future Nelson Mandela bridge. This is Steven Cohen's Chandelier.
These scenes are not strictly about humankind. Rather, they illustrate our position in our present ecological time, a time that has been coined: "Anthropocene." Florêncio will continue to write about this in the coming months: "I will be presenting an overview of the anthropocentric role theatre and performance have played throughout History, some of the ways in which they have been criticised and reinvented, and, ultimately, the ways in which they ought to be thought differently as a consequence of their unfolding on the broad Anthropocenic stage."
Victor Delvecchio posted about Performance Architecture — focusing on the work of Alex Schweder and how his intervening "scripts" at the TATE altered visitors' movement through the museum. "Having worked seven years as a mold and leak expert… [Schweder] comes to the point that buildings are alive, uprating much more similarities to our flesh than we want them to." Schweder, who's show at Opus Project Space in NY opened this weekend, describes the work this way:
Performance architecture is about aestheticizing the action that occurs within the building and using the building as a script for doing so. There is a whole history of architecture involving the body as an example giving a kind of history of how idealized bodies have come to inform the way we design building, building as effigies of those bodies that we would like to have; and then we occupy these bodies that we would like to have.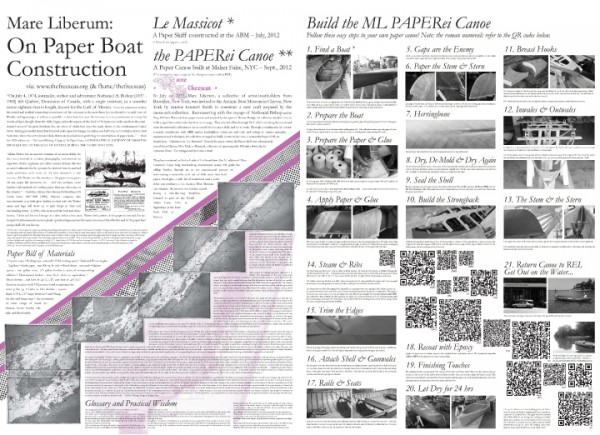 Juliana Driever posted a great interview with Mare Liberum, a "freeform publishing, boatbuilding and waterfront art collective based in the Gowanus, Brooklyn." Throughout the week, I feel like there is a regular return to the idea of our environment and this interview is no exception. In the words of one ML member, Dylan Gauthier:
We borrowed the name Mare Liberum – which is latin for Freedom of the Seas – from a 17th century commentary which championed the natural rights of maritime trade and navigation and forms the basis of modern maritime law… In taking the name we oriented the collective toward a study of past relationships with the water as well as to the present environmental threat to the sea through global warming but also the exploitation of oil resources and other risky undertakings that threaten the health and stability of this water-commons. For us Mare Liberum is also a bit tongue-in-cheek, since we were interested in getting out on the water for as little cost as possible, hence our translation and our website "thefreeseas.org".
Our Atlanta-based correspondent, Meredith Kooi posted a great essay about Full Radius Dance's performance of Touch:
Touch, in its multiple parts involved dancers of varying bodies and abilities. As a physically-integrated dance company, Full Radius' dancers are both abled and disabled, some use wheelchairs in their everyday lives. [Douglas] Scott first became engaged in this practice through a workshop offered at Shepherd Center, a hospital and rehabilitation center located in Atlanta that specializes in medical treatment, research, and rehabilitation for people with spinal cord and brain injuries. He realized that all bodies do not move the same way that his does and that there was opportunity to explore the "limits of physicality" with various bodies. 
What's amazing about Kooi's description of the dance, is the way wheel chairs are fully absorbed and incorporated into the whole choreography, thereby pushing the bounds of what we might consider "body" and "non-body" (or machine). This article raises questions about how we define the body, and especially, how we might engage and incorporate the non-normative body. It reminds of Anthony Romero's post from a while back, "What Can Be Done with Dance?" where he reminds us that most space is defined by "an athletic body."
The week would be remiss without Stephanie Burke's TOP 5 — a veritable road map for gallery enthusiasts. (CHECK IT OUUUT!)
Richard Holland has started a new column in the spirit of levity and delight — so keep your eyes peeled for that, and here is his first installment. It'll be a nice respite from the Anthropocene…… 
(At least we can safely say, the Mayan's were wrong)
Abraham Ritchie was inspired to post an essay about everyone's darling THE BEAN, in reaction to a live tweet he disagreed with (that's intended as a kind of bread crumb trail. In case you want to go back and follow the tweets, so to speak). What I'd like to repost here is an excerpt from the end of Ritchie's essay (and please, take note of Ritchie's use of the word "alien," because I at least have always assumed that if the world ever does end, that thing is probably going to turn into a space ship and carry the president to safety.):
The alien form of the abstraction identifies itself immediately as Art but does not alienate, instead it draws people in through their curiosity and the work's generosity. Kapoor's contribution accomplishes the mission of Millennium Park, while being wholly successful on its own terms. Rather than an indifferent sculpture, this is public art that lives up to the aspirations of its genre, bringing people together and inspiring them.
Part of what is so awesome about The Bean is that it is alien, and strange, and yet it engages its audience (us) by reflecting our faces. We are fascinated by the translated-fun-house-mirror distortion.
Nicholas O'Brien asks about site specificity when applied to the digital space? How does such an application challenge traditional ideas about installation, and can we apply the same terminology Land Art employs with regard to site. Here too, O'Brien engages a virtual landscape as a literal one. In doing so it can easily feel alien, it might even reflexively alienate oneself (or me) from the supposed "natural" landscape (after all, I certainly spend more time on line that outdoors).

Perhaps it makes good sense that we begin the week in NY and end the week in LA: a successful coast-to-coast transfer. We began with smell and we end with Adrienne Harris' post on a murder mystery game at the Getty. There is something I deeply dig about the simulacre of a murder mystery scavenger hunt — the body-lessness of the crime. The parody of real life located in the land of Hollywood. In Chicago we stand in the dregs of winter — warming days that melt and muddy the world, only to morph into freezing night that stiffen everything anew. The point is, I'm always daydreaming about California. Someone told me once that California was the future — it was as far into the future as any American could go. The edge of the West. On the edge of that coast you stare into the east, though my same friend pointed out there is an island of plastic in the way, otherwise known as the Plastic Vortex.
So you may have noticed that I've started posting a "week in review" column — as a way to tie different posts together and map what has taken place on Bad at Sports. Usually I post this column over the weekend — on Saturday or Sunday. However, this week/end I was out of town, so even though Mondays are about moving on and looking forward, I thought I'd pause to look back a moment. And, unlike my usual style, this week I'm going to go BACKWARDSzzzz.
The theme I found had to with books and book love and catalogues and the material of records.
Bailey Romaine (Happy Birthday, Bailey!) posted a really lovely interview between herself and SPARE, an artist residency and bookmaking project in Chicago's SouthSide. It is run out of Kyle and Shannon Schlie's apartment, where the two have reserved one room for artists to live and another for their Risograph printer — which, btw, I deeply deeply covet. As a lover of artist-run-project spaces, a bibliofile and a bookmaker, you can imagine why I would get so excited about this conversation. At one point Kyel Schlie says:
I came to books through art, so I often think of them in that context. Because I'm interested in how objects, and the ideas they carry, move and live in the world, books open up a lot of options that aren't as likely for other art-type things. I feel like books have a potentially wider, or at least different, reach that interests me. Books circulate, books are distributed, and so on, which to me, feels like an exciting active process; one which I would like to take beyond just books.
Carrying on with the theme of books, Monica Westin interviewed Jessica Cochran, Columbia's Curator of Exhibitions and Programs at the Center for Book and Paper Arts Gallery, about their current show  "Structures for Reading: Text, (Infra)Structure, and the Reading Body in Contemporary Art," — which opens up the conversation about artist books per se, connecting them to the body and the process of reading:
 Now that the physical book's very existence is in flux once again, the discourse around their fate and role in our lives is, one might suggest, incongruent to their reality as inanimate objects. If you read or listen to discourse around disappearing bookshops, or talk to a reader who is defiantly holding out against that "inevitable" Kindle purchase, you'll find that these conversations are incredibly passionate—it's like we think of these books as living things! This helps explain the currency of the book itself as a visual signifier of our contemporaneity, or what Terry Smith calls, "our passing present" particularly when it is sited within contemporary art projects.
Stephanie Burke did it again with everybody's favorite Top 5 Weekend Picks.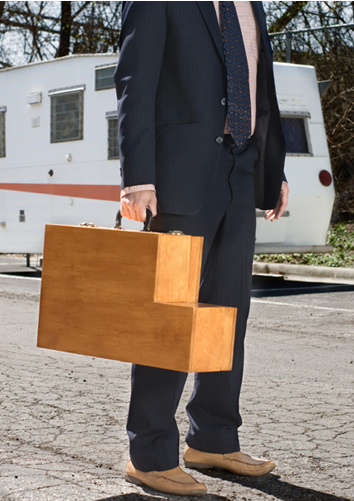 Thea Liberty Nichols posted about The Stockyard Institute, using a text that will be published in  an upcoming catalogue about their work, translating their very material, installation and situational interests into a book. In her closing paragraph, Nichols writes:
From the beginning, SI's students have also been their teachers. Through a marriage of art and politics, they have acted transparently, embraced inclusivity, and stayed true to their belief that there's plenty to go around. Above all, they appreciate a good spectacle, and this has been their trademark maneuver for reeling us in. The deal is sealed however, as soon as we realize that, through sheer force of will, they have the power to transform the ideal into the real.

California 17 January 2006: Had a last meal of buffalo steak, a bucket of KFC white-meat-only chicken, sugar-free pecan pie, sugar-free black walnut ice cream, Indian pan-fried bread and whole milk (ice cream was left out one hour to thaw, and turned into a milkshake by hand).
I felt like there was a interesting, ambient connection between SI's interest in material, and the presence of books this week (which I've started to think more generally as records, or placeholders of memory) in Julie Green's work — a Northwest artist that Sarah Margolis-Pineo interviewed. Green has been working on an on-going series of blue and white paintings on porcelain dishes, painting the last meals inmates:
Corvallis-based painter Julie Green has opted to address the deeply flawed system of capital punishment head on. Her ongoing series, The Last Supper, has been a twelve-year pursuit to reveal the humanity on death row through intimate portraits of last meal requests painted on ceramic plates.

The plates, currently numbering 500, are a dissonant accumulation of lives lived and lost. Displayed in clusters along the perimeter of The Arts Center, (Corvallis, OR), each constellation speaks to an ad hoc arrangement of family portraits, a domestic sensibility that is amplified ten-fold by the use of readymade tableware as canvas. Despite the gravity of the subject matter, there is a touch of whimsy to Green's project. Her meticulously rendered pizza slices, honeybuns, and hamburgers are most often completed without any visual referent. Filtered through the artist's memory, the foods are imbued with an illustrative quality that borders on cartoony, speaking to the endearing texture of Maira Kalman rather than the inherent gloom of the memento mori. Further, each object in The Last Supper is painted in the tradition of blue-and-white china, a hue that is simultaneously absurd and significant, drawing from one of the most recognized traditions in ceramic worldwide, from Jingdezhen ware to Willowware.
The Last Supper, an exhibit with 500 of these aforementioned plates will be exhibited at The Jordan Schnitzer Museum of Art, (Eugene, OR), in March, and travel to The Art Gym, (Portland, OR), in April, 2013.
I reposted an essay about performance by Amy Sherlock, and strangely feel like it also ties in to this overview, or memorialization or events particularly as it pertains to performance. She writes: "The Abramovic phenomenon in particular has come to exemplify the complicated alliance between performance, the museum, and institutional and commercial gallery spaces. For all its professed immediacy and the emphasis on the ephemeral 'present,' MoMA did a good job of packaging up  'the moment' and circulating it. There are photographs, official catalogue and the feature-length film." Which is exactly what books do, or (it would seem) plates.
Last, but certainly not least — there was a great hub-bub on Monday between the lush and vibrant images of Paul Germanos and Dana Bassett's Edition #3 of T (Guess what's Trending: COUPLES), with a new and fancy pants layout that makes it feel almost like a print publication.
As always — thanks for reading, Chicago et al. We Love You.
Stay Tuned for some writing on performance, Object Oriented Ontology, New York, London, and more coming up this week.
I came across the following essay about performance (and its relationship to the institution) on The Weeklings. Since the subject has come up — even obliquely — a few times on B@S in the last month or so, from Tanta's conversation with performers last week (asking them about how protest functions, if at all),to Göransson's discussion of ASCO, and Gutierrez's performance at the MCA, I wanted to link to Amy Sherlock's essay here:
Is He For Real? The Blurry Boundaries Of Contemporary Performance
Sunday, February 17, 2013
AN ODD THING just happened to me. I am writing this essay at a desk in a public library, the British library, no less, the largest public building built in the UK in the 20th century. I'm sitting, in silence, in a busy reading room, surrounded by literally hundreds of people. Most of  us are tap-tap-tapping away at their computers, each in our own world, near enough to hear one another's breathing and yet entirely isolated in our silence, the contractual silence that is the condition of our being here. Not that this is anything out of the ordinary. The "funny thing" happened outside in the café, where, having eaten alone and also in silence, an unknown man at a facing table called me over as I was leaving and asked, in flagrant contravention of unspoken library protocol, what I was working on. He invited me to sit, which I did, and we proceeded to chat with the superficial, stilted brevity of such awkward encounters, until sufficient time had elapsed that I felt able to take my leave without appearing rude. Now installed at the silent haven of my desk, I'm trying to work out what to make of this unexpected, unsolicited encounter. I was uncomfortable, and wary about why this stranger called me over and the demands he might make of me. I was also slightly irritated, unfairly disinterested, from the outset, not wishing to confide or to be confided in, eager to return to myself and my own thoughts. I also had the niggling suspicion that this was some kind of set-up, a trick to make a fool of me or to get something out of me. I was waiting for the punch line to this protracted, unfunny joke; for him to ask for my money, or my number; for his friends to appear and make a scene. Perhaps cynically my first thought was "is he for real?"
And, all those feelings – they could be ascribed to contemporary performance art. There's been a huge surge in performance's popularity the past few years. This summer Tate Modern opened their Tanks as a dedicated space for performance and video installations, while in the museum's Turbine Hall Tino Seghal staged These associations , the first live art piece to be performed in the towering, empty space. In 2010, his This Progress, spiralled up the central rotunda of the Guggenheim Museum, and there were seventy-seven days of Marina Abramovic's mute, immobile presence in MoMA's atrium (The Artist Is Present). Here on this side of the pond, the Hayward Gallery in London staged Move: Choreographing You, while,. this year a whole floor of the Whitney Biennial was given over to performance, and in LA, there's even a new gallery set up by hip young artists dedicated to, guess, yes, performance.
The Abramovic phenomenon in particular has come to exemplify the complicated alliance between performance, the museum, and institutional and commercial gallery spaces. For all its professed immediacy and the emphasis on the ephemeral "present," MoMA did a good job of packaging up  "the moment" and circulating it. There are photographs, official catalogue and the feature-length film. And, then there were the follow up shows later that year across both of Lisson Gallery's London spaces exhibiting documentation from earlier Abramovic performances. All of which seems to scream, precisely, that the artist is not present. However you choose to evaluate the work and despite any reservations you may have about the mythical status of the artist or the art institution as a sanctified space, what's undeniable is The Artist Is Present celebrated the face-to-face one-on-one encounter. And, that exchange is at the heart of the performance revival. (read more)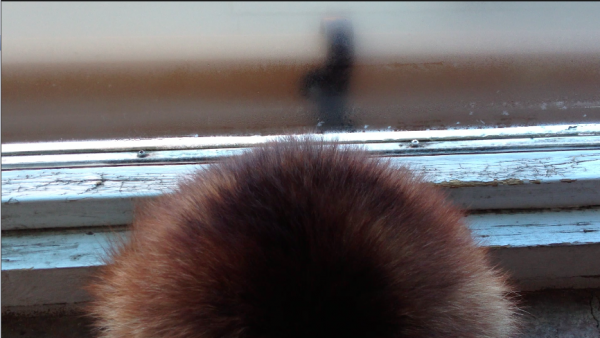 It's been a busy week both on and off Bad at Sports. A number of our contributors were at CAA and I, for my part, took my hat (and new best friend) on the Carl Sandburg train to Macomb, Illinois for an overnight trip to Western Illinois University. I happened to give a talk there about (among other things) transcription and translation which no doubt has colored the way I'm thinking about the last week on Bad at Sports. In looking back and taking stock on what was posted, so we ready ourselves for the new week ahead with its ever lengthening days. My sense of this week is that it was about windows and frames and the transmission of ideas. It's about education and the power that stories have over us, to affect change and muddy whatever assumptions might be otherwise taken for granted.



Tonight, I am excitedly headed to Every house has a door's performance at Links Hall, They're Mending the Great Forest Highway. I've seen an iteration of the piece once already, and am looking forward to seeing it again. Goulish posted an essay about it here last Sunday, including a couple of amazing youtube videos with some excellent dance moves.
In the Absence of Light, Darkness Prevails from Double Trouble on Vimeo.
The week began with Jesse Malmed's interview with contemporary filmmaker Fern Silva. Among other highlights, Silva talks about teaching film. "Experimental films that were made 50 years ago can be as fresh as films being made now in a classroom setting. I like to show films that I found inspiring and share stories about the filmmakers who we're watching. For example, when I show Meshes of the Afternoon, I'll tell the story of when Maya Deren threw a fridge across the kitchen while she was possessed in her West Village apartment that Brakhage writes about in Film at Wit's End." (Reconfirming my perhaps over zealous love for Deren). There is also a lovely moment, so brief as to almost be missed where Fern states that structure, (non-)narrativity and collage are all the same to him. Monday went on with another description of class dynamics from Shane McAdams. There was a subsequent dispatch from Gene Tanta on Tuesday, where he described a performance workshop with Irina Botea and 13 other performers. He asked each of them (and got five responses) "What does your work protest?" I reposted one response
"Our work focused on the impact of this replacement (of old windows with multiple-layer double-glazed windows) on the people who purchase them. In Romania, this transition is advertised and widely acclaimed as being more than just necessary – but the defaultupgrade, perfect for every house. While questioning this widespread idealistic belief that Termopane are the right (almost the only valid) choice, we pursued in deconstructing its "promises". And since you referenced Adorno's claim that art documents history, one of the key aspects this work documented is how the perfect isolation, the safety promised by the Termopane comes with an unexpected turn: isolation means protection, security, intimacy but it also raises questions regarding responsibility and anxiety. These new guidelines of the private space influence people's social and psychological behaviors, by means of a rather unnoticeable slow process of adaptation." Ioana Gheorghiu
The way that windows and cameras and frames tie in together always makes me happy.
Mary Jane Jacobs covered a lot of ground, as she reflected on an a Grant Kester essay in Engagement Party: Social Practice at MOCA, 2008-2012, and interviewed Kyungwon Moon and Joonho Jeon. The biggest moment for me comes at the beginning of Jacobs' post, when she announced that TAMMS Super Max Prison was officially closed on January 4th of this year, in no small part due to the hard work of artist Laurie Jo Reynolds who took up residence at the Sullivan Galleries this past fall. Abby Satinsky goes on to provide a bibliography for "Creative Placemaking," while musing on the complicated scenario artists are faced with as they move into and revitalize depressed neighborhoods, a subject discussed at length in a recent conference, The Art of Place-making.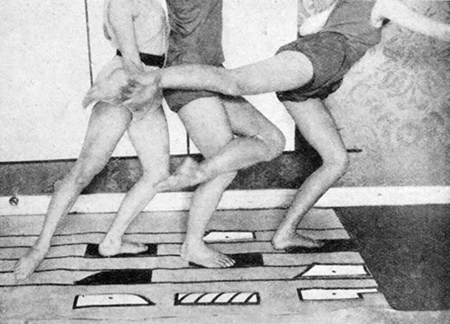 Jeffrey Songco interviewed performance artist Renne Rhodesabout her background in dance (among other things) during which they discuss Rudolph Laban's "Labnotation" — as a means to score dance moves — an image of which you'll see above. As I have been thinking a lot about transcription lately, and since so many of this week posts focused on the transmission of knowledge or experience, this seemed like a particularly lovely moment. The image of those static, abstract footprints(?) have been in my head every since. That they would somehow convey movement in time and space is beyond me. Sam Davis follows suit with a suite of videos that try to articulate what FUNK really is — namely "it's about juicing a feeling."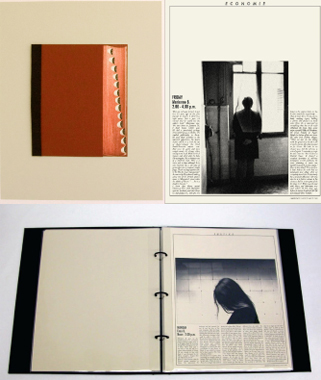 I rounded out the week with a post about Sofie Calle's Address Book (which is now available in English). She seems always to be providing windows into private worlds, activating the aura of an individual, in this case Pierre D. who has recently passed away (thereby enabling her to release her findings about him). It seems like a macabre kind of dictionary in a way, and reminds me of Graham Greene's biographer who was allegedly hired by the author to follow in his rather debauched footsteps, at the expense of the biographer's family. I ended the week with a post about a sound performance at LAMPO by Hong Chulki and Choi Joonyong, — which like so many of LAMPO's events effectively blew my mind. Maybe even more than this little red comb which I purchased for a mere 5cents at a Macomb antique mall.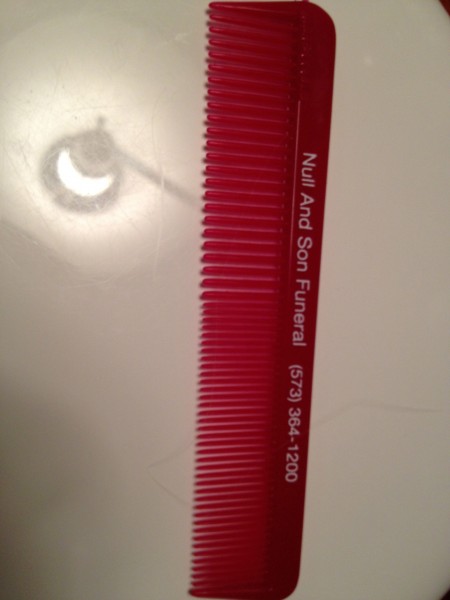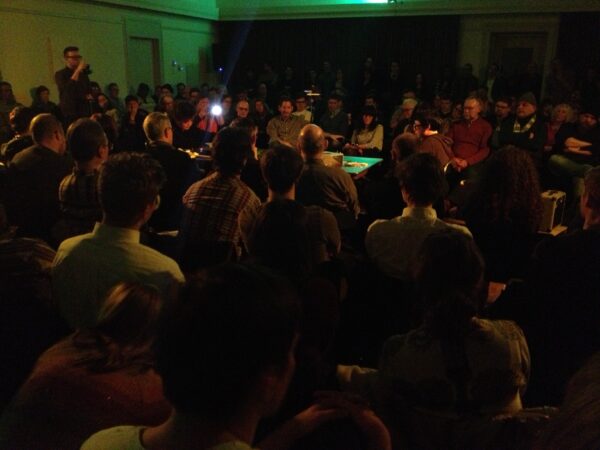 By the time I got there, it was standing room only. Everyone crowded around two small tables under minimal but nevertheless theatrical light. We stood this way, waiting for Korean sound muscians Hong Chulki and Choi Joonyong to play their experimental music sets. We stood in the converted ball room of a once-great mansion in Old Town. Of course the mansion is still grand, but instead of providing residence to humans it is the home base for The Graham Foundation — an organization that dates back to 1956. Dedicated to the architecture and its role in the arts, culture, and society, The Graham Foundation offers "project-based grants to individuals and organizations" while producing public programs. I had come to see one of LAMPO's productions — one of many in an on-going experimental sound series; in order to access the ballroom, however, I had to pass through a stunning exhibit of Soviet Modernist Architecture installed in the rest of the mansion's first and second floors. The buildings in this series are so strong and immovable in their position against the sky — and would prove to be an excellent foil to the immaterial, unfolding sequence provided by Chulki and Joonyong.
Choi Joonyong and Hong Chulki have been pioneers in Soel's emerging experimental music scene for the last 15 years. Choi Joonyong started Astronoise — South Korea's first noise group — with Hong Chulki in 1997. Later in 2000, the pair co-founded an experimental record label, "Balloons and Needles;" they have released a number of records since . Together, this collaborative duo embody a nexus being both community advocates and practitioners who have been called "acoustic explorers" in a "Bermuda Triangle of Sound," creating "non-conformist, post military service" music. 

They sat on either side of two respective tables. Chulki played a record player without a cartidge, running different materials along the player's sides from what I could see  — a legal-sized piece of what looked like metal, for instance — in order to create a small variant whine. Meanwhile, Joonyong used portable music players in unconventional ways — he set up two or three open Discmen and placed small pieces of tape on the spinning, exposed discs. These small tape pieces clicked against one another intermittetnly, until one finally spun off, returning the room to soft discmen whirs. At such times, Chulki's record player manipulations would emerge as the focal point, underscoring the way these two composers wove a sonic tapestry between them, organically alternating which devices were more prominent. Chulki and Joonyong made use of one another while engaging the spatial acoustics of a given room. Chulki never got up from his seat; he remained like the grounding line or backbone throughout both sets while constantly modifying the sounds he created. Joonyong on the other hand regularly stood up from his seat to relocate sound makers in other parts of the room. It was as though he was building a low-fi surround-sound system. He set up four exposed Discmen with bits of tape on them in the four corners of the room. He unwrapped a spool of tin foil while walking around the perimeter of the room as well, fixing the ends of the foil to speakers with tape. In another instance he pushed amplifiers on wheels down one side of the room, then opened a door and placed the amp on the other side of that door, or rolled a second amp, as it sputtered mechanic drones, down a flight of stairs. Each and every sound — the sound of tape unwinding, foil unwrapping, the sound of footsteps, the gutteral amplifiers, the whine of Chulki's ongoing centrally located soundscape — heightened my awareness of the room. Although we were all in the same room, the strangely muted affect of this improvised composition created the illusion of distance and depth. Chulki's manipulations reminded me of a distant construction site (the whizzing of concrete getting sliced by an electronic, saw) heard through the window of a sky scraper. Joonyong's flicking bits of tape stuck to the portable CD players clicked against the strips of foil he had laid out, conjuring for me a a nearer sound like that of a half-broken fan. I began to get an acoustic map of a space that did not physically exist but was conjured by their audio web. Its delicate detail heightened by the overall nonchalance of the performers themselves. Chulki took out three electronic hand massage devices and first set them up on his table, until one pushed a Discman onto the floor before falling to the ground itself. He then walked these small, plastic vibrators around the room, tucking one in the space between an inner and outer window, or behind a door. These vibrations, muffled though they were, emanated into the main space, adding another layer of depth. I found a video of this moment, and the friend who posted it referred lovingly to the duo as "The Bas Jan Ader of Korean experimental music," what likely sums up the embrace of failure, or in this case the pratfall of an electric masseur.