It's a beautiful sunny day here in Chicago and I imagine any number of you are day dreaming about playing hooky from work, or million dollar ideas that might give you license to live the rest of your days on a beach in paradise. I can't give you that, alas, but I did come across The Highlights: an online arts journal who's latest issue presents blog works/art/articles that touch on labor, Marx and Foundation biographies while presenting images of honey glazed turkey, black rectangles and to do lists. The following excerpt and accompanying image come from Colleen Asper's piece, "Labor with Rectangle."
I am an impatient audience to the conversations of strangers in museums. Like many artists, I have a terrible sense of entitlement in such spaces and move through them with the conviction that the work is there for me, not for those offering reports on their audio guides or reading wall labels to each other. Yet, attention is not something one can always aim. The works I have come to pay close attention to often become inseparable from their commentators, however impatiently I may wish them away. I have no memory of seeing Julie Mehretu's show at the Guggenheim that is not also a memory of listening to a couple on their first date.

It is easy to overhear the conversations of people on first dates. The pitch of their voices is often of a public rather than private sort, as if they are speaking to each other over separate microphones at a radio station. This couple was young, probably in their early twenties; the man wore khaki pants and the woman a tight t-shirt. I wondered who had tried to impress whom with the suggestion of going to see art, as neither gave the impression of ever having sought it out before. They quickly got down to business.

"How much do you think these cost?"
"I don't know. Does it mean someone bought them if they're in a museum?"
"Probably, the paintings aren't old, so that's not why they're here."
"But how do you think they sell them? It must be hard to be an artist. How do you know what paintings people will buy?"
They were both quiet for a moment. The man examined the sides of a painting. The silence crackled between them and I grew worried, then the man looked reassured.
"You know where I bet the real money is? Making the frames. As long as people are making paintings, they need those. Think how many they needed just for this show! The guys that makes those will never run out of people to sell them to." (continued)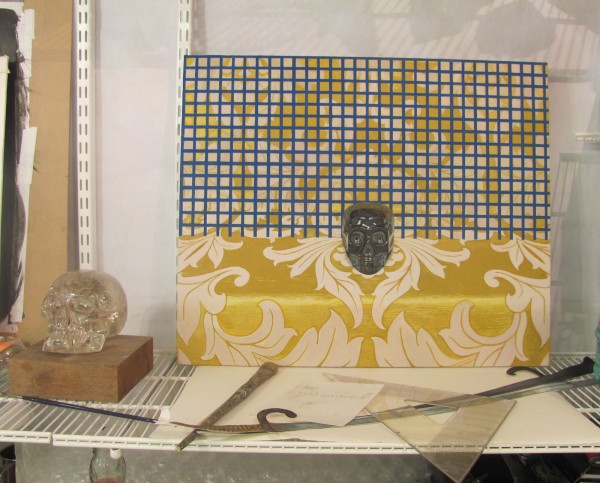 Last week we talked painters on and off the podcast! Featuring interviews and studio visits with Everest Hall, Mara Baker and Steven Husby — in addition to our usual treasure trove of cultural insights….Here's a play by play —
Amanda Browder, interviews painter Everest Hall, who describes (among other things) the value of being raw in the studio:
"There is a responsibility that comes with being an artist to be naked and open and free. Let's bring the audience to another place. Come with me. On this journey, I don't know where we are going, but I see a clearing in the woods. Let's go for a walk together and maybe make love in a pine forest. I think that sounds delicious."
The week began with our latest guest contributor, Jaime Kazay. Kazay co-curates the Revolving Door Reading Series has a poetry collection out from  Dancing Girl Press. This week she reflects on all things Barbie, asking a question I have continued to trip over all week — "I wonder if Barbie likes peanut butter?."
Duncan and Richard made appearances on a WBEZ panel featuring a "panel of local critics [discussing] their role in the new media landscape." #fahntsie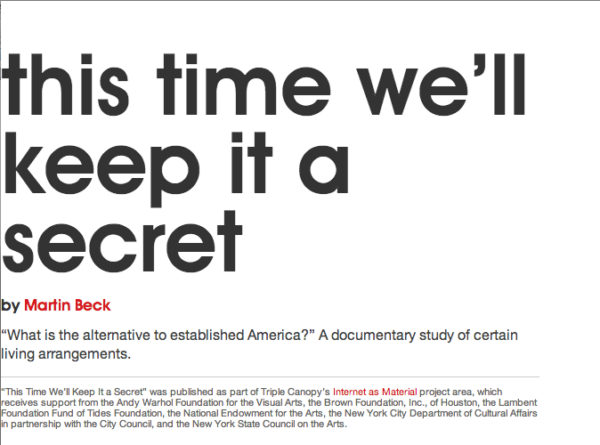 I reposted a little sumthin' sumthin' from Triple Canopy (<3 <3 <3)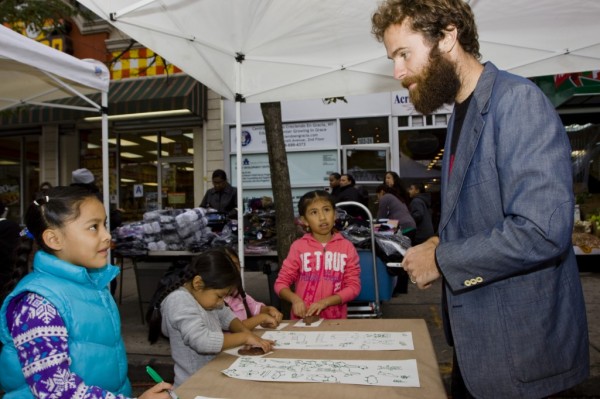 New York correspondent Juliana Driever published an interview with Social Practice Queens (SPQ), "a collaboration of the Art Department of CUNY Queens College and the Queens Museum of Art with the goal of developing an MFA pilot program in Social Practice." Here is one excerpted Q&A:
"Juliana Driever: Unlike other social practice MFA programs, SPQ is in direct partnership with a major museum, which is a unique set-up for an MFA program to start, but even more so given that much socially-engaged art typically takes place beyond museum and gallery contexts. Does the QMA's investment in this program also signal a shift in the role that museums play in support of such work?

"Prerana Reddy/Jose Serrano: At the Queens Museum of Art, we are constantly striving to examine whether the avant-garde in the realms of art and politics can actually meet. Can an art project simultaneously address aesthetics and concrete social goals in public space? This is a constantly evolving process, one that must be responsive to shifting demographics, economic conditions, political will, unplanned crises, and a constantly unfolding definition of art. Unlike the confines of the gallery or contracted set of artistic services rendered in non-museum spaces, engaging in complicated social relations in the "real world" involves a surrender of control over outcome as well as some amount of risk. This is not something that all museums want to enter into or are well-positioned to do."
Monica Westin, wrote about Mara Baker, Mara Baker, "a self-described student of deterioration and residue" about her upcoming show at Sidecar:
"In the 'residue' series, spray paint and glass create transparent layers that give recycled materials 'a new history,' Baker says, 'creating a sense of space without building up.' She's deeply interested in the interplay between the real and the representational in mixed-media work, and the paintings often employ representational images like blurred photographs that formally reference abstract elements. Where previous two dimensional work has been sculptural in its formal approach, she finds such materials can create space and depth without losing the surface of the picture plane. 'Still, I'm most successful when piling, wrapping, and removing something.' She points out a few paintings that have abstract white space, either scraped off or added to the top of her layered images—what Baker calls 'the conceal, something underneath you can't see' that creates somewhat 'quieter objects.'"
Stephanie Burke's TOP 5 Baby!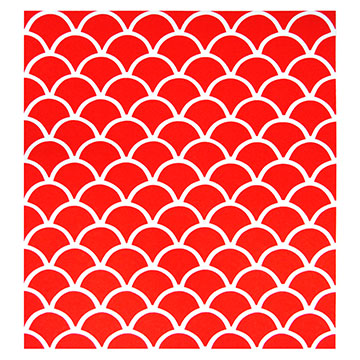 Some great coverage from another new contributor Robert Burnier this week. Burnier took the time to review Steven Husby's show, BRUTE FORCe at 65 Grand, "a studied exercise in emergence and the way that severe restrictions can somewhat paradoxically throw subtle expression and gesture into great relief." In a subsequent interview with Burnier, Husby says:
"I would say that I've flirted with pictorial recursivity, deductive structure, and something like absolute opacity for years. The house–painterly way I work really started in undergrad as something to aspire to and something to work against. A kind of pop–inflected formalism was in the air – and I was young and impressionable. Over time I've generally found it to be worthwhile to give myself over to the more excessively restrained aspects of my practice, probably because I'm not a particularly neat, linear, or orderly person, but I like what happens when I try to behave as though I were. I think I was first attracted to limits both as things to provide traction and as things to be subverted in some way. I found as soon as I practiced these things, the force generated through restraint was greater than I could ever achieve without it. The channeling, focusing, and projecting of force – whether from inside or out – is absolutely key to the whole project."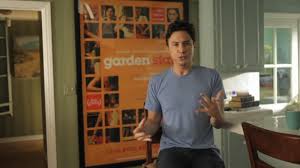 Kickstarter is bandied about once more, as Adrienne Harris discusses the ethics of Zach Braff's recent success in raising money for his film, on his terms"
"I worry that the success of campaigns like Zach Braff's… is going to change the way that studios and producers expect ALL film to be financed in the future. I worry that I will take my next screenplay into a meeting which I am lucky enough to score with Sony Picture Classics and they will say, 'We love it Adrienne. Now come back with $2 million and we'll see what we can do.'"
Which seems like the self-same conversation that came up a while back as far as art institutions go — will government funding similarly dry up in lieue of these public charity campaigns? Which I suppose furthers the question: who is responsible for footing the bill in creative enterprises? Where do we draw the line between entrepreneurial investment, friendship pennies, fans pitching in, and government support?
I love love love Triple Canopy and always have. Today, I thought I'd share one of their latest contributions. You'll have to link over to their website, but it'll be worth it, I promise.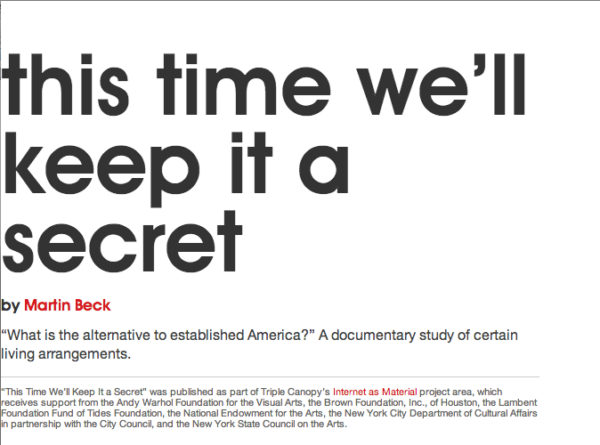 It has been a crazy and historical week. Taxes due on Monday are likely by now all but forgotten with the Boston marathon tragedy and all the subsequent images of police in Watertown, followed by the final capture. At such times I feel grateful to be an artist, among artists, given the ability to reflect slowly on surrounding events while remaining appreciative of the good earnest work of my peers. Because it feels like there is just too much to unpack in a few short days. This week on Bad at Sports seemed to raise and recycle the spector of the 60s (between fashion designer Michael Cepress, sculptor Aris Georidiades, and Edra Soto. Questions about language and the body and where we stand as producers in a contemporary culture.
It begins with a Ted Hiebert interview at ACRE.
Monday continued to set the tone with Edition #7 of Dana Basset's What's the T? and a great collection of Chicago art scene photos from Paul Germanos. #yessss!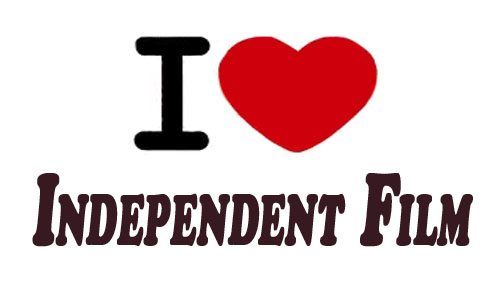 On Tuesday, LA correspondent Adrienne Harris posted about the roller coaster ride entailed in writing and producing an independent film:
"Independent film is a mysterious beast. It can mean a lot of things, from a group of friends shooting a short film on their I-phones, to Lena Dunham's inspired Tiny Furniture, shot with her own family/friends in her own home with her own funds (as I understand it) to films loaded with movie-stars, loaded with cash and pre-sale money, BUT no major studio attachment until after it has debuted at a big film festival. To say you are making an "independent film" is simply to say that a major studio did not, in fact, hire you to write the next movie in whatever Young Adult Fiction, or Super Hero franchise. But other than that, the term is vague. Very vague."
Richard Holland interviewed Aristotle (Aris) Georidiades, who's show opened this Friday at Carl Hammer Gallery in River North. Georidiades says at one point,:
"Most of the work for this show is made of materials that I have collected that are generally related to buildings built prior to the 1960s. I also continue to use objects that might be considered obsolete or on the verge of being obsolete. I think that by using these materials and objects in my sculpture, notions of our current condition are brought to mind. Of course there are some typical motivations underlying this work. Typical in that I am a "maker" who appreciates materials and I notice the way the world around us is made. Materials and the methods of manipulating the materials can and should carry and covey meaning. Visual artists know this don't they? I should also add that I continue to believe in the power of objects. As an artist I find it very challenging to try to create compelling objects in a world filled with objects whether we call them art or not. I am not really repurposing old work although at times I do reuse materials from an old piece."
Thomas Friel wrote about James Franco, who curiously appeared in my dream last night and (no doubt because of Friel's post) made me sleep-think, "How strange that my Franco is playing himself in my dream"). Friel writes:
"Reality TV and YouTube are now established parts of our entertainment culture, providing instant celebrity status or notoriety. By always trying to make reality, how are we actually interacting with it? We are constantly posting and reposting, recycling videos, content, news; in essence, information we are trying to process as reality. This blends in with all the fictional stuff. How do movies become the stand in for experiences not personally had, influencing our actions and their expected outcome? Do we envision our lives cinematically, possibly as a result of our experiencing through media?"
FROM PORTLAND! Sarah Margolis-Pineo interviews art fashion brainiac, Michael Cepress, who at one point says:
"The boundary gets identified when you start to push against it. So how do you push against boundaries when you're making clothes? Do you encourage a man to wear a shaped garment that we would never otherwise see on a man? Do you put a transparent cloth that lets us see the body in a way that we're not accustomed to seeing? A big part of fashion design for me is: what is the body itself; what does the body embody; and how does that turn into something? So part of my practice, almost weekly, is to draw the figure, both male and female. I look at the body and then I figure out what is it about the pose, the person modeling, or what's on my mind that day, that can turn into a garment concept. This rendering on the end [for a garment featured at Bellevue Art Museum] expresses this most clearly: here he is with an open stance, and you can't help but see this burst of light or energy from his chest. As a physical thing, this expression is embodied as a vest with dozen lapels."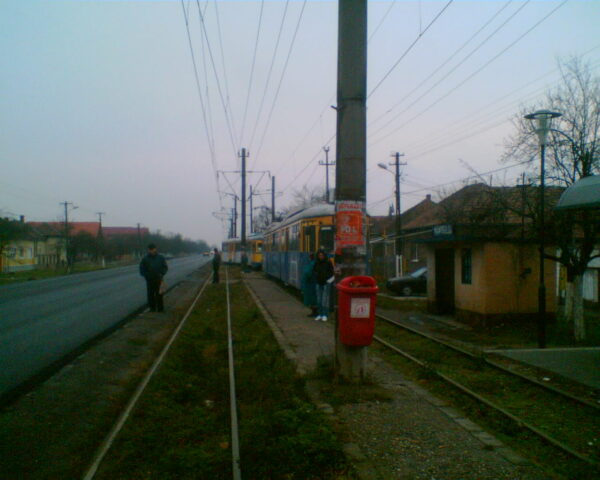 Gene Tanta opens with the following question:
"I misread "you" instead of the "I" you have. How does this change the tone of the text? How does this change the idiomatic expression itself: "I break for strangers" or "I will rock you like a hurricane" or "the children are our future"? How does this change the sense of a dialogue between a subject and an object of desire on the skintight highroad of language?"
Which is to say, if you happen to be in Bucharest on May 11th, nihilist poets are gathering to discuss their work, asking the question, "How do your poems 'take responsibility for their freedom' as Sartre put it? Camus found relief when the Sisyphean bolder was rolling back down the mountain. Where do you find relief? Is finding relief and closure why you write your poems?" Which is perhaps a fair question for any and all of us, no matter where we are…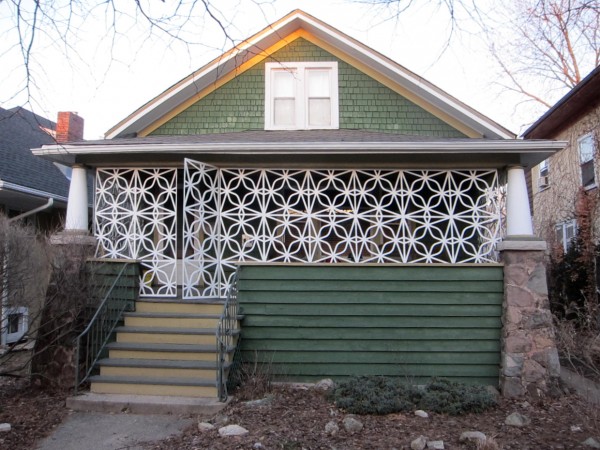 Thea Liberty Nichols interviews Edra Soto this week about her porch installation at Terrain in Oak Park, where "Soto uses [Sabina] Ott's front porch as the root stock to graft her installation, comprised of patterned, bright white screened gates… [A]lthough they mimic the aesthetic appeal of similar gates in [Soto's] native Puerto Rico, they function quite differently in the terroir of Oak Park." In addition to talking about her work at Franklin, Soto said of her installation:
"Yes, this patterning comes from iron fences that still exist in Puerto Rico. Many are in my parent's neighborhood (where I grew up). The neighborhood was built in the early 60s and in addition to the aesthetic appeal, the screens provided security and ventilation. It's easy to find all kinds of information relevant to the problems related to criminality at that time. However, there's not much information about the pattern designs of the fences… Their beauty allures me but their potential of becoming modern art when taken out of their original context spooks me!"
Top 5 Weekend PICKS! courtesy of Stephanie Burke
A great collection of Spring reads supplied by writer/artist Bailey Romaine here.

LE PETIT THÉÂTRE DE L'ÉBRIÉTÉ from fanzino on Vimeo.

And don't forget to check out last week's SUNDAY COMIC CONVO with Sara Drake —
Last but not least, allow me to add a couple of art reviews around and about town that I particularly enjoyed this week — Claudine Isé wrote about Thomas Demand's photographs at the Graham Foundation, W. Keith Brown discussed Jeremiah Hulsebos-Spofford's show at the Hyde Park Art Center and Jason Foumberg highlights Chicago sculpture.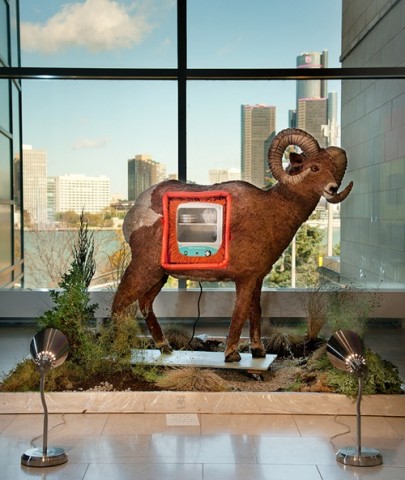 If you're dreaming of the summertime like I am, you'll especially enjoy this week's podcast — an interview with Dr. Jennifer Willet, "explaining the space that is bio art", recorded at ACRE last year. (ACRE's "soul-rejuvinating" residency's application deadline is TOMORROW!)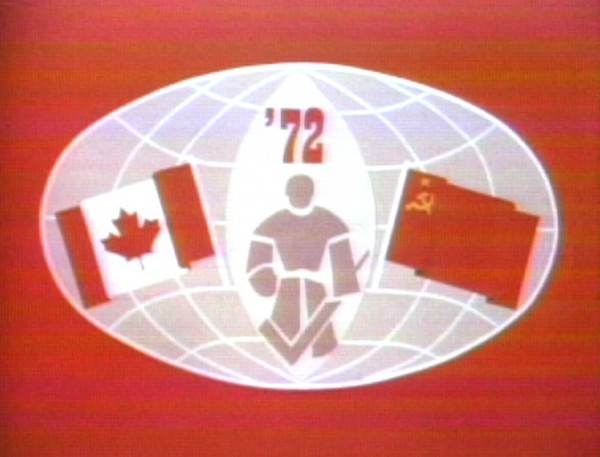 The week broke open with a great interview between Jesse Malmed and filmmaker Brett Kashmere. Kashmere was born in Canada and reloacted to Pittsburgh where he teaches at Oberlin. On the subject of national identity, Kashmere wrote the following:
"I agree – national identity is an abstract, complex construction, a symbolic category, which serves both good and bad purposes. As someone who works a lot with sports as a subject, it's disturbing to see how they're often used, in ways subtle and overt, to stir up nationalist sentiment and prop up dangerous ideologies. I'm thinking of that famous quote from Ronald Reagan: "Sport is the human activity closest to war that isn't lethal." He meant that as an endorsement. On the other hand, sports provide a common, everyday, shared experience that has deep (often under-acknowledged) reverberations and significance. I'm most interested in its relationship to place and community, as a kind of folk culture that is potent and tribal, rather than as an instrument of national identity."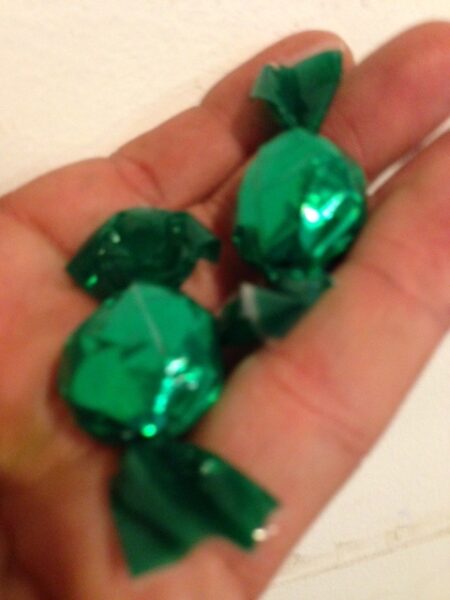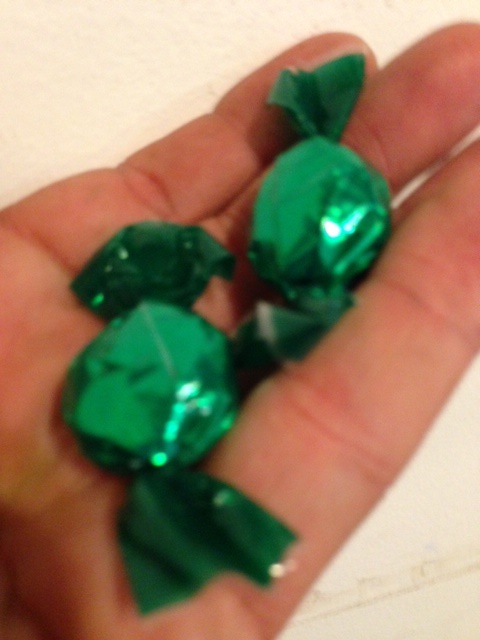 The LAST ENTRY of Shane McAdams Thoughts from Across the Cultural Divide — 
"Fidgety, I reached into my pocket and pulled out a small piece of foil-covered hard candy and struggled over whether or not I should eat it. I actually started unwrapping it, almost placing it on my tongue before rewrapping it and carefully putting it back in my pocket…The candy in question was taken from a Felix Gonzalez Torres art piece, 'Untitled (Portrait of Ross in L.A.)'"
Duncan reminded us to check out the MFA show at SAIC — which is awesome and up until May 17th — on our way to OX-Bow's fundraiser.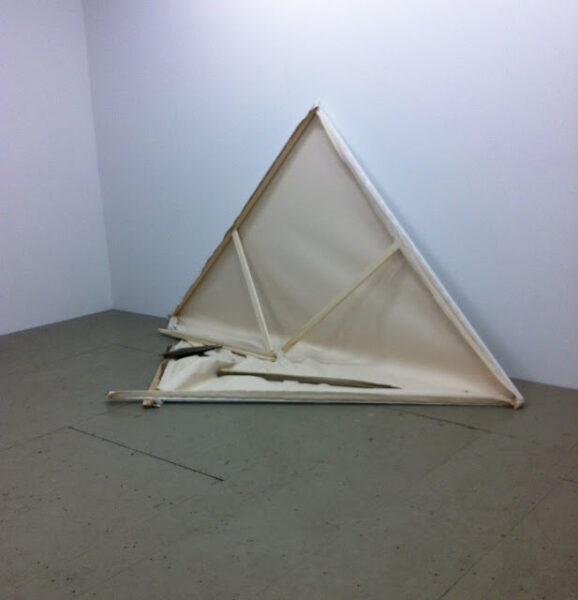 I reposted an interview between Scott Wolniak and Hunted Projects…Â where Wolniak discusses his studio life as follows:
My studio is in my backyard.  Convenience is really important to me because I like being able go to my studio any time, for any length of time, even if just to glance at something.  I am in my studio every day, so the work is a constant.  I have a hectic daily routine, which has required me to compartmentalize in order to sustain my practice.  Nights have always been a haven of undisturbed studio time for me.  Ideas come from everywhere.  My work typically involves combinations of everyday life and abstract systems, explored through labor-intensive processes with humble materials.  I tend to work on several things at once, shifting between conceptual projects that are primarily about planning and process-based pieces that are heavy on labor.  My labor-intensive projects are probably the most enjoyable.  I like to see things accumulate and transform over time.  I can drop into the studio for 15 minutes or 5 hours; either is productive since it is always moving toward the same end point.  As with meditation or exercise, small efforts conducted with great regularity do add up. I listen to tons of music while working, as inspiration and background noise.  I often smoke marijuana in order to trick myself perceptually. (read more)
Jeffrey Songco interviewed artist Brooke Westfall, who adeptly debunks our nation's HAWAII mythology:
"That's exactly how people romanticize Hawaii!  Hawaii is always paradise, it's always lovely, but it's not to me.  I don't agree because I didn't grow up in that paradise.  It's not believable to me.  But at the same time, it is believable, right?  How do we complain about the weather in Hawaii?  We don't.  I don't.  But we still have problems – money hardships, death…"
LIVE FROM THE TWIN CITIES!!! Eric Asboe quotes a mayor from the smallest town in Minnesota!! It is still cold! And it makes people make-make-make art until the thaw….
Danny Orendorff's post begins, "It's April, and if you're like me, you've probably been busy tying up overdue assignments and following instructions on how to properly label your JPEGS for this or that residency or fellowship application. As such, what follows is an excerpt from a much larger essay and curatorial endeavor I'm working on that considers alternative methods for the establishment of intergenerational connectedness – particularly for activist communities."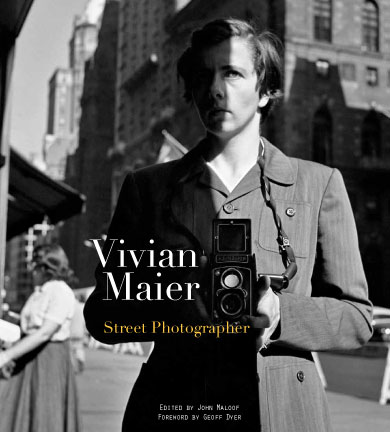 Terri Griffith posted about a street photography book by Vivian Maier, about whom the Chicago History Museum is holding a lecture on April 16 called "The Reinvention of Vivian Maier." Read more about there here.
Once again, readers, writers, I love you. You're brilliant.