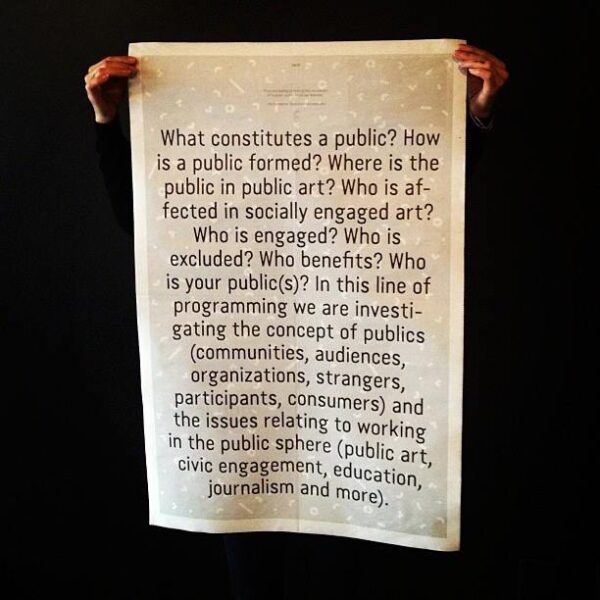 I keep trying to trace emergent themes at Open Engagement. Our organizers have done a good job of marking three umbrella categories, under which each panel, presentation or discussion resides. These headings, Publics, Contexts, and Institutions, feel like hubs through which a larger, interconnected current runs. One conversation bleeds into the next. Institution could be one example of a context, for instance. An institution could also be populated by a  public, but neither "Contexts" nor "Publics" rely exclusively on "Institutions." The project of this particular conference, one might say, is to investigate the way socially engaged art practice runs through (or negotiates) those headers.
That said, I am hunting around for additional trends, for theoretical concerns that crop up continually in the subtext of various presentations, reflecting perhaps on a collective undertow that Social Practice artists are preoccupied with. There is something problematic about my efforts. It's an artificial exercise in a way, especially when the subject of presentations — not to mention the styles of address — are so broad. My insights are additionally subjective, stemming from what panels I've seen and how the concerns therein stick to my ribs.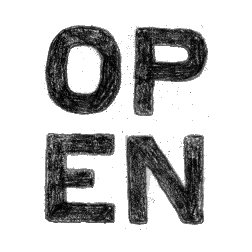 Still, I persist. Obviously this is a post that I deliberately published. Obviously I am interested in failing a little bit. I'm emboldened by the fact that failure, as a topic, is one of those recurring themes. Failure and the equally nebulous question about ethics. These subjects bubble to the surface not only in talks themselves, but also in audience questions. For instance, "I feel there is a danger that the projet you described could waste someone's time. Someone in your intended audience for instance. How can you be sure you're not doing that? What can you guarantee your public?" It suggests the artist ought to deliver something, and ideally that whatever is delivered is good, or worthy of (in this instance) one's time. Ethics and failure are linked up with responsibility in this regard — conveying a feeling that something in works of art that rely on audience participation ought to offer or fulfill something.
First let me make a case for the #EthicsTrend. In an account of Friday's panel, "Sociology (of and) for Socially Engaged Practice, Institute for Art Scene Studies" I was told Pablo Helguera, Barbara Adams, David Peppas, and Adeola Enigbokan staged a kind of reductio proof of what not to do as a social practice artist. I missed it, unfortunately, but heard that someone posed as an artist, presenting a series of ill-advised projects to the panel, pretending to be an artist. (For instance, the acting artist claimed to have done a project where s/he gave up all possessions in order to see what it was like to live under the poverty line.) The panel then critiqued these projects, highlighting what exactly was ill-advised about them. (Using the same example, the panel pointed out that the artist was able at any time to reenter her/his life of material stability). This was relayed to me by a rather horrified member of the audience who, at the end of her account, leaned in conspiratorially and whispered "And it was all a hoax! The 'artist'" (she used scare quotes) "was making it all up!" seeming at once relieved and frustrated that she had been duped. In a later panel that same day, "What's the Harm of Community Arts and Social Practice? The Ethics of Engagement and Negative Value," Marnie Badham, Amy Spiers, Claude Schryer, and Dr. Kathleen Irwin wrestled with questions of how and when artists intrude on a public. In her opening remarks, Badham noted first, "this turn to community is rarely explored critically," and then asked "is social change always good?" An ethical approach is often taken for granted in socially engaged art. There is an implied use or service tends to go hand in hand with these social experiments. A desire to save the world, or at least some very small piece of it.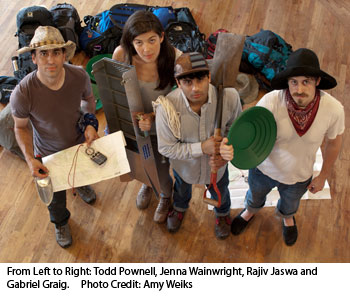 Here the idea of failure comes in — because, in a way it is impossible to save the world. However in articulating an attempt, I would argue, the art project sets out to "do" something. As such it becomes easier to measure and assess.  Rakowitz rebuffed this point yesterday when he suggested that art didn't necessarily have to do anything. But if that's the case, one's ability to measure success and failure becomes more difficult. And, perhaps, more interesting. For instance, this morning at "Craft + Social Practice: A Roundtable Conversation" at the Museum of Contemporary Craft, a group of panelists (Gabriel Craig, Ayumi Horie, Stacy Jo Scott, Michael J. Strand, moderated and organized by Sarah Margolis-Pineo) described their relationship to failure. Many suggested that failures provided new opportunities for insight — Gabriel Craig talked about "Slow Gold," a project based on ethical metal sourcing, where he and four collaborators went to the Black Mountains in South Dakota to find gold for a couples' wedding bands. (The betrothed couple participated in this project.) They could only find .4 grains. His conclusion, "Mining, no matter what scale it's on is absolutely catastrophic for the environment." On that same panel, Stacy Jo Scott of the Craft Mystery Cult confessed, "Occult is always dealing with failure. That's because we have this desire to speak of ideals, in terms of an ideal poetic space, but also in terms of utopic vision. Knowing the failures of past utopias, but still desiring Utopia. What results is the absurd: optimism in the face of futility."
Keep this idea of ethics in one hand. Hold in your other hand the idea of failure. Now imagine yourself in the Shattuck Annex, sitting (like I was) in chair with a small desk attached. It is the sort of desk students often use. The sort of desk I haven't sat in for years. Keep in mind it is raining outside and the opening bars of Woody Guthries' "This Land is Your Land" is playing on a loop. People shuffle in slowly. Some are ushered to an overflow room when the room is at capacity. In that room this afternoon, Claire Doherty gave a fantastic keynote, opening with an observation that keynote speakers have the ability to highlight and anchor conversations in a conference. The keynote provides a kind of watering hole – a central point in the middle of the day during which most conference-goers sit in the same room, sharing the same experience, after scattering out again to different panels, rendez-vous, and performances. Doherty hastened to remind everyone about the underbelly of social practice — that many projects, while on the one hand providing photographs of an engaged and happy public digging ditches and/or eating ice cream often come out of duress or protest. These works have the ability to engage a collective, public imagination because they tend to address points of tension. She went on to discuss Nowhere Island, a project by Alex Hartley produced by Situations — the organization Doherty directs. As a travelling landmass, self-designated as a site belonging to no-country, Nowhere Island became another version of Utopia. Pulled by a tug boat through international waters, it visited many ports, acquiring 23,003 citizens over the course of a single year. There is much more to the story, of course, but I like situating this island in this post because the land mass in an of itself is what Doherty might call a "charismatic object," a physical object both engaging and alluring to a public imagination. This object was capable of, again in Doherty's words, "Nourishing the capacity for creative illusion, [such that a public was able] to act and think as though things were different." In and of itself the island is not ethical, but it enables a public to explore their own Utopian expectations thereby exploring the problems that such ideals might subsequently create.
Now, open your hand.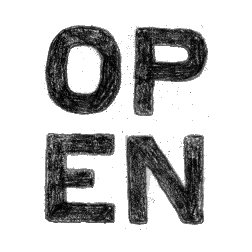 In Tim Etchells words, "A Utopia of dispute might be better:"
Dear Citizens of Nowhereisland

as we stop in the shelter of a doorway in the thunderstorm
S. holds out his hand to check the rain.

The hand. The flatness of it. The open-ness. The question of it. The directness. The simplicity. The pragmatism. The straightforwardness. The sunshine.

And maybe just the repetition of this gesture, which must be as old as the hills, as old as the co-presence of hands and rain. 

(read more of Etchells' Nowhere Island response)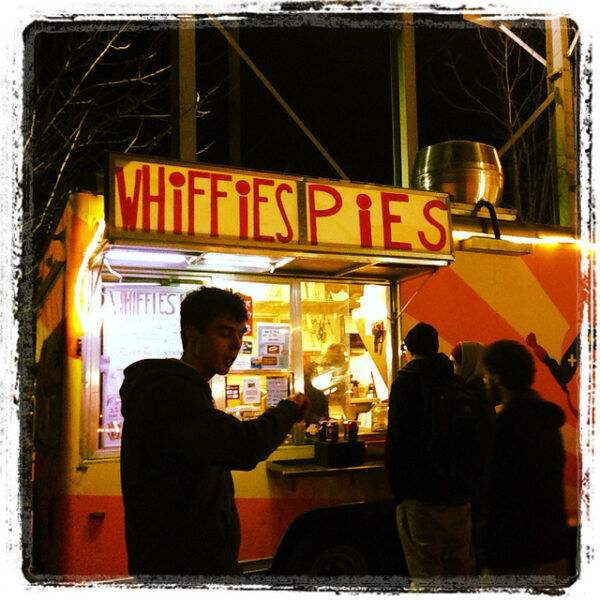 There is a reason they made a show about this town; it's so true it's a cliché : Portland is a kind of paradise. From the Tiki bar at the airport to the food truck shanty town we hit at midnight where twenty-thirty somethings fulfilled all college cuisine fantasies (the center of the parking lot contained a small circus tent where diners could enjoy they paper plated fare), the farm to table restaurants, bookstores, record stores and basement galleries named after after major art institutions, it's no wonder people live here. What's amazing is that somehow people who live here manage to get to work at all. And yet, Portland with all it's West Coast consciousness is a city with abundant social services.
So for all those reason, combined with the blend of experimentalism and casual earnestness, Portland seems like a perfect site for a social practice MFA. Perhaps even more perfect site for a conference about social practice. Which is why I am here. I am covering the 5th annual Open Engagement conference for our very own Bad at Sports.
The first Open Engagement was the result of Jen Delos Reyes' thesis project at the University of Regina back in 2007; Reyes wanted to create a "different kind of conference," one platforming emerging and established artists while providing a site for both "production and reflection." This is Open Engagement: a conference dedicated to socially engaged art practices. Delos Reyes came to Portland State to co-direct the MFA in Art and Social Practice once she had finished her MFA, and in 2010 Open Engagement came to Portland State. To this day, the conference is the result of collaboration between MFA students, Delos Reyes and OE Co-director, Crystal Baxley. In her opening remarks, Delos Reyes remarked on the sometimes "unkempt" nature of the conference, highlighting that it was focused on an artistic discipline that by its very nature is influx, and sometimes messy. That directive affords a kind of experimental quality which is perhaps missing from what she refered to as a more "rigid professionalism."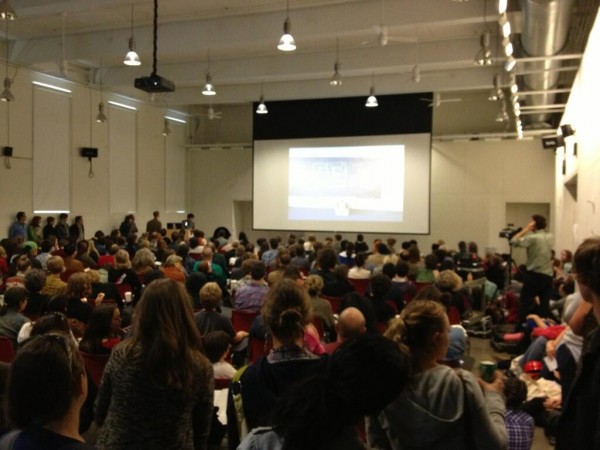 The day went on from there — featuring a fantastic keynote from Michael Rakowitz given to a jam packed room. Rakowitz brought out a "spinning set list," inviting select members of the audience to come up and spin the wheel and thereby determine which of his art projects he would discuss. Each "spinner" was then awarded a prize, from a small zip lock bag of Iraqi cardamom to a date seed the artist had previously eaten. I then attended a panel about harm and risk in social practice, and later a Portland Art Museum event "Shine Your Light," complete with (among other things) a reenactment of a lost Grateful Dead concert. I'll continue to post about things this weekend and am going to conduct a series of interviews while I'm here as well. All of which is to say, STAY TUNED. Follow the conference on twitter via #OE2013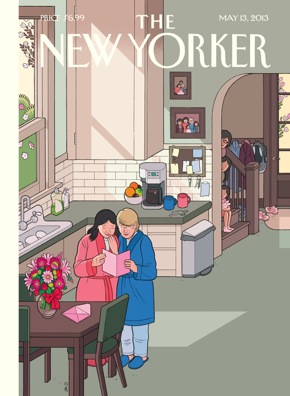 It is Sunday all over again and the world is a flutter with mother's day sensation. The plethora of touching mother/child photographs everyone is posting on facebook, the emails, the phone calls, magazine covers and television advertisements. Even the florist in your grocery store has likely been staffed and stocked to the brim. The week's content seems to resonate with this day, reflecting as it does on the easily overlooked but essential elements of every day life: community, loss, courage, house plants, children in museums, life on other planets, success stories, and why it might be alright to be a vulture after all.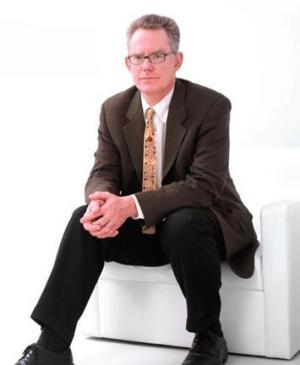 We lost a dear colleague this month —
"A pioneer in green architecture and sustainable development, Kevin Kurtz Pierce, 55, of Chicago, IL, passed away May, 2, 2013, following a "lengthy argument," as he drily referred to it, with glioblastoma multiforme. For the past 15 years Pierce specialized in sustainable design. Memorable projects include the Chicago Center for Green Technology, the city's flagship green building and the first U.S. municipal structure to be certified "Platinum" by Leadership in Energy and Environmental Design (LEED). Additional award-winning structures include Bethel Center and the Chicago headquarters of Christy Webber Landscapes."
Perhaps the only way to answer absence is through bravery and (a perhaps impossible) trust. Anthony Romero happened to post the very next day about courage :
"I don't know how to be courageous. I don't think that I am now but I know, at least I feel, that I must be in order to make it through this moment. Recent months have seen us, as Americans, wrestling with the baseline hatred and oppression that we had so naively believed we had moved beyond, a desire we know now to be a desperate fantasy. I believe Cornel West to be true when he tells us that courage will lead us to other virtues, other strengths that might enable us to not only make it through our time but to imagine a real alternative, a utopian dream no farther than our beds. What I mean to describe here is not a kind of free imagination but, as Žižek has described, "a matter of the innermost urgency", an imagined alternative to a situation whose solution is so far outside the coordinates of the possible that one is forced to imagine an alternative space."
New post on PLANTS! from our new guest contributor, Faye Kahn:
"The houseplant's original intention was for the interior decorator, whose profession hinges on the art of arrangement. Houseplants usually function as decoration in the home to soften our transition from nature to domestic space. It freshens the air, appeals to our aesthetic senses, & reminds us of idealized places we aren't (outside). This relationship to interior decorating is recognized by many plant-wielding artists, including & exemplified by Claire Fontaine in her Interior Design for Bastards show (2009) whose statement immediately admits its awareness of  '[t]he close and ambiguous relationship between art and decoration.'"
Are you interested in more plant convos? Because two more (no doubt of thousands that I am missing) come to mind 1) a great list of indoor houseplant art examples by Corinna Kirsch, and 2) an interview with Claudine Ise and Chicago's own house plant photographer/sculptor Heidi Norton. Conclusion? Plants Are Trending and Kahn wants to know why.

Jeffrey Songco sends word from California by way of a great interview with S. Christopher Kardambikis:
"There are about nine people in the world who can pull off a Clark Kent outfit – you know, the button-down business shirt that is unbuttoned to reveal a giant S. Christopher Kardambikis is one of those people. The Superman reference can point to a number of things: Christopher's dashing good looks, his nerd-level interest in comics, and/or his weakness to Kryptonite."
Eric Asboe talks about the free day at the Walker Art Museum, May Day Parades, and Puppet Theaters in his post "Young At Heart: One View of the Twin Cities":
Every first Saturday of the month, admission is free to the Walker Art Center with family oriented activities throughout the day. The activities not only make use of multiple areas of the museum, they are inspired by and derive from major exhibitions on view in the galleries. This month's Free First Saturday, Some Assembly Required, was inspired by Abraham Cruzvillegas's exhibition The Autoconstrucción Suites, which explores assemblage, local, found materials, and "self-construction," utilizing "improvised building materials and techniques" when "materials become available and necessity dictates." Artist Eric Syvertson guided children through making bird's-eye views of their ideal landscapes, the maps of their ultimately functional worlds. Children were also invited to continue building and adding to the autoconstrucción begun by the Walker Teen Art Council. The changing, expanding structure juxtaposed the teens' collages with children's drawings and minimalist inspired tape paintings. In the most living of the autoconstruccións at the Walker, the structure became a new space of creation with the entrance of each child. The works they left behind continued to shape the space into which others entered and altered for their own needs.
TOP 5 Weekend PICKS courtesy of the ever magnanimous Stephanie Burke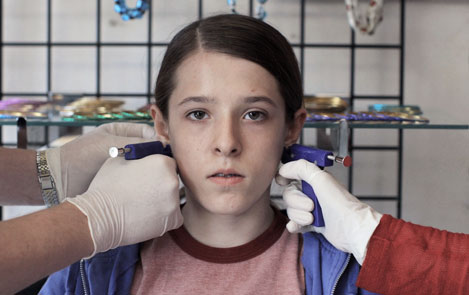 SAIC students' film is nominated for the Cannes Film Festival.
And here I am going to circle back around to the beginning of the week — because I want to end on the comic that Jeriah Hildwine included. Last Monday, Hildwine reflected on the meaning of community in the art world, suggesting we might learn something from Vampire bats:
So what, then, does the concept of community really mean within the context of the art world?  The answers that spring to mind come in the form of analogies:  the art world as ecosystem, the art world as family, the art world as neighborhood.  Any of these metaphors can provide insight into the nature and structure of a subculture, but they can also be misleading, as well as potentially offensive and therefore divisive:  the vulture is an invaluable part of the ecosystems it inhabits, but few would want to be called the vultures of the art world.
I caught this on the Red Eye —
SAIC student from Iran nominated for Cannes award SAIC student's short film nominated for Cannes award It's only been two years since Anahita Ghazvinizadeh moved from Iran to the U.S. to pursue a film-focused master's in studio art at the School of the Art Institute Chicago, but the 23-year-old filmmaker already has racked up a nomination for the Cannes Film Festival's prestigious Cinéfondation Prize.

"I was really surprised and very happy," Ghazvinizadeh said. "We worked really hard on this film, but I wasn't expecting that it would get into a great festival like Cannes."

Ghazvinizadeh's 21-minute short film, "Needle," the story of a preteen girl getting her ears pierced, was one of 1,550 entries from 277 schools all over the world.

She said the nomination has been doubly rewarding because it recognizes the first film project that she completed in the U.S. after moving from Iran. Before "Needle," Ghazvinizadeh had already completed a short film called "When the Kid was a Kid" and co-written a feature film, "Mourning," in Iran, but "Needle" was the first project she made in the U.S. (read more)
Needle – Trailer from Anahita Ghazvinizadeh on Vimeo.
It's a busy time of year and a busy week on top of it. MFA and BFA events left and right, writing and grading papers, final presentations, vacation plans, residency plans, devised escape attempts, and closing remarks. That's right folks, summer is almost upon us. #huzza But let's not get too far ahead of ourselves. This week in review —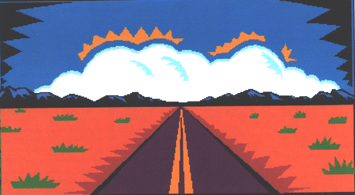 Episode 400 y'all! Duncan and Richard published their road trip. What is estimated to be a five hour drive between St. Louis and Chicago was boiled down into a healthy 45-minute reduction of audio sauce. Get your fill of those fellas here.
Otherwise, some Monday T from our favorite gossip columnist, Dana Bassatt. Bassatt asks after G.R. N'Namdi Gallery's vacated storefront, offers insider reportage about her Dinner Party field trip, and offers a great eye-spy on an easily overlooked building in all its freaky grandeur (shout out to Kokorokoko — this building seems right up your alley, perhaps?). All that and more here.
I reposted a link to The Highlights: an online arts journal who's latest issue presents blog works/art/articles that touch on labor, Marx, and biographical statements while presenting images of honey glazed turkey, black rectangles and to do lists.
One more reason for a road trip courtesy of Kelly Shindler who published a great list of things to look out for art-wise in STLA:
"It's the first of May, which means that it's May Day, International Worker's Day, and you may as well watch the Bee Gees perform this. It also means that lots of art spaces and museums are getting ready to open their first round of summer shows. In solidarity, I present to you my (rather long) shortlist of what's on in St. Louis in the coming weeks…"
Stephanie Burke posts the TOP 10 shows-to-see (obviously everyone has been hard at work all winter, and the fruits of labor are now, this very moment, EXPLODING). Which is to say, all good things are upon us. HERE
Another new columnist arrives at the scene, adding one more reason to open that bottle of champagne. Yes, that's right, Mairead Case published the first post in an on-going series, MAINTENANCE. In her words:
I want this column to be about maintenance, because endings get so much press right now—education is increasingly privatized and teachers are undervalued, slow media is undervalued, pedagogy and art practice and criticism are going weirdo Cerebrus on us—and instead of getting ever-crabbier or just throwing in the towel, I want to talk about how we're living. How we're taking care, how we're keeping the wheels turning. How we're supporting ourselves long-haul. (Why books? I spend most of my time in libraries and classrooms, and reading, so books seem like a good place to start.)

MAINTENANCE will focus on reviewing new publications, but there'll always be older ones in the mix. Again, if there's something you'd like me to cover, please be in touch: mairead dot case at gmail.com. Hi!
So — with that, hope you had a good weekend, and let's plan a day of hooky. Meet me at the beach, noon on Wednesday. Call it a National Day of Wellness and Leisure. Wear your best suits. I'll bring the cold cuts if you bring the beach ball. Maybe we can look as dapper as the old timers downstairs. See you soon.