In a 2007, Art Orienté objet, a French collaborative group comprised of Marion Laval-Jeantet and Benoît Mangin, began a series of body modification experiments intended to communicate with animals outside of language.  "Basically the project was to artistically adapt Jacob von Uexküll's Umwelt theory, which argues that the meaning of an environment differs from one animal to another in relation to its sensorial system" (Marion Laval-Jeantet, "Self-Animality," Plastik: Art and Science, June 2011). The project began with an investigation of cats — what eventually culminated in a single piece, Felinanthropy, where Laval-Jeantet put on a pair of cat-like prosthetic hindquarters; by transforming her status as a bi-ped, she was able to change the hierarchical relation between herself and the cat. A subsequent experimental work led Mangin to put on a prosthetic giraffe head and engage giraffes in a zoo — exploring the giraffe's ability to recognize Mangin not as a human, but as something almost giraffe. More recently, AOo embodied an equine perspective; Leval-Jeantet built up a tolerance to horse blood by injecting a small bit of the animal's plasma into her system over the course of a year. She subsequently staged a horse blood transfusion performance with her partner Benoît Mangin.  What remains of Que le cheval vie en moi!, is the  "relic," a small, innocuous petri dish, with human/horse blood. In the following interview, originally conducted for Paper Monument where an affiliated essay, "Humanimals" was published, I asked Laval-Jeantet a few questions about this work. All answers have been translated into English by Basia Kapolka.
Caroline Picard: What were you anticipating the affect of injecting horse plasma into your blood steam would be? How did you expectations measure up with the reality of your experience?
Marion Laval-Jeantet: In a certain way, I knew what to expect from the injection of the horse plasma since I had received injections of the horse antibodies one at a time during the preceding months.  But it was still difficult to imagine what the effect of receiving all the antibodies at once would be. In actuality, my body's reaction was much more unruly than predicted.  I think the families of antibodies increased each other's effects, so that the final reaction was very complex, affecting even my metabolism, my endocrine glands, my nervous system, as well as my sleep and appetite.
CP: Also, did you use the blood of one specific horse? Did your relationship with that horse change at all?
MLJ: I used the blood of three specific horses that belong to the laboratory I worked with.  You couldn't say I established genuine contact with the horses.  On the other hand, I wasn't specifically familiar with the horses before the experiment. The experiment changed my psyche so that I saw the horses differently after it, with a different appreciation. A familiarity.
CP: Can you talk a little bit about your horse-stilts? How did your experience of your own body change?
MJL: The stilts were mostly there to allow me a different way of communicating with the horse who was present during the performance. I was a little afraid of horses, actually. And it seems like horses attitudes change completely when your eyes are at the same height as theirs. With the stilts, my eyes were the same height as his, and I could see that the horse was calmer. It was also a way for me to be aware of the reversal of roles between me and the animal. And naturally, it was a way to distract myself from the possible anxiety that might arise because of the infusion. Because I was on stilts, I could only think of the goal: to join with the animal, and not of the psychological problems that might come out during the performance.  Experiments with prosthetics always affect your fears about your body, and in the performance it was necessary that I have a strong sense of a double transformation,  mental and biological.
CP: Do you feel like your "self" has been forever altered? In other words, there is an idea I believe I, at least, take for granted: that is that my self is continuous and sustaining throughout a linear experience of time. This assumption is challenged by ideas of drastic plastic surgery, transplants and cloning, for instance–the self as it was defined before is fundamentally no longer the same self it was before. It seems to me your work poses similar a question: how can a distinctly human self sustain its identity when it has become, also, part horse?
MJL: Your question about fundamental change is completely fair. At the moment, I have a very strong sense that my body, and also my identity were deeply changed by the experience.  In a physical sense, it's true.  I will always have within me biological markers that bear witness to my meeting with the horse. The problem is that the external physiological effects seem to have only lasted a few months, and were strongest in the first four weeks. So today, even if there are some delayed reactions or long-term consequences, I can say that the transformation remains more in the mental structure than in the physical one.  I have the sense of not having been completely human for some time. The experience changed my inner self forever. But this is also the case with previous strong experiences I've had, like my introduction to the pygmies of Gabon. Who made me see death.  Each of these experiences makes my thoughts and my existence more complex, the more they change them. I believe deeply in the adaptation of the human body. More than in homeostasis. Existence itself is a permanent transformation, a constantly-evolving system. You speak of changes made to the body, but I think grief, for example, shakes up identity much more. My aim is not so much a transformation of my essence, as the wish to respond to an eternal frustration: to finally feel the animal otherness in myself, but also to stop thinking from a purely anthropocentric point of view. Already, the pygmies succeeding in making me feel the spirits in the forest, during a trance. I think that I am less and less purely human, which is to say that I am fundamentally more and more human, in the utopian sense of philosophical humanism.
Paper Monument was recently interview on the Bad at Sports podcast.
This interview has been long in the making — it began months ago after I visited Robert Burnier's solo show at Design Cloud in the West Loop. It began because I'd seen Burnier's work over the preceding summer at Andrew Rafacz Gallery, and again at Chicago Art EXPO; it began because I kept wondering about his crumpled aluminum wall sculptures — what to me have always seemed like the wreckage of a minimalist object, still pristine, still auratic, and yet all the more difficult to resolve somehow. The following interview, conducted largely by email, paralleled other conversations we had begun about what is and is not considered natural — a conversation embedded in my own curatorial research at the moment — and how our understanding of digital space is influencing our understanding of a material landscape. Not surprisingly, Burnier yielded a wealth of insight and I'm happy to share at least some of that dialogue here.
Caroline Picard: How do you think about landscape? Does that question emerge when you're composing your abstract aluminum works?


Robert Burnier: I definitely have to be conscious of landscape in the sense that anything for the wall can be seen in that way. Beyond this, though, I've often made work that hovers or vibrates between the categories of landscape and figure, or landscape and terrain. By "landscape and terrain" I mean a difference between pictorial space and experiential space.
 For the sculptures, specifically, the idea of terrain is very important. As opposed to a more direct kind of construction and mark making, I think about operating within something that comes with its own history and peculiar spatial configuration. As I move through these spaces, I look for something interesting to emerge. They also essentially operate on me as they proscribe certain actions through their boundaries and character, and by how every move simultaneously closes some pathways as it opens others. And yet they don't completely dictate what I will actually do with them as a whole.
CP: You've mentioned the situationist dérive in conjunction with your aluminum pieces — as though to suggest that the ways in which you improvise, negotiate, fold and crumple the material is a kind psychogeographical exploration of that same material. Would you agree with that?
RB: Yes, I would agree with that to a large extent. In retrospect, I think I've been interested in something like that for a long time, actually. I've always had a penchant for wandering urban spaces in a way reminiscent of what Guy Debord describes in his essay on the theory of dérive. So it's made its way into my practice more or less consciously. While dérive was a response to physical urban spaces, we also experience our contemporary urban geography through virtual structures, with populations acting in concert with communications networks and sets of common interfaces and devices, etc.

In my work, I've put virtual and physical spaces on par in certain ways. They are both material for use. I might use off the shelf CAD systems, readily available physical materials and commercial paints. What I do with them resembles a dérive in the sense that I "walk" through prefigured fields of shapes — or terrains as described above — while translating between virtual and physical mediums. Certain complexities play out on their differences. For example, a form in a CAD system may be contradictory or at least untenable in the physical incarnation. So I'm discovering certain things as I "test" them [those digital systems] in, say, sheet metal. I start out by following the lines, by scoring and cutting by the potentially "problematic" drawing, but then I take detours and make other choices that go against the line, and ultimately still produces something that contains and expresses that original trajectory. In a very general way, I like to think that whenever I use a CAD system, a can of spray paint, or a gel pen, I'm definitely handing a lot of what happens over to the nature of that system or material. Its not exactly collaboration, but its a kind of acceptance of mass technological culture in the work. At the same time I try to make these things go beyond themselves rather than have them pass unfiltered.

CP: Is your background in computer science present to you when you are working artistically?
RB: More than anything right now, certain states of mind that come from working with computer technology and software have a bearing on what I do. I am focused on process and algorithms as ways of approaching art where the steps I lay out matter to me as much as whatever actually happens. I should add: "as much as", but "not more than". Often what I'm trying to do is come at these things from a decidedly different vantage — by taking something precisely, mathematically defined and putting it through the vagaries of some physical challenge, or employing techniques that are at cross purposes with straightforward execution, or by making two things interfere with each other somehow. But its also critical that I be me in the studio doing something. Its not just about a fascination with wreckage or a glitch, or winding up elaborate systems that plays themselves out.

CP: How has minimalist sculpture influenced you?
RB: The direct and experiential aspect of minimalism always attracted me. One thing I take from it is the idea of art as a demonstration; a thing put forward as a concrete suggestion. But I never think about this concrete presence as some completely stable, impenetrable unity. 

I like to see what is real, in front of us being what it is and also something else. It can be a material that is made to appear like a different material, for instance — something that creates an impression that goes beyond itself. I get excited when a sculpture appears simple or decisive in some way, while being difficult to add up. Minimalism often worked to achieve a kind of wholeness that I sympathize with, and at the same time I try to complicate that.
CP: Do you worry about scale at all?
RB: There are current tendencies toward the non-monumental I can identify with, though I don't feel especially constrained by them. Right now I am making generally smaller work that enters painting dialogue and exists in a somewhat more intimate individual space. I like to think someone can enter into a piece and follow me when they are presented with what happened as much or more than they would if they were confronted by something especially sizable.

What a minimalist approach does for me is increase my focus on small moves and their potential significance. Of the few elements I do bring together in the work, however, I like them to play against each other subtly rather then be simply aiming toward the same whole.
CP: Do have expectations for what a work of art should do? Where do those come from?
RB: Minimalism turned over a lot of fundamental things about what constitutes a work of art. Is it supposed to absorb or repel a viewer? Be autonomous or relative to its environment? Instantaneous or durational? However I answer those kinds of questions now, thinking about Minimalism has made an indelible mark on the way I approach my work even if only in the kinds of questions I ask of it.
CP: You work in other mediums as well, which require their own strategies…
RB: 

I like the term "strategy", which implies a consideration of means to an end. I like to try different things out. Hans Haacke's "project based" approach comes to mind. But I also have a thing for the ineffable surprises to be found in the arrangements of an artist like Richard Tuttle and how he can burrow in on an investigation through as series of objects. When it comes down to it, though, I actually think in a very physical and experiential way about what I do and source things from experimentation and a process of discovery. I remember Terry Myers telling me of his impression that I was "tinkering" around in the best possible sense. That sticks with me.


CP: You have  series of line drawings on plywood where you reproduce wood grain. Where did that body of work came from?
RB: So with the drawings on plywood panel, I wanted to see what would happen if I took a few elements, thoughts and actions and wove them together. Plywood is interesting as a kind of hybrid, something natural that has been made artificially stable through geometry and chemistry, like a prepared and preserved food. And yet it has this natural wood grain. I thought the most direct approach would be to have a square of the material, and to work within the boundaries of that space by drawing something equally basic — a series of lines from edge to edge. The lines get very complex when you draw enough of them next to each other freehand. I could have predicted the moire pattern, and I chose a color that was a really good not-quite-match for the Baltic Birch, hoping it would "sink" into the wood visually. But it turned out even better than I imagined, judging by the way you read the lines as virtual wood grain.
CP: Do you feel, regardless of medium, that your work addresses related themes? Is that important to you?
RB: Yes. A culturally situated identity or a logically constrained action are important touchstones, for example. Mediated marks, subsumed images and ruptured natures are important, such as in the plywood drawings or a fully representational, painted sky scape I separated onto multiple panels and turned sideways to transform into a minimal color grade. I always try to confuse and mix these things. In all of it I hope a little bit of expression will sneak out from under a pile of process, enter through the back door of an algorithm, or emerge from a bunch of repetitive doing. On the subject of constrained identity, I've been thinking about and talking with a number of Chicago artists who may share some of my mixed cultural and racial background. The more time I spend on that the more I think there's something I have to find in that. Along those lines, choices like the use of Baltic Birch and African Mahogany plywood for my drawings resonate, given my 50/50 Northern European and African genetics. African Mahogany, I've discovered, also has something called chatoyancy which causes its color to  change appearance depending on the angle of view.
Singapore based artist Robert Zhao Renhui is the 
Institute of Critical Zoologists
, an organization that — for any Doctor Who fans out there — would be the environmental analogue to the Torchwood Institute.  The fictional Torchwood was founded to protect the Earth from supernatural and extraterrestrial threats; with that mandate in hand its employees must remain open and unperturbed by a myriad of strange and uncanny possibilities within the universe. Shrouded in secrecy, however, it attempts to perpetuate the myth of everyday banality, to keep their fellow human citizens free from fear. Although similarly invested in strange zoological proclivities of our non-human fellows, the ICZ is not a secret society. It delves into the multifarious world around us to expose the strange assumptions  humanity takes for granted about its surrounding landscape. Working primarily as a photographer, Renhui blends fact and fiction to emphasize the idiosyncratic relations between animals, their habitats, and the humans that categorize them. While the result is ecologically minded,  the dominant effect is uncanny. The ICZ affectively unearths little understood behavioral habits of animals and re-presents them within gallery settings as representational photography, encyclopedic texts, and multimedia installations. Currently ICZ currently has an exhibit, 
The Last Thing You See
, up at 
2902 Gallery
 in Singapore until January 5th that examines the act of sight. By demonstrating the shift in perception that would result from a sensitivity to ultraviolet light, ICZ reveals a world familiar to insects while being totally divorced from human experience. ICZ is going to appear in an upcoming series of shows I'm curating at 
Gallery 400
 and 
La Box
.
Caroline Picard:Â How did the Institute of Critical Zoologists (ICZ) come about and what does "animal spectatorship" mean?
Robert Zhao Renhui: The ICZ came about mainly because of my interest with photography and animals. A long time ago, I was involved with animal rights activism. At that point of time, I was curious with how photography was used in animal activism. I contributed a lot of photographs to talk about the plight of animals living in captivity in Asia. I got too emotional and personally involved at one point. On the other hand, I was also using photographs to create my own fictional narratives about humans and animals. In college, my tutor asked me to look at my photographic narratives with my concerns of animals rights together, instead of two separate projects. Slowly, the ICZ took shape. Animal spectatorship, in my work, is very much about the conditions of looking and understanding animals.
CP: I feel like you're interested in the way things are visible and invisible — for instance how a human can all but disappear in a suit of leaves, or what a spider's web looks like in ultraviolet light, can you talk more about how this series of works came together.
RZR: My interests are very much shaped by my medium, photography. Photography has always been about a way of seeing. In this exhibition, I was interested in how not seeing is as important as seeing. For the longest time, nobody knew why certain spiders weave distinctive markings on their webs. It isn't logical for spiders to make these markings because then they render an otherwise hard-to-see web visible. Scientists came up with a theory that the markings are made to warn larger animals to not walk into the spider web and destroy it. In other words, the insect trap had a defense mechanism.  It was not only recently that we realised that most insects see in the UV spectrum, a visual spectrum invisible to humans. Under UV light, the web mimics the shape of a flower. These markings are also visible on flowers in UV light. A spider web that wants to be a flower. I like that idea. A mimic and an invisible trap. Like a photograph.
CP: Traps come up in several of your works —  I'm thinking of your bee trap for instance, or the wolf trap — in both instances I feel like you're somehow able to tap into an animal semiotics, almost, using the bee's attraction to blue to bring them into the gallery, or using the wolf's appetite for blood to disguise its sense of pain. What draws you to traps? 
RZR: Michel Foucault said that "visibility is a trap." He meant it in the case of the Panopticon, a prison where the all the inmates were visible to one another, hence creating a system of totalitarian, mutual surveillance. I've been thinking a lot about this statement, but with the trap not relating to the observed, but the observer. Visibility is a trap because we imagine we know a lot through empirical evidence. But what is beyond the visible? Even my interest with animal traps is linked to my interest with photography. A photograph can trap us rather than liberate us. Seeing can be dangerous and misleading because we always have an eye out for the truth. It narrows our vision and the price to pay is not really knowing the bigger picture. That's how animals get trapped –  they fail to see beyond what is already presented to them.
CP:Â You have a book that just came out! How long did it take for you to make it? What does it contain?
RZR:Â A Guide to the Flora and Fauna of the World is an encyclopedia of man-made nature. It started of with the goldfish. Why doesn't the goldfish have a scientific name? Why is it not included in any natural history encyclopedia? Today, the goldfish is a very common fish and in China, they recently held a competition for the World Goldfish Queen. I wanted to find out if there was a book that the goldfish can exist in other than a decorative aquarium trade fish. I started looking at other aquarium fishes that were artificial and slowly branched out into other animals and plants affected by aesthetic modification, ecological conservation, pollution, evolution and genetic-modification. It took me about a year to create the volume. Included in the book are my past projects like Acusis and A heartwarming feeling. So you can say the book has almost 3 years of my research. At the end of the book (there are about 3 books in this book, all housed in a box) there is a book that talks about Tropical Bonsai, specifically the Banana Bonsai Plant. My father keeps a dwarfed banana bonsai plant of 6 years at 15cm tall. Bonsai is the art of miniaturising trees. It is man controlling nature in a very obvious and aesthetic way. There are rules to create bonsai and there are also rules to view bonsai. There are front views, side views and back views. This is a very important part of the book. Â It offers a way to think about the way we have controlled nature. As a species, we have always defined and controlled the way nature existed with us and this is nothing new. Brocolli and Cauliflower are not natural although we have become so familiar with them. Man has always determined what nature should look and feel like. The way we think and look at Bonsai may offer us a way to contemplate our complicated existence with nature.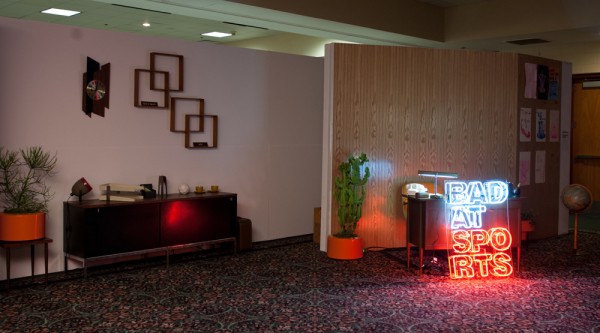 Blogness! It's  rolling out — some great contributions over the last few weeks, as you can see from the following compilation. Some great podcast action too, with  EXPO  panel  Josh Baer (Baer Fax), Forrest Nash  (Contemporary Art Daily), and Paddy Johnson (Art F City), and this week's conversations with Takeshi Murata and Robert Beatty.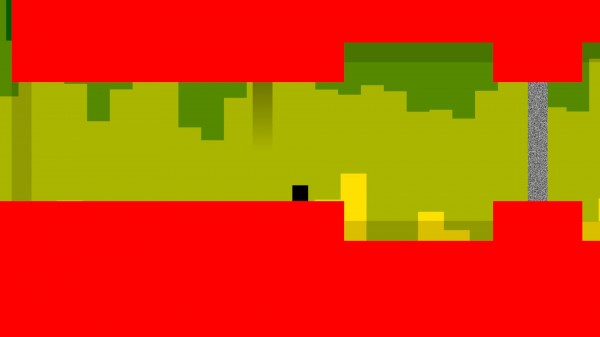 Continuing his series about video games, Paul King writes about the sparse, enigmatic 140:
When  140 begins, you're dropped into near silence. A single tone plays: low and bassy, it seems to emanate from the flat, monochromatic setting of the world. Your avatar is a lone recognizable shape: an unmoving square. Move to the left or right and transform into a circle; or jump into the air, turning briefly into a triangle before landing. 140's protagonist-shape is instantly familiar, because it's derived from a universal visual language. Those gentle geometric shapes are the stuff of childhood learning, the foundational building blocks of concepts such as color recognition, addition, and geometry. The square, rectangle, and triangle are a mark of simplicity, their functions instantly recognizable in motion. What's wonderful about 140 is that every component of the game is at its most basic, most recognizable. The colors are just as sparse as the landscape, a single-color expanse that's all right angles save for the occasional circle. Whatever origin the game's character came from, the world came with it.
Juliana Driever talks to the NYC-based artist, Jenny Polak, who's work, "Â brings human scale to the urgent politics of immigration in the US." When asked about the relationship between her art and activism, Polak replies:
Chicago was the first place I came to when I first arrived in the US, and the first thing I saw as I was driven from the airport was a huge demonstration about some art. (It was about "What is the Proper Way to Display a US Flag?" – the work of my husband-to-be, Dread Scott.) This added tantalizingly to my sense that in the US art could influence public opinion, which I had given up hope of in England. My activism for a time was kind of separate from my art, but I was saved by the experiences of collaborating with Repo-History and the poster collective Resistant Strains on a few projects. Plus I had had a kid, and started working for architects and there wasn't time anymore; then it was suddenly clear to me that those things (kid, architecture) were the sources and the connections I needed for a new activist art combo. I drew on my architecture background and my immigrant activist network and made a web project (HardPlace) for which detainees from across the country supplied sketches of what they knew of their invisible prisons, (photos being forbidden) and I traced them into strange digital 3D models where you could find a few tidbits of info that cumulatively conveyed an idea of the terrifying Kafkaesque system that was proliferating since the 1996 laws had passed. The Lower East Side Tenement Museum funded the project so that I felt able to team up with web designer Lauren Gill to deliver a project that got quite a lot of attention on the predicament of detainees and the dangerous direction US immigration policy was headed in – it was launched soon after 9/11 and detention was taking on a new definition in the public imaginary and in abusive reality. 
Portland Correspondent, Sarah Margolis-Pineo, talks to Anna Gray and Ryan Wilson. Margolis-Pineo begins evocatively, "I first met Anna Gray + Ryan Wilson Paulsen as they were carting a tank of helium into the desert," and the interview goes on from there. At one point, Gray says:
And the systems and ethics around work, especially in this country, are really detrimental and limiting. We titled that banner Working Towards Non-Work, as we are trying to find a vocabulary for working and artistic activity that isn't about productive ends, but about positively reproductive ones. There's a lot expected of artists at this point in terms of levels of productivity in academia, in shaping the quirk and brand of a city, in participating nationally or internationally as a creative contributor, and in maintaining an exhibition and/or studio practice. How are other artists managing this workload, which by its very design seems to prevent the best work from being made?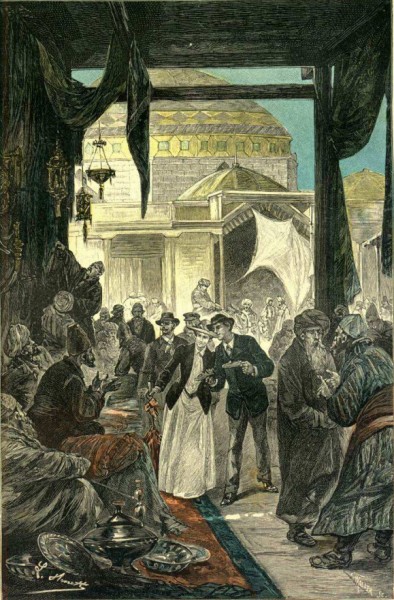 Reflections of Samarkand courtesy of Jeriah Hildwine:
I should say now that I have never been to Samarkand (in present-day Uzbekistan), and that my views of it have been shaped almost entirely by its mythical role in Clive Barker's novelGalilee. A quick bit of slacker research, though, reveals the essential nature of that city to match Barker's description pretty well. Situated on the Silk Road, Samarkand was a city of wonders, the ultimate crossroads, a center of commerce as well as of art and culture. People came from thousands of miles to experience the wonders of the city itself, but more so, to meet and trade with one another.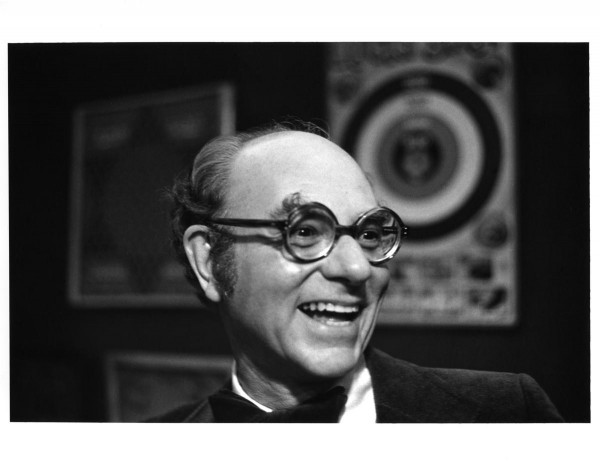 Britton Bertran talks money, art and relevancy:
The art economy in Chicago – specific to the visual art market – is busted.  It doesn't work and hasn't worked for a long time.  Yes, this a provincial observation as we are in a global society, but ask any commercial gallery owner in Chicago that's not one of the Mighty 5, and they'll tell you the same.  Yes, more and more people who aren't in Chicago are paying attention to us as a viable location.  Chicago is a place that has artists who make (and made) great work and some non-Chicagoans are even buying art from here (good luck in Miami y'all!).  But when it comes to a localized presence, we are somewhere near the bottom of the attention totem pole.  Where would you place visual art on the Chicago matrix of culture that includes Theater, Music, Dance, and yes, Food?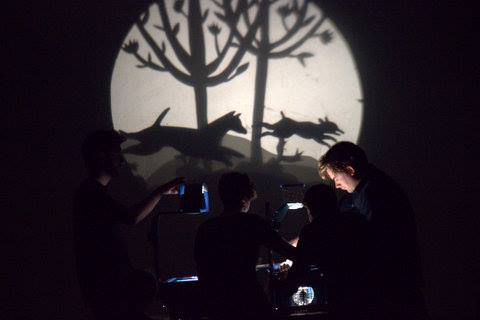 Alyssa Martinez interviewed Bad at Sports' comics correspondent, Sara Drake, about her shadow puppet collective, PUPHouse. Drake, at one point offers the following:
When I was small, my dad always used to say, "What makes a good animal, a good animal?" This was meant to be soothing after some brutal animal world fact on television, a pet death, watching viruses destroy human cells on bring your daughter to work day, etc. It meant, what ensures that animal survives? Is being brutal or dark, something that a human animal might consider bad, a part of what defines that animal?  "What makes a good human, good at being human?" This is how I move around in the world ad. infinitum.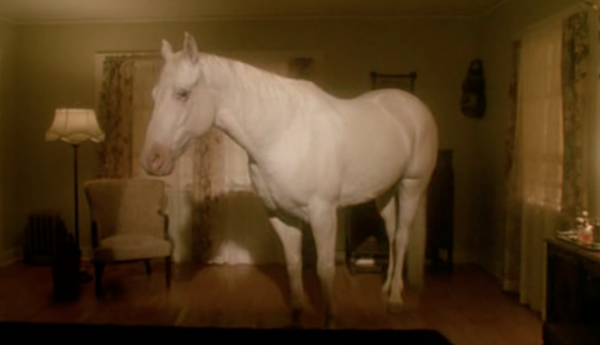 August Evans considers  surrealism David Lynch, Maya Deren and others :
Any attempt to place the weight of genre upon an artists' movement like Surrealism presents problems, considering the aims of the first (and possibly only) surrealists were to explode the bourgeois order. Indeed, these initial surrealist films achieved something very unique, specific, and particular to the artists' movement out of which they emerged. Toby Sussman deems these early films "the pinnacle of the Surrealist films…the representation of the total passion of a human event pushed beyond previously known limits…resulting in a beautiful new world of images existing somewhere between the amorphous intractability of dreams and the cold acceptance of everyday consciousness".
Hannah Verrill posted her lat installment in the Process Notes series. Here Verrill talks to Tatyana Tenenbaum, who offered a note from her performance, Private Country:
Techno-Minimalism… TuneYards and Gang Gang Dance.  Moving out of the "new complexity" (or, as my 78-year old composition professor would say, "the new stupidity.") Moving towards audience immersion, sensory experience, spectacle as visceral sensation—where spectacle departs from tried-and-true convention—where it began as something primal, something essential to the human experience, ritual as catharsis, religious ritual, art as ritual/ and /or / religion.  Contemporary pop counter culture as ritual. || None of this writing is suitable for an audience but perhaps I will try to articulate it further. || WHERE FORM MEETS  – – – } FUNCTION, and this becomes aesthetic.  Everything dependent.  Everything related.  Everything a choice.  Proliferation of media means theater becomes one-dimensional in the conventional sense.  Prosceniums are officially flat, not adapted to a world that frequents the 3-D movie theater.  Antiquated.  Dull, irrelevant?  Or just self-conscious in their flatness?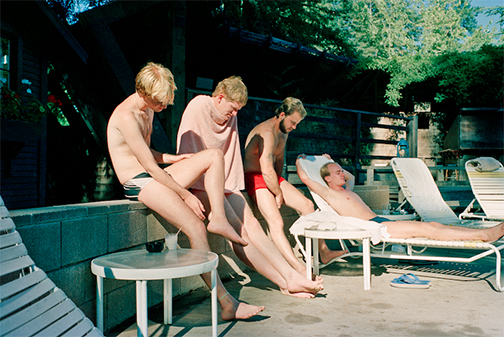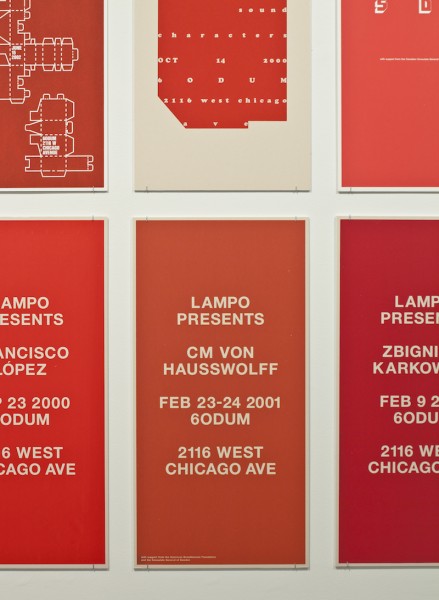 We closed out with an interview between LAMPO and the Post Family. When asked how LAMPO got stared, Alex Fenchel answers:
When I started things in '97 I had no special expertise in music. I was a fan. I'd been listening to weird stuff since high school and going to shows since college. I liked that moment of discovery, especially live, with other people around and the artists there. I wanted to make that happen. I had no background producing events, and I learned as I went along. In retrospect, the lack of experience was helpful. I didn't know what I was getting into or why I shouldn't do it. But I wasn't a complete fawn. I had spent some time around art museums through a couple of internships. I began thinking as much or more about the artists, rather than just the audience, recognizing that Lampo could offer extra support for their work. And I believed producing beautiful design would help make each project special. Alisa and I first met when Lampo was just about a year old. So, design was almost always integral to the idea.
I'm a week behind in the Week-In-Review Department, and as result today's post will feature not only this week's posts, but last week's as well. Two for the price of one.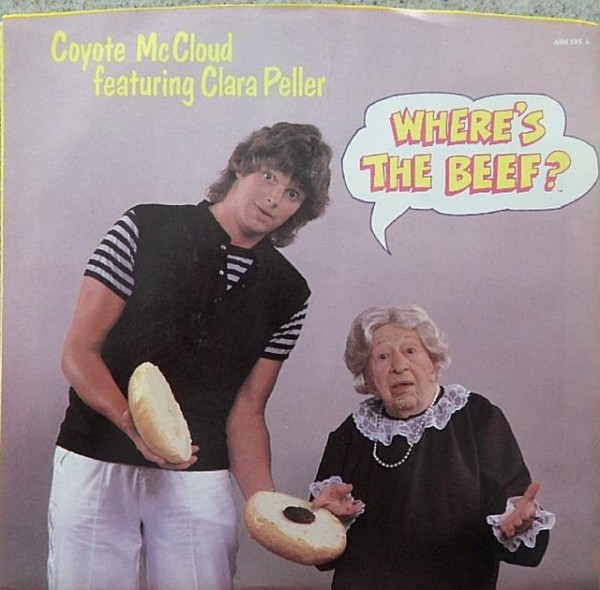 This week  on the podcast, Amanda Browder spoke with Michael Velliquette and Oliver Warden; Velliquette has a show up at DCKT Contemporary, and Warden talks about GLOBALL Last week: Scandal! Economics! Wendy's ads from the 80′s!! BAS talked to Oliver Ressler and Gregory Sholette about It's the Political Economy, Stupid..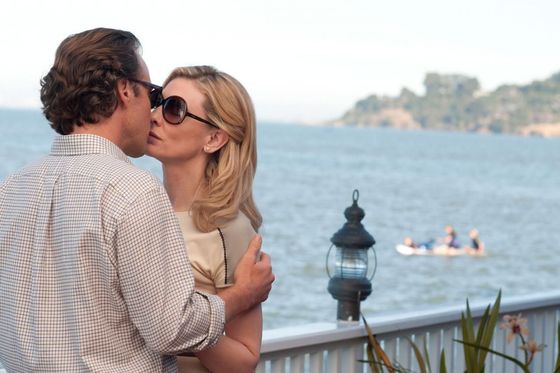 Caught Between The Privatized Marriage Market And The Corporatized Labor Market: The Zero-Sum Binary Of The (Failed) American Dream? Virginia Konchan reports:
Cultural treatments of what Jeffrey Eugenides (qua Austen) termed the "marriage plot" of fiction include post-romantic polemics (Laura Kipnis' 2004 Against Love), arguments for and against biological and gender essentialism, chick lit and post-feminist writings, and queer and trans literature (as well as post-9/11 and world literatures reframing the metaphor of war as between cultures and races, rather than genders).   Keeping pace with the culture industry's manufacture of fantasy, Hollywood continues to churn out variations on the theme of marriage, whether representative, in the US, of market demand and actual statistics, or not, in reality TV (The Bachelor; Wife Swap) and, in film, such as the 2013 rom-com Austenland,directed by Jerusha Hess (an adaptation of Shannon Hale's novel, based off Pride and Prejudice, about a British resort recreating the Austen era, to fuel the obsession that every woman's platonic double—Mr. Darcy, aloof yet smoldering with passion—awaits us just around the corner).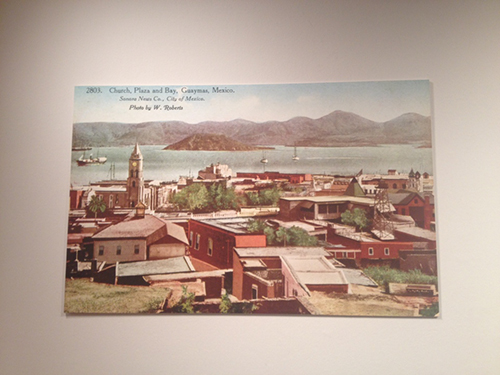 Follow Jeffrey Songco as he walks to drop off his rent check. In this particular instance, he stops off at the library to check out the five (!!!) exhibits they have up concurrently, including A Little Piece of Mexico: The Postcards of Guillermo Kahlo and His Contemporaries:
The exhibition makes a fantastic case that the cultural identity of Mexico was shaped by the popularity of the photo postcard at the turn of the 20th century.  With images from international photographers like Guillermo Kahlo, Abel Briquet, F. Leon, and CB Waite, the exhibition honors the iconic images that undoubtedly shaped the current contemporary branding of Mexico's visual identity.  The significance of this show to the local Mexican and Mexican-American population is palpable, while also revealing the country's heavy influence on San Francisco's own architecture and landscape design.

From the Twin Cities — where it is also cold — Eric Asboe writes about aesthetic [ir]ationality with a nod to Cocteau:
I gravitate toward artwork that can only be consumed through time, that makes me think, that forces my mind in new directions and challenges my notions of what the world is. I know how to live with that work outside its context. I know how to carry it around with me as it informs the rest of my life because it has already existed in my mind through successive moments. I have a harder time knowing how to live with artworks that are immediate, nebeneinander. It might thrill me to my core, but where does it live in my brain when I leave? Why does it still influence me as I continue through my days? Its momentary nature belies its potential impact. The moral erection, the immediate, nonrational responses I have to those works shifts that impact away from my rational mind to a place I cannot see, a place all the more profound because it is unplumbable.
Stephanie Burke's TOP 5 Weekend picks!
The Whitney Biennial list was published at last, and features many of Chicago's nearest and dearest. If you haven't had a chance to read the list yet, Duncan published it all  here.
A post about documenta13 participants from Chicago, by Chicago's own, Daniel Tucker:
Through my study of Chicago, I have observed that this turn towards "the social" is less of a turn, and more of a ever-present fascination. It has also been observed today, as well as in reflections on history that the work in Chicago has always been more serious than elsewhere. In a dialogue held at the South Side Community Arts Center, respected photographer from the Black Arts Movement  Bob Crawford spoke to his experience doing a photo show in New York City, where he observed that "the Chicago photographers' work was usually more political. And the New York photographers' work was a little more "art," narrowly." Deeply familiar with the Chicago artists and authors participating in documenta13, I traveled to Kassel last summer to see their work and consider my hometown art scene in relationship to this massive global event. Below are a few scenes from that trip.
MAINTENANCE: Â Mairead Case reflects on her ongoing series of literary insight:
Last May, when I wrote MAINTENANCE #1, I quoted the interview Bartholomew Ryan did with Mierle Laderman Ukeles, for Art In America in 2009. Maintenance, she told him, 'is trying to listen to the hum of living. A feeling of being alive, breath to breath.' That's still my lodestar for this column. … I write about 'the people [the writers, the editors, the publishers] who are taking care and keeping the wheels of society moving.' I try to pay attention. Here where Our Scene is so rad and vibrant but also so segregated by neighborhood, schools, tone, etc., this is something we can always fail better at." She goes on to review, Afrosonics by Harmony Holiday, Guy Davenport!, Manifesto Items 2 by David Lasky (self-published, 2013), Women, The New York School, and Other True Abstractions by Maggie Nelson (University of Iowa Press, 2007), Like Someone In Love: An Addendum to Love Dog by Masha Tupitsyn (Penny-Ante Editions, 2013), and The Crisis of Infinite Worlds by Dana Ward (Futurepoem Books, 2013).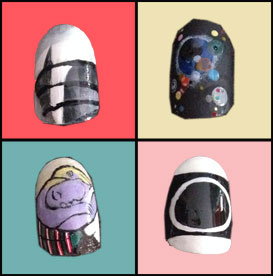 Edition 20 from Dana Bassett features The Central Techno Authority, Brett Nauke, Oneohtrix Point Never, Brandon Warren Alvendia, LVL3, Miss Pop Nails, Carson Fisk-Vittori, Derek Fretch and more HERE>>>
(not to mention this shout out from Chicago Looks who featured Dana Bassett and Corey on their collective street style)
Autumn Hays reflects on recent Queer and Trans performance panels —
We could go on to talk about the subject of the word Queer as discussed during the roundtable "New Queer Aesthetics" in late October. Queer New York International Arts Festival (QNYI)  had come to Chicago to exhibit a Queer Fest as an extension of the one in New York at Defibrillator Performance Art Gallery . The Chicago show featured artists Suka Off, Bruno Isakovic, Gabreiela Mureb, and Keijaun Thomas. Queer fest distinctly pulls itself away from other Queer festivals which they feel are accepted ideas of the term Queer. As one of the festivals curators, Zvonimir Dobrović, explained, the festival seeks to redefine and challenge preconceived notions of the term Queer. Not all work is made by the LGBT community and instead is defined loosely by a sort of norm-challenging ascetic. 
Thomas Friel interviewed  Arturo Herrera!
Purveyor of melancholy cartoon moments, amorphous shape and line, melting abstract symbolism and form fluidly, Arturo Herrera creates new meanings from global popular culture and the discarded memories available at thrift stores. With gorgeous abstract dialogue, he cuts into our subconscious, seeking dark realities in the seemingly innocent imagery of childhood. Yet this is globally corporate sentiment which he makes us aware of; in homage to past Modernist movements, he hopes to awaken our senses from the dreamy haze they reside. References to Pollack appear as dripping webs of networked possibilities in immigration halls, allowing art to be the key to success in the cutthroat Americas. Simple gestural brush strokes, epic in scale on institutional walls, have the purity both the Ab Exs and cartoonists long for. With clear precision and acute awareness, Herrera depicts the line between the Surrealist's dream and the failure in Dada. Partaking, we become the tight rope walker and must balance accordingly between his worlds and Art's past. For his upcoming exhibition at Corbett vs. Dempsey in Chicago this December, he reveals new work within the intimacy of the printed book; showcasing several altered found books in a sensibility all his own; muted yet powerful, melancholic yet strong, abstract yet concrete, visceral, tangible. In this, he enlivens us to the subjugation our senses experience in the digital age.
Regarding critical art writing, LA Correspondent Jacob Wick continues his homage to the Mama's and the Papas with his latest West Coast dispatch:
The not-so-recent hullaballoo over the use or misuse of English in e-flux press releases, which started with the dubious assertion that a language separate from English was being used in the online listserv/journal in Triple Canopy and fizzled out with an entire issue of e-flux journal dedicated to half-assed rebuttals of that thesis provides some useful fodder. e-flux is a listserv that serves some 90,000 readers across the world, and to which are submitted press releases from everywhere, all of them in English, some of them in better English than others. These press releases are generally written in a similar tone and register, a tone and register that is relatively uniform throughout early 21st-century art writing in English. These press releases, because they strive to make sense with and to each other, constitute a discourse. This is not in itself a problem. Neither is the quality of English in use, nor whether this use constitutes a separate language – which of course it doesn't, that's ridiculous, if anything it might constitute a sociolect (unless we are going to start talking about International Baseball English or something) – or even that English is being used (lingua francas are important if a global discourse is to be established, right?).