If we are lucky, our work becomes larger than we are and takes on a life of its own. Sometimes we know this at the outset and sometimes we come to know as the work moves forward. I'm thinking here of Walt Whitman and his Leaves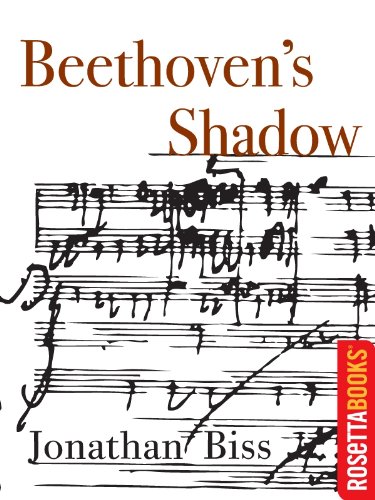 of Grass, which started as a slim and youthful volume of poems. Whitman revised this modest book until, on his deathbed, book had grown weighty, to over 400 poems. Over his lifetime, as Whitman had hoped, the work had grown with him. Pianist Jonathan Biss might similarly be embarking on this sort of life's work. At 33 he is undertaking to record all of Beethoven's Piano Sonatas, a project scheduled to take nearly a decade.
I was taking a MOOC on Beethoven's Piano Sonatas and thought I would do a little extra reading on my own. The simplest Google search brought me to a book written by course's instructor, Jonathan Biss. At $1.99 it didn't seem like much of a risk, so I downloaded it. I didn't know who Biss was before I took the course, so I had no idea what to expect. Beethoven's Shadow is an odd little book. It is not a full-length collection of essays; it is not a full-length book at all. Instead, it is a long essay, a meditation really, on what it feels like to play Beethoven. Biss opens the book with an anecdote about one day in the recording studio in which he became completely unmoored by the experience of recording Sonata Opus 109. Biss writes:
"The microphone is so often likened to a mirror not only because it exposes flaws, but because it is so passive in its judgment — it offers no response. An audience can be an intimidating thing, but it feels, and one can feel it feeling. But the microphone has no feelings, no agenda — it is merely one's own doubt reflected back."
The book continues in this vein, addressing what it is like to interpret a genius. I don't know if Beethoven was a genius or not. I don't really care. What is interesting, though, is reading the someone who experiences transcendence with Beethoven's work. This is a good thing, because Biss is scheduled to record all of the sonatas over the next nine years, a project he looks at with a bit of trepidation. To complete this task, Biss who is now only 33 will have to set aside nearly a whole decade to Beethoven. Our laser focus on certain things, perhaps we might call these our passions, by extension must exclude other experiences. Part of the subtext of the book is Biss's asking the reader to question our own choices. What is it that we love? What art moves us beyond reason? What is it that we exclude in our pursuit of that which we love? And lastly, is it worth it?
Biss is an excellent writer and does a great job of placing the reader somewhere they might not otherwise have been, like a recording studio or on the stage at a concert hall. At the end of this book, I knew a little more about Beethoven, but a lot more about the what it means to undertake a creative project that might truly end up being a life's work.
Beethoven's Shadow, by Jonathan Biss
Rosetta Books, Kindle Single
December 2011
56 print pages
$1.99
Massive open online courses (MOOCs) are the future of education. I feel as certain of this as I am certain that one day cars will fly and that ironing will become obsolete. There's a Ted Talk with the co-founder of Coursera Daphne Koller and an episode of Charlie Rose with the CEO of EdEx Anant Agarwal that addresses this new way of teaching and learning. To summarize Agarwal on Charlie Rose, the thing that is fundamentally different about MOOCs versus the way traditional college works is that with traditional college all of the gatekeeping is at the front end. You have to apply. You have to be accepted. You have to have tuition. Sometimes you need to have prerequisites or test into the courses you want. With MOOCs it is different, at least for now. The gatekeeping occurs at the backend. Anyone can register for a course, but not everyone will finish. And for those who do, there is often the option of a certificate. With some courses there is even the option of credit…for a fee. This allows all kinds of learners to participate in a course. For example, some might only be interested in part of the course's curriculum. That student can participate in just that portion of the lectures, readings, and discussion, and ignore the rest. Of course, they will not receive a certificate, but then again, So what? Others might successfully complete all of the assignments for the entire sequence and receive a certificate. Both students got what they wanted from the course, but they dictated their level of involvement, not the instructor or the institution.
But how does this relate to contemporary art? Glad you asked. In the US, our contemporary art world is deeply shaped by academia. It's hard to imagine a curator with anything less than a Masters Degree. The same with visual artists. I would love to see some statistics on this, but I would guess that many of today's working artists are also employed as teachers. Academia and contemporary art are so bound together, that changing one, will clearly change the other. I chose to be optimistic about this. While it is true that the majority of MOOCs are in the sciences, there are some art related courses out there and I expect this will grow over time.
This summer I took my first MOOC, from Coursera. The course was entitled Art and Inquiry: Museum Teaching Strategies for Your Classroom, offered by The Museum of Modern Art, taught by Lisa Mazzola. The course focused on using the inquiry method with object-based learning, specifically within a museum environment. This course was an amazing experience for me. First of all, I got to take a course from MoMA. I never thought I would have this opportunity, but the beauty of an online course is that location isn't an issue. This had the consequence of the course being very international. 60 percent of Coursera's students are from outside the United States. In this course, we were required to participate in the discussion forums. Our final project was to write a lesson plan within our discipline using the inquiry method and a work of contemporary. Clearly, it was instructive to troll The Art Institute of Chicago for just the right artwork an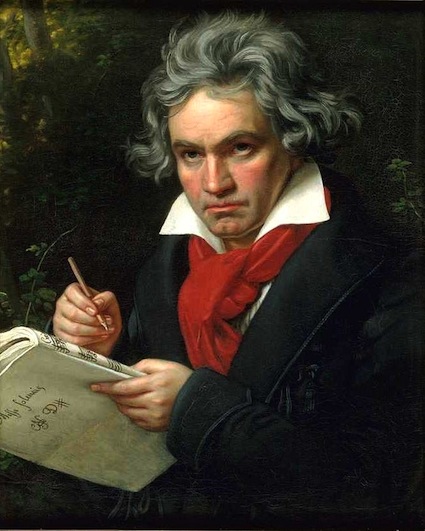 d write my own lesson plan, but what might have been more instructive was peer grading my classmates' assignments. There were 32,000 students in the course. I graded a student from Spain and two from Columbia. It was interesting to see the curriculum requirements of other countries.
I am currently taking a class called Exploring Beethoven's Piano Sonatas. It's very challenging, maybe too challenging for me. But I'm having a good time and I'm learning more than I ever could on my own. The course is taught through The Curtis Institute of Music in Philadelphia, by professor Jonathan Biss. This course demonstrates the beauty of gatekeeping at the end of the educational experience instead of at the beginning. If the course proves too difficult, I can always select the "no assignments" option, continue with the video lectures and the class discussion, but at the end I will not receive my certificate. Like I said earlier, So what? People should be able to attempt things that are difficult or out of their realm of experience without penalty. These MOOCs are showing the possibilities of our educational future. The courses are fun. I'm learning a lot, and I get to "meet" people from all over the world, artists, musicians, even other people who teach English at an art school. MOOCs have the potential to make the study of any of the arts, more global and, most importantly, accessible to anyone with a smartphone. Maybe that's good, maybe not, but it's the future.
Good public transit is the hallmark of a civilized city. One of the things I love most about Chicago is the train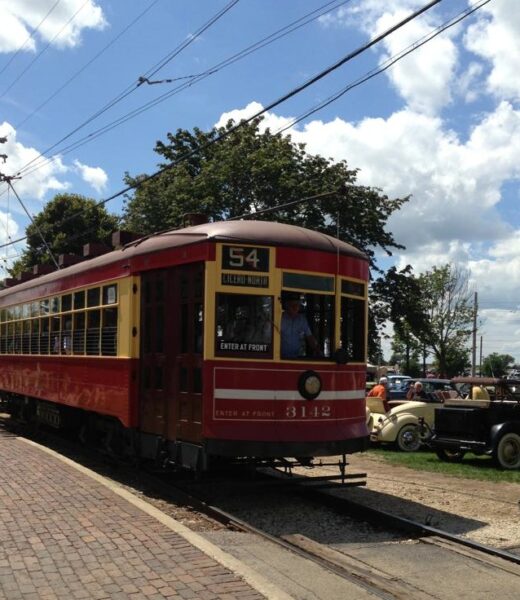 system. Both the Chicago Transit Authority's "L" and the Regional Transportation Authority's Metra are fantastic examples of how efficiently people can be transported from hither to yon. You can, if you wish, take this with a grain of salt seeing as I hail from the Pacific Northwest where public transportation is craptastic, save for the stellar ferry system. But it's more than just getting to work or the grocery store that makes me loves these trains—it's the history. Most people would find it impossible to conjure an image of Chicago without also envisioning the elevated train line that rings our downtown. This is why last weekend, my friends and I headed to Union, Illinois to visit the Illinois Railway Museum.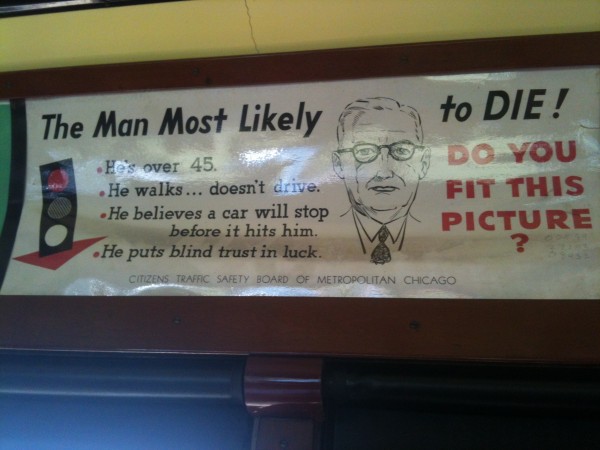 The IRM's grounds are much bigger than I was expecting and are designed for visitors to spend the day there. There are pick nick tables and a little diner that sells burgers and hot dogs. There are nice, clean restrooms and vending machines with water and pop. Bring sunscreen and sun hats, though. Museum to me says "inside," so I was surprised by how active the site is and how much time we spent outdoors. There is a 15 minutes trolley ride that coveys its passengers around the perimeter of the museum grounds. You can get off and on at any stop. It's a great way to get your bearings and see what the museum has to offer. The old CTA trolley is one of the originals that ran in the Loop until the trolleys were replaced by buses in the late 1940's The interior is meticulously restored complete with excellent original advertisements, pretty much exactly like the ones on the Red Line today, except cooler because they're vintage.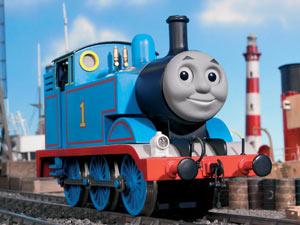 In addition to the trolley, there are working trains that run on tracks at the edge of the grounds. The collection includes electric, steam, and diesel trains but they are run only on certain days, so if there's a particular train you'd like to ride, be sure to check the schedule. The train rides are included in admission and take about 40 minutes each. The day we were there, two trains were running, which we didn't budget our time for. There are also Thomas the Tank Engine Days throughout August. I'm not exactly sure what that means, but the website makes it seem very popular and there are, of course, train rides for the kiddies.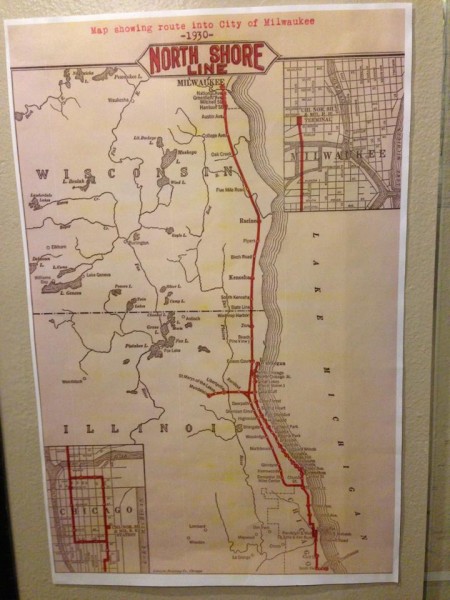 In the center of the museum grounds are large pole buildings that each hold numerous train cars. There are many different kinds of train cars: passenger, sleeper, roomette, dining, and bar car. These cars are from different manufactures and over many years. Passing from one car to another is like moving through time. I enjoyed seeing the cars with the crappy 80s facelift. Many looked as if they had just been pulled out of service. But of course, the old ones were the most fun. The little tiny roomettes!!! The Transformers of sleeper cars. My favorite cars were the oldest ones that had not been restored. These you couldn't walk through, but could only view from behind a rope. Part of what is so interesting about these is to be able to see how the patterns of wear, what had disintegrated, and what looked new.
Scattered throughout the building and grounds are other attendant train paraphernalia. I was outraged to see my train, the train that stops on my block used to run to Milwaukee. I'd heard this before from a conductor, but to see the map with my own eyes was somehow different.
The Illinois Railway Museum is a fun day out for everyone. Well, everyone who likes public transportation. The entrance fee is about the most confusing thing I've ever seen. There are free days, many days it's ten bucks, except during the peak season, when it's more, and it costs more on days when there are special events. They also have a family maximum fee of fifty bucks, which might be good if you've got a passel of kids. Check it out for yourself. You will never take your commute to work for granted again.
It seems like one cultural critic or other is always declari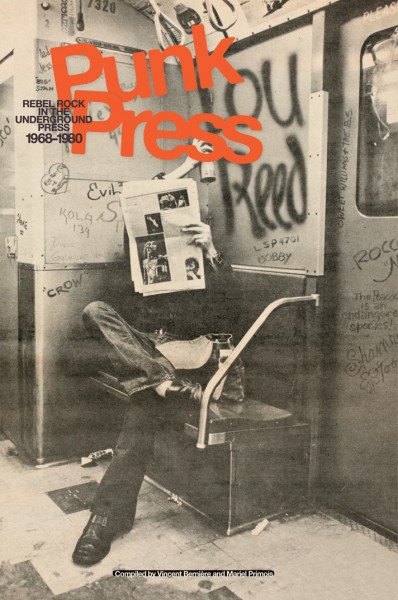 ng something dead. In recent years, print media has been declared dead. In the past, punk was declared dead, though many still maintain that punk's not dead. The new book Punk Press: Rebel Rock in the Underground Press 1968-1980 returns us to a time where newspapers, leaflets, newsletters, and flyers were a dynamic way for the punk community communicate. More than just informative, these communiqués allowed punks from all over to covey their ideas and share their city's scene with others.
Punk Press is no kind of exhaustive anthology, but rather collection of fanzine covers, show flyers,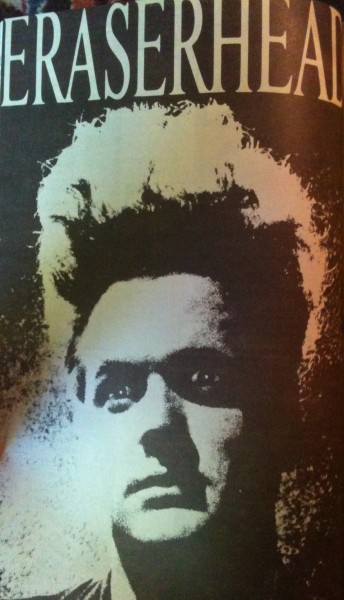 with a few articles reproduced for good measure. Mostly this book is about images. What surprised me is that some of these images must have become immediately iconic. I remember a few in this collection as reproductions in fanzines of my own youth.
The title pushes the early date of punk to 1968, but articles inside the magazine challenge that date back even further to 1964, which made me think that trying to pinpoint the birth of punk might be as difficult as pinpointing the beginning of jazz. Most of the works are from the New York, Paris, and London scene. And because the upper period is 1980, by extension we don't get much if any from the West Coast hardcore scene, which came to dominate punk thereafter.
Compiled by Vincent Berniere and Mariel Primois, Punk Press is an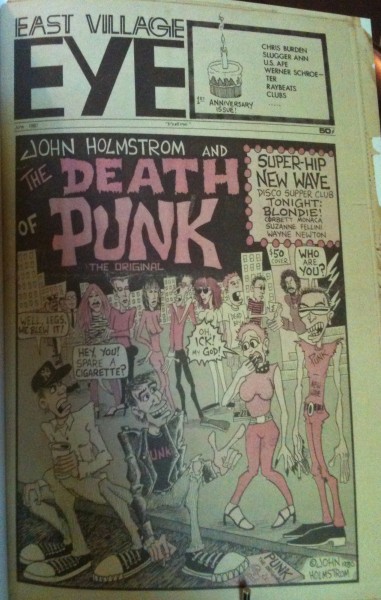 interesting look back to a time when the printed word connected and energized an entire subculture. Punk Press is a larger format book, 9 x 13 1/4 , which makes it possible to read the text reproduced within. (This large size also prevented me from scanning these images for you, which is what I usually do. Sorry.) The pages are matte and mimic the original pulp that most of these missives were printed on. Though there is little editorial insight by the authors, the collection of images that they complied do an excellent job speaking for themselves.
Punk Press: Rebel Rock in the Underground Press 1968-1980
by Vincent Berniere and Mariel Primois,
240 pages, paperback
Harry N. Abrams, 2013
ISBN: 9781419706295
Unlike visual art, when it comes to books there is something unseemly about discussing form. We are taught that books are solely t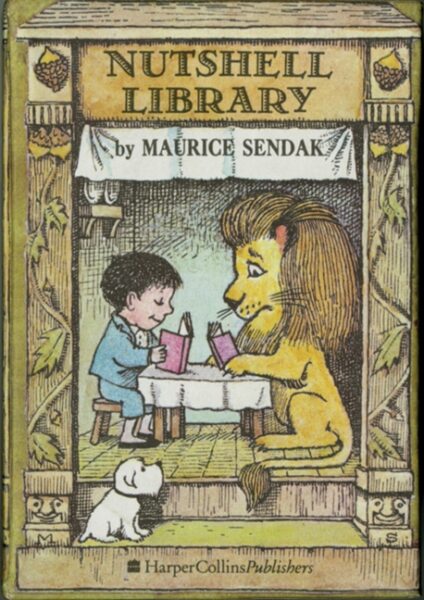 heir content and we should not judge them by their cover. The paper may be nice, but it isn't indicative of the quality of the writing. Or the cover photo is lovely, but the plot has gaping holes. When I was little, I loved little books. Sometimes I loved them just because they were little. I had the whole Beatrix Potter mini-book collection going on in my room. I mean who could forget the adorable Tale of Squirrel Nutkin? My favorite of all the books was Maurice Sendak's Nutshell Library, which is a collection of five tiny books united in a diminutive box. The stories were fun to read and they rhymed, which made them easy to memorize, but what made me come back to them time and again was their itty-bittyness.
As an adult, I am surprised to find this sort of preciousness still effective. It seems as if I should have outgrown this sort of thing by now. Currently, I'm reading my way through (in no particular order) the 33 1/3 series. In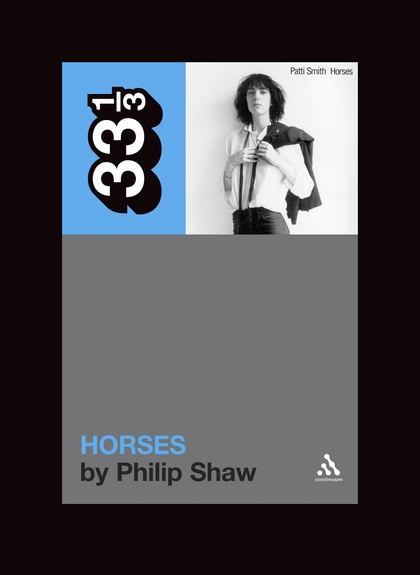 case you haven't had a chance to pick one of these up, they're slim, mostly fewer than 100 pages, meditations on a single album. Their smaller than average 5×7 size is cute as pie. The 33 1/3 series is published by Continuum and started in 2003 with Warren Zanes' treatment of the 1969 classic Dusty in Memphis, by Dusty Springfield. A few other notable recordings that undergo inspection are Aja, by Steely Dan; Swordfishtrombone, by Tom Waits; Marquee Moon, by Television. Seriously though, there are as of this writing 86 titles, so certainly there is something for everyone. Don't expect a "making of." These little gems are more essayistic and idiosyncratic than that. Check out Phillip Shaw's treatment of Patty Smith's Horses. It's the first book of the series that I read, and it's a delight.
Melville House is home of the novella. The novella is perhaps the most perfect of forms. Longer than a short story, shorter than a novel, the novella is best described why what it isn't than what it is. Melville House does the novella well. I just finished reading The Death of the Author, by Gilbert Adair, a mere 150 pages. Turns out this was just the right length for this little mystery-like satire addressing the ridiculousness academia and the sometimes foolishness of theory. Any longer and I think I might have taken the literary theory too seriously. Besides contemporary novellas, they also have a line of novellas by classic authors. You'll find short works by lots of your favorite authors: Chekov, Proust, Cather, Wharton, Tolstoy, and of course Melville.
Originally, the plan for this month's post was to write a book review, which I started a bunch of times. Somehow, I couldn't quite get excited about it. There is nothing wrong with the "book" I was reading, Hilton Kramer's Abstraction and Utopia. For a while, I thought it was because I had picked the wrong text, but it turns out that what I really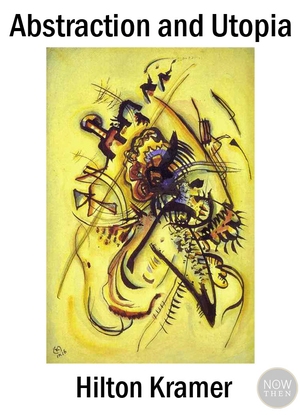 wanted to talk about was the unseemly subject of form. Abstraction and Utopia is published by e-publisher Now & Then, and at only 16 pages, this work seems unlikely to have been published as a stand-alone print book. In fact, this essay is actually reprint from The New Criterion. A 16-page book may seem like no bargain, but I bought it because of its brevity. It also had an abbreviated price tag.  At the same time I also purchased The Story of a Photograph: Walker Evans, Ellie Mae Burroughs, and the Great Depression, Jerry L. Thompson. I had a four-hour plane ride ahead of me and I wanted something I could finish in one sitting. For the first time, I really understood the flexibility that e-books offer. Until that point, I considered them a way to, let's say, carry the entirety of In Search of Lost Time around in my purse, a feat impossible in the pre-digital age. But the possibility of digital publishing allowing short works to exist on their own, as opposed to being stuffed into an anthology is extraordinarily freeing both as a reader and as a writer. Perhaps e-publishing will give small works a home, and maybe even start a renaissance of the short form.
Lastly, as a random bit of book-related information, check out this video of Seattle Public Library's world record setting domino book chain.