This week's pick is a video by Andy Bruntel for the band Liars. Something about this video reminds me of Charlie White's work. Stylistically it looks nothing like his video for adicolor but the creepy factor is there.
I've been in bed sick for about a handful of days so this week's pick is a little late. After catching up on the latest horrendiously bad Christian rock band I found an equally disturbing video of Kirsten Dunst directed by McG and produced by Takashi Murakami entitled, Akihabara Majokko Princess. Is it just me or does this video feel very similar to Dunst's performance for the end credits of Bring it On but set in Japan? There are even cheerleaders at one point! Is this just a pop culture reference, a sign of a lack of imagination when it comes to casting, poor acting, or all of the above ?
Amy Beste is a woman of many hats. "She is the director of public programming for the department of Film, Video & New Media at the School of the Art Institute of Chicago where she organizes the visiting artist series 'Conversations at the Edge' at the Gene Siskel Film Center." Has curated numerous screenings across the country; and is "currently working on a PhD at Northwestern University where she is writing a history of experimental and industrial/educational filmmaking in Chicago." Amy was kind enough to take the out of her schedule and answer some of my questions about Conversations at the Edge's current season.
There has been a lot of press about individual screenings from Conversations at the Edge but not very much about the program itself. Could you give a little background on how the series came to be?
Sure, the series Conversations at the Edge started in 2001 as an effort between the School of the Art Institute of Chicago's department of Film, Video, & New Media, the Gene Siskel Film Center, and the Video Data Bank to showcase innovative and experimental media and makers. The Film Center had long screened experimental film and video (its roots are, in fact, in an experimental film series from the 1960s called the Magick Lantern Society) and the Video Data Bank, and the Film and Video departments (now the Film, Video, & New Media department) had been hosting important media makers as visiting faculty from their inceptions. The series presented an opportunity for these different groups who were associated with SAIC to join forces and present a very dynamic series that showcased a range of aesthetic approaches, histories, and politics, while also providing a unique opportunity for direct conversation between media artists and a broad public audience.
How is the series curated? There is such a great balance of work. You have very well known artists such as Dara Birnbaum, up and coming artists such as Ryan Tricartin, but also artists that are not well known.
Thanks–we work hard to get that balance. I organize the series in very close consultation with the Video Data Bank and the department of Film, Video, & New Media which serve as the series' curatorial advisory board–making suggestions for artists and programs-as well as a sounding board for each season's overall shape. [Read more]
For this week's pick we bring you video artist Sophia peer's video for the Baltimore based band Ponytail entitled, Celebrate the Body Electric (It Came From an Angel).
Check out Sophia Peer's Youtube page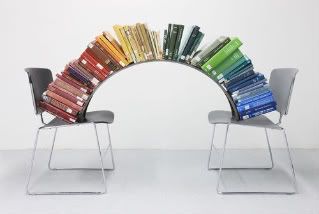 Aspen Mays has been a busy woman with both a 12×12 show at the MCA (February 6-28) and an installation at the Hyde Park Art Center (January 24-April 25). She was kind enough to take some time out of her busy schedule to answer some of my questions about both exhibitions, her process, and her plans for her Fulbright Grant to Chile.
Recently you spoke at threewallsSALON in a discussion called The Doctoral Artist: Research & Practice. What role does research play in your practice? How do you typically begin a series/piece?
Research is often the catalyst for my work. I studied Anthropology as an Undergraduate student- that's what my degree is in, and I think that sort of academic training has found its way into my practice mostly because I enjoy it so much. I've always been a really curious person, and I try to channel that as an artist. I love spending time in the library chasing down ideas, and I also try to get out and do a lot of hands-on research. Perhaps its my background in another field, but I read a lot of books about science and astronomy, and as an artist, I love speaking to folks in different research areas. A lot of projects start by tracking down experts in different fields that I'm interested in. I enjoy that interaction and these sort of "field trips" can be a great source of inspiration and potential collaboration. The video piece Larry, for example, was made with the help of the Adler Planetarium in Chicago. I contacted them after I'd been looking into weather ballooning, and I just started visiting the planetarium speaking to several of the astronomers that launch research balloons as part of the Astro Science Workshop each summer for high school students. I started attending the Workshop – for pleasure really because I thought it was all so interesting….one thing lead to another and I struck up a friendship with Mark Hammergren (an Astronomer there) and the video piece I ended up making sort of evolved out of all of that. That process is a pretty good example of my practice- I love seeking out that interaction. It makes making art feel a lot less solitary to me.