"fluxlasers — March 08, 2010 — A level I created using Little Big Planet on a PlayStation 3 based on the film Cremaster 1 by Matthew Barney"
(via TWBE)
Last week Duncan, Richard and I traveled to New York City to install Bad at Sport's first NYC exhibition entitled  Don't Piss on Me and Tell Me it's Raining at apexart. Although stressful at times, as any exhibition can be, I can safely say that we were all excited to work with the lovely team at Apex and exhibit work from 180+ artists that have been on the show. This week I will be posting mostly photo recaps of our experience putting together the show and some photographs of work I saw when traveling around New York city. Our first group of photographs encompass the beginning install.
When we were first asked by apexart if we would like to have an exhibition in their space one of the first concerns was, "how do you take a web project and create an exhibition?" Many of us have thought of Bad at Sports as an archive of what is currently happening in our communities. With that in mind we decided to ask participants of the show to send in a piece that would create a physical archive. Receiving the work was not an issue but properly cataloging it became a task of its own. The first couple of days we archived, well, the archive with photographs and a numbering system. Once that was finished we began arranging the works in clusters.
I often restrain myself from posting cat videos (if I didn't there would be a new one every day) but figured "what the hell?" Last week Standing Cat, hailing all the way from France, made his debut. Boing Boing has a post about the origin of the video. Long time youtube video expert Michael Czerepak sent this remix my way. If you have yet to see the original check it out because this isn't that funny to begin with but it is better if you know the source.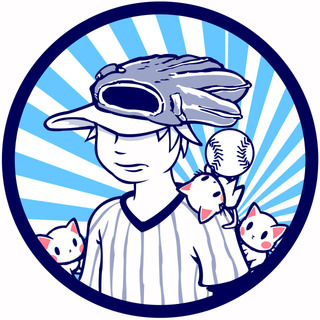 Bad at sports will be teaming up with art21 for a new bi-weekly column entitled, Center Field | Art in the Middle with Bad at Sports. Every other week on Tuesdays, we look forward to bringing a different aspect of Chicago's art scene through interviews, profiles, reviews and editorial pieces written by members of our collective: Meg Onli, Claudine Ise, Duncan MacKenzie and Richard Holland. For our inaugural post I had a chance to interview Jacob Meehan, Director of GOLDEN. Check the teaser below and go read the entire article over on  art21.
via art21:
Meg Onli:Â There has been a lot of press covering the rise of apartment galleries in New York City. Chicago has had a very rich alternative/apartment gallery scene for years. GOLDEN, however, is a commercial gallery that uses an apartment as a showroom. Could you talk about how you utilize your space and discuss how you try to distinguish yourself from an apartment gallery?
Jacob Meehan: The showroom of our gallery occupies the entire first floor of a 120+ year old graystone, nestled on a landmarked avenue between Chicago's Wrigleyville and Boystown neighborhoods. So what would be a generous two-bedroom apartment has been converted into a contemporary art gallery.  At first, I was worried that people were going to hate the fact that it wasn't a massive white cube, but it has proven to be a great space for showing work.  The segmentation from the various rooms is actually an asset because it allows us to play with pace and rhythm.
I don't mind being deemed an apartment gallery because we are a gallery in an apartment, but the notion of an apartment gallery usually brings up thoughts of artist-run types of spaces. I'm not actively trying to distinguish our space from those types of ventures, because those places are important and necessary. I think that what we're doing is (unknowingly) from a more European model.  I was in Milan last month (my first trip to Europe, proper) with my boyfriend, Henry, and the first gallery that we went to was, to our surprise, exactly like GOLDEN…and this space (Studio Guenzani) shows artists like Cindy Sherman, Catherine Opie, and Laura Owens. Unlike traditional apartment spaces, we are concerned with exhibiting, but furthermore, representing some of the best talent that is out there right now.
About a month ago my girlfriend and I were over at Terri Griffith and Serena Worthington's home (both BaS members). Terri and I are both working on projects that have required a lot of research in the 60s. Terri played an album she really liked by Sharon Jones & The Dap-Kings. I had not heard of her but that was not surprising. Both of us could not pinpoint what year it was from and so I decided to settle the argument by looking her up on google. The album was actually from 2006 and Sharon is a soul revivalist. I can't say I was not a little irked (I should have picked up on the sound quality) but still enjoy the song non the less.