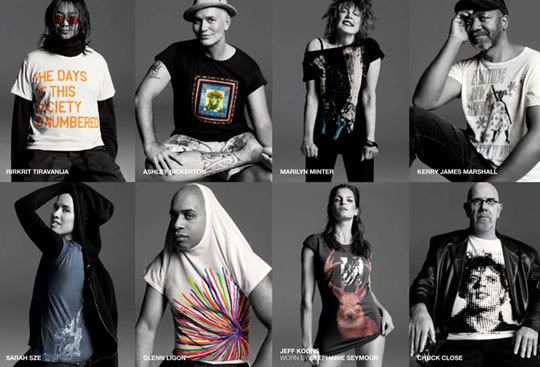 via highsnobiety
Building on its long history of supporting the arts, today Gap introduced Artist Editions T-Shirts, a limited edition collection of t-shirts designed by 13 of today's most influential contemporary artists, including Chuck Close, Jeff Koons, Marilyn Minter, Kiki Smith, Cai Guo-Qiang, Barbara Kruger, Ashley Bickerton, Kenny Scharf, Glenn Ligon, Rirkrit Tiravanija, Kerry James Marshall, Hanna Liden and Sarah Sze.
Gap worked in close partnership with the Whitney Museum of American Art and Art Production Fund to create the collection with the 13 artists, who are all previous Whitney Biennial participants. The Whitney Biennial is a special exhibition held every two years at the Whitney Museum of American Art that features the most important contemporary art in the United States. Gap is a proud sponsor of the 2008 Whitney Biennial.
The limited edition collection is available exclusively at select Gap stores in the U.S., Canada, the U.K. and franchise markets, as well as online in the U.S. at gap.com. It's also available at the Whitney Museum of American Art, the San Francisco Museum of Modern Art, the Museum of Contemporary Art Chicago, the Museum of Contemporary Art Los Angeles, the Walker Art Center in Minneapolis and at Colette, a Paris-based boutique. The t-shirts range in price from $28 to $38.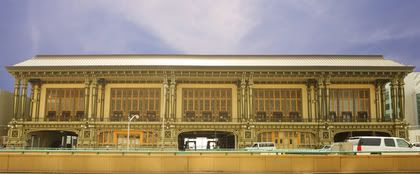 "I'd like to say that in a small way it turns consumers into creative producers," Byrne explains on his official site, "but that might be a bit too much to claim. However, even if one doesn't play the thing, it points toward a less mediated kind of cultural experience. It might be an experience in which one begins to reexamine one's surroundings and to realize that culture — of which sound and music are parts — doesn't always have to be produced by professionals and packaged in a consumable form. "I'm not suggesting people abandon musical instruments and start playing their cars and apartments," he adds, "but I do think the reign of music as a commodity made only by professionals might be winding down. The imminent demise of the large record companies as gatekeepers of the world's popular music is a good thing, for the most part."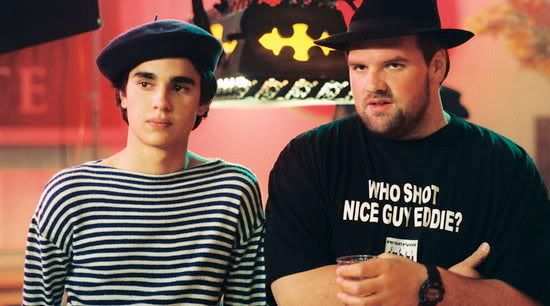 Via Brett Sokol for New York Magazine:
If the glory, freneticism, excess, and sunny evanescence of the current contemporary-art boom has a symbolic home, it's Miami Beach. Thanks to the appearance of an exponentially more fabulous Art Basel Miami Beach fair each December since 2002, the once-tattered resort town has gained a new sense of itself as an aesthetic destination that goes beyond the mere appreciation of a set of well-wrought silicone implants. Now members of the local Establishment, enamored with their smart new friends-collectors, artists, and curators from around the world-want to see if they can get them to stick around. It's partly about wishing to be taken seriously as a cultural alternative to New York and Los Angeles. But it's also a bet that fertilizing the creative class is good economic-development policy-especially in a city hit hard by the real-estate meltdown. Which is why a local developer and collector, Craig Robins, is starting a free postgraduate art program in Miami.
[Read more]
From the New York Times:
MILAN – The two friends, both performance artists, hatched the idea about a year ago: wearing white wedding dresses, they would hitchhike from Italy to the Balkans to the Middle East to send a message of peace and "marriage between different peoples and nations."
But the message delivered by their performance piece was mostly sad and raw. After just three weeks on the road, one of the two Italian artists, Pippa Bacca, 33, was killed by a driver who offered her a ride.
Her naked body was found on April 11 in some bushes near a Turkish village after a suspect led investigators to the site. Although an official cause of death has not been given, local Turkish authorities said Ms. Bacca had been raped and strangled.
The killing has stirred broad public anger and grief in Turkey and Italy. Still, what Ms. Bacca would have wanted, her family and friends said, was her message of peace to live on.
"She thought that in the world there were more positive than negative people, and that it was right to be trusting," said Rosalia Pasqualino, a sister of Ms. Bacca, whose real name was Giuseppina Pasqualino di Marineo. "Trust is a very human factor, and she believed that to understand people, you had to get to know them."
[Read more]
Sneaker blog SlamXHype blogged about this a few days ago.
"Last year, Guillermo Vargas Habacuc, in the name of art, took a dog from the street, and starved him to death. Endorsed by the prestigious Visual Arts Biennial of the Central American, Habacuc has been invited to repeat this unbelievably cruel act again in 2008. We at SlamXhype stand with Arkitip Intelligence in boycotting this 'artist' and urge you to sign this petition to end this right now."