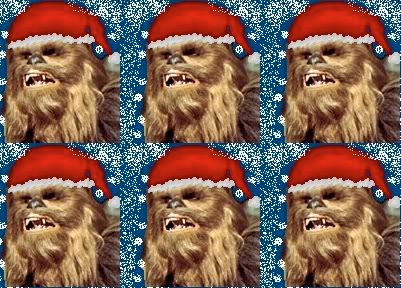 I haven't updated in a bout week. After returning from New York I was swamped with art students trying to print their final projects. Everything will be back to normal this coming week. I'm hoping to post a recap of art viewing from my trip and a recap of what is going on with MOCA. In the meantime, The New York times has an article on next years Whitney Biennial curators. Former BAS guest Francesco Bonami and Gary Carrion-Murayari have been named curators of the 2010 show.
via the New York Times:
"…First, the Biennial. Although it seems as if there just was one (there was, ending in June), officials at the Whitney Museum of American Art are already plotting the sequel, scheduled to open in March 2010. This week they are announcing the choice of curators, who in years past have consisted of
all-Whitney teams, groups of outsiders, or variations in between.
This time the museum has paired Francesco Bonami, 53, a seasoned Italian-born curator with an international reputation, and Gary Carrion-Murayari, 28, a homegrown senior curatorial assistant. Mr. Bonami will serve as curator for the Biennial, with Mr. Carrion-Murayari acting as associate curator."
Read the entire article here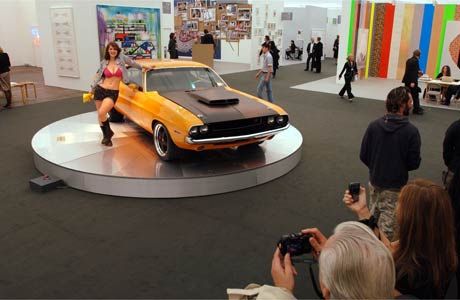 I am in New York for the rest of the week so I there probably will be no posts until Monday. When I get back I'll update with some of the shows I saw. In the meantime check out Dave Hickey's piece in the December issue of Vanity Fair. Hickey recounts his experience from last years Frieze and Miami Basel shows.
via Dave Hickey for Vanity Fair
The Frieze Art Fair building is plopped down amid the verdure of Regent's Park. I step out of the cab, take one look, and here's what I think: if, rather than recruiting Tony Blair to attack Saddam Hussein, George W. Bush had simply attacked Tony Blair; and if, in the ensuing Armageddon of reciprocal fecklessness, George had actually won, the American officers' mess in London would look a lot like the Frieze building. The interior, I know, will be temporaneo con amenità , the same M.D.F. and Euro-chic fixtures, the tall, transparent drapes in the lounge, the decorative chrome in the restrooms, and the scatterings of knockoff designer chairs. From the street, the interlocking white rectangular units are all but occluded by aggressive fencing and other accoutrements of surveillance. The security staff would suffice at Guantánamo, which sets me to imagining football mobs, driven berserk at the prospect of new drawings by Marlene Dumas.
In short, the building is scary, but I am a professional. I yank down the bill of my All Blacks cap, hunch my shoulders, and soldier through the rain, imagining my own diagonal traverse across the screen of a video monitor. Then I'm inside, and it's just snooty art stuff. I walk up to the credentials window and receive a colored card that proclaims my degree of access. I get a really "good colored" card, but even so, I know that there are better cards. I know that there are people around me who have the best card, the Willy Wonka card that will pass them through enclosures of escalating exclusivity and ultimately bring them into the presence of … oh, I don't know … maybe Sir Nicholas Serota, the very icon of Labor gentry, in a tan, glen plaid suit, comfortably disposed in a Gehry Power-Play Club Chair with a matching ottoman to support his Crockett & Jones wing tips. Sir Nicholas will turn, smile, and lift a snifter of brandy to welcome the chosen, and someone's life will be complete.
continue reading this article here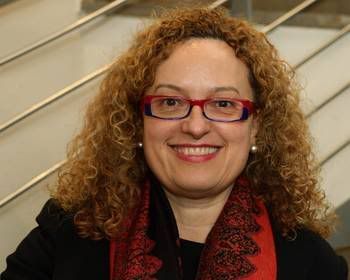 via documenta 13:
"Carolyn Christov-Bakargiev has been elected the Artistic Director of the documenta 13, which is scheduled to take place from June 9th, 2012 to September 16th, 2012 in Kassel.
Bernd Leifeld, CEO of documenta und Museum Fridericianum Veranstaltungs-GmbH announced today that in an unanimous decision the Supervisory Board of documenta followed the proposal of the international finding committee.
Carolyn Christov-Bakargiev works as a curator and writer in Rome, Turin and New York. She is currently the Chief Curator at the Castello di Rivoli Museum of Contemporary Art in Turin and was the Artistic Director for the 16th Sydney Biennale (2008). From 1999 to 2001 she was Senior Curator of Exhibitions at P.S.1 Contemporary Art Center – a MoMA Affiliate. Previously, she organized exhibitions as an independent curator in different countries."
Read the entire press release here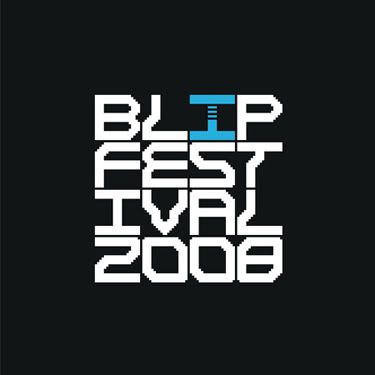 The Blip Festival takes place DECEMBER 4-7, 2008 at The Bell House
At the end of the week I will be going to New York to visit a friend of mine. It's probably bad timing to go to NY instead of going to Miami for the fairs but I am excited to check out this years Blip Festival. The Blip Festival is a yearly celebration of music created on vintage gaming systems and computers. Blip is organized by The Tank and 8bitpeoples
"Archaic game and home computer hardware is recast into the unlikely role of musical instrument and motion graphics workstation in the BLIP FESTIVAL 2008, a four-day event showcasing nearly 40 musicians and visual artists occupying the international low-res cutting edge.
Highlighting the chipmusic phenomenon and its related disciplines, the festival aims to showcase emerging creative niches involving the use of legacy video game & home computer hardware as modern artistic instrumentation. Devices such as the Nintendo Entertainment System, Commodore 64, Atari ST, Nintendo Game Boy and others are repurposed into the service of original, low-res, high-impact electronic music and visuals – sidestepping game culture and instead exploring the technology's untapped potential and distinctive intrinsic character."
The festival not only has performances every night but also workshops. For tickets or general information please check out Blip's website
I would like to add that if you are going to be in Miami this weekend you should check out Art Fag City's link to The Boyd Level Miami Art Fair Map.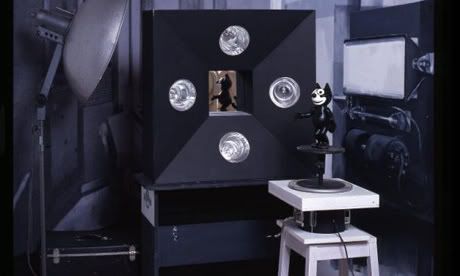 via The Guardian
"…Mark Leckey was named winner of Britain's most important contemporary art prize and said he now wants his own variety programme: 'Like the Two Ronnies. But with art.'
Leckey, Birkenhead-born and a part-time professor of film studies at Frankfurt's Städelschule, was presented with the prize and £25,000 cheque by the singer Nick Cave during a ceremony at Tate Britain broadcast live on Channel 4.
The centerpiece of his Turner prize exhibition was Cinema-in-the-Round, a witty meditation on the nature of film in popular culture, taking in everything from Garfield the cat to Homer Simpson and James Cameron's Titanic.
For a prize that has thrived on outraged headlines about unmade beds and lights being turned on and off, the most controversial thing about this year's prize was its lack of controversy.
The most that could be mustered was half-hearted tut-tutting over an exhibit featuring a naked mannequin on the toilet. Many critics complained the exhibition was too dry, too academic and, worst of all, too dull."
Read the entire article here