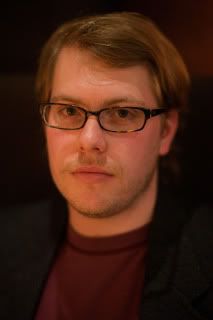 Bad at Sports would like to welcome Nicholas O'Brien as our latest edition to the blog. Many of you will know Nicholas as a co-founder of BUSKER among many other things. Each month he will be discussing New Media work through interviews, editorials, and videos.
Here is a little more about Nicholas:
Nicholas O'Brien is a new media artist, curator/organizer, and academic living and working in Chicago. Since getting his BFA from The School of the Art Institute of Chicago, Nicholas participated in multiple national and international venues including The Museum of Contemporary Art in Chicago, The Xth Biennial in Lyon net art project, Lampo, Tank.tv, and the Centro Multimedia in Mexico City.
He has also curated many screenings and live audio-visual performances within the Chicago area under many different projects including co-founding an alternative artist-run space called BUSKER which operated between 2005 and 2007. Currently, Nicholas is an adjunct faculty in the Department of Interactive Art and Media at Columbia College teaching media theory. More information about his work can be found at doubleunderscore.net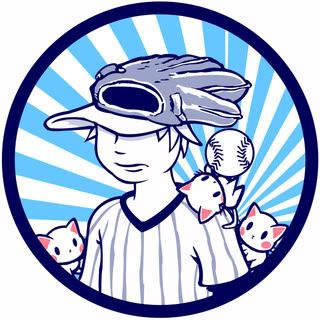 Our bi-weekly column, Center Field | Art in the Middle with Bad at Sports on Art21's blog has its latest post with an interview I did with Ken Shipley of Numero Group.  Check the teaser below and go read the entire article over on Art21's site.
via art21
While sitting in his office listening to some soon to be released albums, Ken Shipley quickly noted, "we have found a way as a record label to be like a band." Founded in 2003 by Shipley, Tom Lunt, and Rob Sevier, Numero Group has done just that. With almost 60 releases to date, the company has garnered a devoted fan base and established itself as a leading archival record label. Similar to the alternative apartment spaces within Chicago, Numero Group has set up shop on the first floor of a three-story brick home here in town. With series like Eccentric Soul, Good God!, and Cult Cargo, it has traveled far and wide in search of records that share not only a distinct sound but also a unique story.
Meg Onli: You have spoken before about building your compilations based on not only your (and everyone else in Numero Group's) collection, but also that of retired DJs, performers, and fans. Could you talk about how you would typically go about making a compilation?
Ken Shipley: I think there is a misnomer about what it is that we actually do. The amount of time that we spend in the crates is really minimal. Most of the projects that we are working on we found through other research or development or work that we have already done. Like in the case of this Lowlands record that we just made, digging for the records are almost impossible. Two records came out of the entire studio, but we ended up buying the entire contents of the studio. I think people get the impression that we are crazy crate diggers that are running around the world looking for records.
Read the entire article over on Art21
It's a Michael Czerepak edition of Tuesday Video Pick with two gems. The first is "Spider Dance, Spider Man Theme Song" by Stan The Man Griffin. This may be the  best Spider-Man cover song ever, period.
Spider-Dance Spider-Man Theme Song is the new theme song for one of the most successful comic book super-Hero's of our time. Stan The Man Griffin Set out to write a theme song for the web-slinging wall crawling comic book and now movie series hero. Its funky and cool and has that flavor of that puts you in mind of EWF. With a great horn arrangement and a hard hitting drum beat and funky bass line Spider-Dance will have you bobing your head and patting your feet soaking up the whole groove of the song that captures the heart and soul of Spider-Man! (via Stan "The Man" Griffith's youtube page)
Our second pick is a little more on the mellow side with Amanda Lear's 1977 classic "Alphabet". My favorite letter has to be G "for getting divorced". Watch the video after the jump. [Read more]
I first met Nicholas Wylie back in 2006 when we were both working for the Nova Art Fair.  Nicholas is well known in Chicago as a co-founded of Harold Arts Residency. Recently he  formed a new residency program, ACRE (Artists' Collaborative Residencies and Exhibitions). Nicholas took some time out of his very busy schedule (completing his MFA degree at UIC and preparing for ACRE's inaugural residence) to answer some of my questions about the new residency program and some of his interests.
Recently you co-founded ACRE, a residency and exhibition program in Wisconsin. Previously you had been a co-founder of Harold Art Residency. Could you talk about your interest in residency programs?
When I first moved to Chicago from Berlin I was gearing up to start applying for residency programs, but couldn't really find one that fit my needs as someone a couple years out of his BFA, new to a city, without a lot of support. It seemed like going to some residency in the northeast or southwest would be fun, but I didn't really see how it would help my practice or help me build long-lasting collaborative relationships. When the opportunity arose to help design a program, I jumped at it. Five years later, I remain dedicated to providing the sort of residency experience that I couldn't find back then, one that pulls together a large number of people with disparate practices for a relatively short period of time and then offers them support for the rest of the year in the way that a gallery would. I have had an amazing time trying to hone this model, and can't wait for it to be freer, bigger, and more critical and experimental in the coming years.
What type of facilities will ACRE offer artists?
We're really excited about our new facilities. Basically each living space, of which there are tons, is like an apartment, with bathroom, kitchenette, living space, and bedroom. The buildings are all amazing, built from salvaged timbers, with decks and porches on all sides, and great views all around. What I'm most excited about, though, is the studio building, which is basically a giant repurposed air force hanger with a brand new, huge, archetypical Swiss chalet built on top of it. Each of the four floors is about 5000 square feet, and we couldn't have asked for/designed a more ideal, idiosyncratic, gorgeous building for our residents to work in. More specific stats can be found at our website, acreresidency.org .
I noticed on ACRE's site that you will be offering programming. What  do you guys have in mind?
We're working with our visiting artists to stage mini-experiments in residency programming. Each visiting artist will come from 3-7 days, and might operate as if they're programming like a mini-BAMF, or are teaching a quick Bard seminar, but they can really try out anything. This will mean different things for different visiting artists; expect studio visits, conversations on the tops of hills, lectures, experimental workshops, big collaborative group projects and happenings, forays into the neighboring areas, arguments about new texts, concerts, utopian plans for the future of the property and the project, and the unexpected.
We'd like for this spirit to extend to the residents as well. This is the first year of a brand new endeavor. We can handle the infrastructure, we want our guests to help us handle the innovation. Residents will be encouraged to share skills with each other, call crits when they need them, organize pre- and post- residency gatherings, reading groups, trips, etc. All of this will be facilitated by us; we'll provide online resources and make sure everyone gets fed, knows what's going on, and feels supported, but we as staff will be participants in and facilitators of programming, not designers of it.
When I first asked what you would be interested in covering in this interview the first thing you mentioned was "alternative models today vs. the 20th century". What are your interests in these models and how do you compare/contrast?
This is still a big area of research for me, and I think a lot of people are looking into it right now. The obvious distinction has of course got to be funding strategies. We shouldn't fall into the trap of painting a completely rosy picture of 20th century arts funding, but the facts are that public institutions, non-profit ventures, and individual artists receive far less state funding than they did 25 years ago. The difference is rather drastic, and as a result, artists and administrators of our generation have largely fended for themselves. We never operate under the pretensions of ever getting paid for this work, we scrape our funding from our own pockets, from little bits and pieces from peers who want a beer or a t-shirt, from fundraisers traditional and alternative, and from online initiatives like kickstarter . The last place we expect to get funding is from wealthy donors, foundations, or the state, but that doesn't mean we don't try for that too.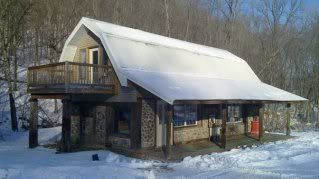 There are more interesting non-monetary shifts going on, too, but most of the writing I've read about real innovation is coming from European perspectives, which are drastically different from ours, largely because of the insane funding gap between the US and EU.
One trend that's rather exciting is the open-sourcey model spreading. The obvious example of this is InCUBATE's Sunday Soup model, which is spreading like wildfire.
This idea that we can have little labs all over the country testing which models for artist support and community growth work/don't work is getting me really amped. The idea that the most successful ones can then spread to other cities and countries is exciting, and provides a solution to the (arguably valuable) contemporary inability for one org to grow into a sprawling institution. Bad At Sports' model of different bureaus works a little like this, I think, but you guys provide support and infrastructure for all of them, which sounds a little harder than just letting them pop up, but also lets them jump right on to the international stage.
I'm wary of millenarian knee-jerk opportunistic reactions to crises, but have found the on-the-ground ecology of alternative arts orgs in our contemporary crisis to be pretty amazing, and I would probably choose this time to be an arts administrator over any past moments.
This year you will be graduating from UIC with a Master in Fine Arts . Almost the entire time I have known you you have balanced a studio practice with administration work. How do you find the time to do both?
I think I wouldn't do either as well if I didn't do both. Partly this comes from the need to be so busy that procrastinating means putting off one obligation by fulfilling another. I've found that I need to trick myself in these sorts of ways into being productive. I do think each segment of my larger practice is an escape from the others, but they of course inform each other as well. Sure, I want to do admin work so that I'm not always wrapped up in a solipsistic studio practice, but the people I work with and support on the admin side end up being invaluable for feedback and collaboration in my studio work. Also, as I've become more confident and well-versed in various methods of production, and as I gain experience as a professor, I feel that what I offer to my peers and residents in terms of feedback/critique/collaboration/support becomes more helpful. Plus: not being in a relationship opens up huge swaths of free time; the single man is the productive man.
For more information on ACRE or to apply please check out their website. Applications are due May 10th.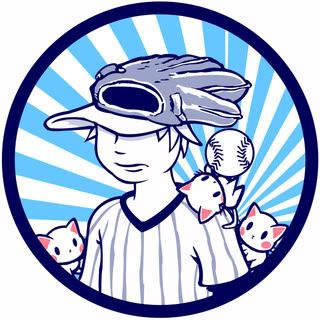 Bad at sports has teamed up with art21 for a new bi-weekly column entitled, Center Field | Art in the Middle with Bad at Sports. This week Claudine is up with her post Exhibiting the Intangible
via art21
Recently, Bad at Sports was invited to exhibit at apexart, an alternative gallery space in New York known for presenting innovative thematic exhibitions and public programs. In order to take advantage of this opportunity, we as a group had to confront a few logistical as well as conceptual hurdles. First and foremost was the question of how to transfer the "Bad at Sports experience," as it were, to a gallery setting.
Bad at Sports exists as a series of conversations and interviews that sometimes take place as live in-person events but are usually pre-recorded and streamed online or downloaded from our website. We also have a blog that focuses mostly on news, reviews, Chicago art commentary, and other fun and irreverent stuff. So the question for us was, how do we "exhibit" the work of the group, when what that work consists of is, ultimately, a dynamic, intangible and all-too human set of social relationships? Another way of putting it, offered by B@S co-founder Richard Holland: "we are a podcast and work in intangible audio, we don't maintain offices, we go to the person we are recording, the entire show's artifactual footprint would fit into a grocery bag and looks like a Radio Shack threw up."
Because our exhibition would be taking place in New York, live events and interviews could not occur with the frequency that might be possible in Chicago. Thus the gallery would need to be filled with something other than conversation. As a group, we hashed over a number of possibilities. Should we hire a shrink to psychoanalyze exhibition visitors? Should we platform the space and offer it to other groups for short periods of time? Or – this one was Richard's suggestion– should we duct tape B@S co-founder Duncan MacKenzie to the wall naked and have that be the exhibition?
Read the entire article here