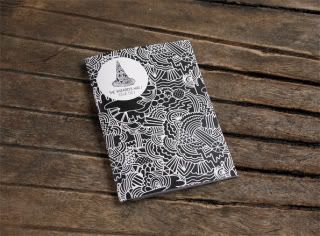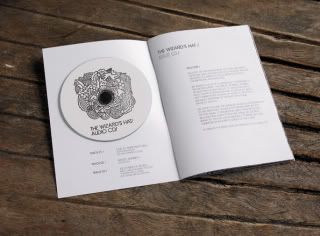 The kind folks across the pond at The Wizard's Hat sent me two copies of Issue 03 (The Magic Number) of their illustration zine to give away. "The Wizard's Hat is an illustration house & zine created by Jeffrey Bowman and Andy.J Miller as the platform for producing collaborative projects under one name. The house focuses itself on self initiated projects involving many of today's most established illustrators as well as producing its own body of projects based on their love of illustration."
Illustrations By:
Jim Stoten, Olimpia Zagnoli, Gemma Correll, Will Bryant, Nick Deakin, Nousvous, Robert Loeber, MrGauky, James Gulliver Hancock, C86, HeyHeyHey, Zeptonn vs. Welmoet, Kipi Ka Popo, Edward McGowan, Ashkahn Shahparnia, John Ringhofer, Andy J.Miller, Jeffrey Bowman
Music By:
John Ringhofer, Half Handed Cloud, Jim Stoten, Jimtheillustrator, Andy J.Miller, 'Ponstinople Clones' feat Nick Philpin
Hit me up if you want a copy. First two people will get one.
megonli@badatsports.com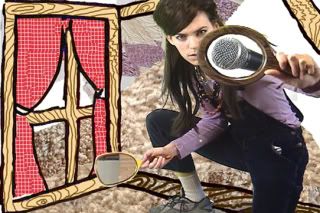 This Wednesday night kicks off a new performance from Wynne Greenwood in Seattle, WA. Her new piece entitled Sister Taking Nap: A Meditation About Human Evolution will be performed at On the Boards. Greenwood is best known for her Tracy + the Plastics performances where she performed as all three members, Tracy, Nikki, and Cola. In the video portion of the Culture for Pigeon album the band mates create music by opening Pringles cans or by waving a cape. After several years of performing as the band including performances at the Whitney Biennale and for Miami Basel Greenwood called it quits.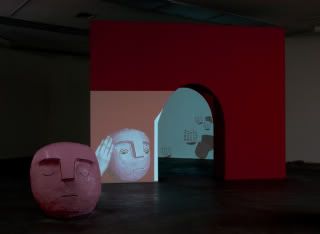 In the Spring of 08 Greenwood unveiled a new series of work at Susanne Vielmetter in Los Angeles that incorporated sculptures and installations into her "music" video, Big Candy. "Sister Taking Nap" is a one-act about human evolution where objects such as an animal cage, a suitcase and a TV double as small stages for posing the question: What must we give up in order to survive?" Recently Greenwood spoke with Miriam Katz for Artforum's 500 words:
"I'm interested in sculptures as sites of performance and interaction, and sculptures as performers. The suitcase, the TV, the animal cage, and the sleeping sister are set pieces that are to be stood on–I see them as personal stages. I started making the sculptural set pieces before I began to conceive the narrative of the performance. I wanted to make objects that had an objective and that had a role in determining how and even why someone interacted with them, moved around them, and had a relationship with them. The set pieces and narrative developed together, informing each other. The language that I use to talk about (and to) these pieces also helps determine their worlds. This is a sister taking a nap. Not just a woman taking a nap, or a person taking a nap, or a person sleeping. To me, a nap offers different, possibly conflicting realities. It suggests having time for a nap, but also need for one. A privilege and a right. Escape and renewal. A place between deep sleep and awake. Where dream and reality can get confused."
On the Boards
100 West Roy Street
Seattle Center (Queen Anne), Seattle
Opening Night: Wednesday, April 15, 2009
Closes: Sunday, April 19, 2009
Tickets: $18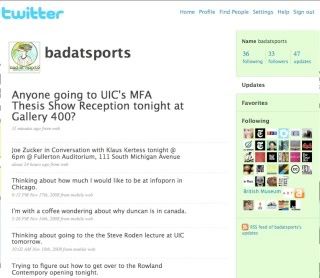 We've been on twitter for a while but yesterday we "relaunched" our twitter site. You can either get updates from the text bubble on our main page or follow us. Let us know what shows are worth checking out.
View our twitter page here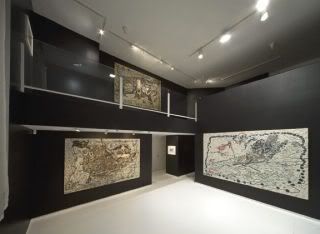 Tuesday, April 7, 6pm
Fullerton Auditorium, 111 South Michigan Avenue
FREE Admission
via the Visiting Artist Program at SAIC
"For the past four decades, SAIC alumnus Joe Zucker (BFA 1964, MFA 1966) has made idiosyncratic and humorous paintings and drawings that have mined and remixed the territory between the formal achievement of modernism and the allegorical potential of postmodernism. Zucker will discuss his career with New York-based curator and writer Klaus Kertess, who founded the Bykert Gallery with John Byers in 1966 and served as its director until 1975, representing Chuck Close, Ralph Humphrey, Barry Le Va, Brice Marden, and Dorothea Rockburn, among others.
In collaboration with the SAIC Office of Development and Alumni Affairs & the Department of Painting and Drawing."
For more information please visiting VAP.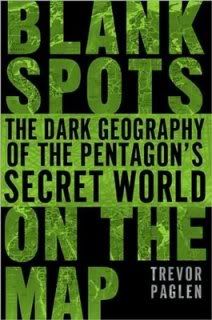 Last Sunday was the start of our Trevor Paglen giveaway. Congrats to Emilie S for winning a copy of Blank Spots on the Map: The Dark Geography of the Pentagon's Secret World.
Emilie's answer to where Duncan has been hiding was:
"Duncan's hiding out at Bernie Madoff's penthouse. (Now that Bernie's in prison, no one cares about the building and no one would notice him…)"