I can't tell if this movie is going to be mind blowingly awesome or fall flat on it's face but I am really excited to check it out on Friday at Facets.
via Facets
"A middle-aged slacker living in a rundown, graffiti-ridden slum, Daisato's job involves being shocked by bolts of electricity that transform him into a stocky, stick-wielding giant several stories high who is entrusted with defending Japan from a host of bizarre monsters. But while his predecessors were national heroes, he is a pariah among the citizens he protects, who bitterly complain about the noise and destruction of property he causes. And Daisato has his own problems – an agent insistent on branding him with sponsor advertisements, an Alzheimer-afflicted grandfather who transforms into a giant in dirty underwear, and a family who is embarrassed by his often cowardly exploits. A wickedly deadpan spin on the giant Japanese superhero, Big Man Japan is an outrageous portrait of a pathetic but truly unique hero. Directed by Hitoshi Matsumoto, Japan, 2007, 35mm, 113 mins. In Japanese with English subtitles."
Showtimes:
Fri., June 26 at 6:30 & 8:45 pm
Sat.-Sun., June 27-28 at 2, 4:15, 6:30 & 8:45 pm
Mon.-Thurs., June 29 – July 2 at 6:30 & 8:45 pm
Tickets:
$9 general admission
FREE for Facets Members!
For more information please visit Facets site.

This weeks video pick is a brief gallery tour of Sophie Calle's 2007 Venice Biennale piece "Take Care of Yourself" at Paula Cooper Gallery. The show ended earlier this month.
received an email telling me it was over.
I didn't know how to respond.
It was almost as if it hadn't been meant for me.
It ended with the words, "Take care of yourself."
And so I did.
I asked 107 women (including two made from wood and one with feathers),
chosen for their profession or skills, to interpret this letter.
To analyze it, comment on it, dance it, sing it.
Dissect it. Exhaust it. Understand it for me.
Answer for me.
It was a way of taking the time to break up.
A way of taking care of myself.
For more Sophie Calle videos check out YouTube's page.
For more info on the show check out Paula Cooper's site.
We thought we would try something new on the weekends. No reviews or commentary just some pictures of some of the openings we went to this weekend. Enjoy.
June 19th, 2009 – August 20th, 2009
325 West Huron
Chicago, IL 60610
For more info check out their site.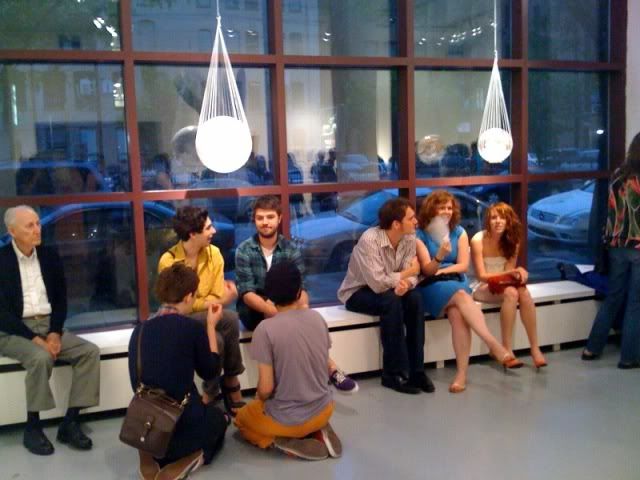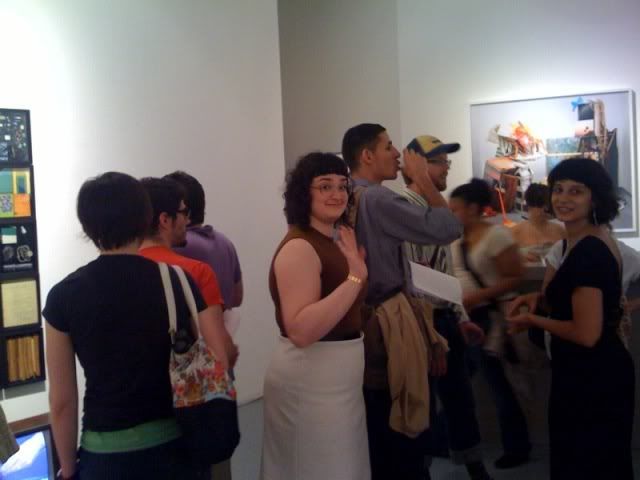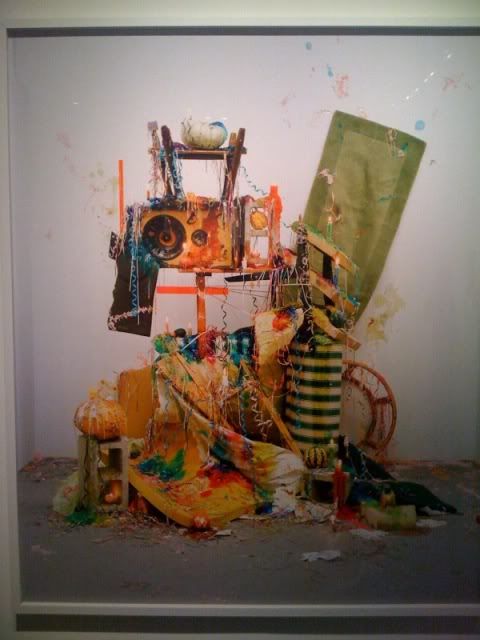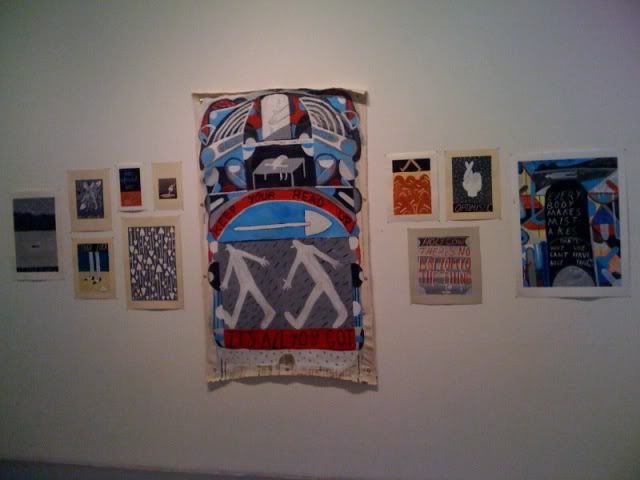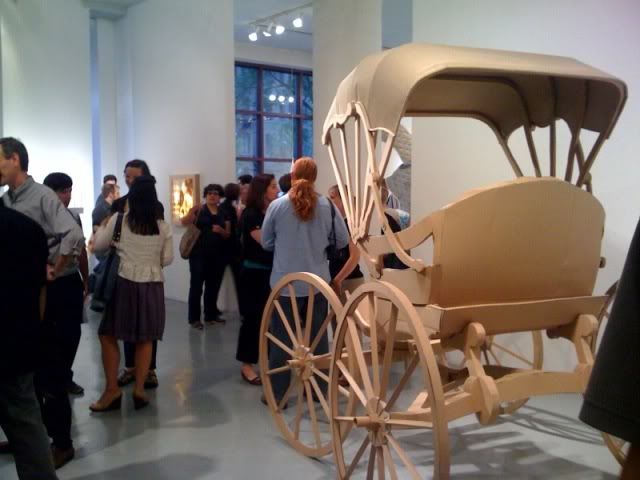 Artist Run Chicago is up until July 5th.
Hyde Park Art Center
5020 S. Cornell Avenue
Chicago, IL 60615
For more info check out their site.
June 19 – August 2, 2009
816 W. Newport Chicago, IL 60657
For more info check out their site.