This week's pick features Olafur Eliasson discussing the importance of model making for his show, Take Your Time, currently on view at the MCA.
Take Your Time will be up until September 13th.
220 East Chicago Avenue, Chicago, Illinois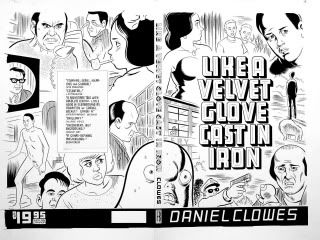 On this weeks roundup I discovered the awesome site Pruned, Trevor Paglen made a t-shirt, and the Whitney joins the growing list of museums that are laying off staff. Have a good weekend everyone.
RT : artnetdotcom Whitney Museum has "quietly laid off 4% of its staff," eight full- and part-time employees.

The Bike Film Festival began yesterday. Check out what's going on including their show at the MCA Warehouse tonight.
Watching a trailer Doug Pray's Art & Copy
Former BAS guest Trevor Paglen teams up with Freshjive for black-ops tees (via @iteeth)
@pruned has two interesting proposals for an aquatics complex for the Chicago 2016 Summer Olympic Bid.
RT @cmonstah Wonderful: Jon Rafman discusses the photography of Google Street Views in an insightful essay on artfagcity
Pruned has a nice collection of Soil maps of Africa.
Checking out a cool proposal for a new civic plaza in Chicago. It looks a little too comfortable for public sculpture.
Ben van Berkel's Burnham Plan Centennial Pavilion will close this week in Millennium Park for some much needed tlc.
Dan Clowes interviewed by Mike Sacks (via @boingboing)

DORYU 2-16 pistol camera might be the most bad ass camera ever. Like a camera straight out of a blaxploitation film.
Started looking around It's Nice That's website and found a series of artist talks.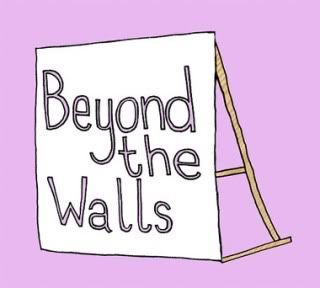 Looks like former BAS guest Chad Kouri of The Post Family will be speaking on a panel at the Cultural Center. This looks like it is worth checking out.
via the Cultural Center
"There's a wide world of opportunity outside of galleries and many artists are making a full time living by diversifying their practices. Three Chicago artists and an on line gallerist explain how they do it. Lynn Basa (moderator) creates works that adapt in setting and scale from intimate studio paintings to site specific public art commissions in terrazzo and mosaic.
She is the author of The Artist's Guide to Public Art: How to Find and Win Commissions. Nikko Moy is the curator of Ashes & Milk, an online gallery founded on the premise that a lot can be made from very little. Lee Tracy is an artist who explores many mediums and formats of expression to make varied points that resonate from one voice. Local insomniac Chad Kouri of The Post Family is a freelance illustrator and Art Director of Proximity Magazine."
Thursday, August 20, 6 – 7:30 pm
Chicago Cultural Center
78 E. Washington St., 1st Floor Garland Room
Chicago, IL 60602
For more info check out the Cultural Center's site
I wasn't very familiar with Mark Dion's Travels of William Bartram – Reconsidered until about a month ago. For this week's video pick Dion returns to Bartram Gardens to install the objects he collected while on his journey.
"Travels of William Bartram – Reconsidered will examine the history and culture of 18th century American naturalists, John (1699-1777) and his son William Bartram (1739-1823). Using their travel journals, drawings, and maps, Dion plans to retrace the exploratory journeys of the Bartrams, in particular, William's expedition to northern Florida. Often Dion and his companion "explorers" will travel in the same ways the Bartrams did:  by horseback, boat, and on foot."
For more info on the project check out the comprehensive project site.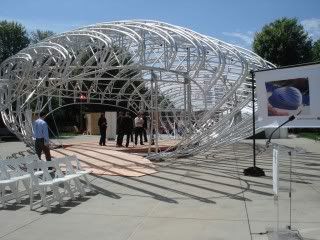 On this weeks somewhat long roundup we bring you a tour of French Paper Mill, photographs of buffed graffiti that look like Rothkos, and after an almost seven week delay, Millennium park is host to yet another public sculpture. Hope everyone has a good weekend. Don't forget to check out the Performance Art and its Influence on the (post) Studio and (new) Institution at Threewalls this Saturday.

Field Notes has a tour up of the French Paper factory. http://tiny.cc/Zq70n
"New Experience That Bombards the Senses: LSD ART" http://ffffound.com/image/8…
Checking out the lovely "Street Rothkos" http://bit.ly/3PK7NM via @hrag
Excited to go to "Performance Art and its Influence on the (post) Studio and (new) Institution" @threewalls on Sat.http://tinyurl.com/l7k24n
RT @hragv @culturemonster: Bush advisor David Frum becomes an art critic http://bit.ly/11oP1A
Edward Lifson on The Guggenheim At 50 http://tiny.cc/DivCw
Just found a weird blog called ilove @boingboing which seems to only reblog all of their content. http://ilove-boing-boing.bl…
@methomp Pickle Surprise was somewhat terrifying. http://bit.ly/BTRcN
After almost a seven week delay Hadid's Burnham pavilion has finally opened. http://tiny.cc/oH2nm
The Tank launches new membership program campaign for thriving artists http://tiny.cc/MxhlB
Your moment of Death Metal Dog. http://bit.ly/Y8Ypw
RT: newmuseum The first photos of Emory Douglas' mural in Harlem are up on Facebook: http://bit.ly/aizGq
Did @Hrag find the illusive Right-Wing graffiti? http://tiny.cc/PPNAW
Plural Blog has posted some images from their installation at the Whistler. http://tiny.cc/7yD9q
RT: KathrynBorn Paul Klein's Artletter about Constellations exhibit – rehashed and affirmed at ATC- http://su.pr/1wXxBn
America is not at war http://tiny.cc/HGdA0 (via @iteeth)
RT: BoingBoing John Waters on his friendship with Manson Family murderer Leslie Van Houten http://bit.ly/lnJbU