Not to beat it over your head but we turned four this week (cheer). To celebrate, Kathryn Born has posted a behind the scenes history of the BaS organization. In the post she demystifies how the show gets out every week, introduces you to some not so public members, and brings to light some achievements we have made along the way. Kathryn writes,  " It has a larger archive of artists than PS1, and if you judge by the metric of "unique visitor" traffic, it has double the readership of the New Art Examiner at its peak."
On a side note: Did anyone else notice that in the first photo of Duncan, Amanda, and Richard you can clearly see lingerie in the window's reflection? Just an observation.
Read Kathryn's post here
The Cannes Lions International Advertising Festival, not to be confused with the Cannes International Film Festival, recently awarded Belgian agency Boondoggle with 5 awards this year.  After winning such a prestigious award you would think they would be worth something right? Wrong.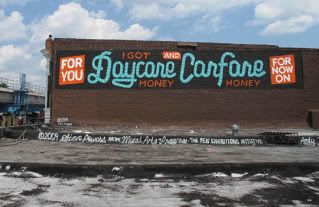 On this weeks roundup we look at some really bad art of Obama, Paul McCarthy speaks with the people over at BOMBSITE, and Art Observed checks in to see the love Steve Powers is spreading. Have a good weekend everyone.
Paul McCarthy interviewed by Benjamin Weissman on BOMBSITE.
Preservationists attempt to save Chicago's Gropius architecture threatened by Olympic planning. 
Jerry Saltz's picks for Fall shows in NYC. 
Tribune covers what Chicago galleries are doing to get by.
I know it doesn't say "Best New Websites of 2009″ but Time's picks feel unbelievably obvious.
NoCoast will be hosting a silkscreen workshop this Saturday and Sunday.
Watching the trailer for The Mockumentary.
Bad Obama Art: RT @methomp pure internet magic. i was looking for something totally unrelated: 
Chicago Printers Guild is currently offering a mystery pack of prints. via The Post Family
Art Observed discusses the "Love Letter Project" with Steve Powers.
How to explain my parents from lernert Engelberts on Vimeo.
I saw this over on Try Harder this morning and couldn't resist posting it. If only we all had the time and patience to explain to our parents what we actually did.
via Utne
"Somebody teach me Dutch now! The formula for a fabulous new Dutch internet series is simple: a visual artist is seated at a table with a work of his or her art, joined at the other end of the table by a parent. There is a brief explanation of the piece (with constant parental interruption) which leads into a sometimes rambling, sometimes heated conversation. There is just one problem: the producers of this brilliant experiment only inserted English subtitles into the first episode. Still, I keep watching. The universal language of a parent attempting to understand their spawn is universal and mostly consists of some variation of: "huh," "okay," or "nah." Enjoy!"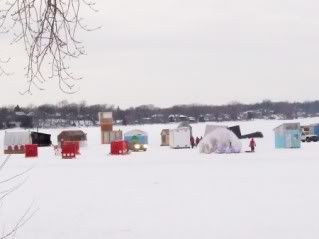 On this week's roundup we check out the always fantastic Chip Kidd discussing comic book covers, a chimpanzee reenacts a scene from the ring, and a call for proposals for the seventh art shanty project. Have a great weekend.
Chip Kidd on comic book covers.
RT @findings The Whitney lays of 8% of its staff, plans new satellite building near the Highline. 
A Chimpanzee reenacting the Ring.
BAS favorite "Sita Sings the Blues" sourcefiles are now online.  via boingboing
RT @hragv Oh graffiti, when did you become the hobby of rich people? "Though tagging, also known as graffiti-art…"
"Have you ever thought about the ironic fact that soft bread goes hard when old and hard bread goes soft?"
Daniel Fuller On Triple Candie's Maurizio Cattelan is Dead: Life and Work, 1960 – 2009. 
Call for proposals for the Seventh annual Art Shanty Projects.
Is it necessary to see Guernica in 3D?
RT: TylerGreenDC Addressing the future of arts journalism — if there is one: